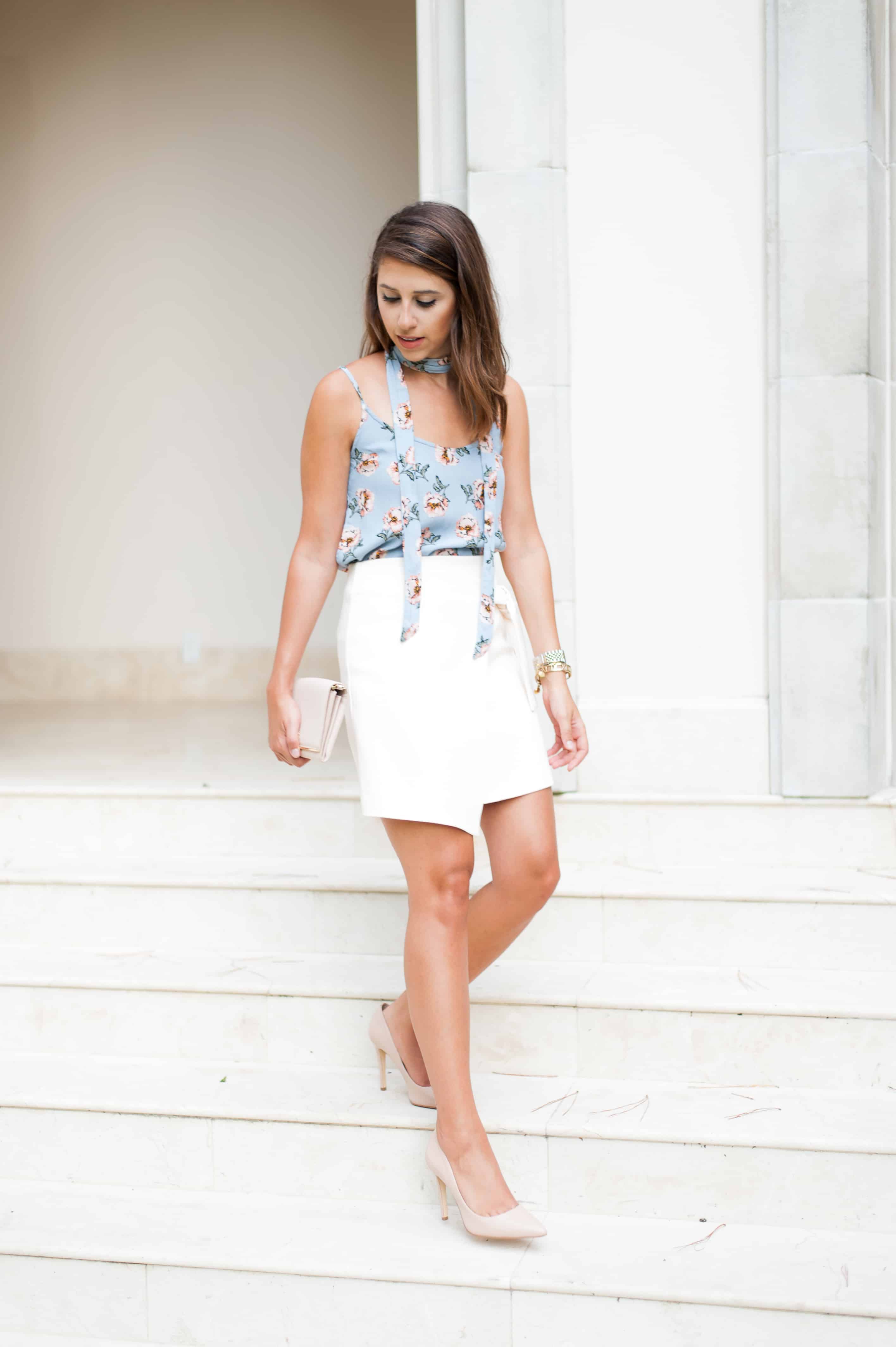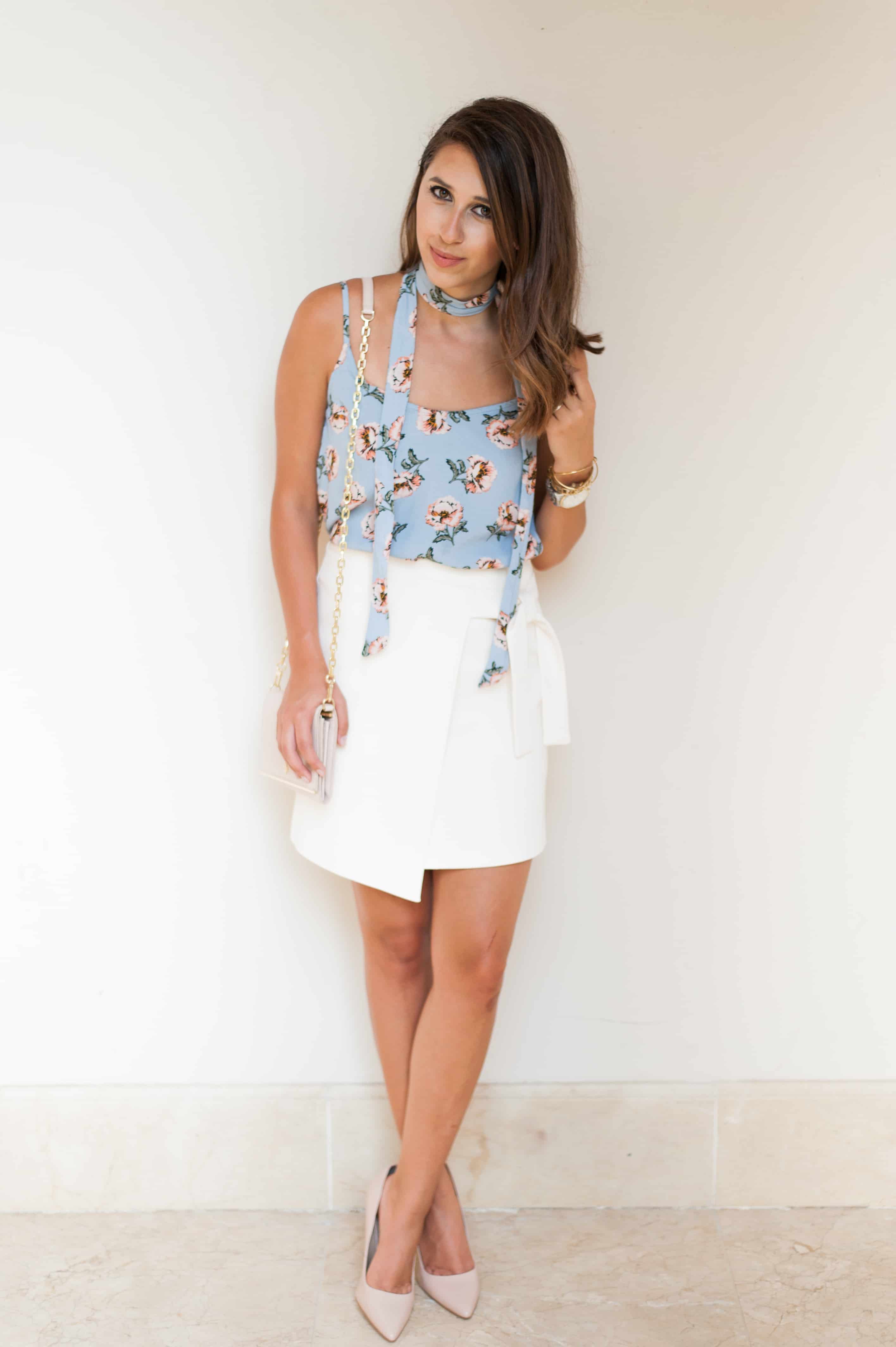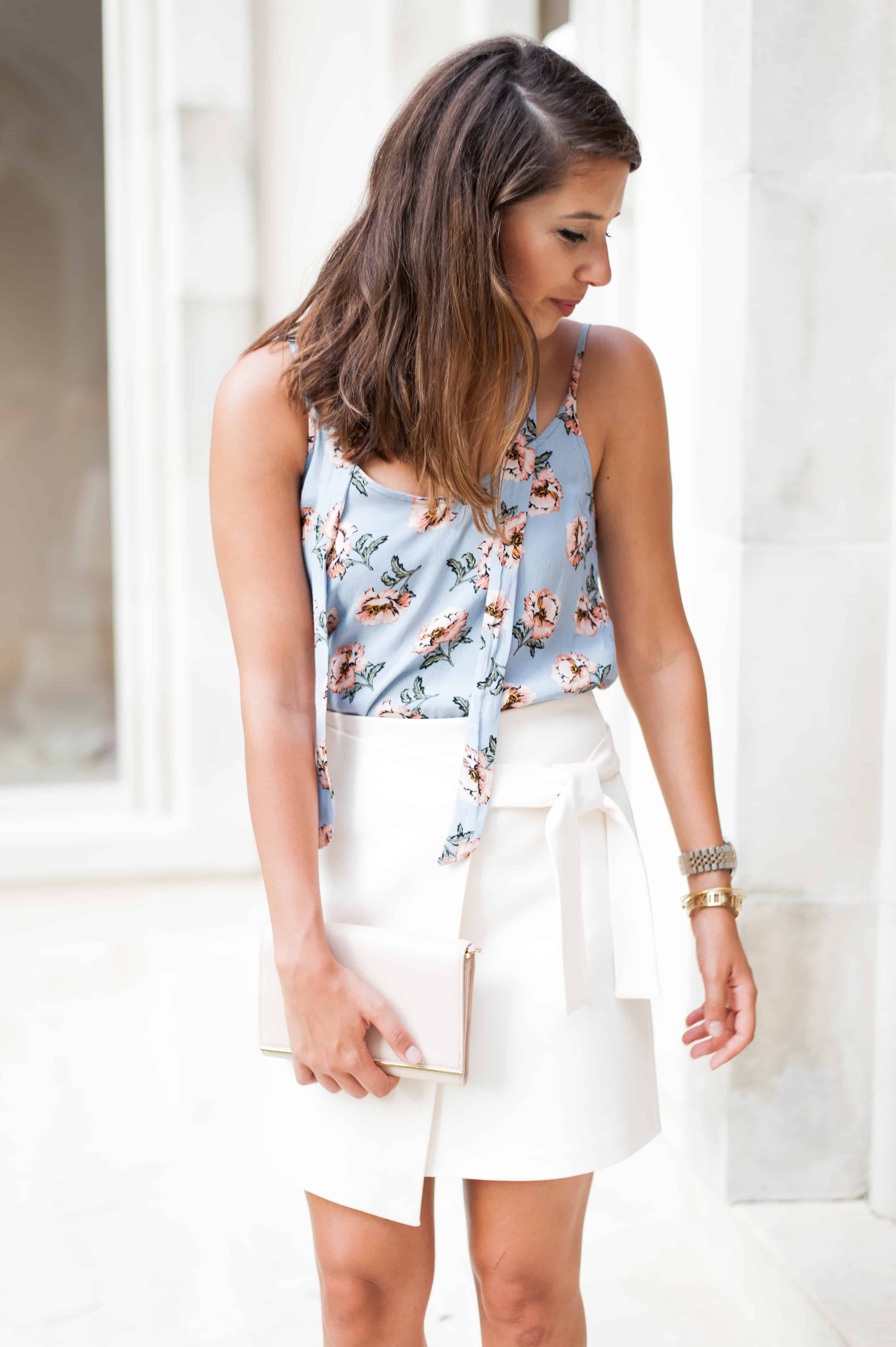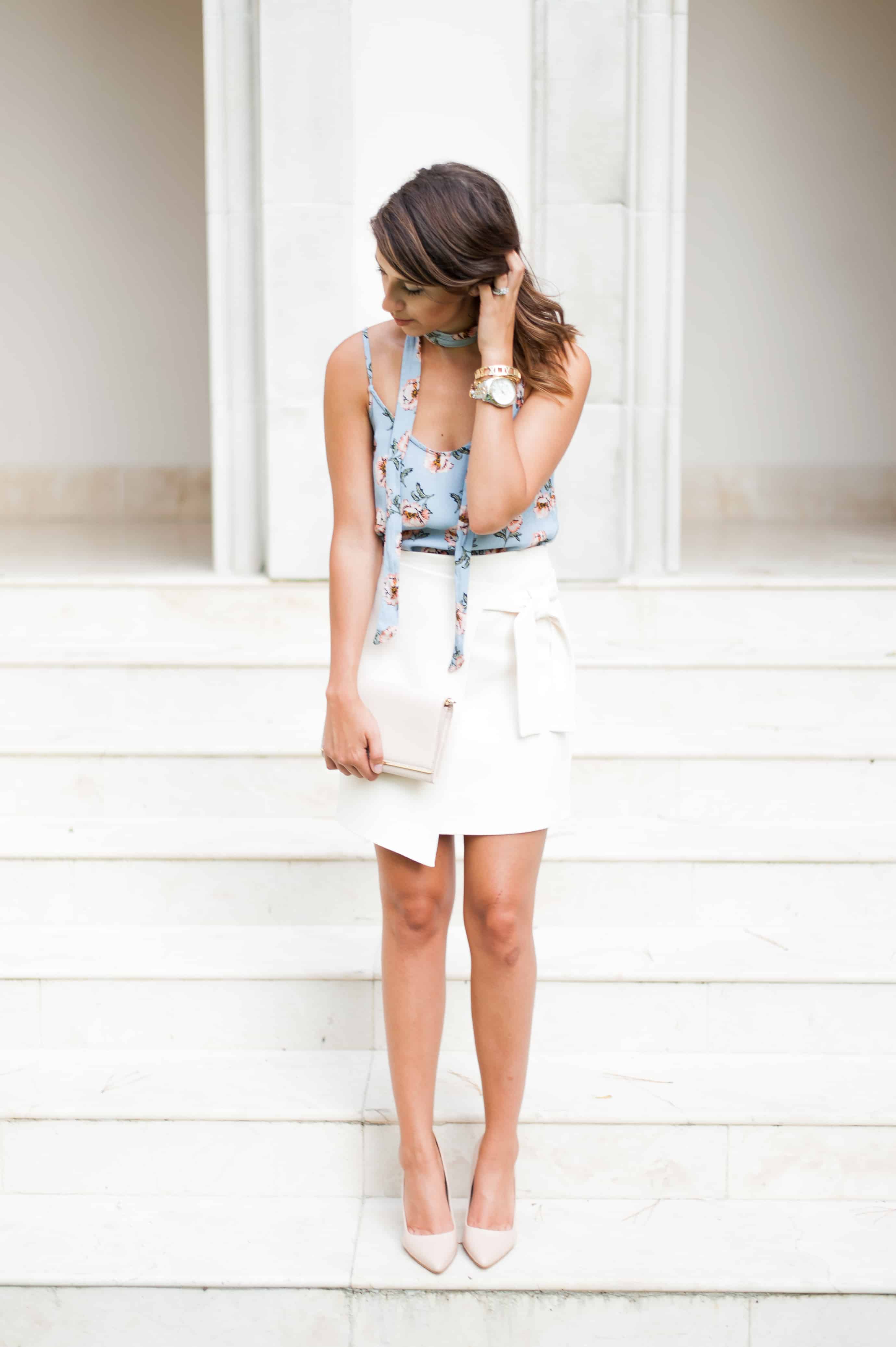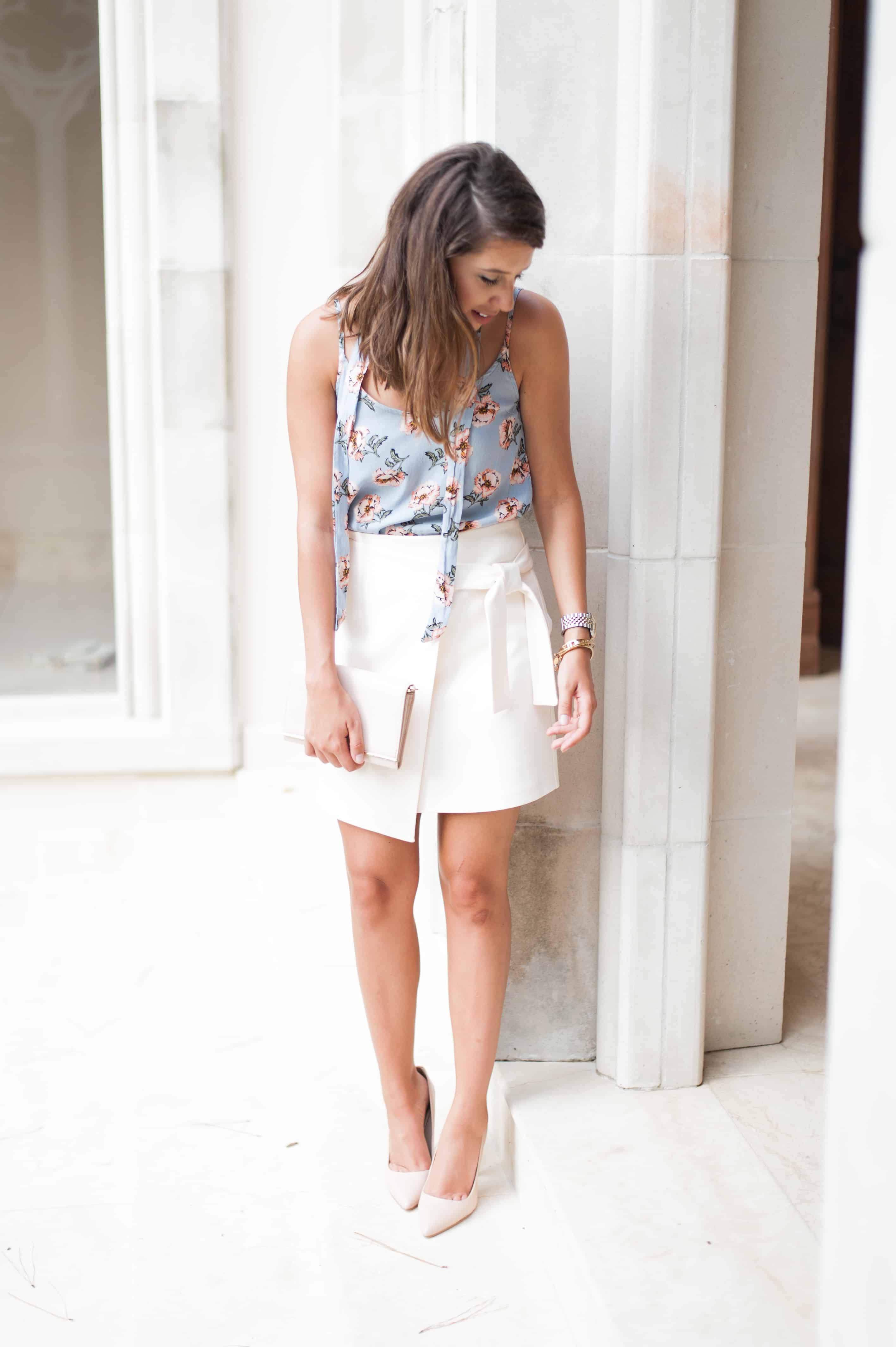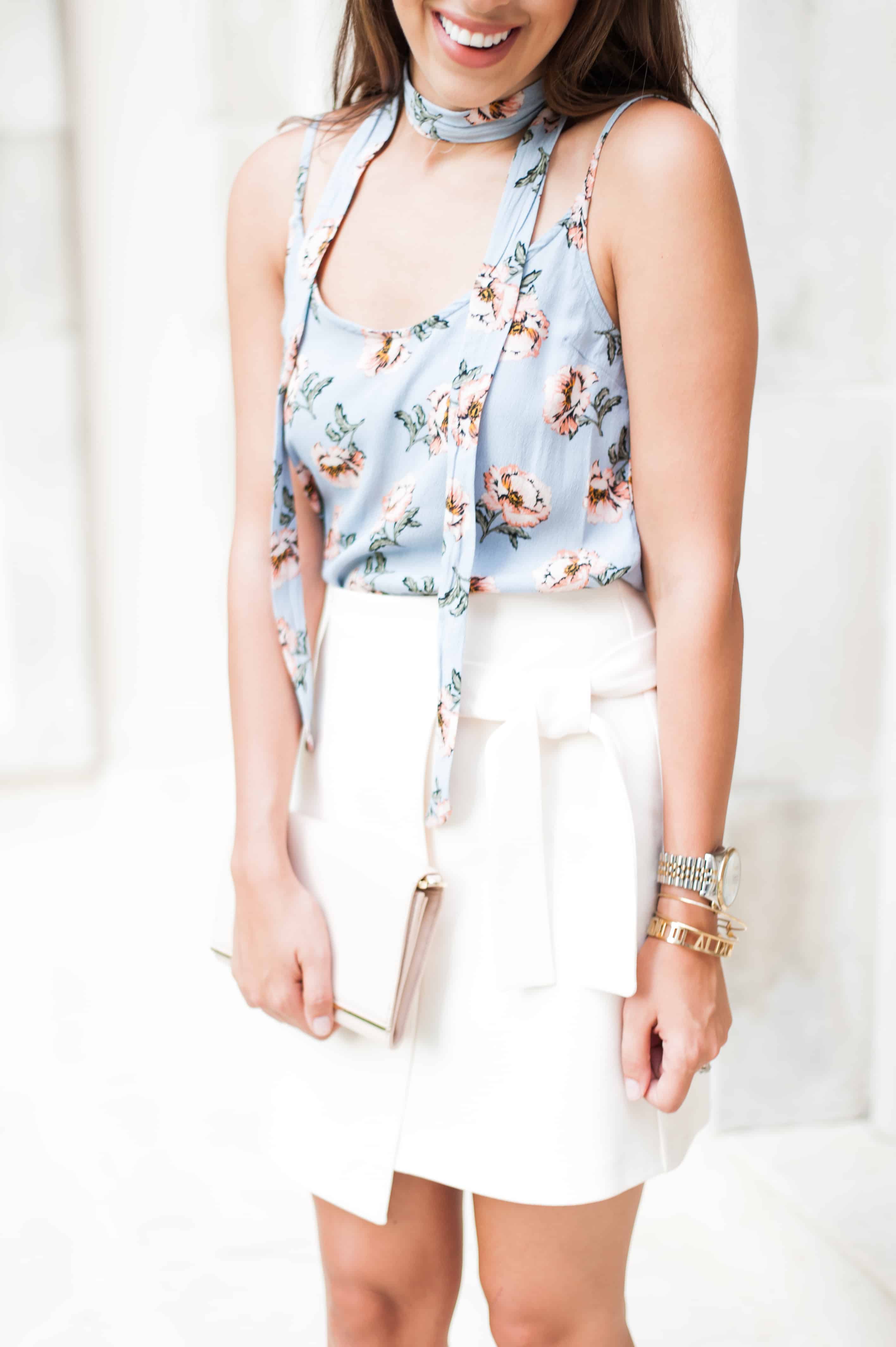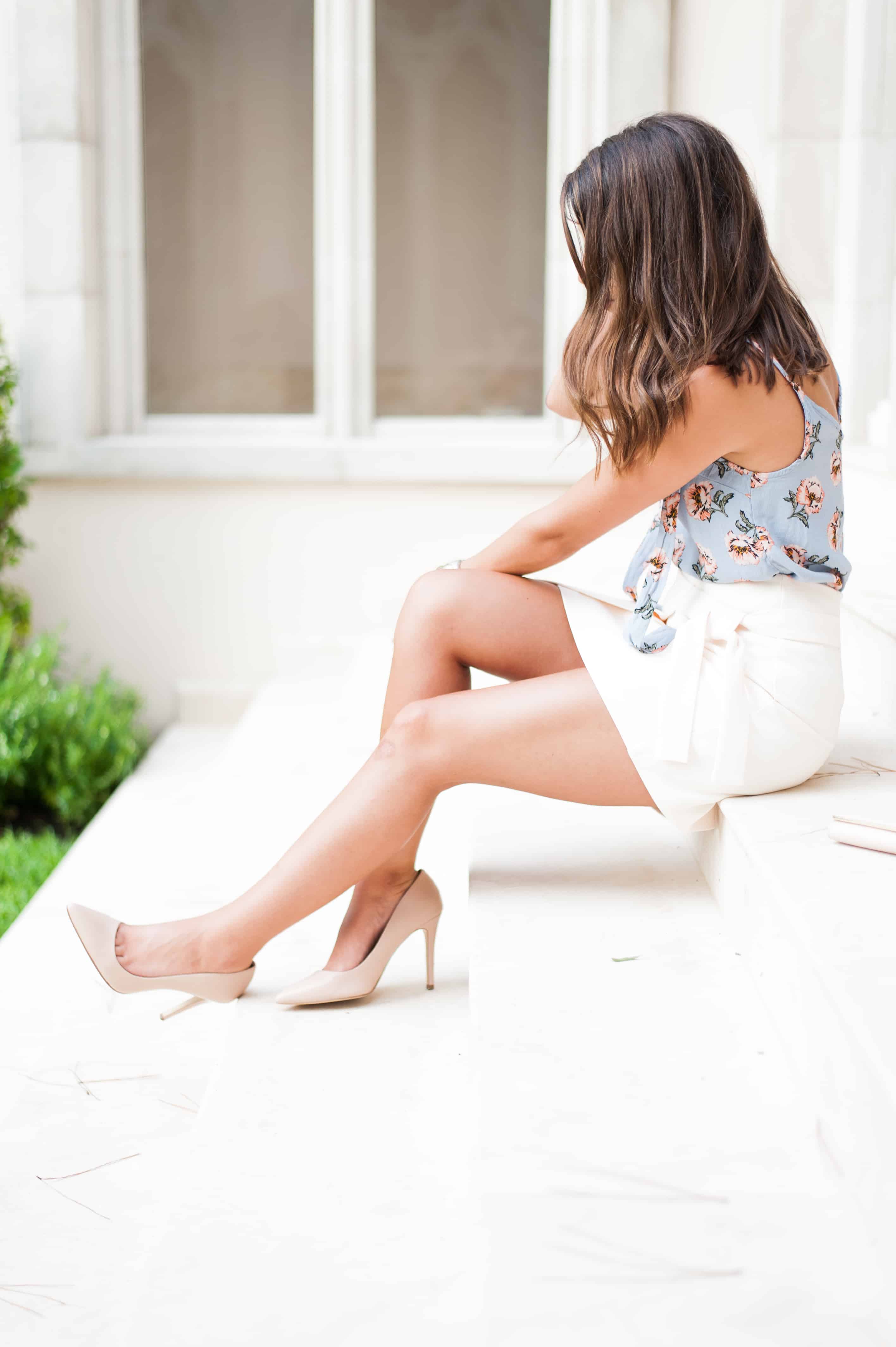 Skirt: Topshop (similar) | Top: F21 & here | Shoes: Charles (sale) | Wallet: Tory Burch
I typically like to save my favorite ensembles for last but with this skirt being SO good, I had to share before it gets completely sold out. Only a few sizes are left and most likely since it's a part of the Nordstrom Sale with a great price tag! I ordered a size 4 in this skirt but the size 2 could have easily worked as well. It's a perfect closet staple for you business girls that are looking for your non traditional pencil skirts and the color is so feminine (its more of a pink but the pictures turned out white). I ran into F21 before my trip and came across this adorable floral cami. I loved the print/colors but what really sold me was the matching neck tie that came with it. Once I put it on I was slightly obsessed and didn't want to take it off. I instantly felt more European, more preppy, more nose up kind of look. Ted actually complimented this look like 3 times while taking these photos so you know its a winner winner chicken dinner in my book!
I can't believe the weekend is already over and we are back to Monday. wompwompwomp. Back to the grind we go. Especially the gym is calling my name since its been a long long while.