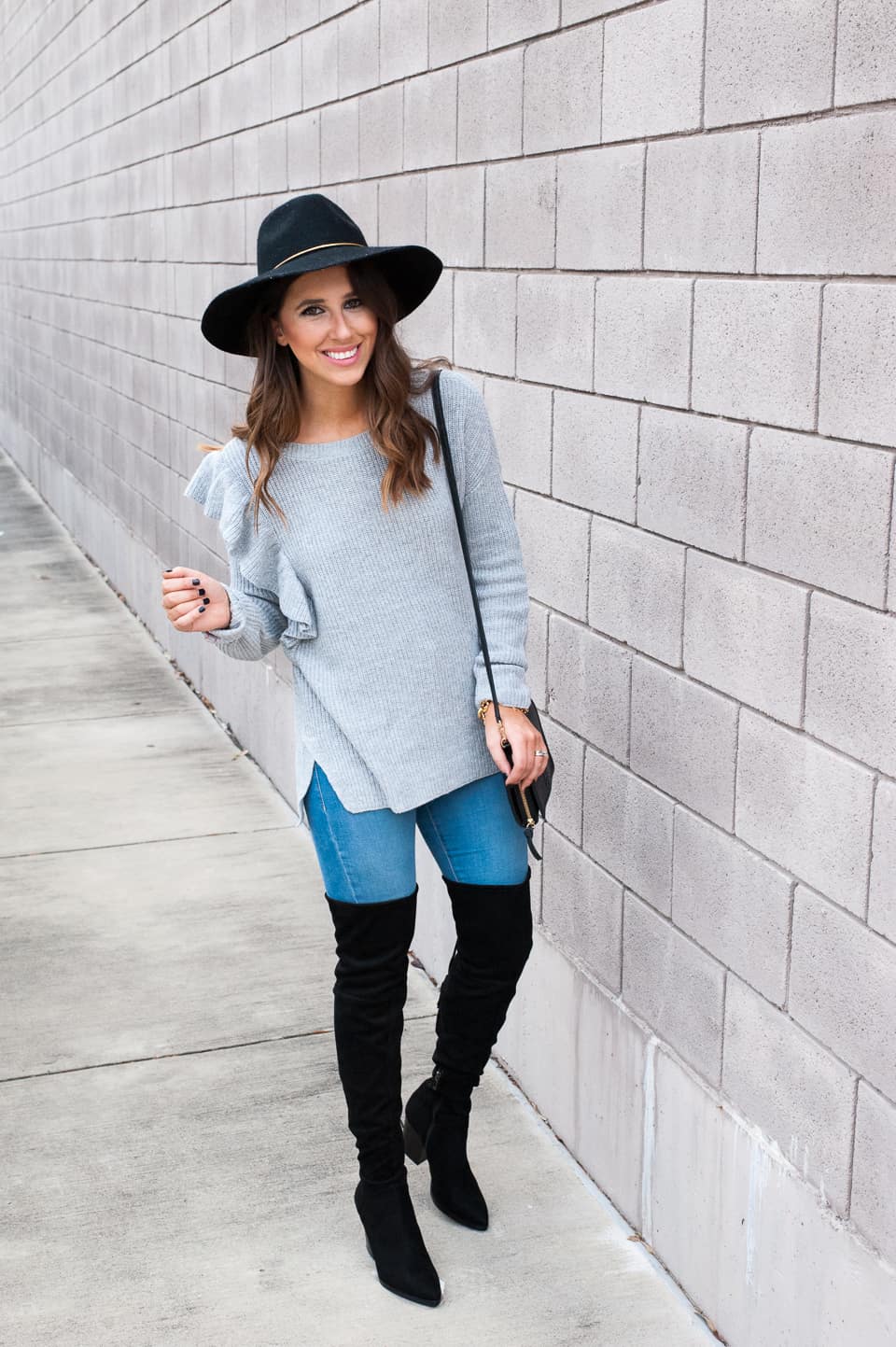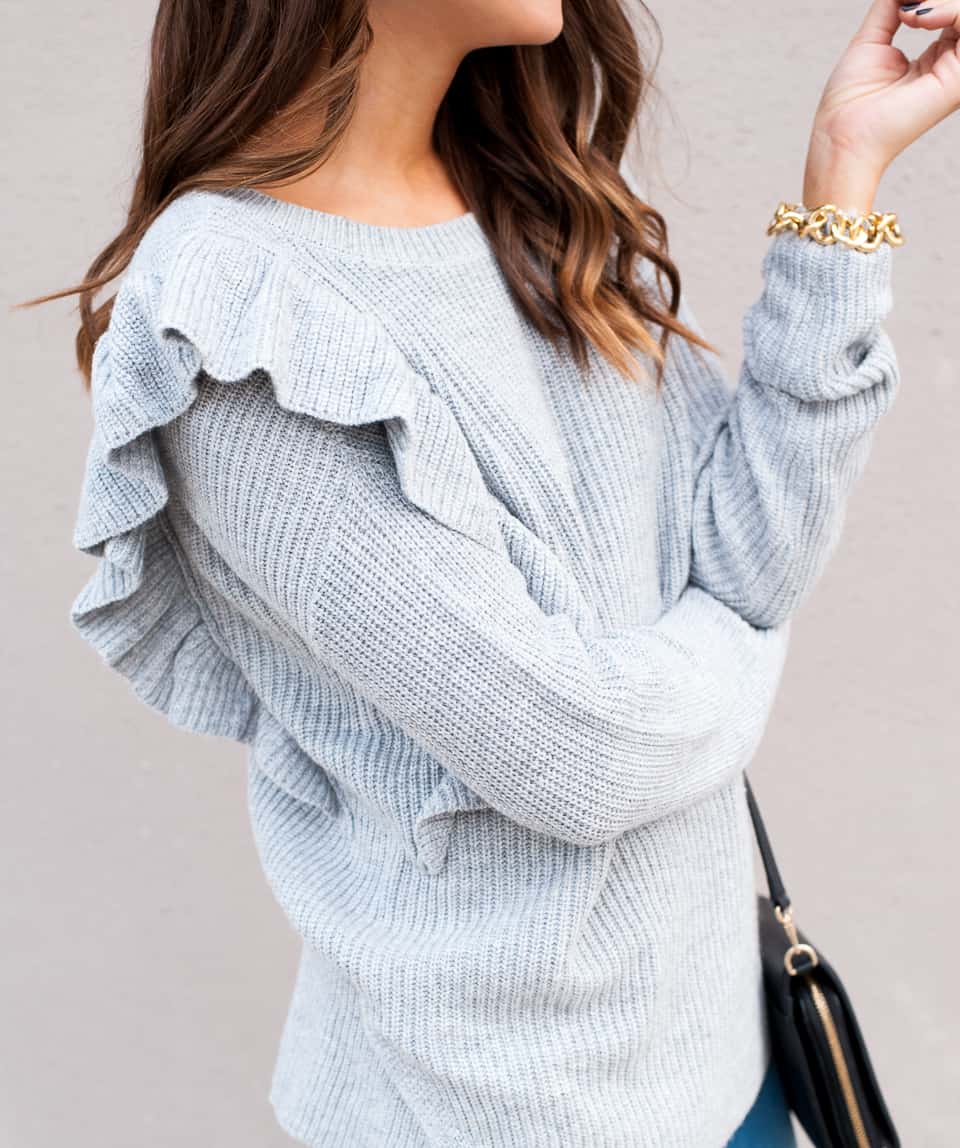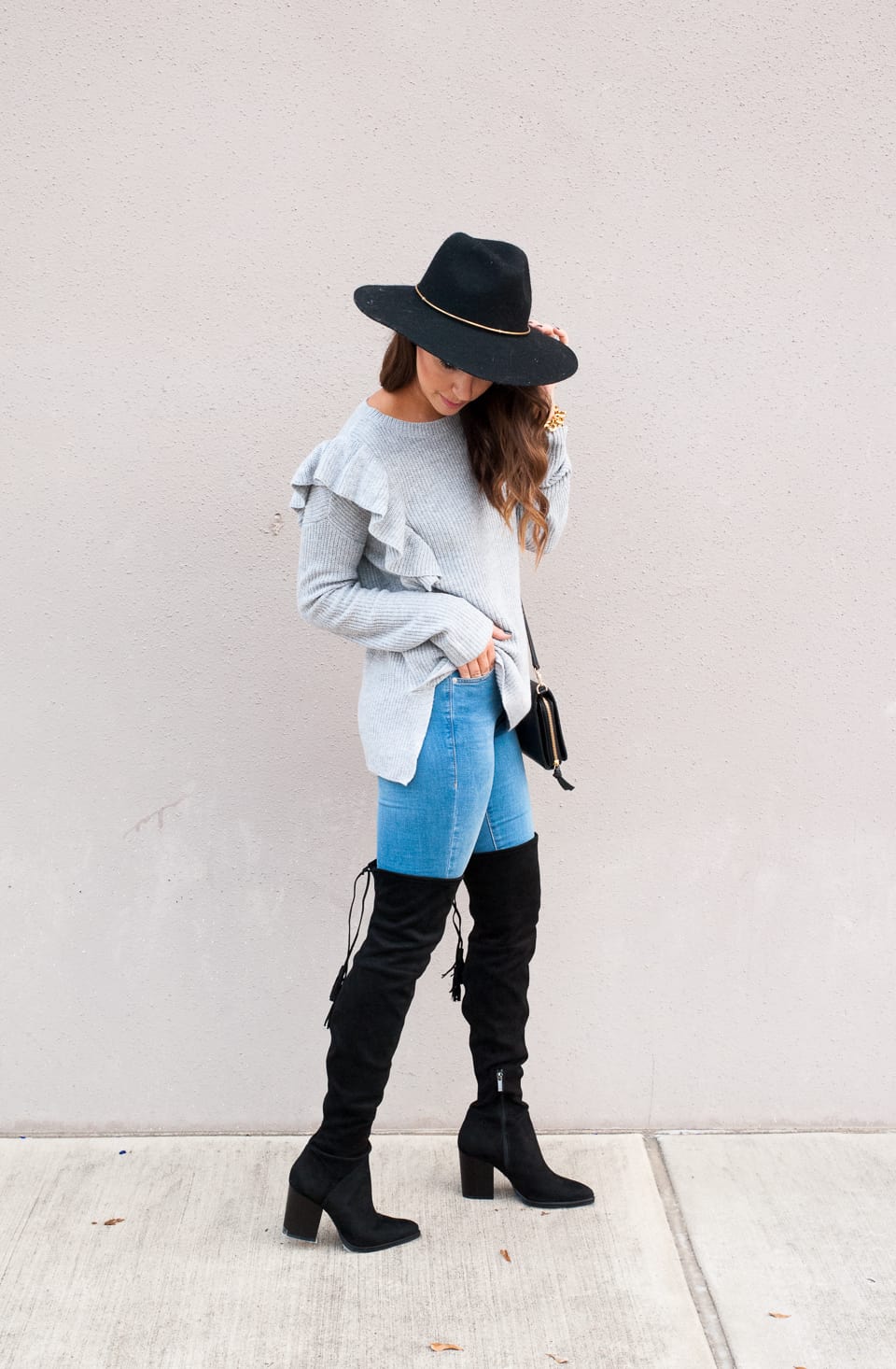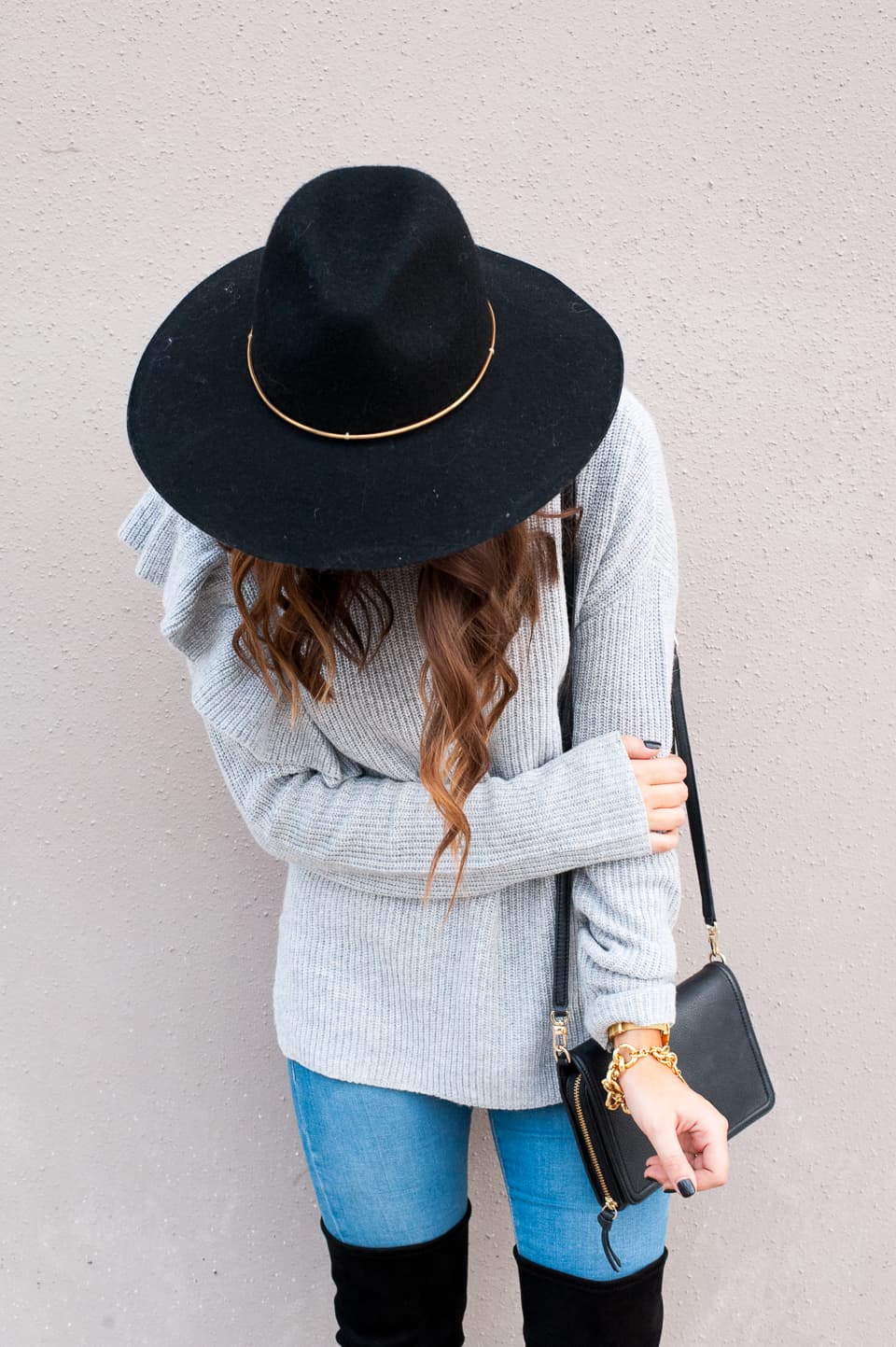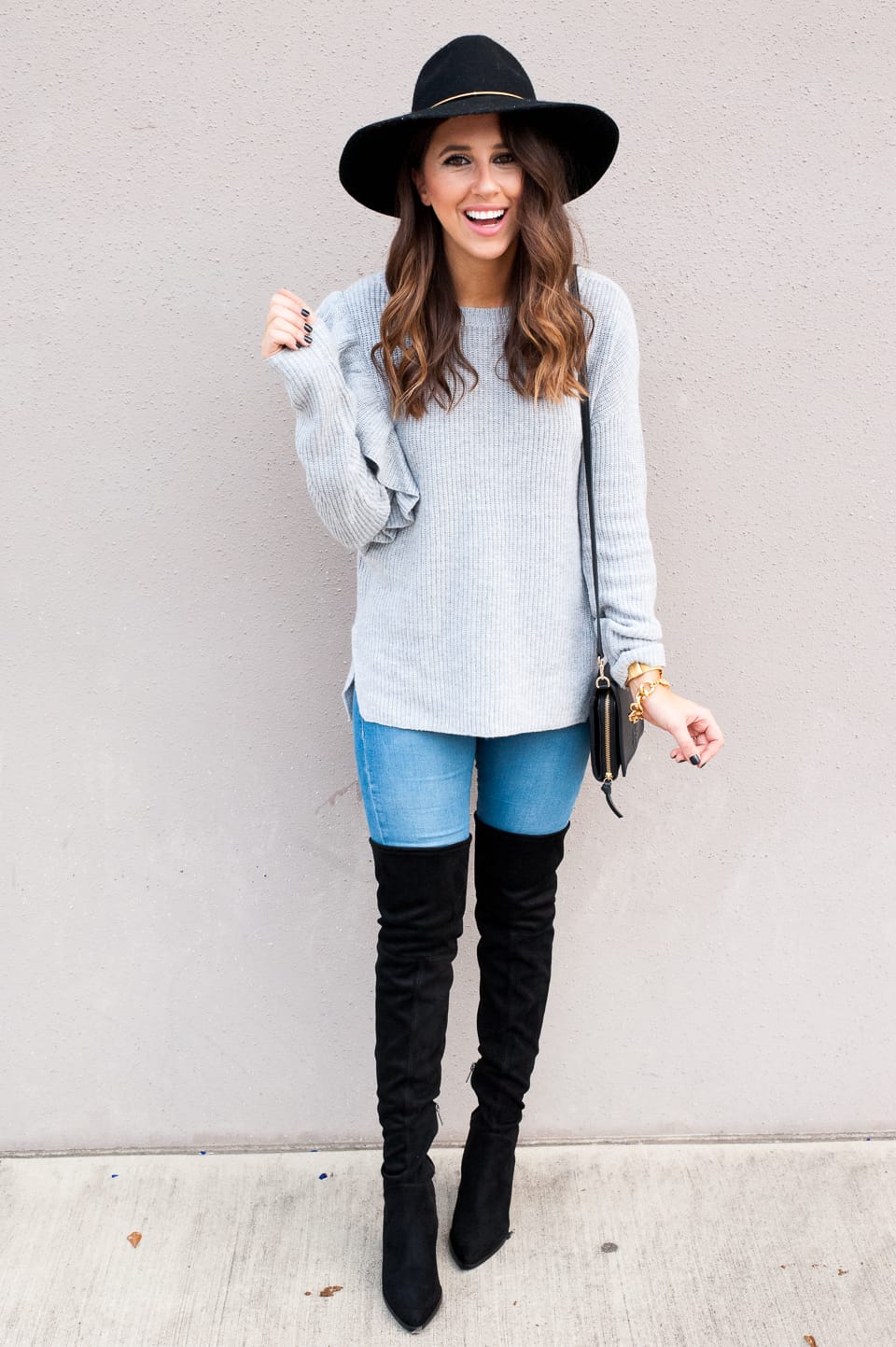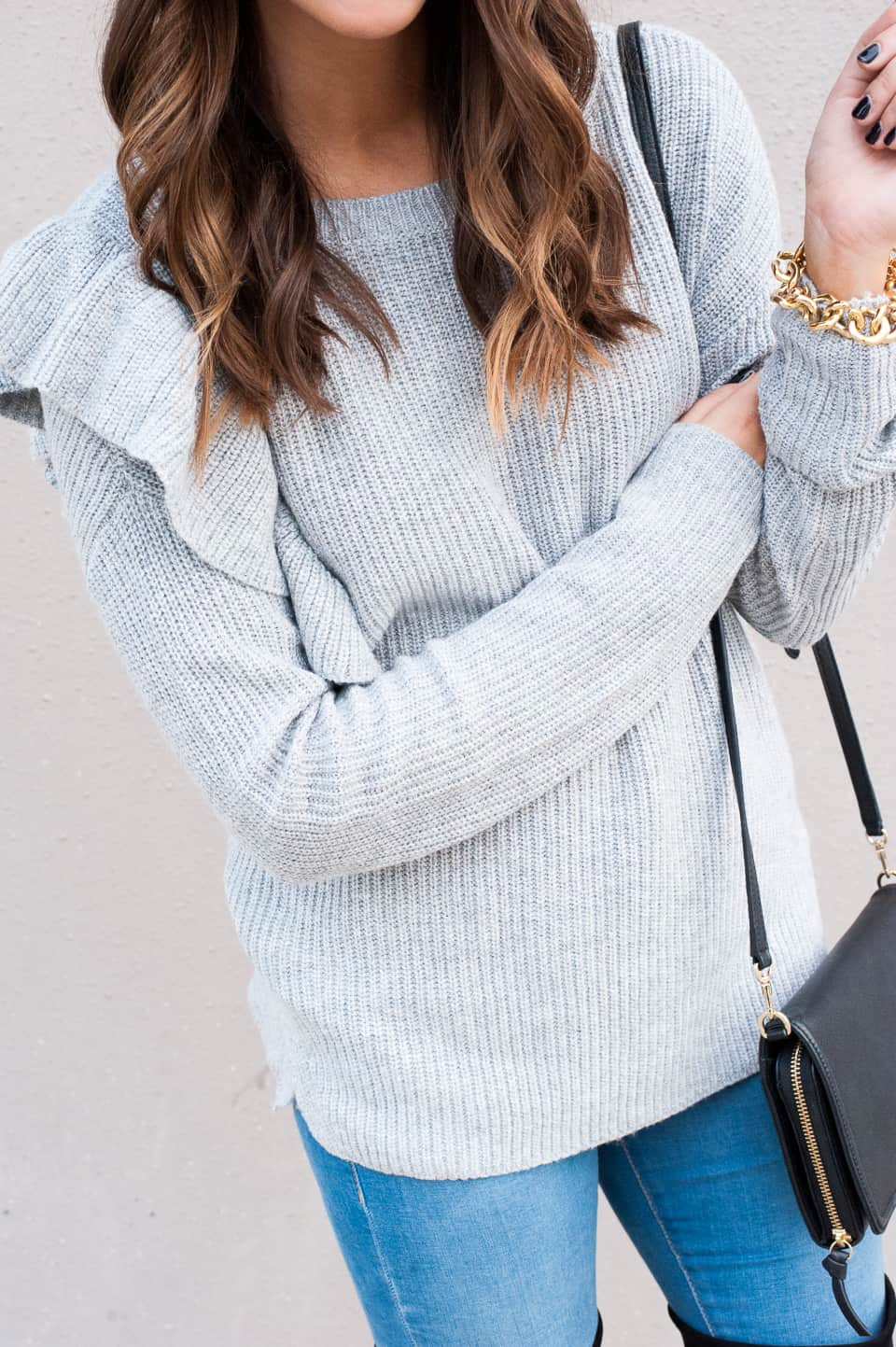 Sweater: Chelsea28 | Jeans: Topshop| Boots: Marc Fisher LTD | Hat: Hinge (Similar) | Purse: Tory Burch (Similar) | Bracelet: BaubleBar |
Y'all, trends come and go but ruffles will always stay, in my book, at least. How cute is this one shoulder ruffle sweater. I did mention yesterday that I am all about neutral color sweaters and I love that this one shoulder ruffle spices it up. I also have been slacking on the hat game lately just because I forget about them. Hats are the perfect accessory to take your outfit up a level. I love searching for floppy, baseball, boat, straw, cowboy, or just about any type of hat you can think of at Nordstrom! I also love how this hat ties the pops of black with the boots. These OTK boots are my favorite this season and I know for a fact they will be back next year SO if you're still on the edge, go for it! I do want to point out that pointy toe OTK boots are going to be big so hop on them now if you can. The rounded toe boots are still cute but pointy is the new jam!
It's our last day in Japan today and I am pretty sad about it. This country is so great, it's definitely one of our top #raadstravel trips. It's just so different and the people are SO NICE. Happy Tuesday loves!