So excited to share my Tulum travel diary before I start sharing my trip to Italy on the blog! Scroll down for all outfit details and at the bottom a full review 🙂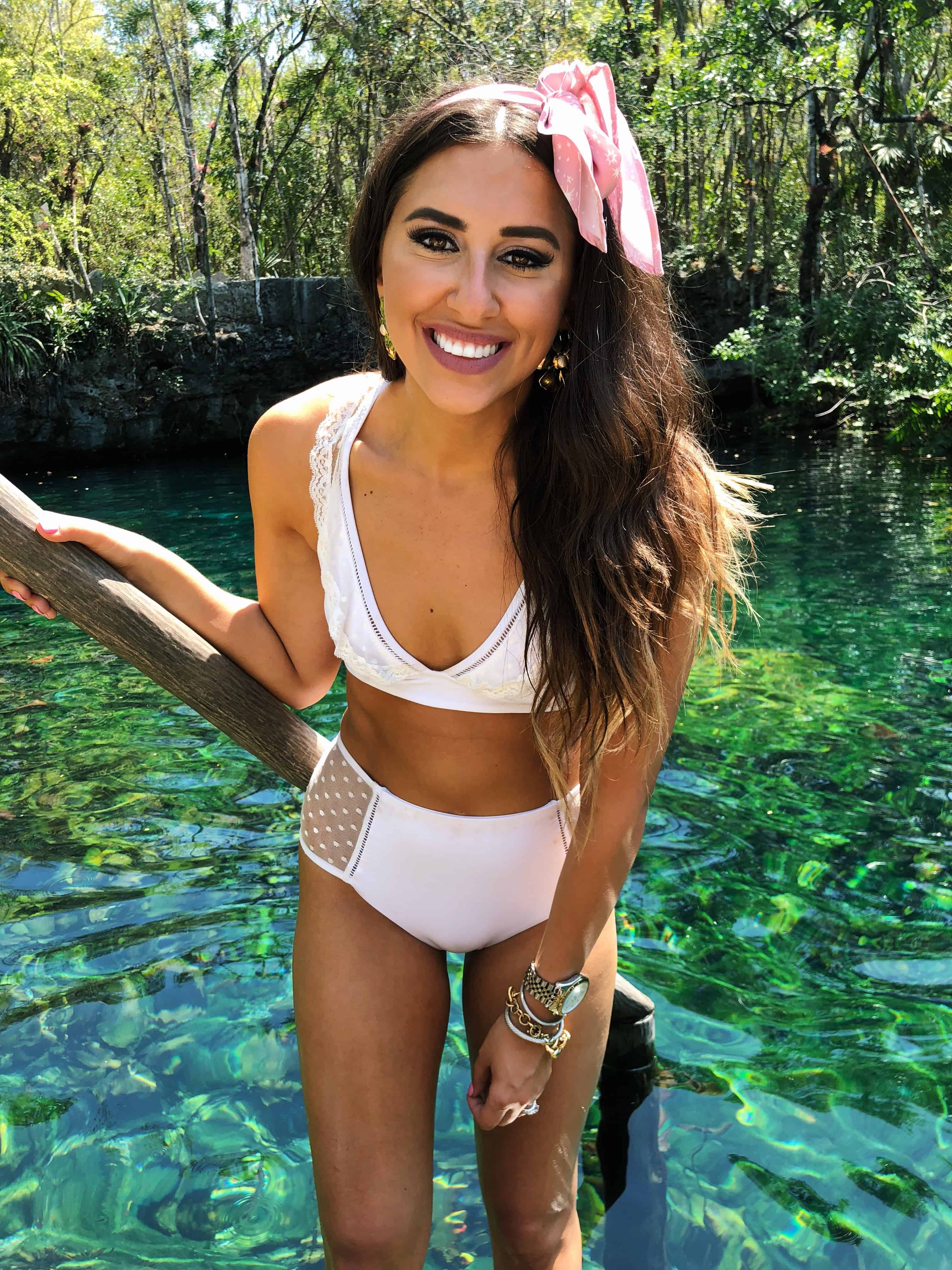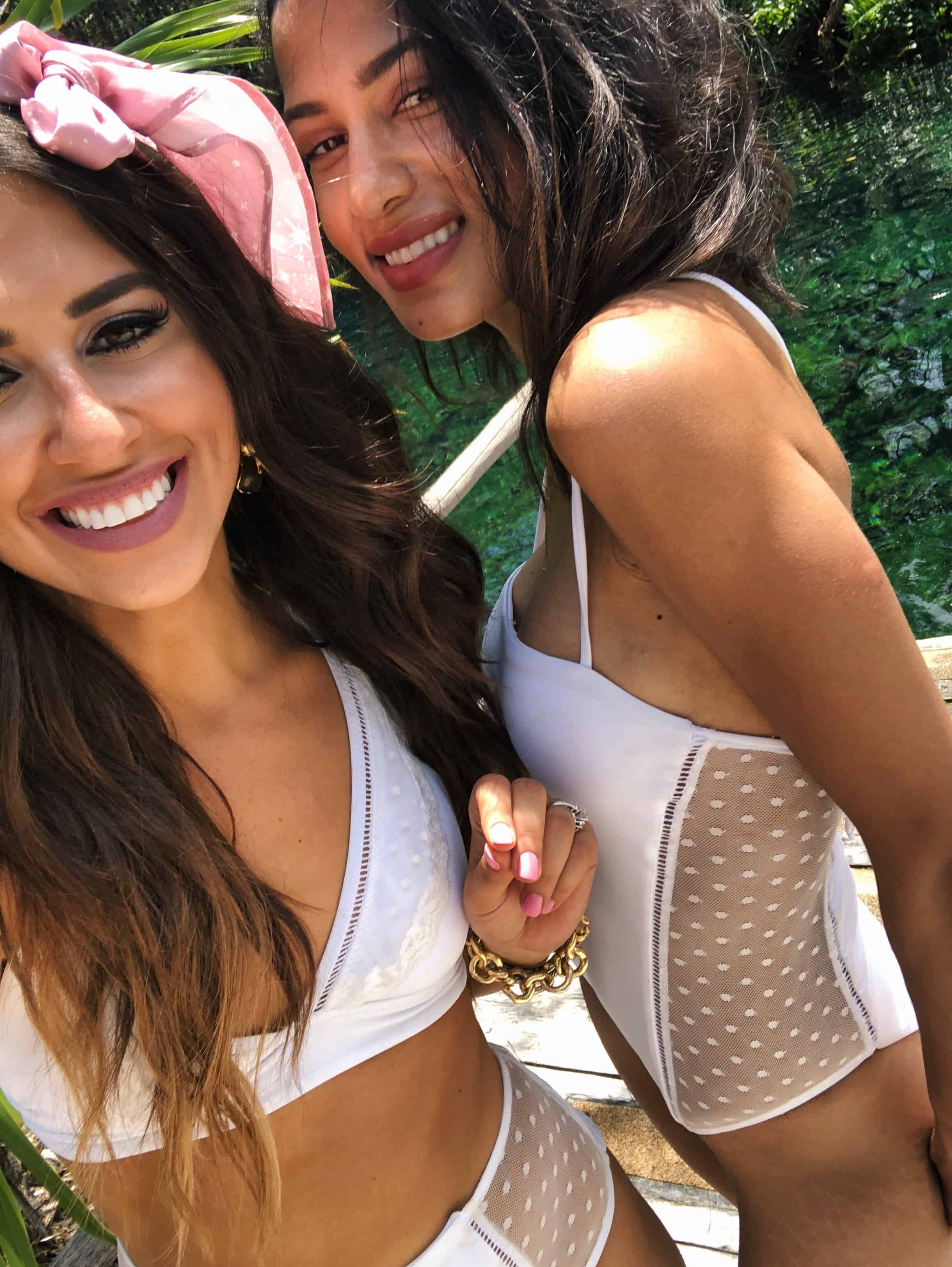 One-Piece: Isabella Rose | Bandana: Kate Spade | Earrings: Baublebar
Top: Free People | Shorts: GRLFRND | Bag: Gaia | Shoes: Tory Burch | Earrings: Baublebar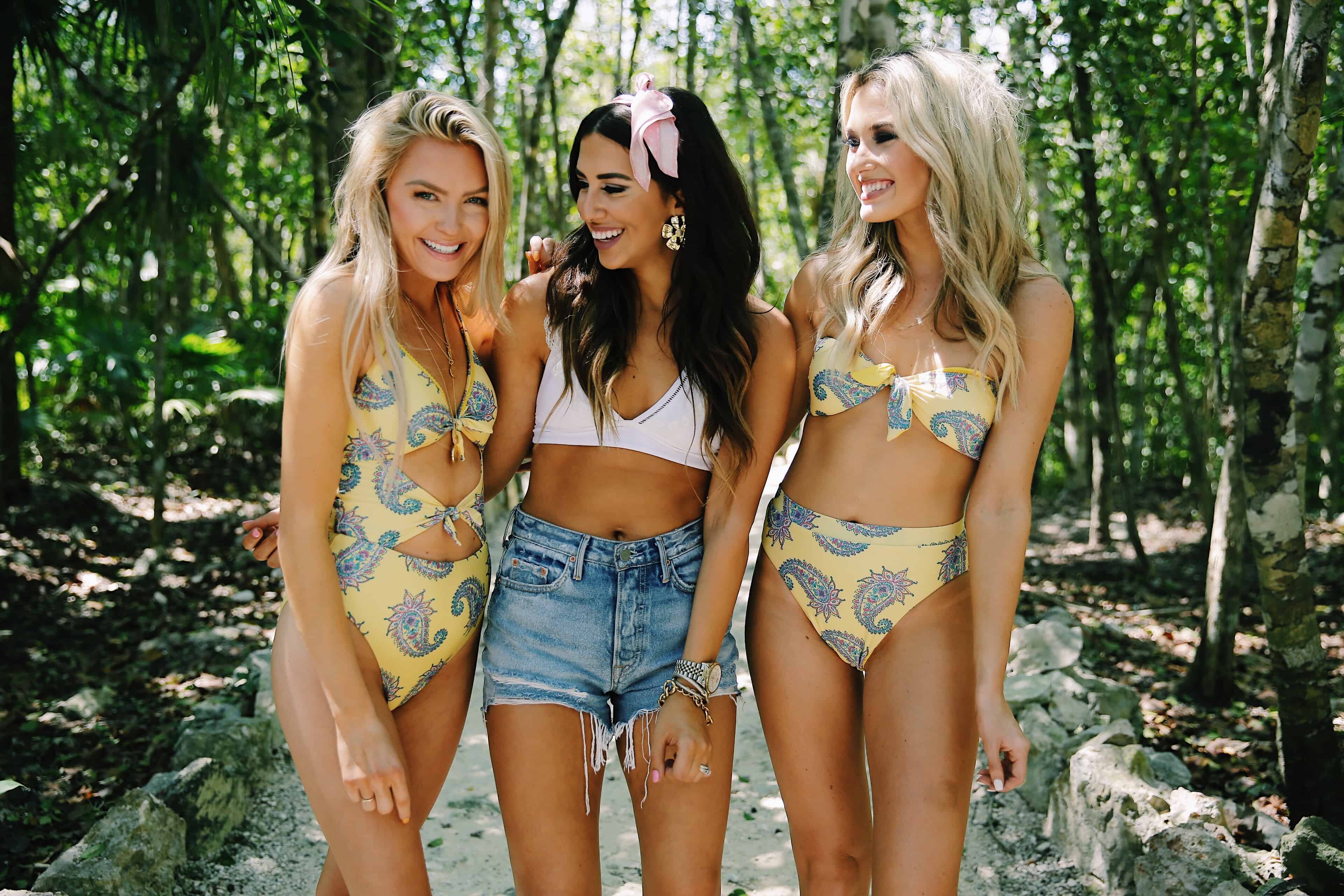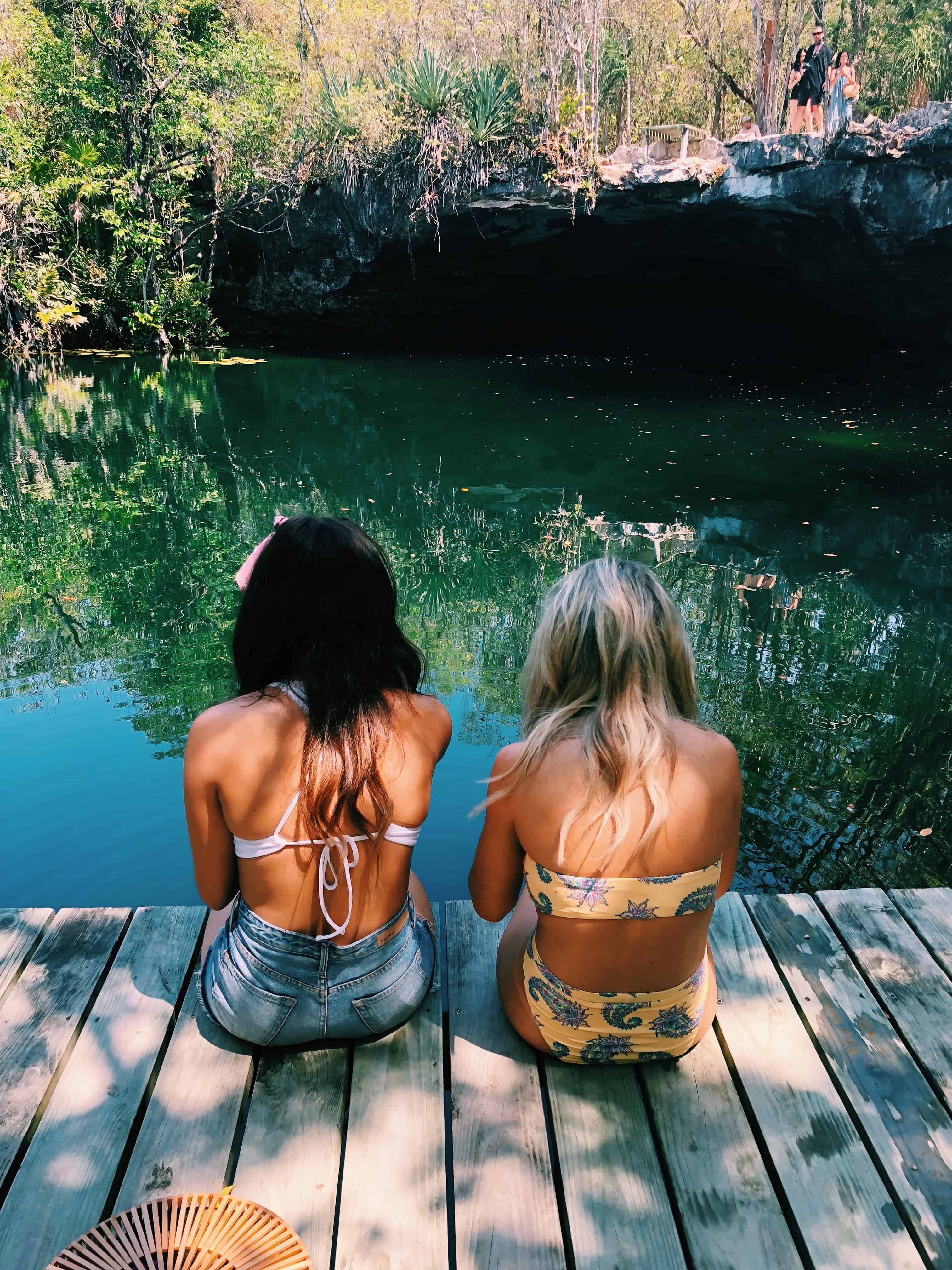 My Outfit // Shorts:  GRLFRND | Bandana: Kate Spade
Emily's Outfit // Top: Isabella Rose | Bottoms: Isabella Rose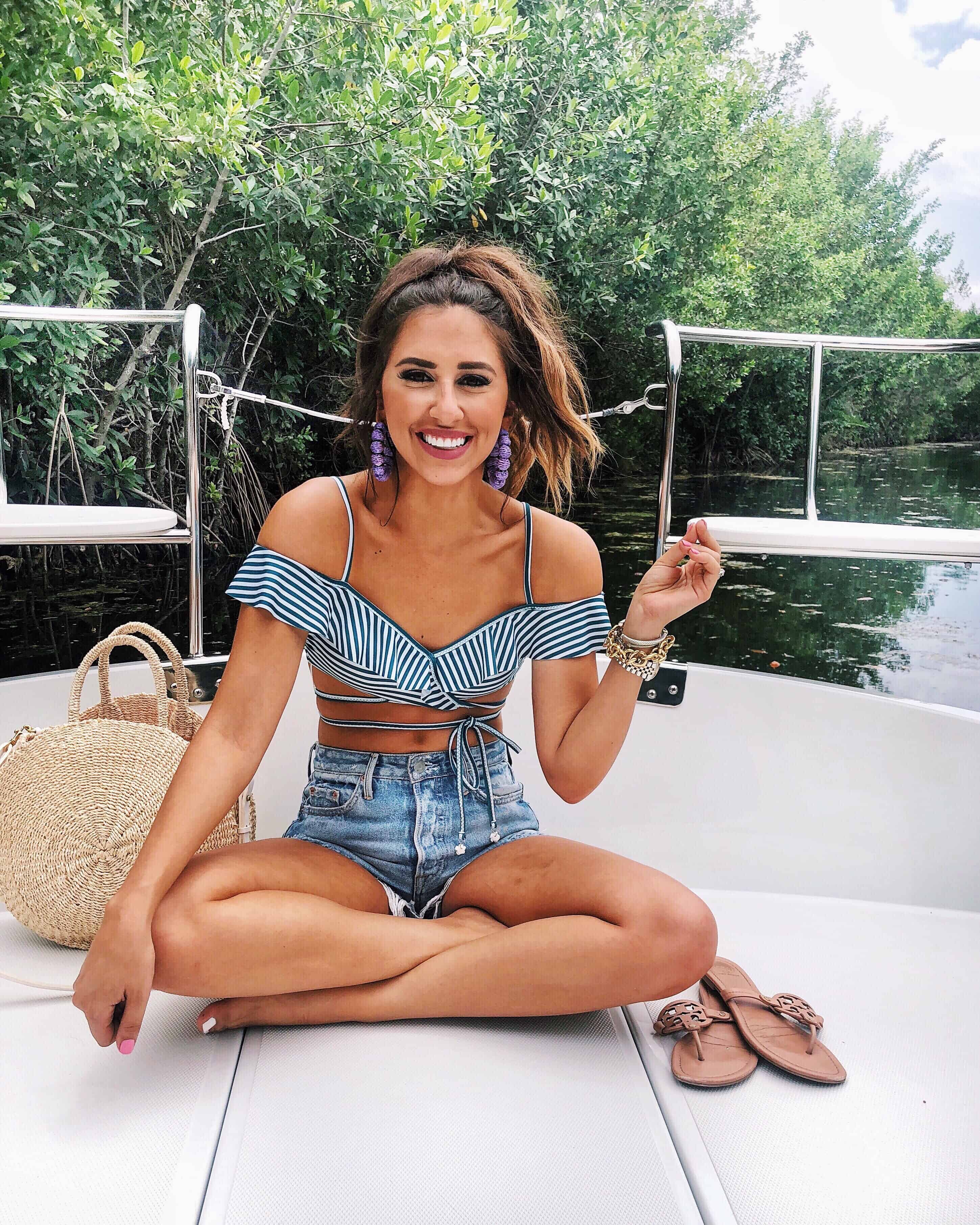 Top: Isabella Rose | Bottoms:  GRLFRND | Shoes: Tory Burch | Earrings: Bp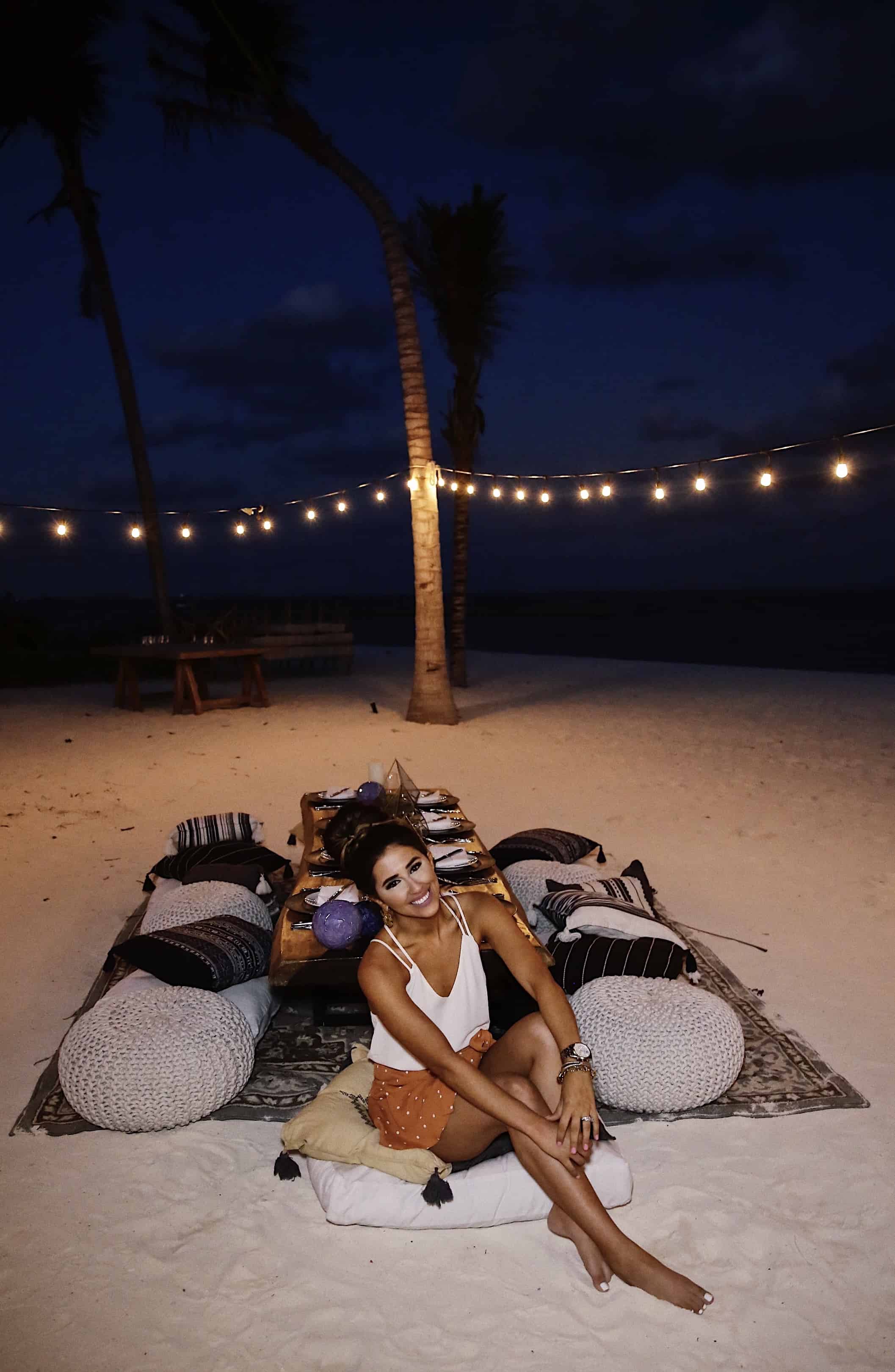 Top: Loft | Bottoms: For Love And Lemons | Earrings: Baublebar | Bag: Claire V.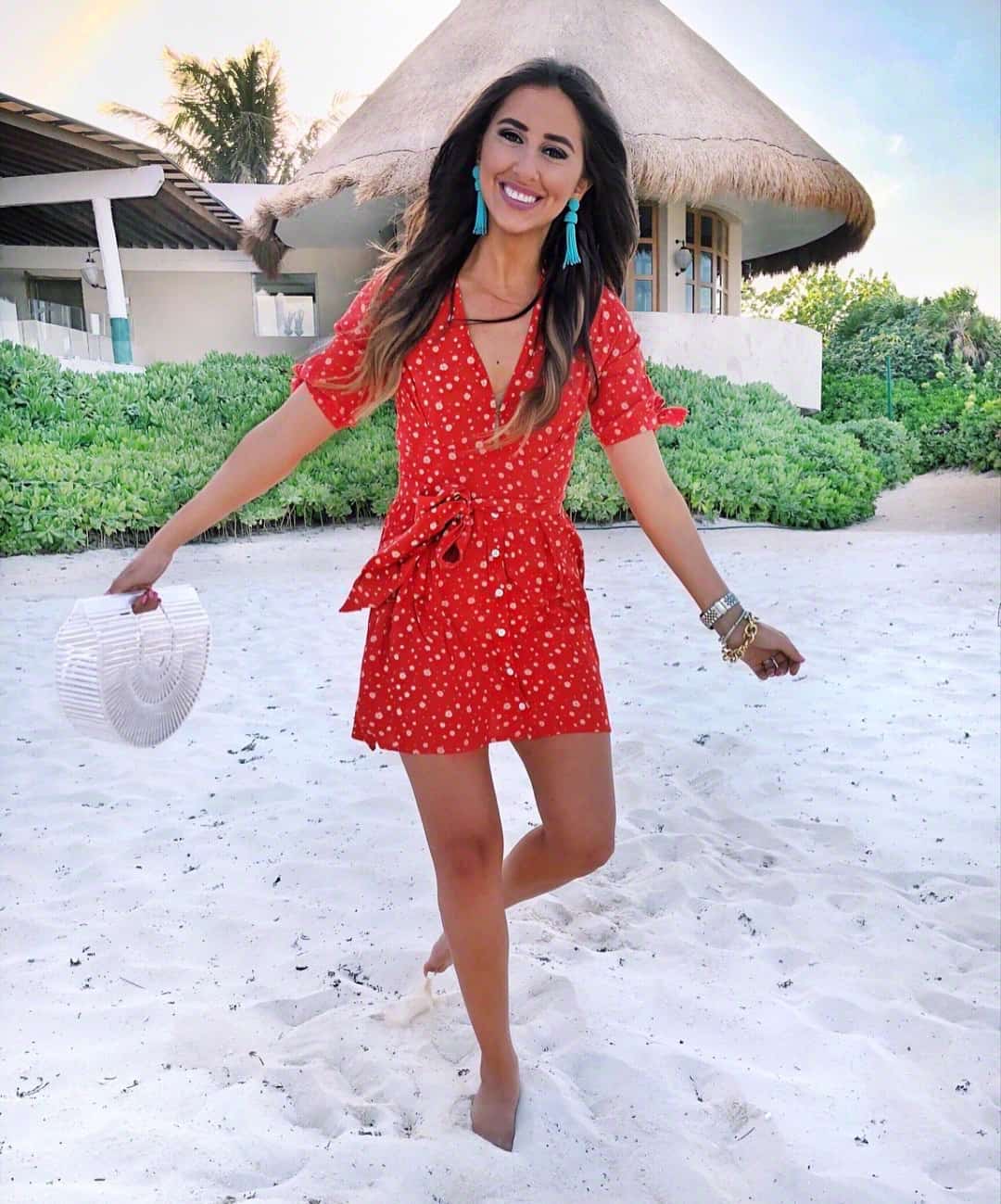 Dress: Faithfull The Brand | Bag: Gaia | Earrings: Marley Lilly | Bracelet: Baublebar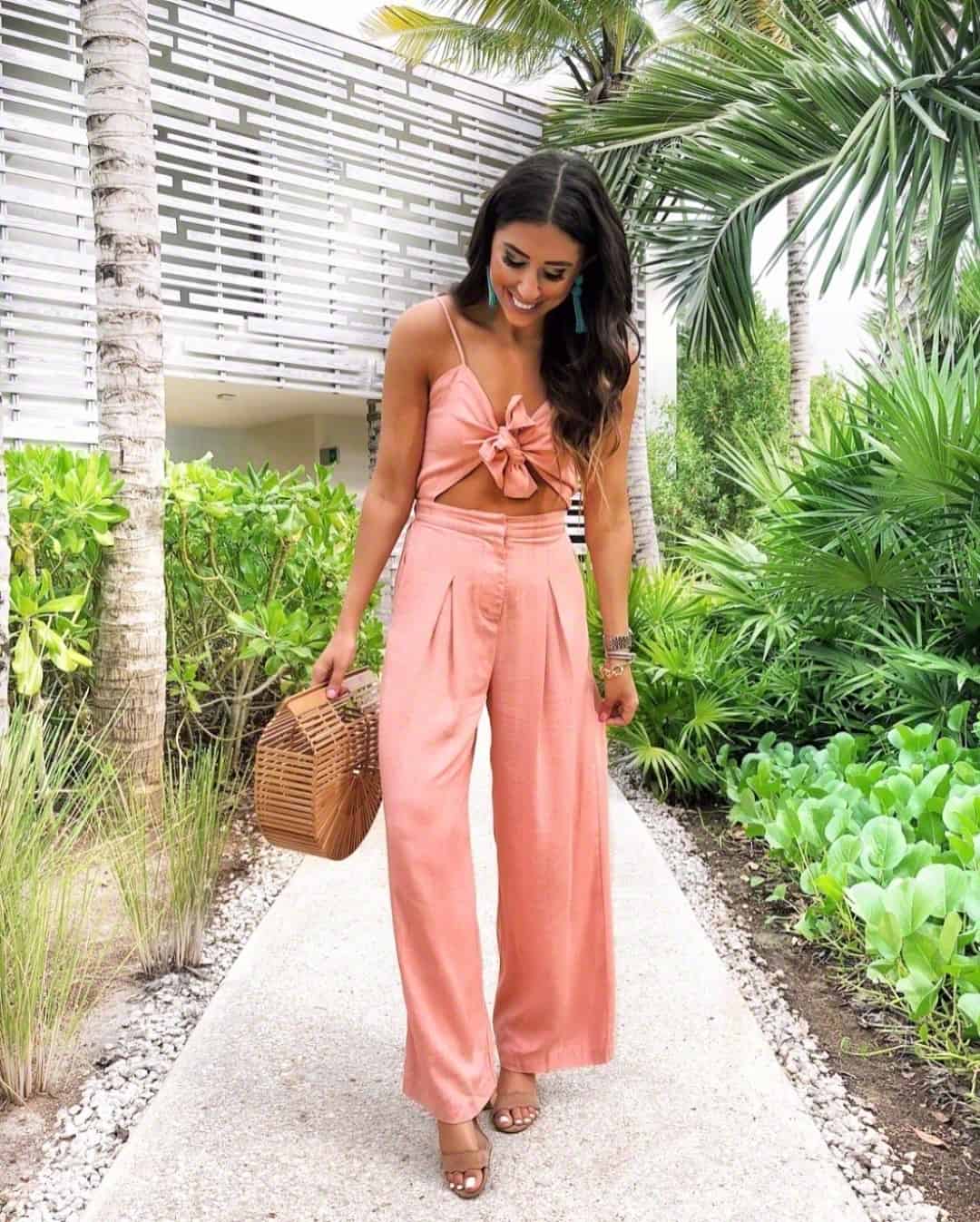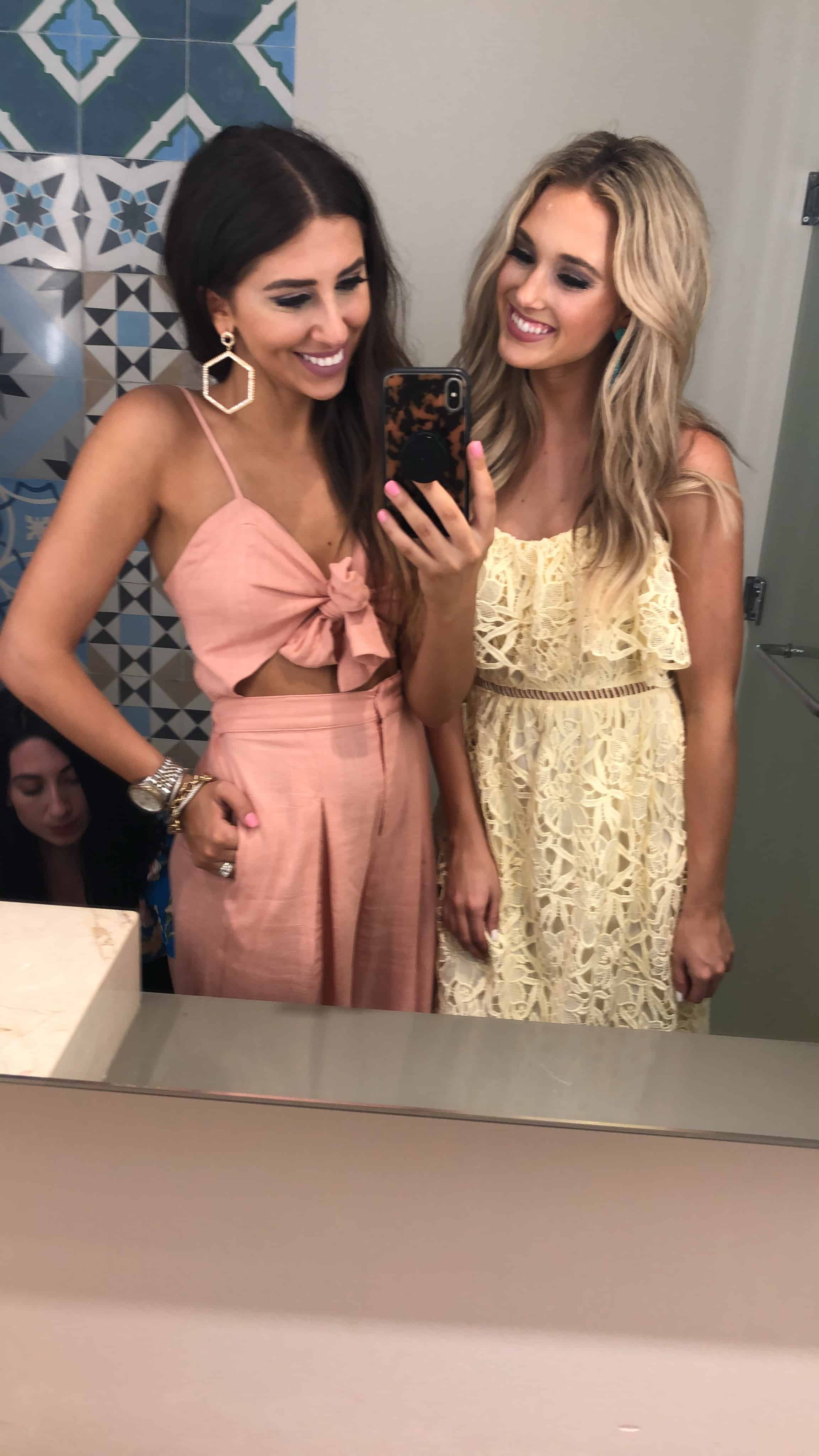 Jumpsuit: Moon River | Purse: Gaia | Shoes: Sam Edelman | Earrings: Marley Lilly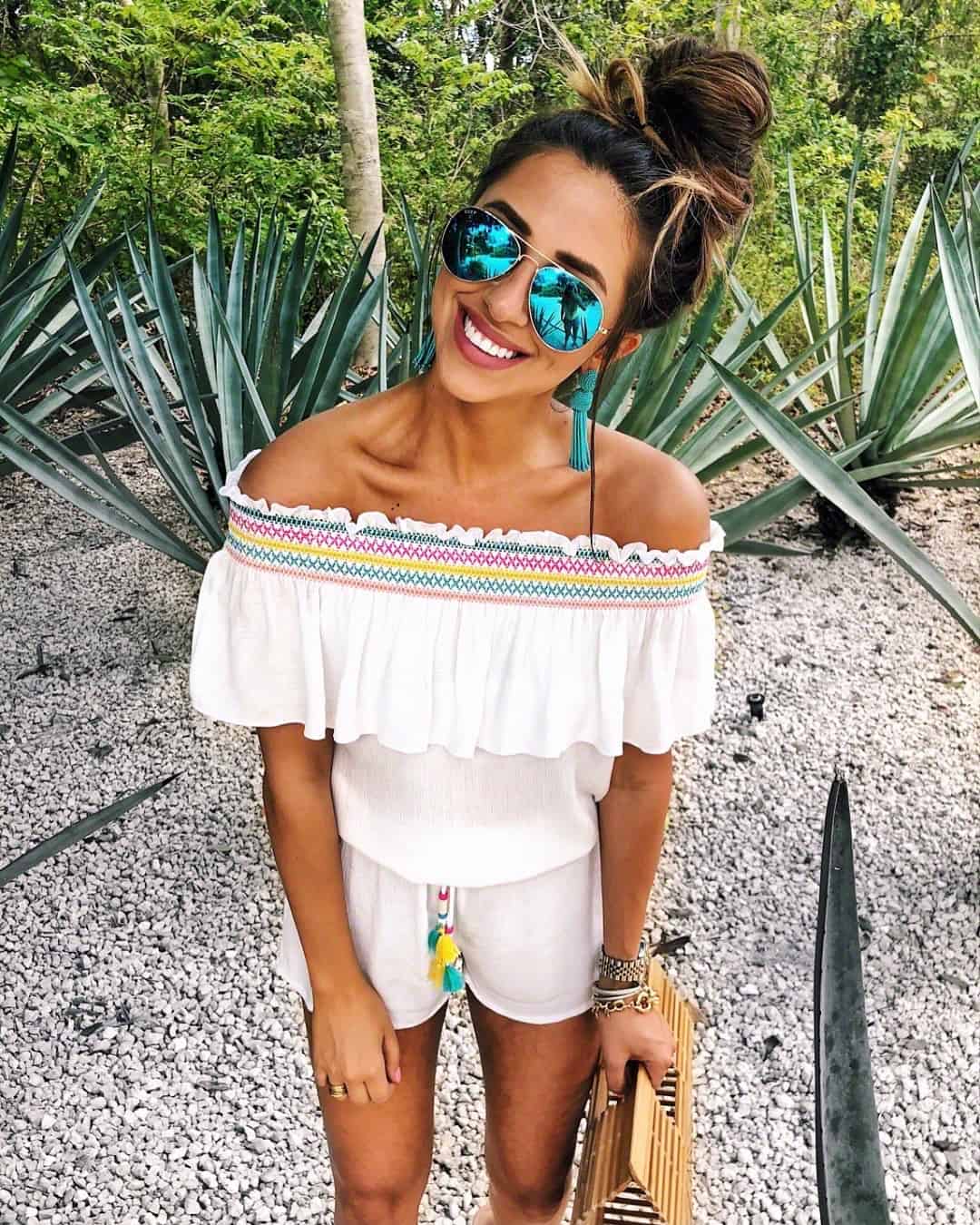 Romper: Isabella Rose | Glasses: DIFF | Purse: Gaia | Earrings:  Marley Lilly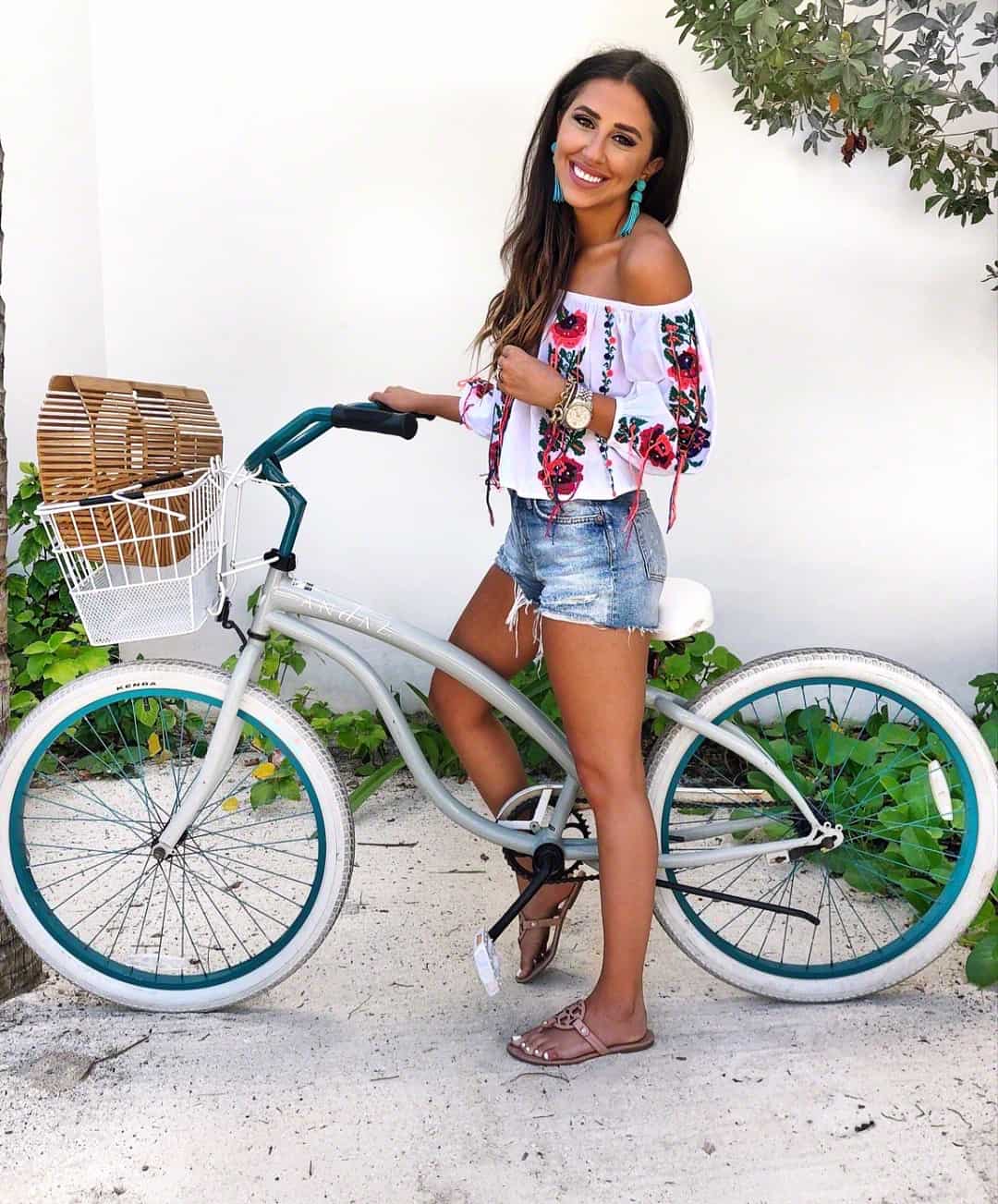 Top: TopShop | Bottoms:  GRLFRND | Shoes: Tory Burch | Earrings:  Marley Lilly | Purse: Gaia
Ah I had so much fun on our trip to Tulum last week that I wanted to share! We went with the swimwear company Isabella Rose (all the swims I am wearing above are from them & aren't they so darn cute) and it was truly a magical experience. Traveling with other influencers and brands is probably one of my favorite parts of blogging. Such magical moments, conversations, and experiences happen on these trips! Just getting to spend time with like-minded people from all over is so much fun! The only other person I knew on this trip was Emily (of course) but it's always so fun to go on a trip and learn peoples stories. On top of all that, we got to stay at the Andaz Mayakoba and will review below!
Property: So the room is probably my favorite part of the entire resort. I think the entire room was as big as my condo in Houston! It was massive and designed so modern, it made me happy the entire time! I could have shared the room with 4 girls and would have been perfectly fine! Not to mention there was a pool on the balcony which is always so fun! You can either choose to stay in the lagoon or by the beach! The property is huge so we did bike around to get to the different areas which is always fun!
Pools / Beach: So there are two main pools and the one by the beach was the one closest to my room so we hung out here the majority of the time! The view from the pool to the beach is so calming and it's such a bright colored area that you can't help but smile! The other pool is surrounded by the lagoons which is peaceful!
Activities: So a company called Connectors and Creators invited us on this trip and planned every detail. They were SO wonderful and I am so incredibly thankful they included me! Our first full day we went to Tankah Tulum to see the Cenotes! It was my first time here and it was soooo magical! The water is incredibly blue and feels just like a pool! We spent half a day here and if I wasn't so crazy about getting my hair wet (I would have had an absolute blast)! Remember the days as kids were we would just swim away and not worry about our hair?? Or is it just me?? Haha but really my hair takes a million years to dry and style so I would rather have it all planned out! But they did have ziplining into the cenote which I thought was awesome! Another activity we did was have a boat ride on the lagoon at our property! We got to see the other properties by the Andaz which was cool. We actually ALMOST honeymooned at one of the properties that the boat rode past so that was cool! Other activities involved eating, beaching, and taking lots of photos 🙂
Transportation: Getting there was only a 45 minute shuttle ride! I do recommend always scheduling in advance!