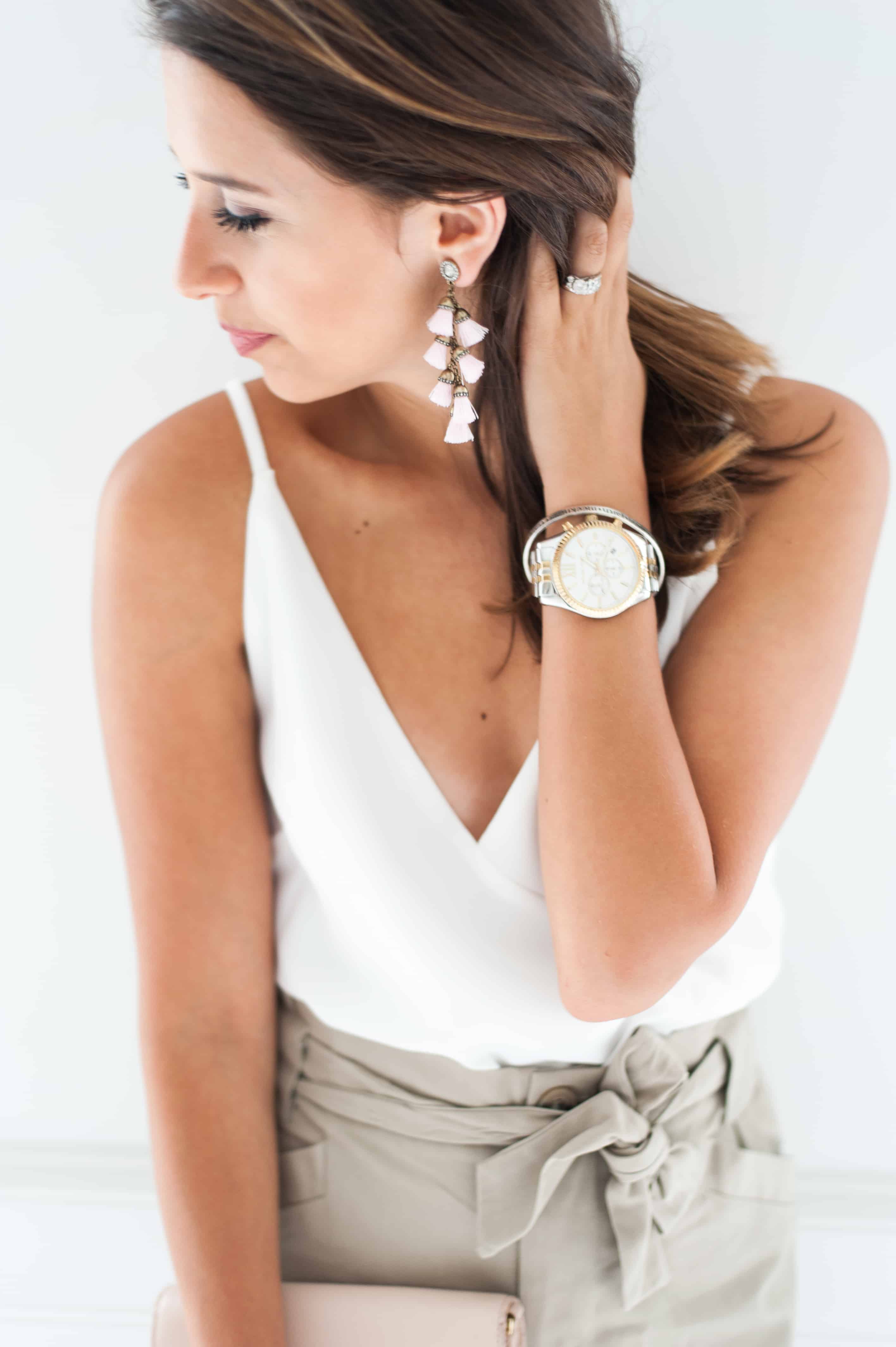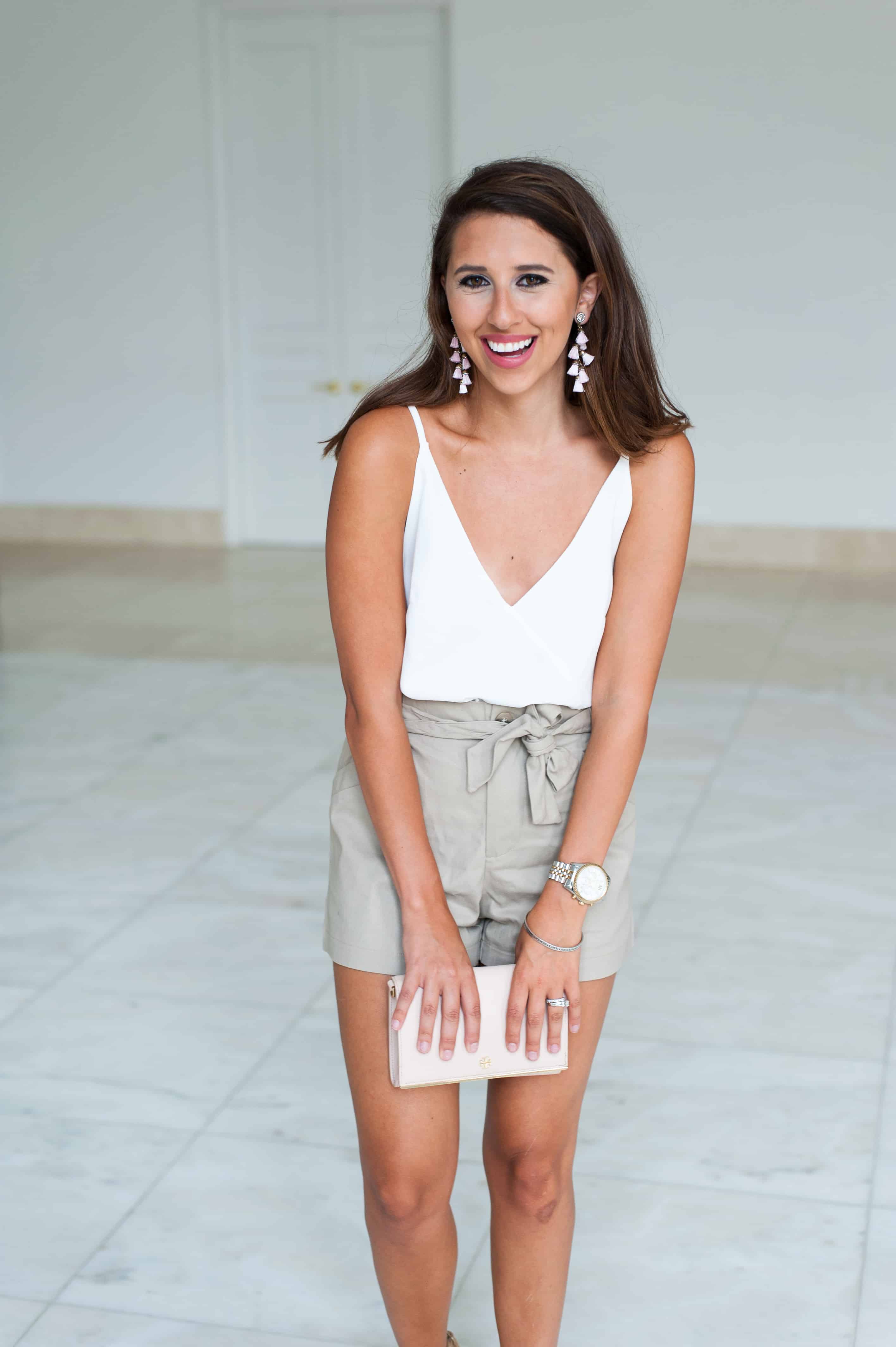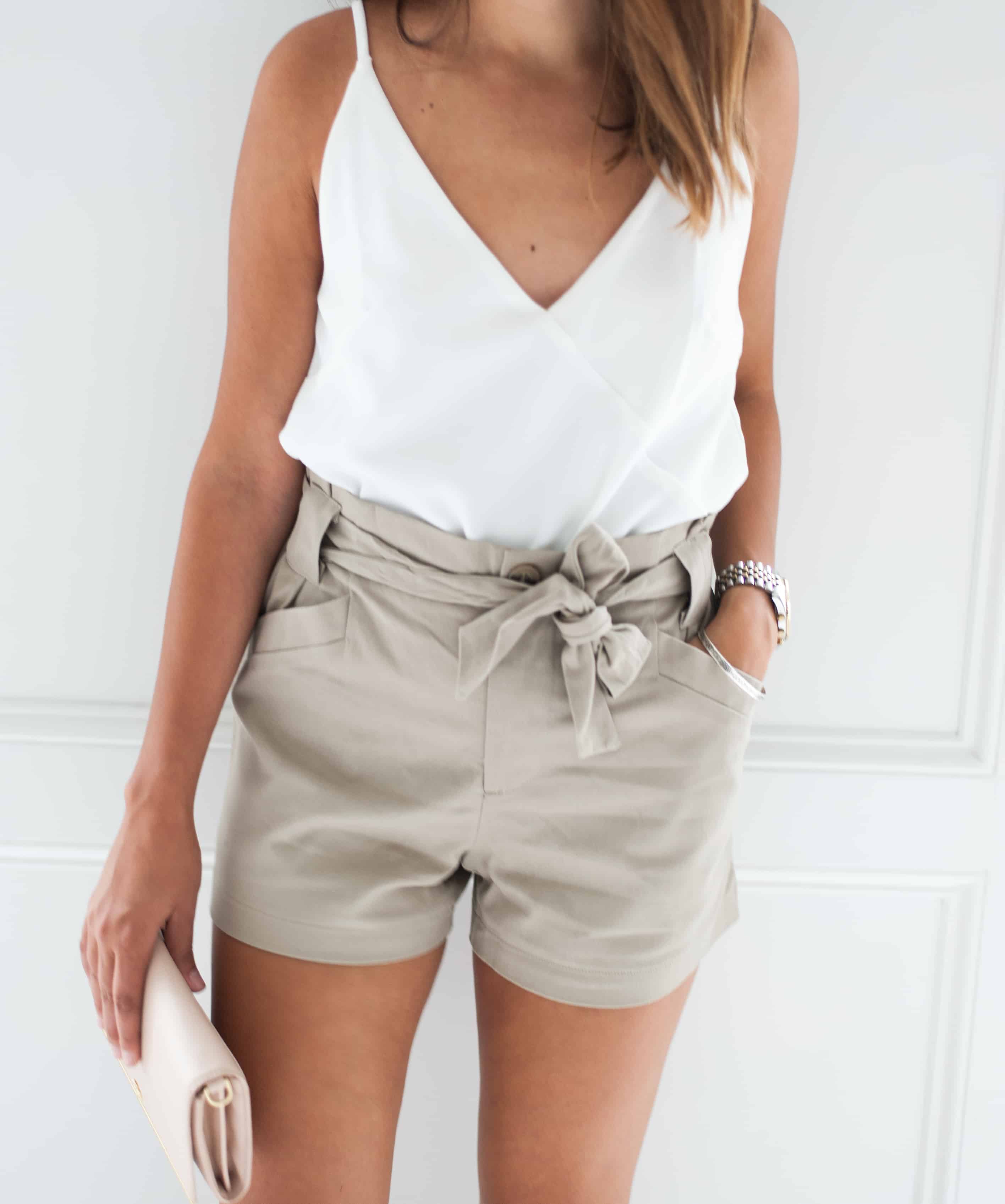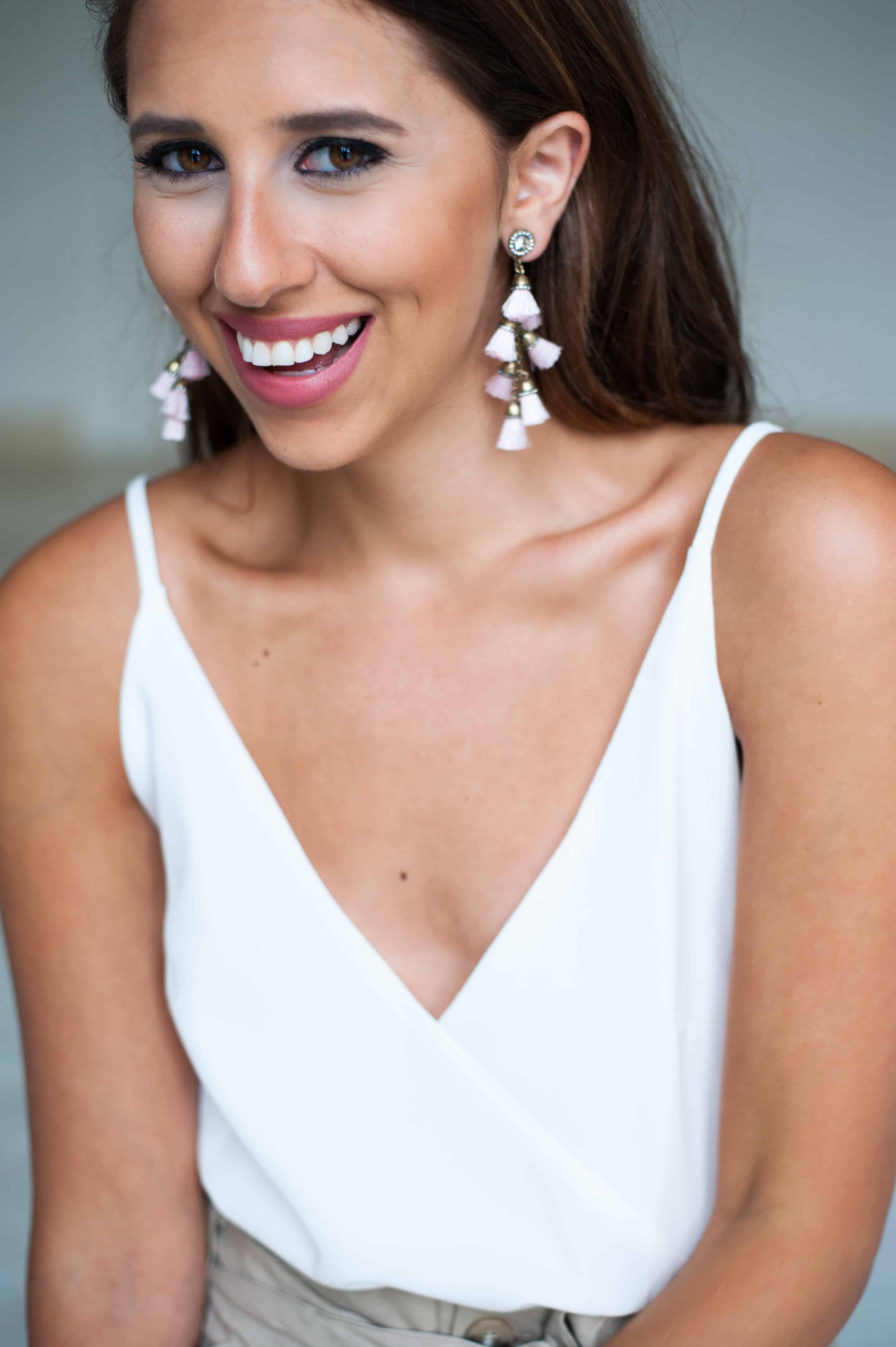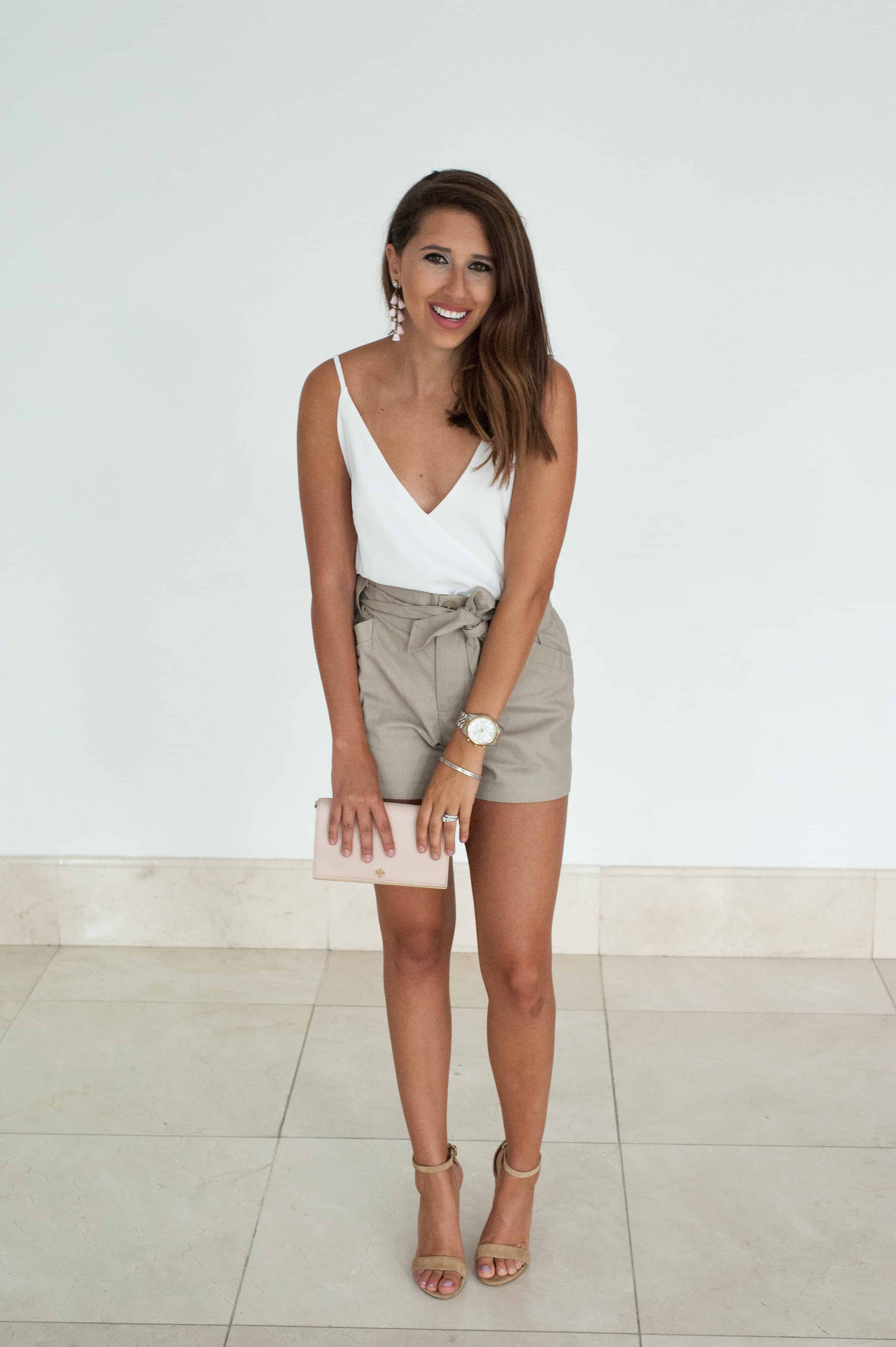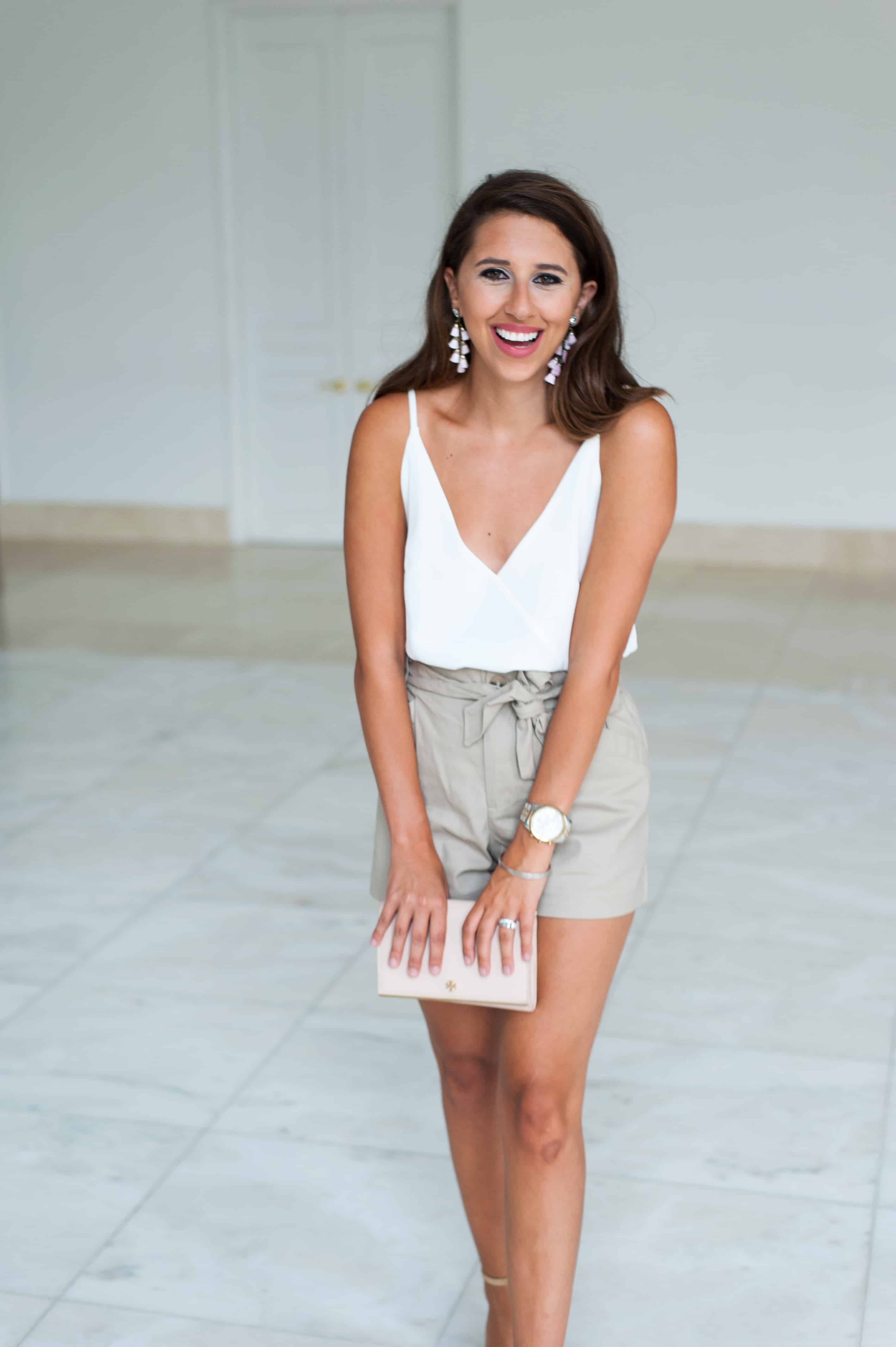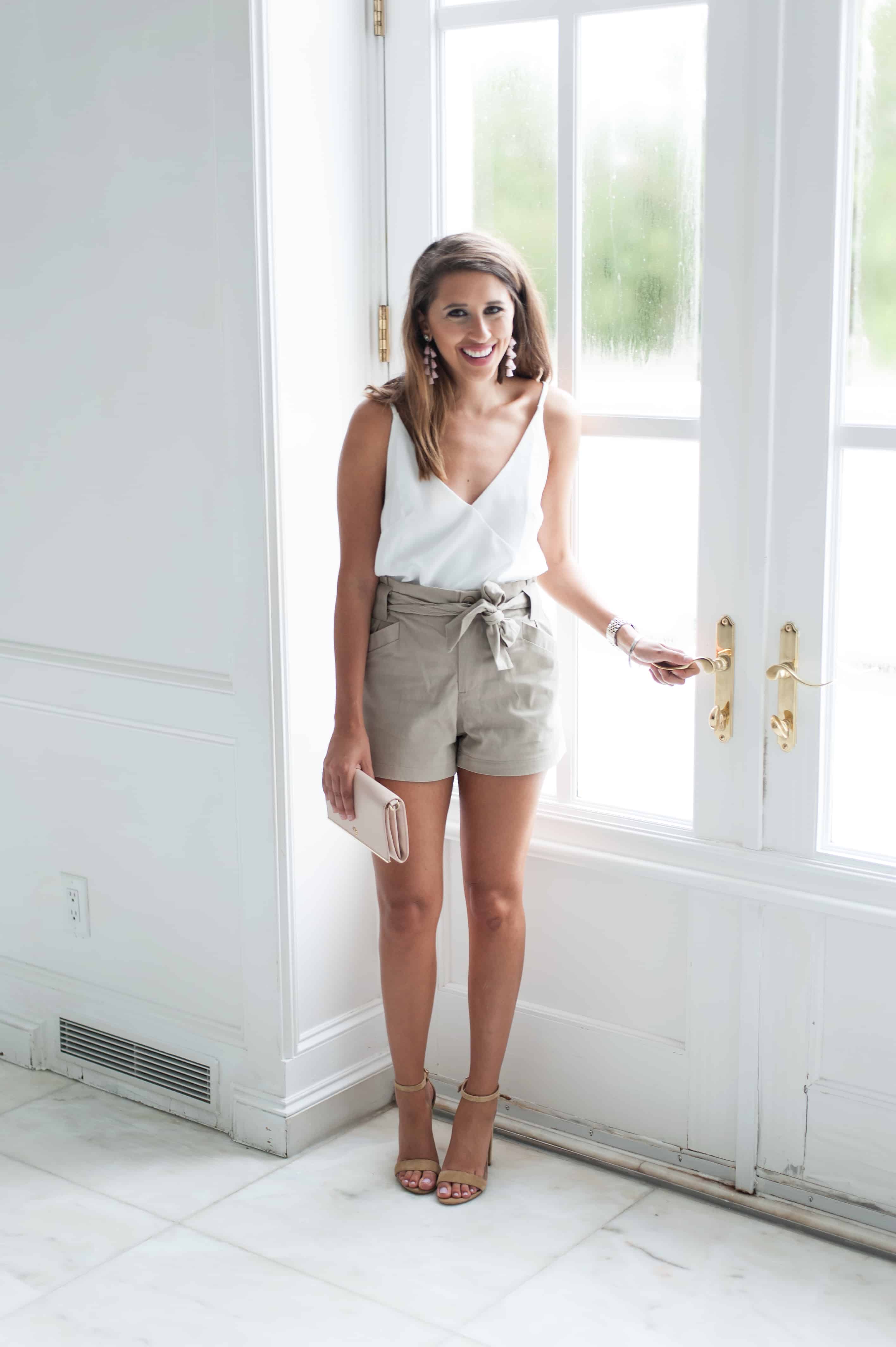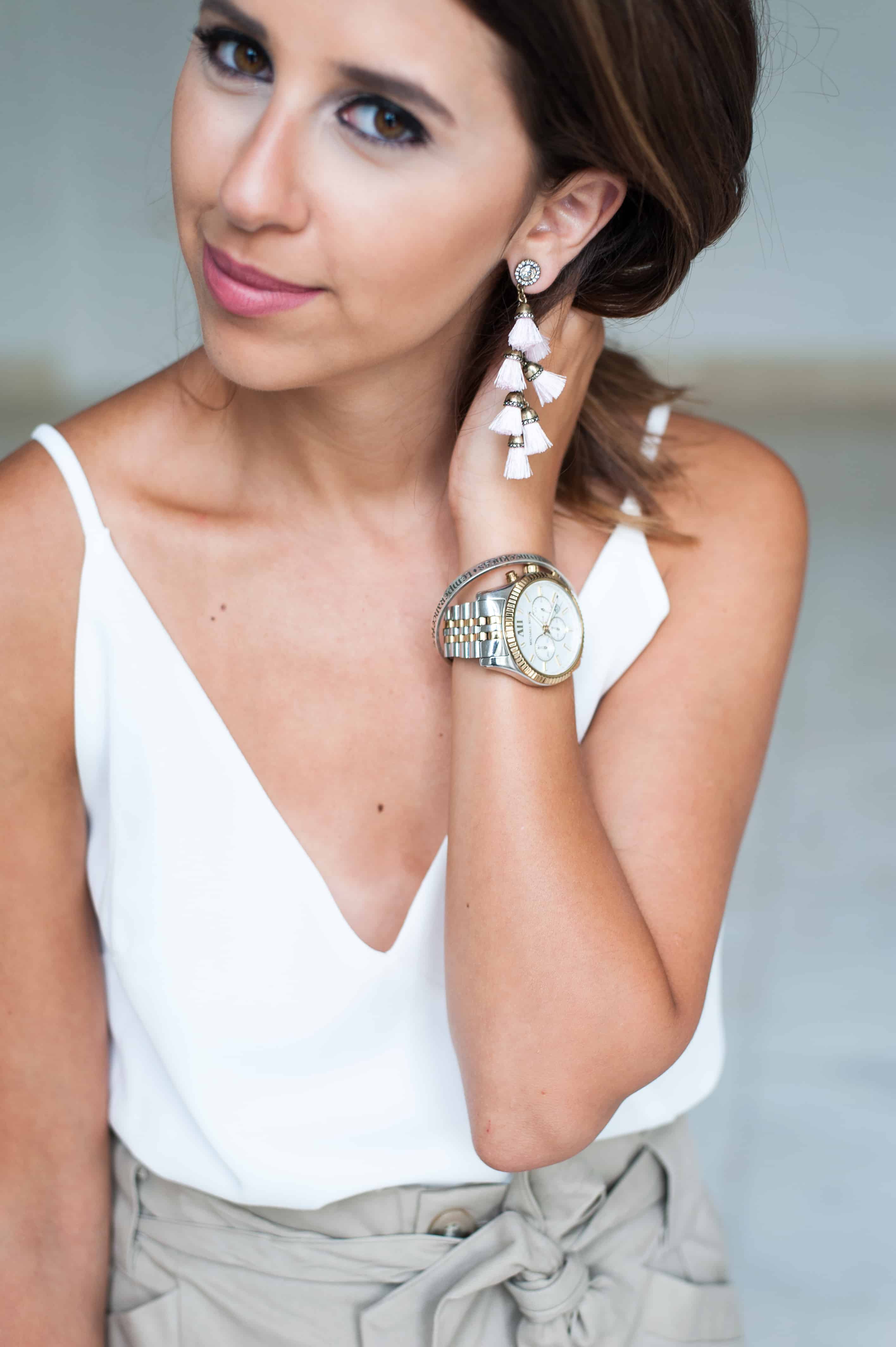 Shorts: Mimi Chica | Top: Fifth Label  | Earrings: Bauble Bar | Clutch: Tory Burch | Shoes: Steve Madden | Watch: Michael Kors 
Sometimes simple and clean outfits can speak louder than words. I have been so attracted to pairing neutrals lately that I just can't stop. This outfit is no exception with khaki shorts and a crisp white tank. You are going to see this tank styled 97230239 ways in the next few weeks because it's that good and has been my go to. It goes with everything and the material is well made which is important for a white top. You probably already know by now, but I am a sucker for anything high waisted and these shorts also come in a really pretty olive.
For those of you headed back to school today, good luck! First days are always such an exciting adventure. I remember being so excited about going back to school that I would plan my entire outfits for the week. I know some people do this still but its completely unlike me (procrastinator at its finest). I always wanted to bring out the best of the best outfits to make great first impressions. I figured something like this outfit, keeping it somewhat simple but chic would be perfect inspiration. Just switch out the heels for some  cute sandals and say hello first day.


*Thank you Nordstrom for sponsoring todays post