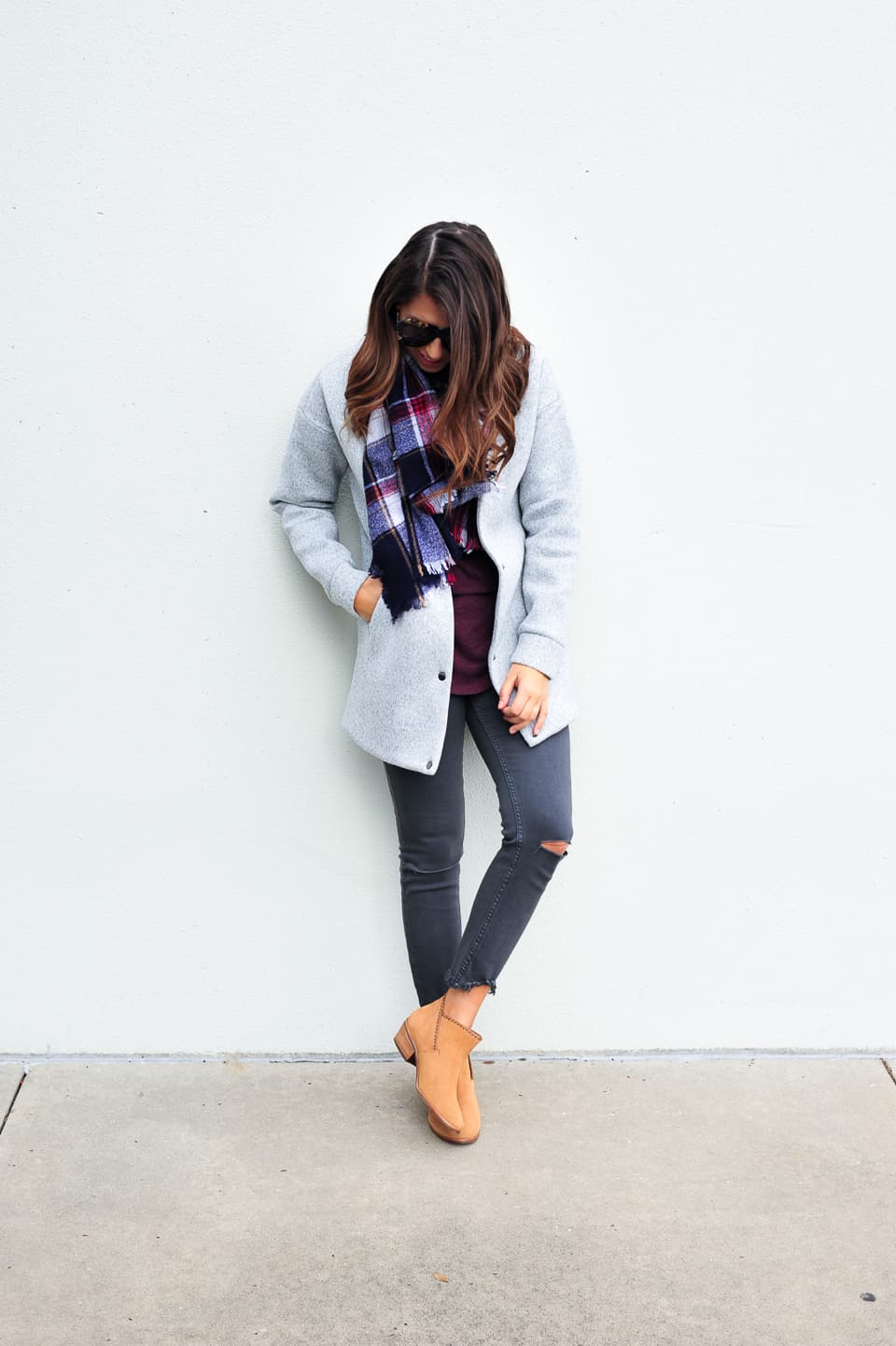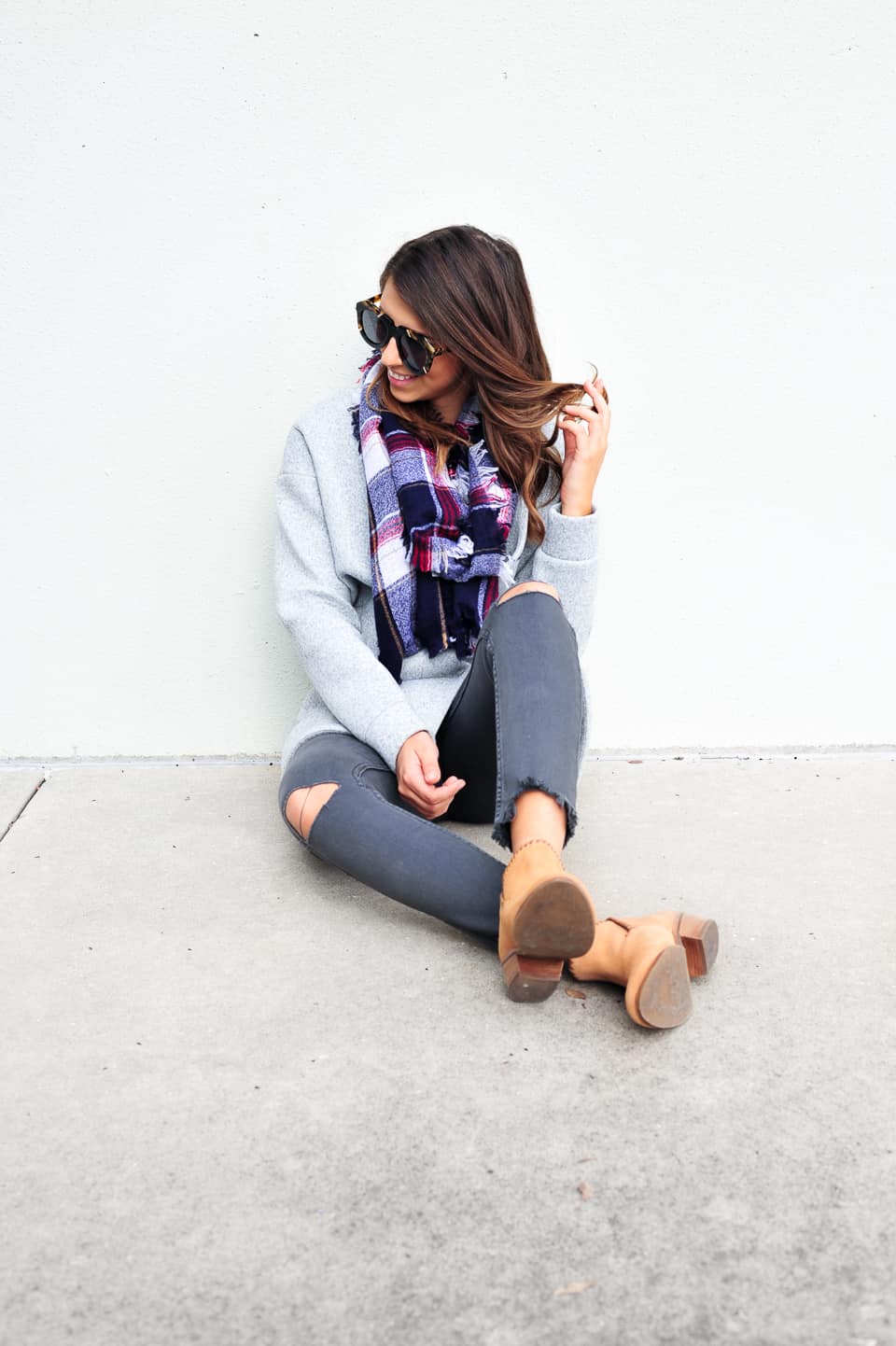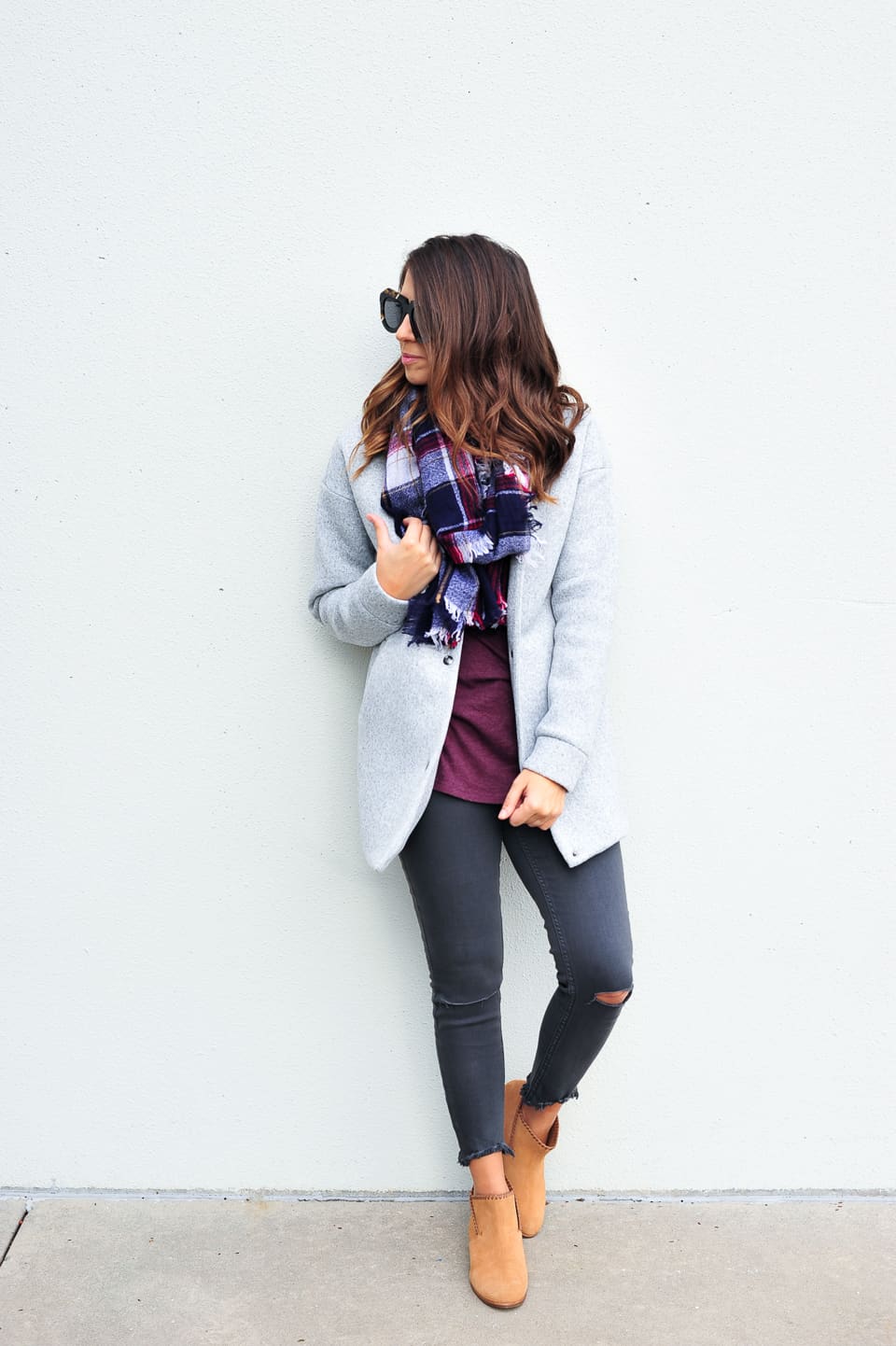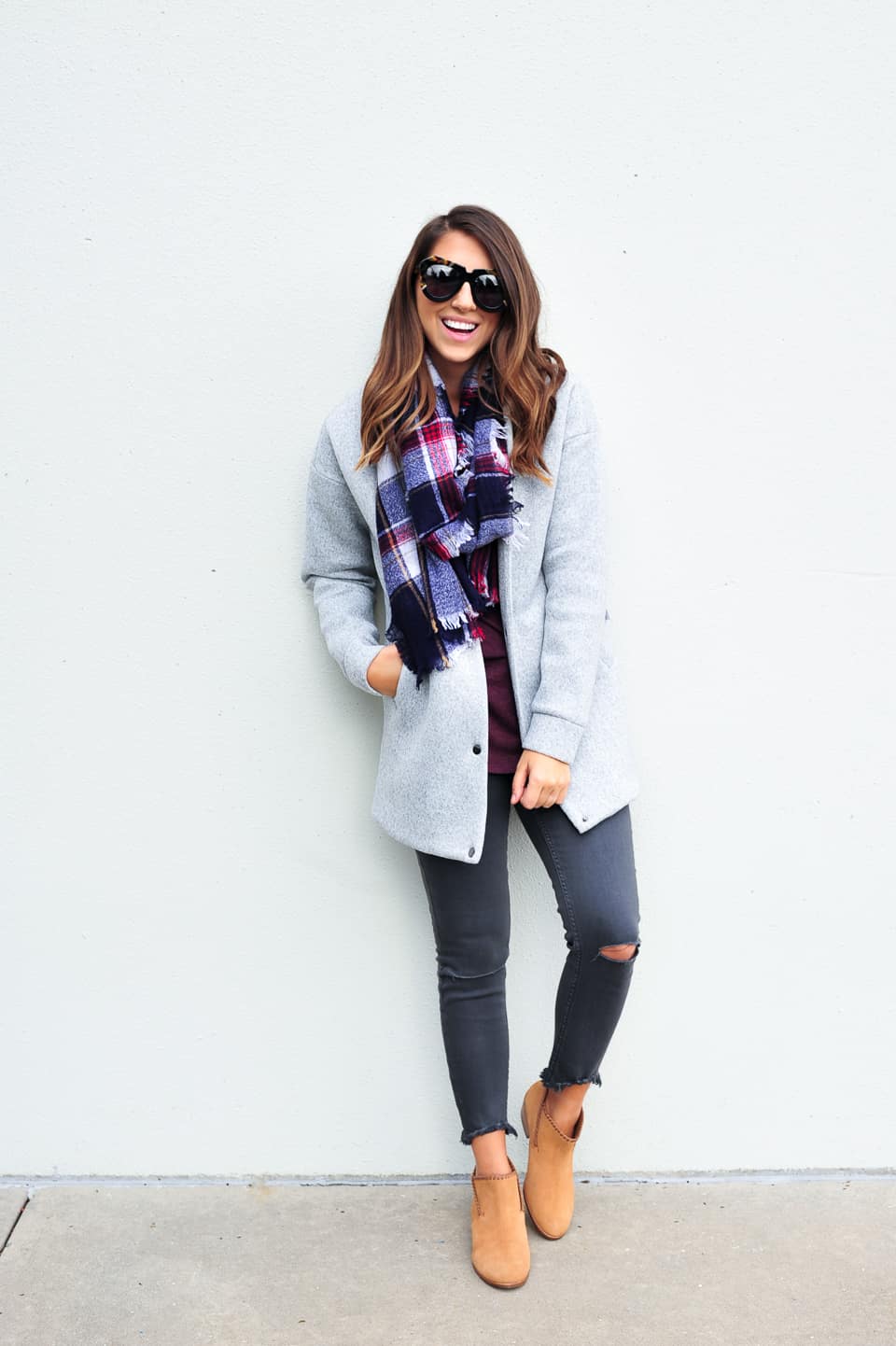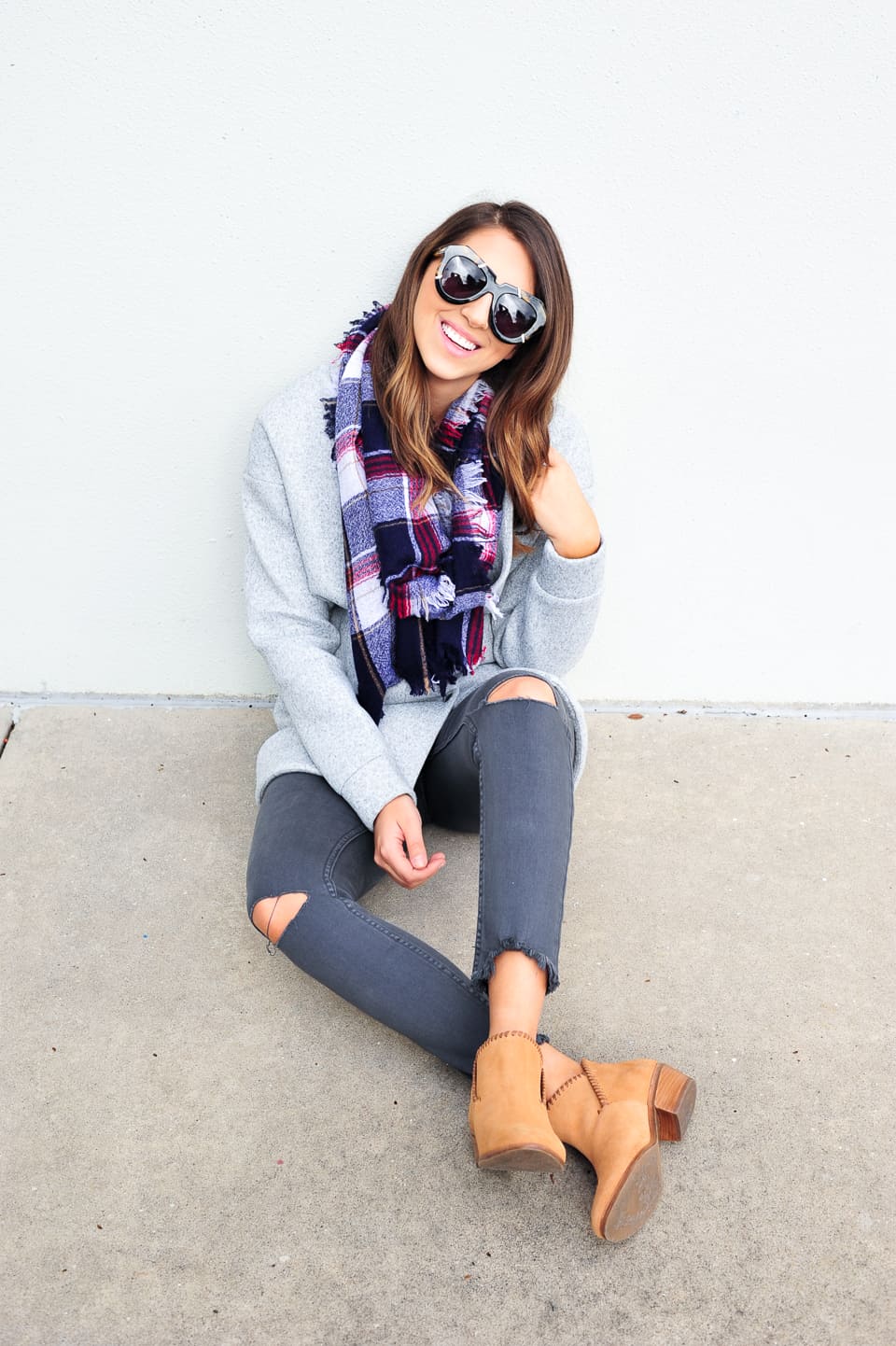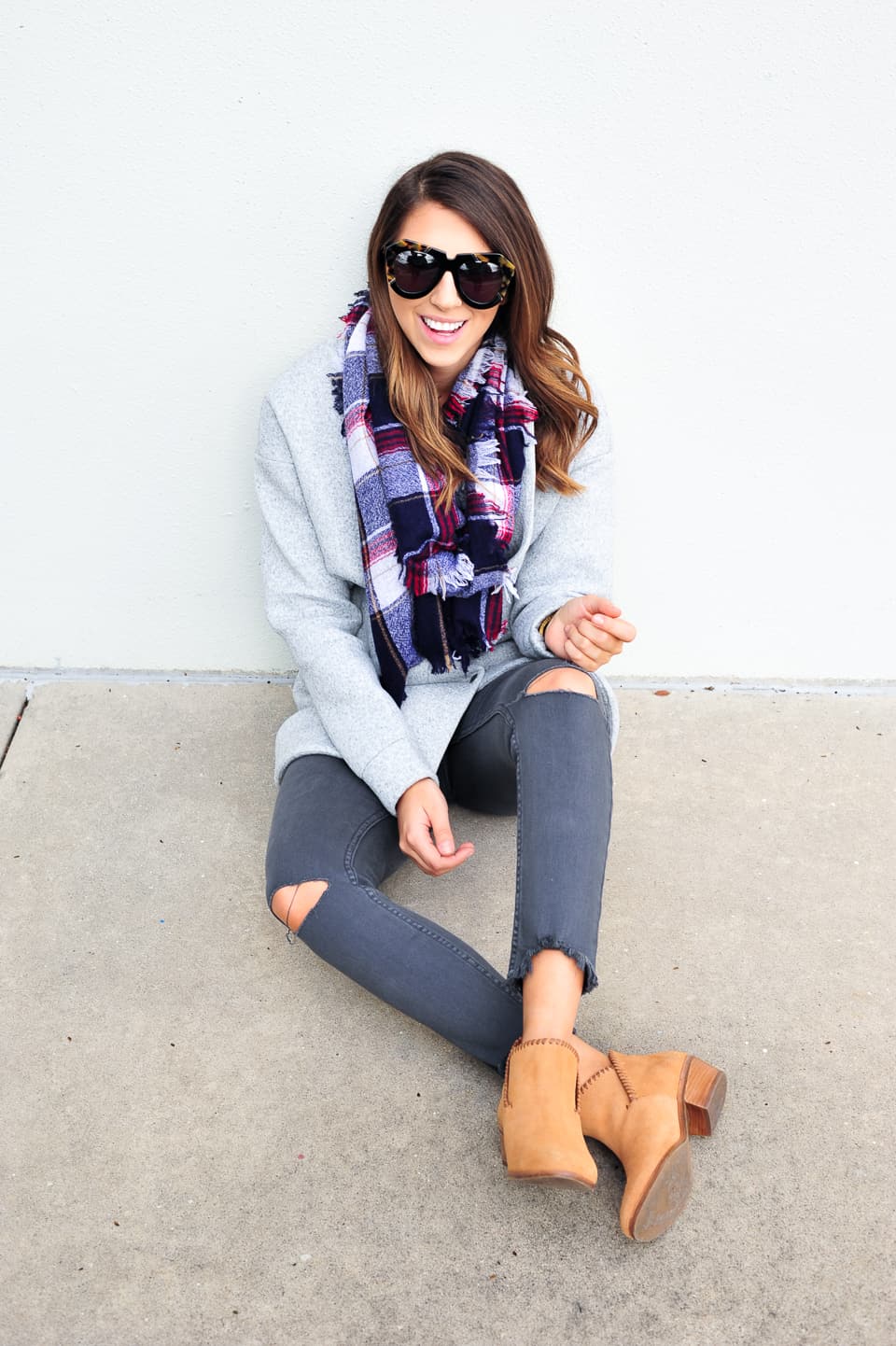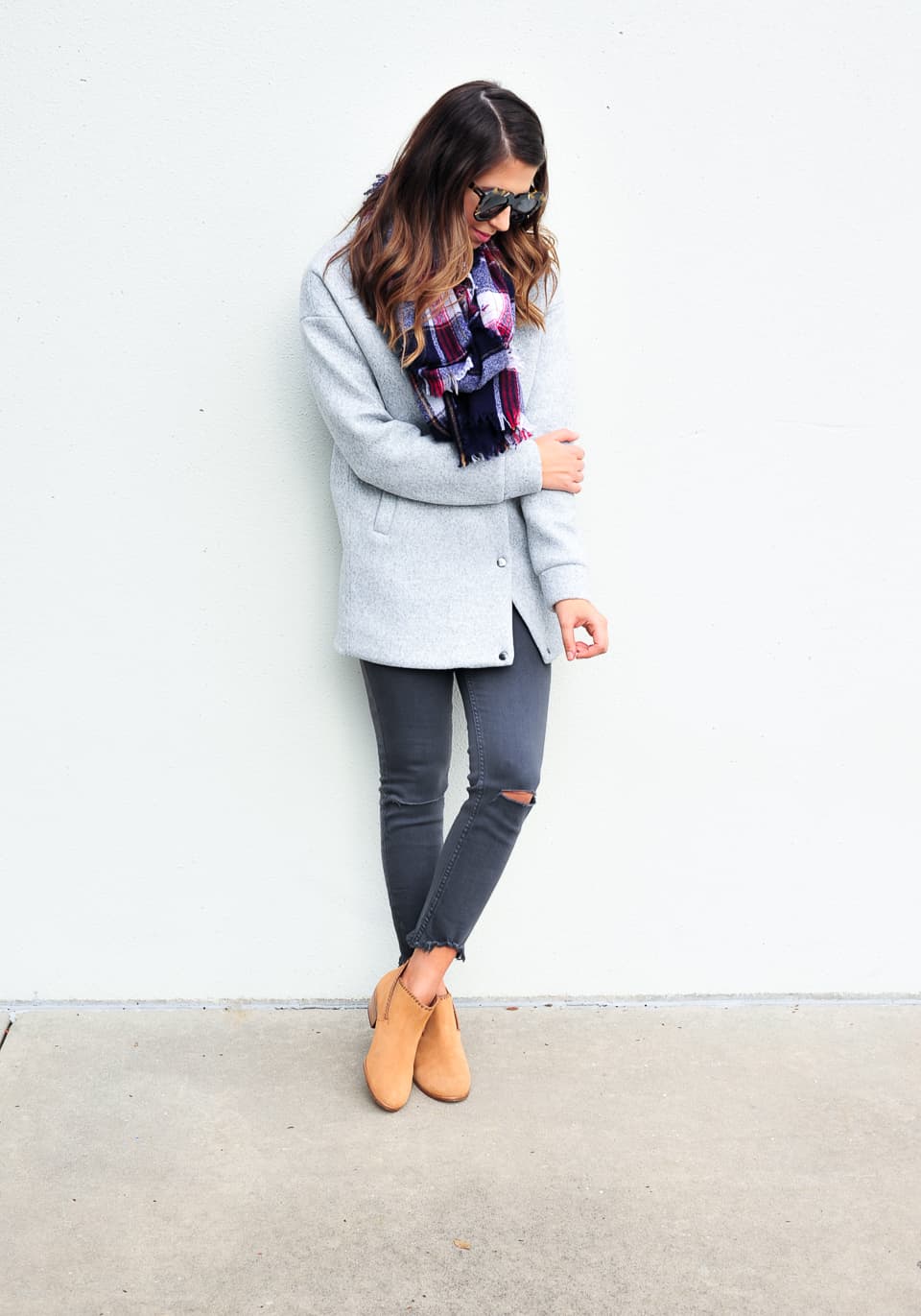 Jacket: Leith | Tee: BP | Scarf: Madewell | Shoes: Jack Rogers | Denim: Treasure & Bond
I am pretending like it's cold in Houston so I can wear this bomb bomber jacket. I love the material of this bomber and gray has definetly been the color I have gravitated towards lately. Hence, these gray skinnies that are also under $100! I originally bought this jacket for Denver since it's so warm inside and fluffy. Sadly when I got home I realized they left the sensor on and I couldn't pack it. It would have been the perfect coat to bring to Denver! I guess I now will have to wait a couple more months to actually be able to wear it in Houston!
Thanks for stopping by loves and I hope y'all had a great weekend. We had two huge events this weekend, the HOME gala and a friends wedding so that kept us VERY busy. This week I am hiting the ground running and trying to be SUPER productive. Lots going on and I am so thankful for it!