Lets Lash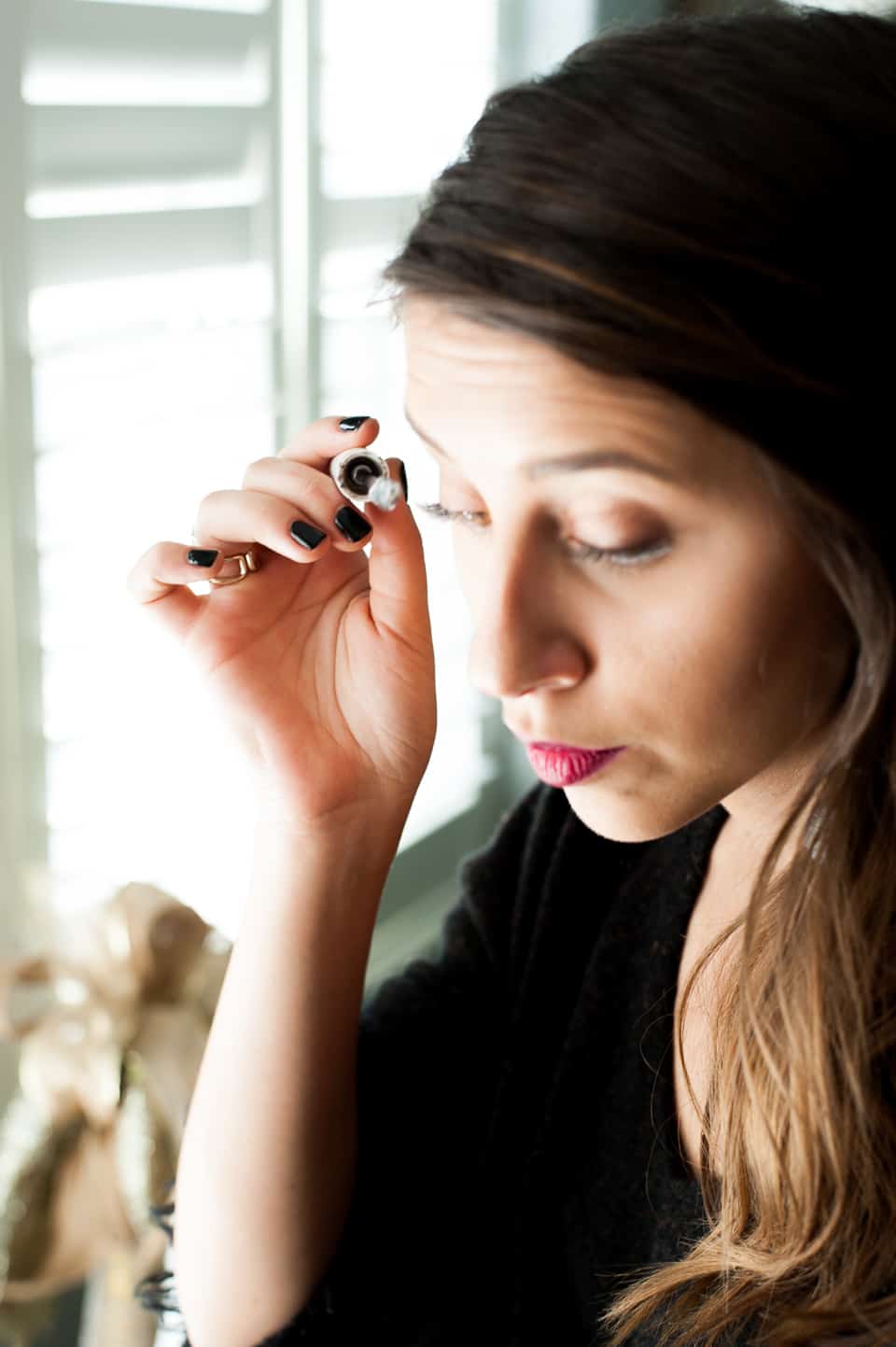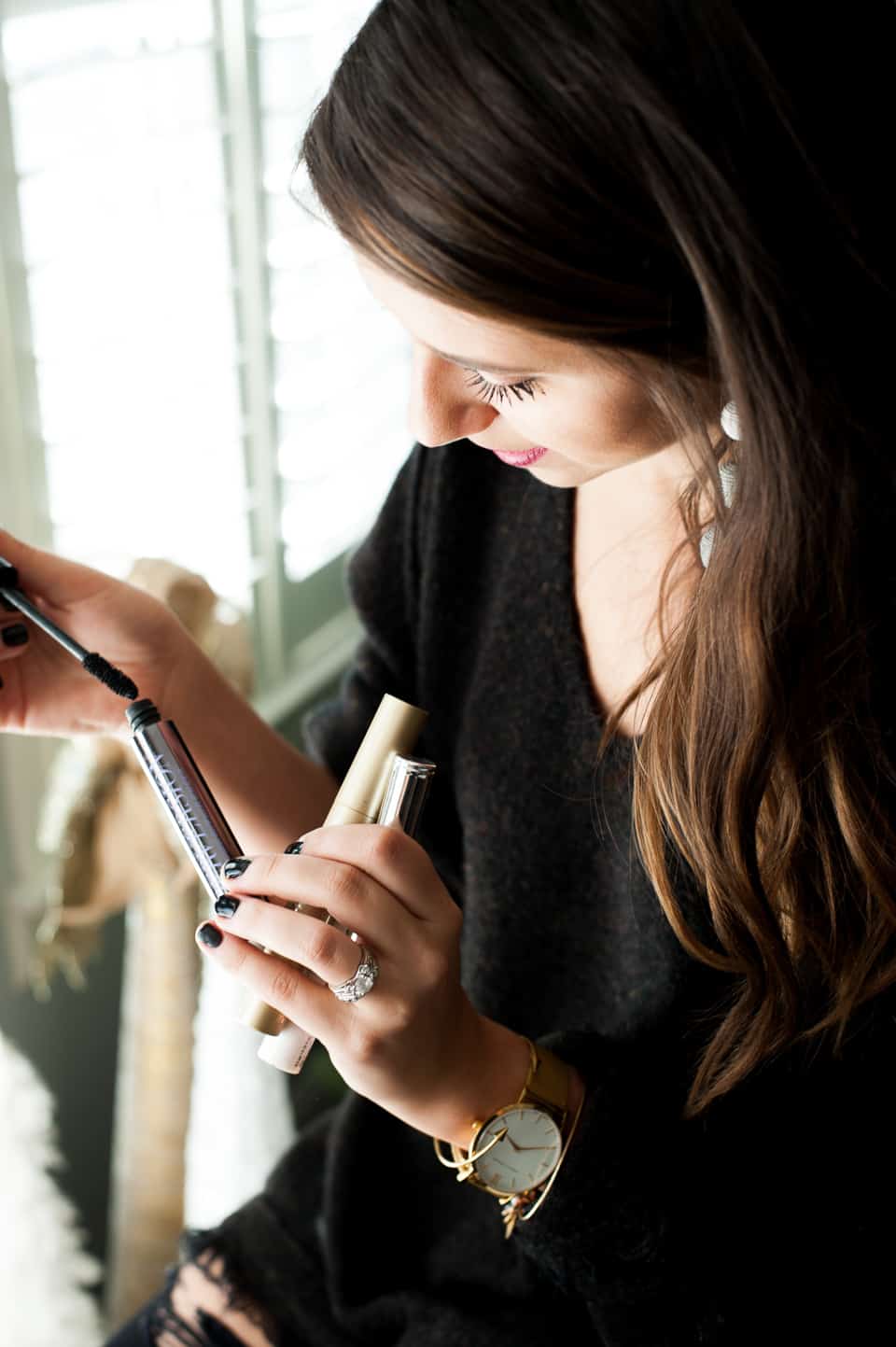 Sweater: Free People (exact sold out) | Denim: Topshop | Shoes: Sam Edelman | Purse: Henri Bendel | Earrings: Bauble Bar
Lips: NARS (Charlotte) | Eye Lash Serum: NeuLash | Lash Primer: Urban Decay | Mascara #1: Stila | Mascara #2: Urban Decay | Mascara #3: Giorgio Armani
Let's lash about it, I mean talk about lashes! Earlier this year I was constantly getting eye lash extensions and I had a love / hate relationship with them. I loved loved loved how they looked, how I was able to wake up and walk out of the house, and how much time it saved me when doing my make up. I also loved that I didn't have to deal with taking off my mascara every night bc honestly that is my least favorite thing to do (but I mean who does enjoy it??) What I didn't like about the extensions were how high maintenance they were – constantly brushing, staying away from steam rooms, and how they would be bothersome at times. I also didn't like how they were damaging my eye lashes. Every time I would take them off to let my natural lashes breath a bit, my lashes looks scary and I would call them "tree stumps". They were so baby and icky. I finally decided I needed invest in my real lashes since I'm going to need these lashes for as long as I live.
I did some major research on serums to help them grow and this serum really has helped the process. I don't use it as consistent as I would like but I think since it's a little pricey, I become very conservative with it. I did justify my purchase with, if I am going to spend money on eye lashes, I can spend that same money on a serum that would strengthen my lashes. I then use this primer to condition and prep my lashes. I always can tell a huge difference when I get lazy and skip this step #dontskipthisstep! I have been rotating mascaras for the past couple of months trying out a ton of mascaras for this post and these three really stood out to me. I always start with this mascara, then this, and for special occasions or if I am feeling a glam moment, I end with this.
Sorry if that was super long winded! I should start a youtube chanel instead of writing a novel but I want to hear from YOU if this is something you would even be interested in. This is actually one of my first beauty posts (highly requested) but I would love to hear what else you are curious about learning about in regards to beauty?!
Thanks for stopping by loves!