Rodeo Houston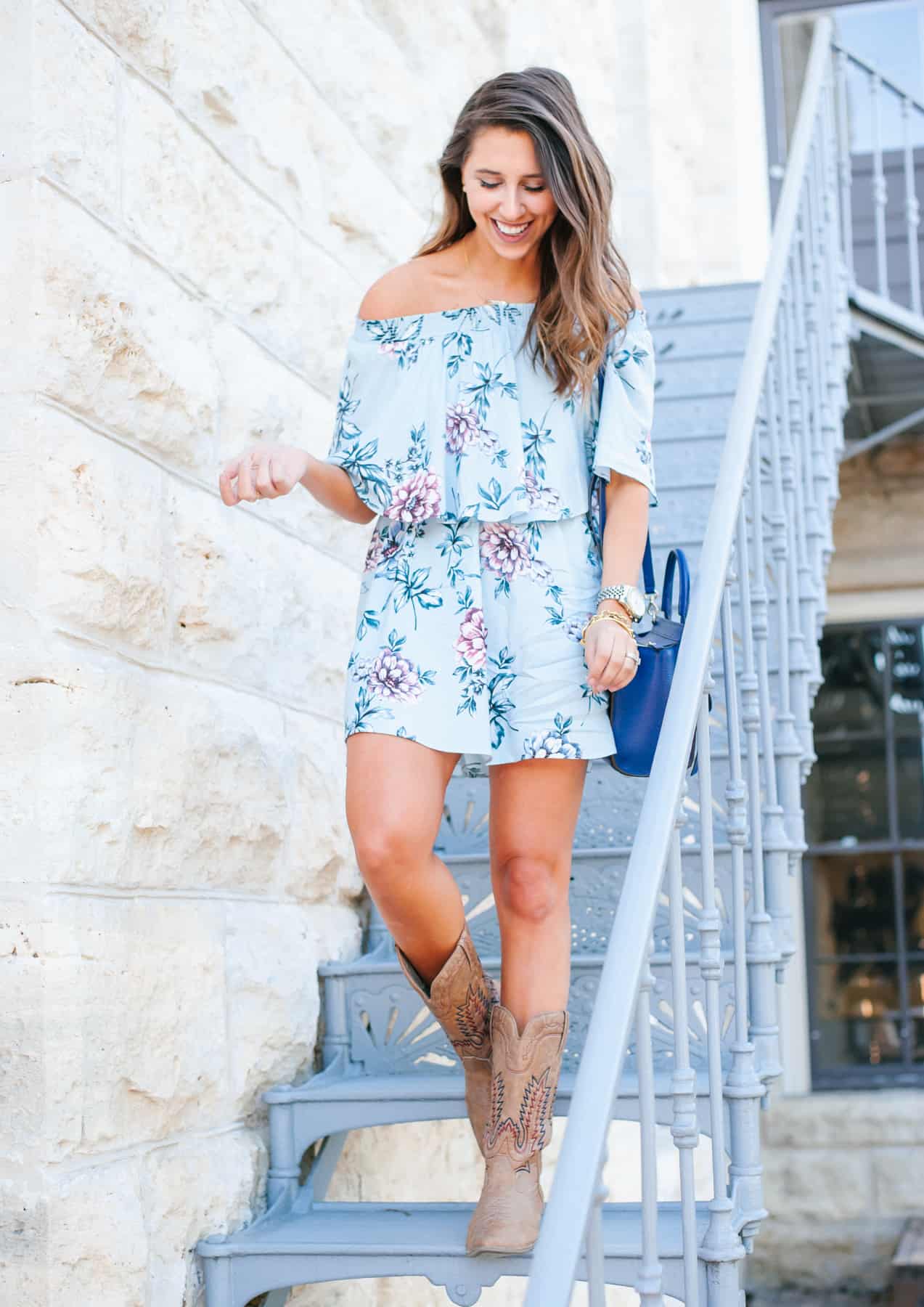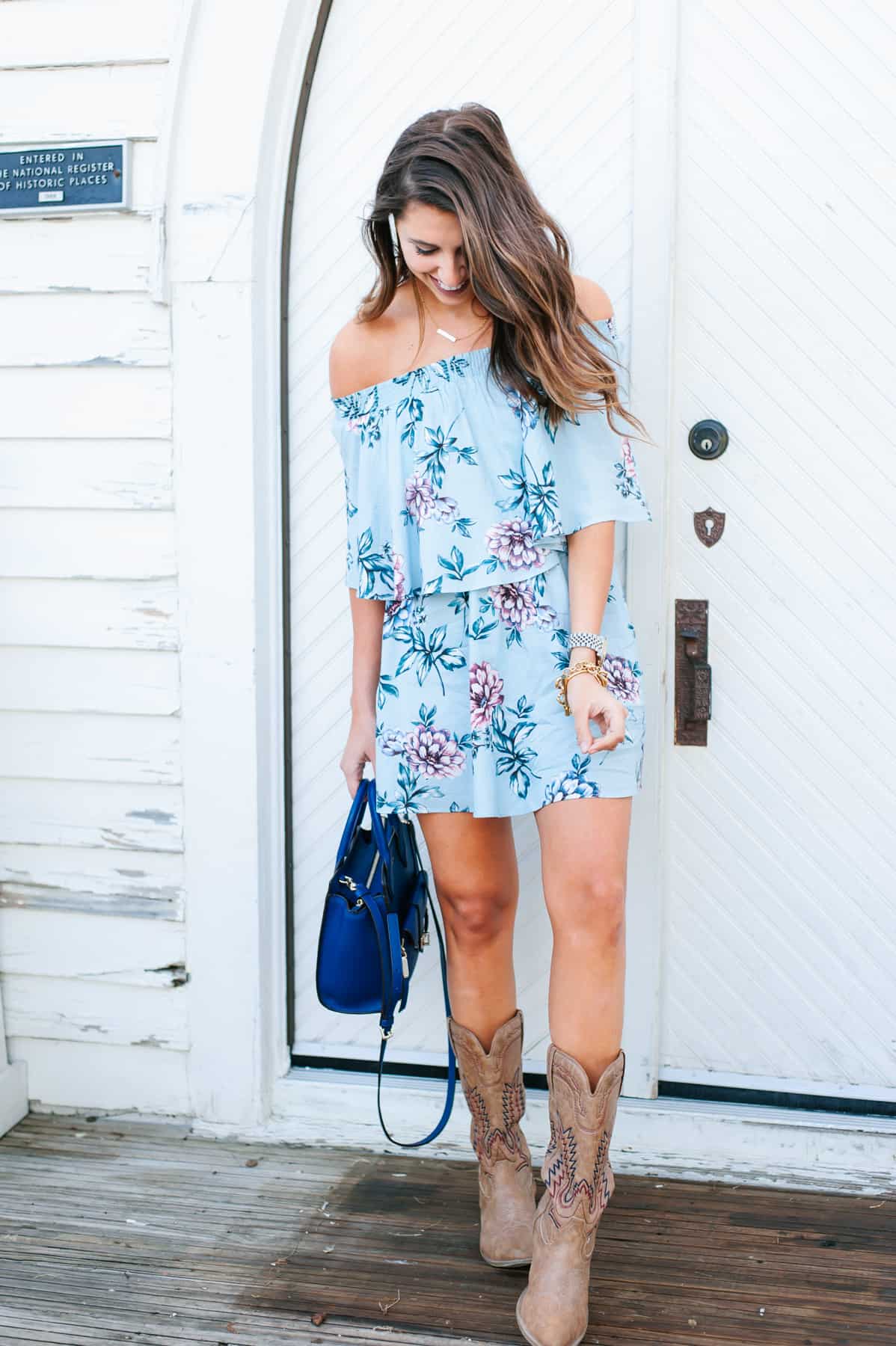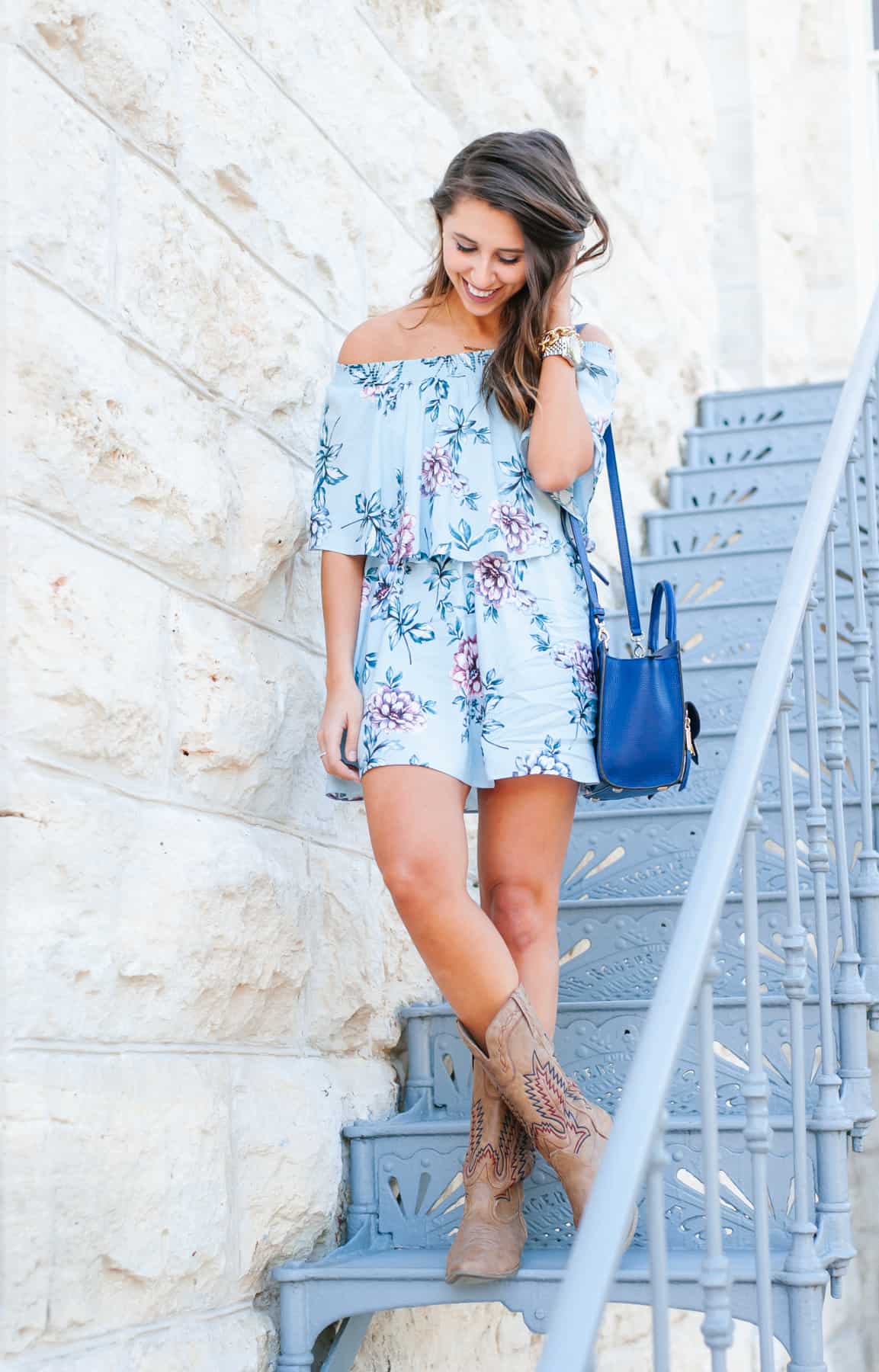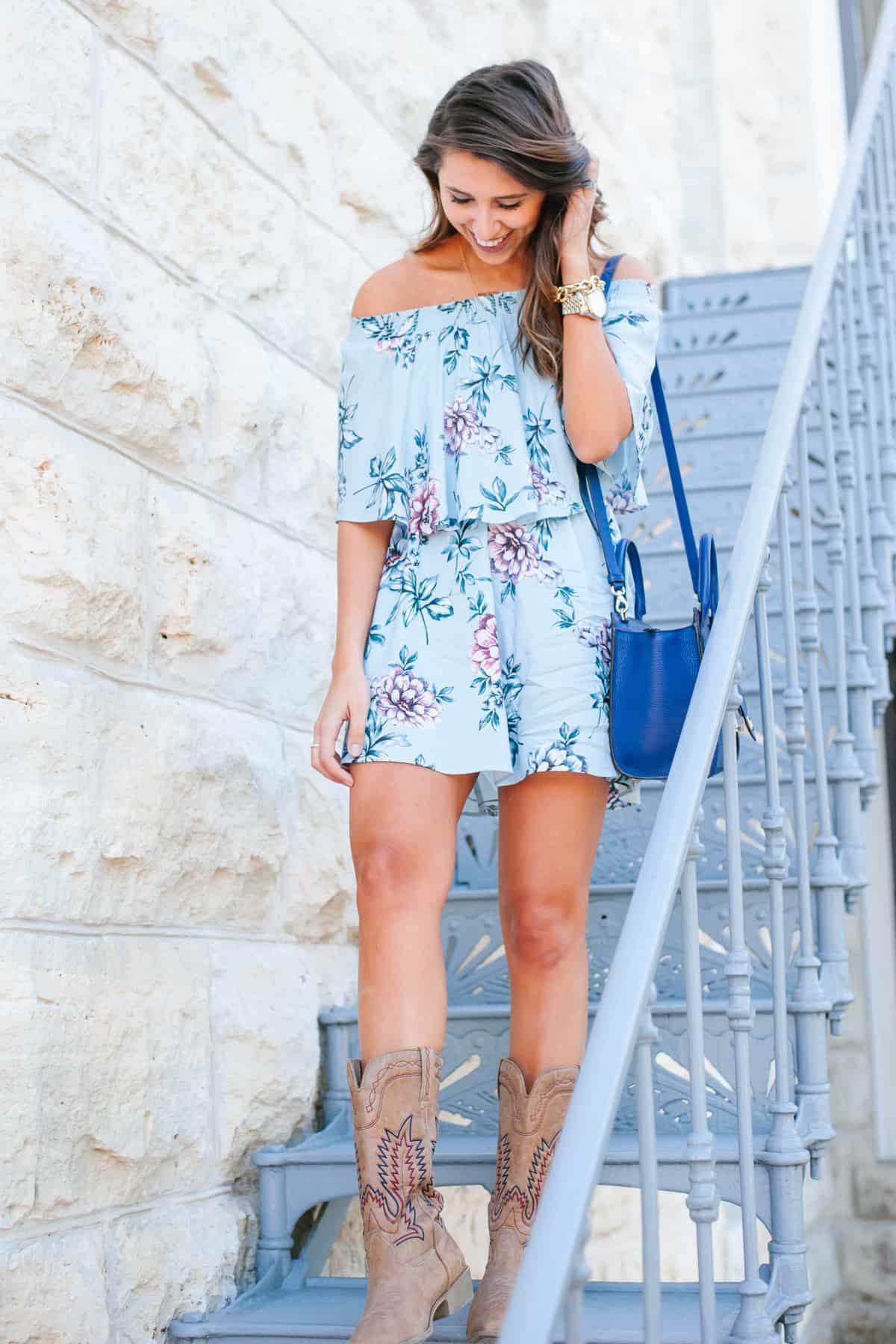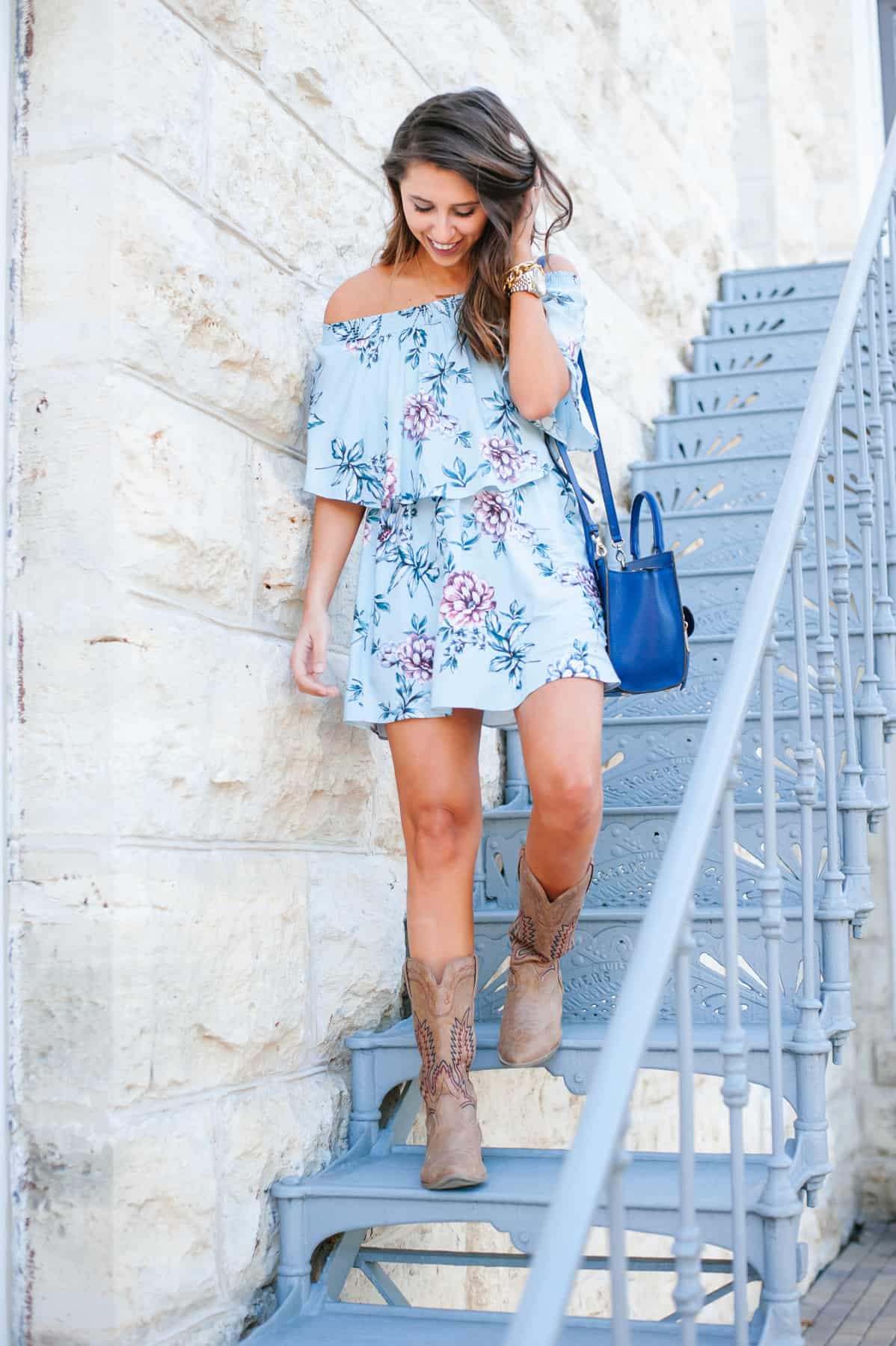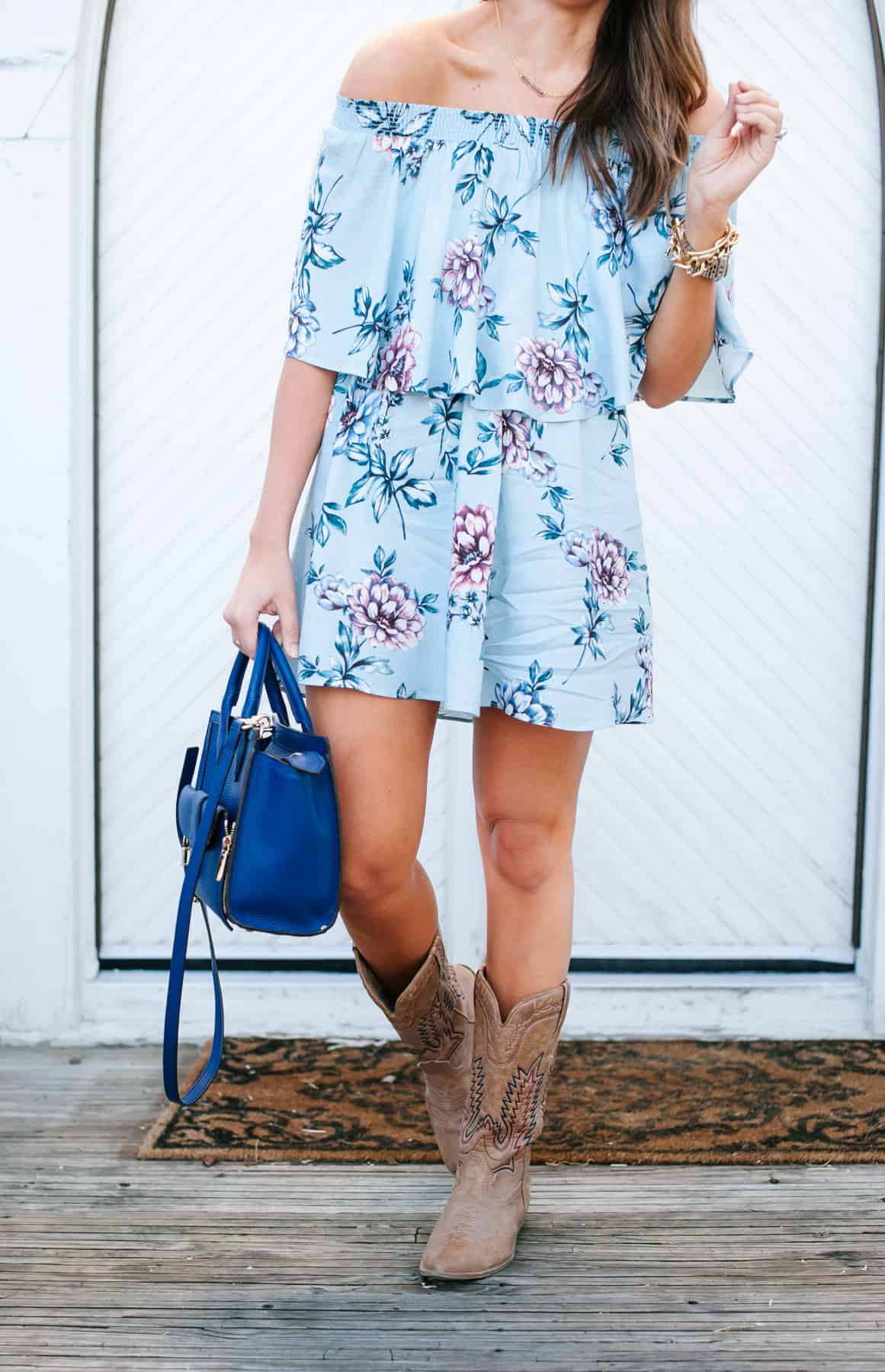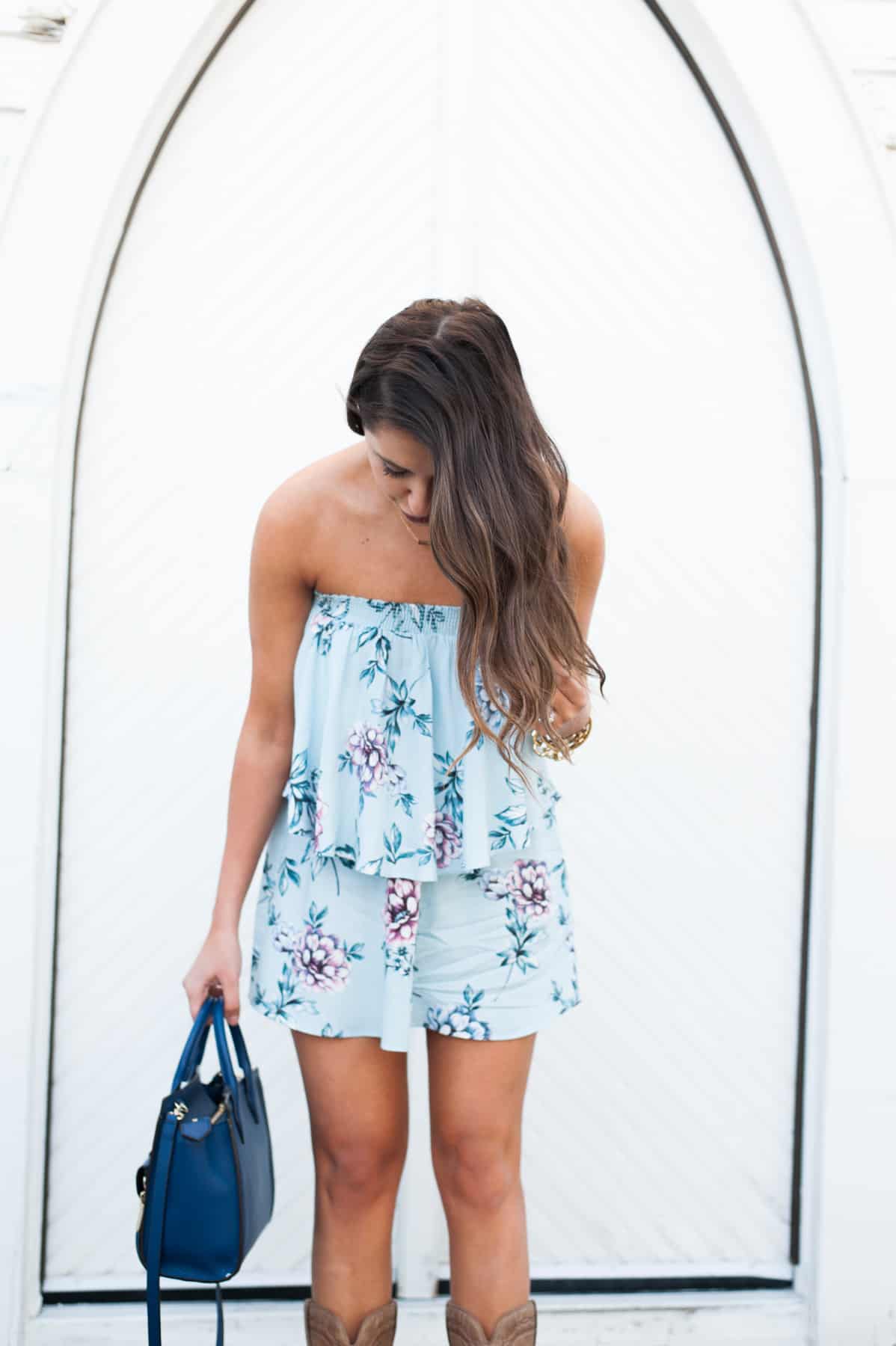 Dress: Show Me Your Mumu or here | Boots: Similar | Purse: Henri Bendel | Necklace: Brit & Co | Lip: Chestnut from Mrs | Watch: Michael Kors
Rodeo Houston is in full swing and I am here to tell you, YOU MUST GO! If you find yourself in Houston anytime from 3/7 – 3/26, get yourself a ticket to the concert (which includes the festival part) or just make a night on the carnival like grounds. It's a culture in Texas that you don't want to miss out on the experience. Lots of livestock, bbq, carnival games, fried desserts (fried Oreos are #YUMM), bull riding, baby pigs being born, and country singers. It truly is one of my favorite time of year that Houston has to offer.  We went opening night to see Aaron Watson who is the definition of Texas country!
I picked up
this
adorable dress from Planet Blue in Houston and you definitely can find it online 
here
! I love how you can wear the sleeves two ways, tube top version or off the shoulder. These boots are actually very dear and near to my heart. My dad and I were shopping, only a few months before he passed away, and he bought me these boots from a local boutique. They aren't any special leather, a high end brand, heck I think they were under $50, but the sentimental memory I have behind these boots mean so much to me. I just love when I put on a piece of clothing and have a memory come to life.  Does anyone else have a special piece like this with a  special story?