Raving about Ruffles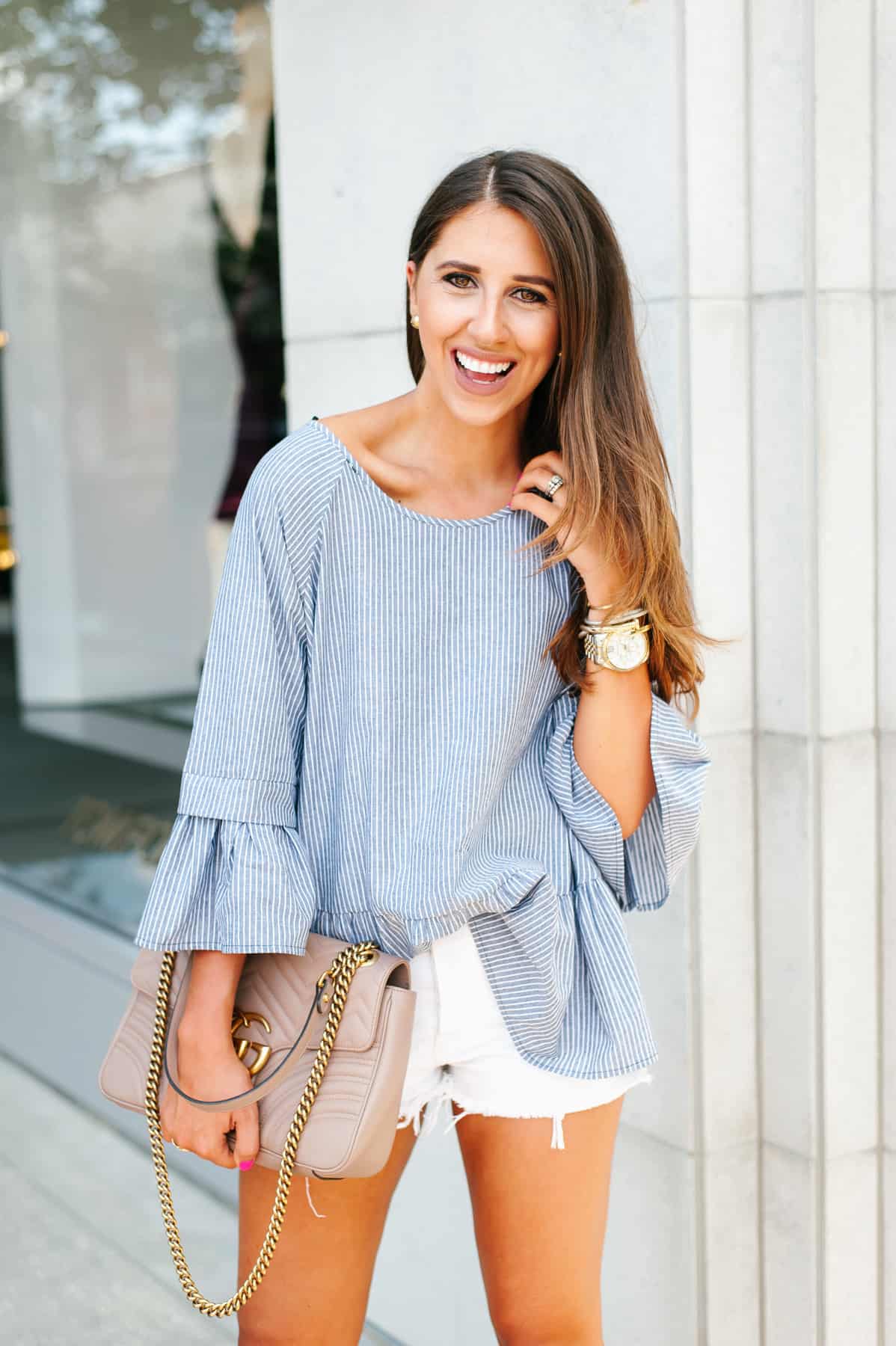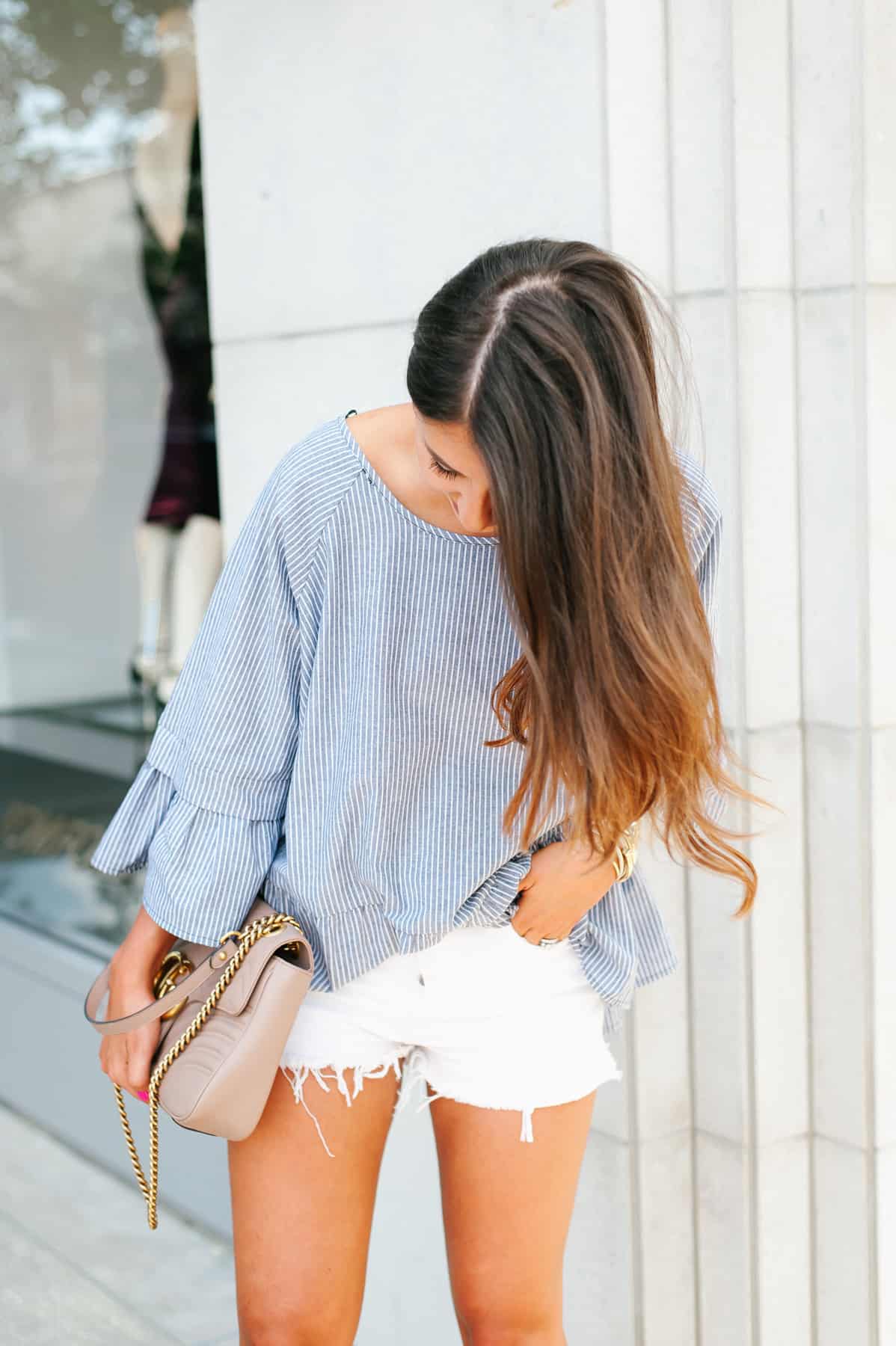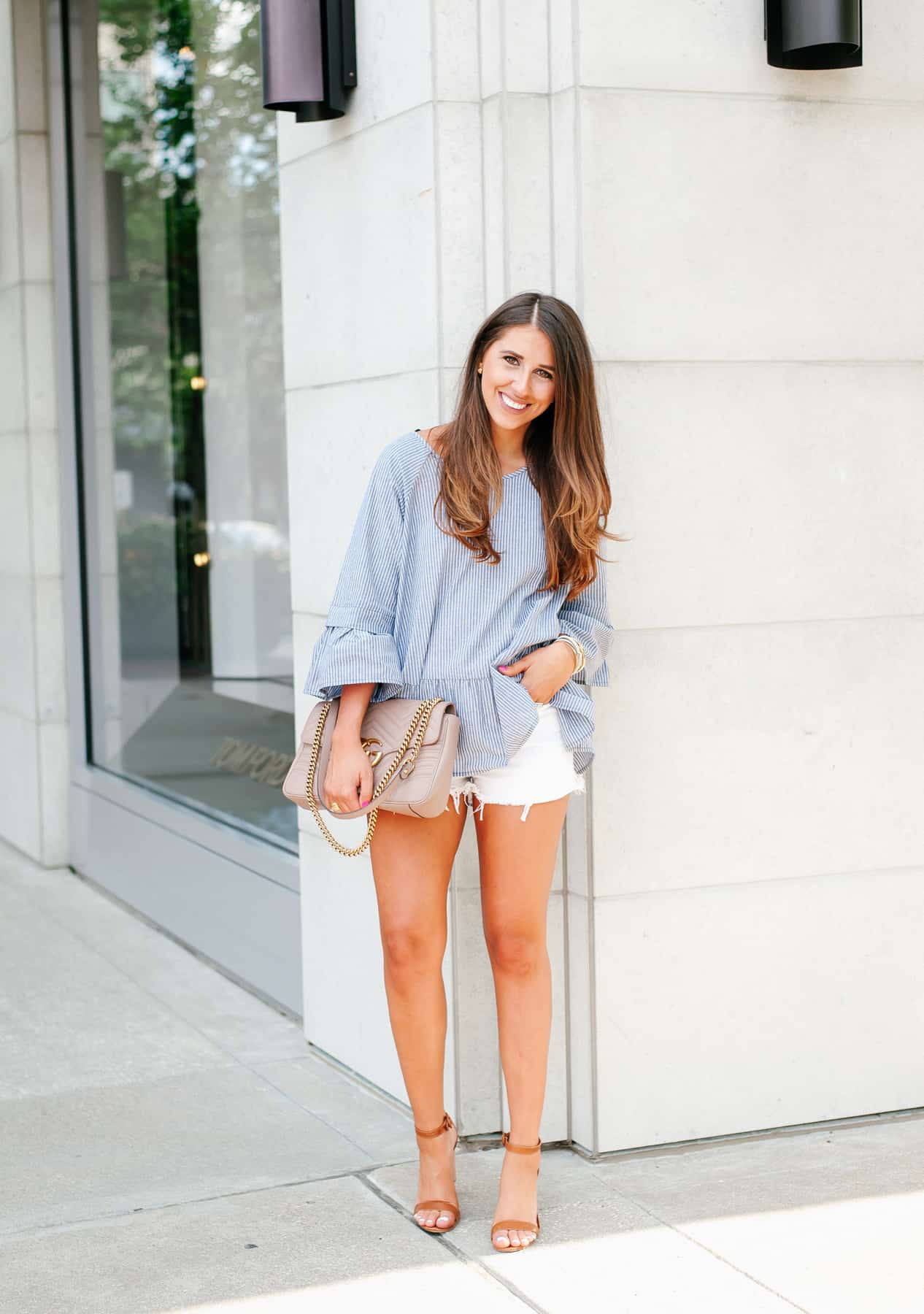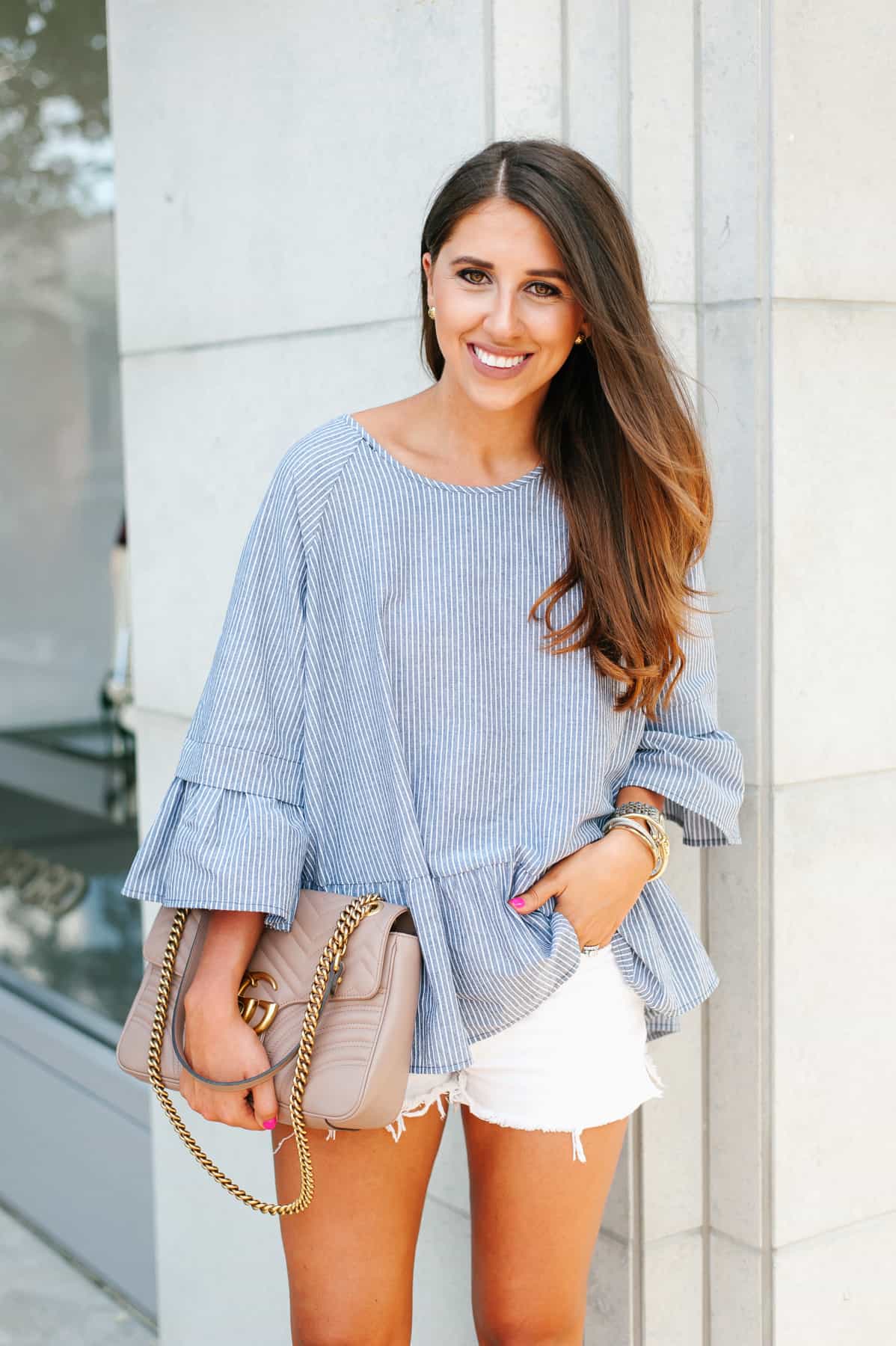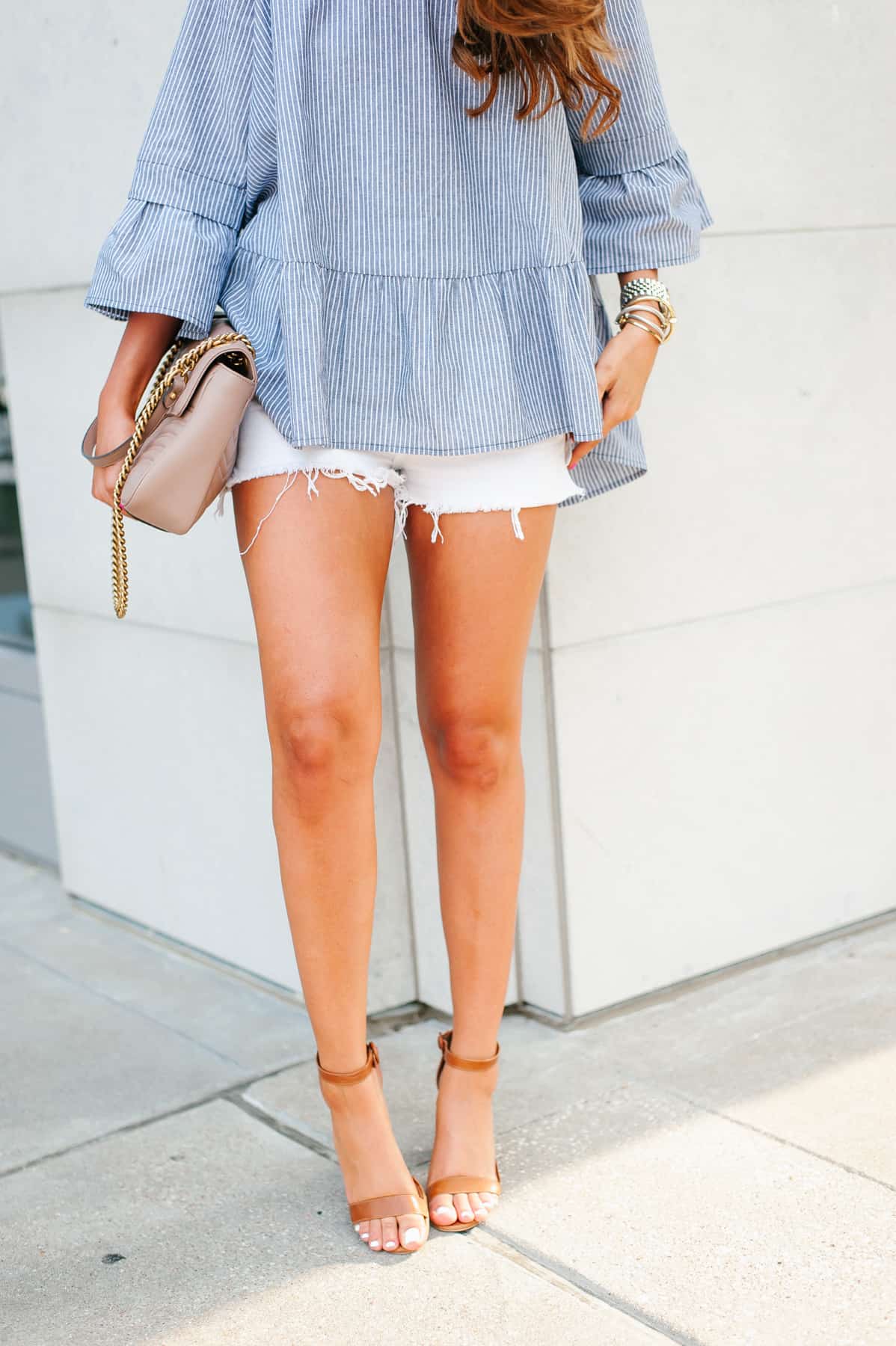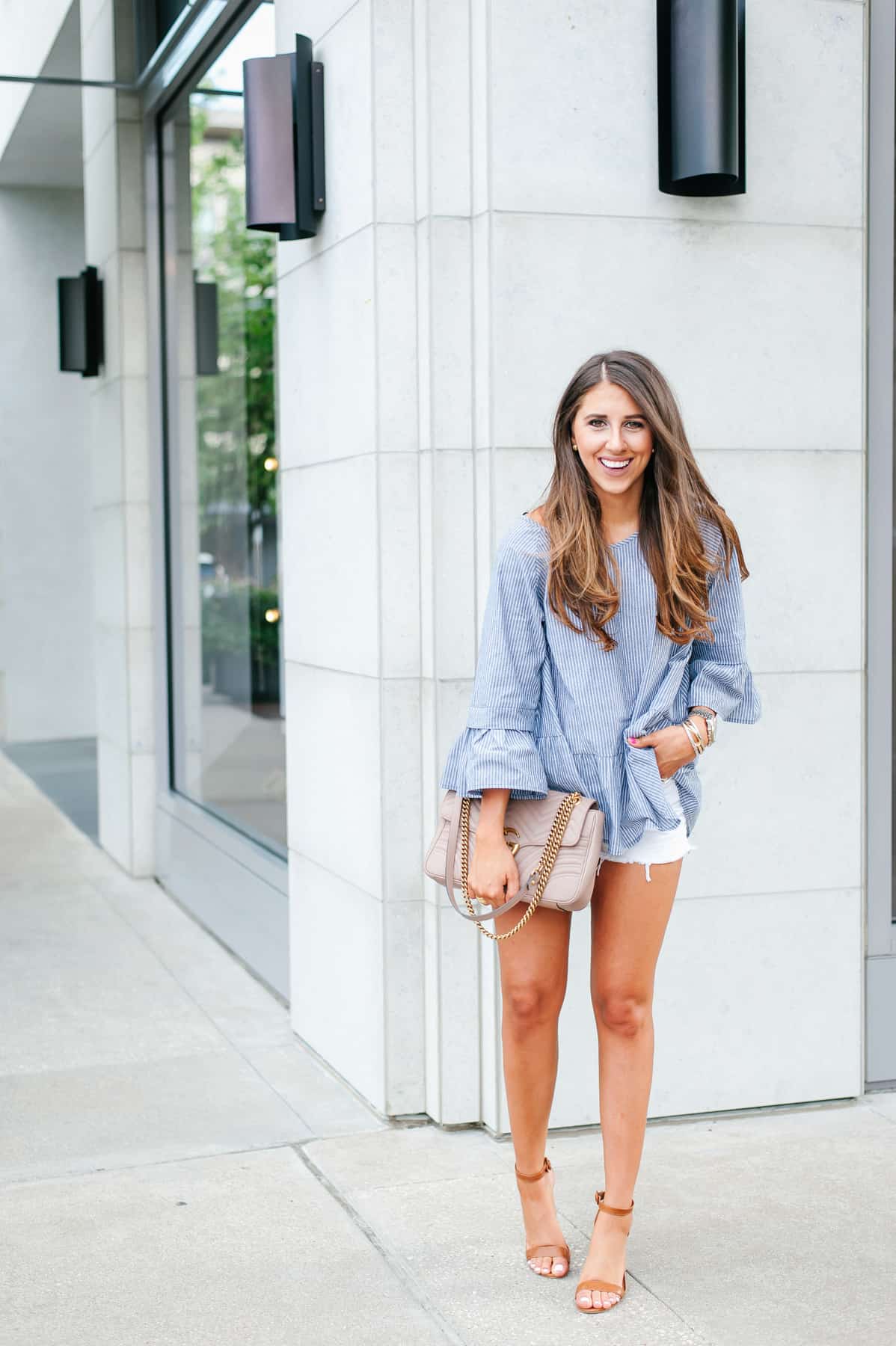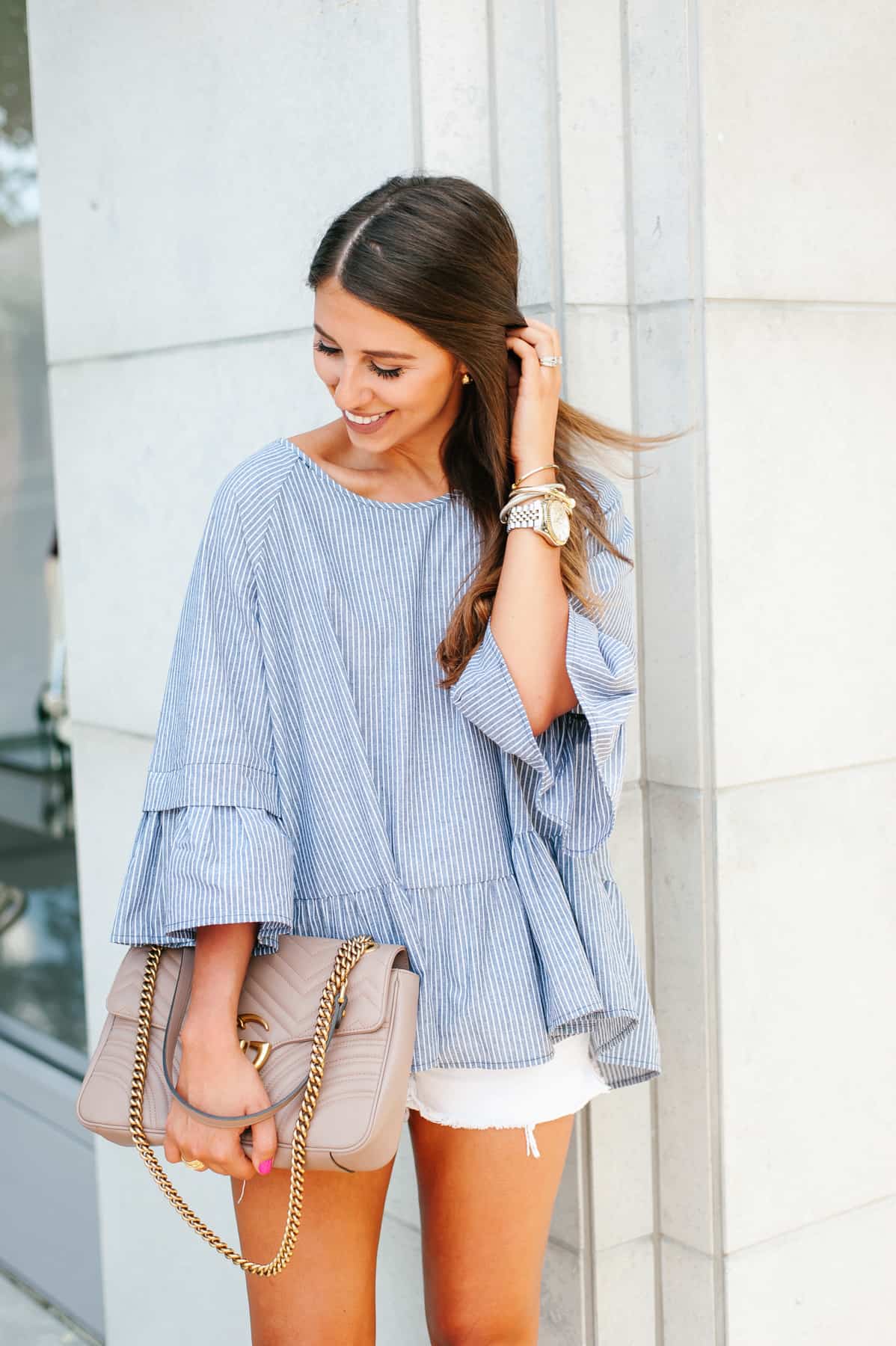 Top: Pleione | Shorts: STS Blue | Heels: Steve Madden | Watch: Michael Kors | Bracelet: David Yurman | Bracelet: David Yurman
Introducing my summer go to, this adorable ruffle top. This top has been my absolute favorite favorite and I have grabbed it like 3 times this week! I wore it the first night in Charleston (see my guide here) and I was so thankful I did since the restaurant was SO cold. A long sleeve light weight top is the way to my heart in the summer. I can't stand being cold and for good reasons, every restaurant blasts their ac. The light weight material makes this top airy and perfect with some of my favorite white denim shorts. I also love that it hides my food baby for those nights where I know the food is going to be good! This top also comes in 4 other colors and is for a steal of a price.
These shoes also just dropped down to 50% off and I am in shock / jealous of you who are going to get it for a steal! They are so comfortable to walk in (hallelujah for block heels) and if you saw on my instastory yesterday, I have a problem with brown / tan shoes. They just match with everything and they are perfect for this time of year! I am thinking of snagging the black leather from Nordstrom. I am loving Nordstrom lately with all my travels, shopping online and sending it to my door has been a life savior!
I arrived to Mexico yesterday for a little girls getaway with some blogger girls and I am so excited to share this pretty place with you all. Our wedding planner recommended this place years ago so Ted is a little salty (sorry babe) but I promise I will bring him back one day! Happy Friday boos!