Crushing On Cardigans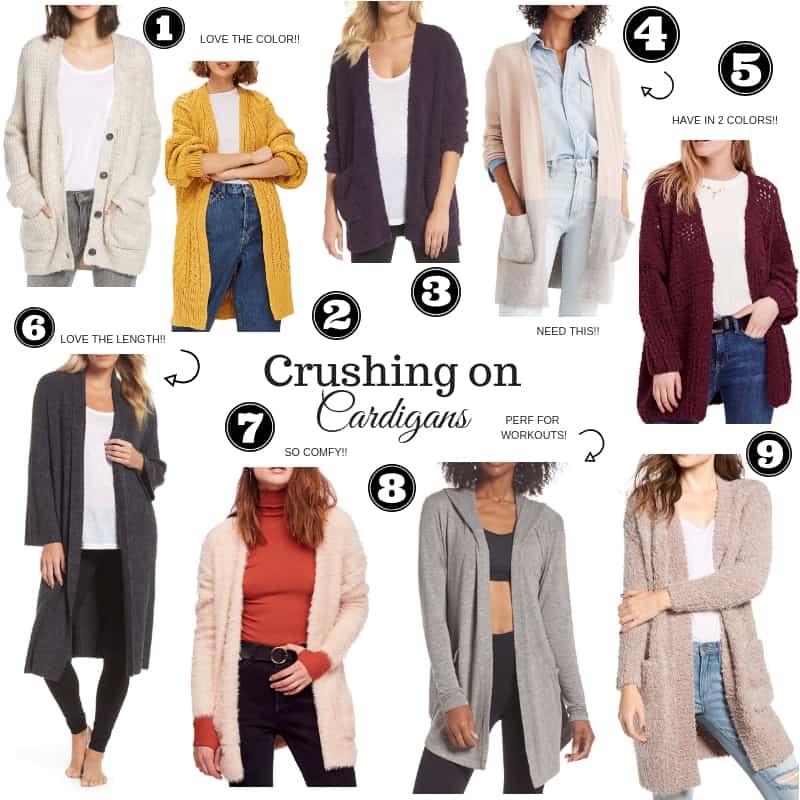 Crushing On Cardigans
1 Bp: I am loving the waffle stitch and buttons on this one!
2. Topshop: The slouchy sleeves are everything on this cardigan! Also, the color and braided detail make it a definite fav!!
3. Barefoot Dreams: I just got this one a couple weeks ago and have been wearing it non stop! It seriously is just like a blanket you can wear around all the time!!
4. Madewell: Love so many of Madewell's cardigans and find myself constantly stocking up! This one is so cute with the two-tone light colors and pockets!
5. Free People: I have shared this chunky monkey with you guys so much because I love!! I have in two of the three colors and need to pick up the black soon!
6. Barefoot Dreams: The length of this cardigan is so perfect! It looks lightweight and I definitely have my eye on it next!
7. Free People: Just ordered this and can't wait for it to come in! The faux fur makes it such a statement piece!
8. Zella: This would be so great for workouts! Easy to throw on going to or from the gym!
9. Lira: Love the texture and color! And its under $65!!