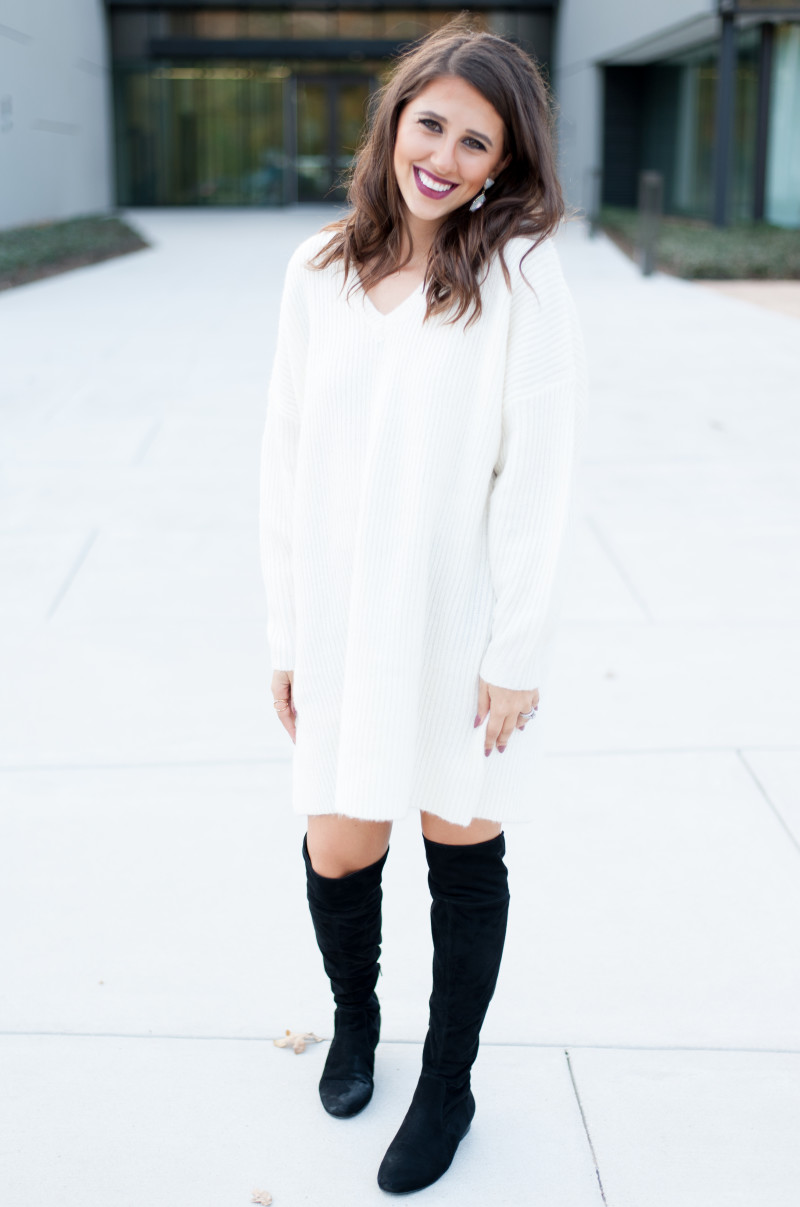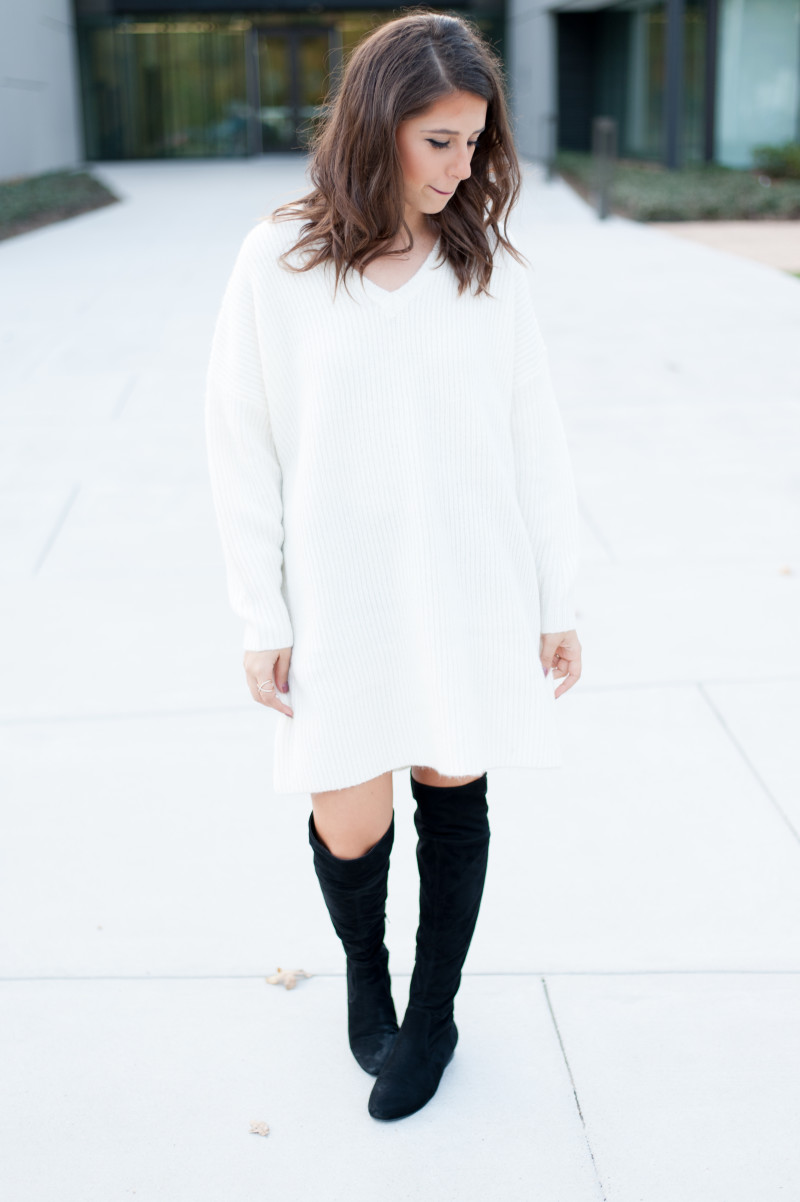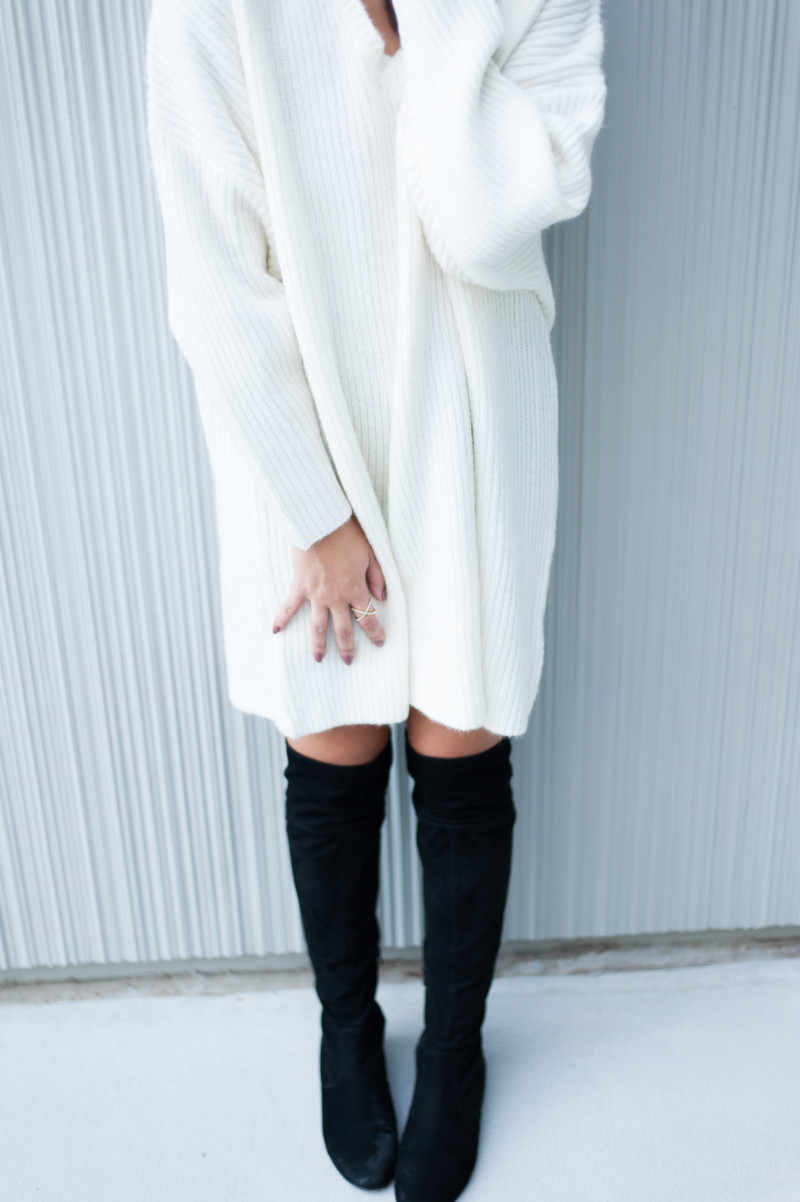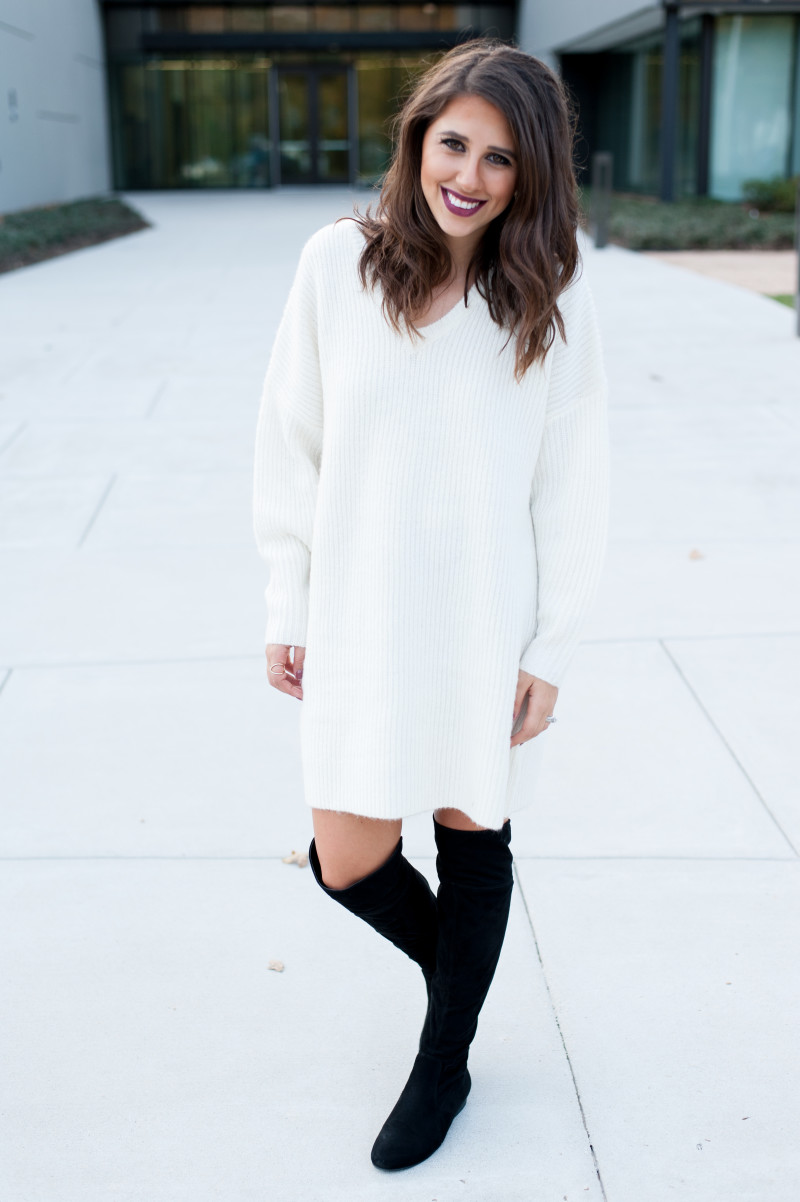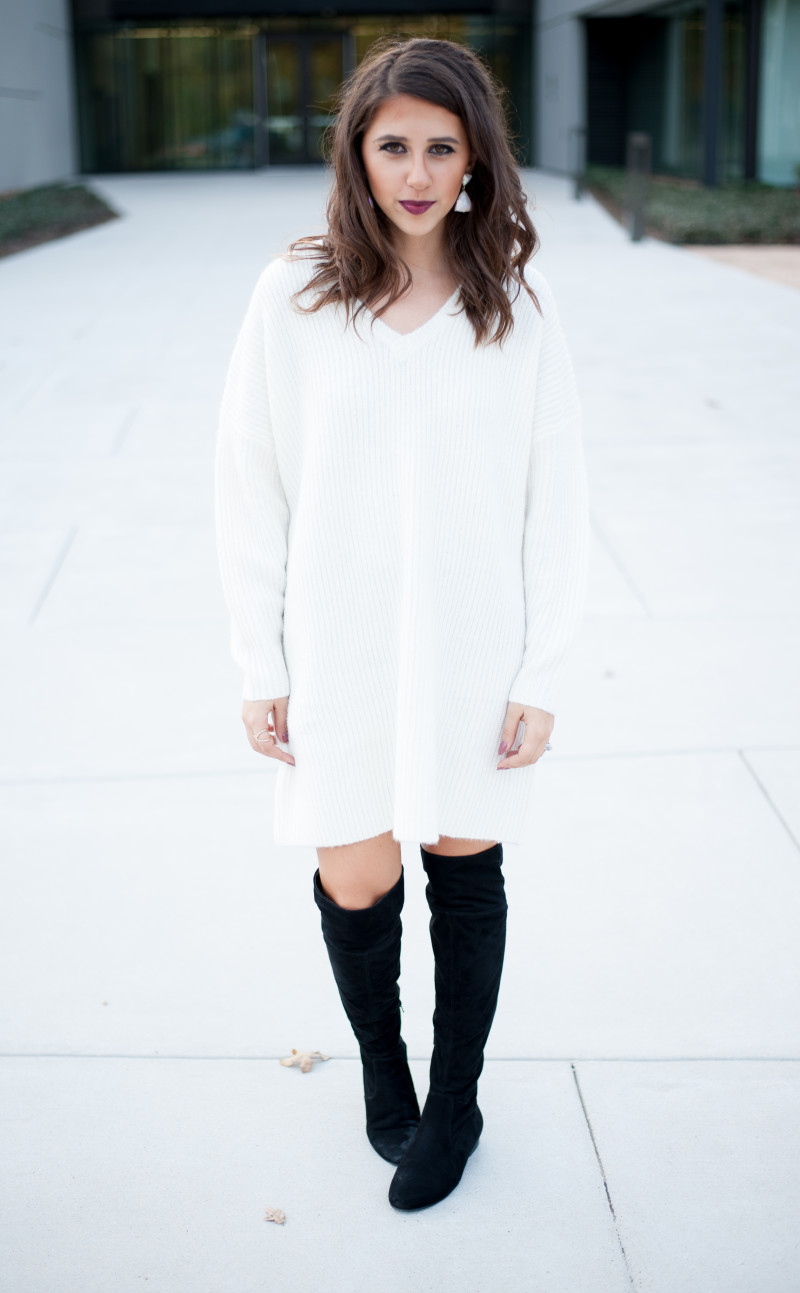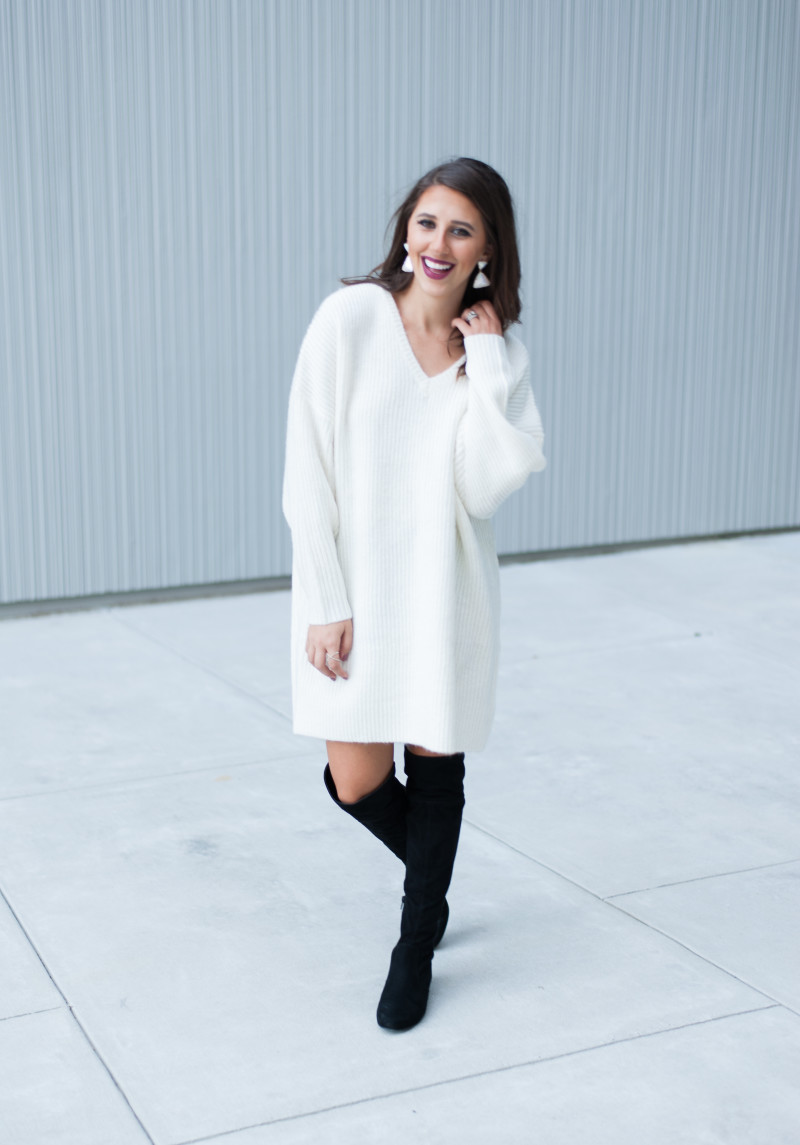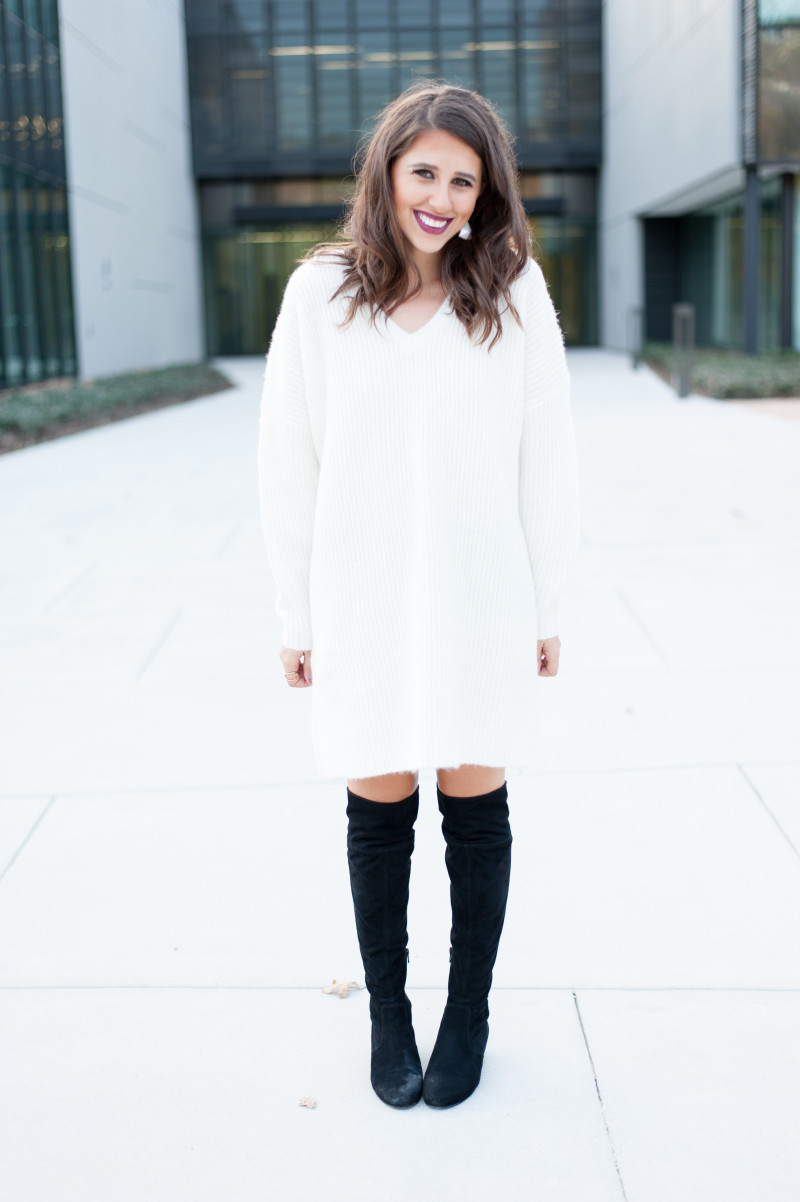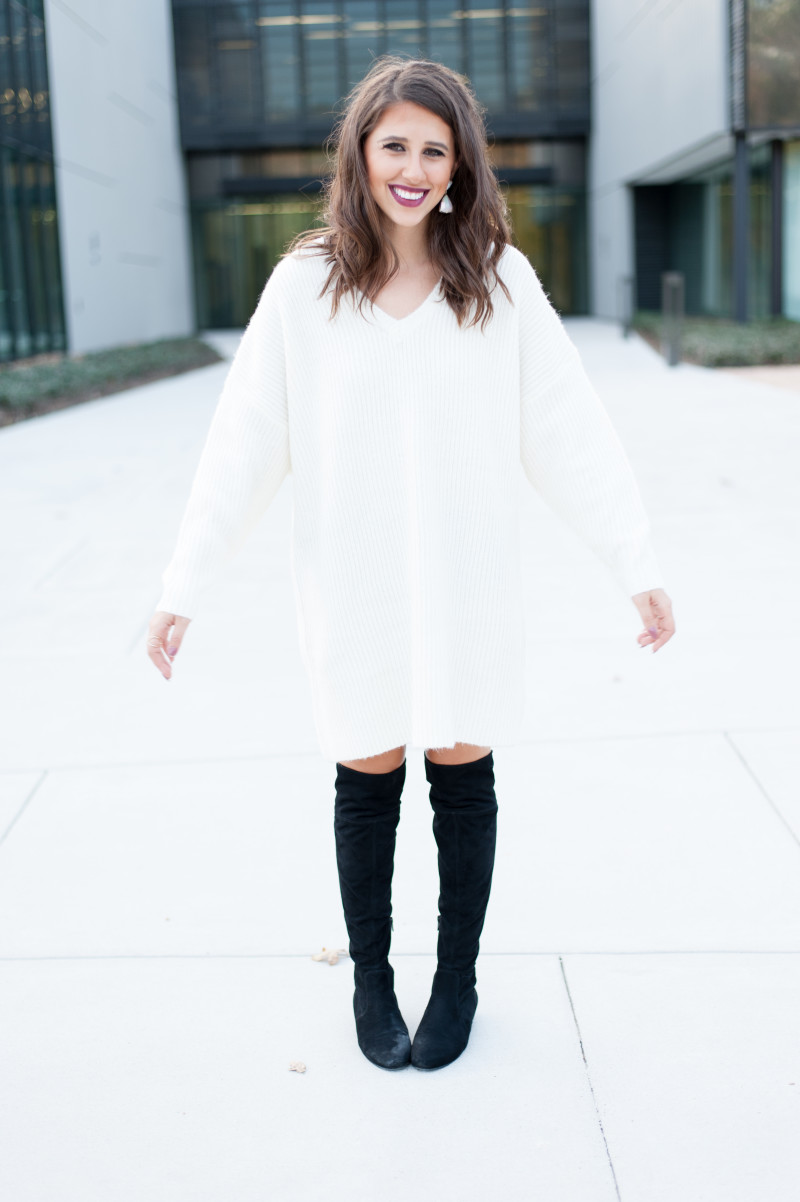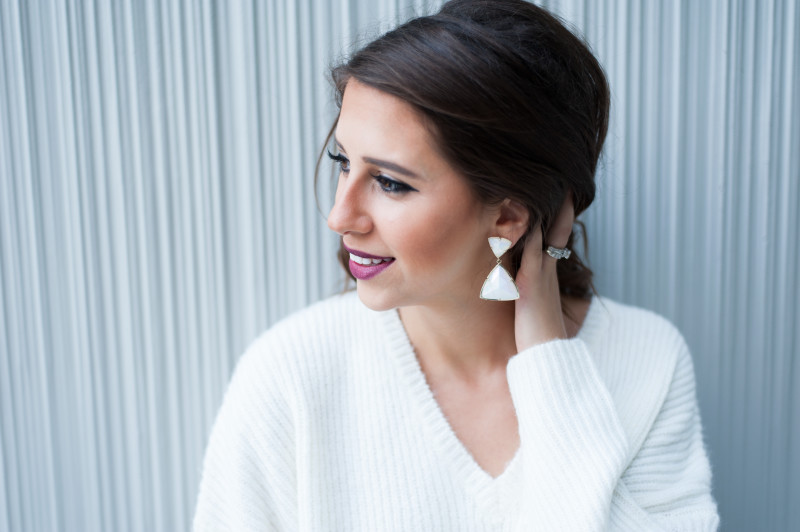 Sweater Dress: Glamorous V Neck | Boots: Ivanka Trump  (sale)| Earrings: Kendra Scott (sale) | Lipstick: NARS

Who doesn't love a sweater that's a dress? Especially when this sweater dress has a darling deep v neck line to give it a girly touch. I am loving that it comes in white for a winter light look or in navy. You probably all know by now I am all about comfy and this dress has comfy written all over it (with a side of chic of course). I mean how darling?? I could probably live in this dress if I could, but then again, what would be the fun in living in one outfit everyday? That is like wearing a uniform that I am not about. Anyways, these Ivanka Trump boots are what I have been living in this season and they are on sale for around $100. You can't beat that price for that style! You also can't forget this NARS lipstick color that I can't live without.
Thanks buttercups for stopping by & happy Friday! We have a progressive dinner tonight that we have been planning for our church and we are so excited! Progressive dinner is a dinner where each house has a separate course prepared (appetizers, main meal, and dessert). Then Saturday Ted and I are finally getting on a plane somewhere! It has been a while and I have been so antsy about our trip. We are going to Boston for the first time! We originally planned Boston since we have never been and we like to plan a trip where there is snow but it looks like there won't be snow, so that was a fail 🙂 lol. Anyways if you have any Boston recommendations, I would love to hear them!