Top: WAYF | Shoes: Steve Madden | Pants: J Brand |

 Romper: Everly | Shoes: Marc Fisher | Earrings: Bauble Bar | Watch: Michael Kors | Bracelet: David Yurman | Bracelet: David Yurman  | Bag: Baggu (similar)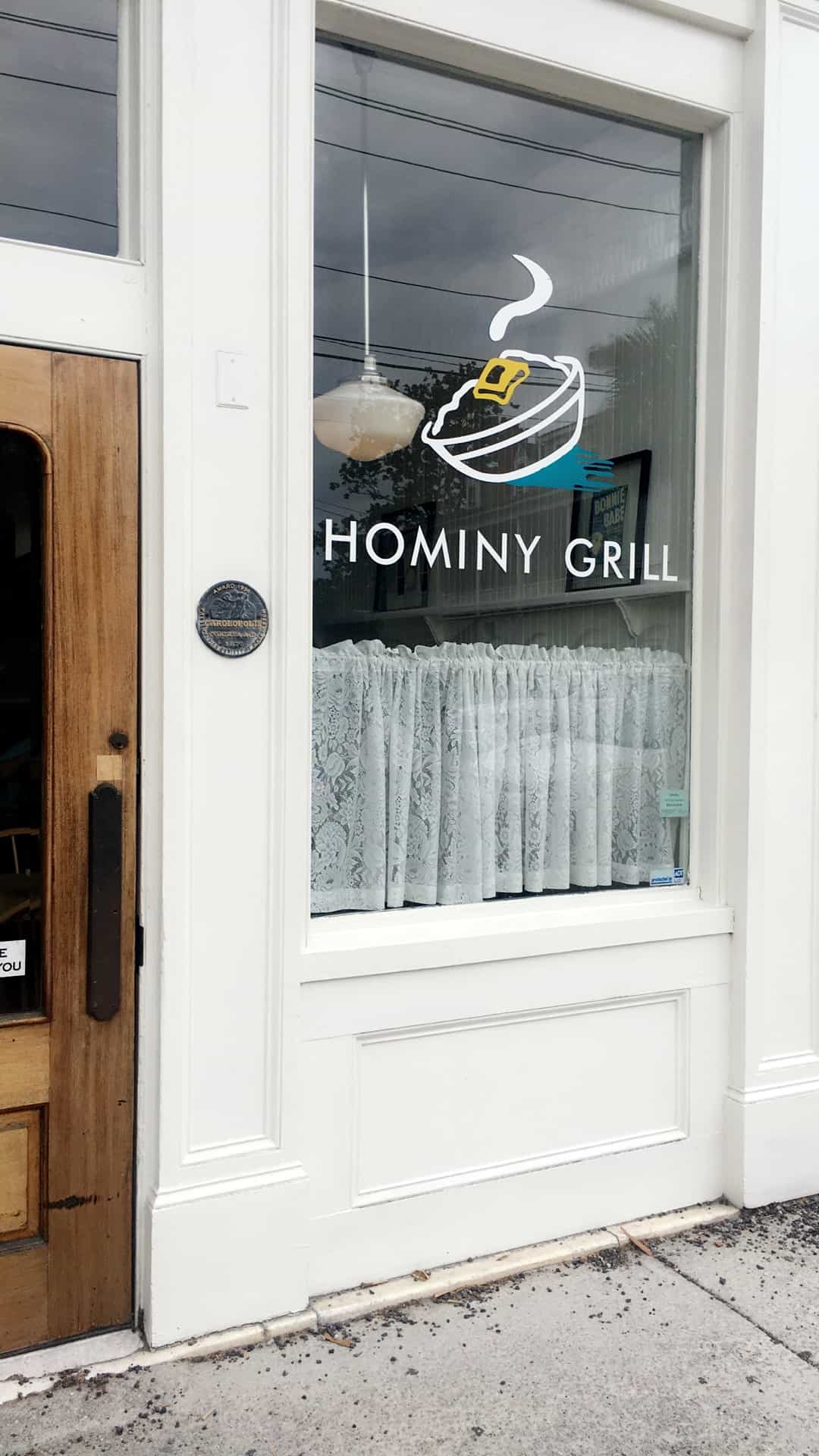 Top: Pleione | Shorts: Kendall & Kylie | Shoes: Steve Madden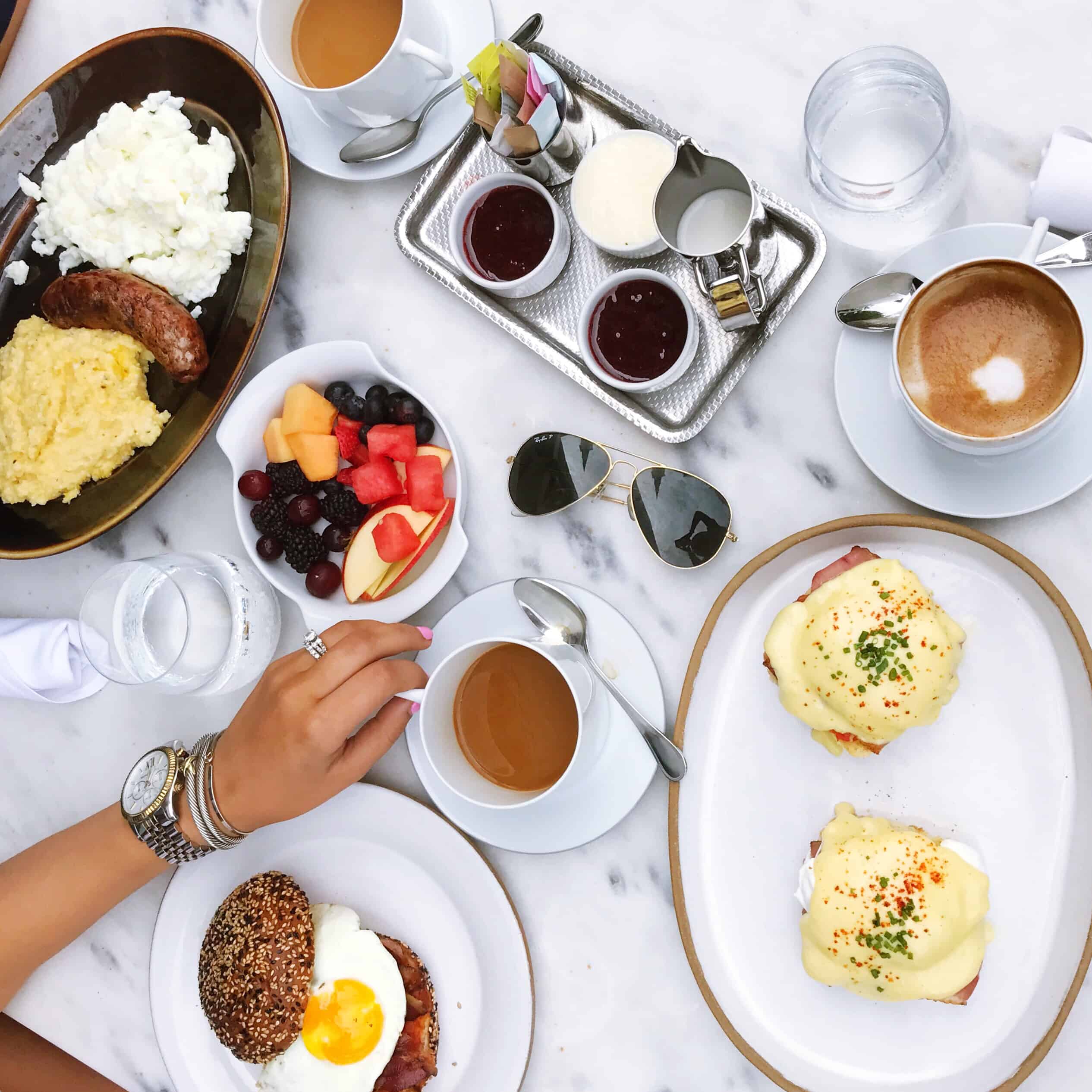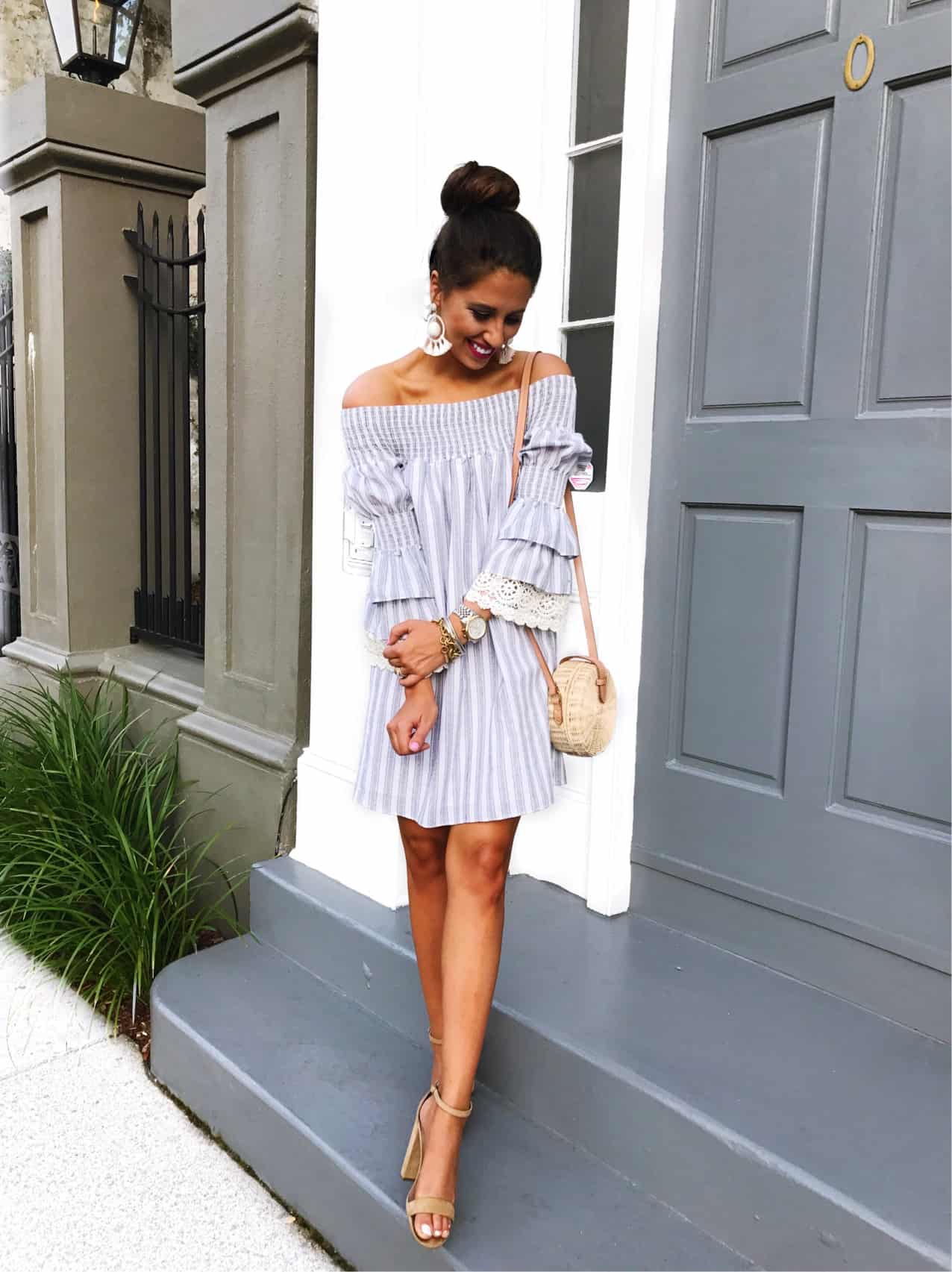 Dress: Voom | Shoes: Steve Madden | Bag: Jcrew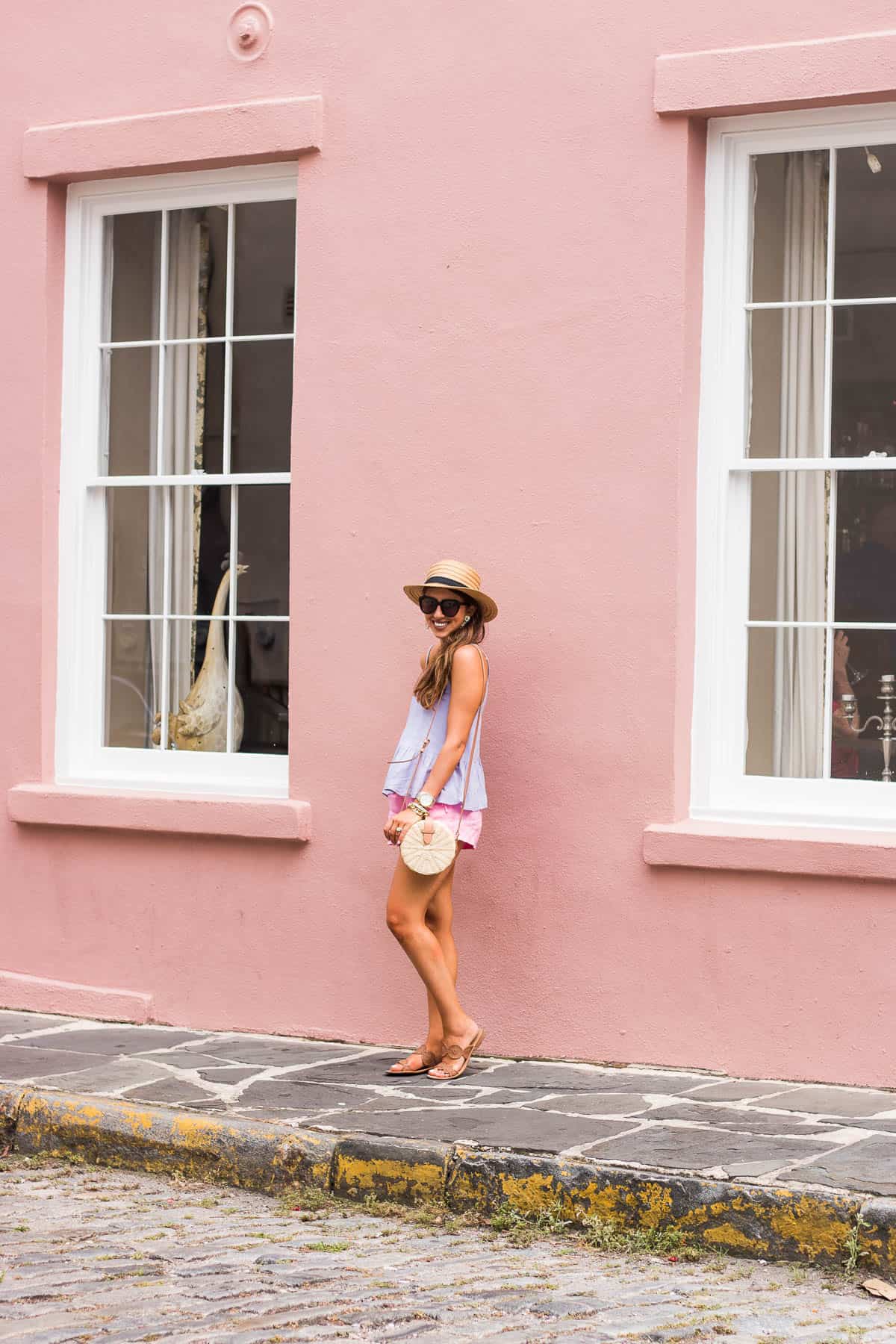 Top: Topshop | Shorts: Jcrew | Shoes: Jack Rogers
Charleston literally did not disappoint! I feel like it has been the hot spot to go over the years and I had to go see for myself. Everything from pink doors to oyster bars, it was Southern perfection. I was so excited to go on this trip with my blogger girls Life to Lauren & Kailey from Double Shot of Sass. We literally ate & drank our way through Charleston but what else is there to do in the South?! I definitely want to go back and take the hubs. We only had 2 nights so will want to do the plantation tours next time we are back! Would love to hear your favorites when in Charleston below!
The Dewberry Hotel: I can't say enough good things about this hotel. We debated staying at The Restoration, Zero George, Hotel Vendue, etc but we are so glad we decided to go with Dewberry! The staff was amazing, always so helpful and kind, and the rooms were to die for. Full of white marble, gold mirrors, chandeliers, a floor to celling drapes. We also were obsessed with the location. It was walking distance to King Street and just around the corner from everything. There was a Walgreens a block away they we stopped at and they currently are building a rooftop bar! We also had one our favorite brunch spots here!
The Park Cafe: Went for Happy Hour && ordered a cheese board. It was a good first stop but kinda in a strange area. Also got Avocado toast which was yummy!
The Darling Oyster Bar: Got one of each oyster and loved how the waiter was very informative and explained the oysters.  Brussels were also so good! Just the cutest environment and a must! Every Uber driver recommended it. Be sure to make reservations!
Brunch at Hominy Grill: everyone loved the grits & pancakes
Stopped into goat sheep cow but didn't have a place to sit and eat so walked to Hotel at Vendue for drinks on the rooftop. The view was meh but a good artichoke crab dip. Ask for cucumbers with it!
Had drinks at Zero George before dinner and it was THE CUTEST little place. Perfect wrap around porch seating.
Went to dinner at La Farfalle and by far our favorite meal. Had the duck confit pasta and SO GOOD. I can't wait to go back just for the pasta.
Rooftop bar at the market pavilion. Such a stunning view even if it was at night. I bet the view during the day is even better!
Had breakfast at The Dewberry hotels restaurant. Probably the best brunch. White marble tables outside and had the breakfast sand which which was yum Yum
We didn't get a chance to go to The Ordinary for happy hour oysters but was recommended!
Peninsula Grill was recommended by our Uber driver for some coconut cake & champagne to end the night. We got here one night after it closed and was SO bummed! I want to go back just for this!

Woke up and shot on rainbow row
Looked around the neighborhoods. Walked to Battery, was meh
Walked around kings street and shopped. Loved The Skinny Dip, Candle Fish!
Biked to do some last minute shopping before headed to the airport
On one street, there is a market where tons of booths are set up!