Random Trip Necessities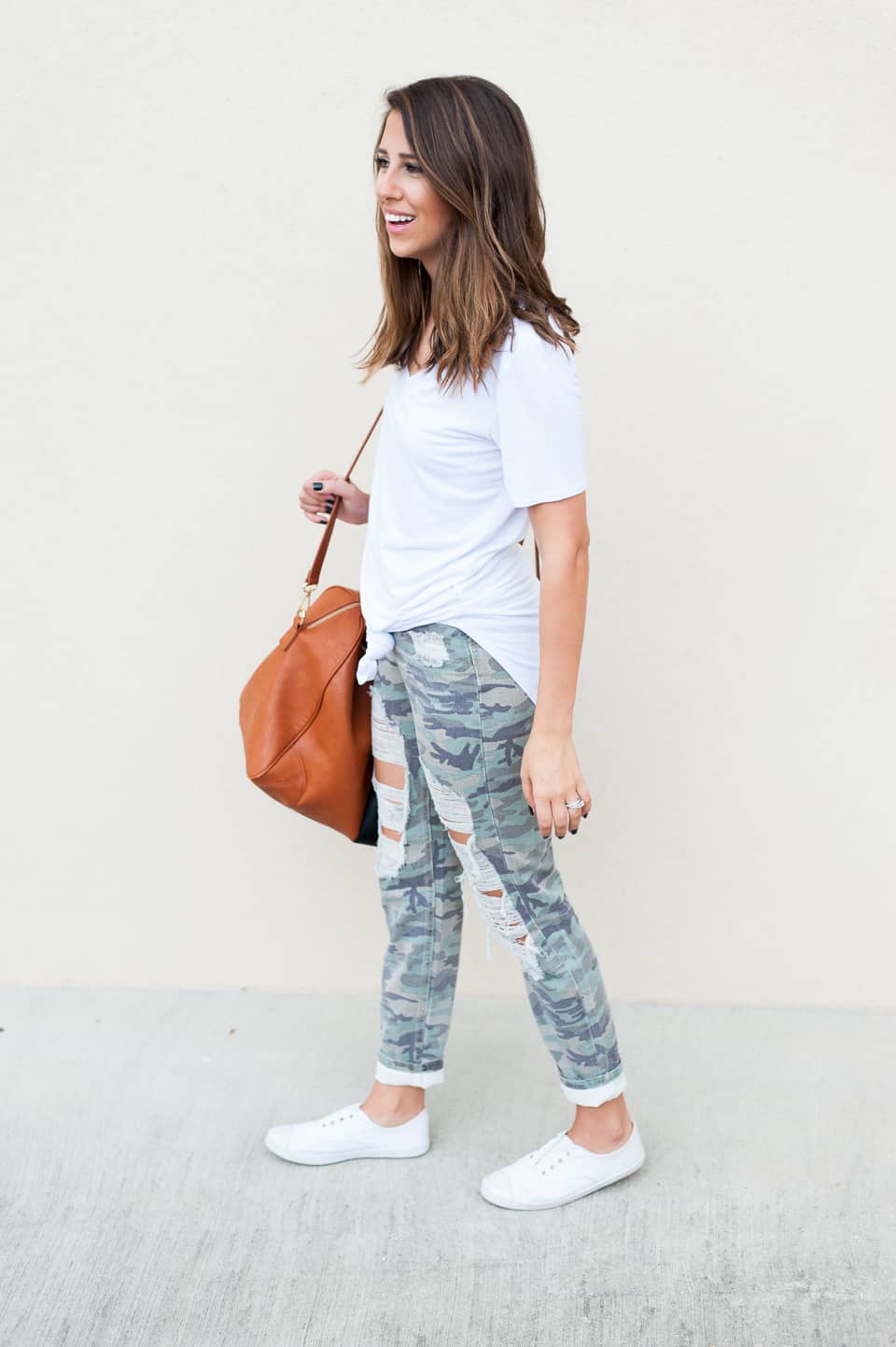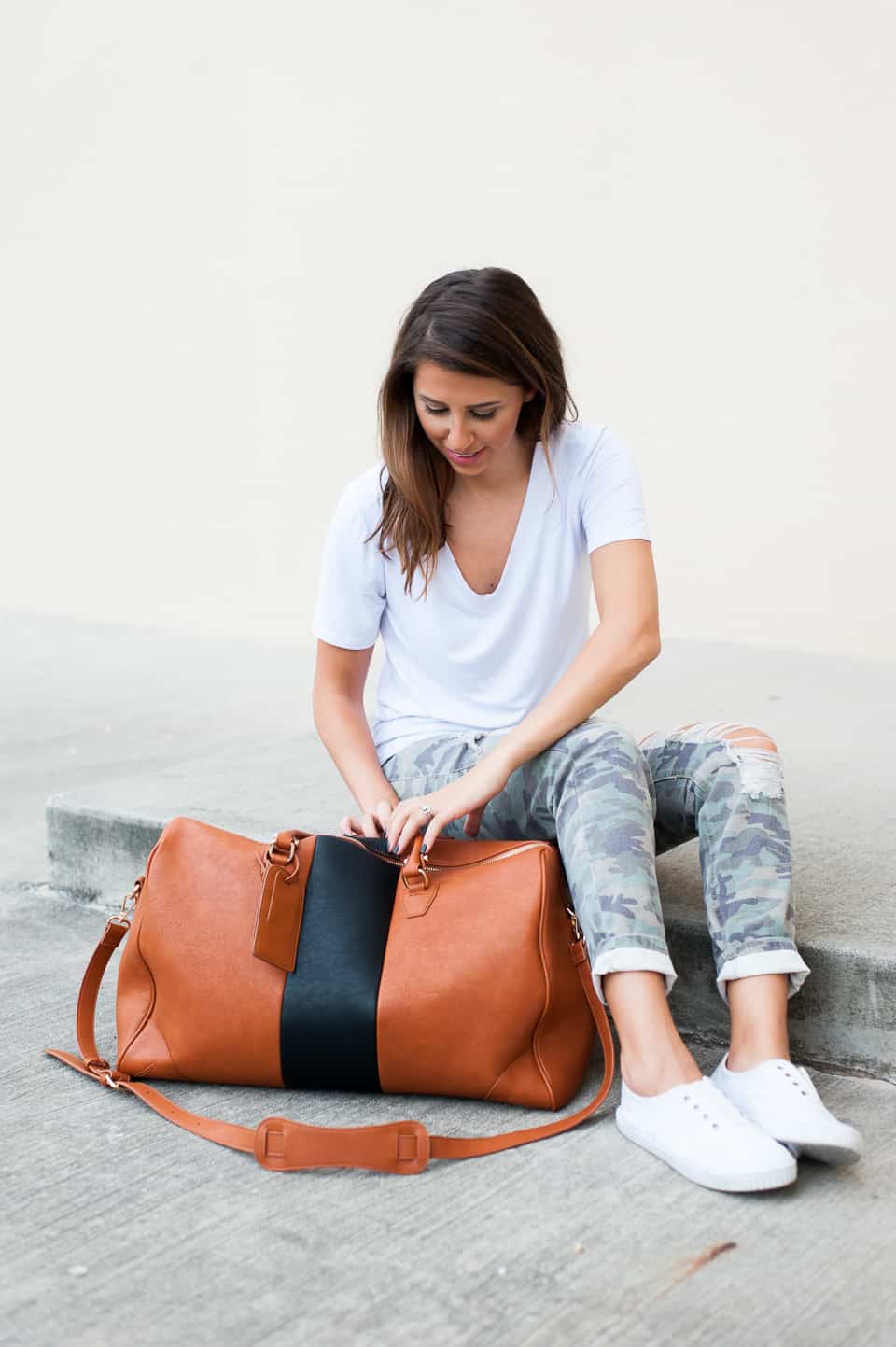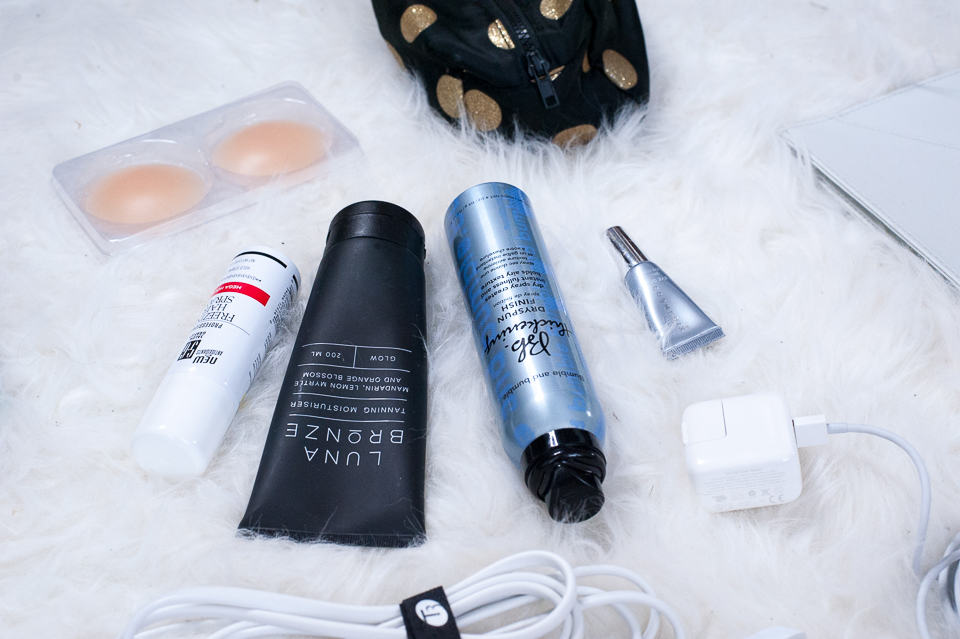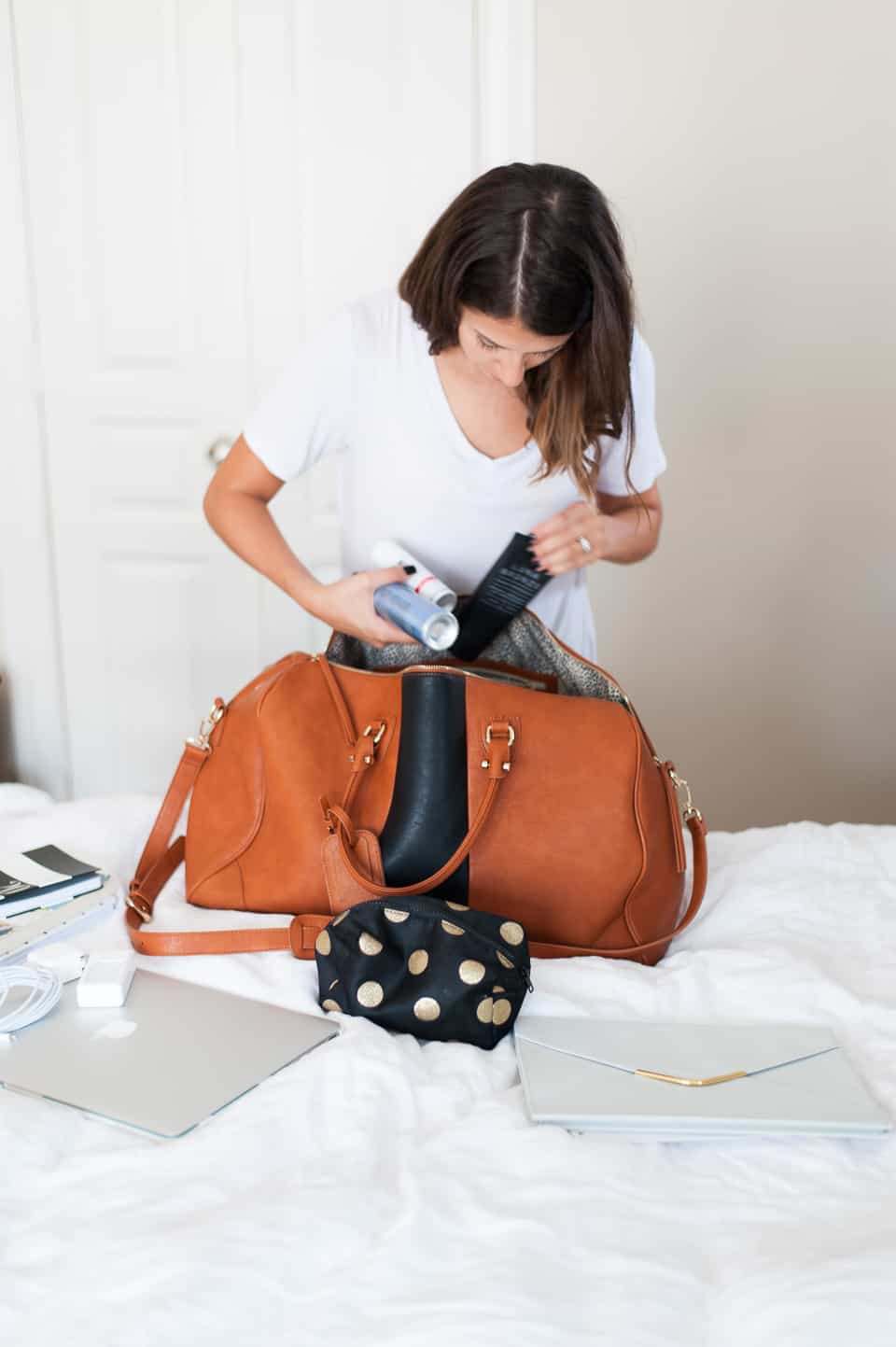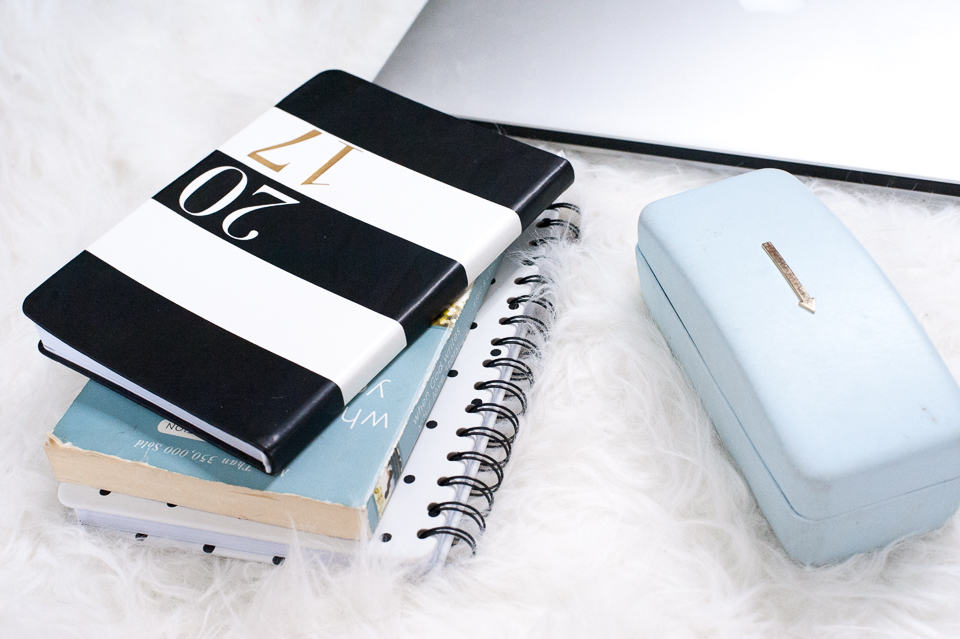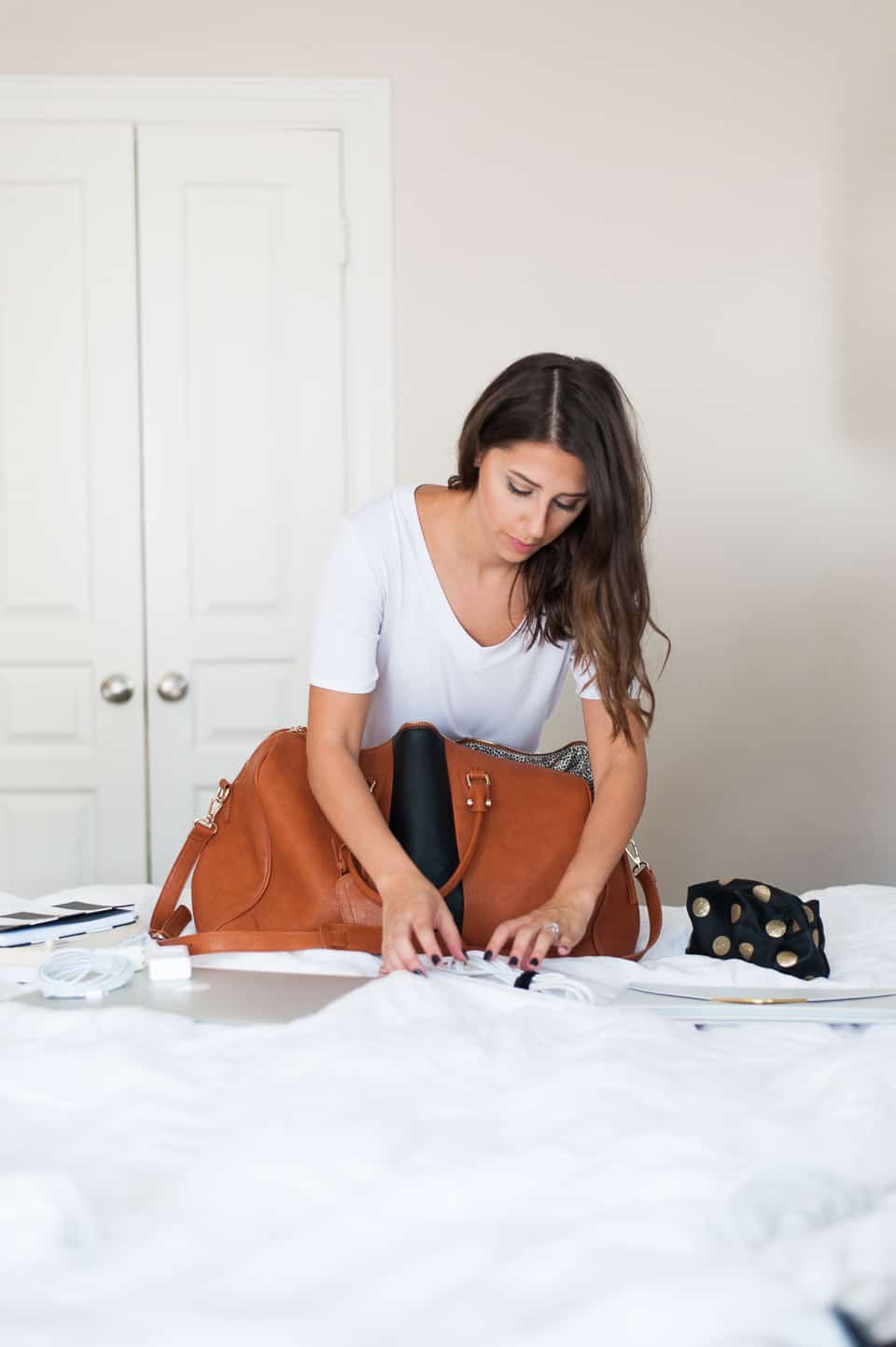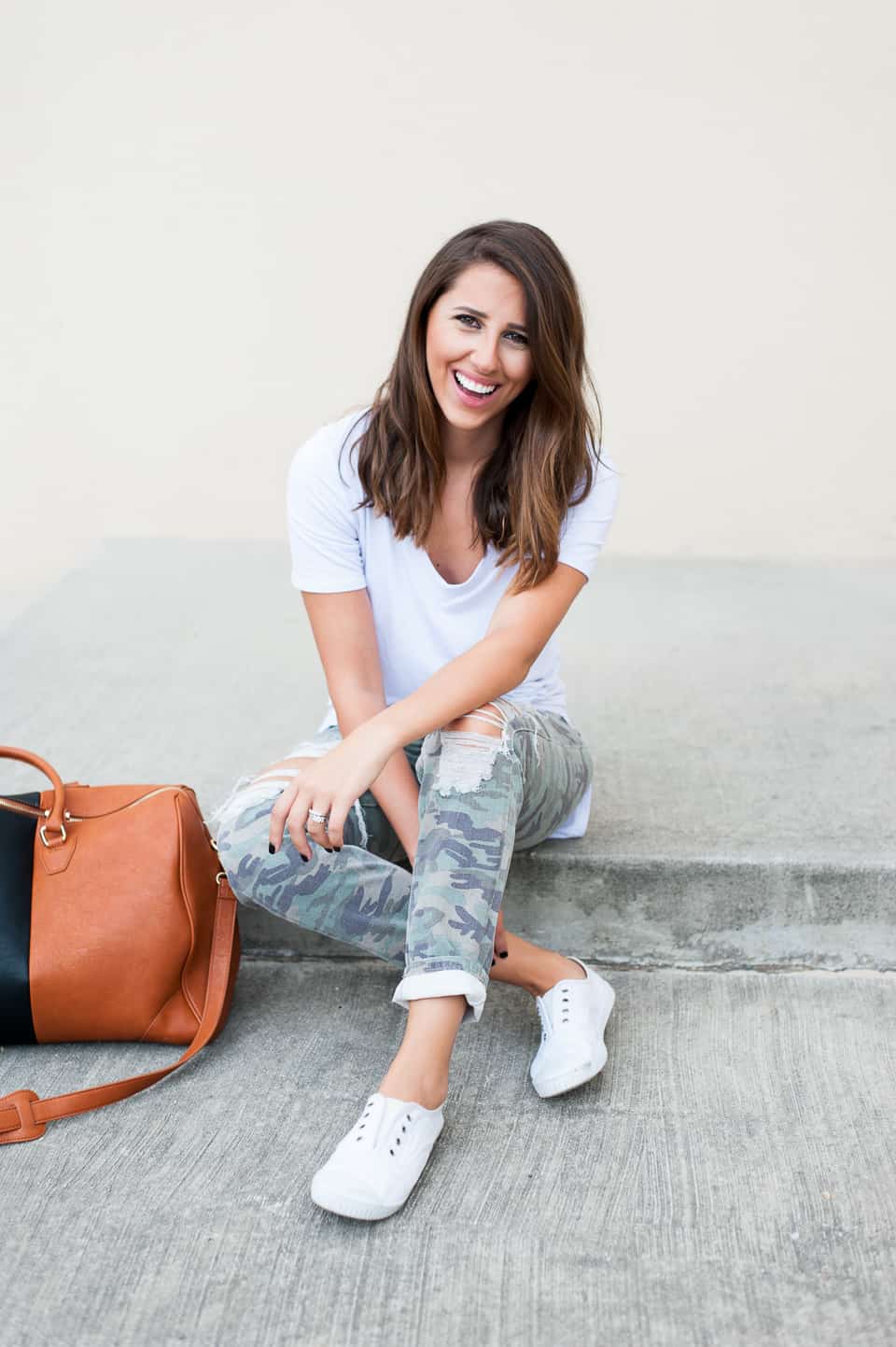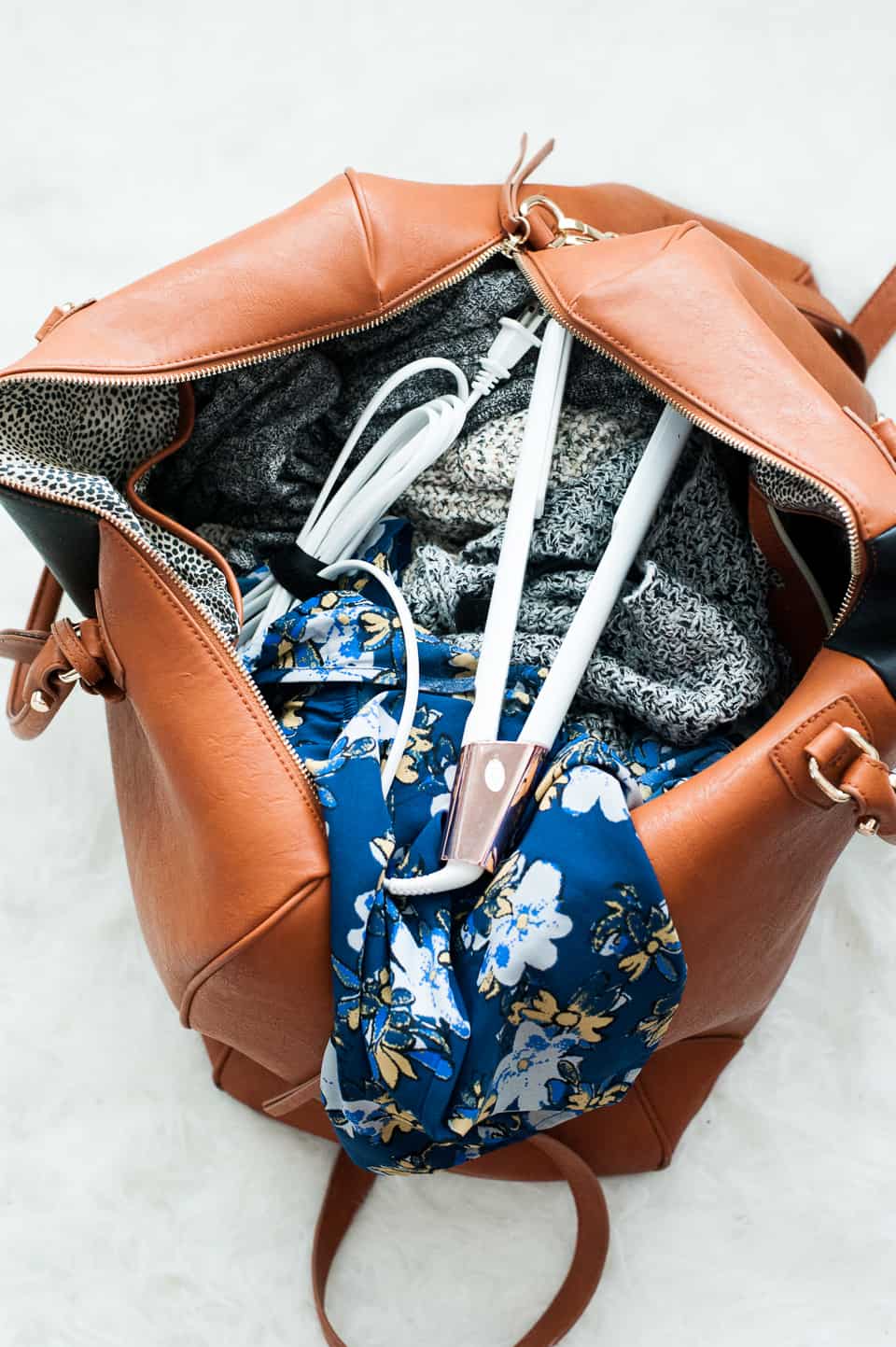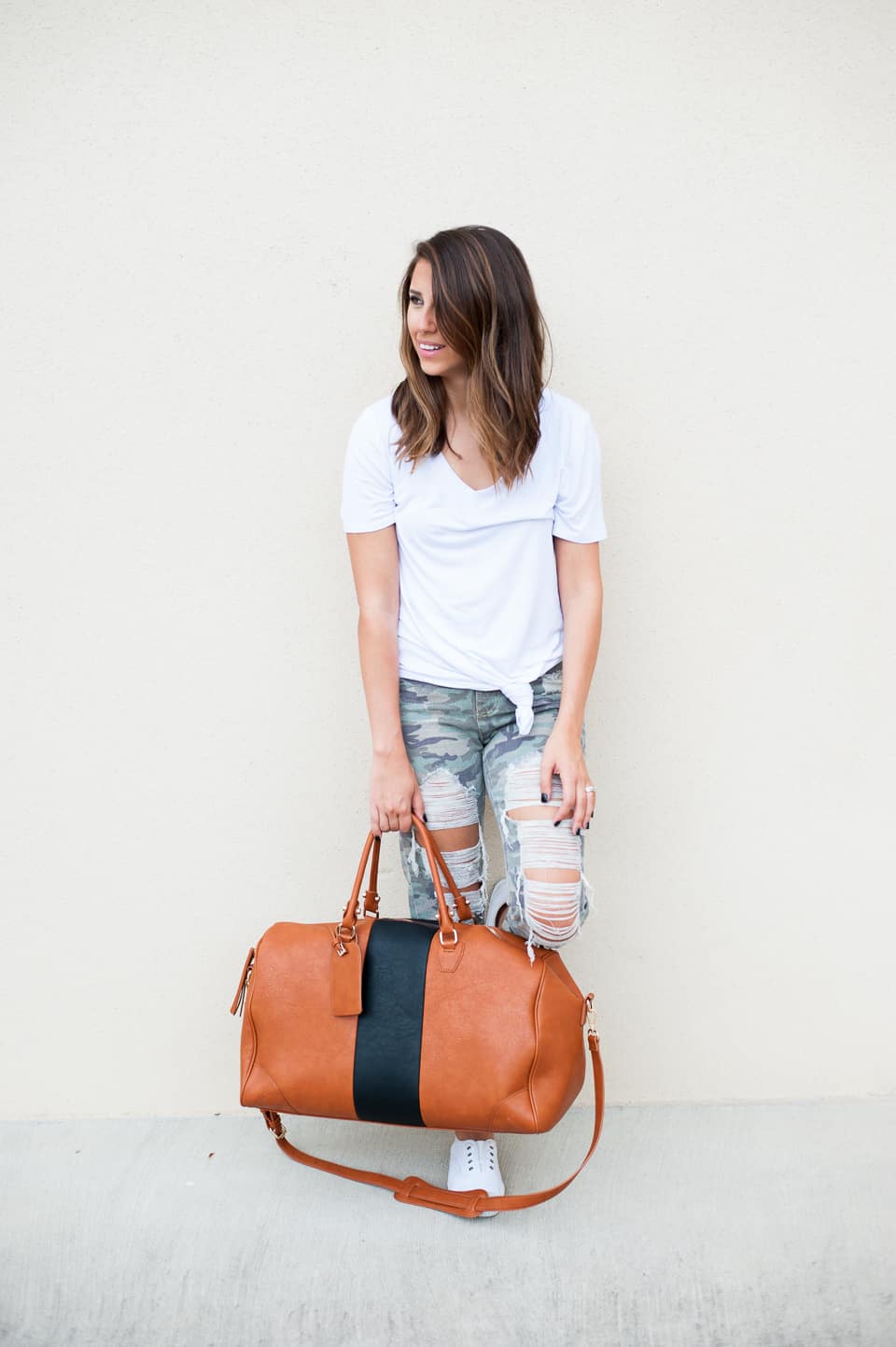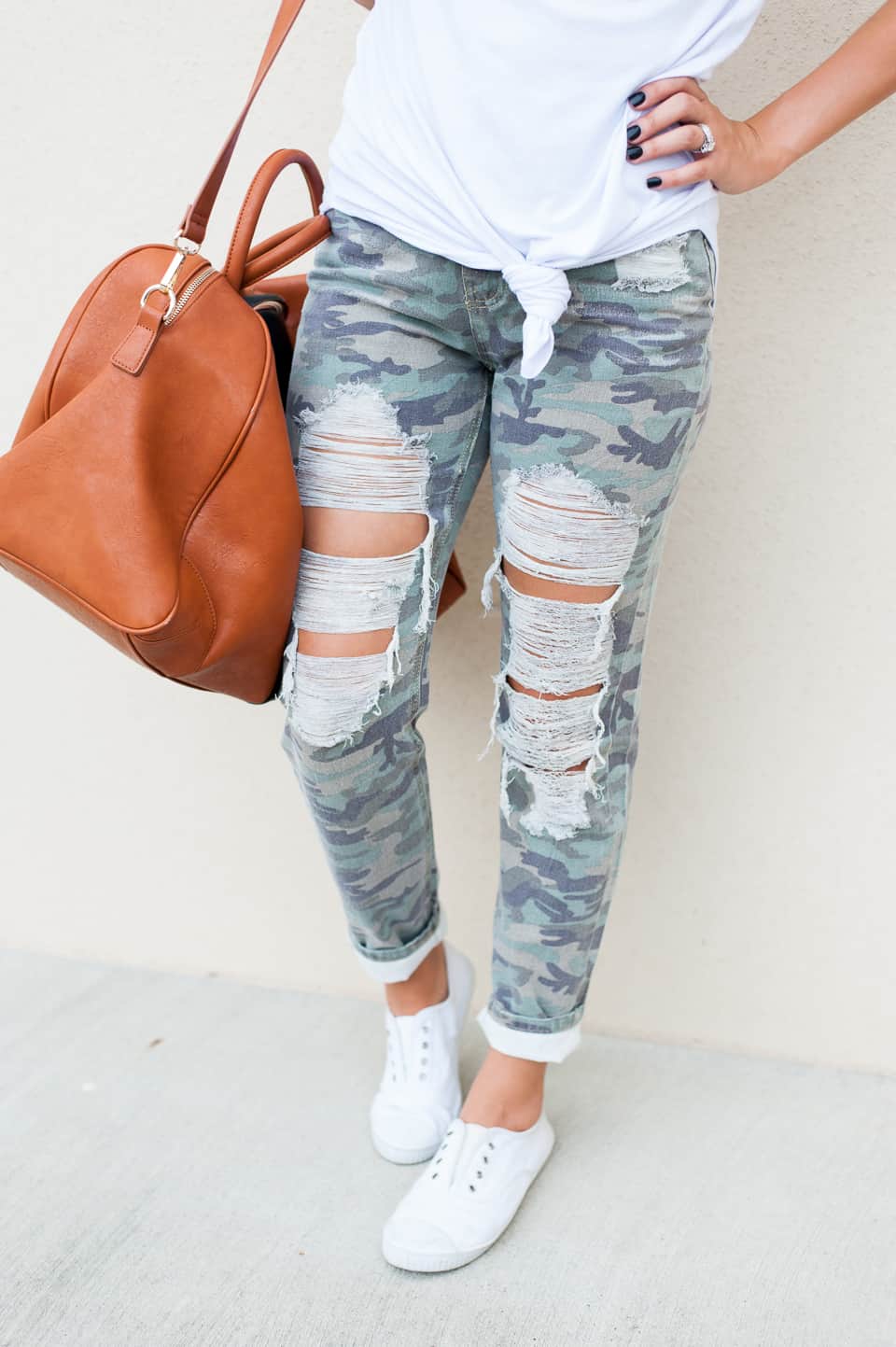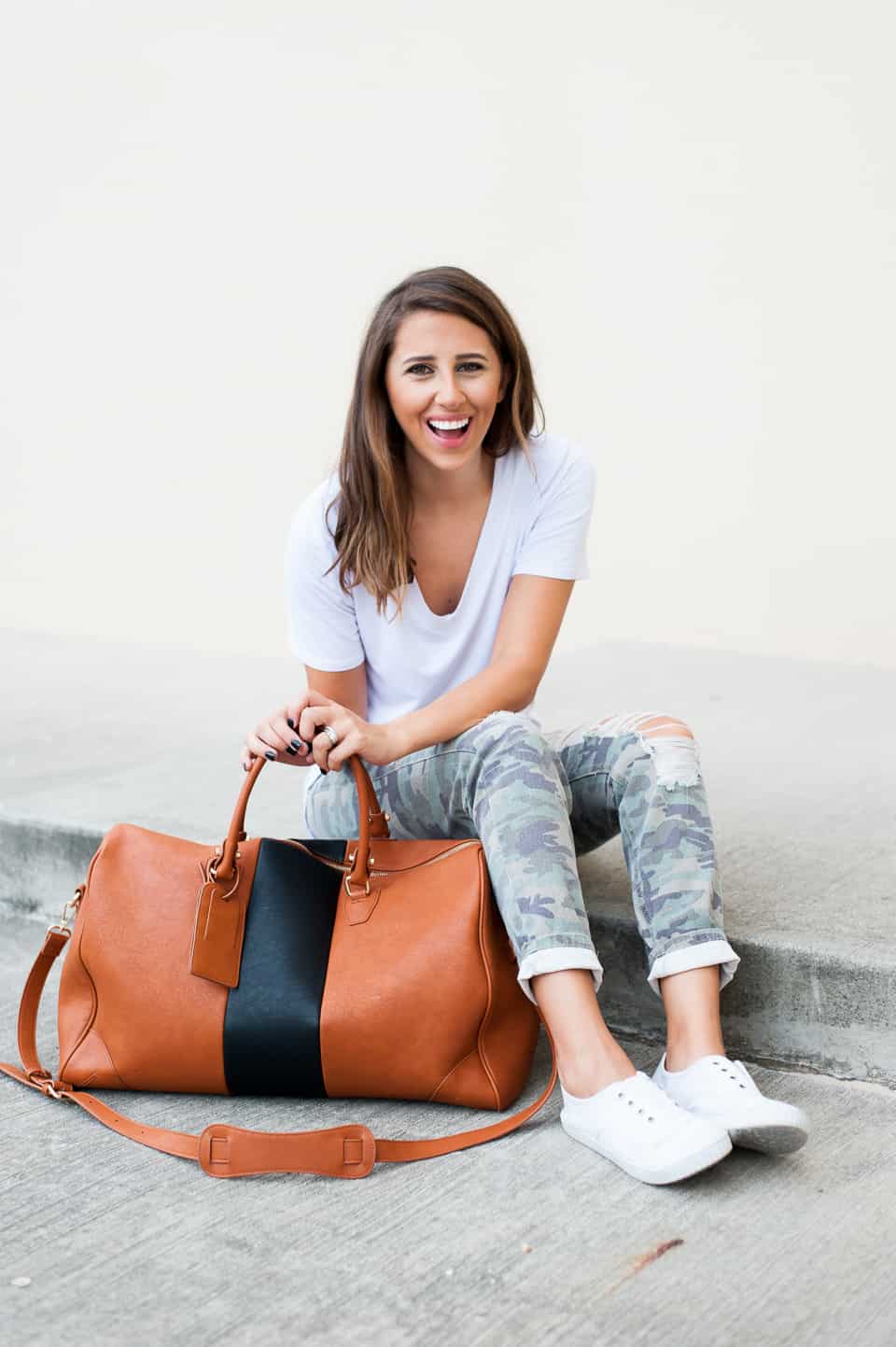 Jeans: Misguided | Top: similar | Shoes: | Keds | Overnight Bag: Sole Society or here
Amazon prime always becomes my best friend when prepping for a trip. My lovely mail lady knows when a trip is coming when I receive a mass amount of boxes (Side note: I think of my mail lady as my co – worker and love that women haha). I usually come up with the most random necessities that really are helpful with last minute emergencies while on vacation & hello 2 day shipping. Here is my list of 10 randoms:
1. Fashion tape: You never ever know when something is too big or too small.
2. Dry shampoo: Washing my hair everyday on trips is impossible. Dry shampoo really does the trick.
3. Stickies. Umm I recently just found out about stickies (re-usable kind) and they have saved my life. I absolutely hate bras so this has been a total game changer.
4. Gum: because no one likes stinky breathe and I rather have gum come to my door than I go inside a gas station.
5. A good straightener: I finally got a T3 straighter and let me tell you I no longer will be going back to my old one. A fast good straightener is perfect to style your hair in a hurry!
6. Long Charger: I know non apple chargers are not good for your phone but when I am laying in my hotel bed and the outlet for the charger is 6ft away, a 10ft charger saves the day.
7. Portable Charger: You can tell how important my phone is by my necessities lol I bought two portable chargers to take with me through out the day so I hopefully will never run into a dead battery problem
8. A note pad/calendar: I like to plan out my days the old fashion way with a good ol pen and paper. My entire schedule is pre – uploaded on my google calendar (thanks babe) but something about having it all out in front of me calms my nerves
9. Spanx: I usually pack some comfy volleyball spanx and some tight legit spanx for those dresses that need a little more oomph. I get so uncomfortable when I don't have spanx on under my dress, I feel like anything can happen and I rather not be that person.
10. A cute bag: now I didn't order this from Amazon but I did order it from Sole Society and it has to be the cutest weekender bag on the market. Something about traveling in style with my luggage makes me not feel so blah. I was actually worried they wouldn't consider this weekend bag as my "personal item" but luckily I got in with out having to check in any bags. It was a win win and I plan on taking this bag everywhere with me! s'cute.
You can find my outfits for NYFW packed in my suitcase under the shop then NYFW tab or here. Oh yes & aren't these camo jeans the cutest?! I plan on wearing them with a pink peplum top for one of my looks while I am here.
Happy Friday Eve loves!