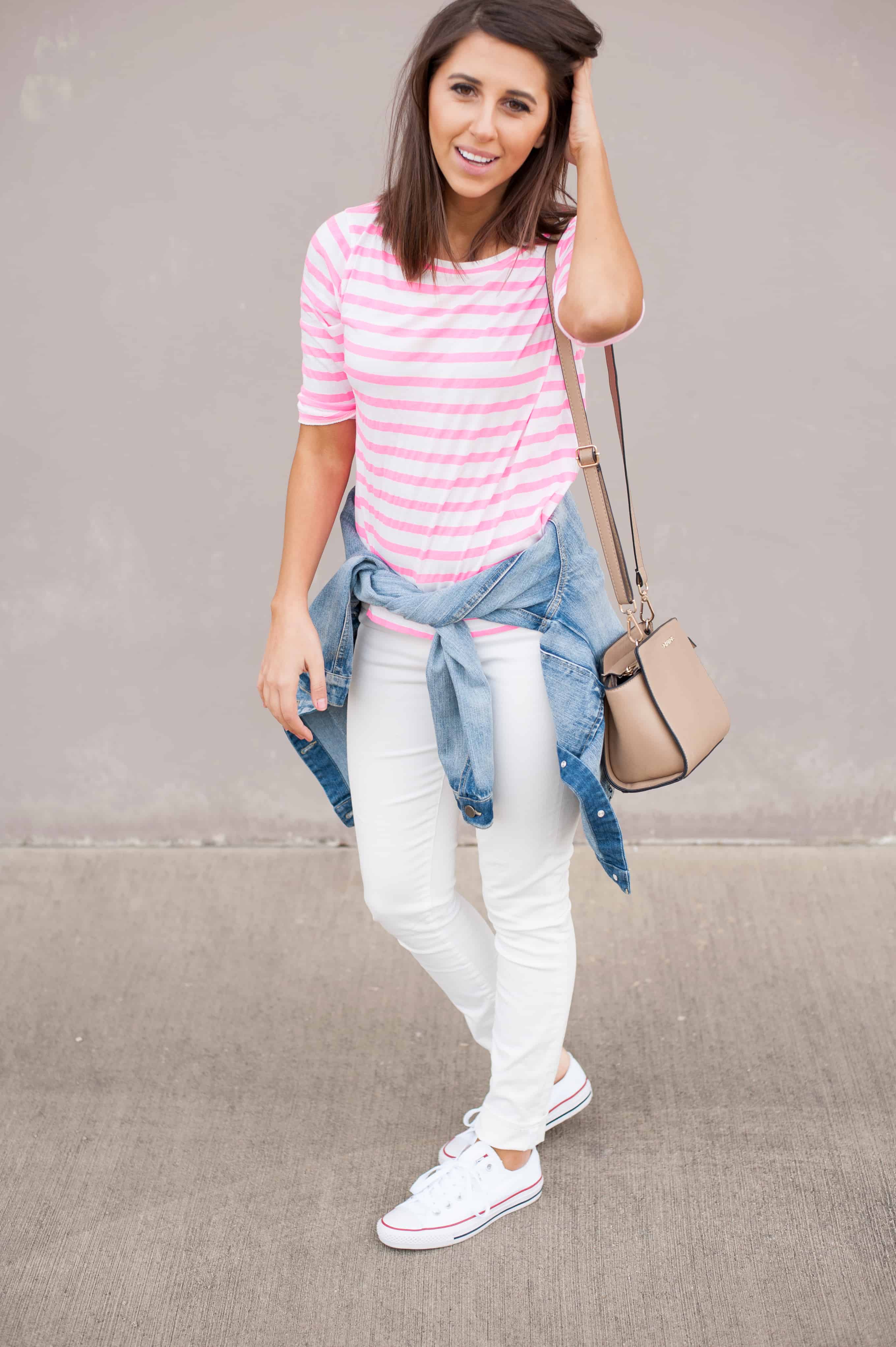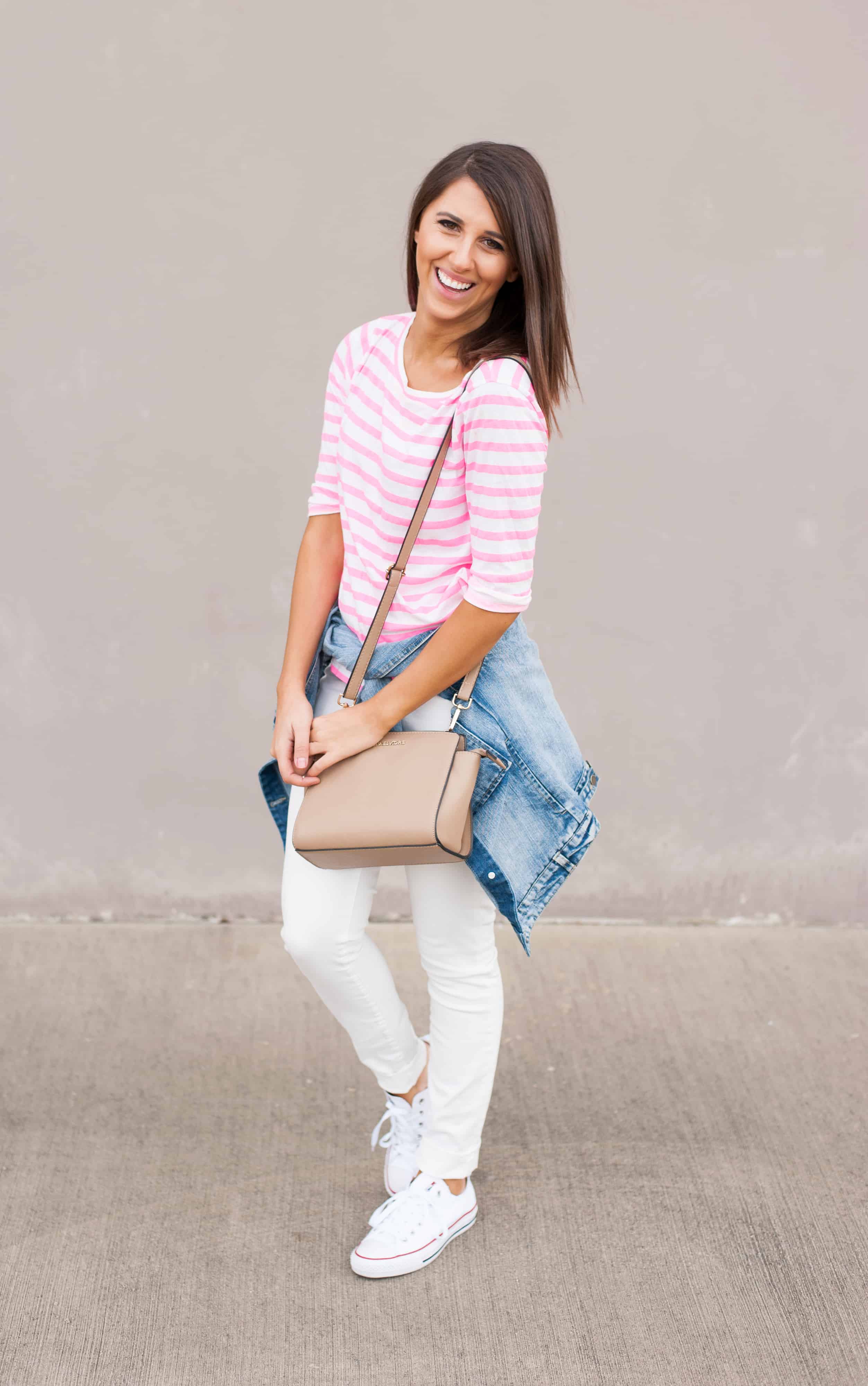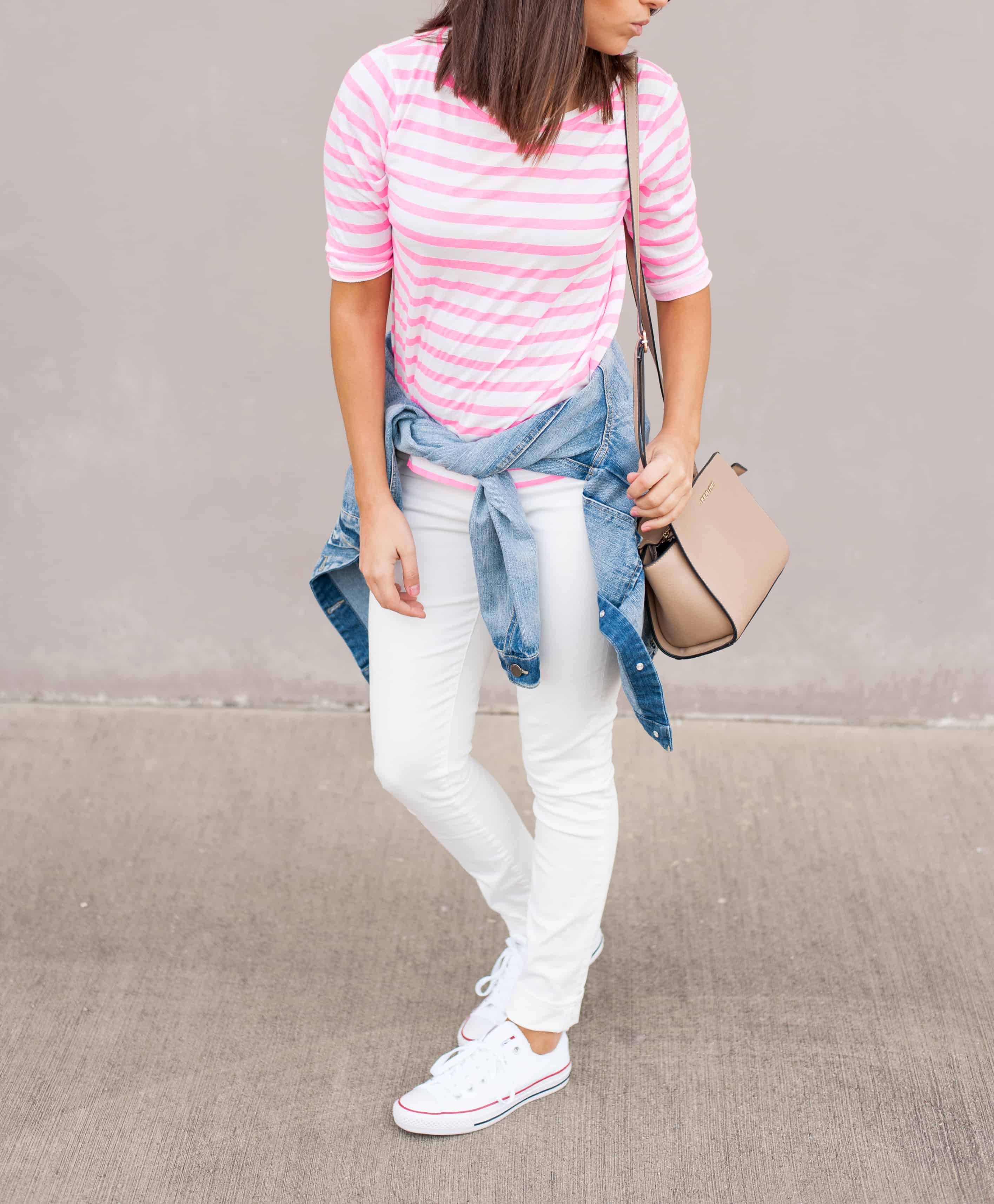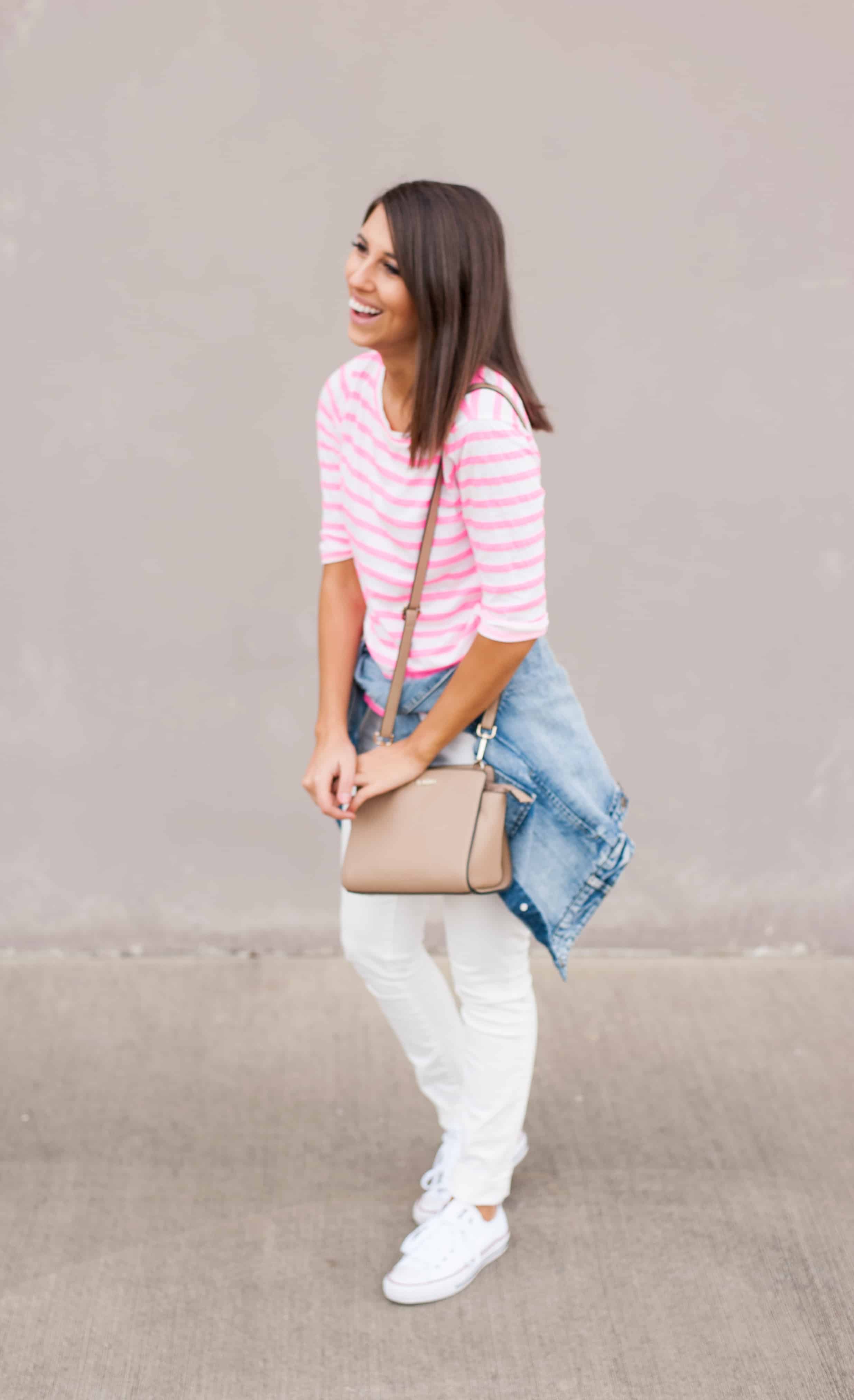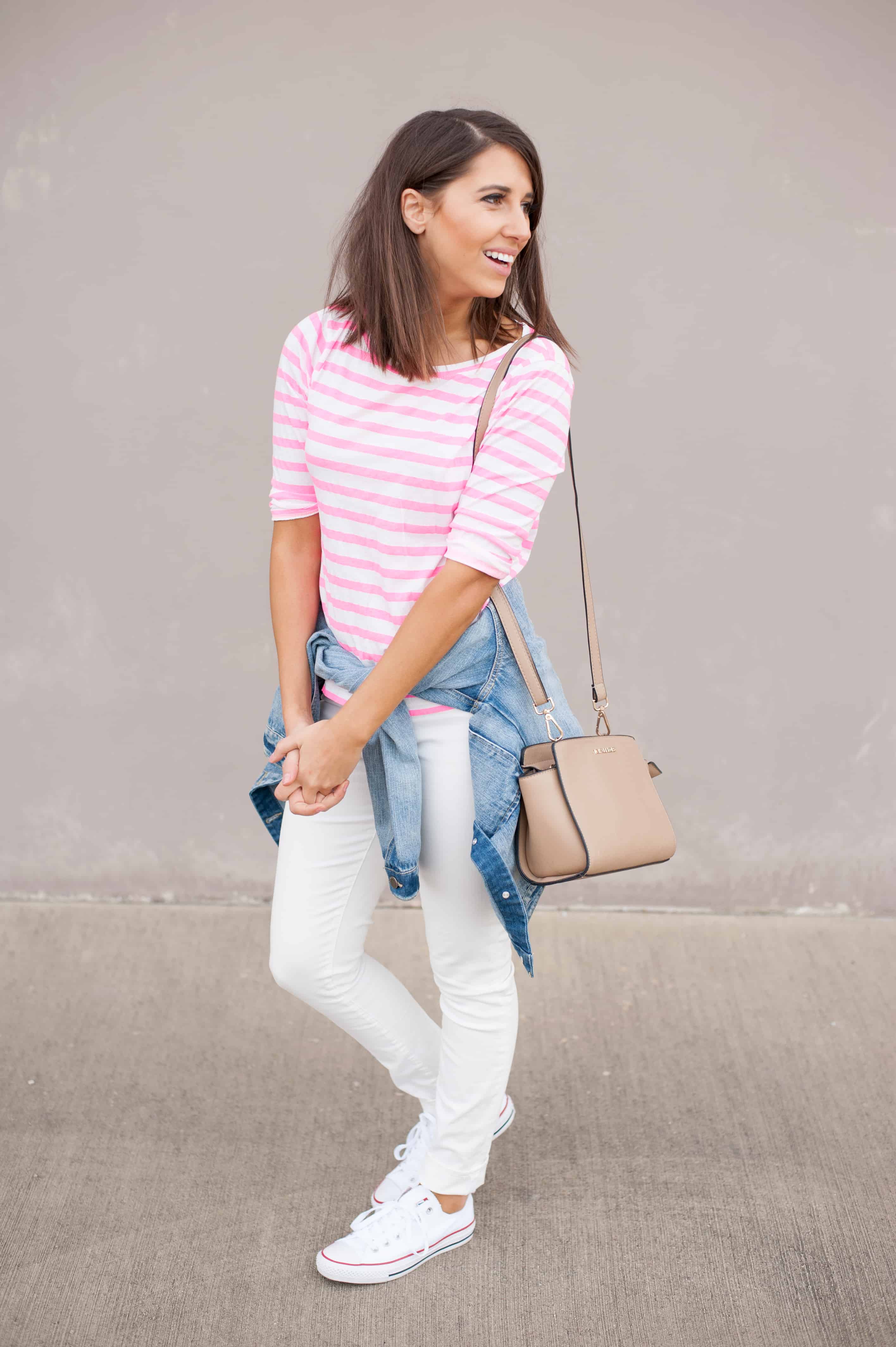 Stripes : Jcrew (almost identical) | Jeans: Articles of Society (in love) | Jacket: Topshop | Shoes: Converse (must have) | Purse: Michael Kors
What an easy go to look for running around these fabulous February days. This Jcrew tripped shirt has the perfect touch of pink that can add a spice in your striped tee collection. Pairing the Topshop jean jacket around the waste breaks up the all white look and gives it another denim feel. I know white Converse made a debut last summer but I believe they are here to stay with the casual look and I am loving it. This effortlessly chic look can be recreated by you! I would love to see how you style your Jcrew striped tees this season. Especially hot pink striped tees because they are the cutest.
Thanks for stopping by! I have been updating my blog, slowly but surely, and now have an about me section. Follow along here for the short version about me section.  I also would love if you could subscribe to weekly email updates so you will never miss one of my favorite posts! Subscribe here.  Thanks for following along Buttercups!!