WAYF x Dede & Emily BFF Collection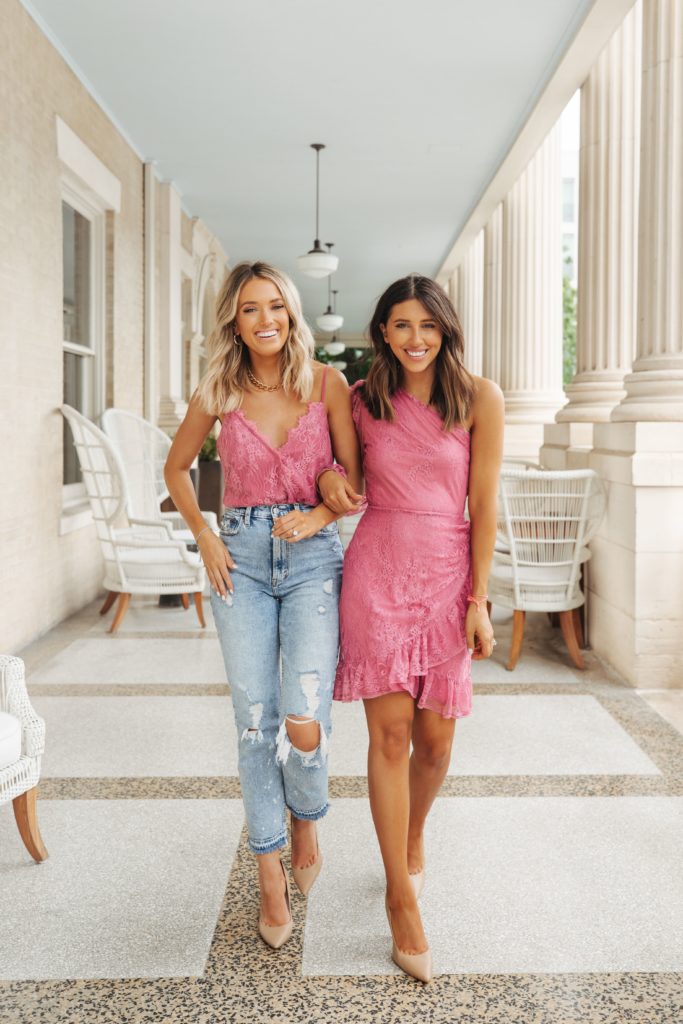 Y'all, I am not good at keeping secrets so I'm glad I finally get to share. In just two short months we are launching the WAYF x Dede & Emily BFF Collection exclusively at Nordstrom. Emily and I have been working on this project for a little over a year now! I've learned a lot about the design process and all of the details to create the perfect piece.
What: Emily and I collaborated with WAYF and designed this collection that features dresses, skirts, pants, tops, & bodysuits! WAYF is a brand that is near and dear to my heart. I've been shopping their brand for over 5 years and launched a collection with them a while back. I always rave about the quality and unique styles. Anytime I have the chance to work with them I jump on it. Emily and I have talked about this collaboration for years so being able to finally design and release a clothing line together is a dream come true! We worked hard to create pieces that will be staples in your closet with flattering fits and unique fabrics. The pieces are versatile and are such beautiful colors and patterns I cannot wait to share!!
When: September 2020
Where: Nordstrom.com & Select Nordstrom Stores