Ostrich Feather Skirt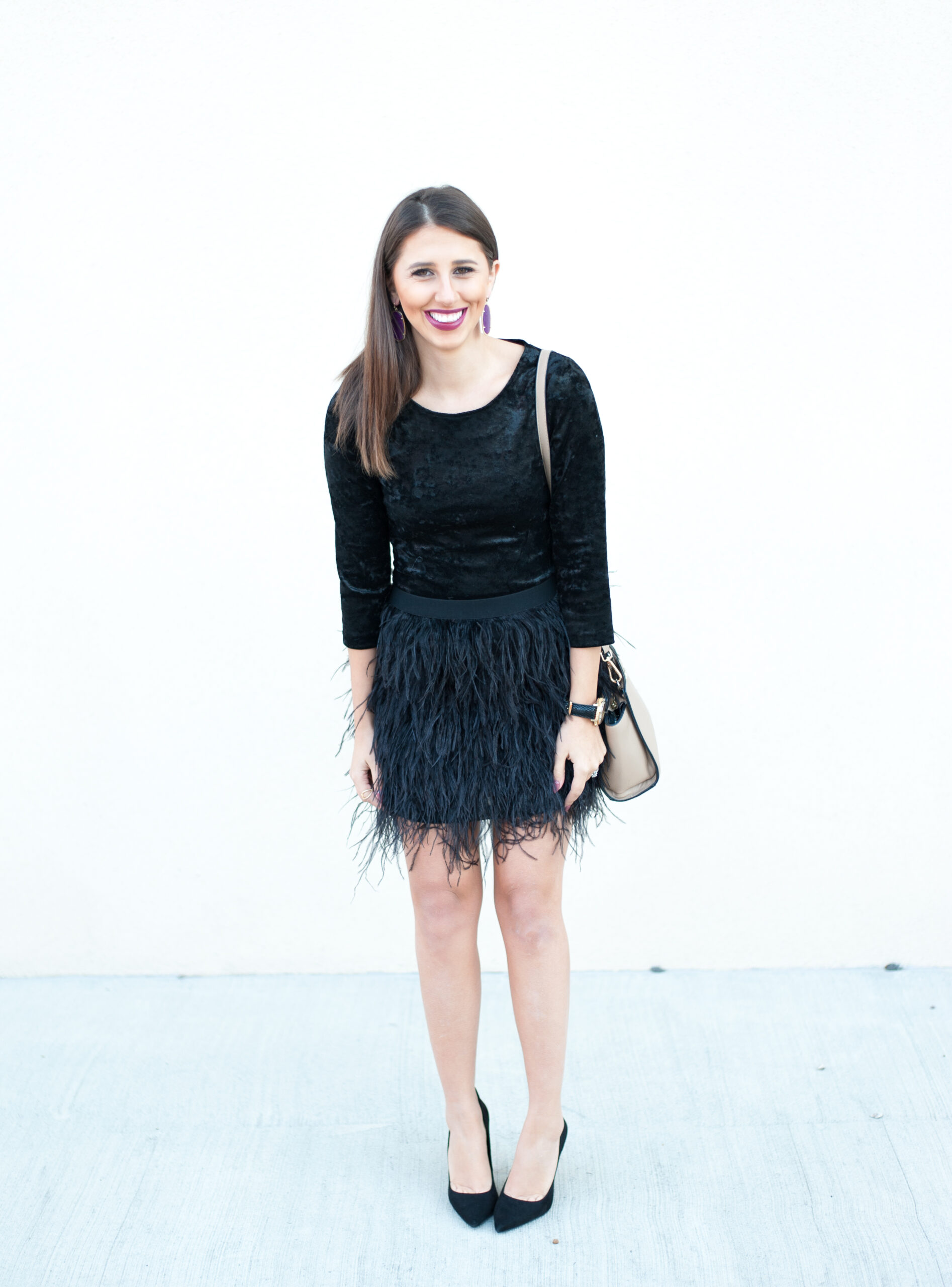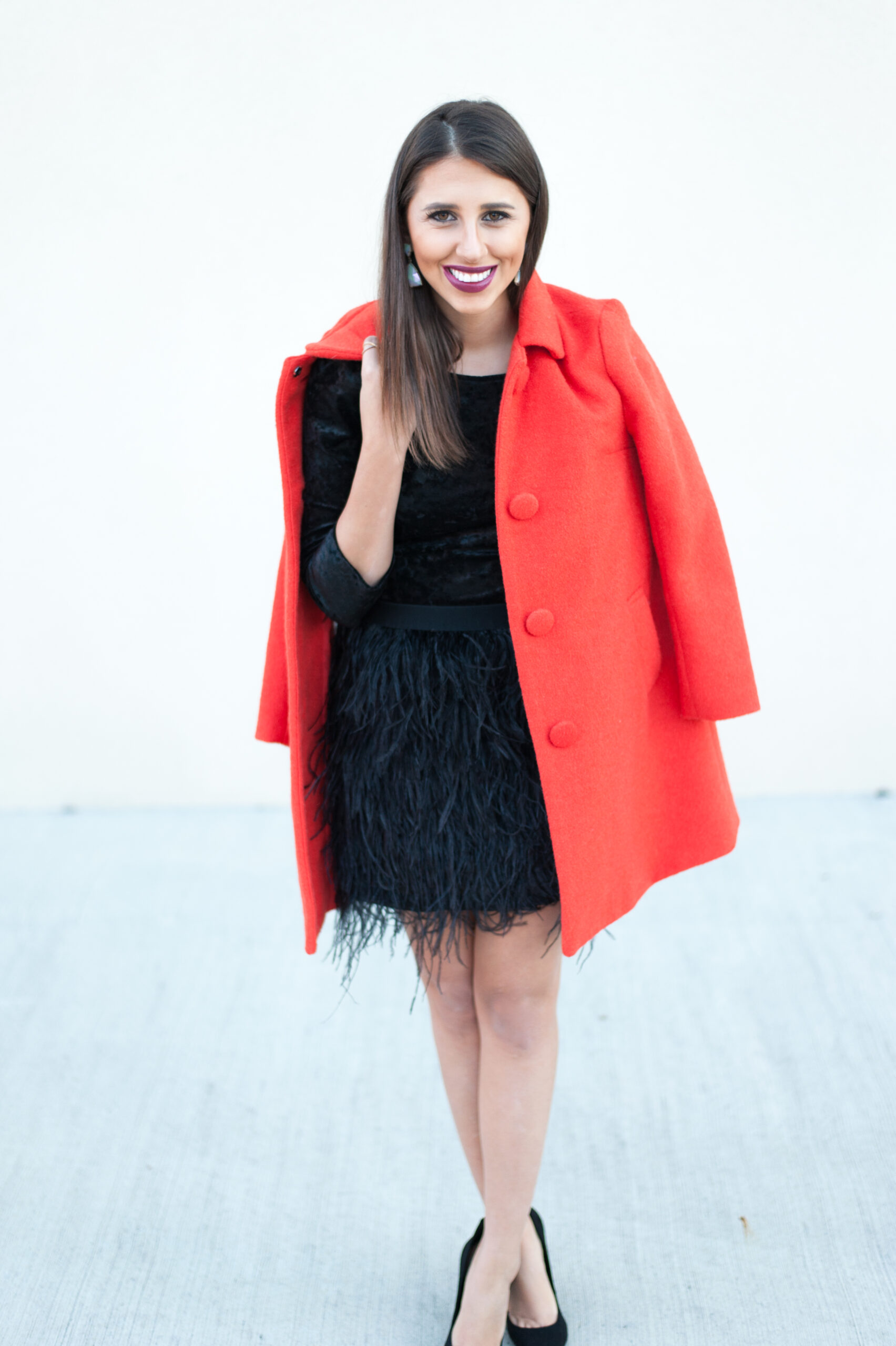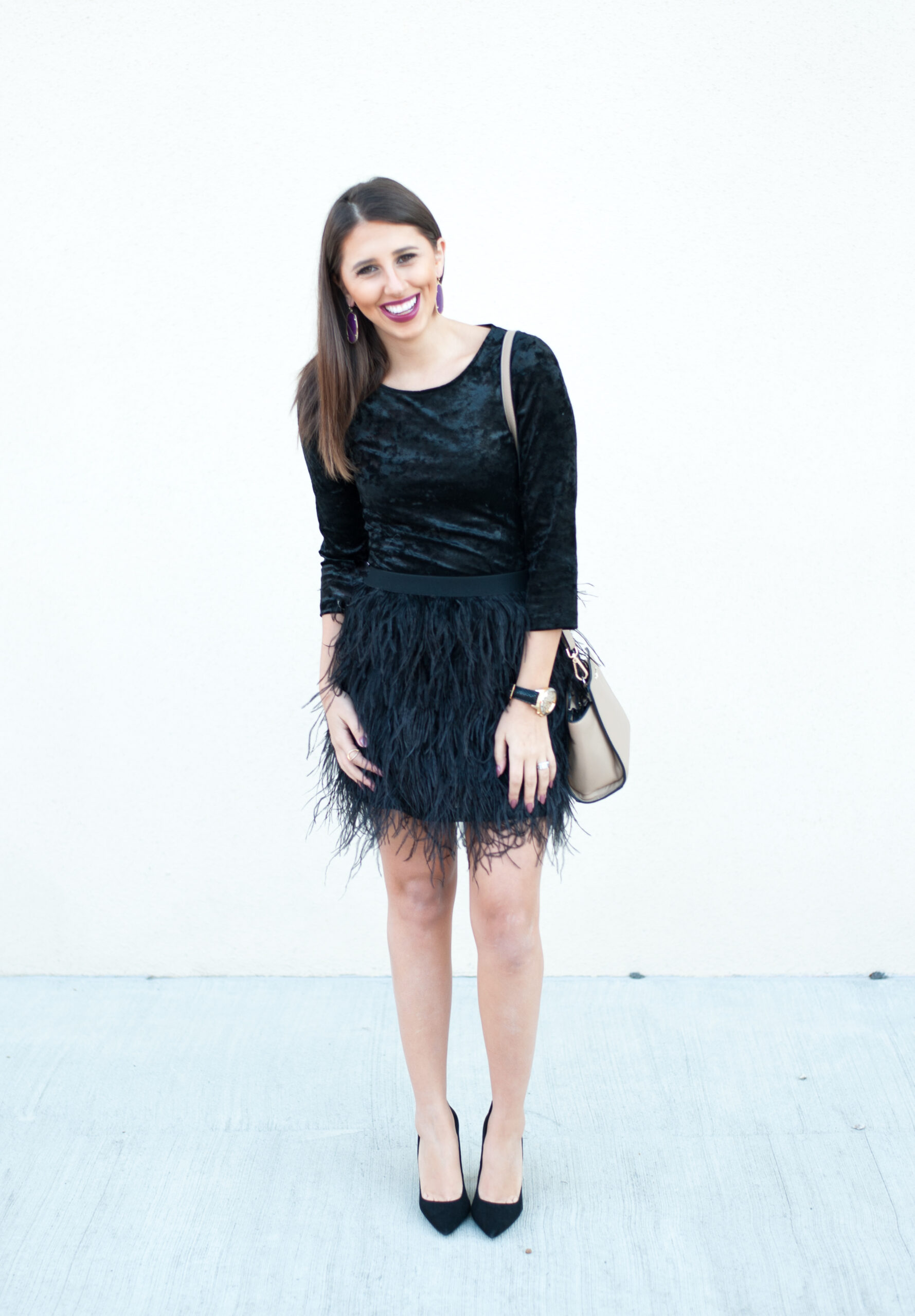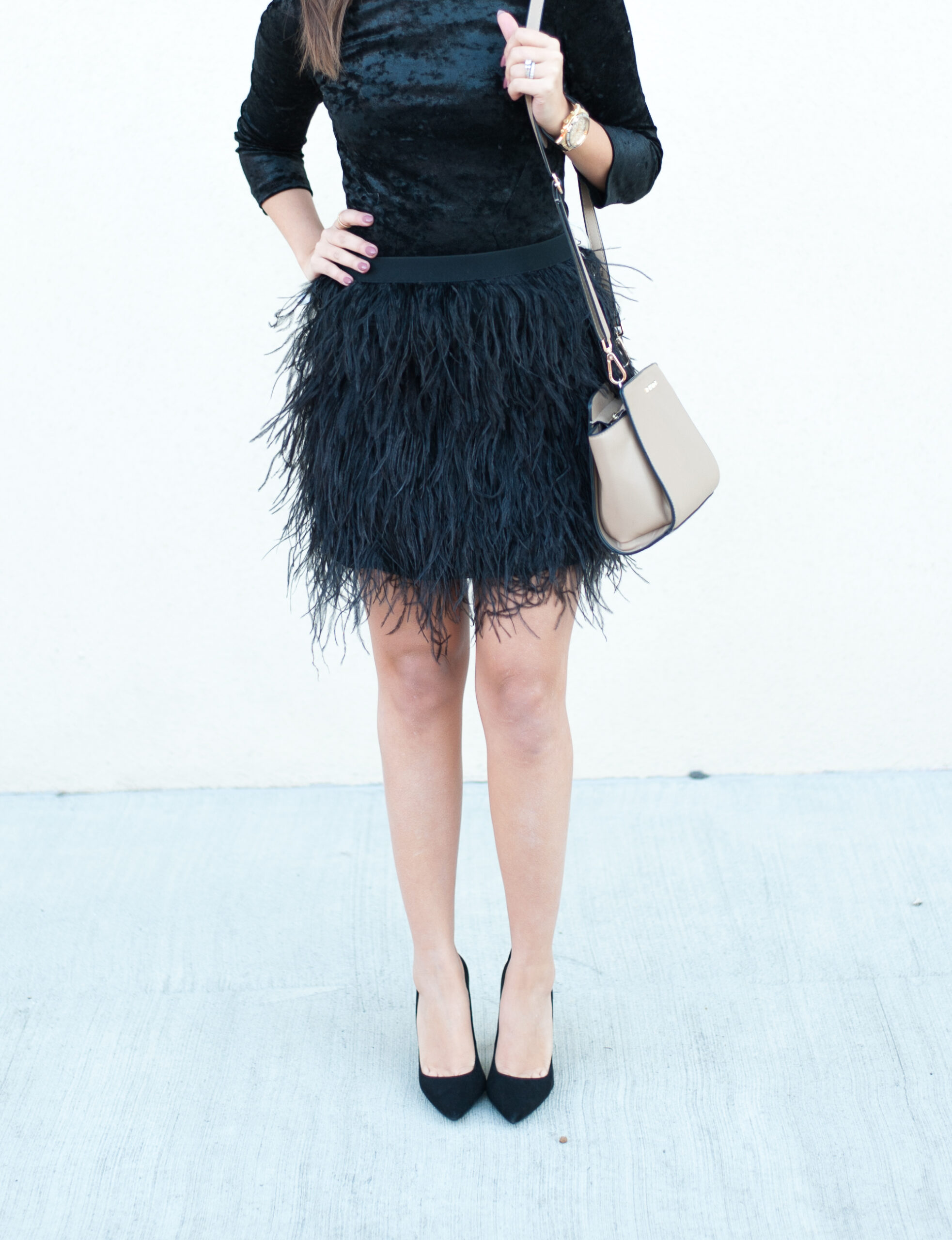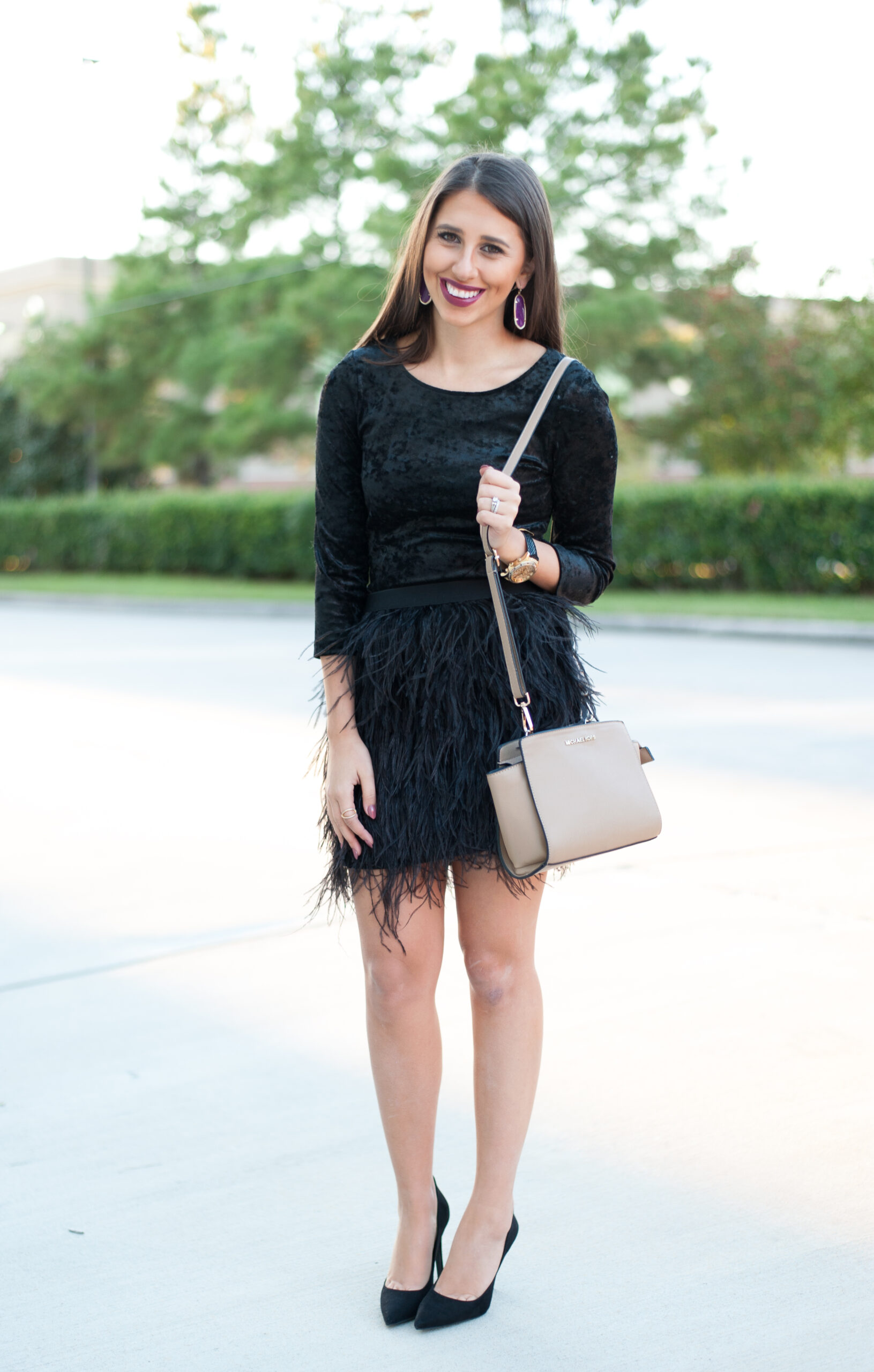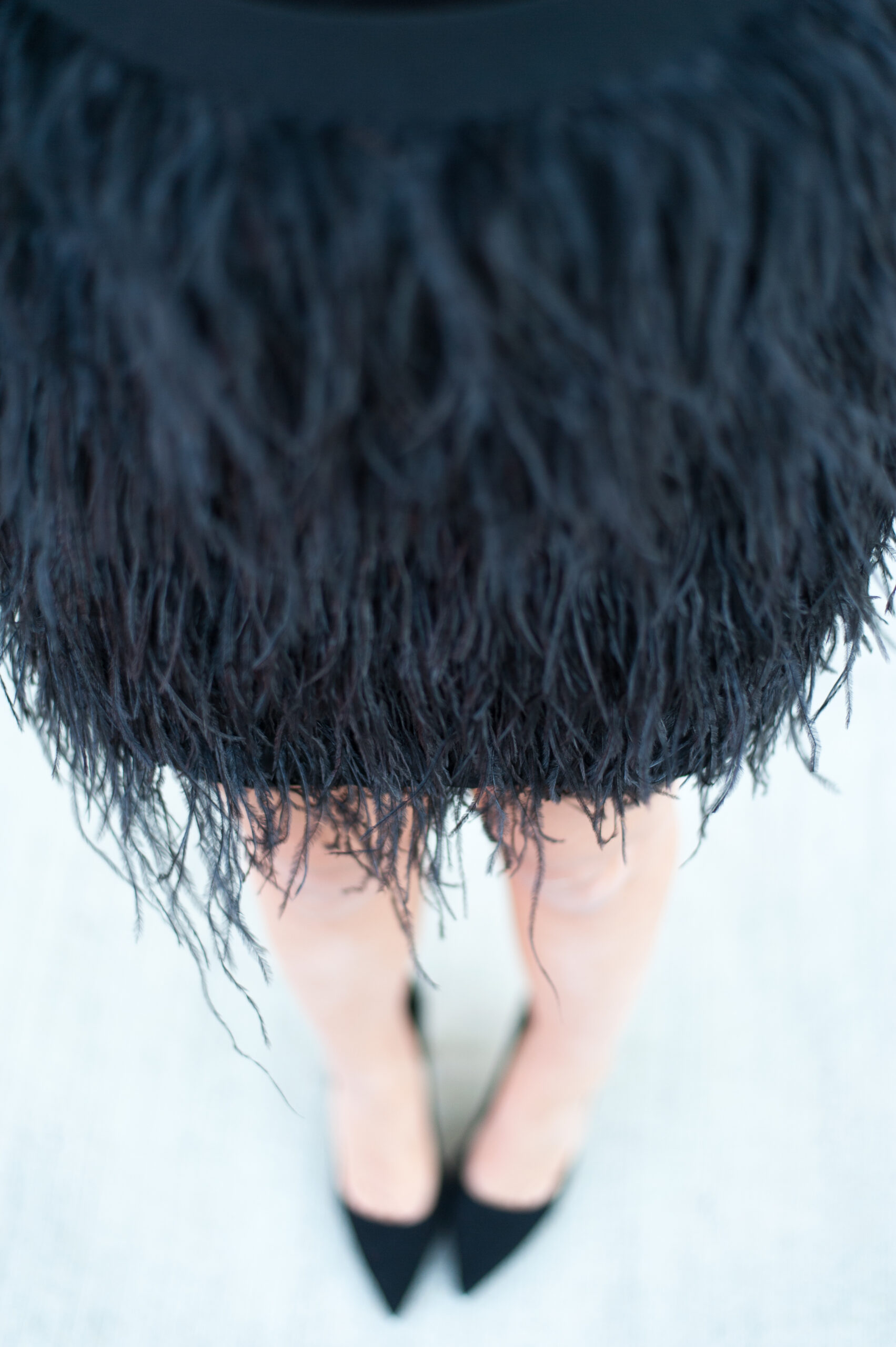 Ostrich Feather Skirt: Pink Martini Collection c/o | Dress/Shirt: Velvet Dress | Purse: Michael Kors | Earrings: Kendra Scott | Shoes: Jessica Simpson (on sale) | Coat:Kenneth Cole (on sale)
This ostrich feather skirt is what I am raving about this holiday season. Thanks to Pink Martini Collection, they have so many fabulous outfits to choose from. This ostrich feather skirt is sadly sold out BUT they have a similar look as a dress here that I am dying over. I know you could rock that dress to ring in the New Year.
There is also a little trick I love with tight dresses and skirts that I will let you in on. I LOVE purchasing dresses and adding skirts over the dress. This velvet top is actually a dress that I adore and I usually end up adding some festive top to add an umph to the outfit. This ostrich feather skirt really topped this outfit and I cain't wait to wear this look to a holiday party. Plus when you purchase dresses that allow you to create this look, it gives you an extra look for your buck which I think is genius.
Thank you for stopping by Buttercup! I hope you have a happy Wednesday. Ted and I have had a major bum holiday the past two days and we plan to for the rest of the week. Unwinding down (hybernating) this holiday season amongst the chaos is kind of our tradition.