Ritz Carlton Bachelor Gulch Travel Diary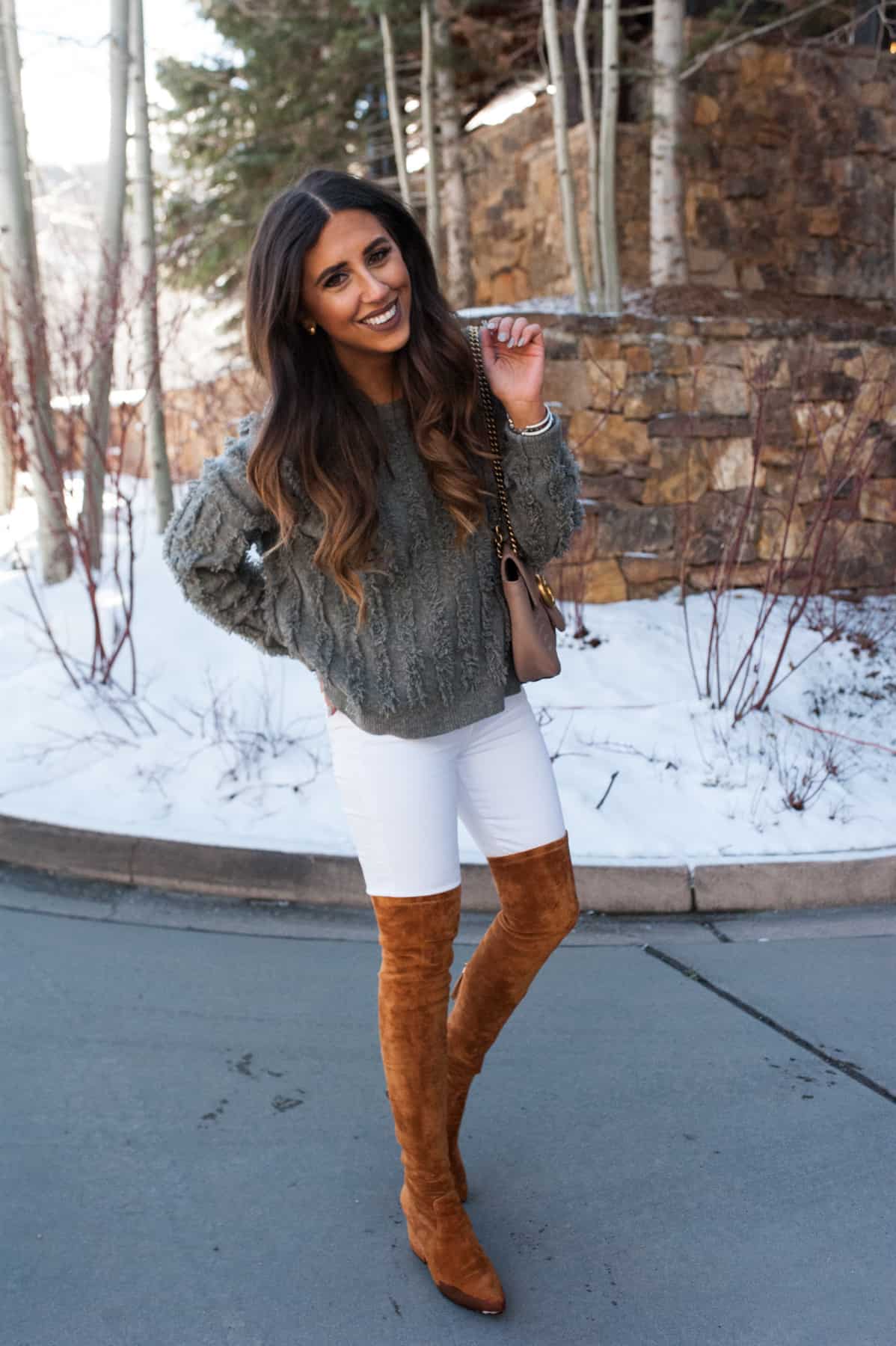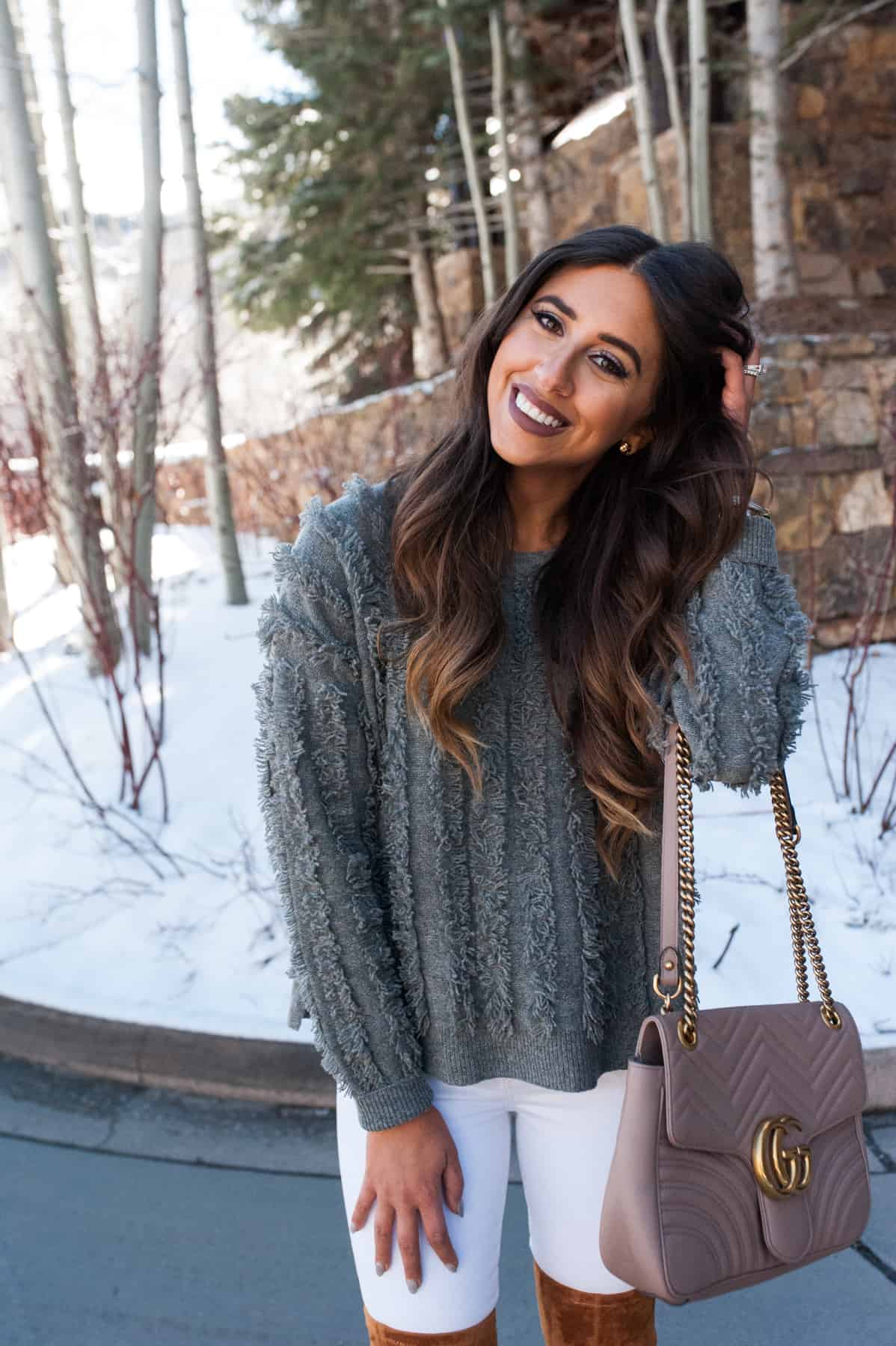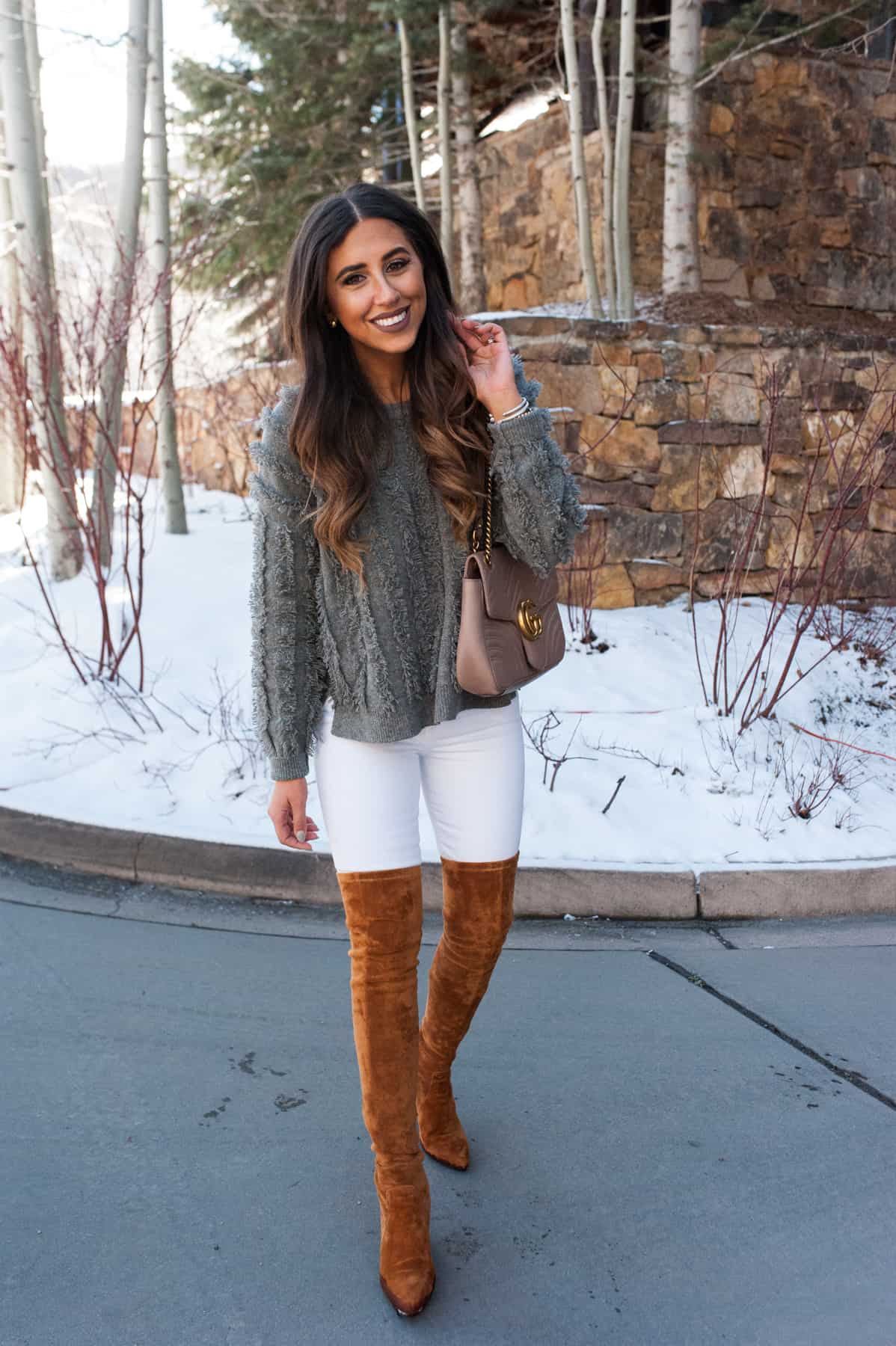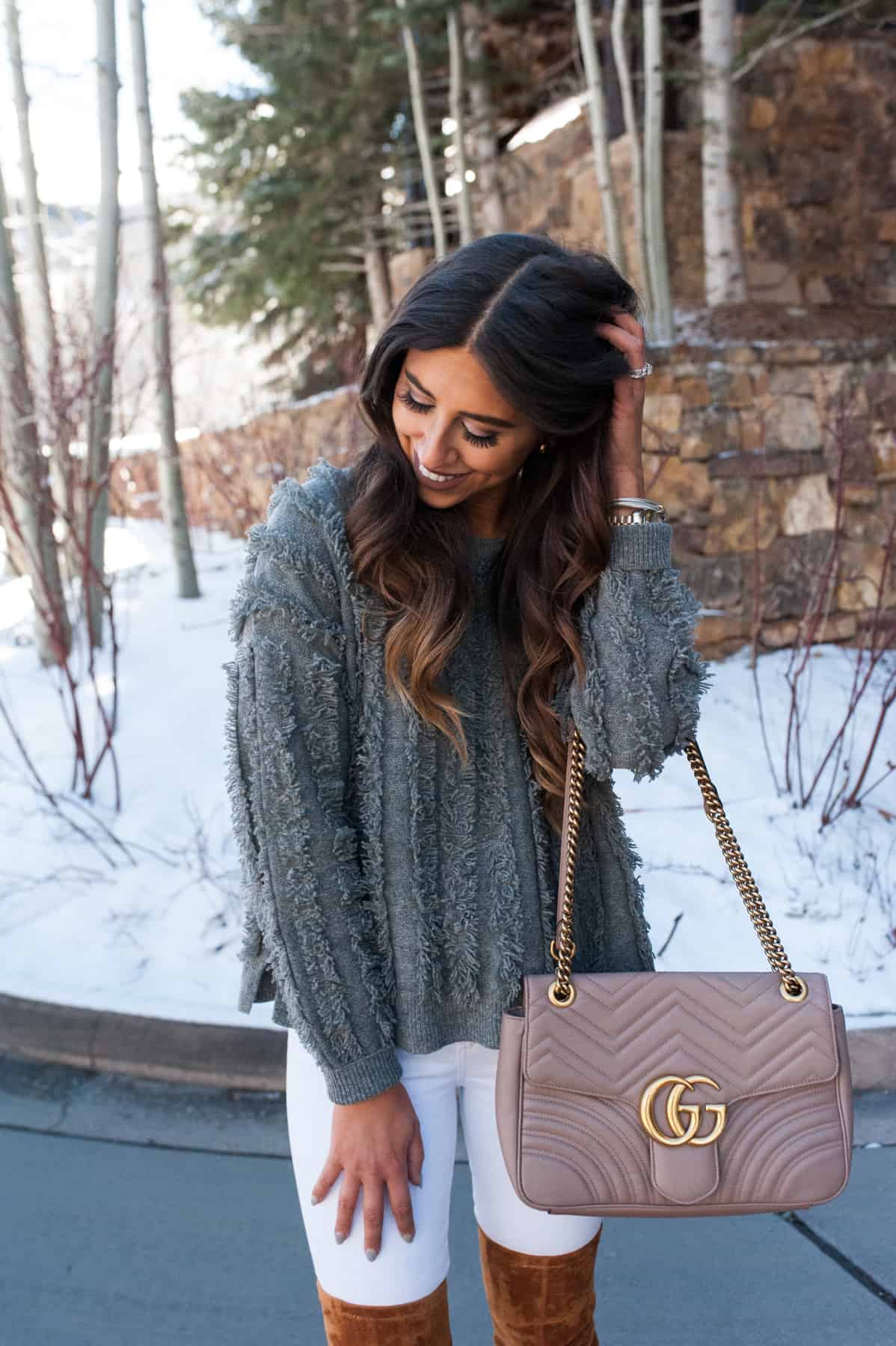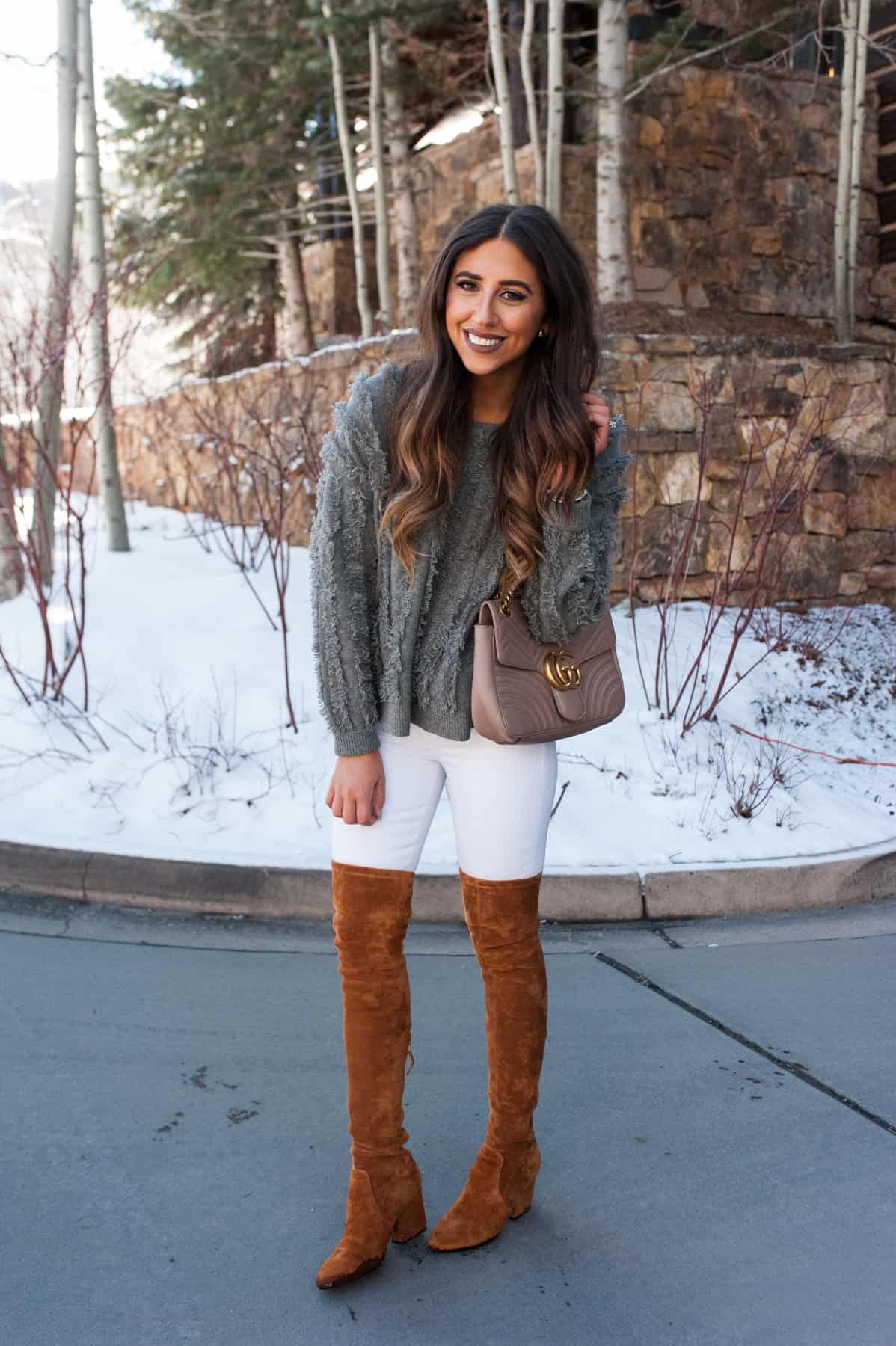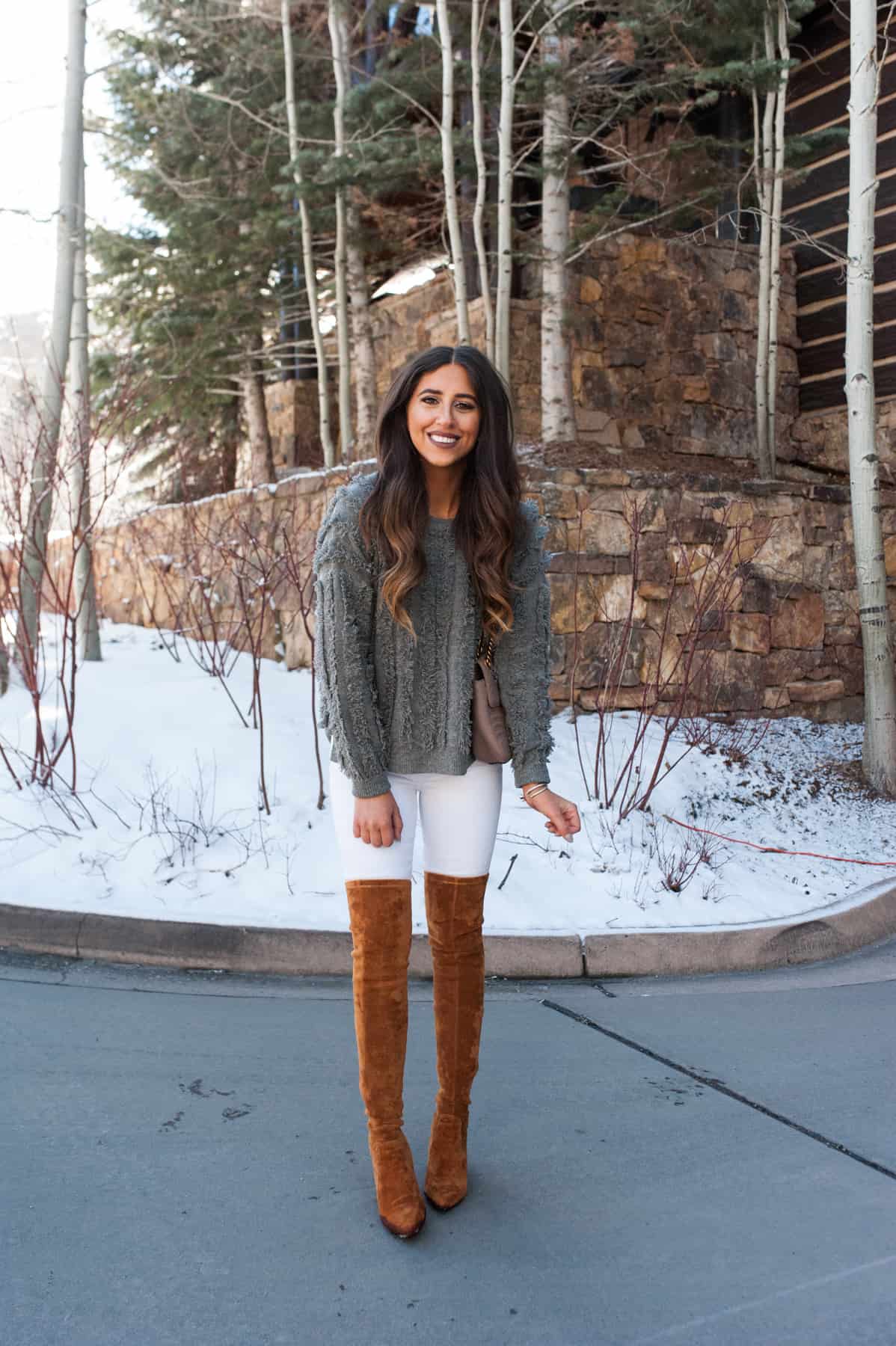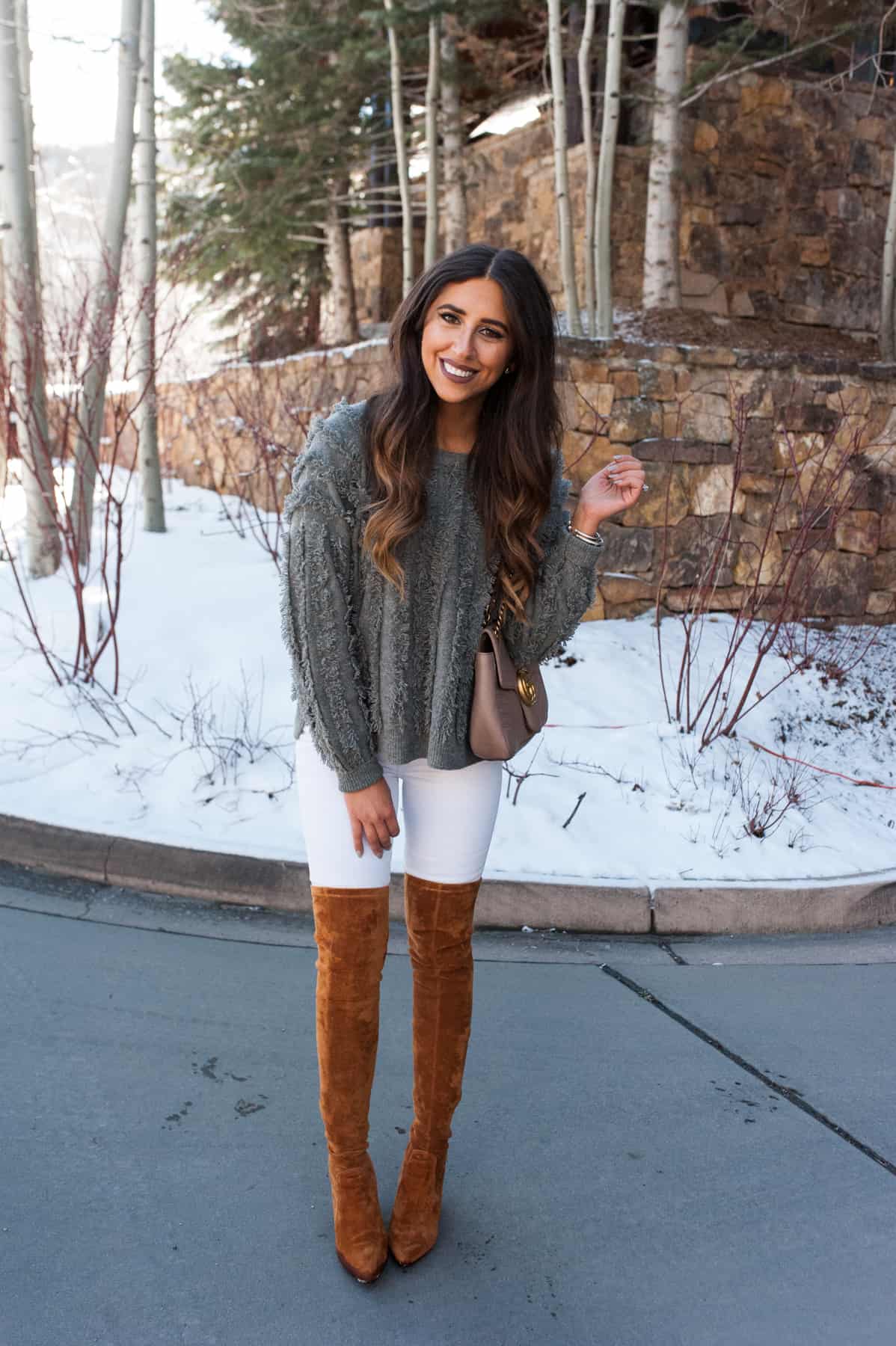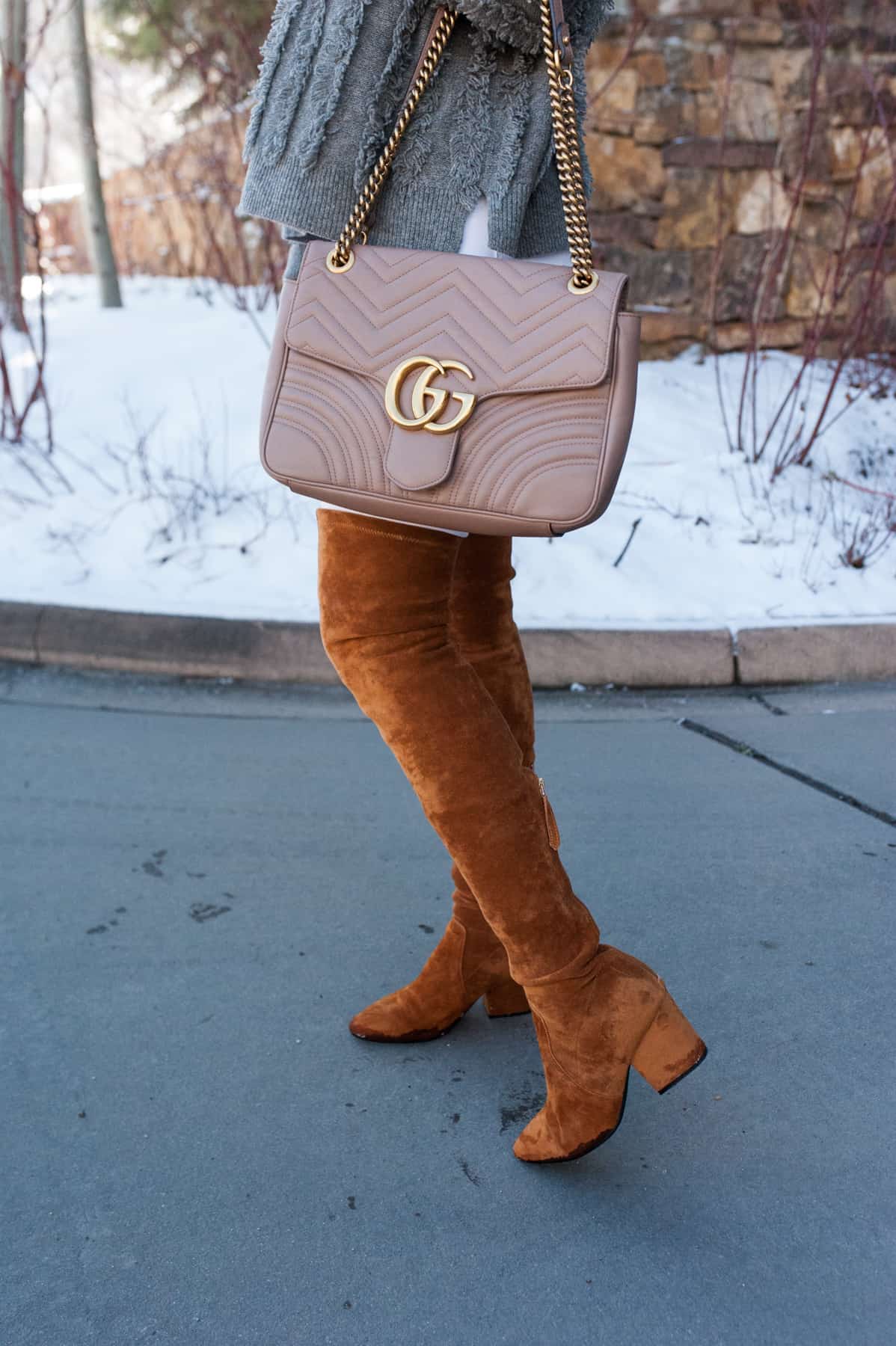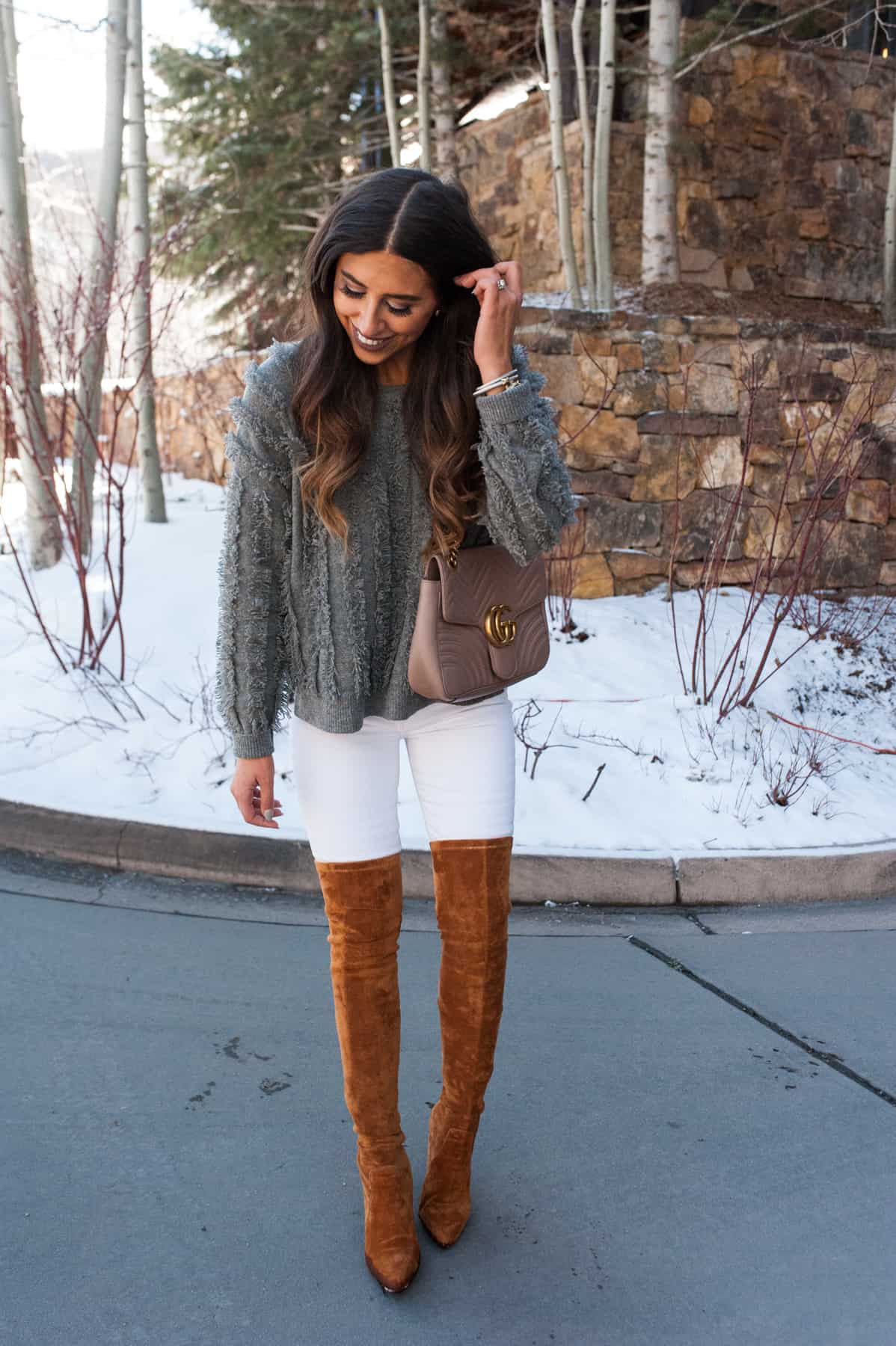 Sweater: Madewell (on sale) | Pants: Top Shop | Boots: Kelsi Dagger | Purse: Gucci | Earrings: Tory Burch
I kinda can't put into words how great our trip was to Bachelor Gulch at the Ritz- Carlton. I know most of you know that I was a hotel and restaurant major so I am a major snob when it comes to staying or dining at either. After studying the industry in college, it kinda ruined me and I became a critique of everything. It drives my sister crazy but I think it's good to have that background on when I share properties with you all! All throughout college the Ritz – Carlton was one of our biggest case studies since they do it right! I got to single-handedly experience the Ritz and I am so excited to share! I loved that I got so many messages saying you all have been here and loved it too! The Bachelor Gulch is truly a hidden gem and only a few hours from Denver. We flew into Vail airport (EGE) and was about a 30-minute car ride!
Day 1: The Tour and Dinner
Our first evening we started with a hotel tour and ended the night with a private dining experience at the historic Anderson's Cabin. Imagine a home of a settler back in the day, a very intimate setting and a dining table that fits about 10 people. It is about a two-minute drive from the resort and the chef and su chef cook up a fantastic family-style meal. It was so wonderful to start the week with this social dining experience and one of my favorite memories!
Day 2 Morning: The Snowshoe Adventure
The next morning we started the day with Snowshoeing. Anyone have any clue what that is? Because I definitely learned on this trip! That is one thing I absolutely love about traveling, is how much you learn from all around the world! Snowshoeing is basically hiking in the snow with special shoe contraptions so you don't fall deep into the snow. We had a wonderful instructor who took us around and we ended with a fabulous wine and cheese tasting. Emily and I kept joking that they made us work for our wine!
Day 2 Afternoon +Evening: Bacon, Bourbon, and Buffalos
The rest of the day was pretty much all about the tasting of alcohol since we also had that evening a Bacon & Bourbon night. I had chocolate covered bacon for the first time ever and I think it was probably one of my highlights. SO GOOD and I am already a bacon lover so it was perfect. We also had dinner at Buffalos which ended the perfect night! I probably stuffed my face with so much bacon because I was so full. I did manage to try the fried pickles and buffalo wings (of course) which were my favorite!
Day 3: Must it end?
The last day was our skiing day and oh my gosh was it an adventure! We were spoiled and had access to a few lounges. Basically, which means while we had breakfast at the Bachelors Lounge, we also were greeted with all our equipment to ski (That's right! Came to us). The entire process was SO easy and probably why I enjoyed skiing so much more this time around. We also had an instructor who gave us ski lessons and luckily didn't leave Emily and I's sight the entire time we hit the slopes. I skied like 5 years ago, therefore, I was VERY rusty. I pretty much stayed with Emily on the bunny slopes the entire time. It was an experience to see. We took it EXTRA cautious since no one wanted any broken bones!!
After skiing, one of my favorite parts was ending the cold day with a facial (#divastatus lol). My skin was sooooo dry from just being in the high elevation. I got the Oxygen Hydration Facial which was amazing. My skin finally was feeling like it's old self and the spa facility was wonderful. I took a picture of the relaxing Grotto area! After our facial, we ended the day with my favorite dinner at WYLD. Last dinners are always so sad, but so wonderful to enjoy everyone's company. We had steak and were obsessed with the spicy margaritas (a must try).
The Hotel:
The hotel property itself had AMAZING staff who all were so sweet and attentive. Also, the rooms were very large and had a beautiful white marble bathroom which is always a plus. I soaked in the tub every day which was amazing after a cold day! They had 4 different restaurants, 2 different shopping stores, a fire pit, and live music in the evening. You were able to walk right out of the resort to the slopes which were a huge difference from the last time I went skiing. Imagine not having to haul your equipment in a bus to the slopes! It's genius! And definitely my style (especially when Ted isn't around, lol). All in all, I can not wait to go back with Ted to Bachelor Gulch after I kept bragging about it the entire trip! Plus they have a Saint Bernard as the hotel ambassador and I definitely need to go back just to get more puppy snuggles! I also have our time there docked in my stories!