Turks and Caicos Travel Diary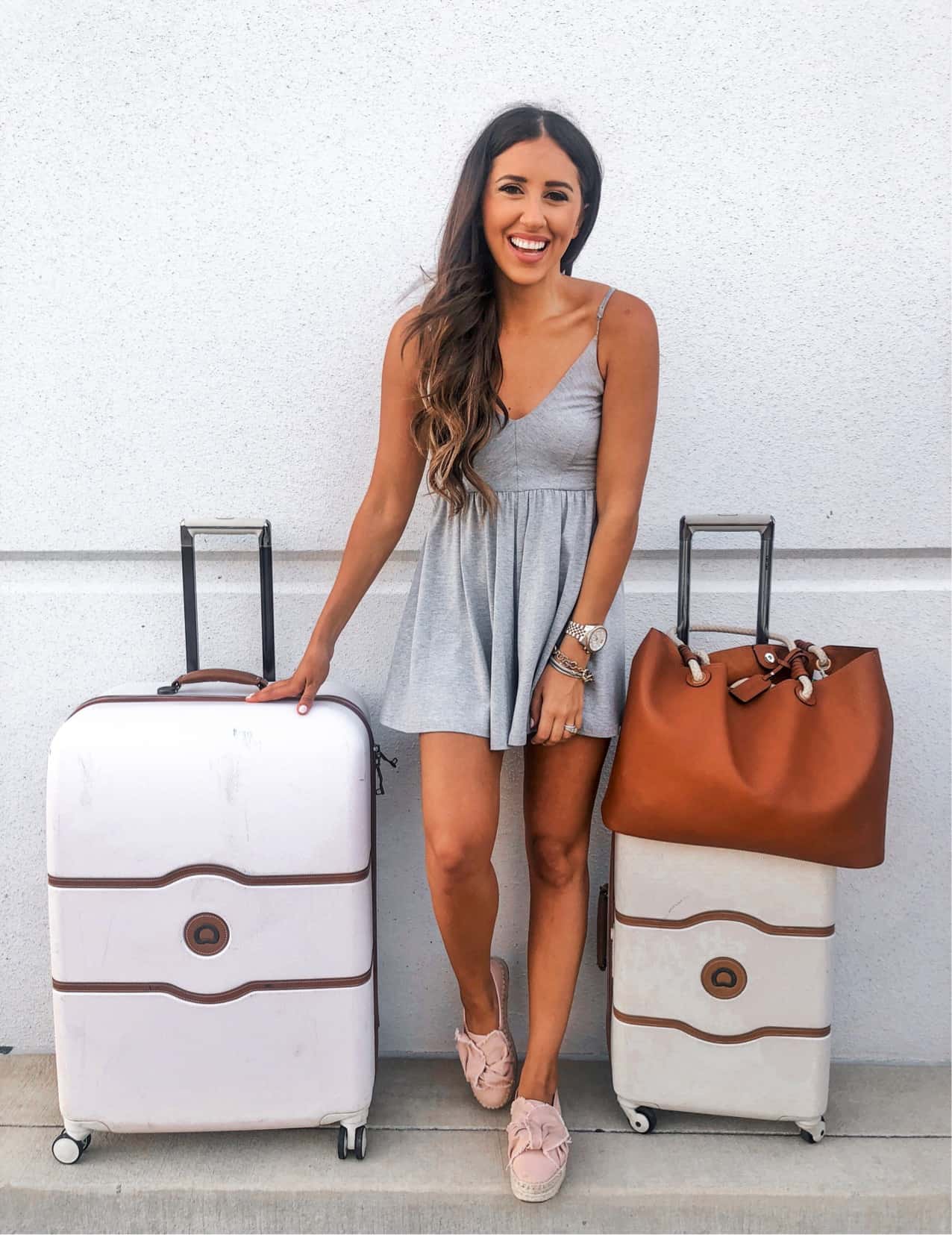 Romper: Sam Edelman | Shoes: Sam Edelman | Bag: Sole Society
Swim: Tularosa | Earrings: Baublebar | Watch: Michael Kors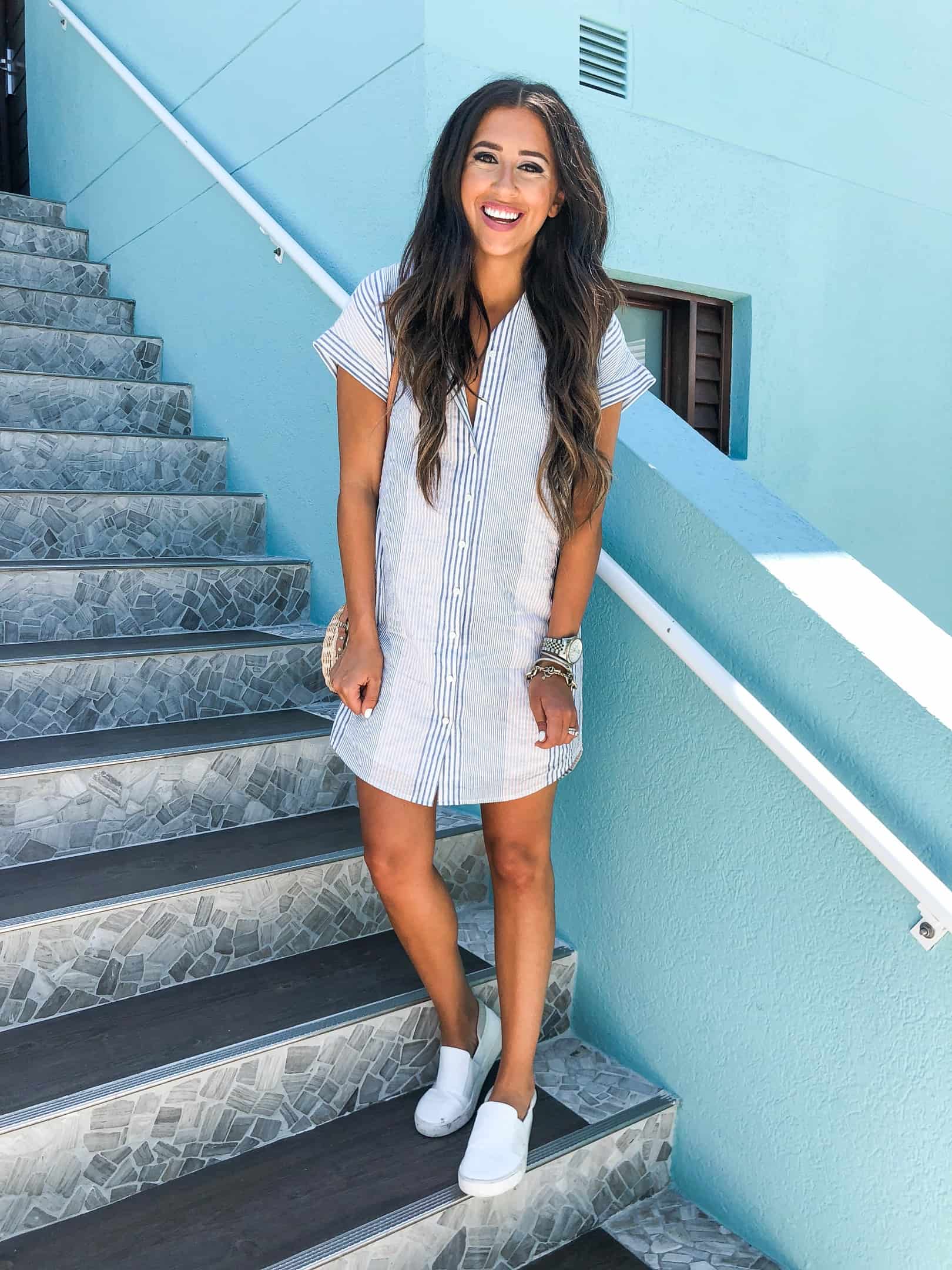 Dress: Madewell | Shoes: Bella Vita | Purse: Goodnight Macaroon | Bracelet: Baublebar
Dress: BB Dakota | Shoes: Sam Edelman | Earrings: Baublebar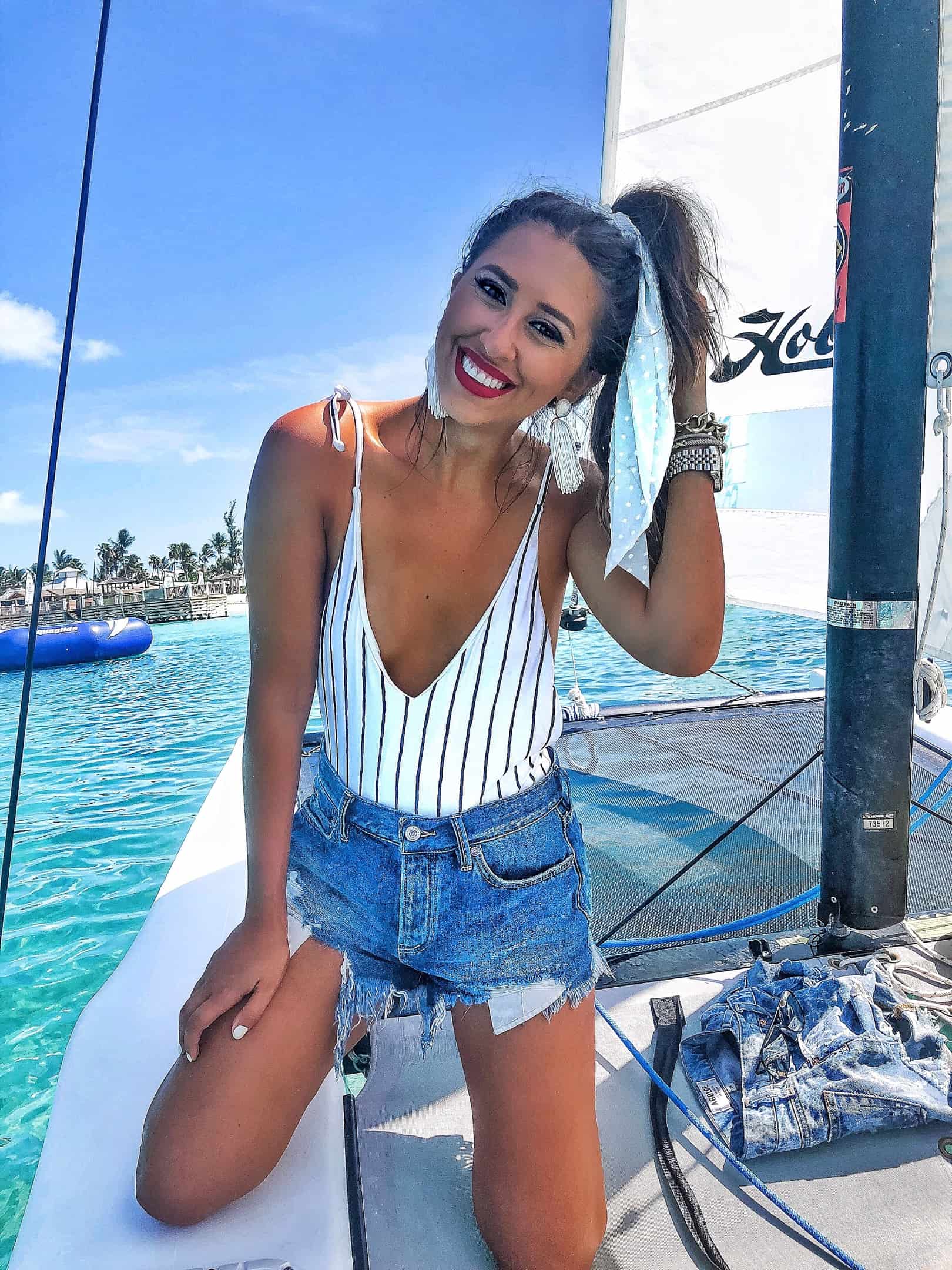 Swim: Billabong | Shorts: Free People | Earrings: Baublebar | Hair Tie: Anthropologie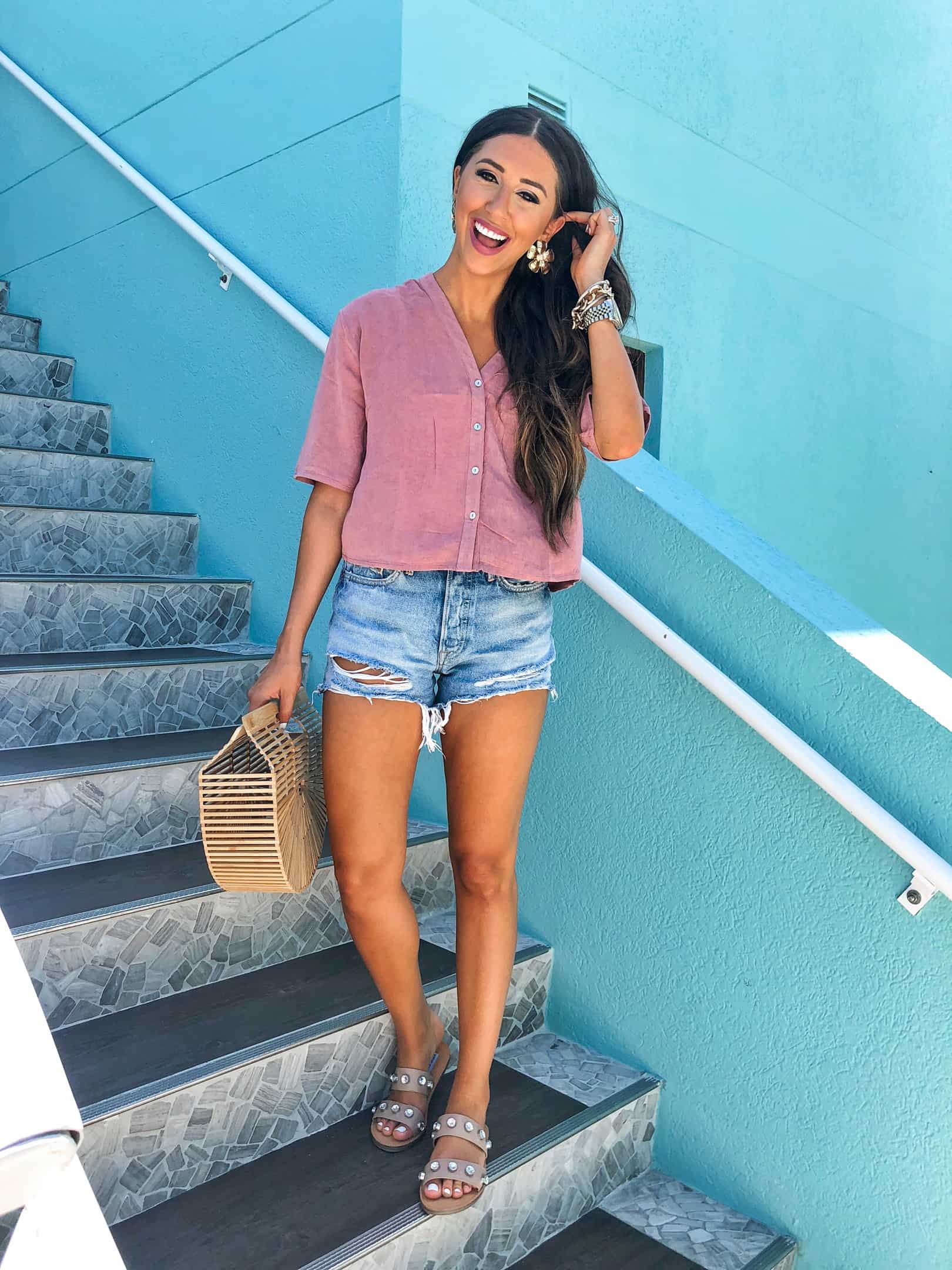 Top: Chloe & Katie | Shorts: Grlfrnd | Shoes: Sam Edelman | Purse: Gaia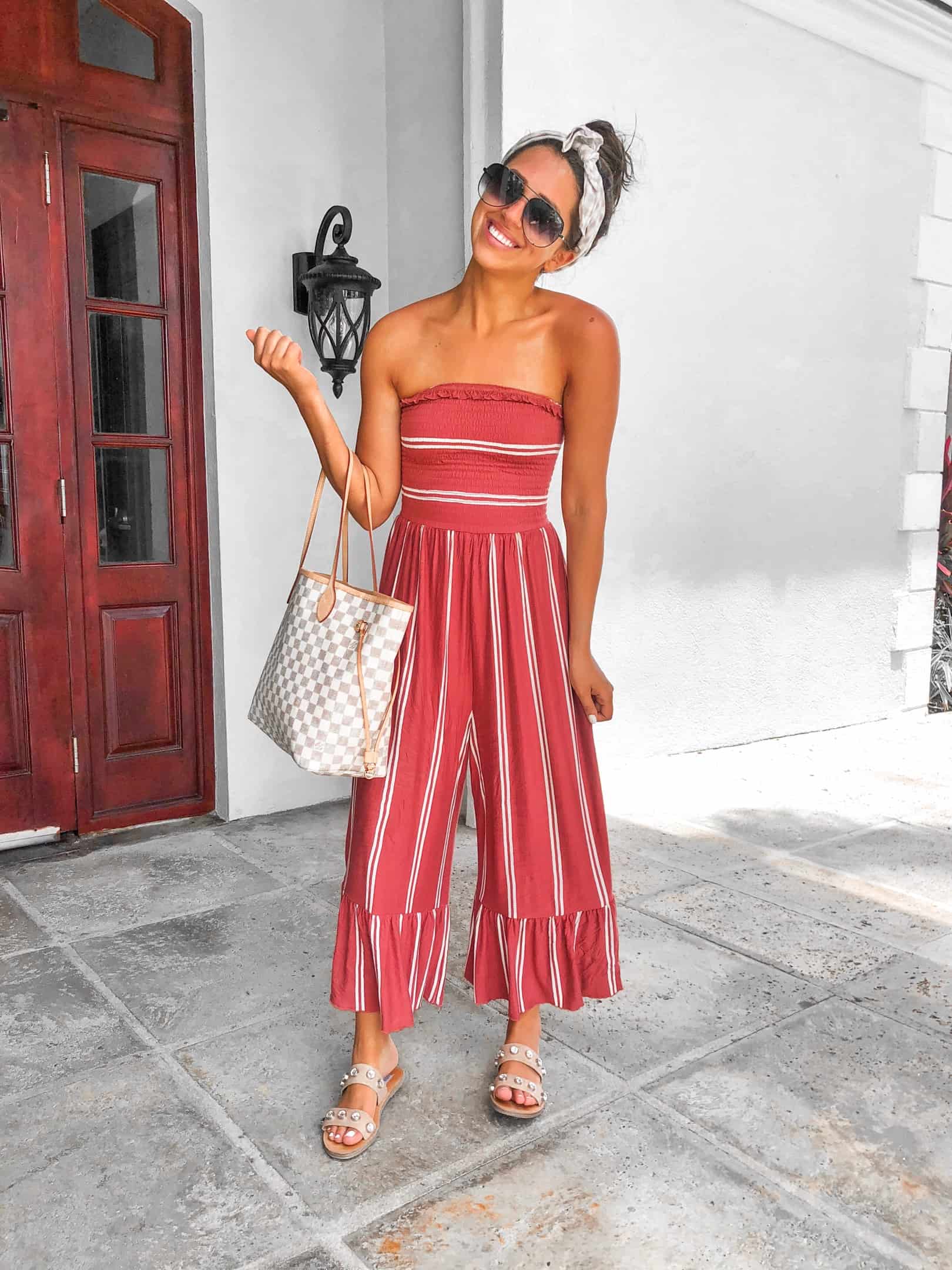 Jumpsuit: Bp | Shoes: Sam Edelman | Hair Band: Target | Glasses: Qauy
Jumpsuit: 1901 (0P tts) | Shoes: Sam Edelman | Earrings: Baublebar | Purse: Gaia
Top: Lolli | Bottoms: Lolli | Purse: Gaia | Earrings: Baublebar
Dress: Sundress | Earrings: Baublebar | Purse: Anthropologie | Bracelet: David Yurman

Top: BB Dakota  | Shorts: Bp | Purse: Claire V | Shoes:  Sam Edelman | Earrings: Lisa Lerch
Dress: Anthropologie | Earrings: Baublebar | Purse: Anthropologie | Shoes: Sam Edelman
Top: Capulet | Shorts: Show Me Your Mumu | Shoes: Sam Edelman | Earrings: Baublebar
Dress: Bp | Shoes: Treasure & Bond | Purse: Goodnight Macaroon | Earrings: Baublebar
Before I start on another adventure on Monday, I wanted to share a Turks & Caicos Travel Diary and a little review on our stay at Beaches!
I got tons of rightfully so questions asking to do a hotel review on this place! I was sitting at dinner with mom yesterday as she was analyzing the restaurant, the service, the ambiance, and I was like woah this is where I get it from, like mother like daughter. Poor Ted or Emily have to deal with me when we travel or go eat the same way I deal with her observations. I say all this just to say that I do pay very close attention to detail and love being able to share that with you all on here!
Hotel: Overall the hotel experience was amazing! Once we get a family, I will be coming back here! I did not know what to expect since I didn't do much research but it is a HUGE resort. So massive, I felt like I was at an amusement park! I did get questions if it would be a great honeymoon spot and I would say the resort is more family friendly! Their saying is "a resort for everyone" but they are a sister company to Sandals, so if you are looking for a honeymoon spot, we HIGHLY recommend a Sandals! We have been to 2 different Sandals and LOVE them. You can read about our St. Lucia one here! The hotel is divided up into 4 different themes, each with their own type of restaurants, hotel rooms, and pools. It was pretty neat!
Room: Our room was SO nice and very updated! We had our own living room and balcony and the updated bathroom was such a plus! We traveled with 2 other blogger friends and they stayed in Key West which also was nice! They had a full fridge and full kitchen which we had a mini bar. We stayed in the Caribbean & seaside area which had a mini bar! I liked that the resort had 4 different types of hotel rooms and themes to choose from! On their website, you can see the 4 different types all on one resort! It is kinda hard to explain lol! We spent the majority of the time in Key West which felt a little newer and they had an all adult pool!
Food: I did not have one bad meal at the resort! I was telling Emily that usually I am meh about food at resorts (I got sick at the last all inclusive we went too) but this resort, everything was so YUM! Even their drinks were strong which is pretty unusual for an all-inclusive. Our fav fav dinner that I keep thinking of was the Sky Lounge. We ate here the first night and yall it was SO GOOD. It is on top of another restaurant so we were able to watch the sunset. Also my favorite breakfast spot was Neptunes for their benedict! OMG it was so yumm! We also ate at Jerk Shack, Sopapillas, and Kimonos (need reservations). Again I was blown away by the food!
Beach: Ok Turks water really blew me away. It probably was so annoying watching my insta stories because that is all I kept saying. I have never seen anything like it and I MUST take Ted back here. Turks and Caicos is high on everyone's list for a reason. They had little trampoline beds for people to lay in the ocean and we spent the majority of our beach time laying on them. They were SO NICE and we just kept soaking in the blue nice waters. We also took a sailboat ride (included with the resort) and it was nice to be out on the water! Highly recommend doing some sort of water activity like this!
Transportation: So sadly there is not one straight flight to Turks and Caicos! We had a layover which is never fun! Also we are loyal with United because of mom and because the hub is in Houston, so taking another airline was not fun. Especially since 4/4 flights were ALL delayed. Anywho! It is a long travel day to get to Turks from Houston but really the water made it all so worth it!
I feel like I covered it all but if you have any specific questions, leave them in the comments and I will be glad to answer! All in all it was a great trip and I can't wait to go back! I wish I got pictures of the resort itself but you can see them in the backdrops of all my pictures above!