Pink on Pink Bomber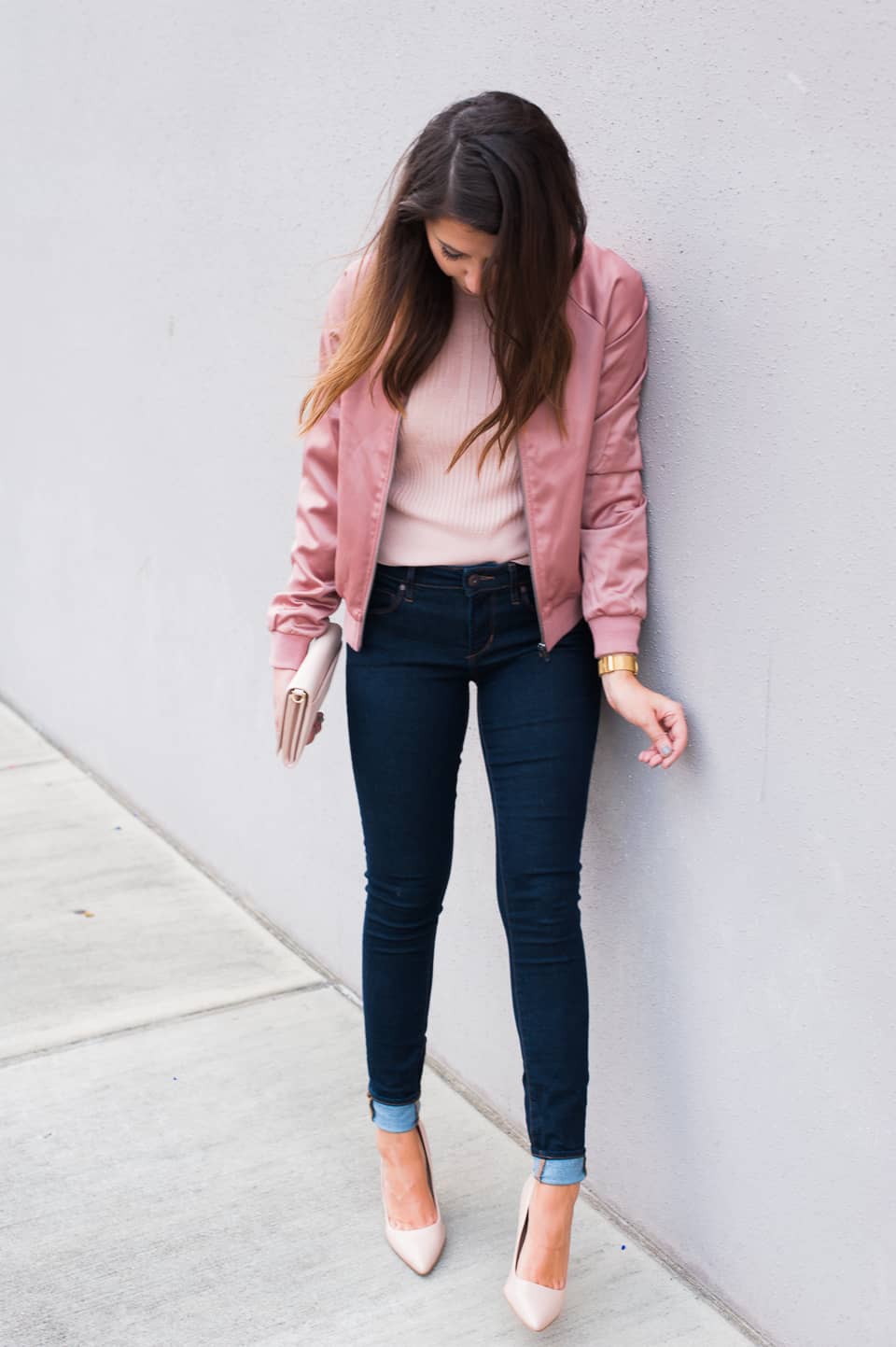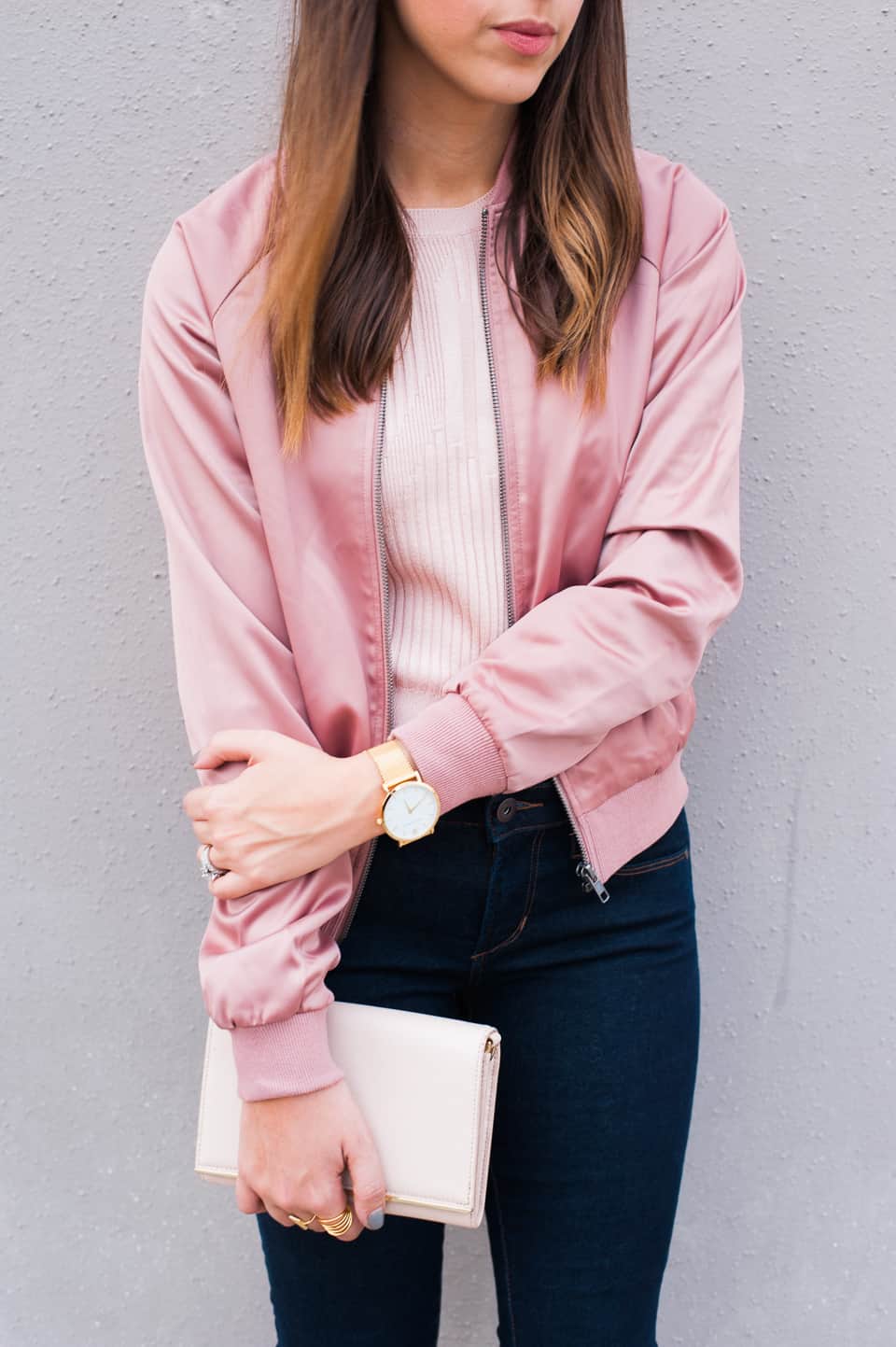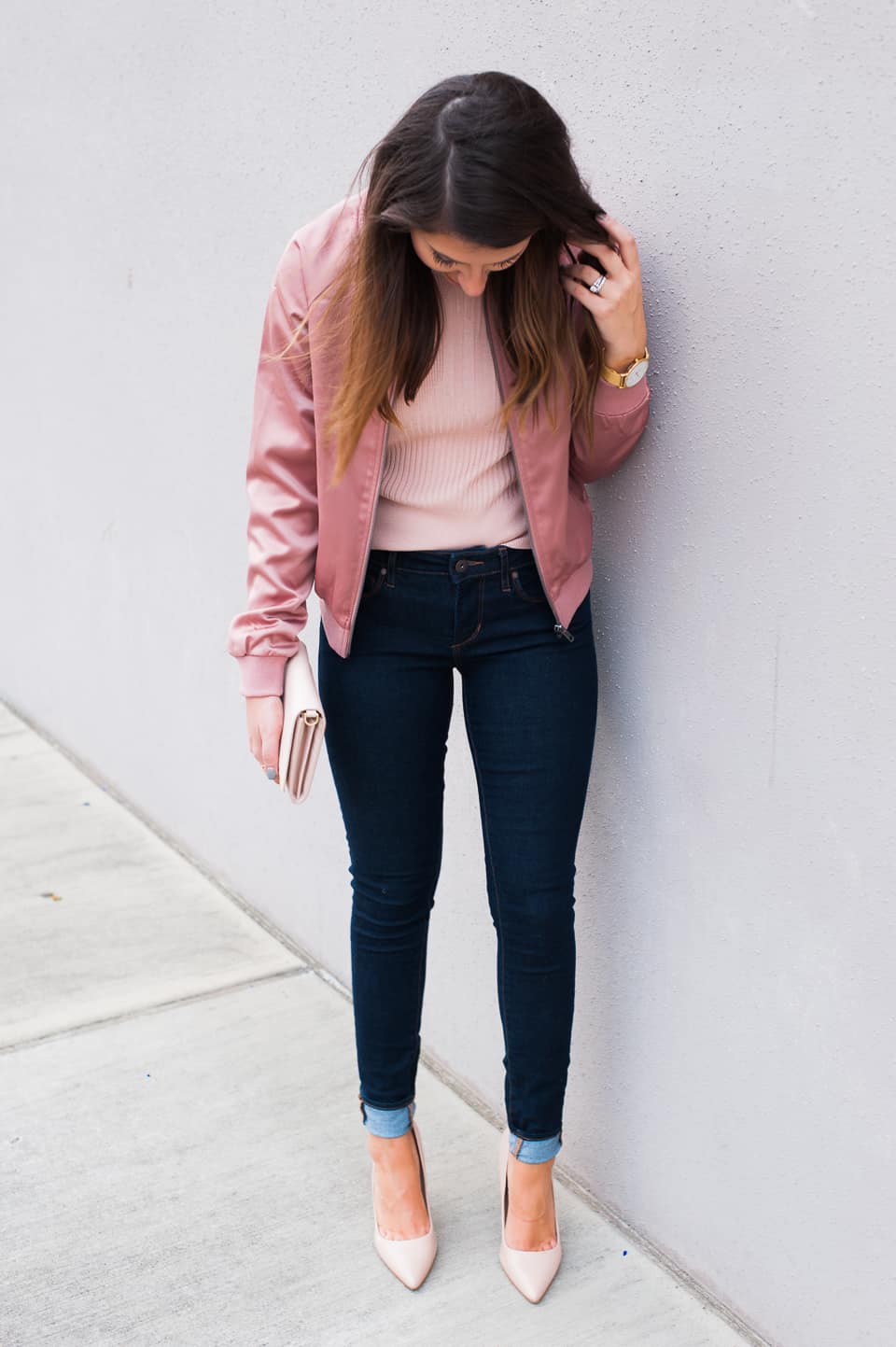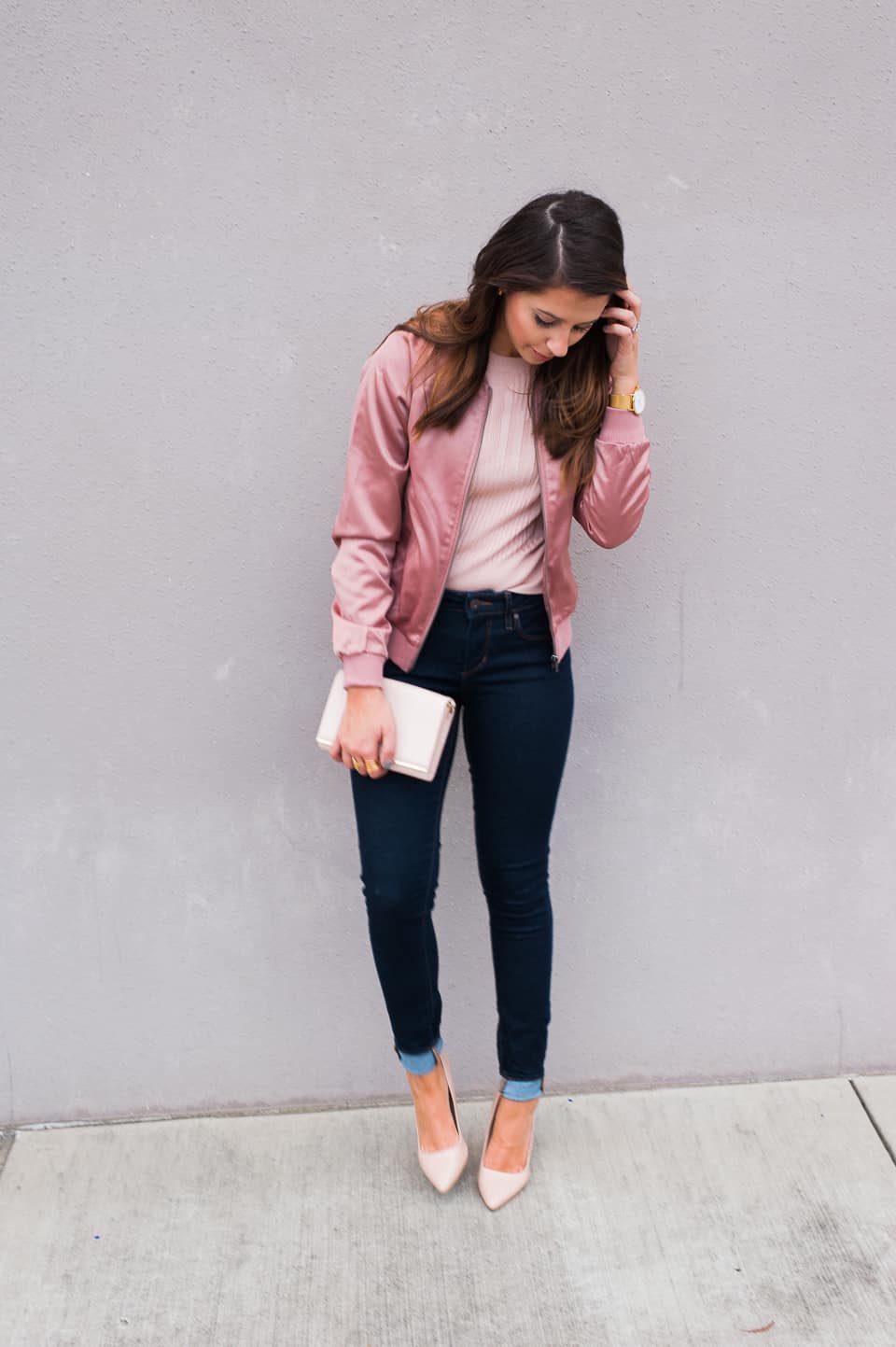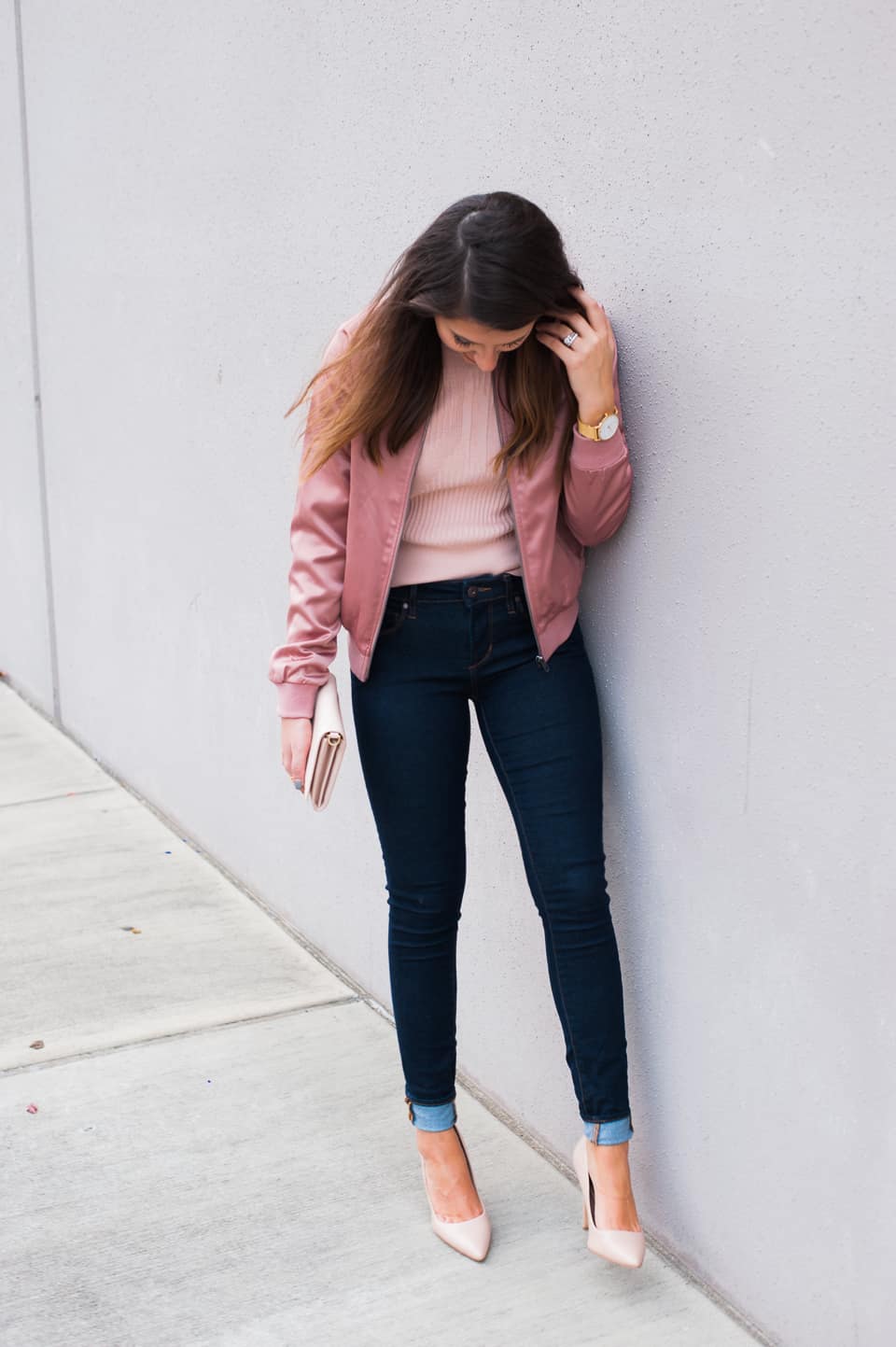 Bomber Jacket: Mural | Sweater: Topshop | Jeans: Articles of Society | Shoes: Ninewest | Watch: Larson and Jennings | Clutch: Tory Burch
I just can't stop with the bombers this year since Houston has been 90+ degrees and I'm easily able to take jackets on and off. I have been loving the monochromatic look and especially the lighter hues for some reason. Spring colors, or I like to call them winter whites, has officially gotten the best of me.
I did want to mention this clutch since I currently have been purse hunting and just realized, I grab this one way too much.  I typically am a gigantic purse kinda girl and try to stay away from colors but this light pink clutch has been an exception. If you're on the market for one this ones also a wallet on a chain.
Happy Monday! We all survived the Holidays. I hope you had a restful, eventful Christmas weekend. Ours was insane / hectic to say the least. We stayed in Sugar Land (we both grew up 5 minutes from each other) the entire week and it was non stop. We finally got home late last night and today we are off an another adventure. We both have been looking at each other like are we really doing this? Be sure to follow along on snapchat (dederaad) / social media to see where we end up!