Blue and Yellow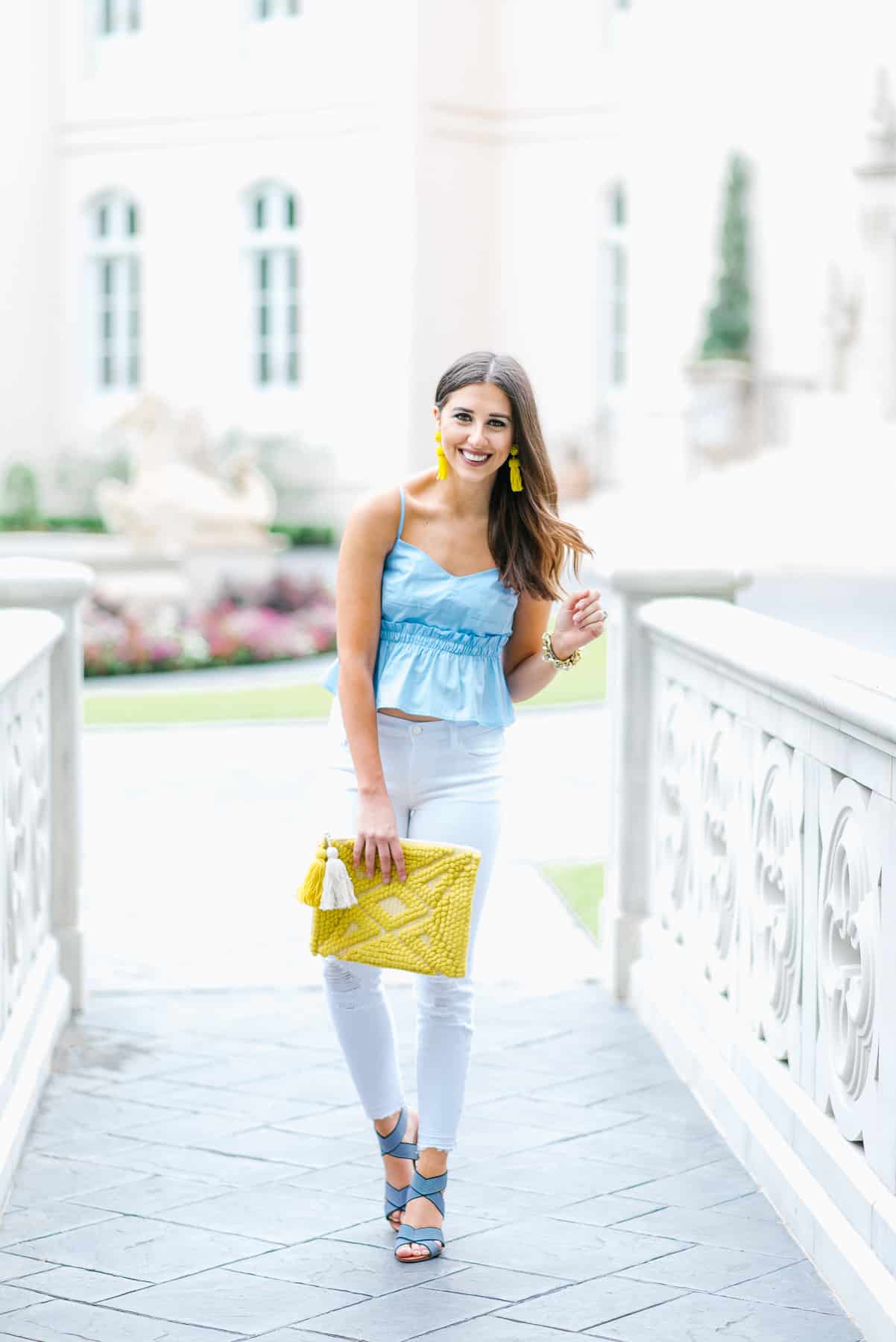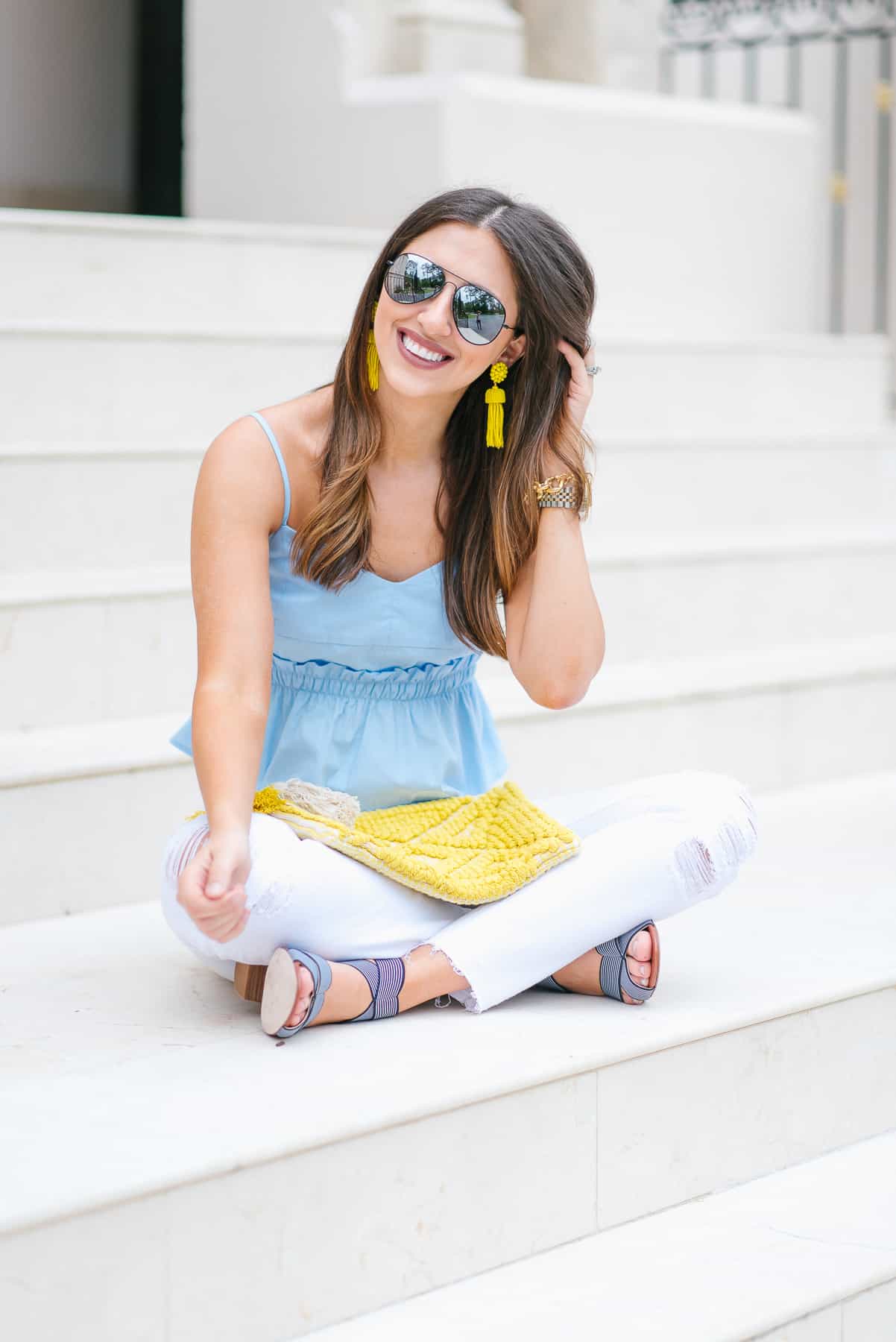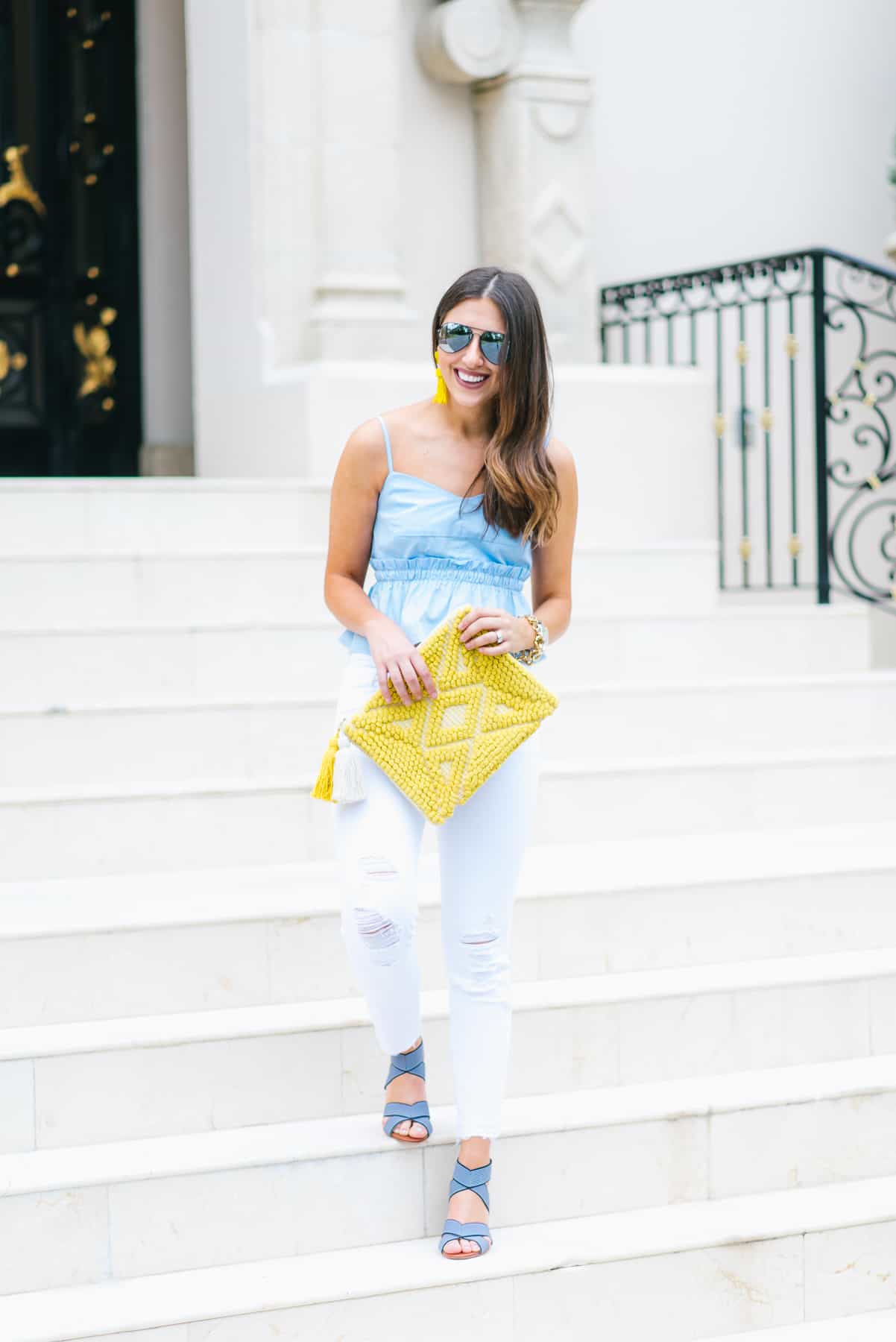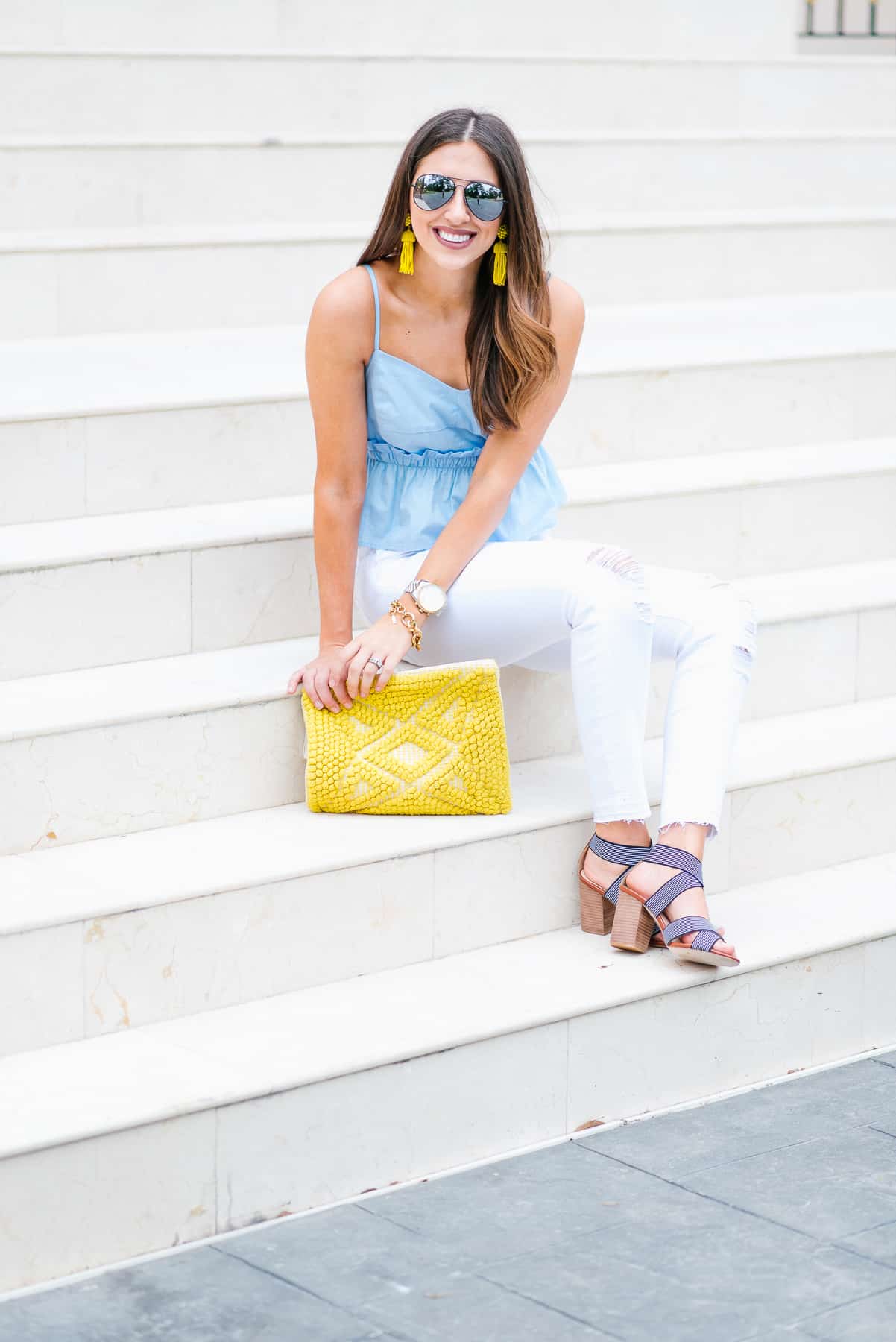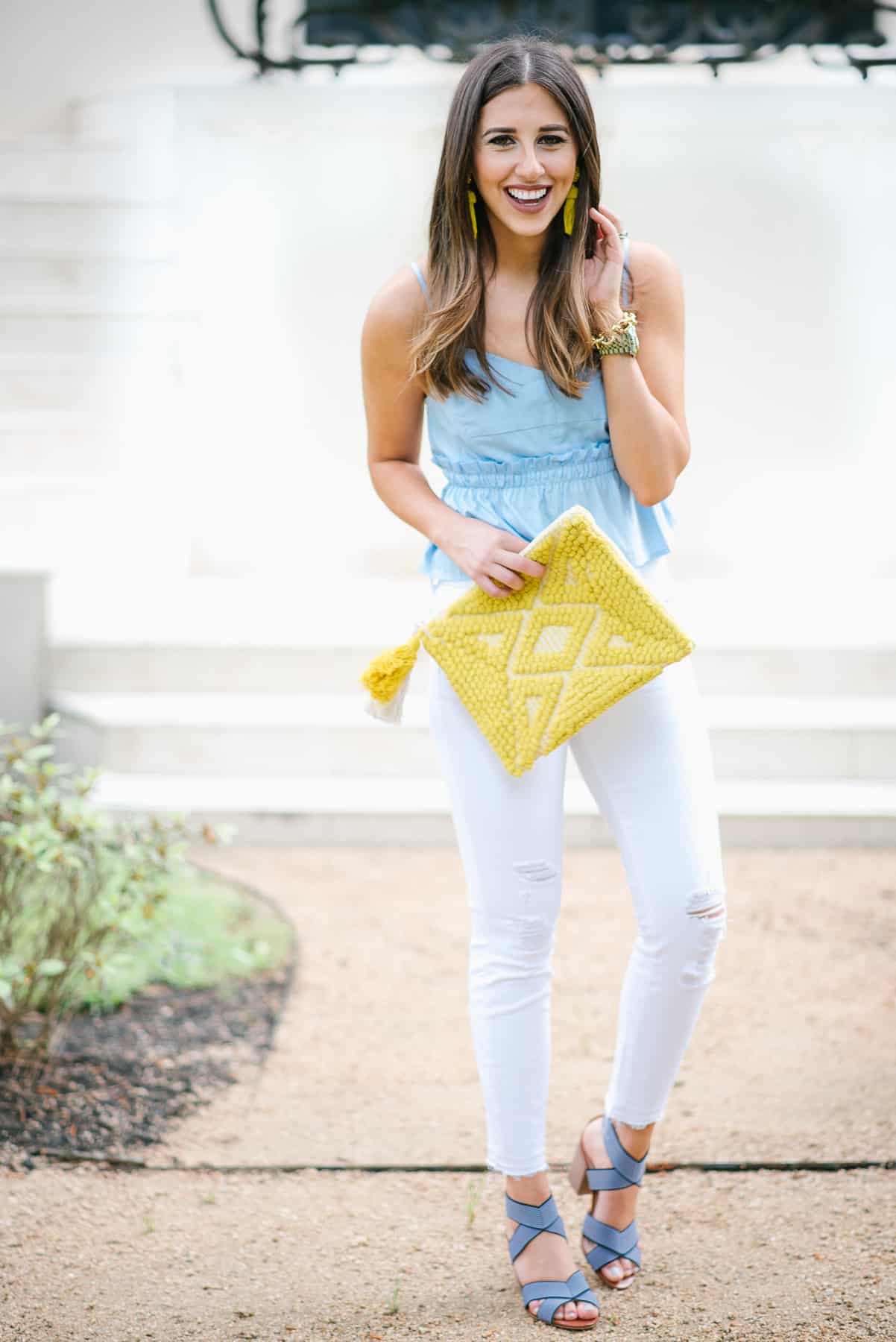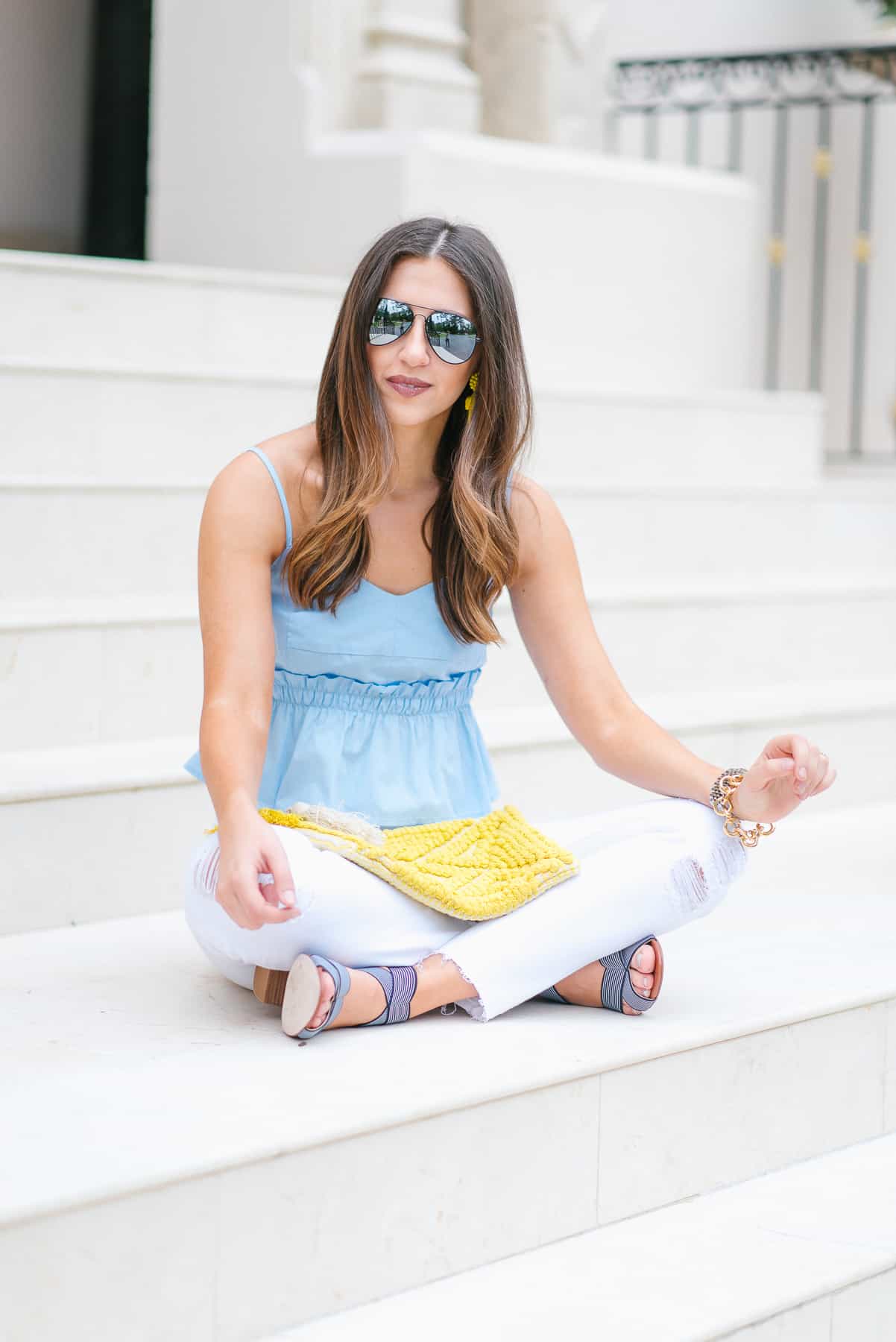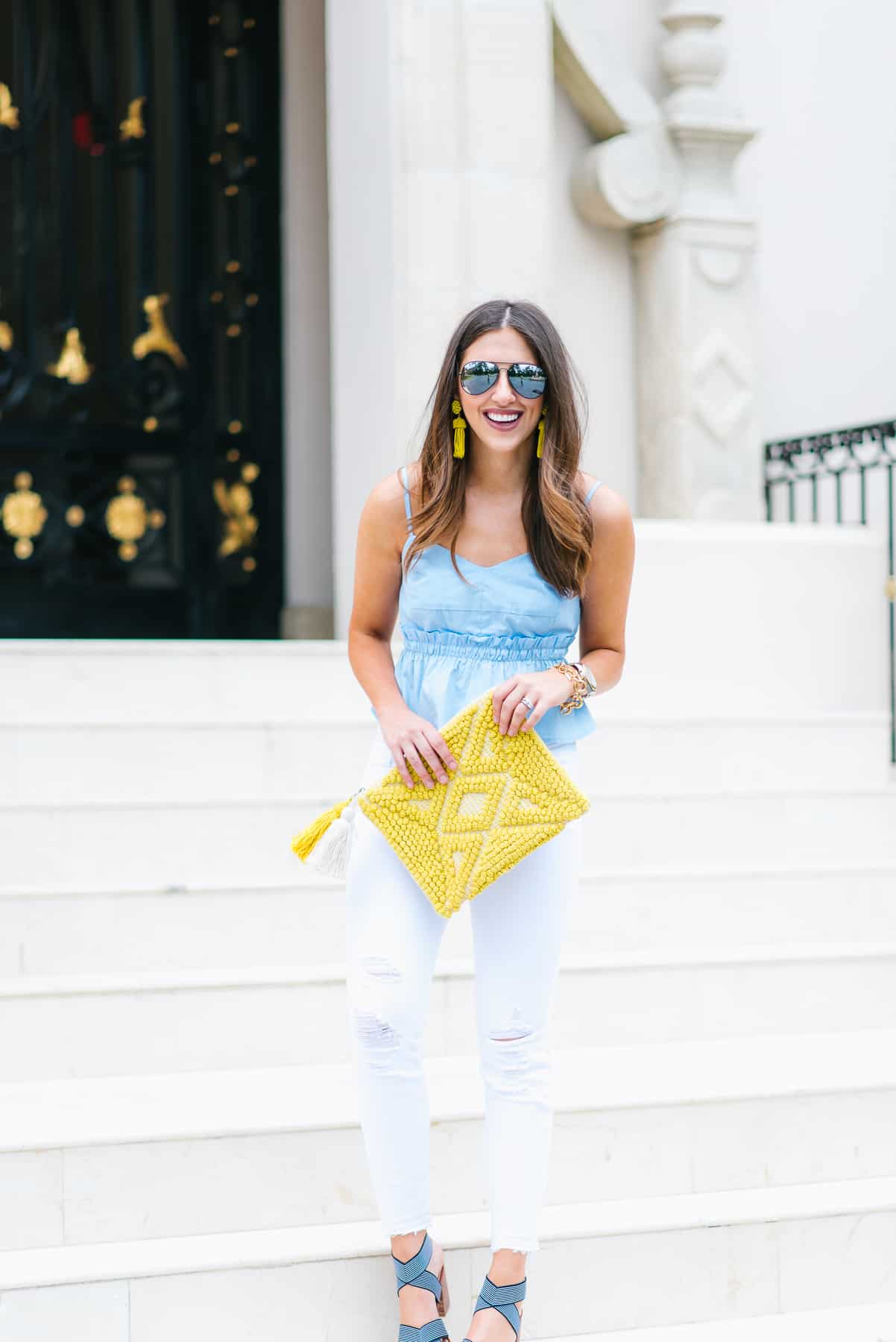 Top: Chloe & Katie (only $35 bucks) | Denim: Articles of Society | Shoes: Sole Society | Earrings: Lisi Lerch | Glasses: BP | Clutch: Sole Society
Y'all, overwhelmed with love and thanksgiving on my post yesterday. I loved hearing from so many of you and I just want to say, wow – thank you! It's so helpful to know you all enjoy reading the most random facts about me and my parts of my story. I have made sure to note to share more of who I really am and the silly stories that come from life. Today, I honestly am over exhausted! Days like this, I will share just a little about my outfit and what I am up too! I hope that is ok! #vacationiscallingmyname
Idk what inspired me to pair blue with yellow but I am so glad I did! I love this little bright blue peplum top that is only $35. I got so excited when this clutch came in because that obviously has been my weak spot, and these earrings coordinated perfectly! I also can walk days in these slide on sandals from Sole Society.
I feel like I have beat the dead horse with my birthday shenanigans but they really don't end until May! I don't remember how or when I got this way but I love feeling spoiled and like a princess in April. This morning I am headed to Katy Mills mall to host a Birthday x Spring Trends event. I got to invite some of my favorite Houston bloggers to enjoy the morning with and present my top picks! Then after, a couple of us are headed to lunch to celebrate some more. One more thing that I am grateful for, is the community of bloggers in Houston and how supportive each one is.
Happy hump day babes!