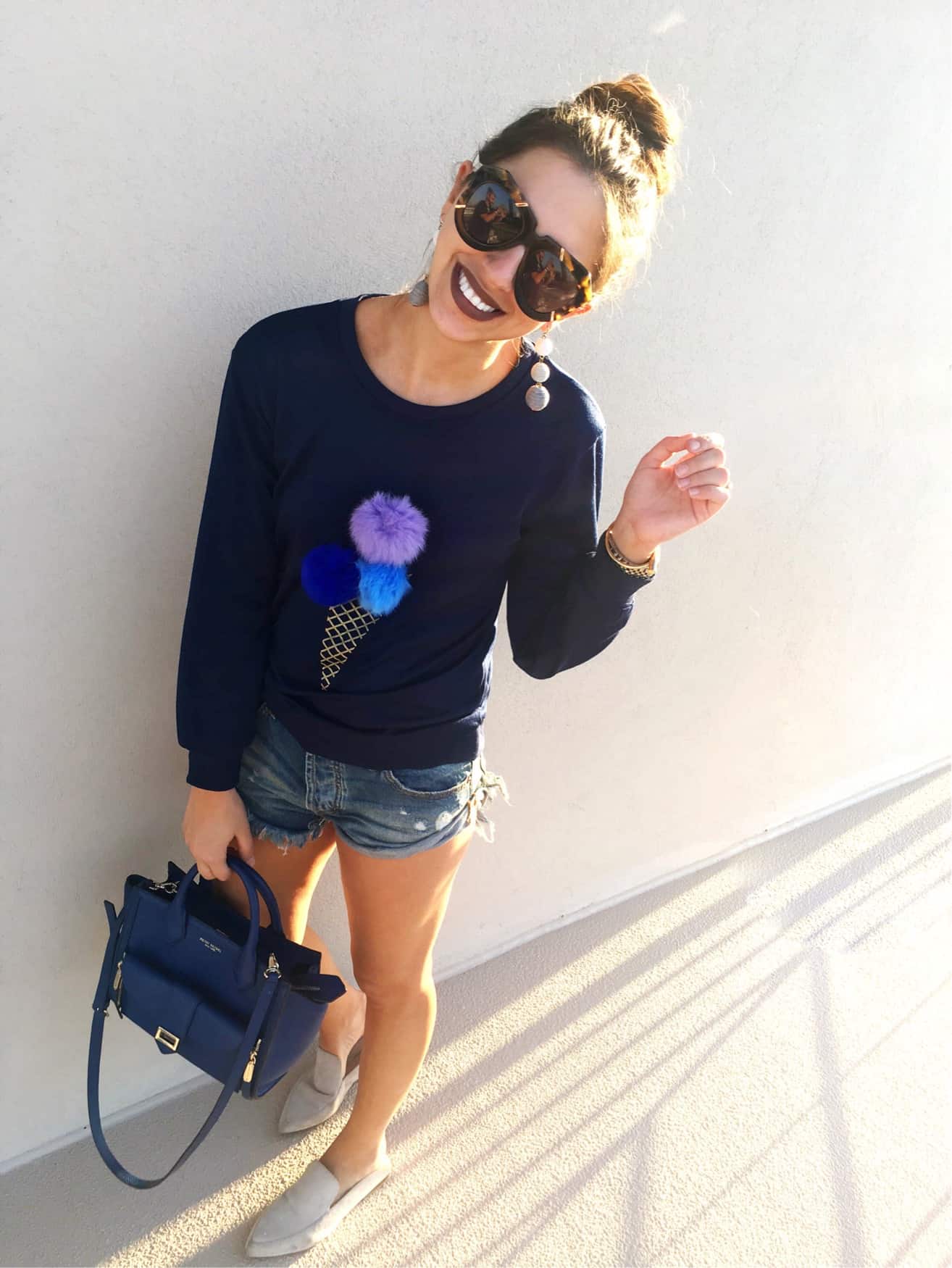 Ice Cream Sweater// I think this is such a darling sweater for only $9 y'all. The poms do droop a little but cmon, $9! Perfect for chilly summer nights. I ordered a medium, could have been good with even a large.
Sweater Top // Gah I love this thing so much. Perfect for you working gals. The sweater material is some stretchy goodness. If you follow on snapchat, you know I put this on to work all night last night. I felt like dressing up a little to make me feel better tackling my inbox. Anyways the back is TO DIE FOR.

Print Blazer // So I have been looking for a blazer that does not have lapels. I came across this one and honestly it looks MUCH better in pictures than it does in real life. If it was hanging on a rack in a store, I would not purchase it. I do like to fun prints though and for the price / quality, it aint bad!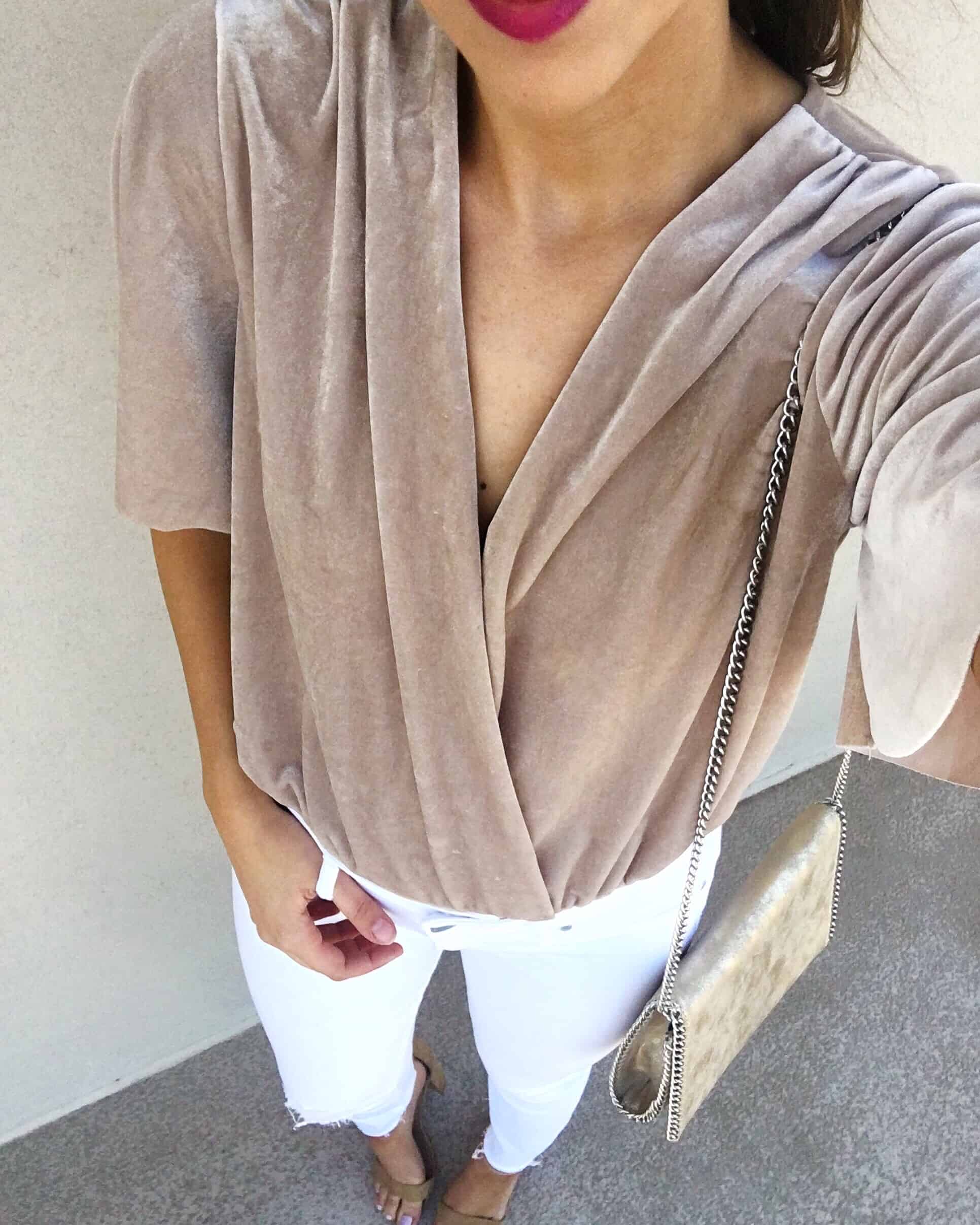 Velvet Bodysuit // This is kinda a must. One of my favs! I love the deep V cut and the quality. Not to mention velvet is in this season. I get so many compliments on this piece and I know a couple of people who also have purchased it and love it.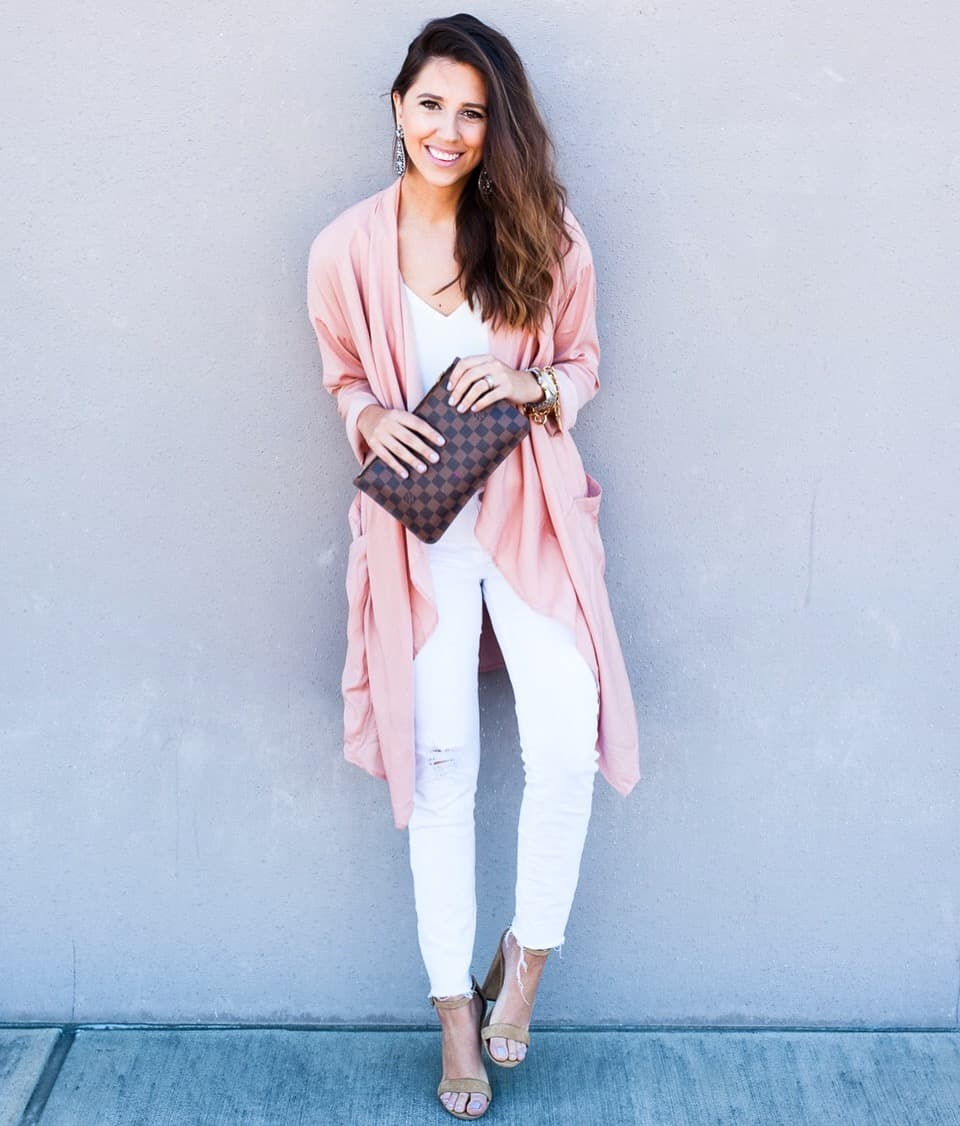 Duster // Such a cute little number that adds some flavor. It does wrinkle VERYY easily.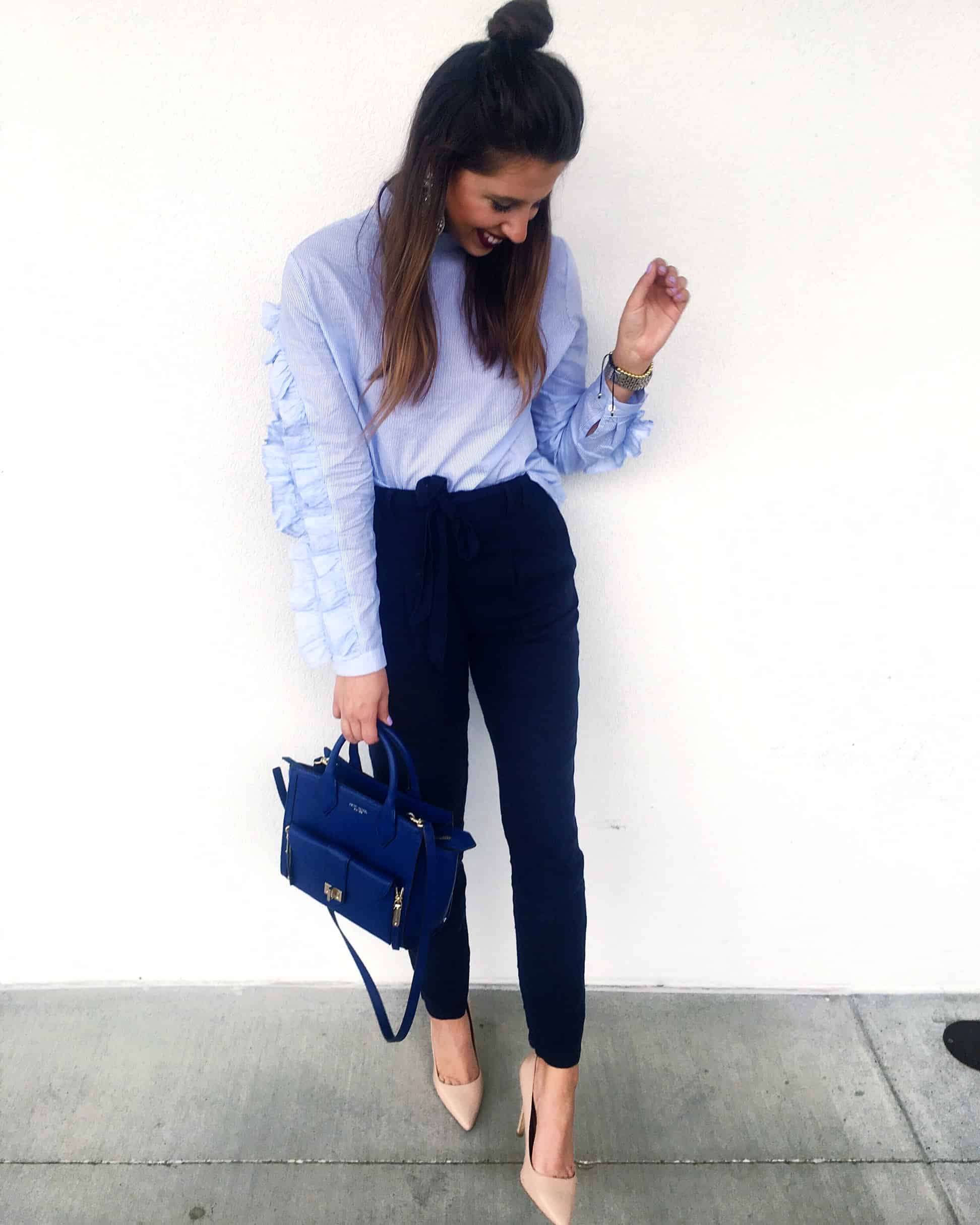 Ruffle Top Sleeve // One of my favs currently. Perfect for you working ladies. Such a fun spin on a pin up top and the quality wins in my book. So cute and makes a statement!

Off the shoulder sweater // This is a cute on trend top but it wasn't very practical. It was a little short and I already have a short torso. It does get the job done!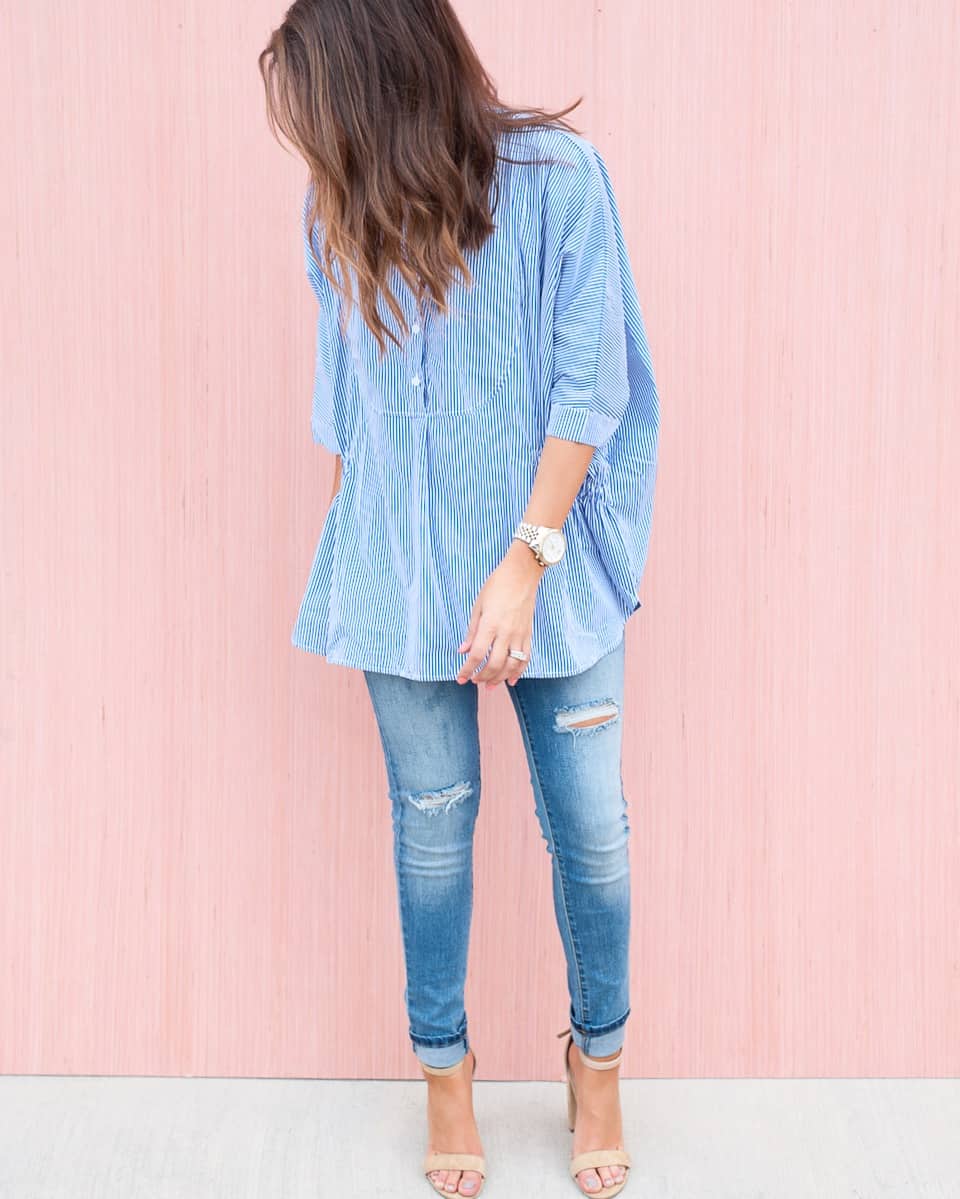 Batwing Top // I got so excited when I found this in my closet last week. It's just so darn comfy. Sadly its sold out so I won't go on and on about it!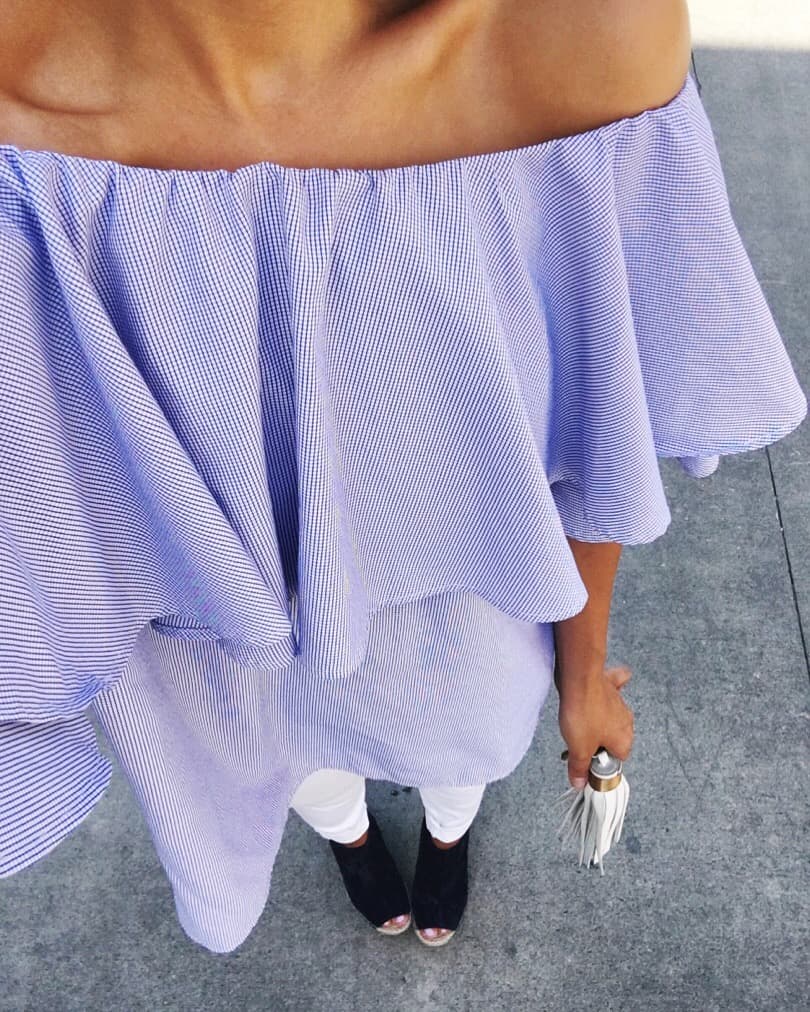 Off the shoulder ruffle // My friend gave me this top last summer since she felt that she didnt have the "guts" to wear it out. One, she was crazy but two, I didnt want to argue since I was eyeing this shirt when she wore it! Guys, it's my fav. It makes a statement in the prettiest color and is a knock off version.
Floral Wrap Dress // This babe has such personality and I love it! I reminds me of our Japan trip. When I get help with laundry, Martha always puts this in the robe pile lol it does look and feel like a robe but luckily, you can wear this one out to dinner! I actually wore it to a garden party and it was perfect. You do need a slip!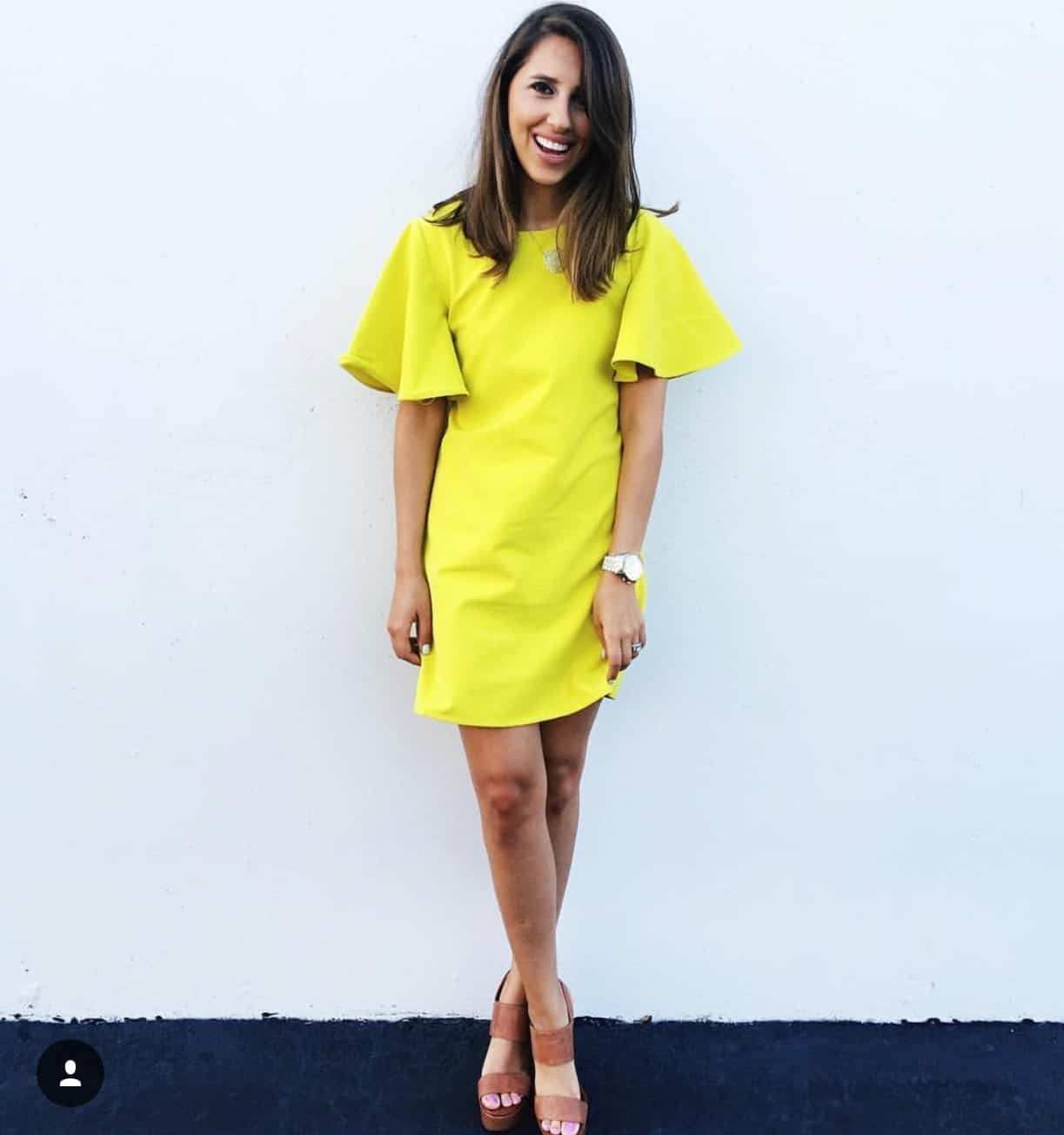 Bright Yellow Dress // I wore this to a wedding and got so many compliments. The material was what blew me away. So good!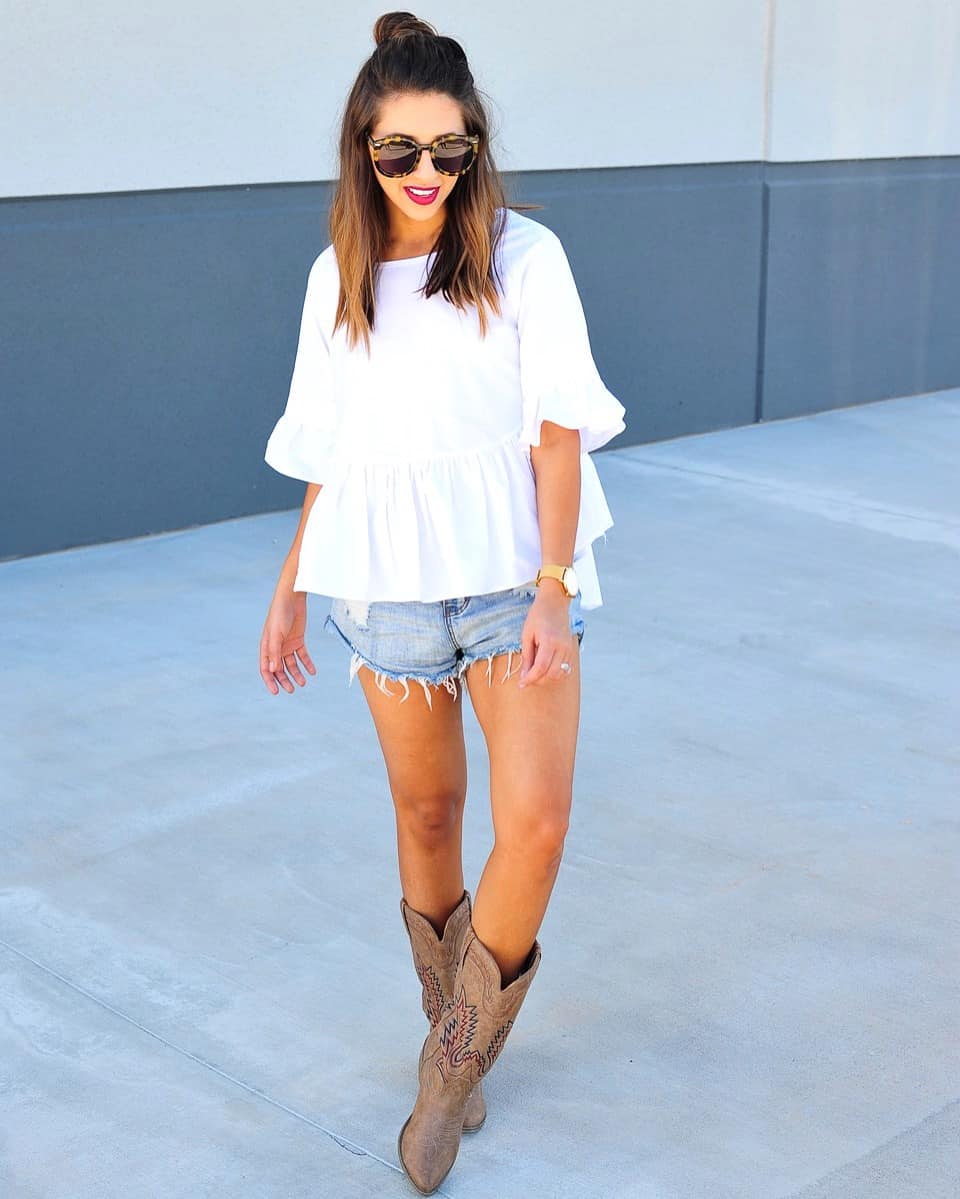 White top // Gah I loved this one! It wasn't even see through and had the cutest criss cross back. It matched with everything and gave that little white top a spin!
I had a reader ask me to do a round up on my Shein purchases and I LOVE post recommendations so here we go! They are in order of when I purchased them. Again, I believe this retailer is such a gamble. Sometimes the quality blows me away and some of my favorite pieces are from them. Other times (only like twice in my case) I haven't been crazy about what has come in and I simply, don't share those items! Be sure to read reviews, ask questions, and be patient when ordering. You also can tell that I have a theme of big tops, and flowy dresses when ordering I choose items from them. I have been ordering from them since High School and still have a sweater hanging in my closet!
It was not my intention to give Shein such attention this month but hey, it happens! Do you have any blog post recommendations? You can always tweet, snap, email, comment below on blog post ideas!!