Ruffles + Thoughts on Shein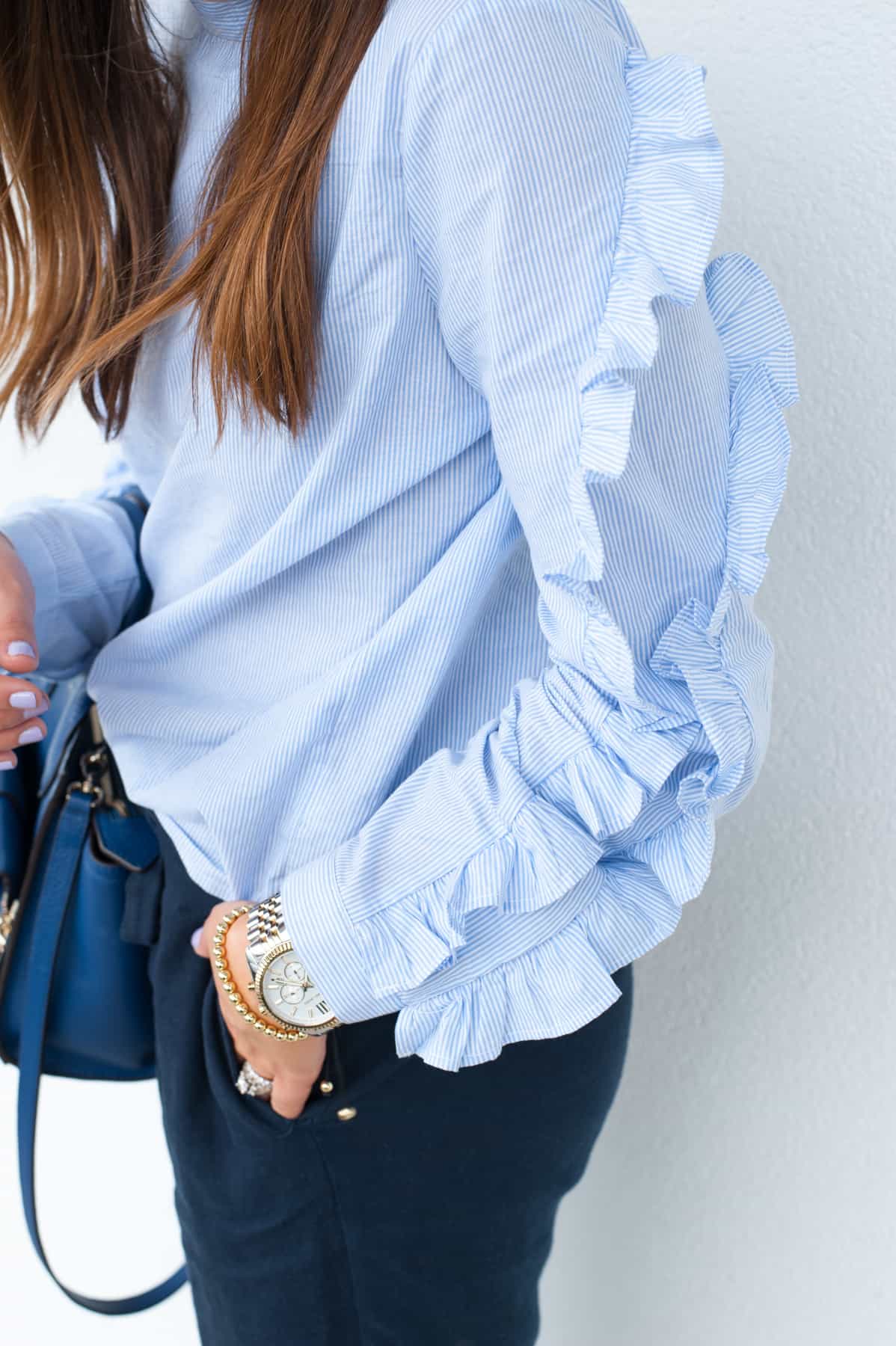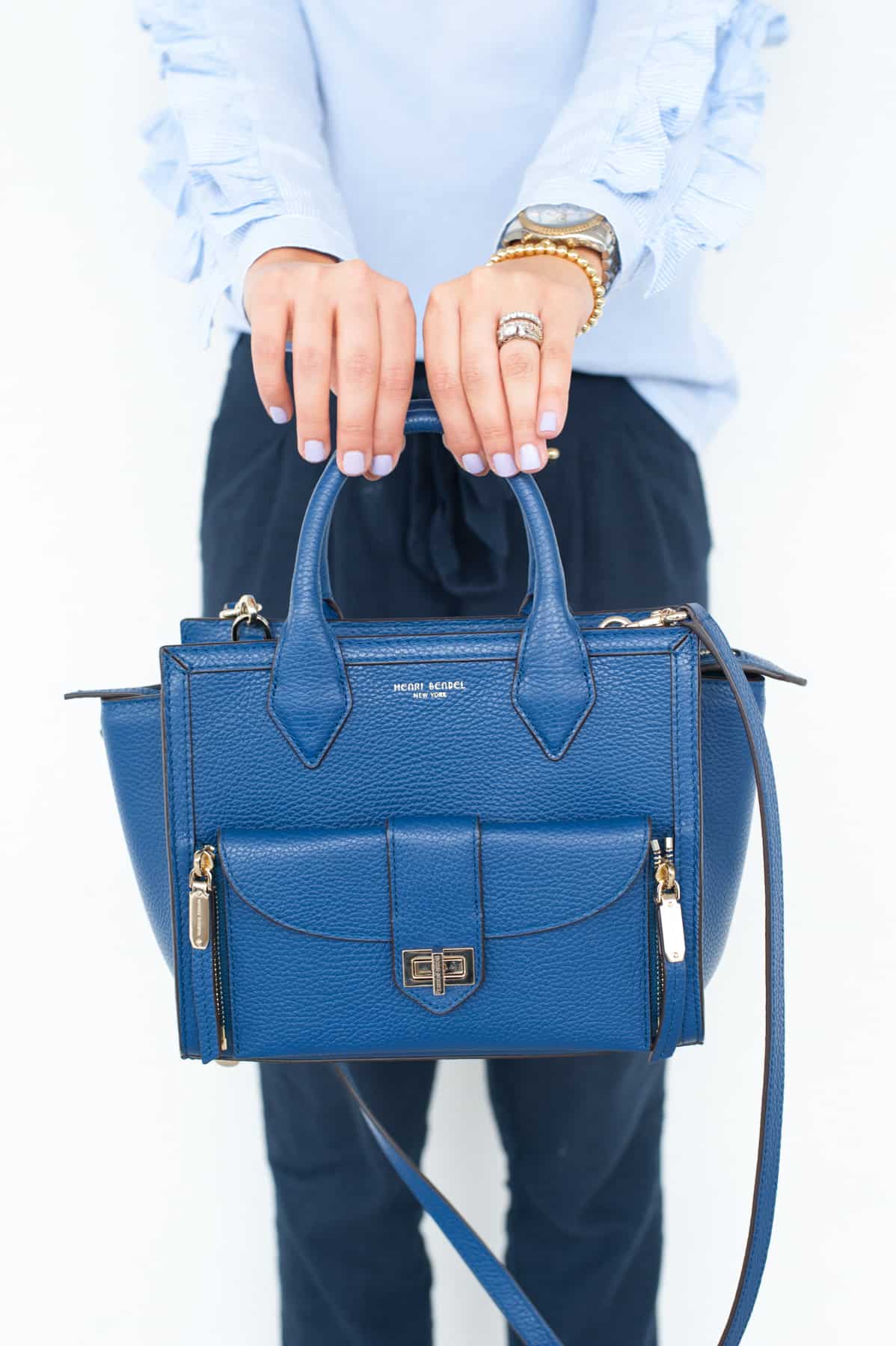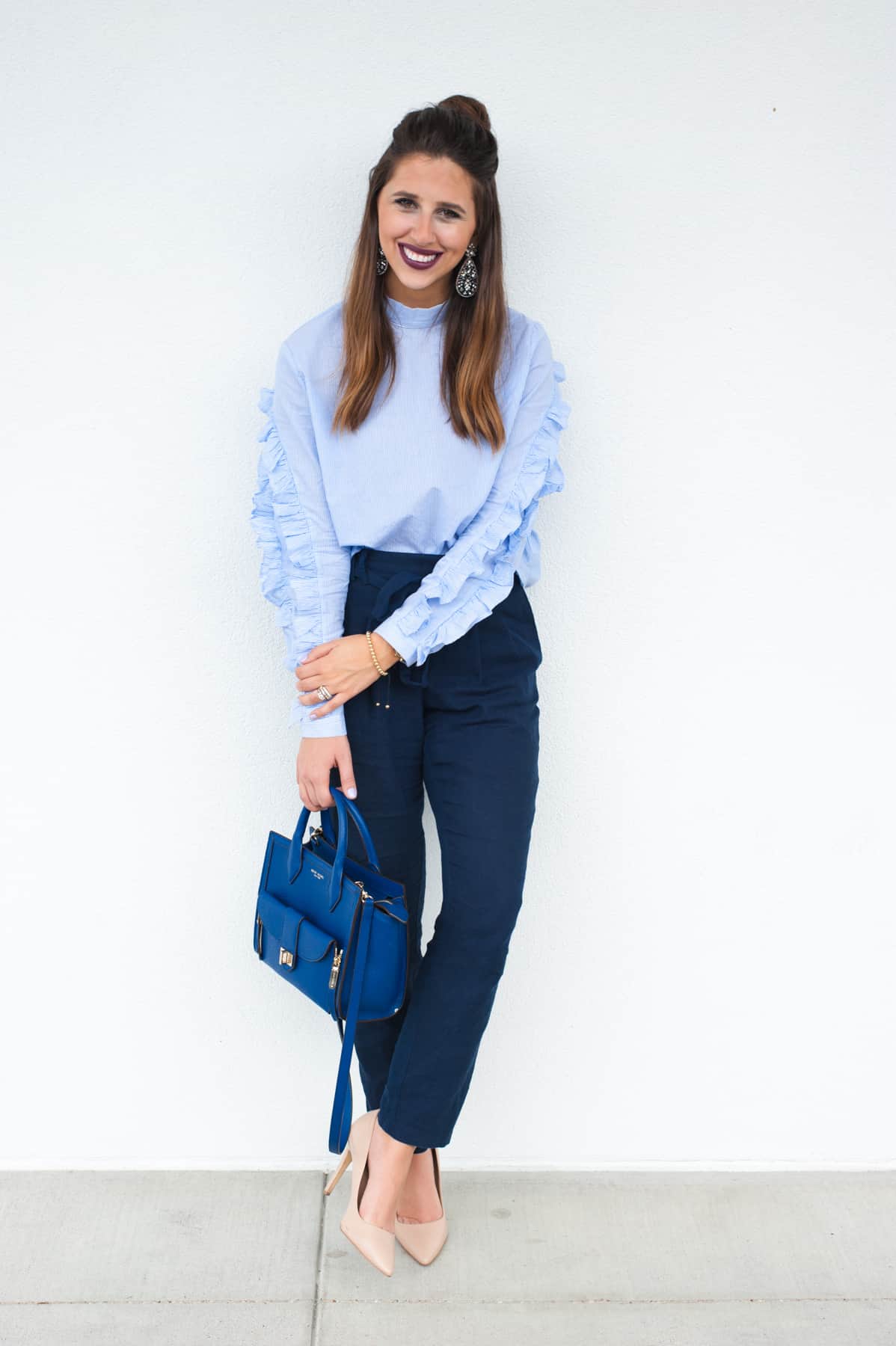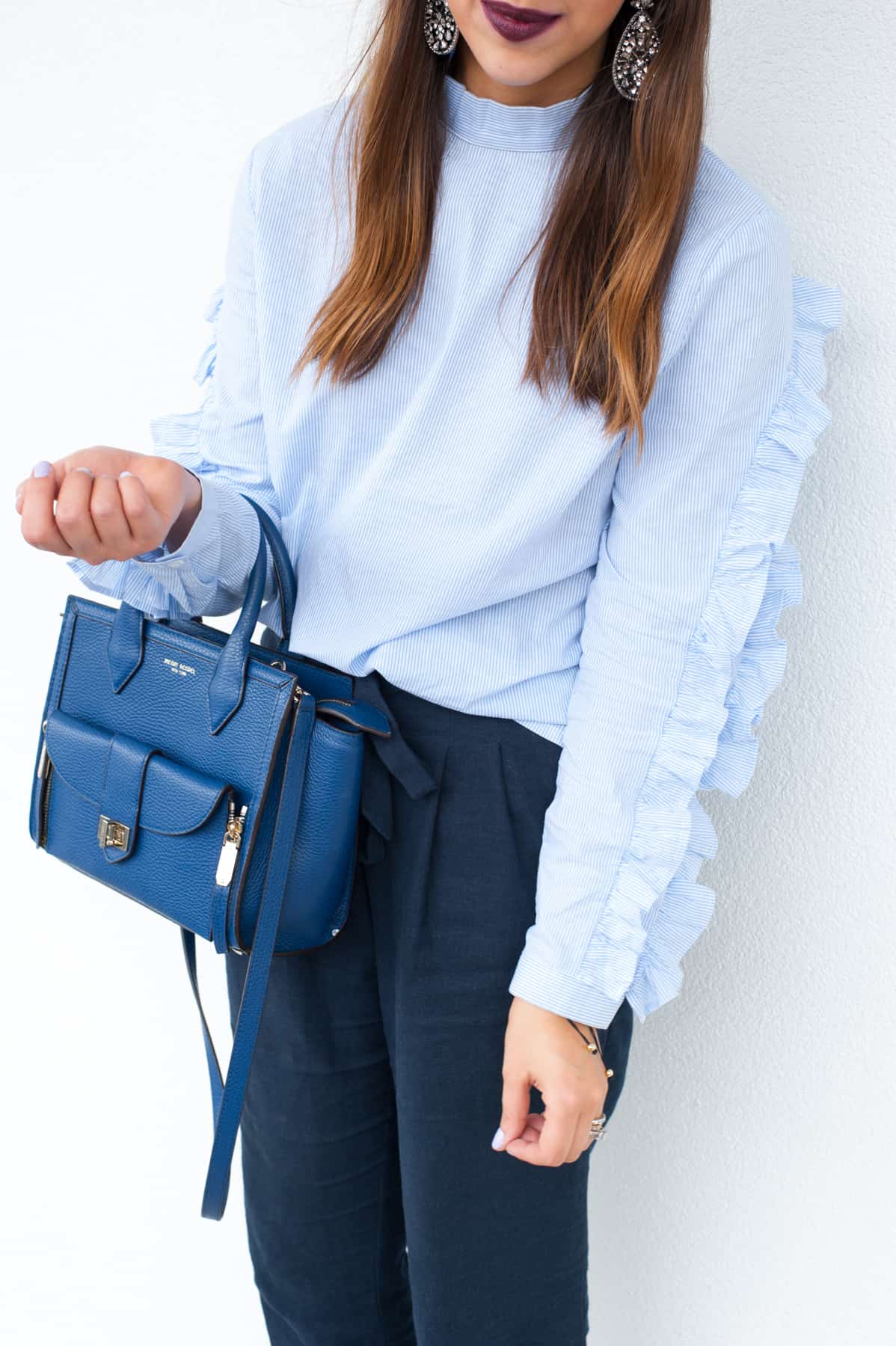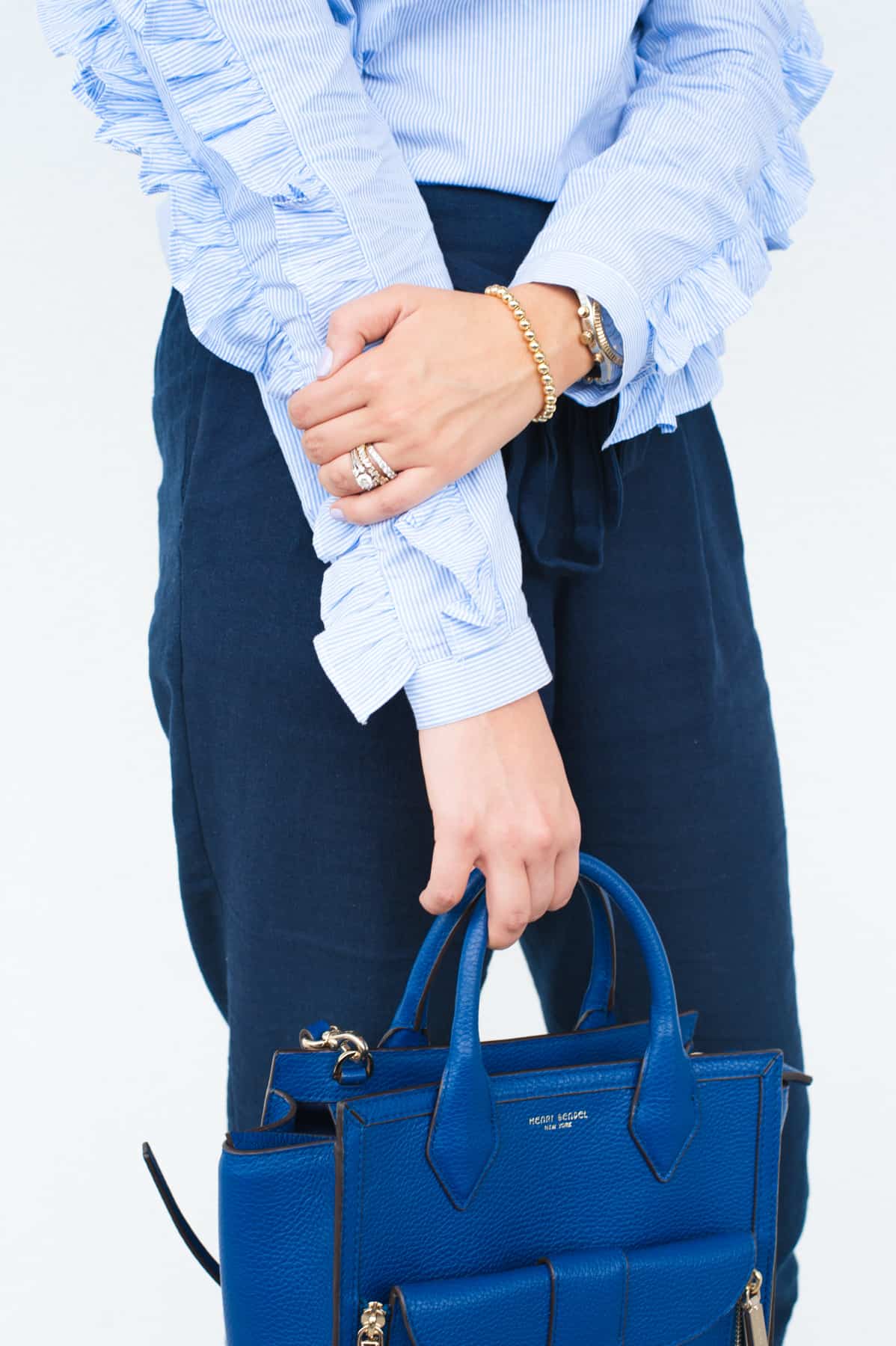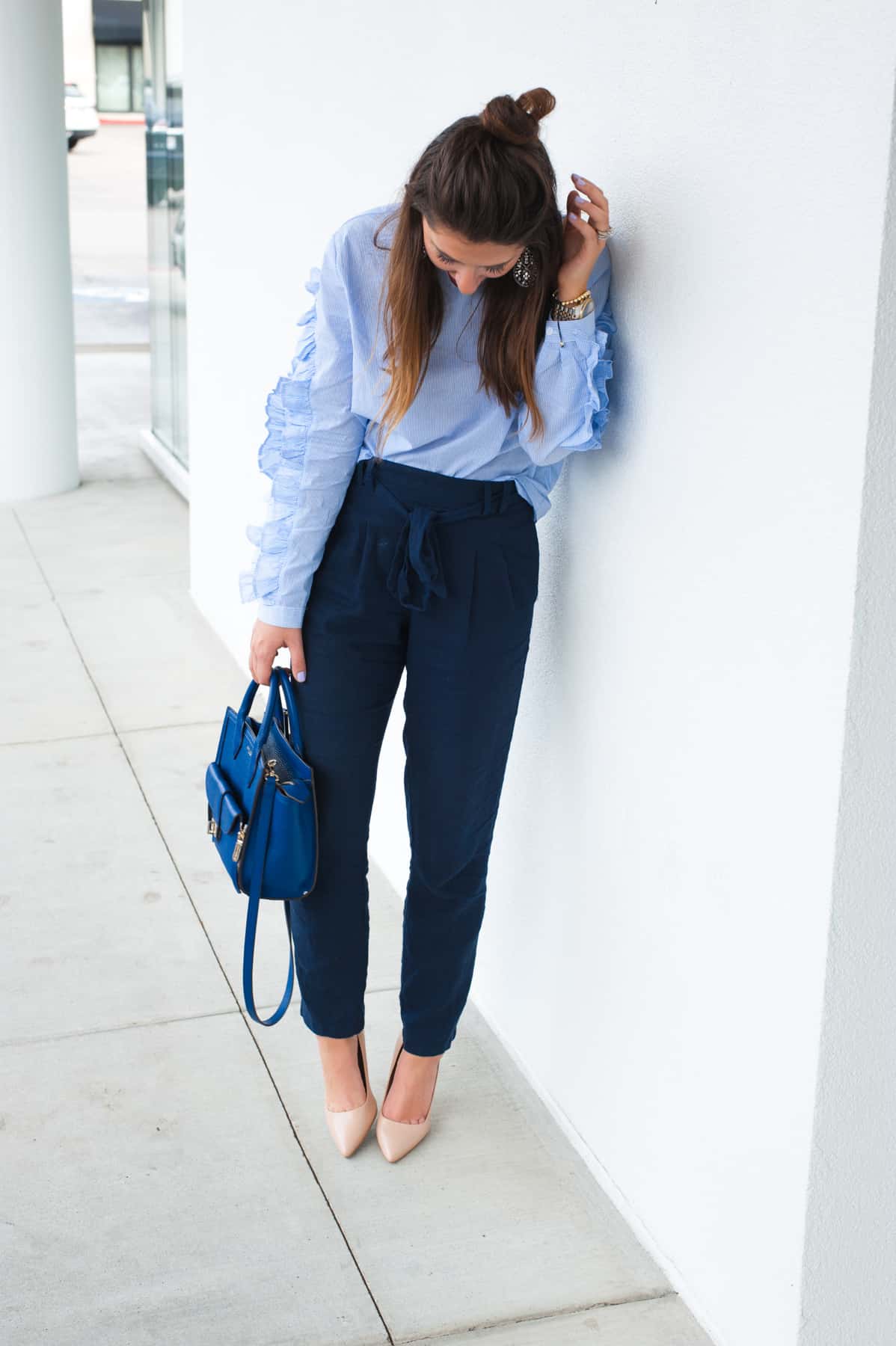 Pants: Mimi | Top: Shein | Purse: Henri Bendel | Earrings: Bauble Bar | Shoes: Sam Edelman (So comfy)
It's no secret that the color blue and the trend ruffles, have been on my mind lately. I wore this combo to a middle school fundraiser dinner and I actually was matching Ted. As you can imagine, he wasn't too thrilled that we walked side by side as twins. I begged and begged for him to do a blog post with me matching, but the man prefers to be behind the lens. I thought it was the cutest and got a kick out of it, but he wasn't amused haha! You probably are confused why we would attend a middle school event since we don't have kids yet. Well, Ted actually has been a private school Football and Basketball coach at Veritas Christian Academy in Bellaire since he was in High School (10 years ago). His mom was actually the principal at the school and helped start it. Ted LOVES to coach and it is life long dream of his to just coach one day, and my heart flutters every time I watch him out their coaching those kids. I mean I actually shed tears at games of how proud I am of the man I married, and I know a big part of who he is comes from coaching those boys. I remember attending his games when I was in high school and thinking how cool it was that my boyfriend was the coach haha! Some of the boys that he coached during our dating years actually came to our wedding.
Ok, I need to stop being so mushy about my husband and share about the outfit, lol! I ordered this top from Shein and I was surprisingly impressed with it. I do need to share my thoughts on Shein real quick since I have had tons of questions about them (rightfully so). So Shein is a China based company which can take a while, sometimes months, to ship your products. The prices are UNBEATABLE and sometimes you get what you pay for. I like to think of it as a gamble but I honestly haven't had a single problem with them yet! Before ordering, I recommend reading reviews, readings blog posts, etc., on sizing of the pieces and if they are worth it. I would NEVER share a piece that I don't believe fits right, is of high quality, or don't like #promise. To be honest, some of my favorite pieces in my closet is from Shein and this top is one of them. You can find some really cute on trend pieces for a great price!
This also would make a really cute work wear outfit! I loved how I kept warm with a head to toe outfit but still very stylish.