Crashing Ted's Day On the Golf Course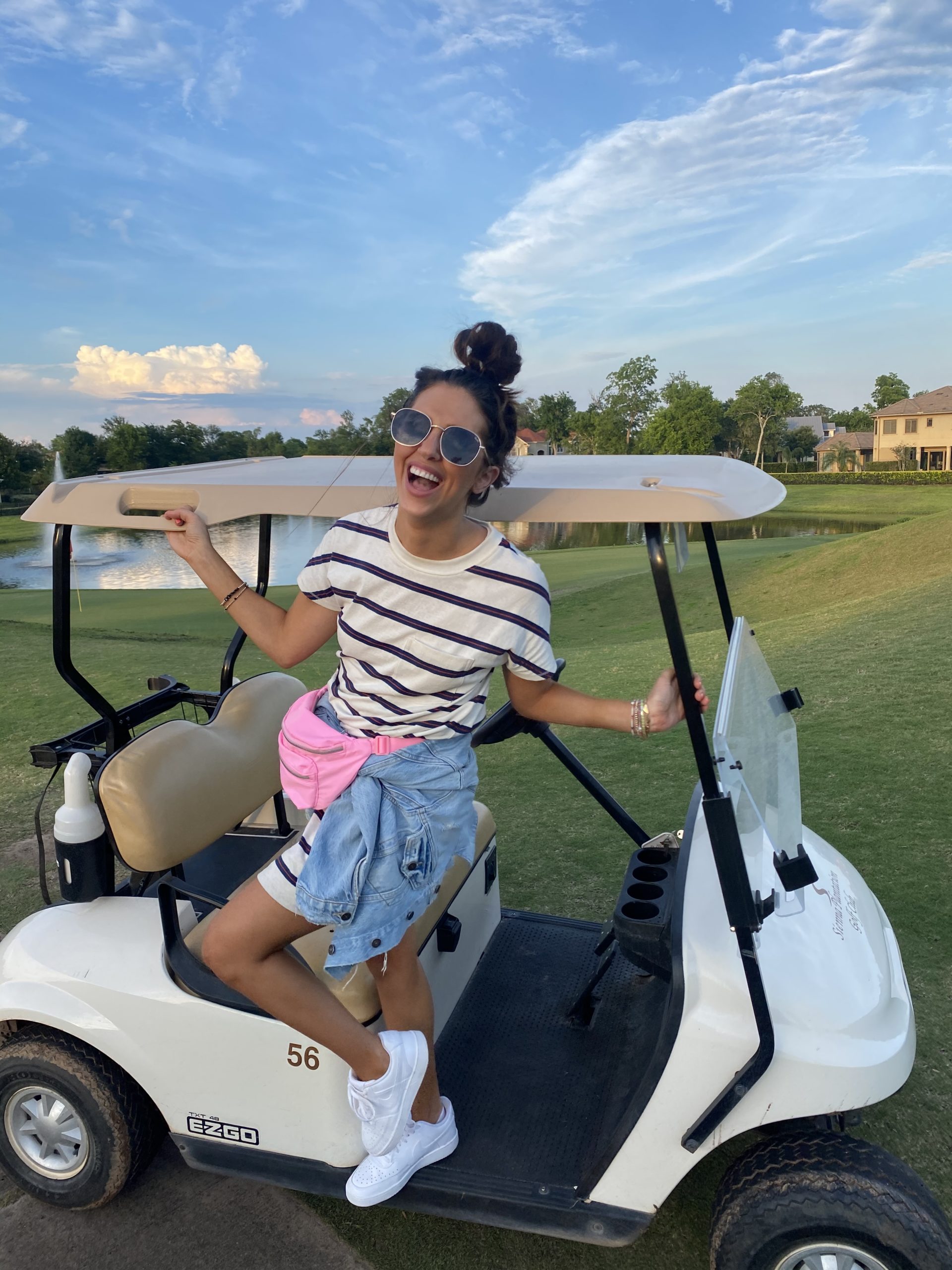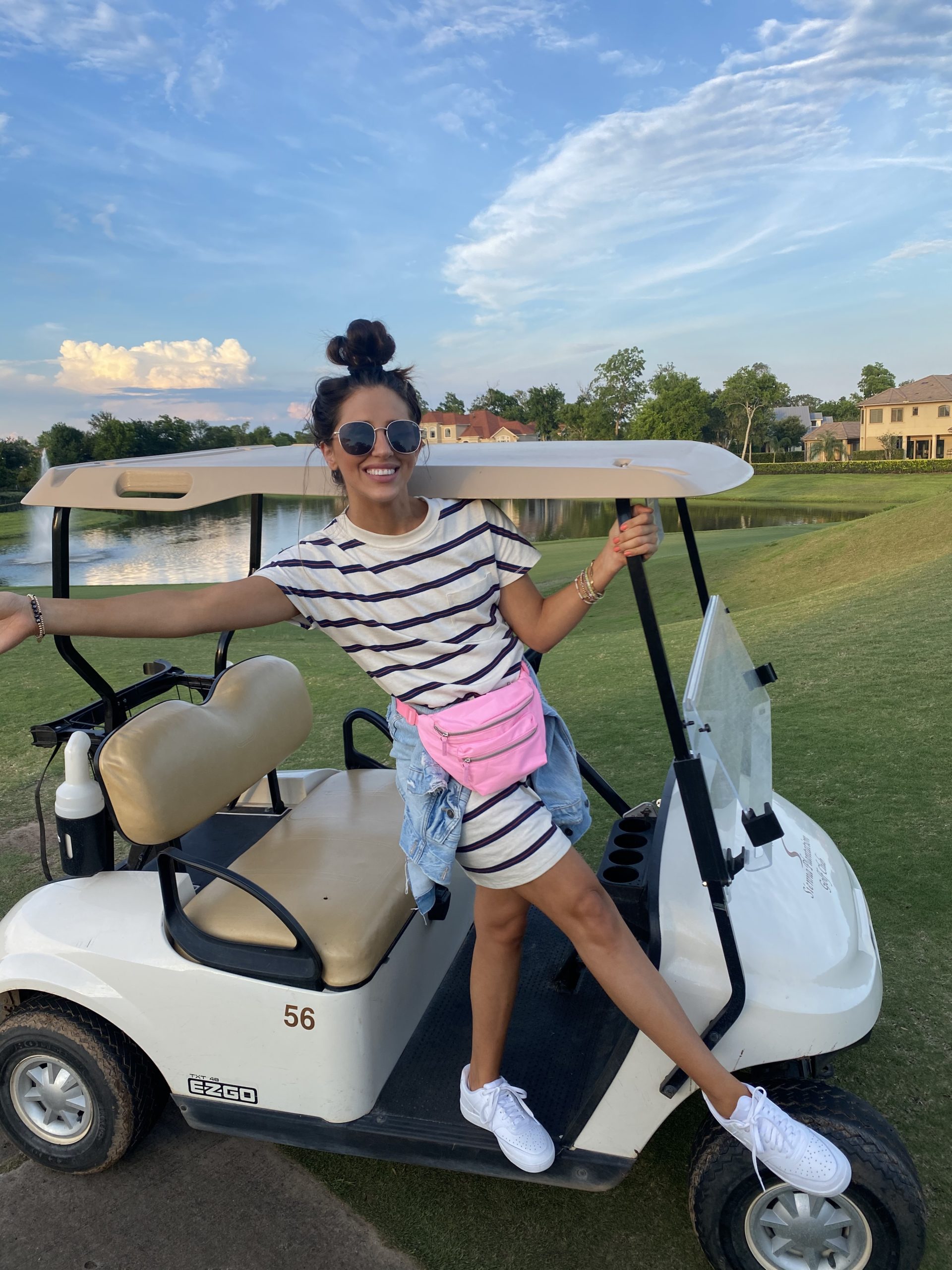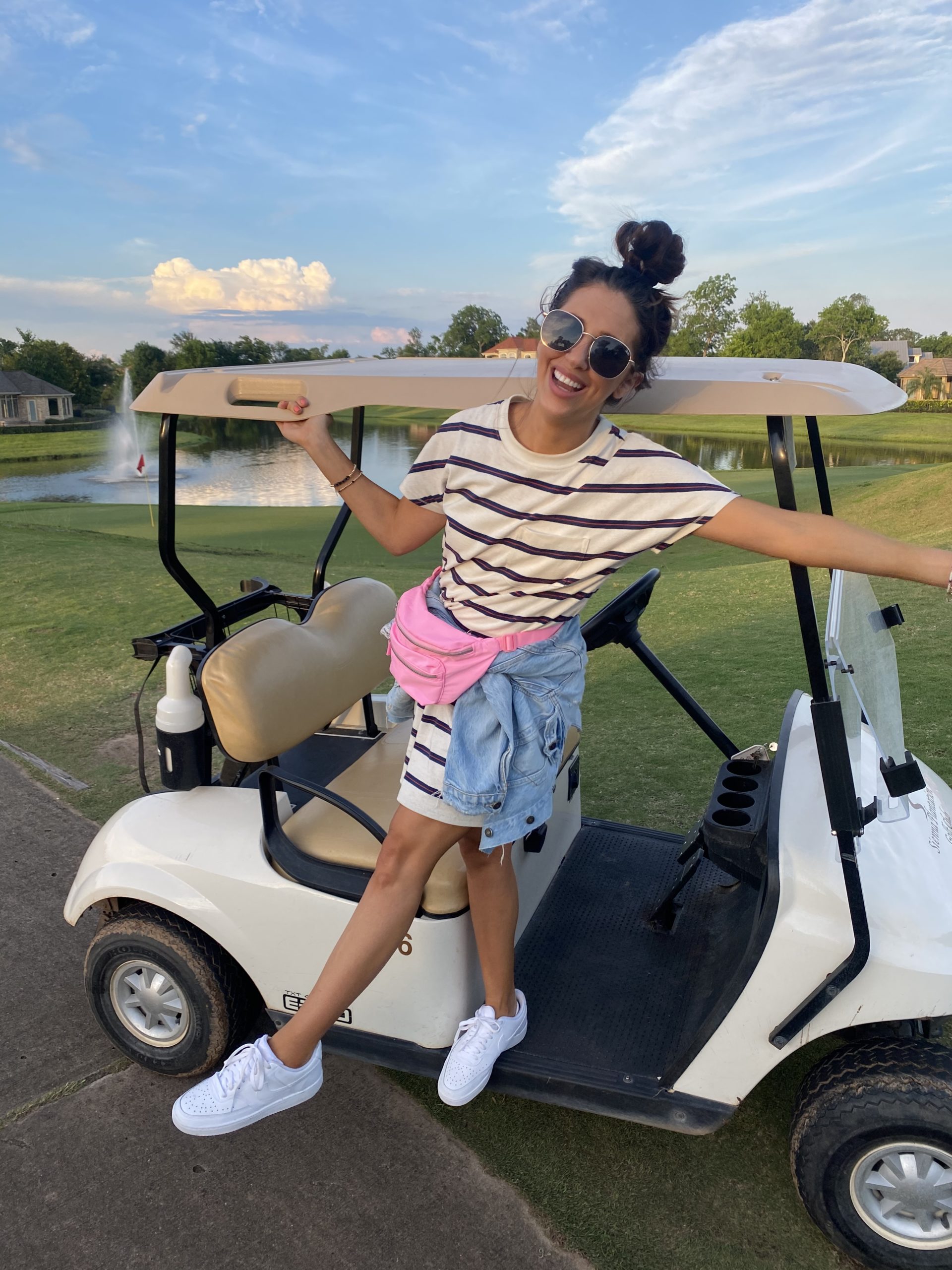 The amount Ted has been going to golf lately is getting a little out of hand lol. It is his bday week though so decided to crash it and tag along. Not sure if that was a gift to him or not haha. I secretly planned a golf date for him and his friends this weekend that I think he will really enjoy. I'm wondering if he will read this and spoil the surprise but my guess 10000% not. I guess we will see if he reads these things!
Dress | Jacket(SO – Similar) | Shoes(similar)
I wanted to share my comfy t-shirt dress with you guys along with a couple other things from my recent Nordstrom order. I always love everything I grab from Madewell and this dress was no acceptation. Lately I have been looking for cute summer dresses to throw on. Found a lot of cute ones at Nordstrom and always like that it's free shipping and returns. I included a couple other below that Katy and I tried on!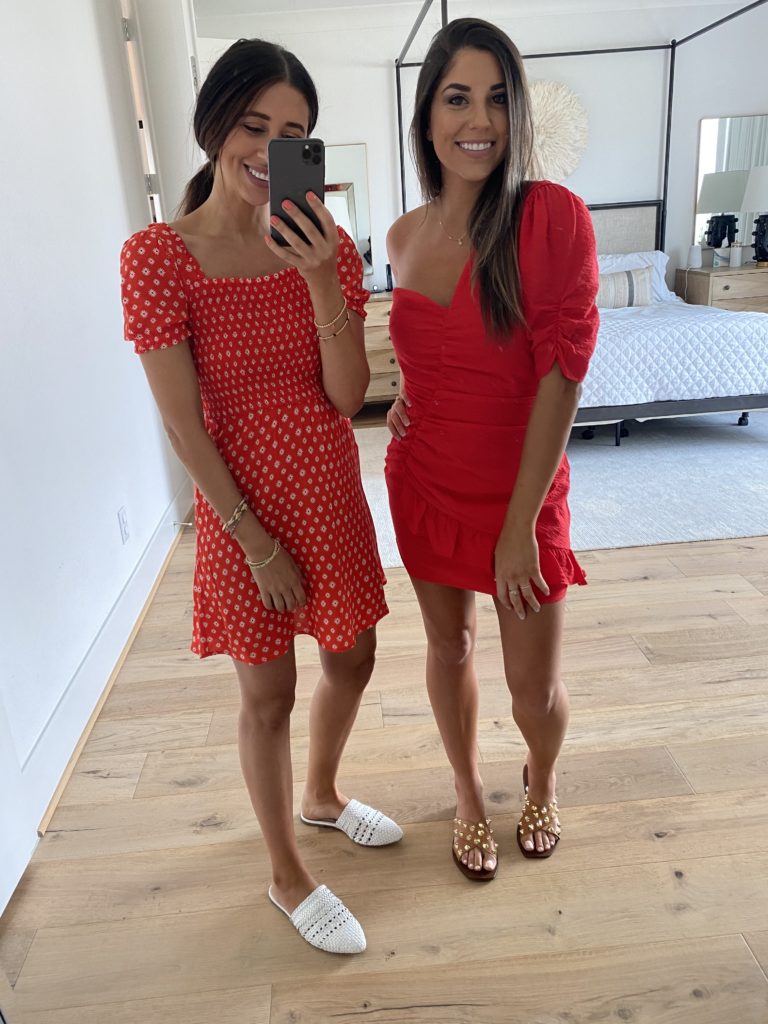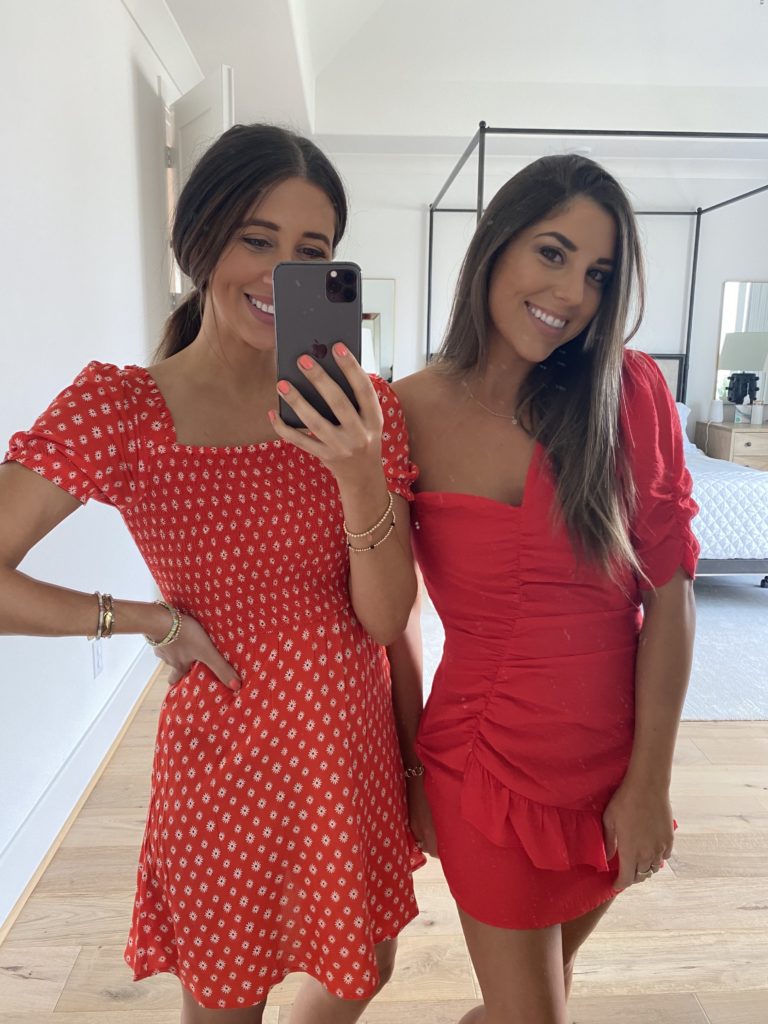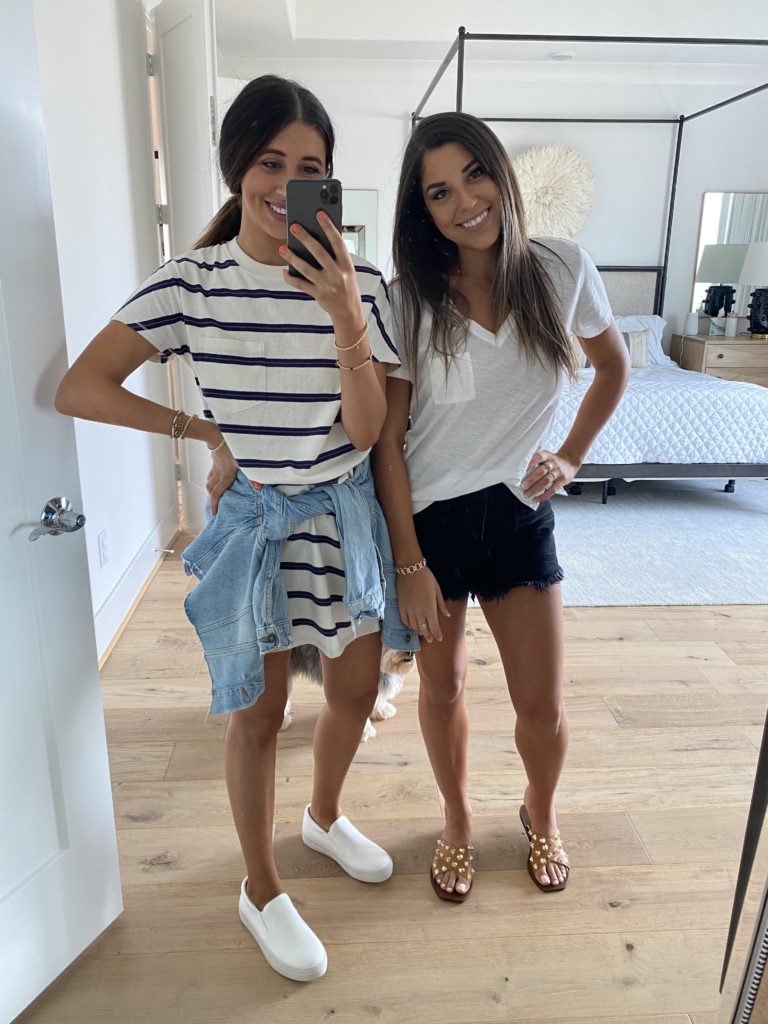 My Outfit// Dress | Jacket(SO – Similar)

Thank You Nordstrom for Partnering On this Post