New Closet Staples
We've been talking a ton about all things spring, and I wanted to share a few ideas for closet staples that I'll be adding to my collection. These pieces will not only work for spring, but can definitely be incorporated into your summer wardrobe too! There's nothing quite like a good tee, your favorite sandals, and a classic pair of jeans shorts. I'm always reaching for easy outfit options, and I think these finds are perfect!
PIECES I'M LOVING RIGHT NOW
I shared in my last post that green is a trend I'm loving right now! I think these pieces are on trend but could also totally be staples in my spring wardrobe.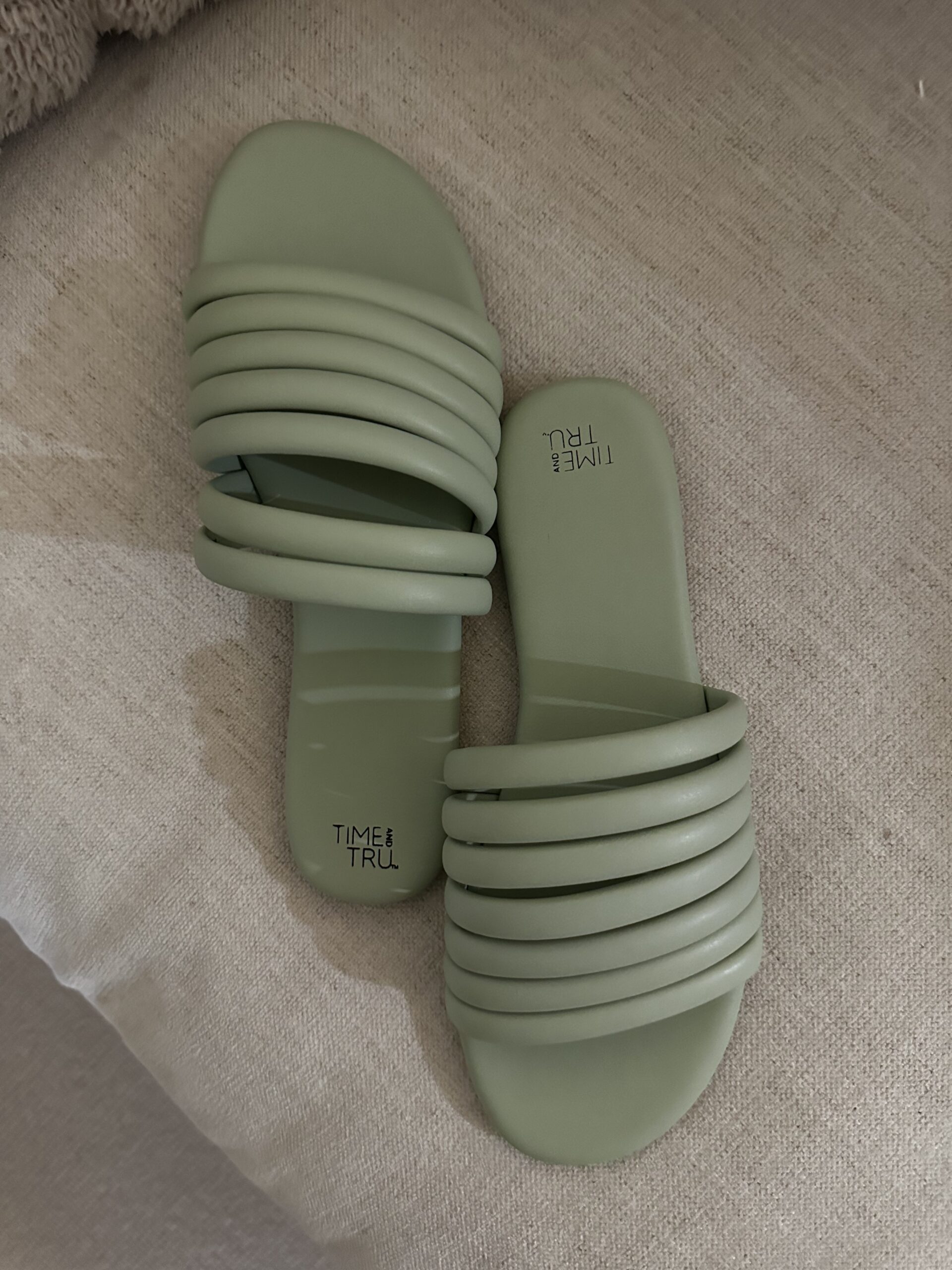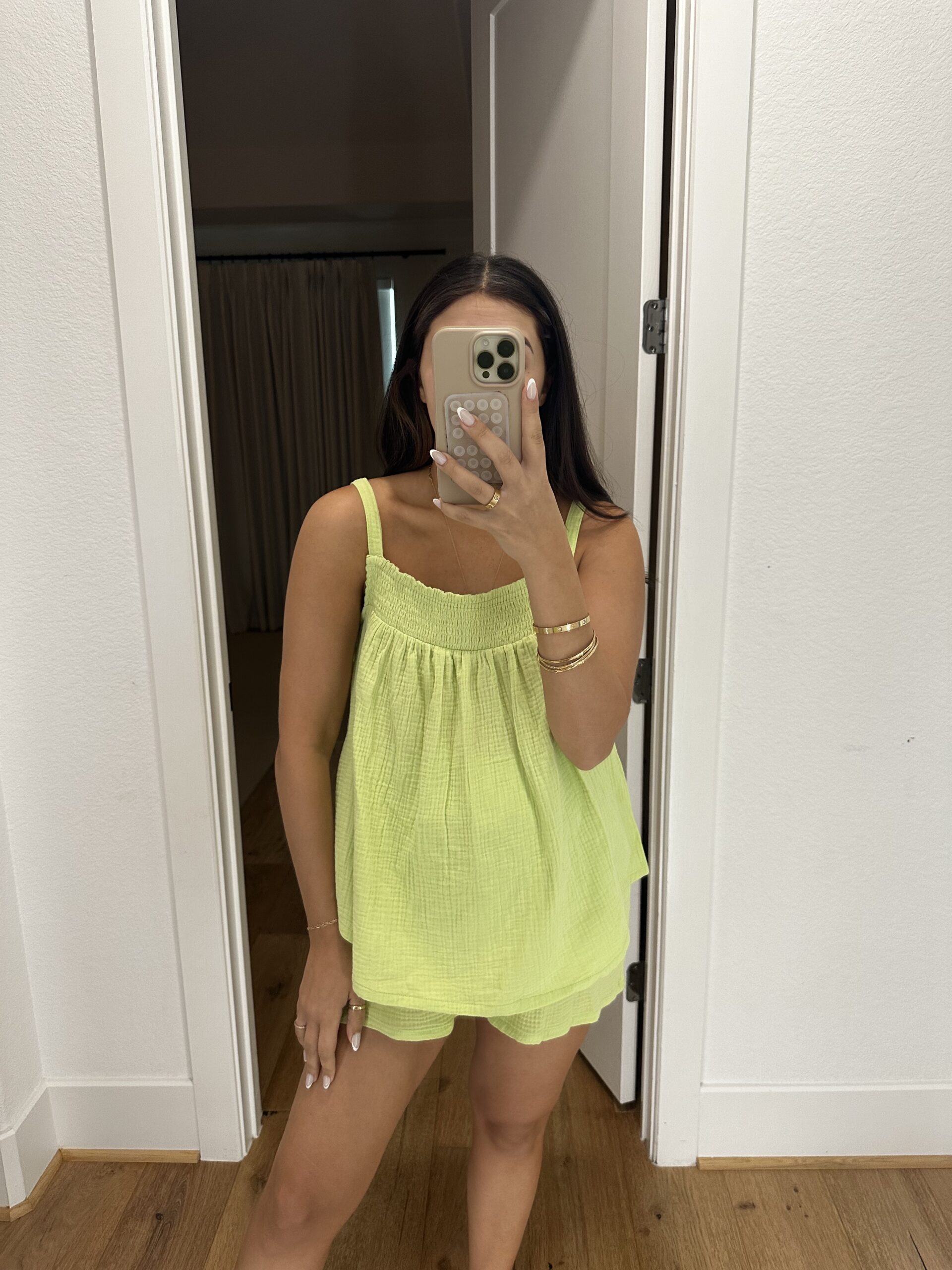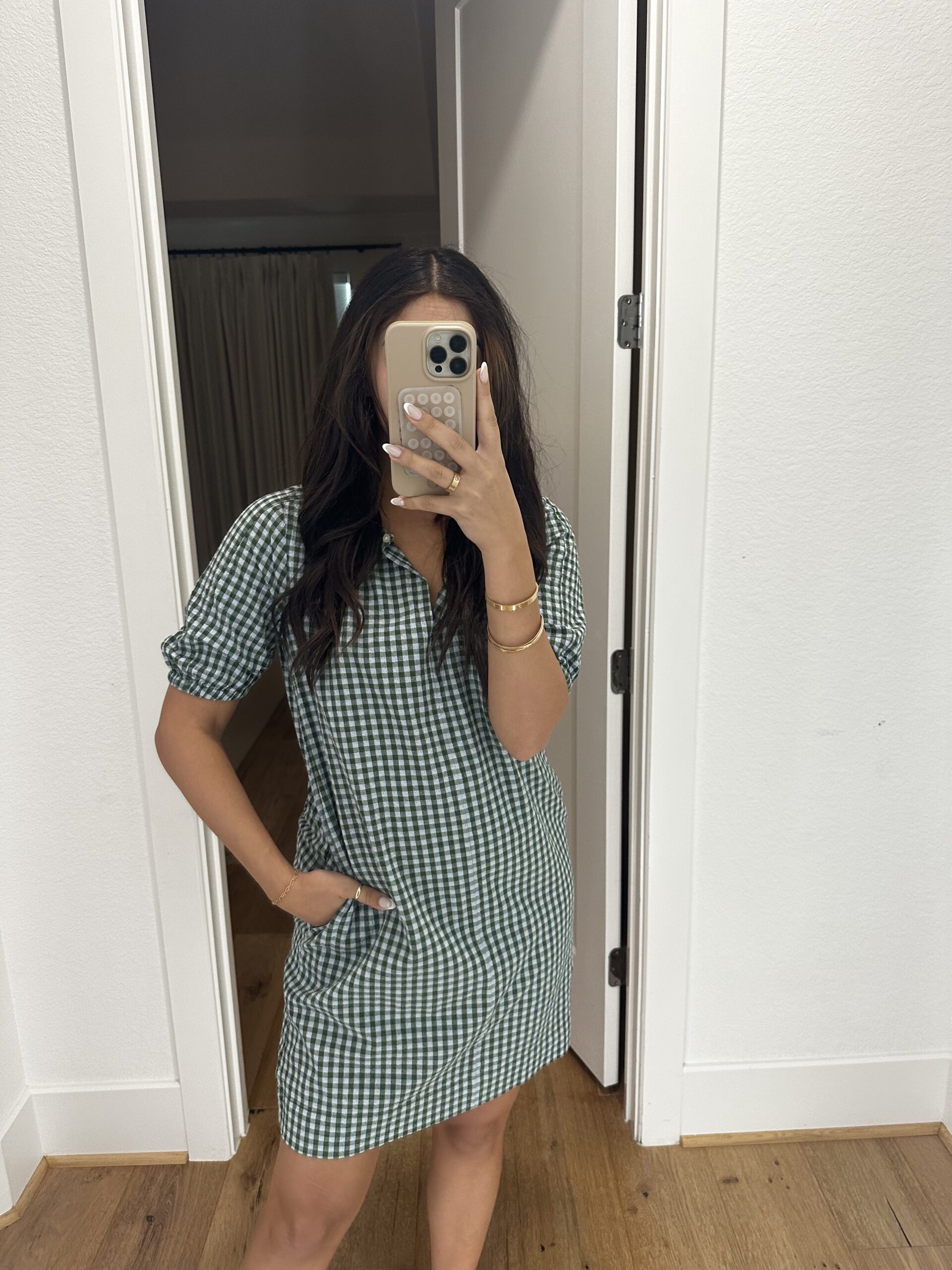 Sandals | Two piece set | Dress
STYLING ONE TEE
A good tee is seriously such a staple in my closet. This tee from Walmart is so good and comes in 47 different colors! Here are a few ways I would style this closet staple: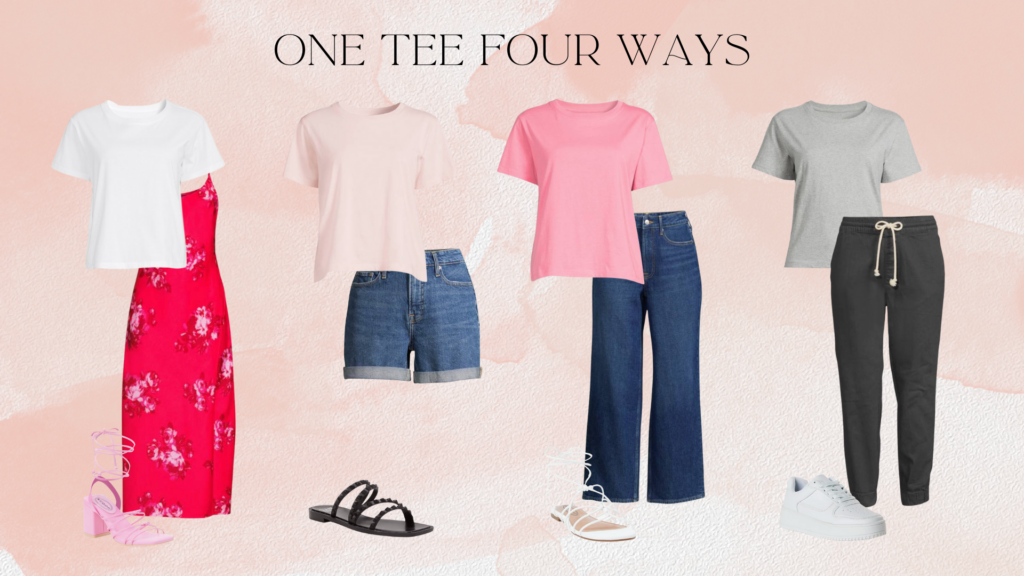 White Tee | Red Floral Dress | Pink Heels | Light Pink Tee | Jean Shorts | Black Sandals | Pink Tee | Jeans | White Sandals | Grey Tee | Joggers | White Sneakers

SPRING SHOES
When spring rolls around, I feel like I'm always needing to refresh my shoe collection. There's nothing like the feeling of fresh sandals! Loving these bright colors and excited to incorporate them as staples in my wardrobe. I'm so impressed by the style and quality of these shoes from Walmart!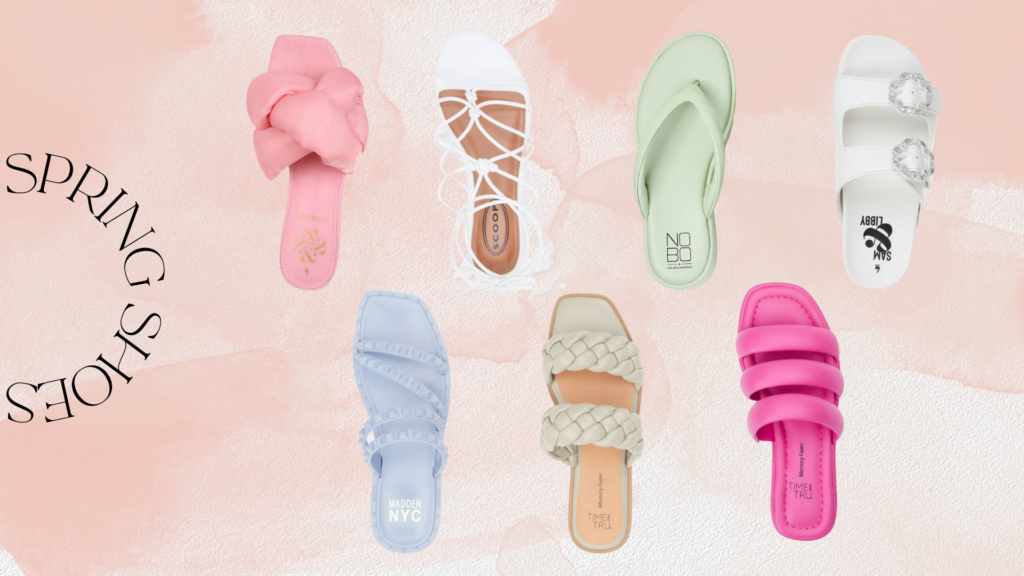 Light Pink | White Strappy | Light Green | White Buckles | Light Blue | Green Braided | Pink

Thank you Walmart for sponsoring this post.