Unique Spring Looks
Trendy and Unique Finds from My Latest Nordstrom Order
Spring is here and so are all of the events! From baby showers to weddings, it's always a busy season. One plus side to a busy social calendar: an excuse to buy a new dress! Nordstrom just dropped so many new arrivals for spring, I've been spending way too long scrolling through all of them lol. I have a few events coming up, so ordered a few pieces that I thought could work for them. Stepped outside of the box with this Nordstrom order and tired some different styles, prints and textures. Some of them were hits, some of them I didn't love as much in person. Love being able to order a bunch of different pieces and multiple sizes in dresses in hopes of finding the perfect fit, and being able to return anything I don't like for free! Nordstrom's always one of my first places to look for new clothes and shoes for this very reason. That and they literally carry so many brands and have so many new markdowns every day! Been really into the English Factory and River Island brands lately. Which piece from my latest orders is your fav?
CHELSEA28
Splatter Paint Print Long Sleeve Satin Dress
The pattern on this dress is so unique and bright but not too loud. It's satin and really soft, and the mix of the ruching across the tummy + the pattern makes it really flattering. Has shoulder pads and is a little low cut, so keep that in mind for what event you're wearing this dress for!
Wearing size small
ASOS DESIGN
Metallic Jacquard Smocked Blouse + Trouser
This outfit is really extra but how fun?! The top was slightly itchy, but worth it for the look lol. Gives me Bridgerton vibes with all of the fun texture & patterns.
Blouse (6) | Pants (4)
ENGLISH FACTORY
Gridded Puff Sleeve Dress
This dress is so pretty so was sad that it fell a little long on me. I'm 5'3 & it just didn't hit a flattering part on my leg. If you're taller or like the way this looks, this is such a cute dress! Also comes in really springy yellow color.
Wearing size x-small
---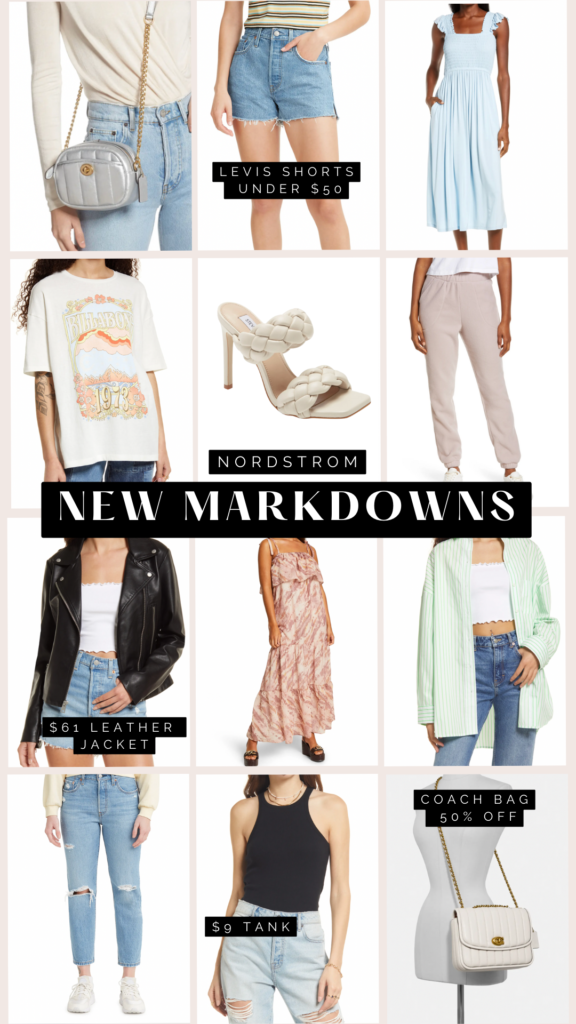 ---
SHOP OTHER UNIQUE SPRING FINDS

Thank You Nordstrom for Partnering on This Post!