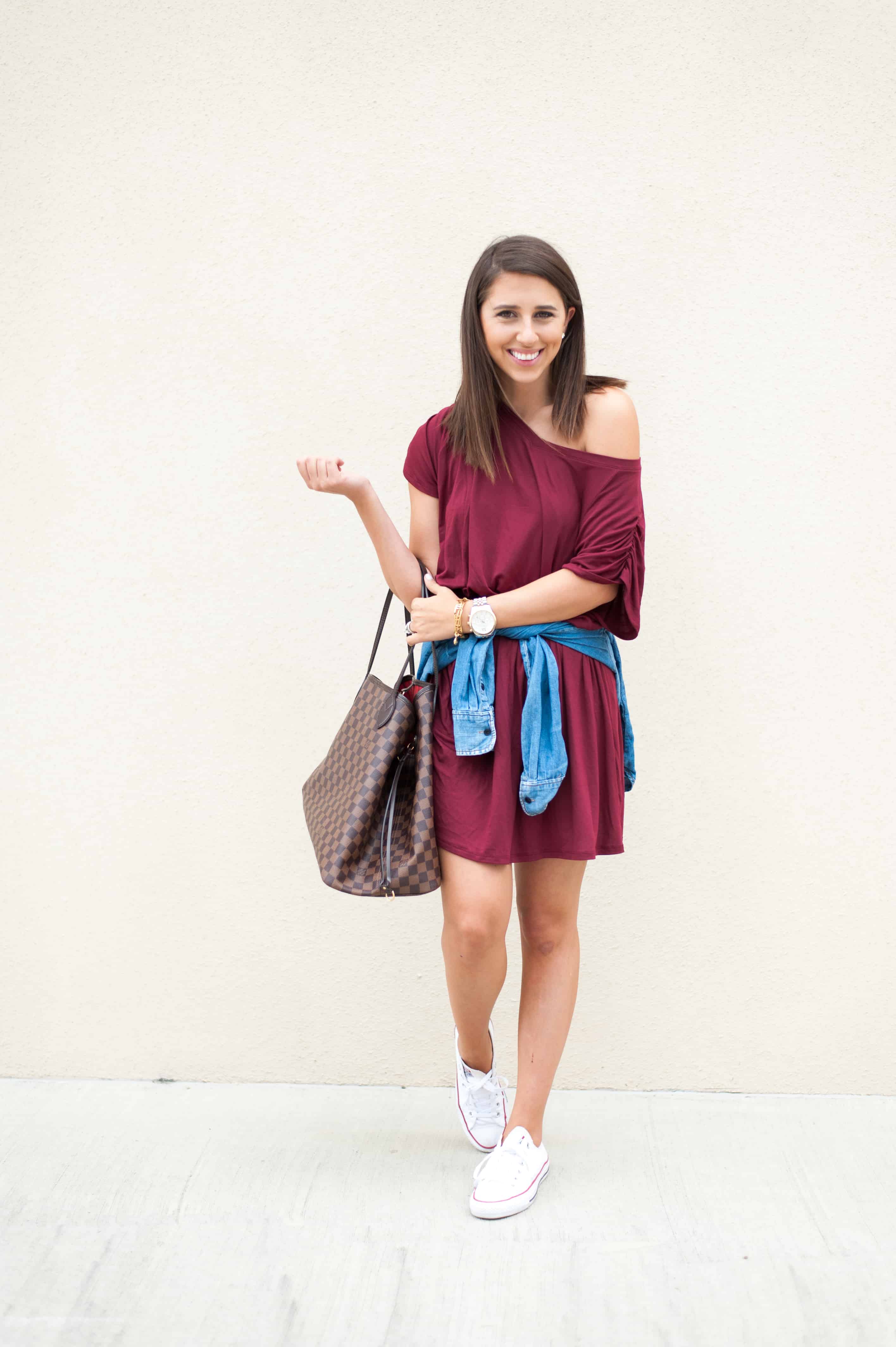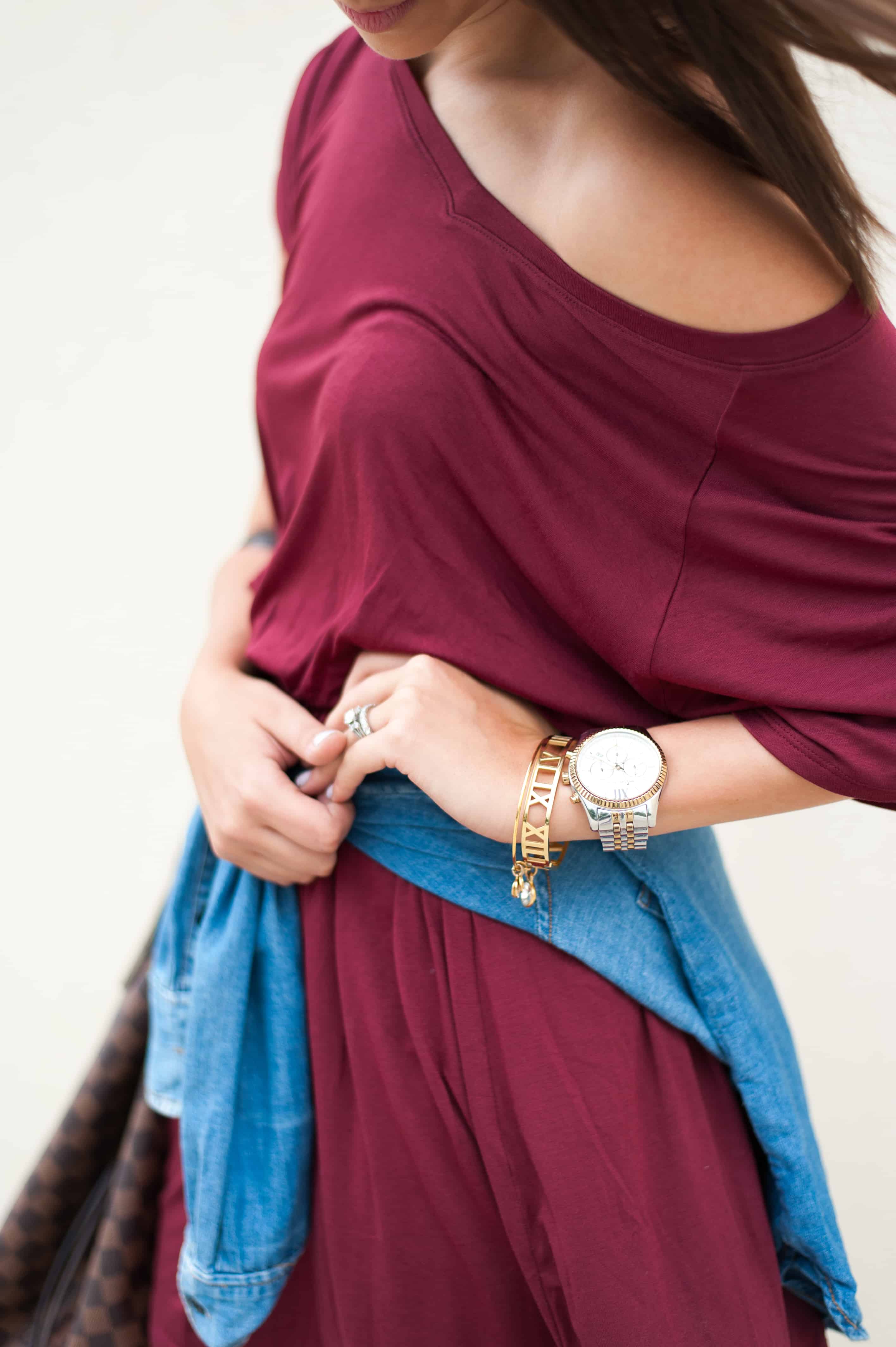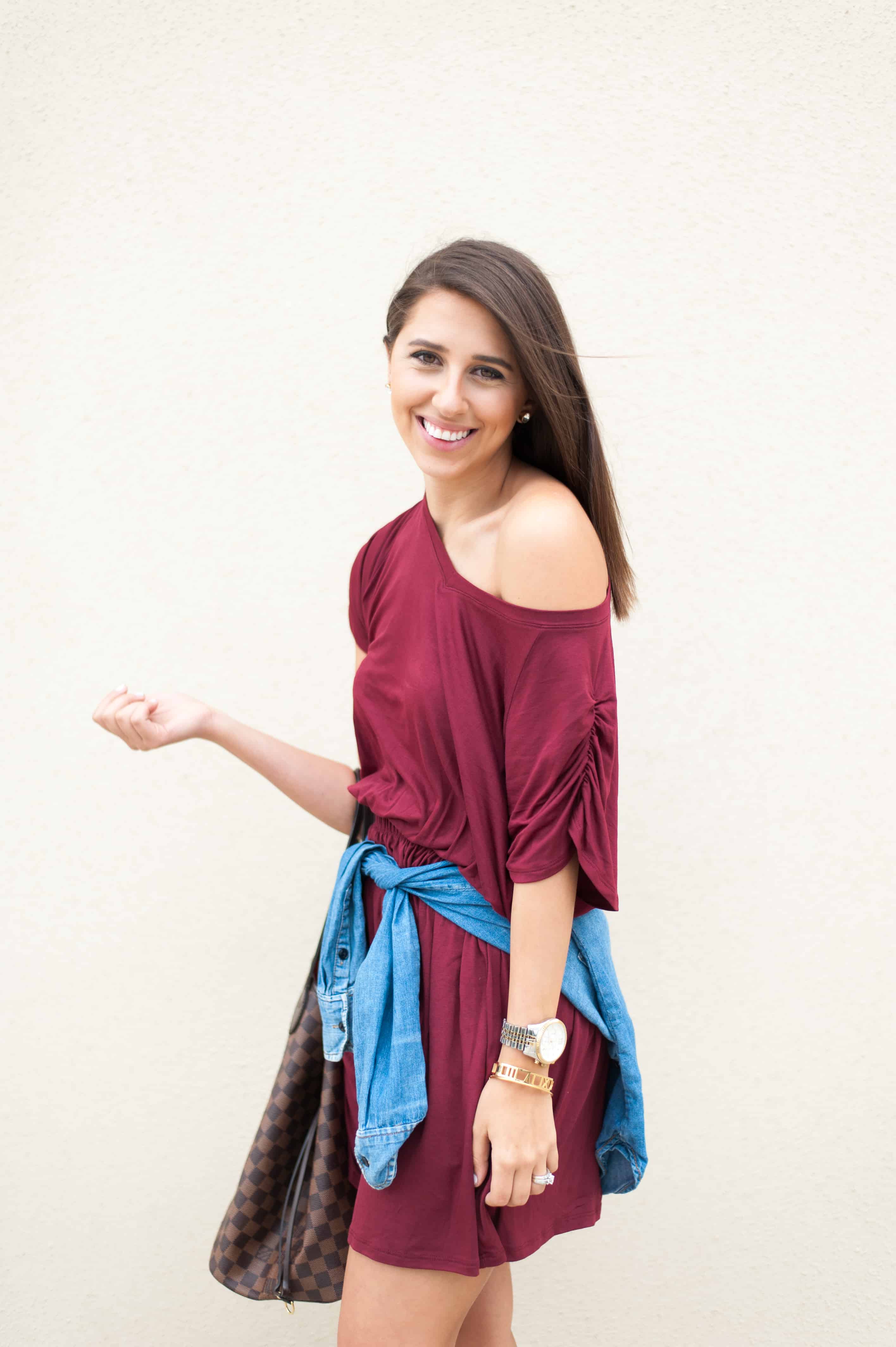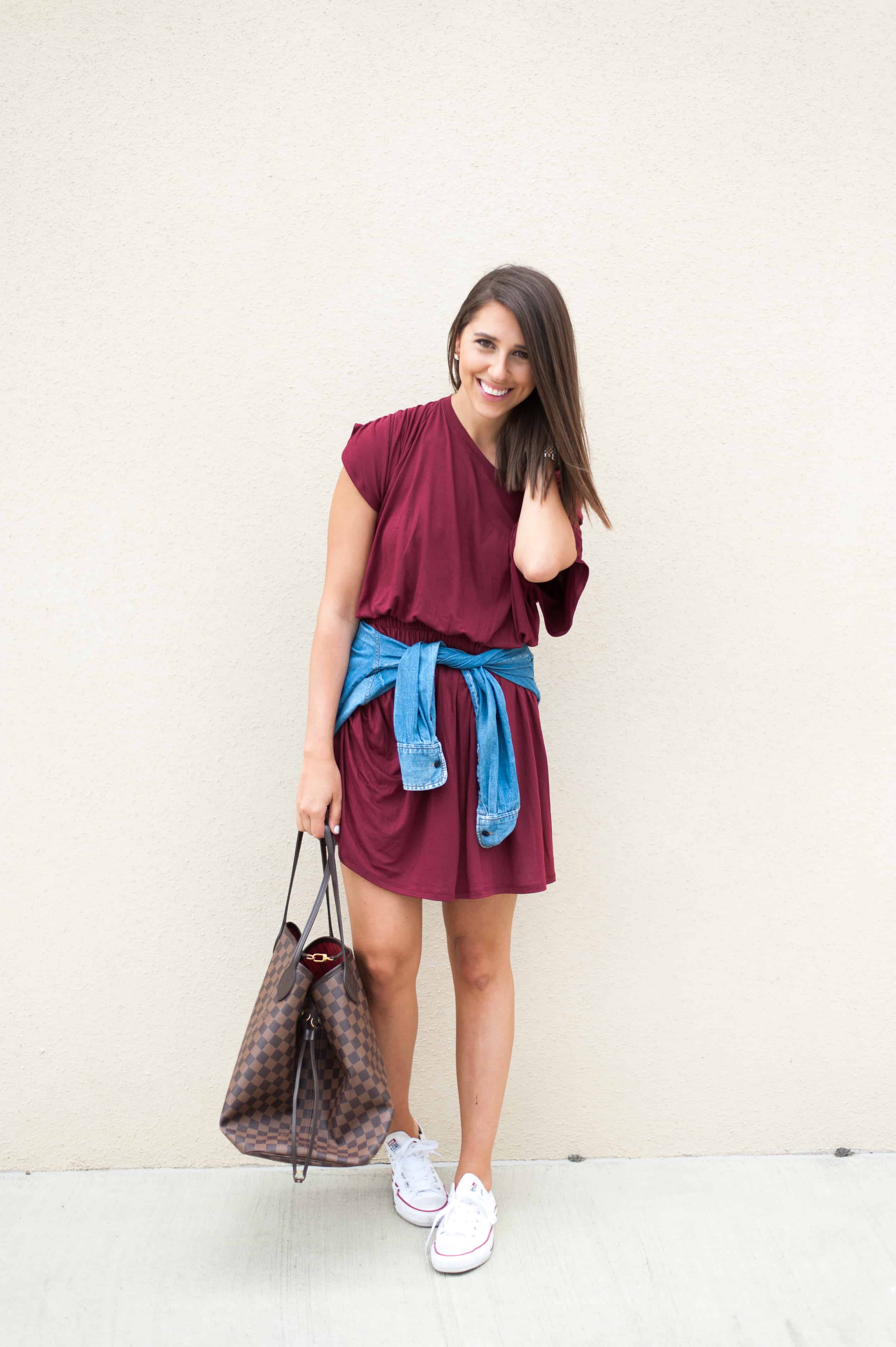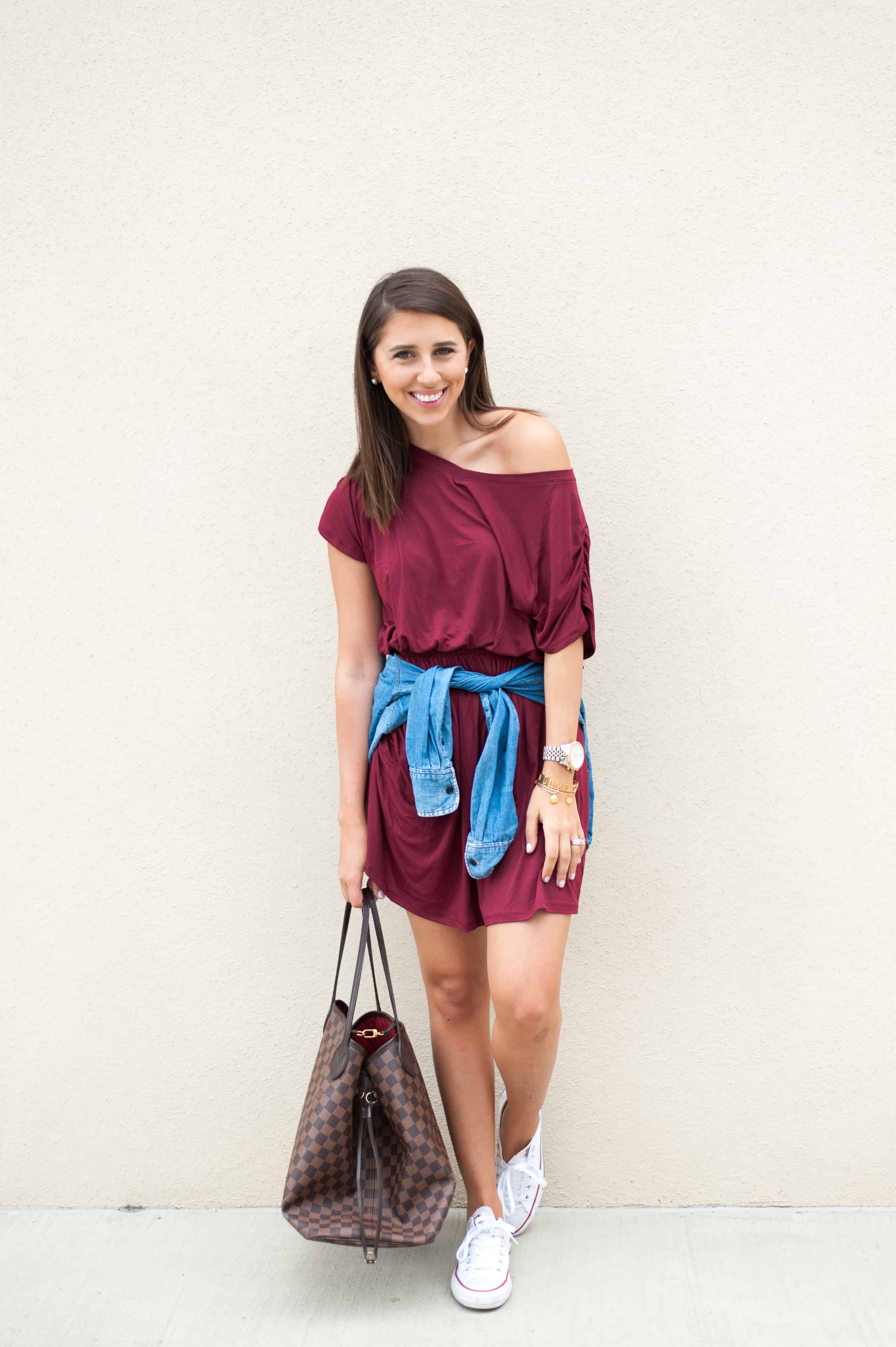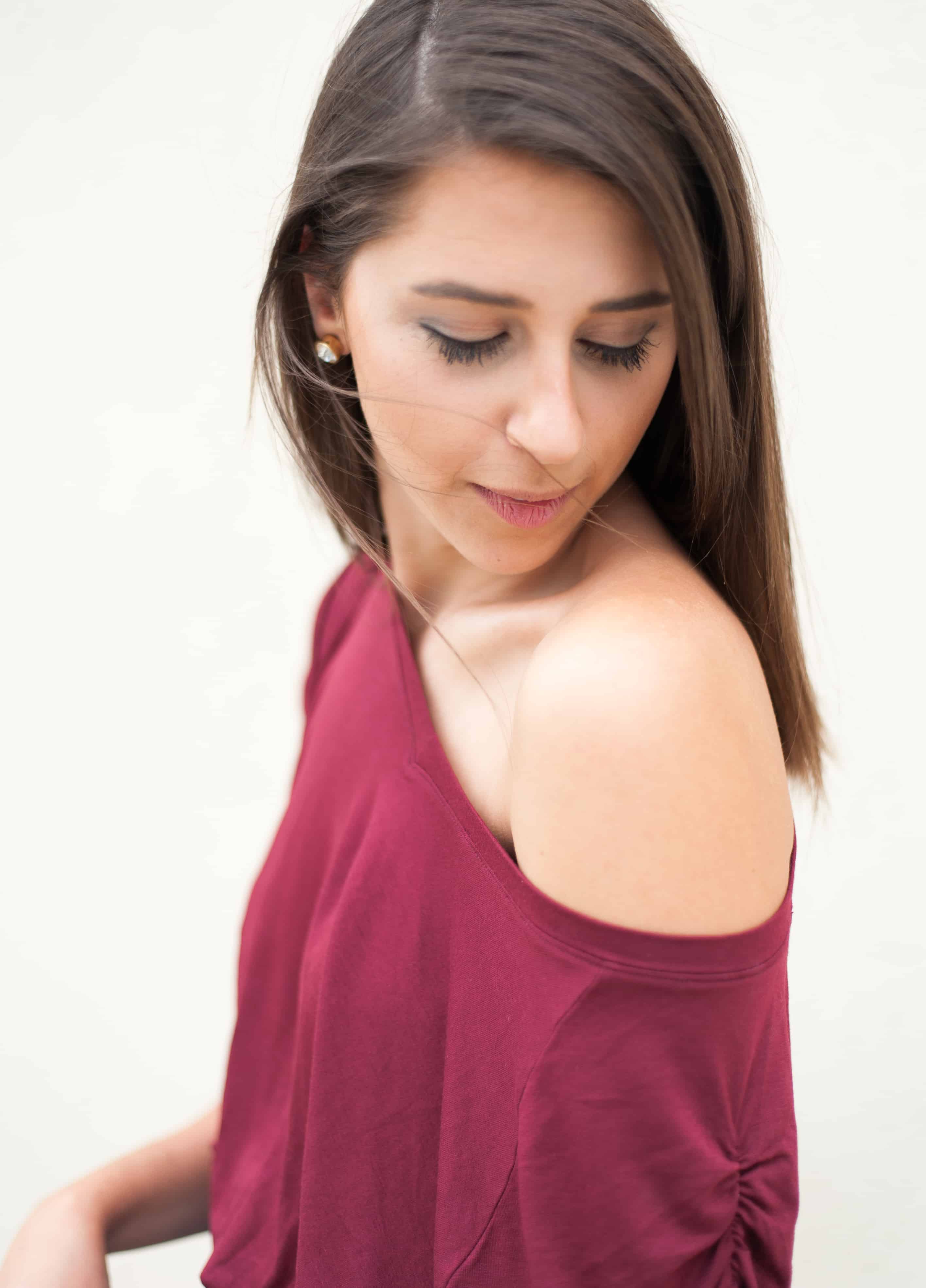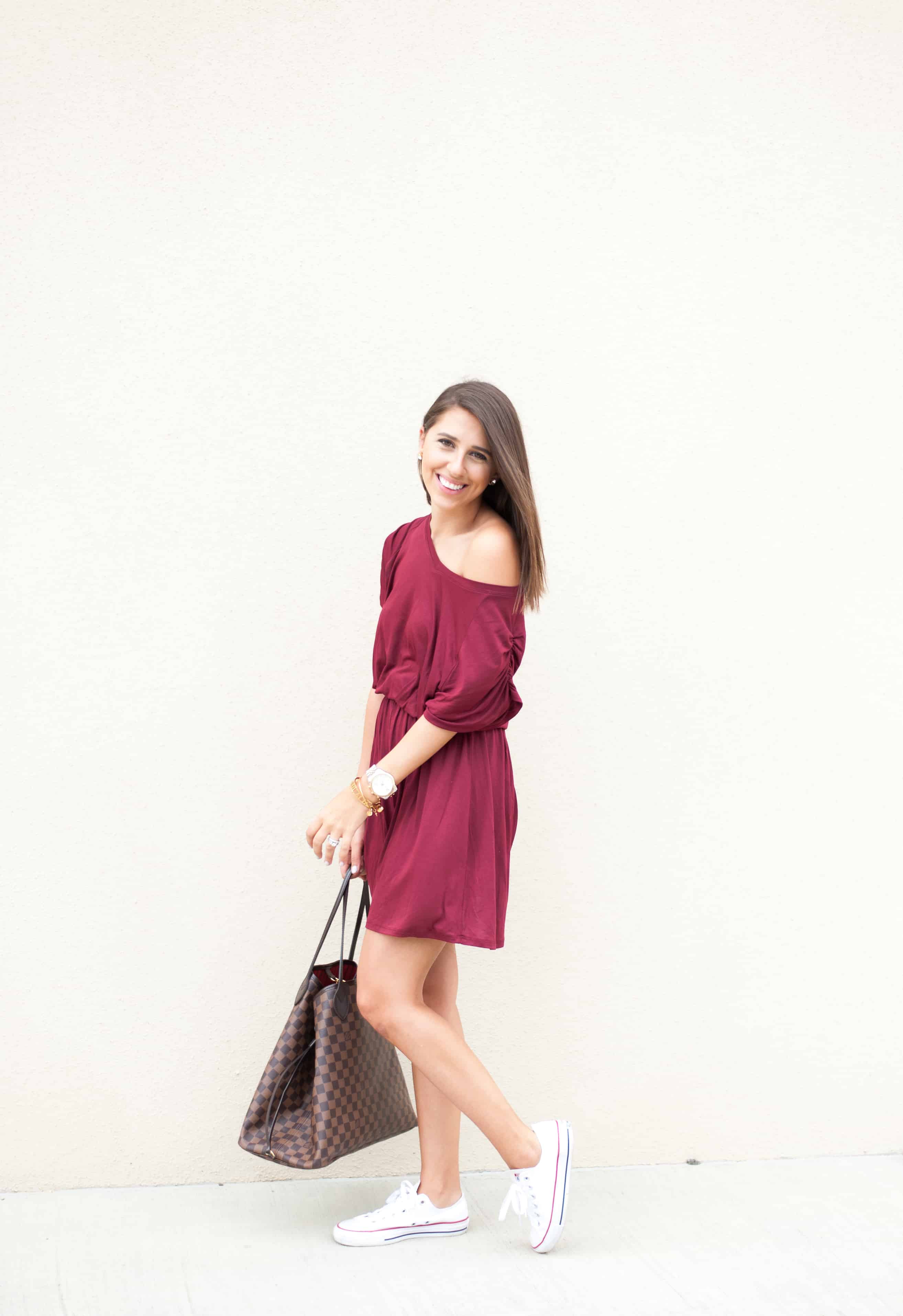 Swing Dress: Albion | Shoes: Converse | Chambray: BP
I wanted to talk about this swing dress that is oh so comfy. I seriously just threw this on to run errands with some converse and it is the best. It is a piece that can be worn anywhere with its airy and light weight characteristics.  I foresee a lot of summer days running around in this piece. The merlot was my favorite color (comes in yellow & black too) and I love that I have an option to wear it off the shoulder or not. I decided to tie around a chambray button up to break up the maroon color and add some pop of color. I absolutely love that the 90s style is making a come back. I also love that I was around in the 90s to have already experience these trends. I remember LOVING to wrap my jacket around my waist. I thought I was such a cool kid. I don't see the windbreakers coming back anytime soon but I am having so much fun with these trends!
Happy Thursday loves! Today is mother dears birthday so I am off to join her on her trip. I was so exhausted last week joining her on her Philadelphia trip ( I have no idea how she does it)! I think I slept for like 2 days to recover. Since it's her birthday, my sister and I are surprising her and we get to spend the day in Guatemala. Whats funny is my dad and mom use to come here ALL the time growing up. They loved the culture and the fun jackets they use to sell down here (talking 90s jackets). They use to fly to Guatemala once a month to purchase leather jackets and bring them back to the states to sell. We were itty bitty but they would have us join. I don't remember anything at all so I am excited to be back. If only my dad could be here today to join us, he would have loved it! Anyways I would love recommendations if you have any.