Mens Fall Fashion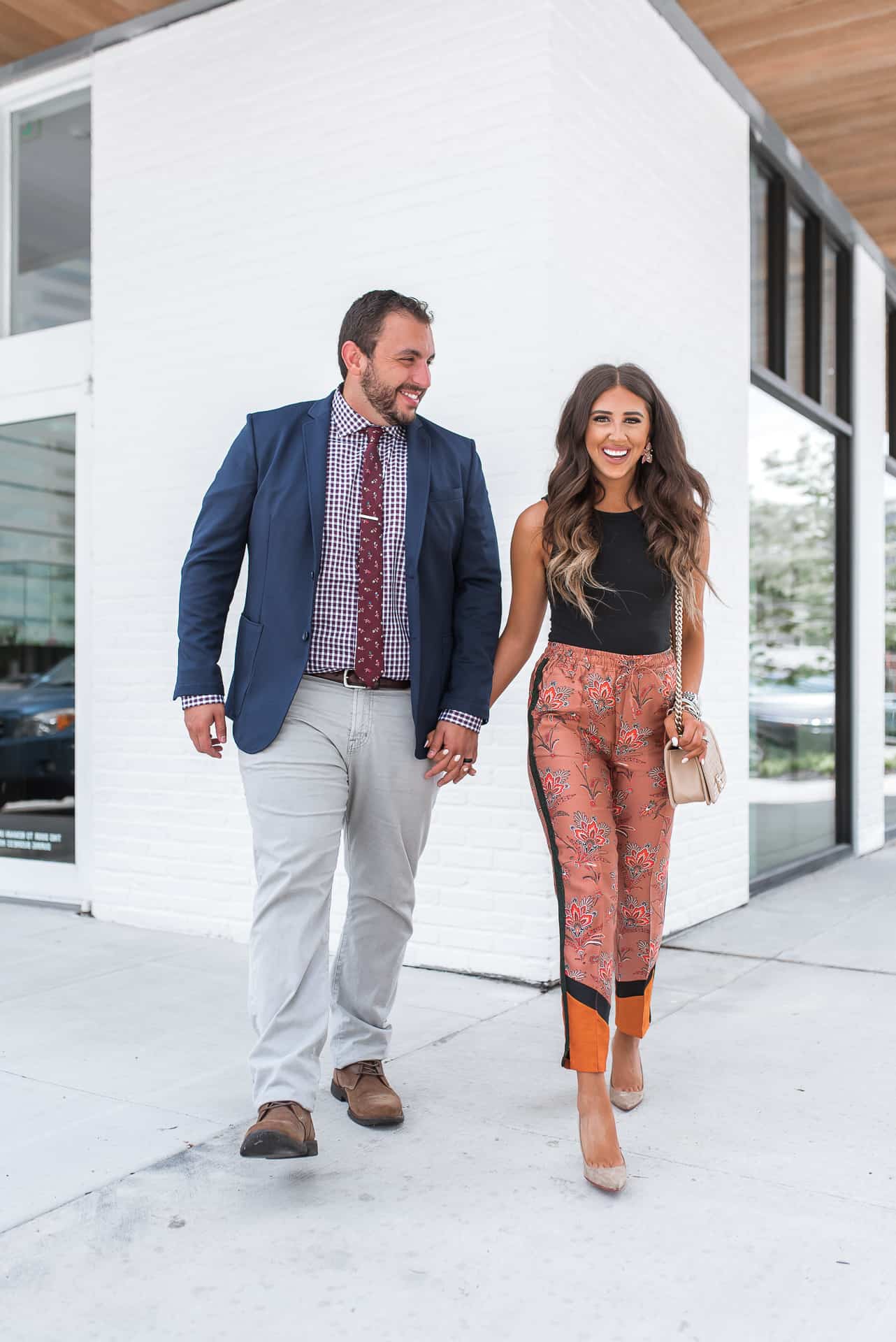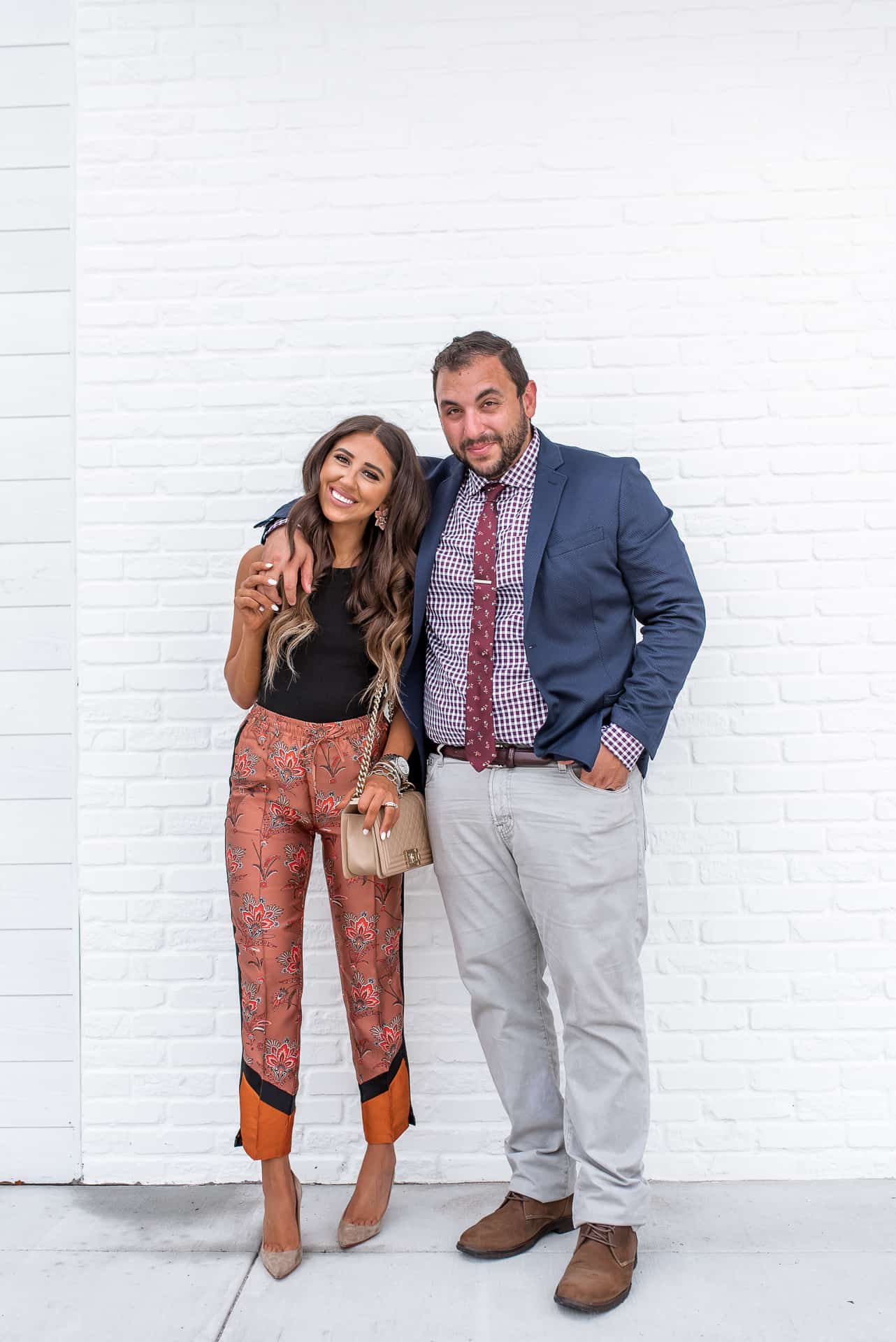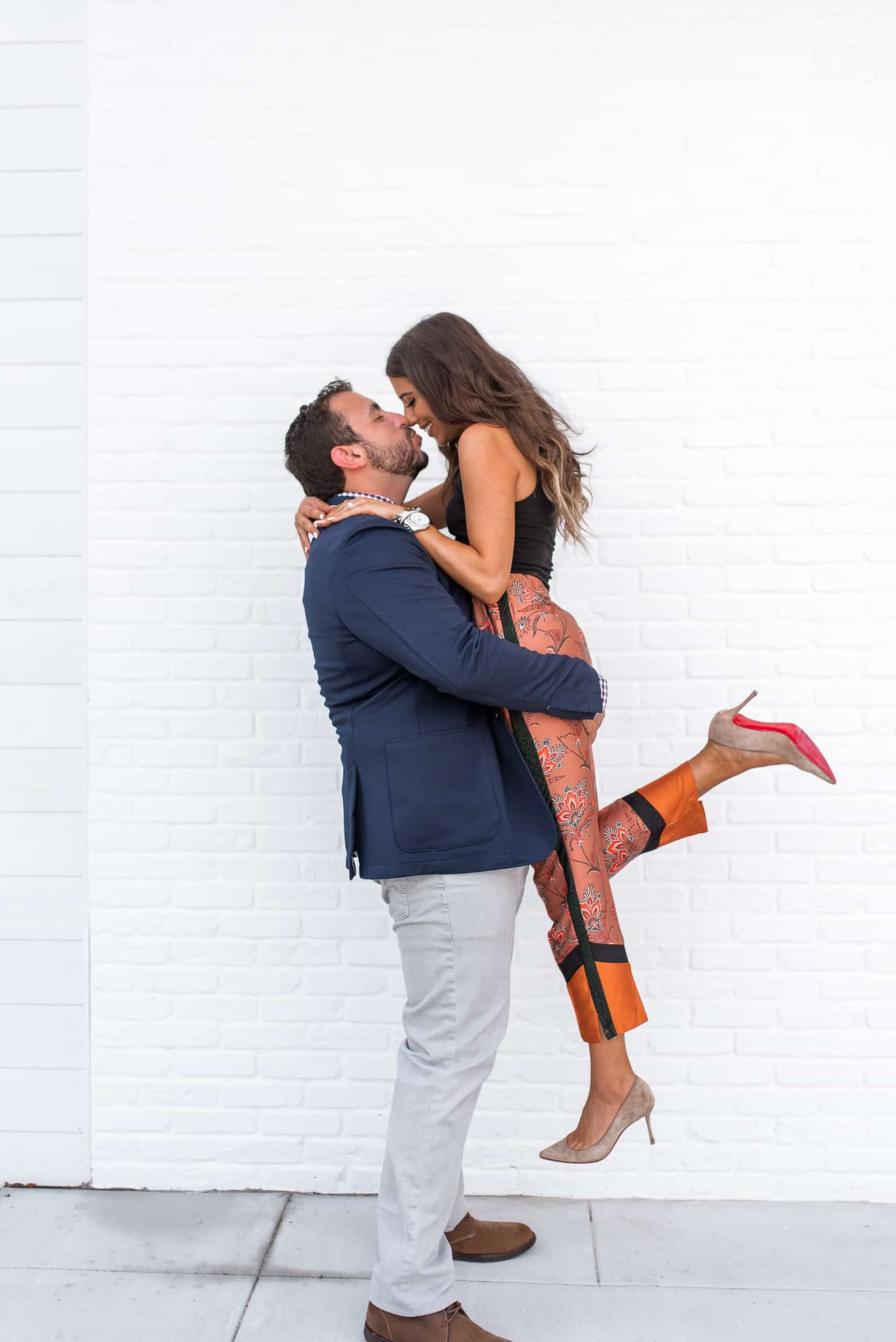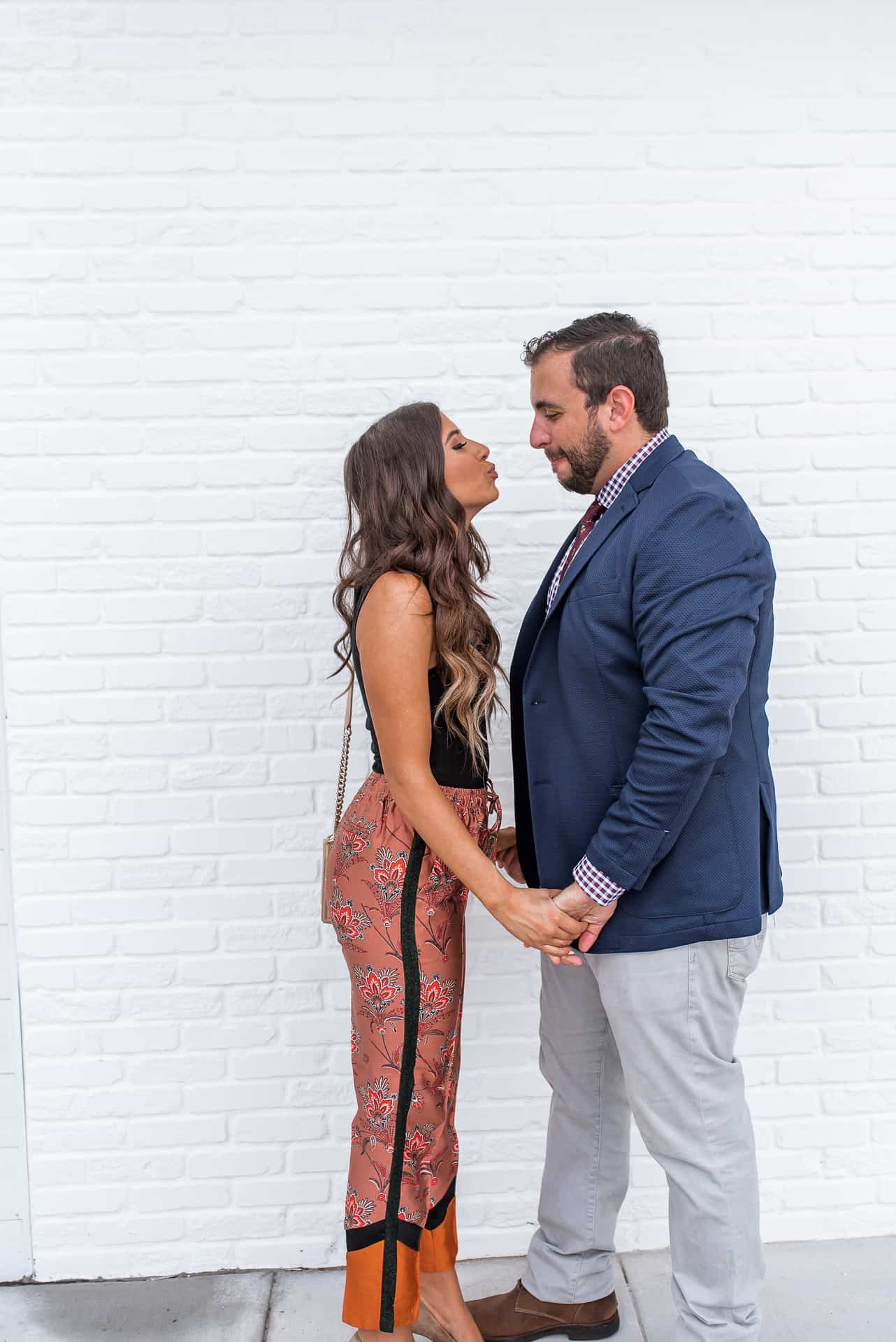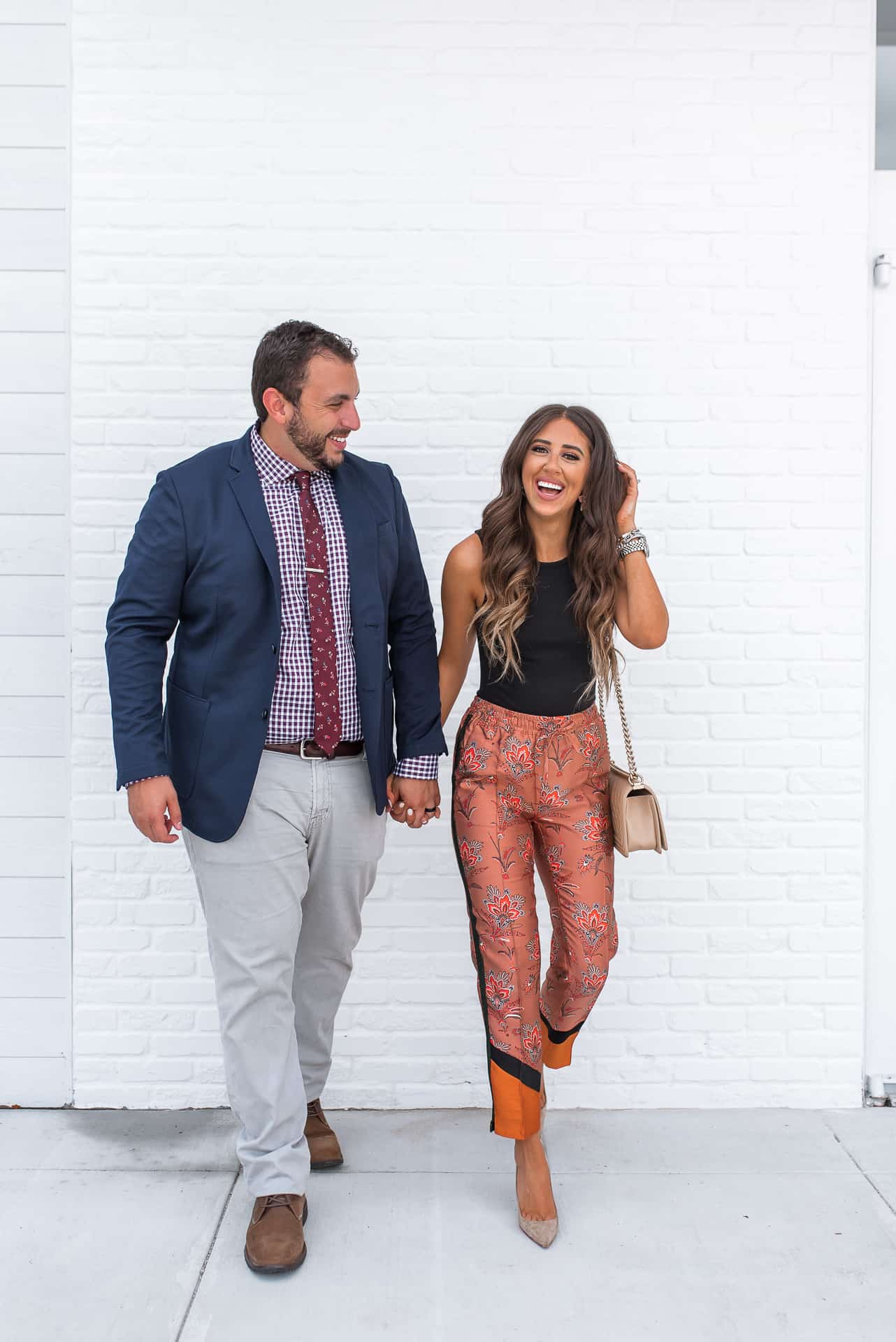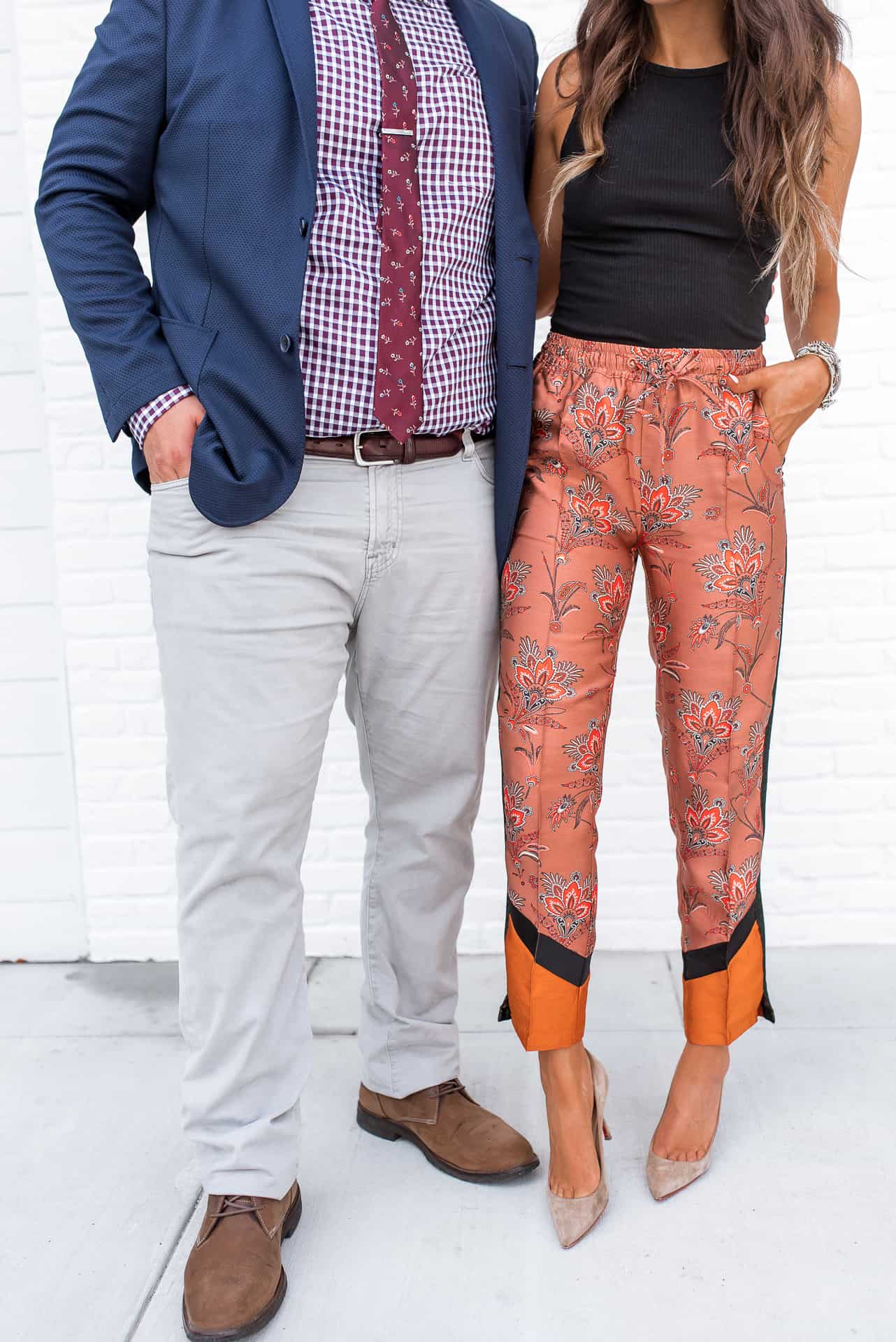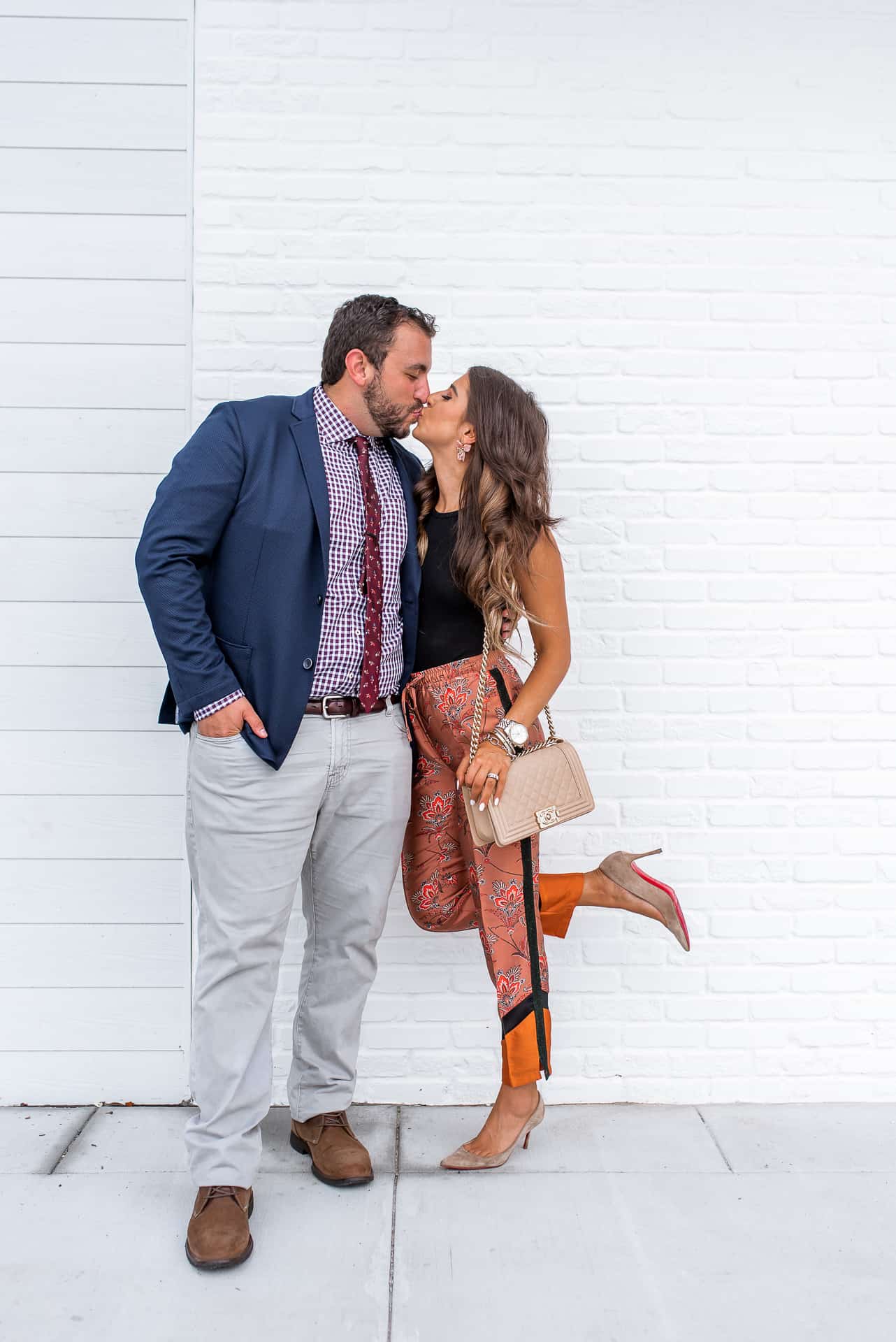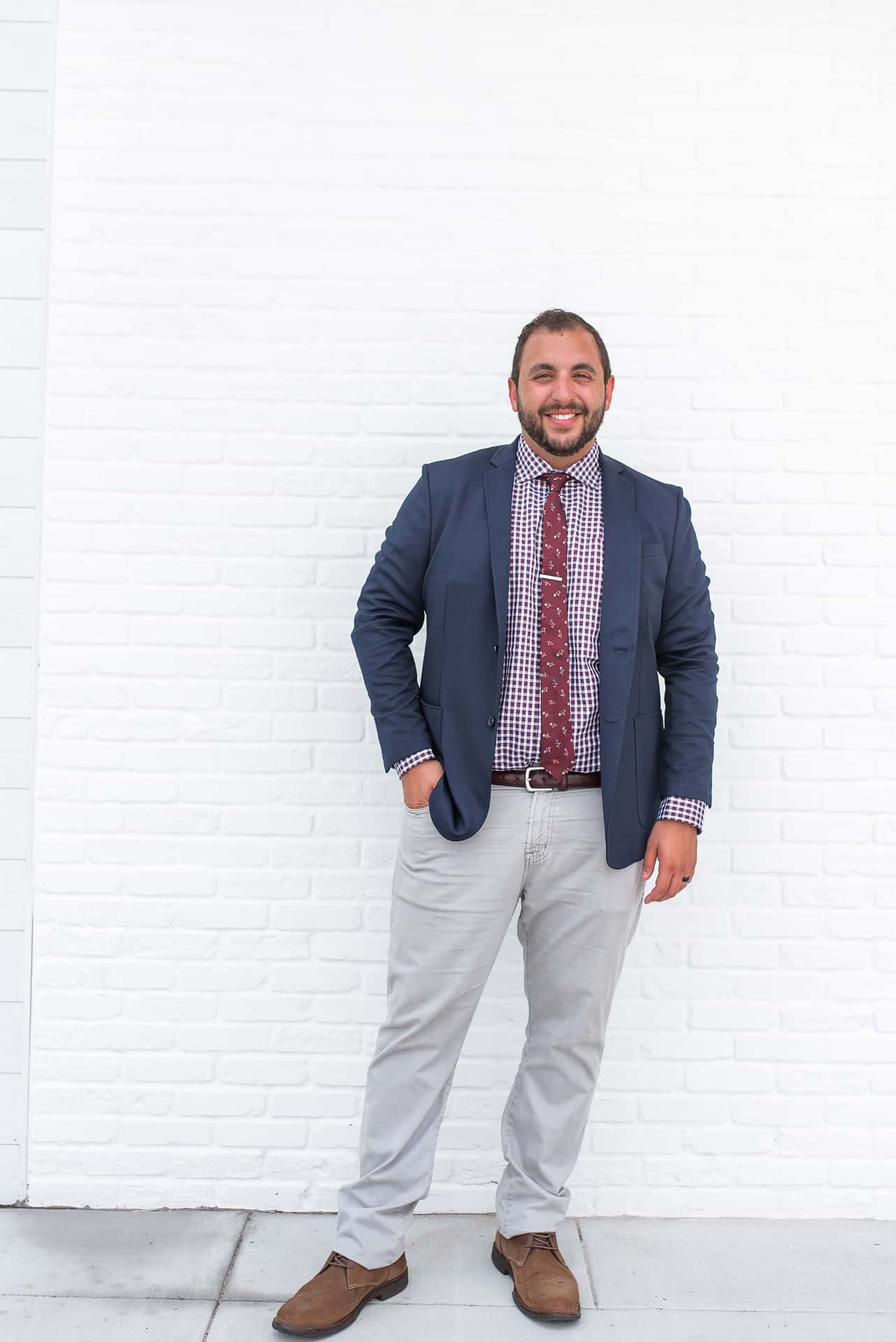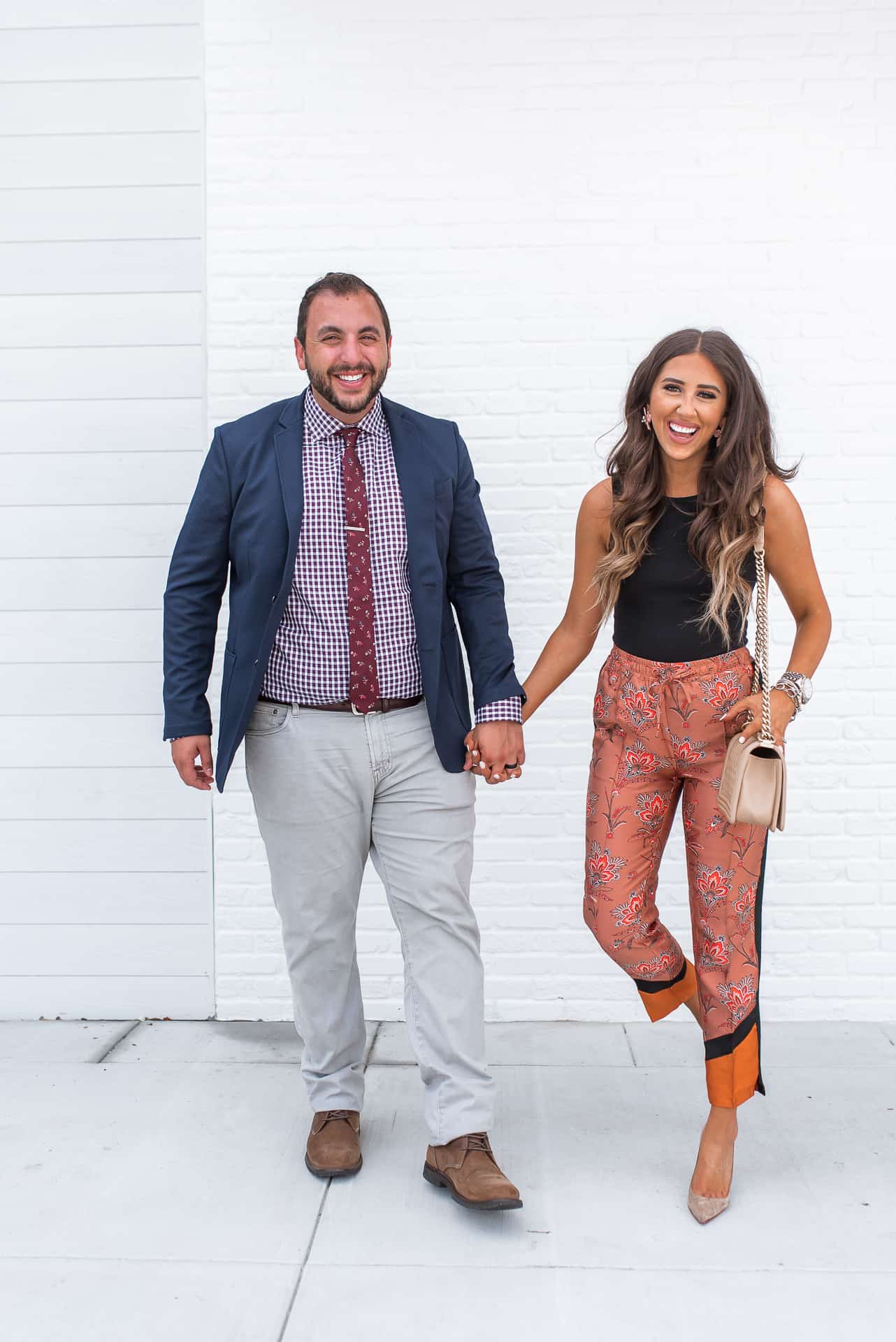 Ted's Outfit// Shirt: Mizzen + Main | Blazer: Vince Camuto | Tie: Paul Smith | Pants: AG | Shoes: Supply Lab
My Outfit// Top: Bp. | Pants:  Scotch & Soda | Shoes: Christian Louboutin | Earrings: Baublebar
Mens fashion can be tricky, heck men, in general, can be tricky! But over the years I have learned an art of mastering some tricks, personally and fashion related.
Fashion Tips:
Mixing Prints: This fall, I have seen LOTS of print mixing and I love it. This is honestly Teds first print mixing look and I am so glad you all are apart of this monementul moment. The floral tie with the buffalo print button up go perfectly for this time of year. The trick to mastering this art, stick with a mutual color. These two items work so well together because both pieces have burgundy in them!
Knit Blazers: Any sports coat, knit blazers, etc., Teds all game. He absolutely hates being hot so dressing for fall when its 99 degrees outside is a struggle for him. We found this knit blazer and I immediately saw how satisfied he felt when he put it on. It is super thin so gives breathable room. Ted grabs a sports coat whenever there is a special event or special business meeting going on!
Marriage Tips:
Shopping: Dressing your man can be the biggest struggle and biggest task. Especially if they dread going to the mall like my husband and pout the entire time they are there. Nordstroms free delivery and free returns have been a game changer in our marriage haha! I just go online and order a LOT of things that I think would fit him and use our living room as the dressing room. Easy returns make this process so smooth and save us a trip to the mall! Nordstrom is already is a one stop shop for holding his favorite brands so that helps!
Listen yall! Whether that is in regards to fashion, how the mans feeling, or what he wants to do that day, listen to your man. I am the first to admit I am pretty self-centered that I think I know what's best. Really our husbands are smarter than we give them credit for and listening can be so hard to do sometimes! Listening changes the game since we are on the same team anyways!
Thanks Nordstrom for Sponsoring todays post!