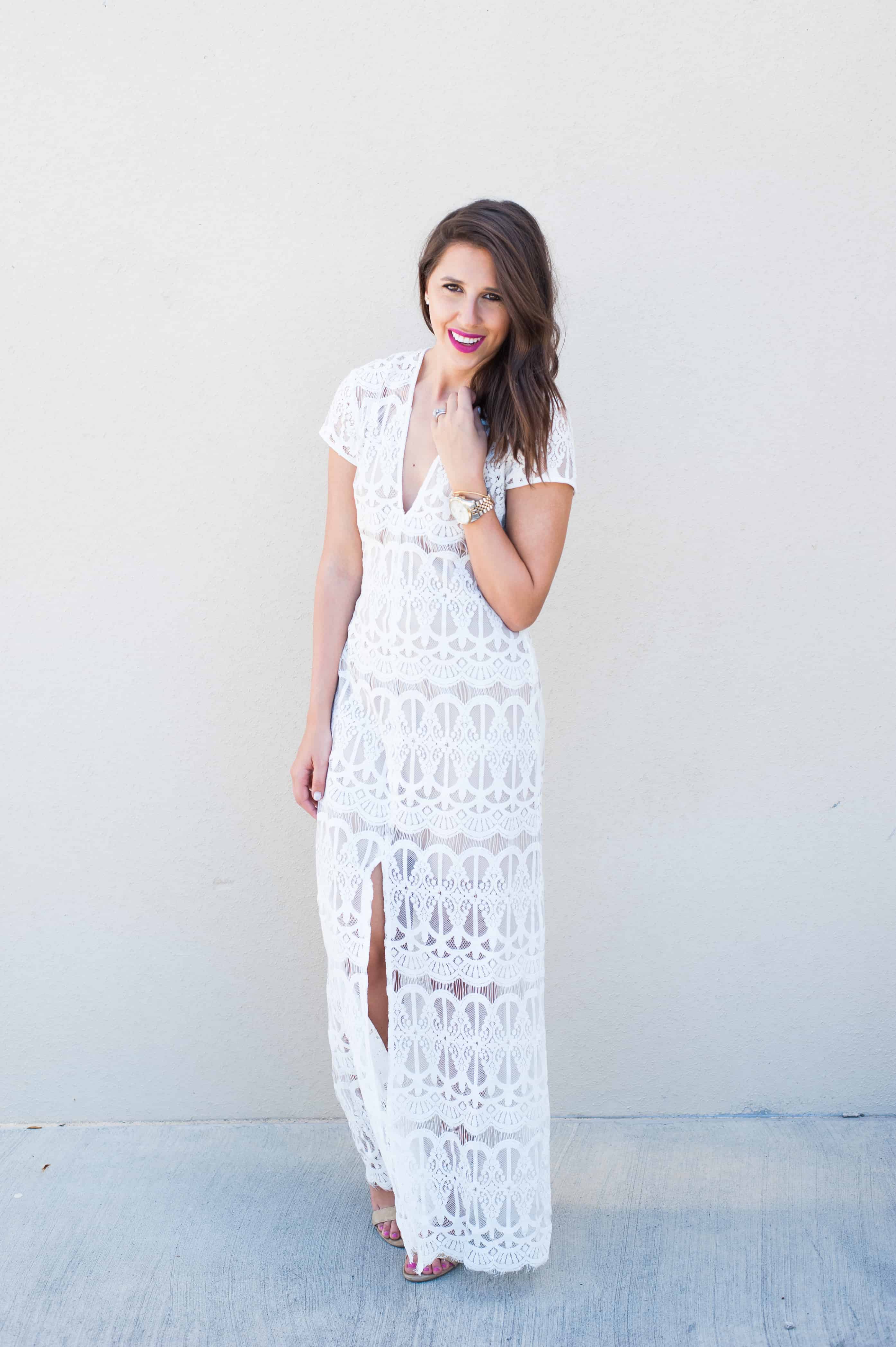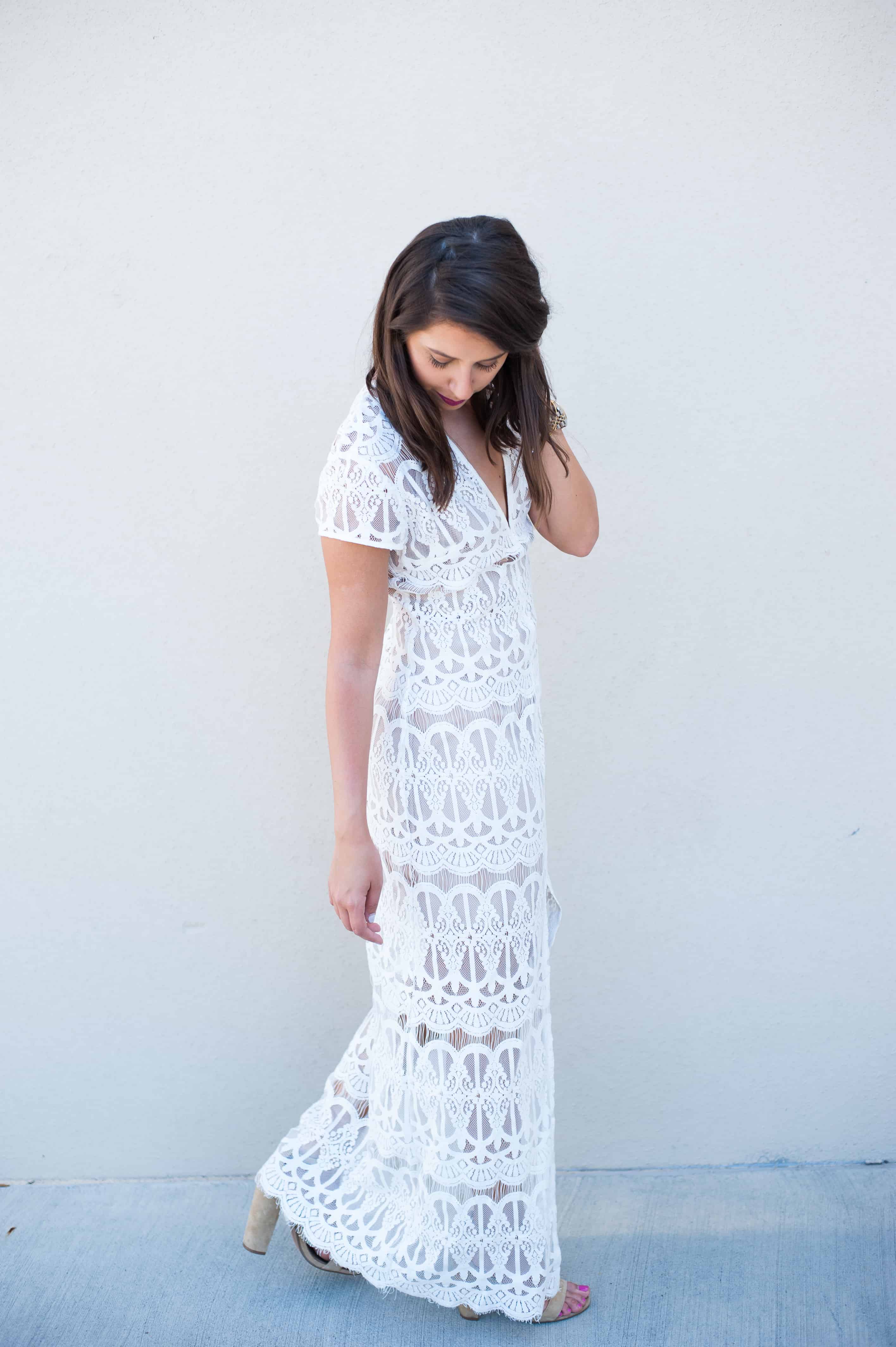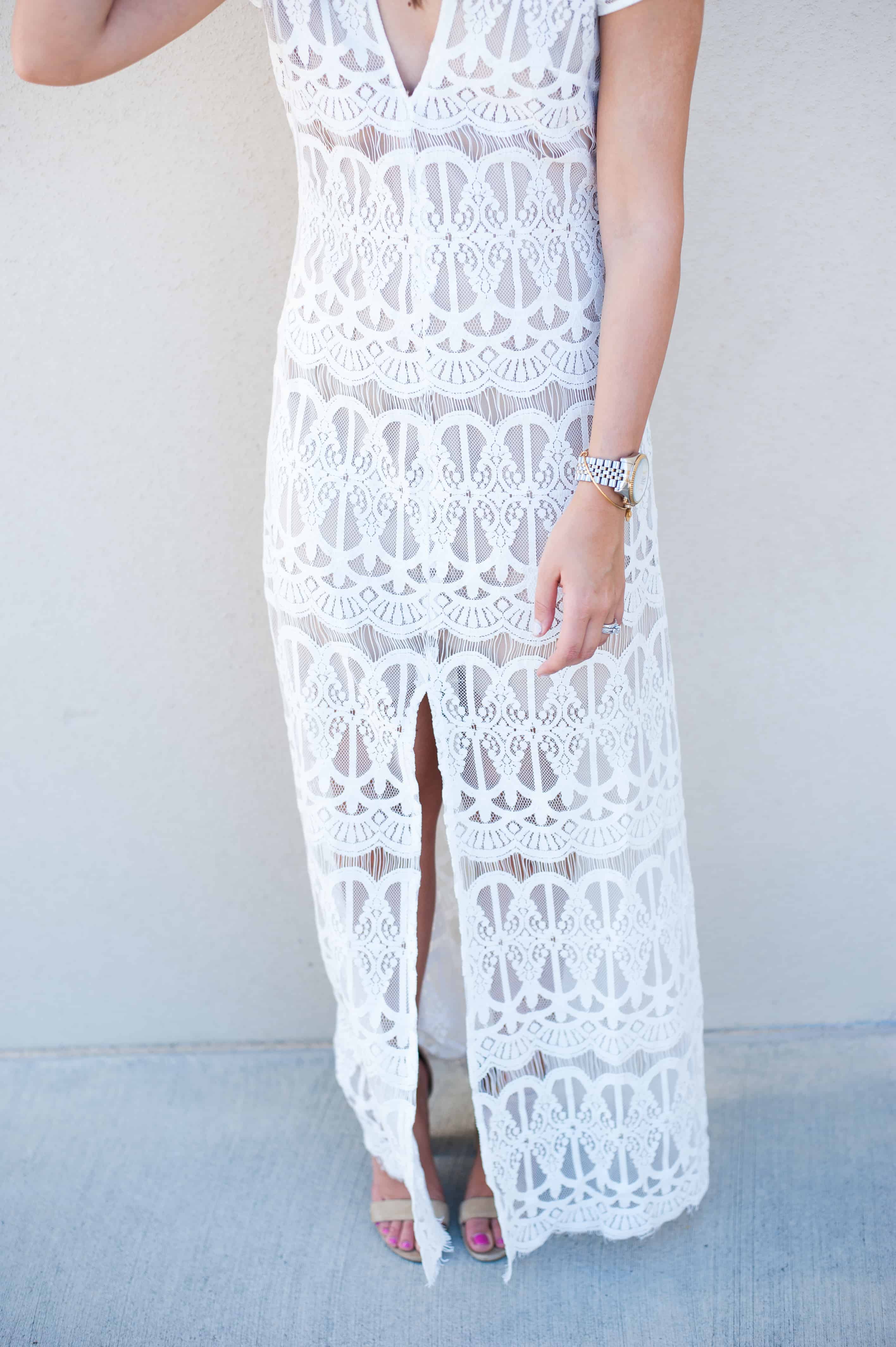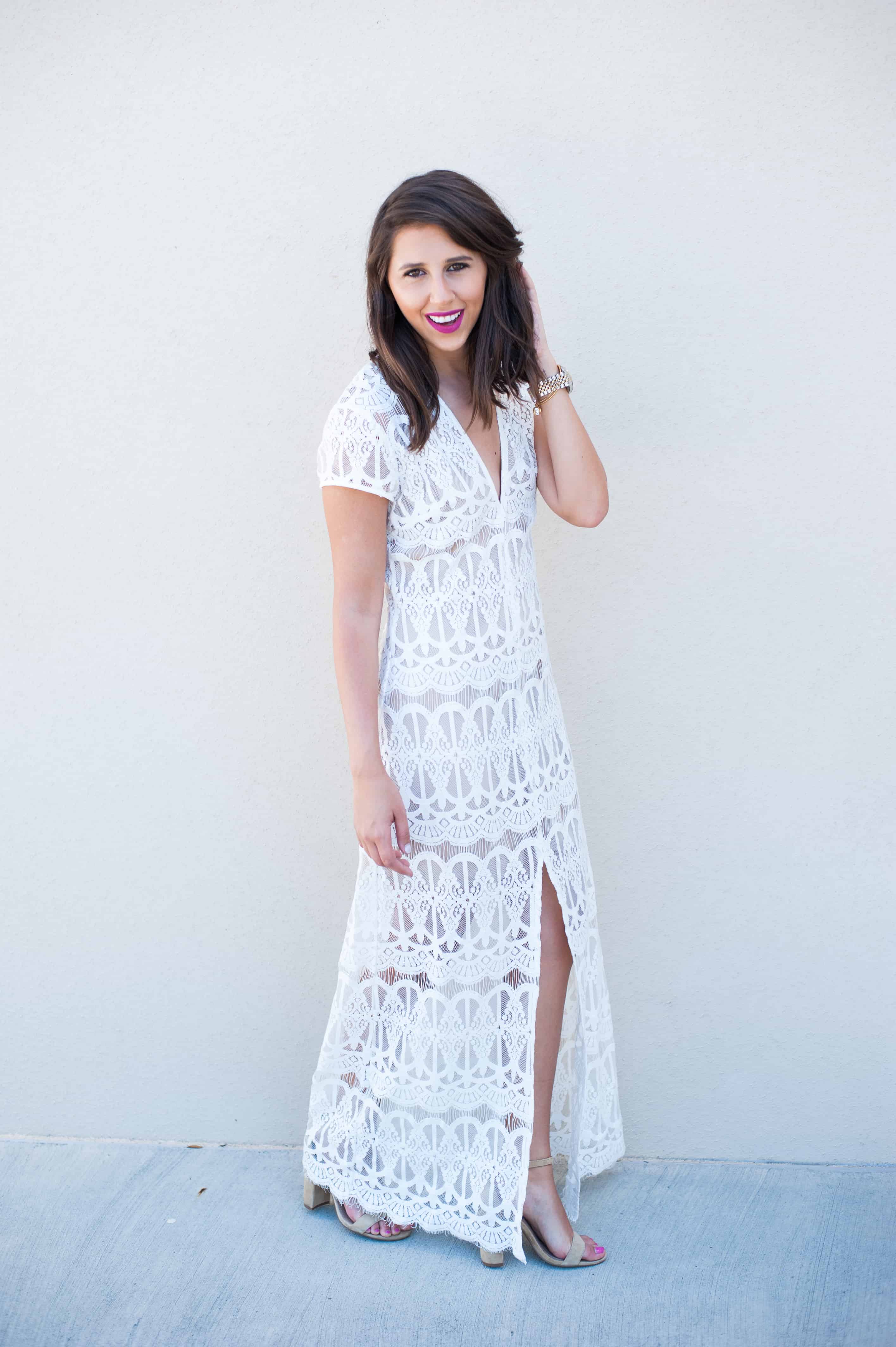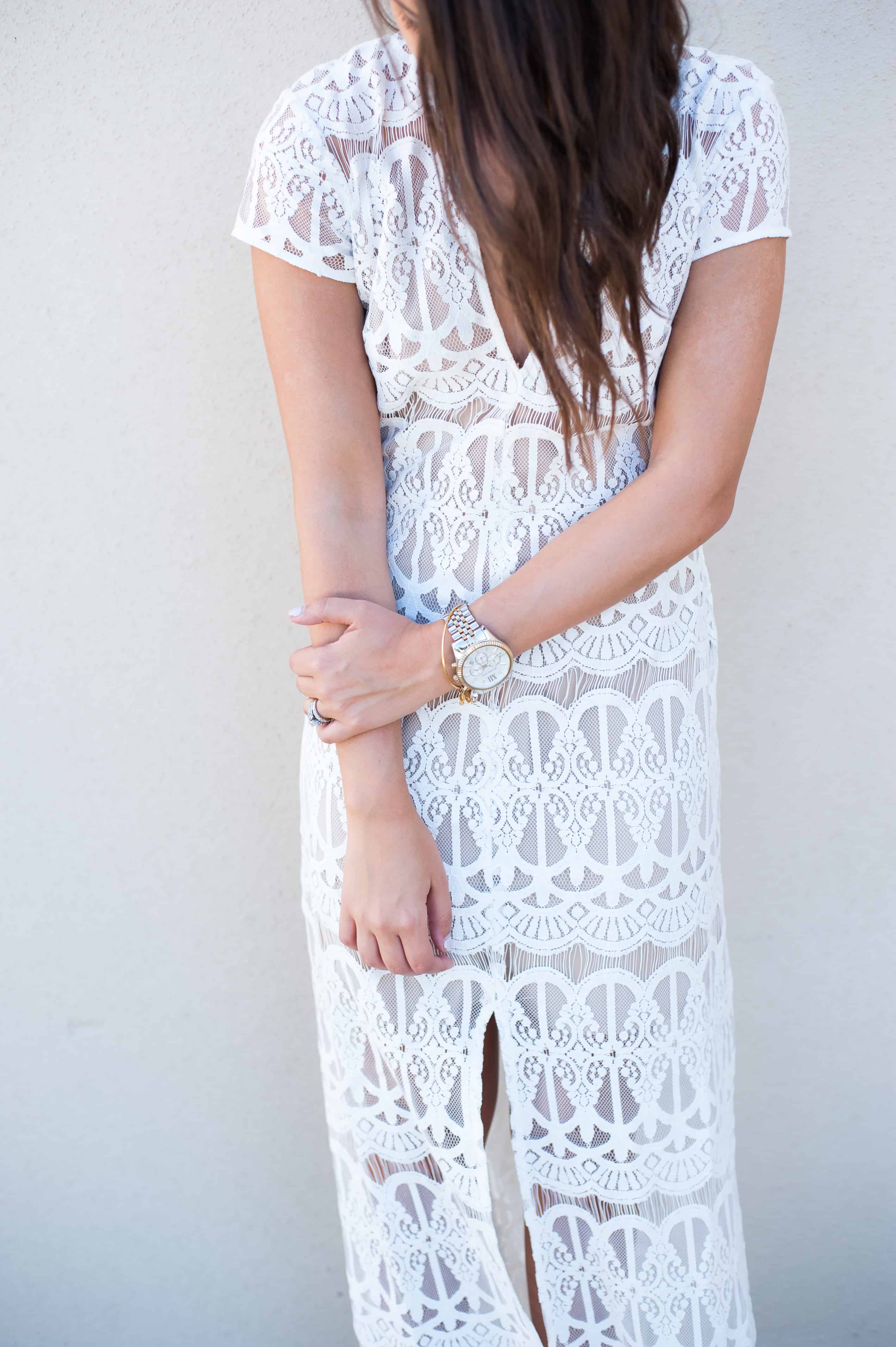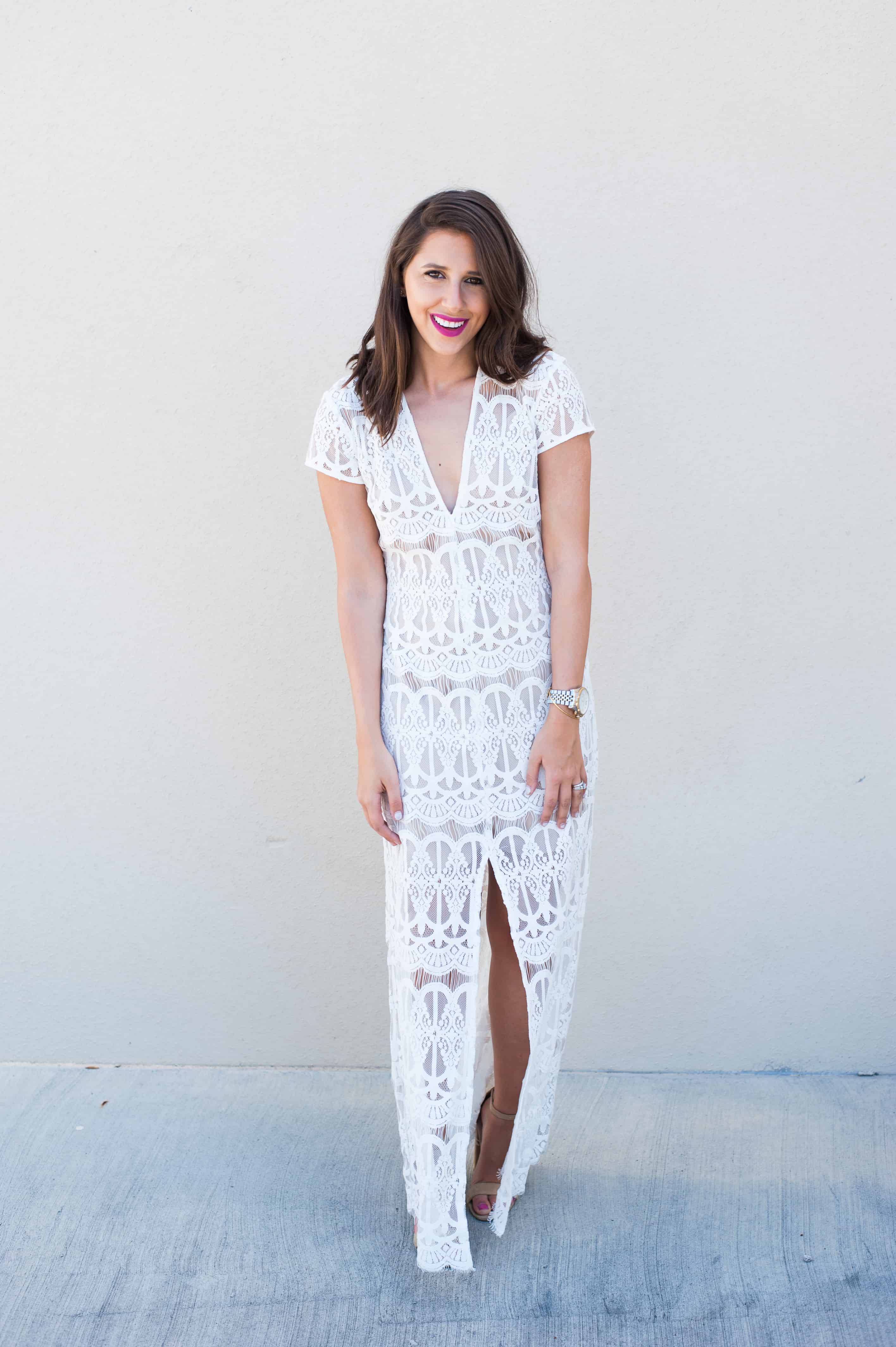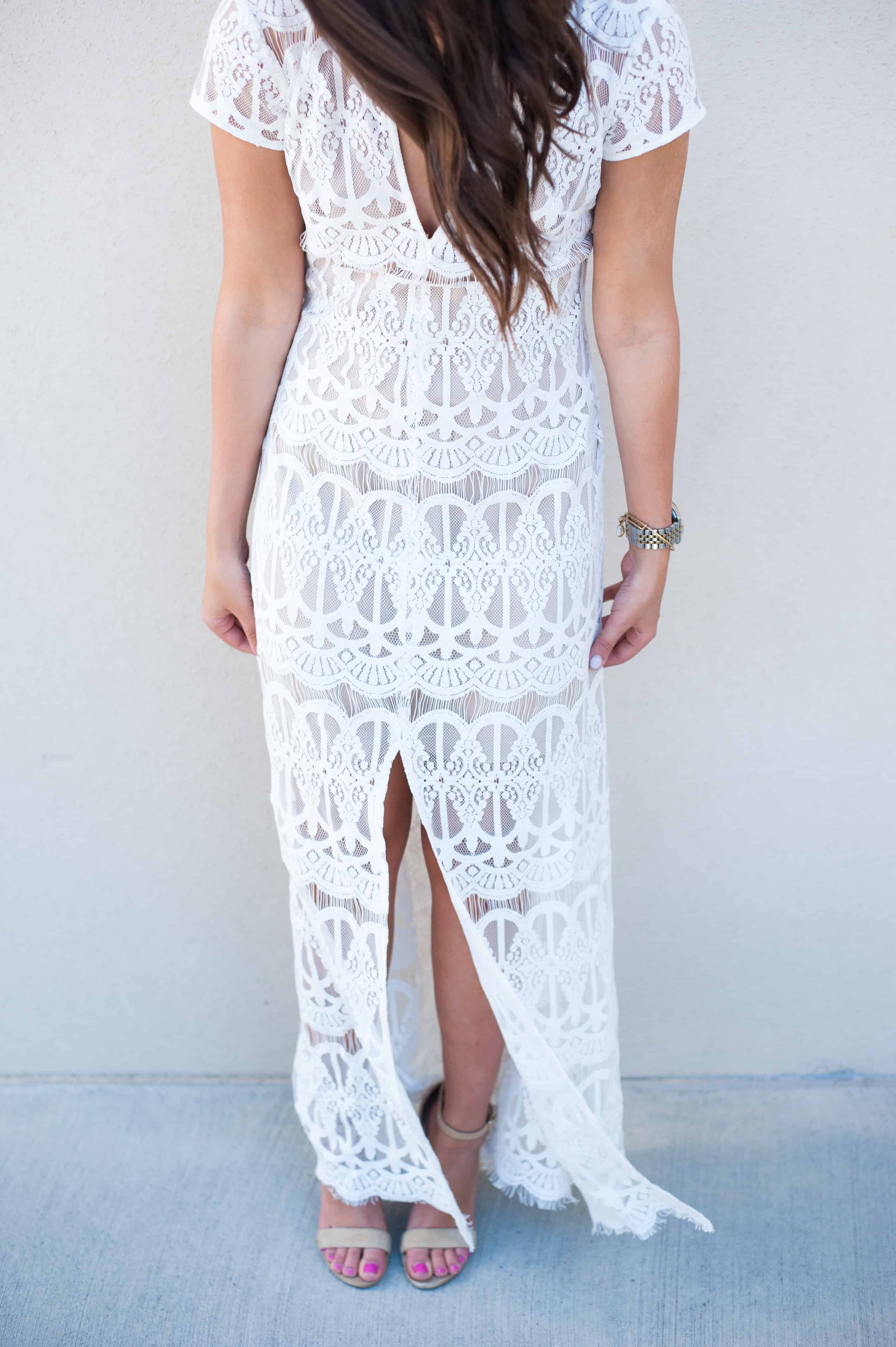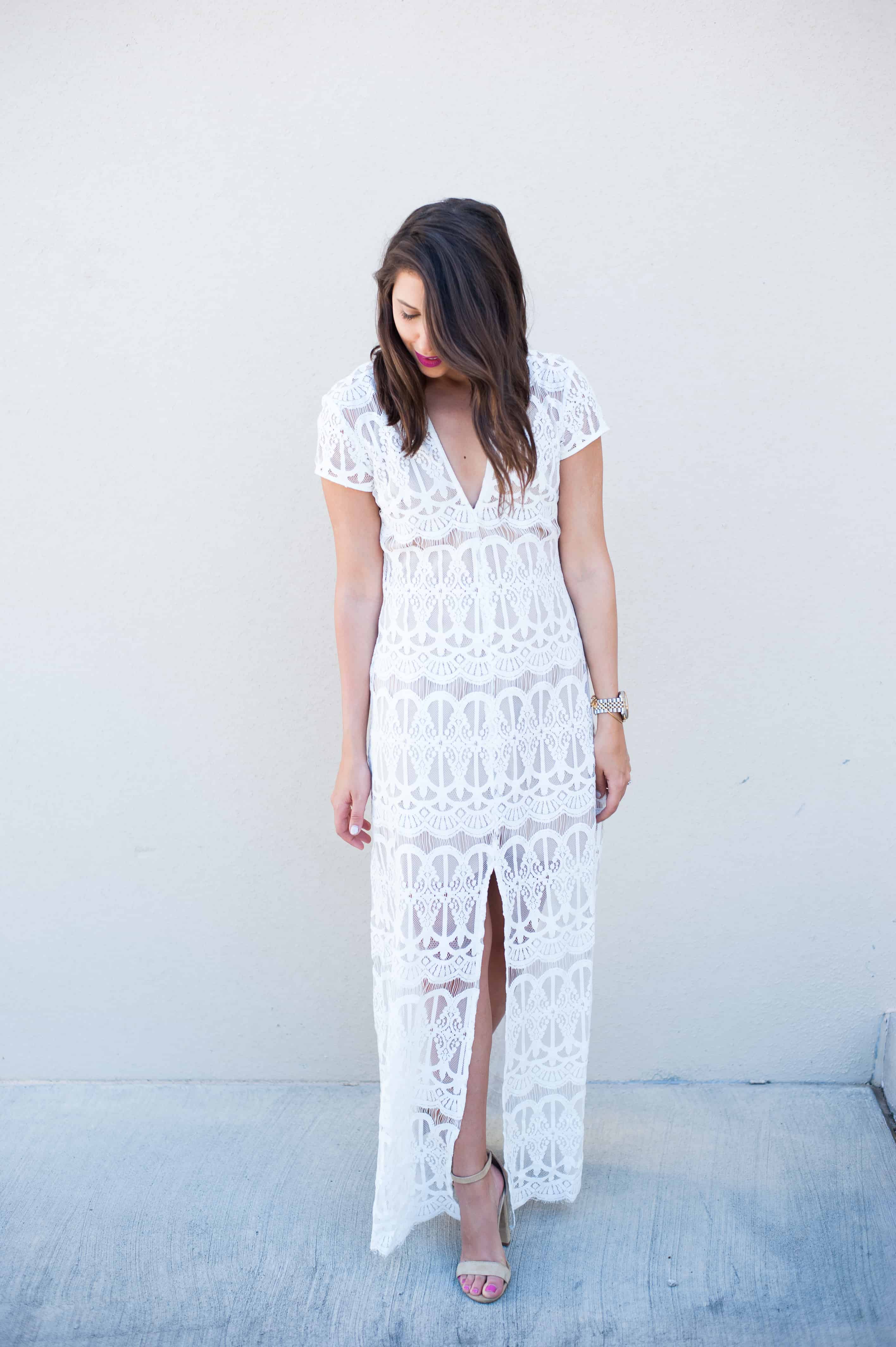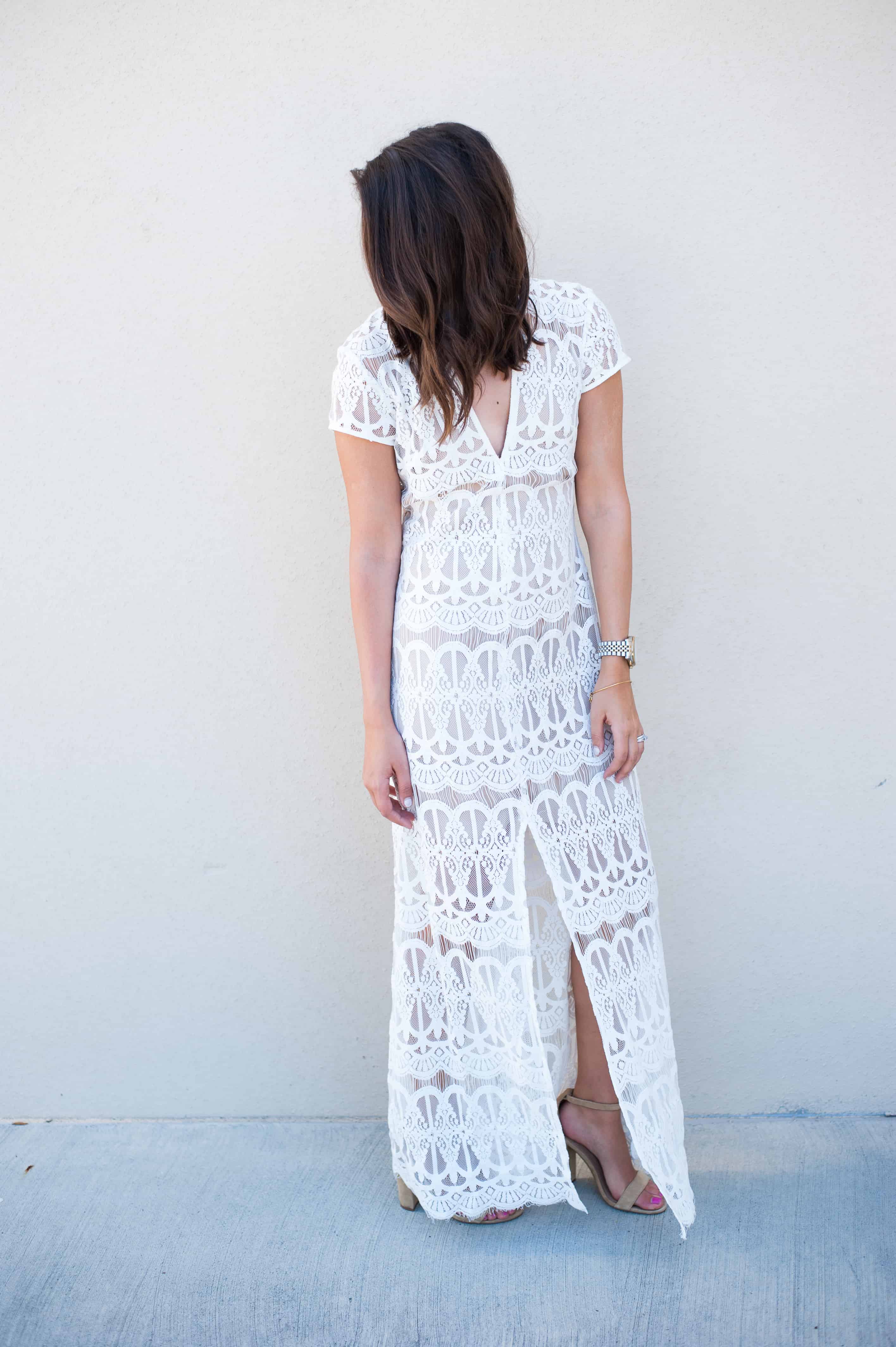 Dress: WAYF | Shoes: Steve Madden | Watch: Michael Kors
Sometimes, clothes can take my breath away. Literally. Anyone else or just me? I literally died at the elaborate details of this dress and then I died again at the under $100 price tag. The lace detail is everything and it being a white maxi is another bonus. I can't rave more about this dress. I actually bought it for New York where we are heading to this weekend. My father in law is being awarded some fancy award so the family is flying up! I decided to go with another conservative option and I can't wait to share. I got a similar split white maxi that I also will be wearing in the big apple for our Broadway night planned.
I am so stinking excited. Make sure to follow along on Instagram for our adventures (@dressupbuttercup), snapchat (dederaad), and our travel hashtag (#raadstravel). Until then I am in Austin with Teddy for his business trip. Ill be sharing some of my favorite spots on my social media today. I worked at the cutest coffee/ bakery / flower shop yesterday at Waltons Fancy and Staple. If you are ever in ATX, I recommend checking it out! For dinner we went to East Side King for some interesting but good food. They have a food truck and multiple locations. It's so weird being in Austin and not having any of my friends still live here. During my college years, my friends all lived in Austin but sadly everyone parted their ways and left Austin a stranger to me! SO weird. Anyways, happy hump day y'all!