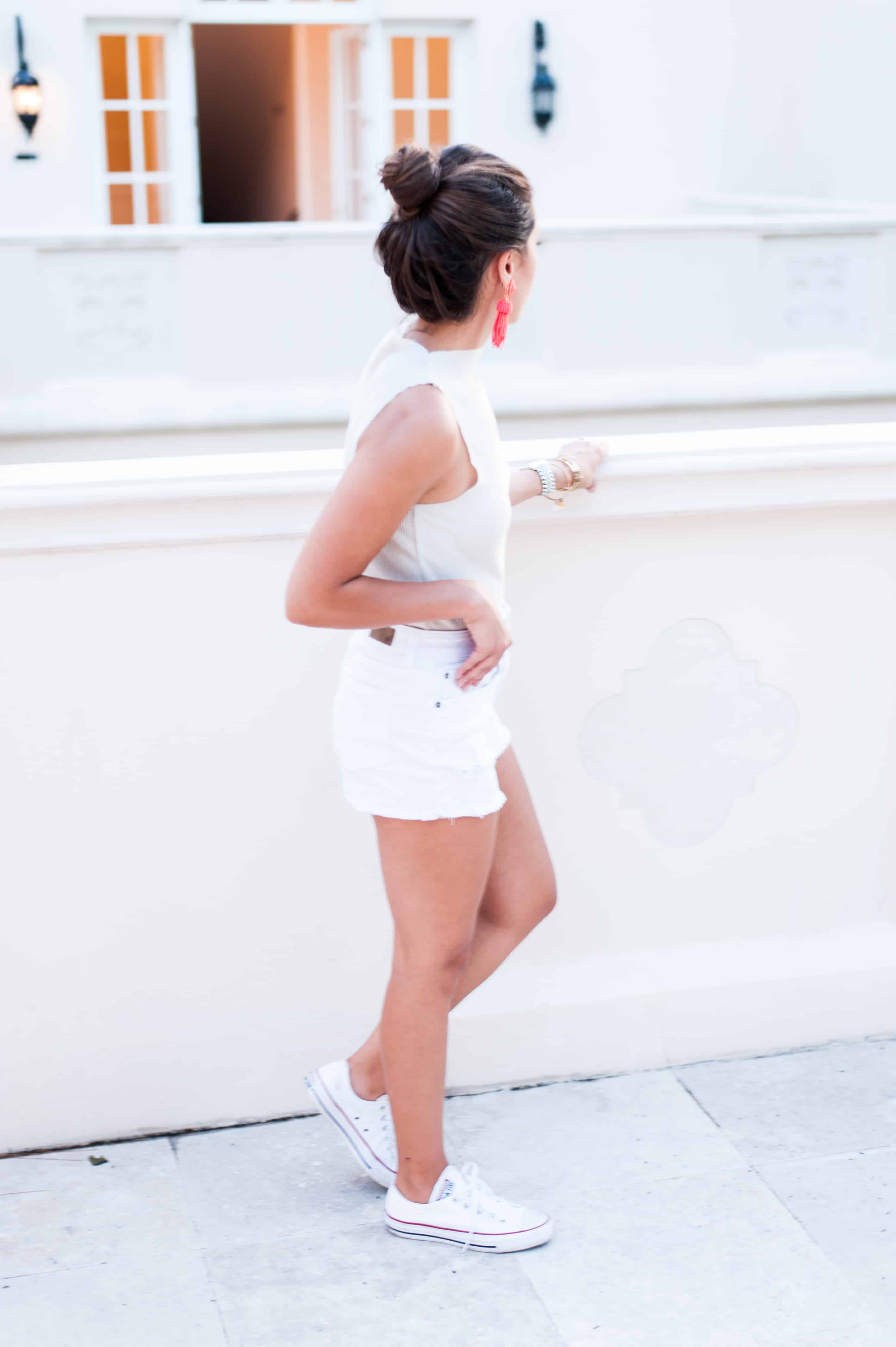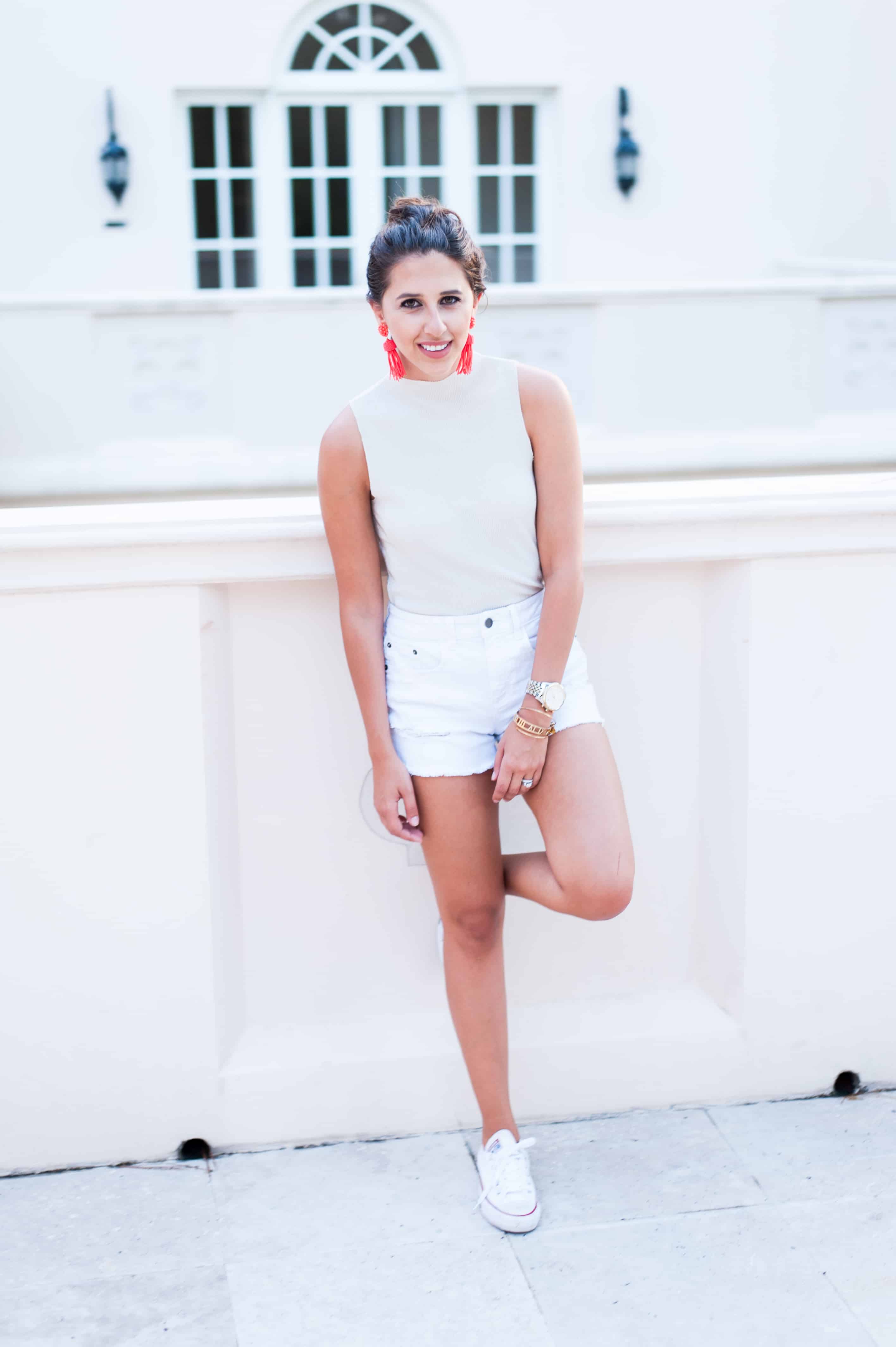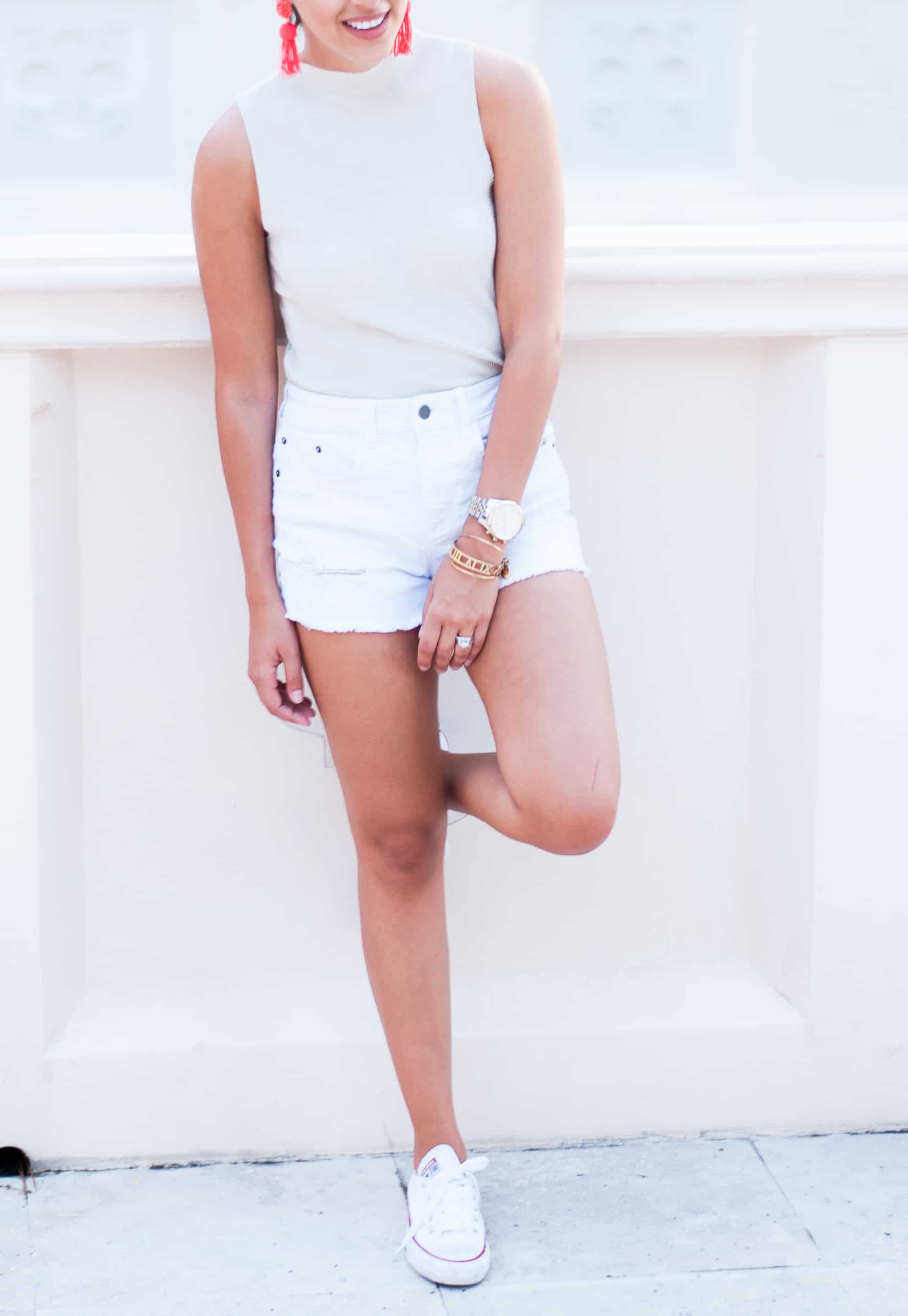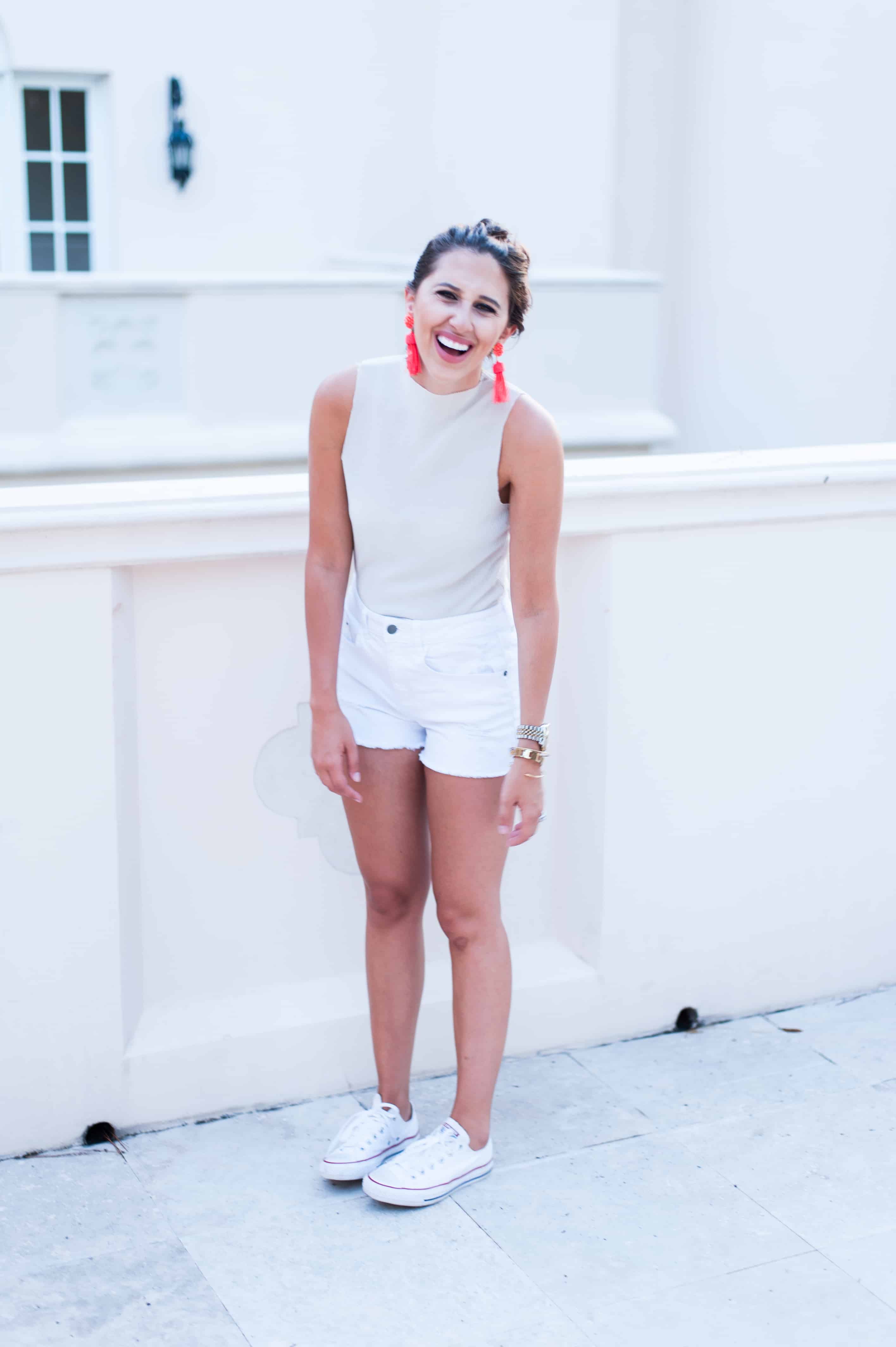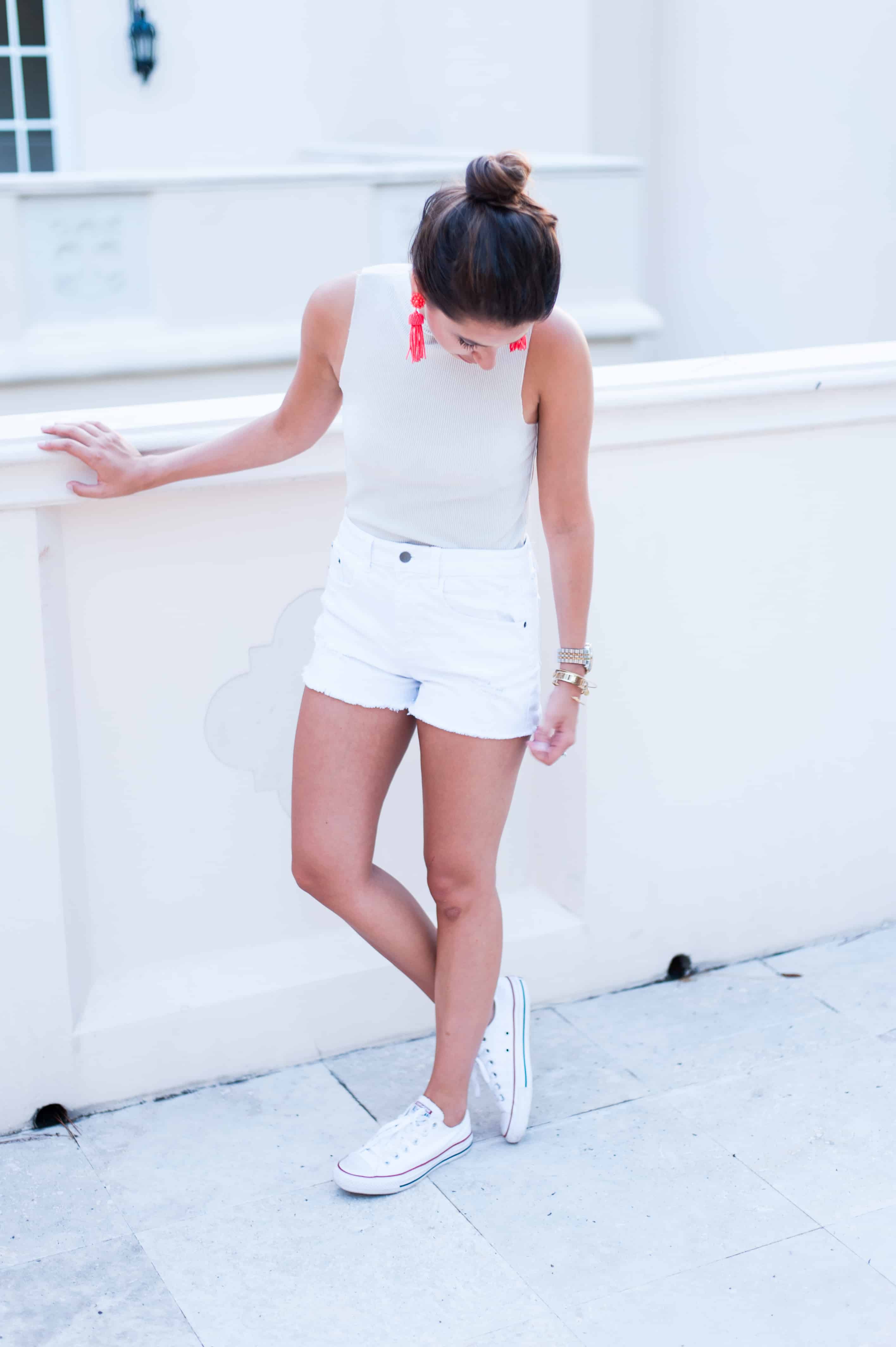 Top: Goodnight Macaroon | Shorts: Articles of Society (similar) | Shoes: Converse | Earrings: Lisi Lerch
I am loving the white on white or all neutral game. It has been happening a lot around here and I just can't stop. I especially love this look since I wore it out on our night in Ibiza. Ted complimented it like a 100 times during the night and I am not sure if its because I wasn't dressed provocative like the rest of the club or if he really liked the outfit. Either way I love this high neck line with a high bun and some fun earrings to accessorize. The shirt is very very thin and sheer but its a pretty glittery sheer that is in at the moment. The color that I am wearing is white but also comes in a few other colors. These white shorts have been my saving grace this year with the length and the price tag but only a couple of sizes are left here.
Well hello hello Friday! It's so strange but Fridays are my most productive days. I finally get done with all my errands and people to see / events through out the week that I try not to plan on Fridays a coffee date and just knock everything out. My emails are first on the list and I am so excited to check that off. This weekend Ted is driving to Iowa with his cousin to drop him off to college – so a girls weekend is in full swing! His cousin has been my little assistant this summer helping with the endless tasks of house and car chores we had to get done so I am so sad to see him go. Hope you all have a happy weekend!