Stocking Stuffers For Her | Gift Guide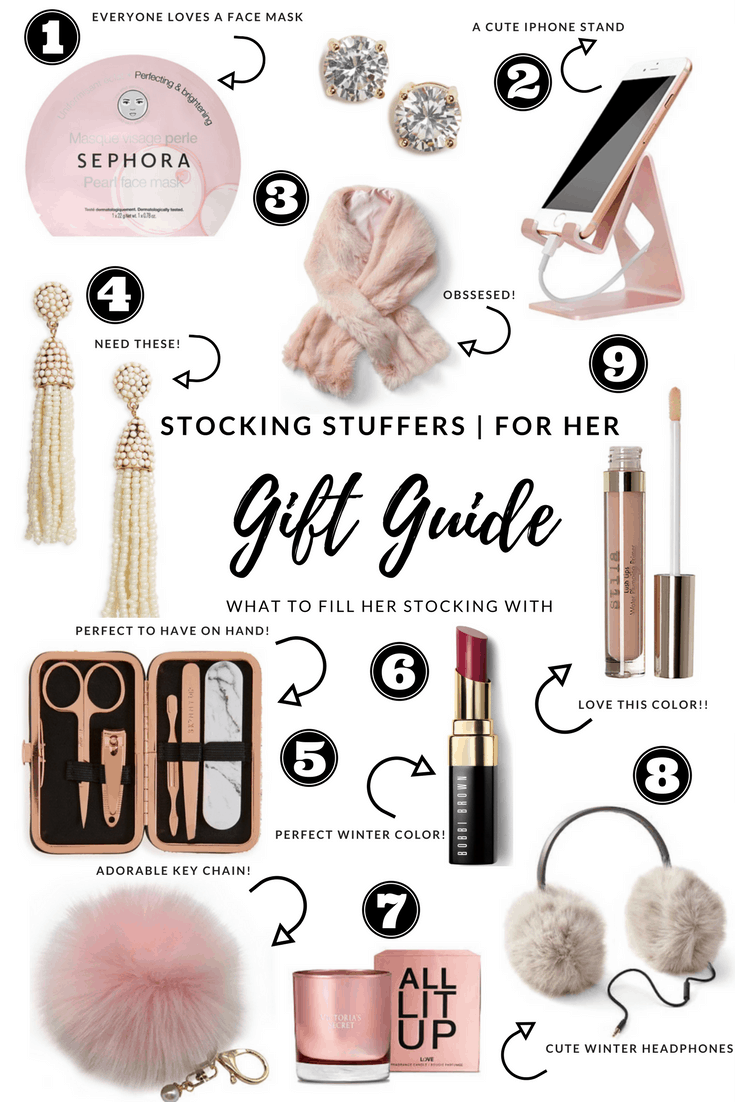 Stocking Stuffers For Her
With Christmas right around the corner & the last minute shopping coming to a finish. I figured it'd be best to share some stocking stuffers. Many people wait until the end to grab the small things.
I have been in New York City for the past few days & it's been magical. I will say I am excited to be home soon to see Chewy & see some of my family over Christmas! Happy final days of shopping && hope you have a great rest of the week!
1. Face Mask: You can never go wrong with too many face mask!
2. I phone Stand: How cute is this iPhone stand! It's perfect to hold it while charging or even for videoing hands-free.
3. Scarf: I love this faux fur scarf! It's the perfect color!
4.Earrings: I can't tell you how many earrings I have & I can't get enough!
5.Nail Kit: This is perfect for any girl! It has all the tools you need & fits perfectly in a purse!
6.Lipstick: I love this color for winter! The dark tones are in & this can easily fit in a stocking!
7.Victoria Secret Candle: I love the color of this candle & I am sure it smells just as beautiful!
8. Headphones: Soooooo cute! How adorable are these headphones! I love them!
9. Lip Stick: I have this color myself & I highly recommend it!
10: Diamond Studs: These are a perfectly classic piece for her to wear every day!
11: Fluffy Keychain: Ahhh this is sooo cute! Plus it'll help that one person you know finds there keys easier!!