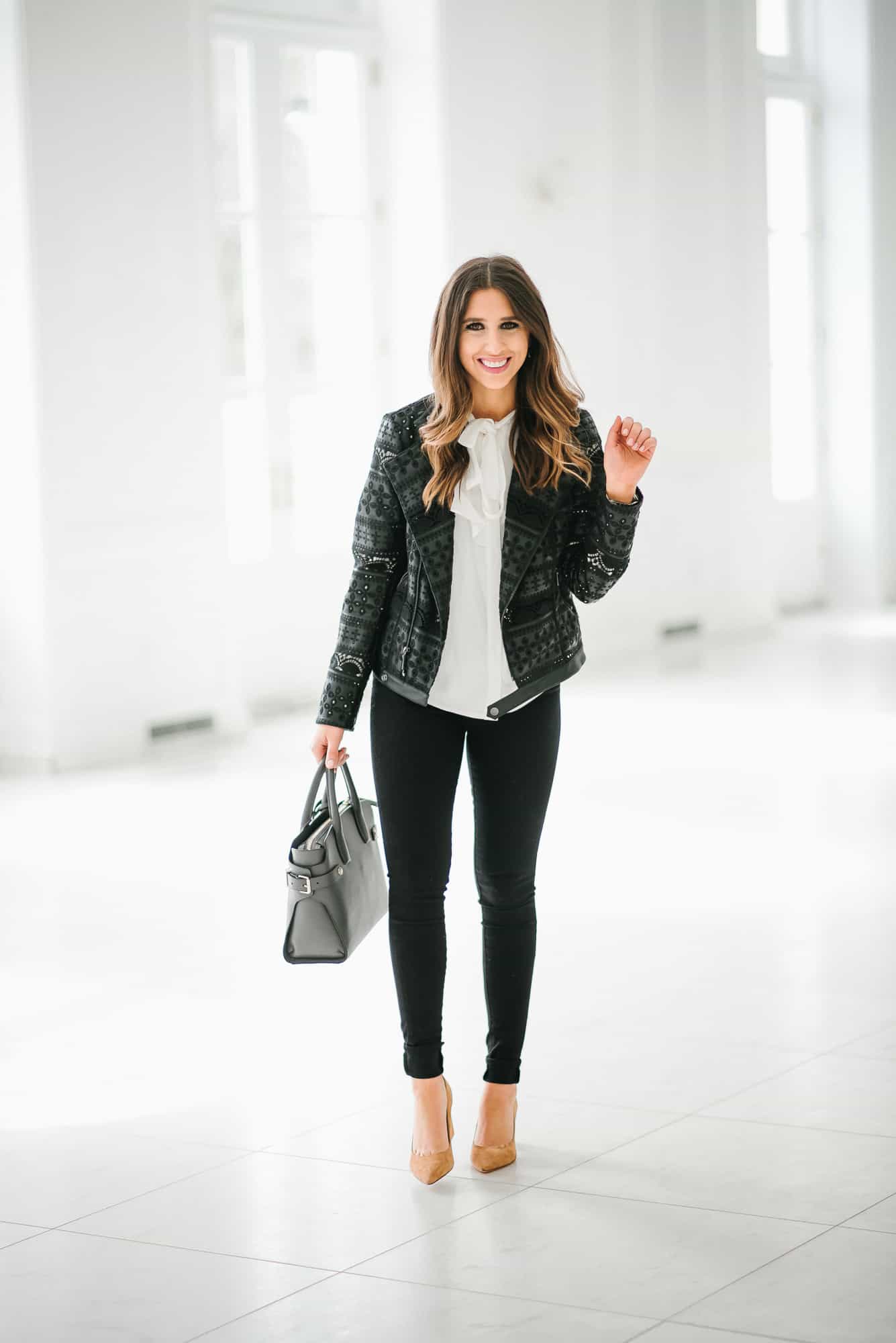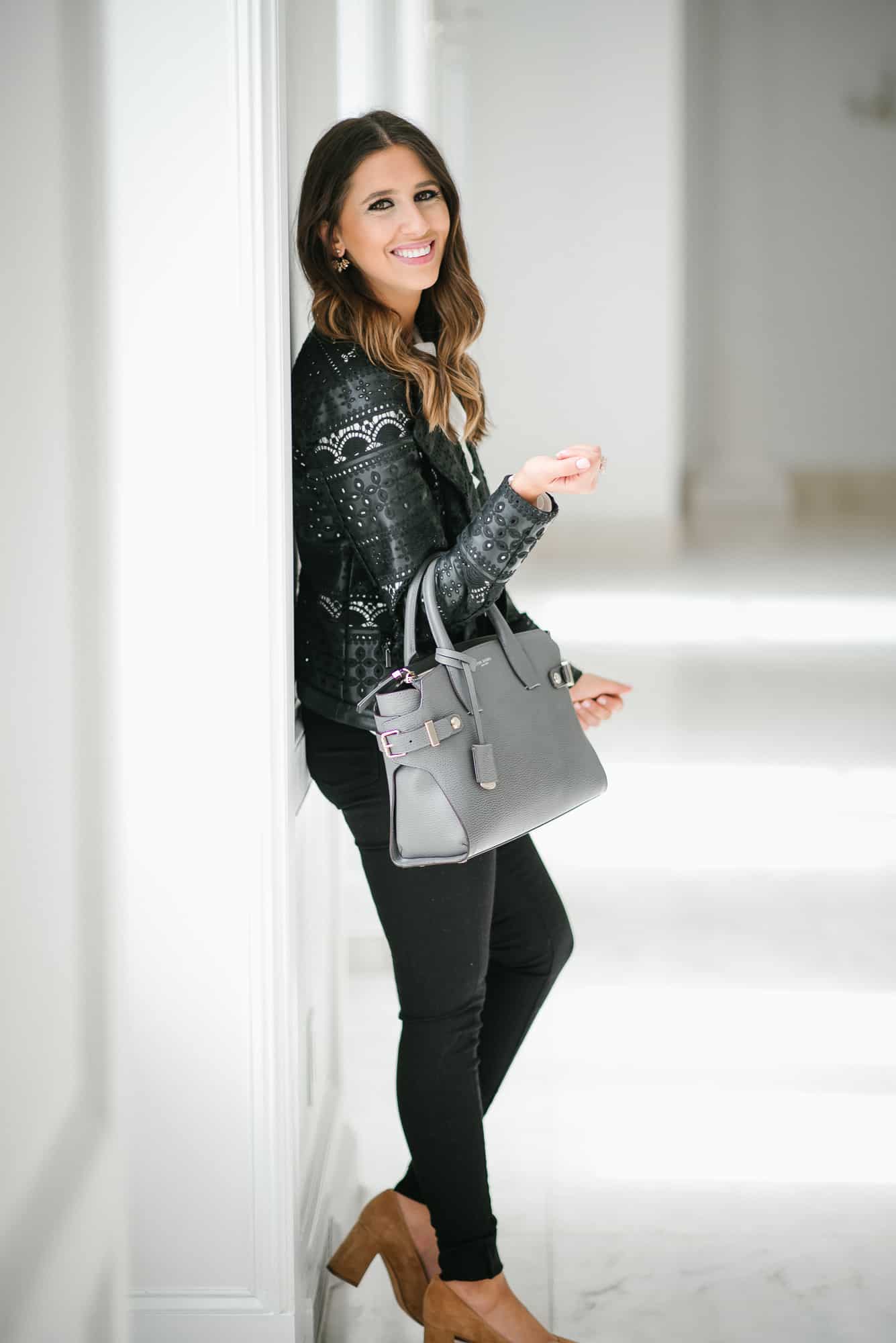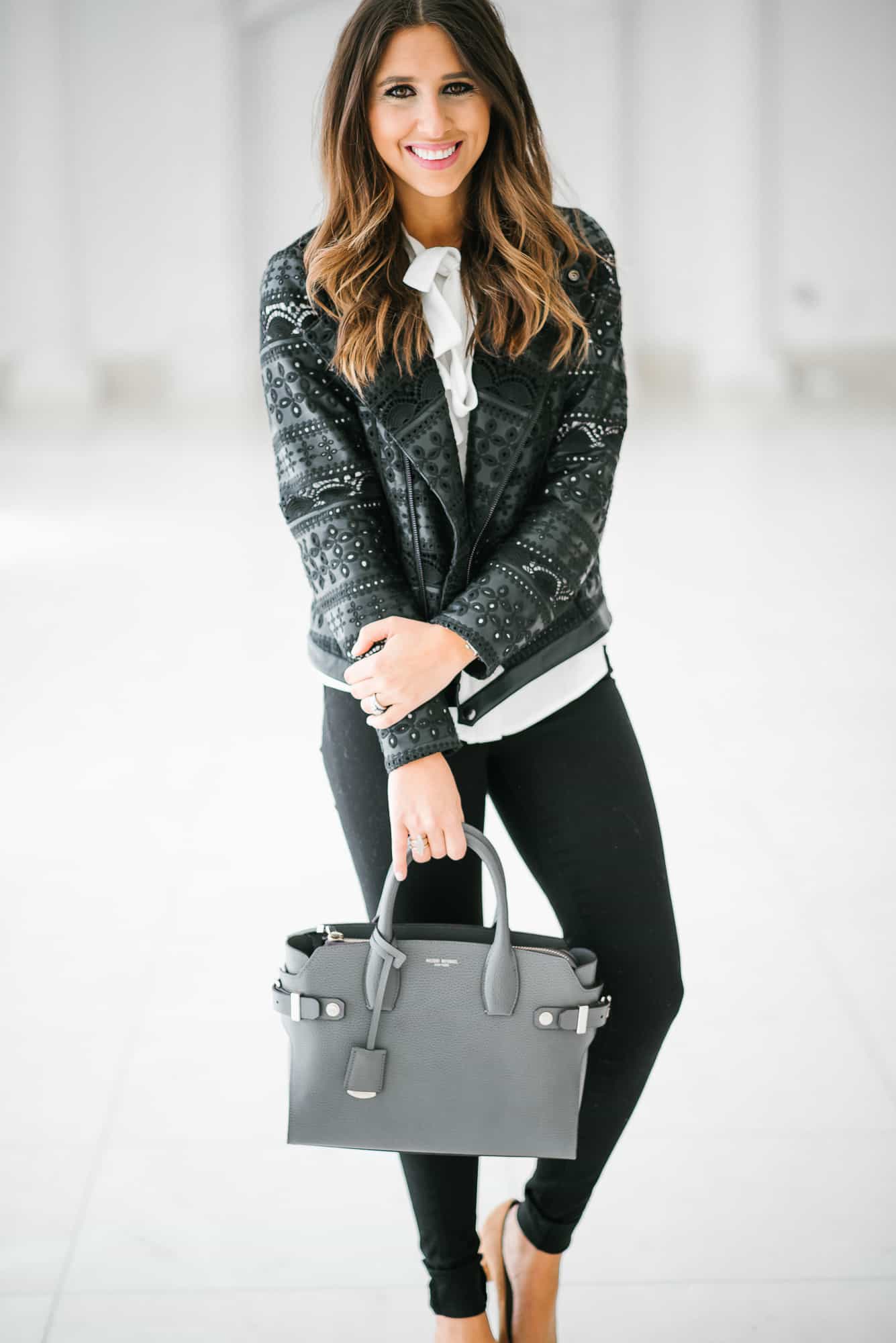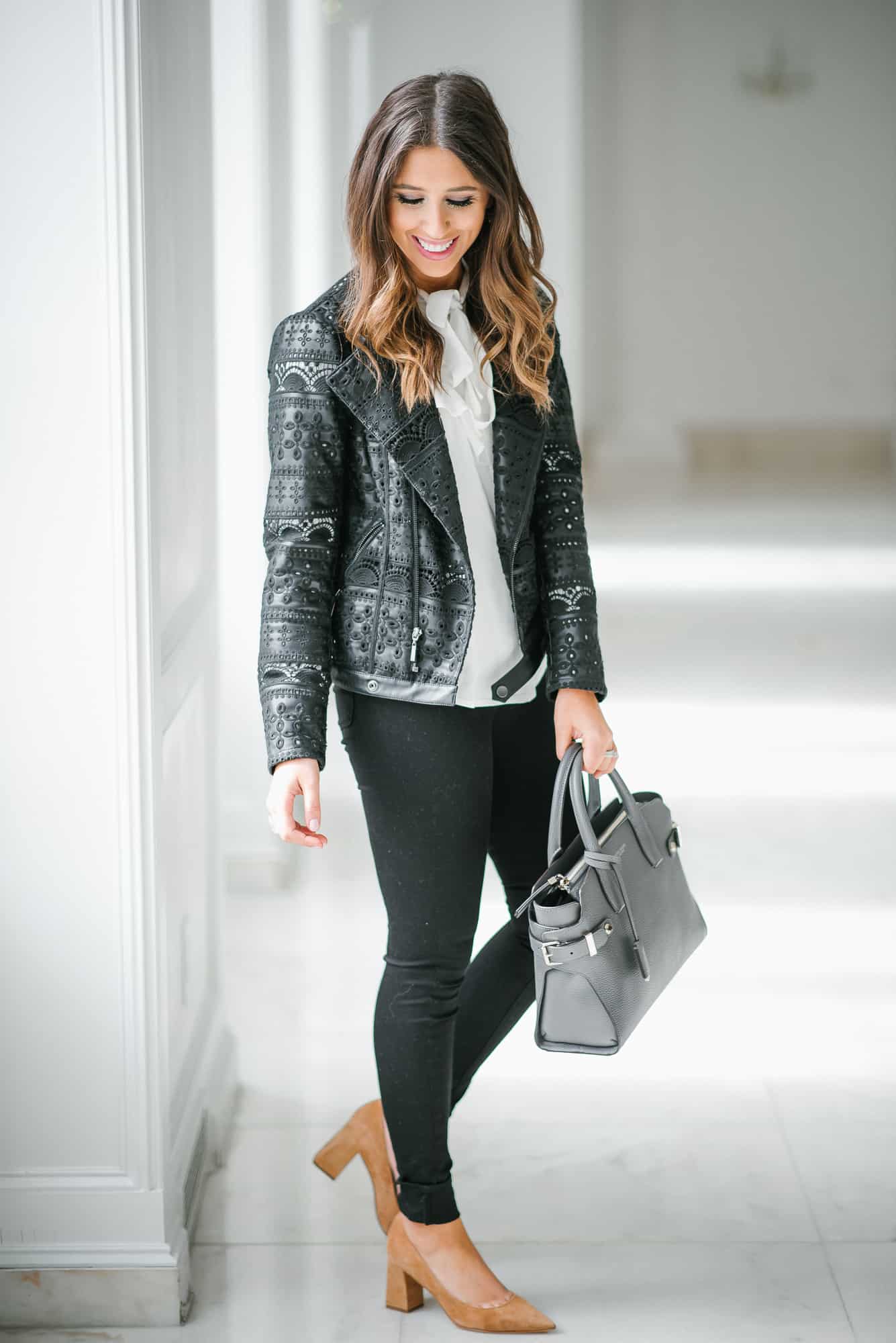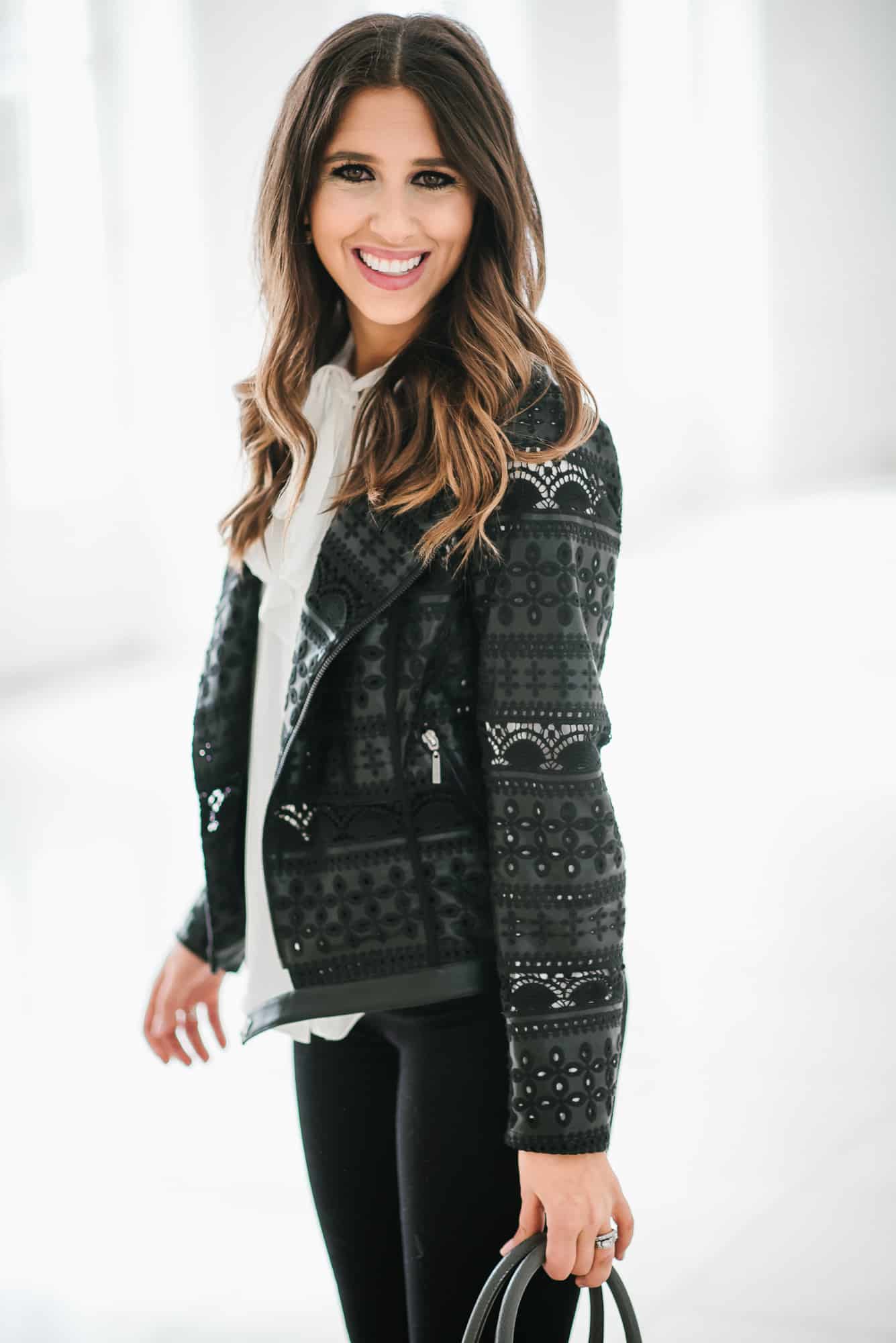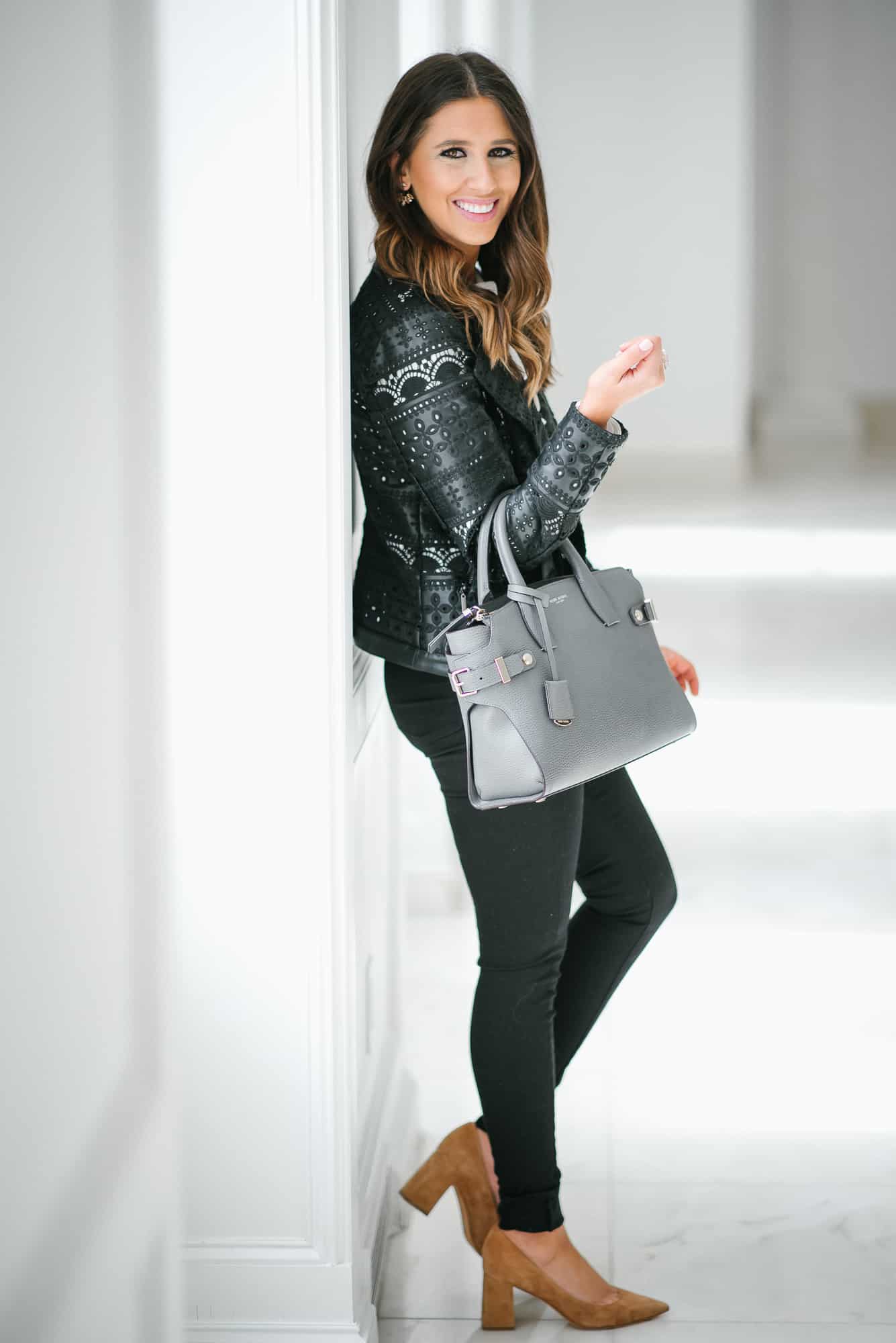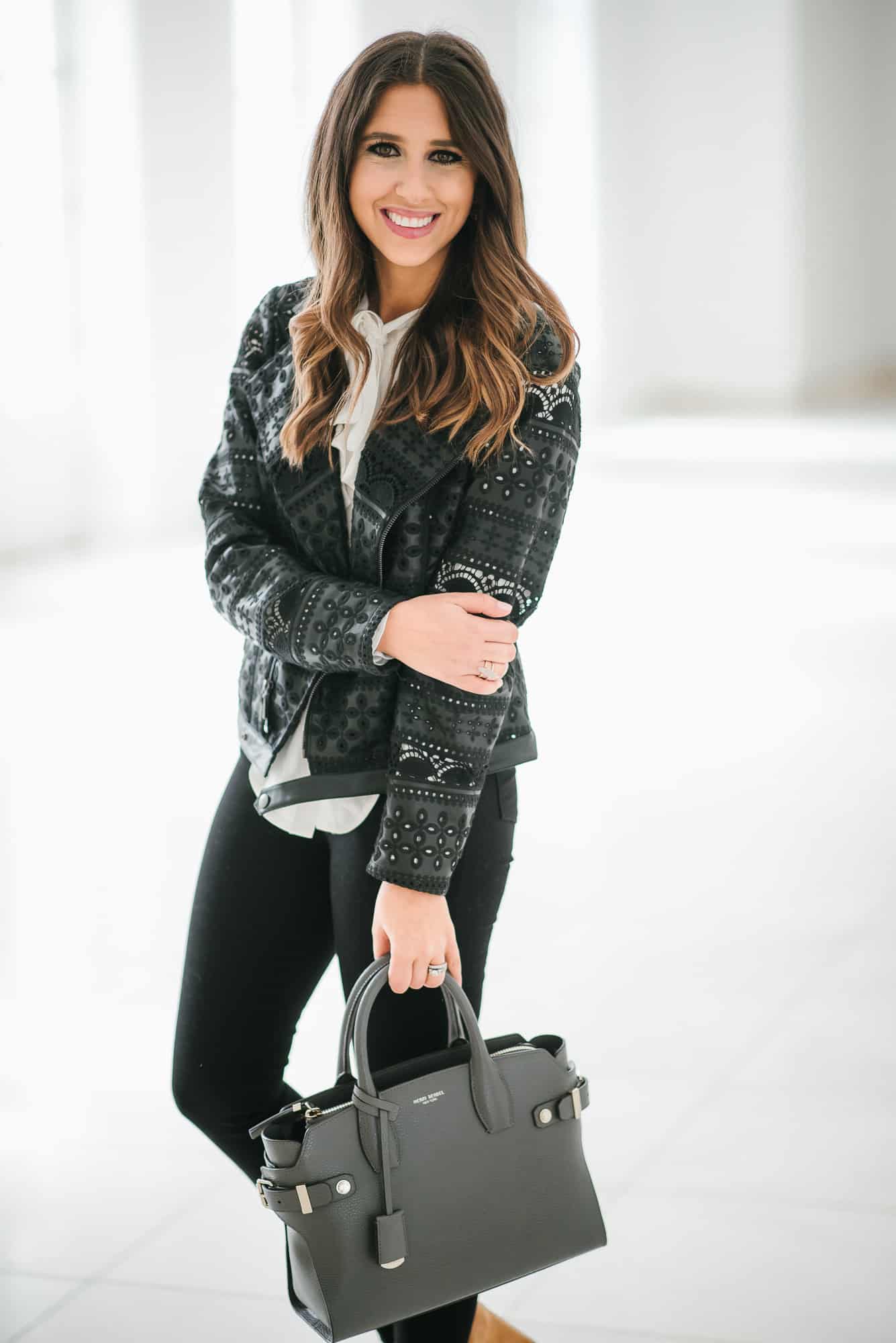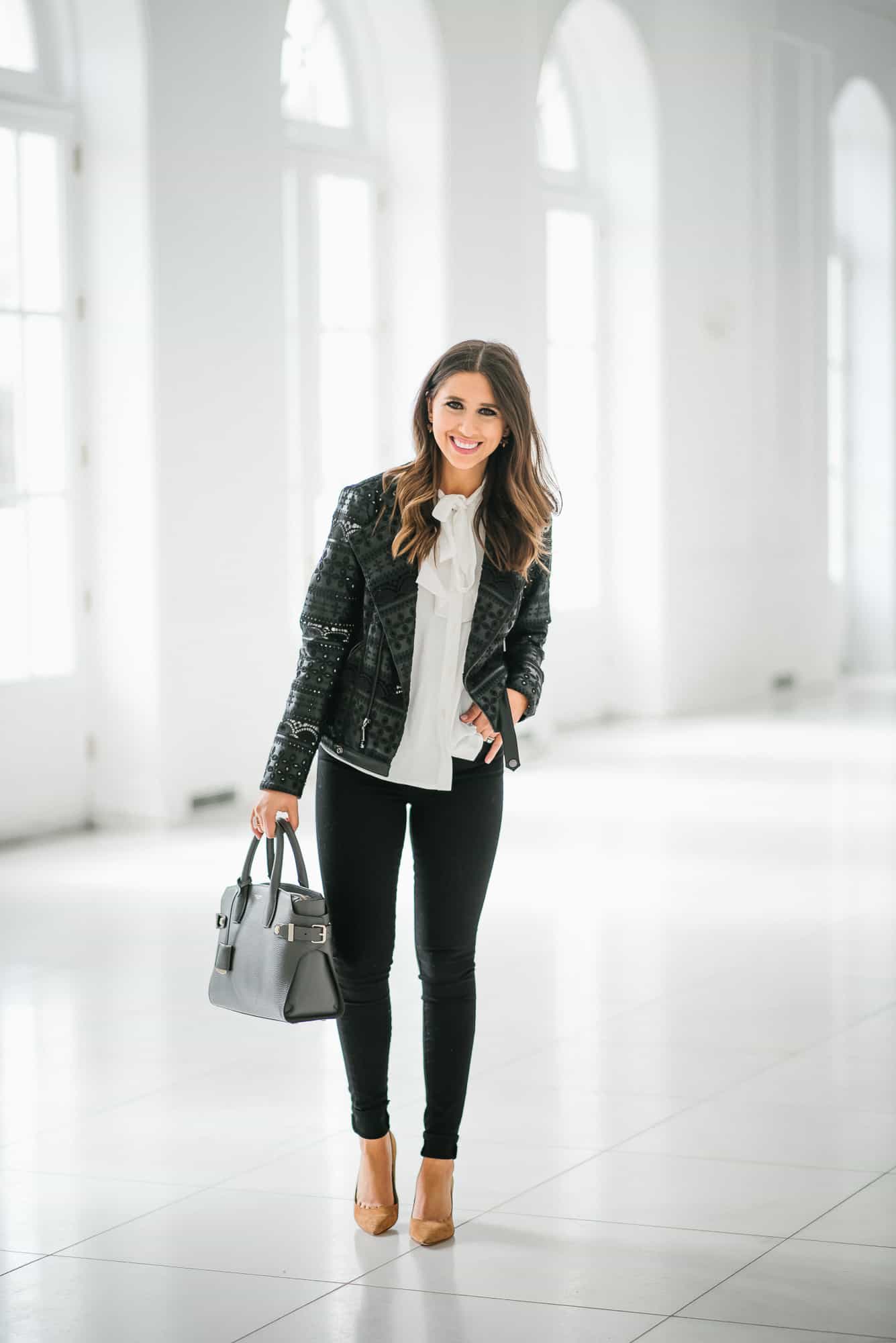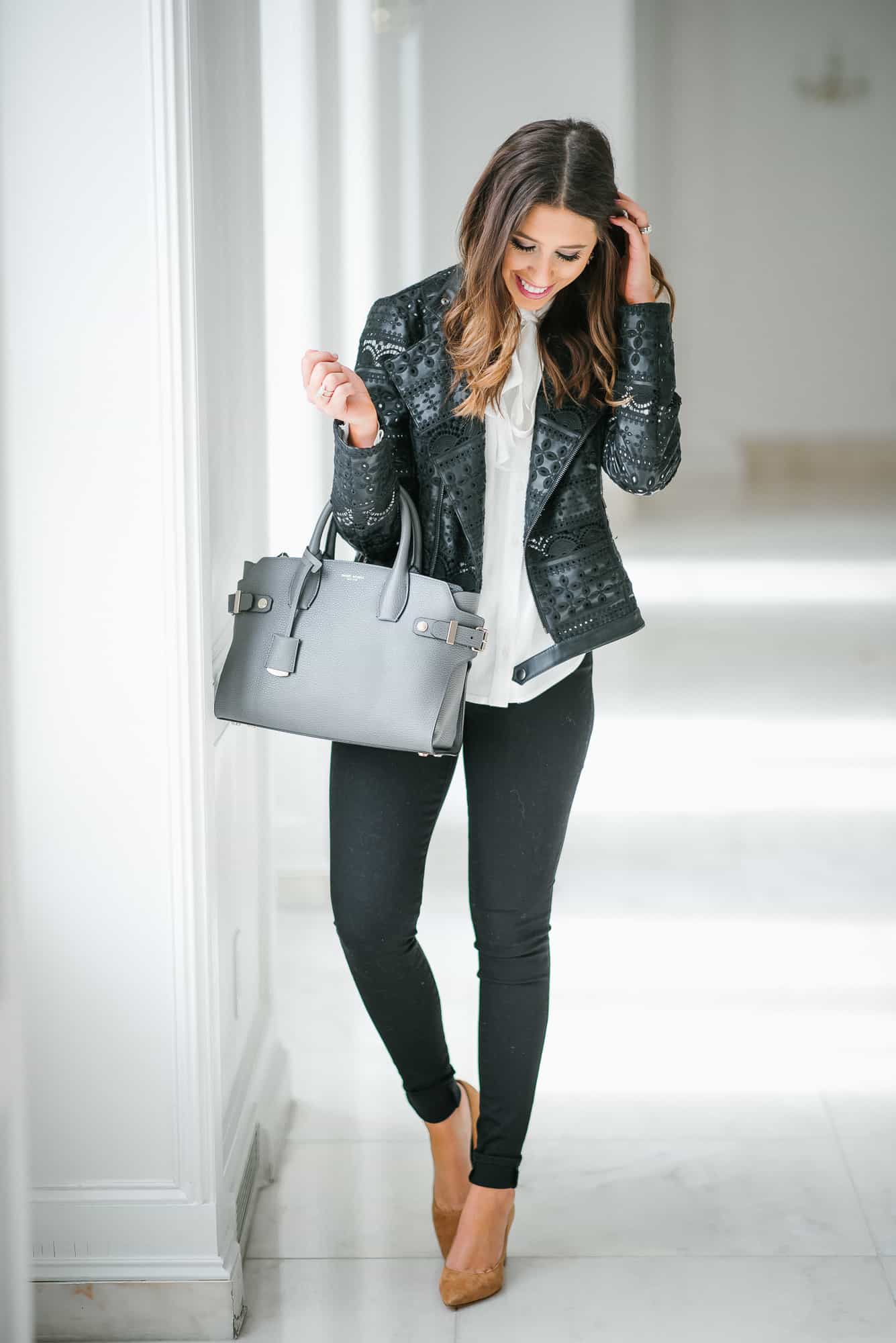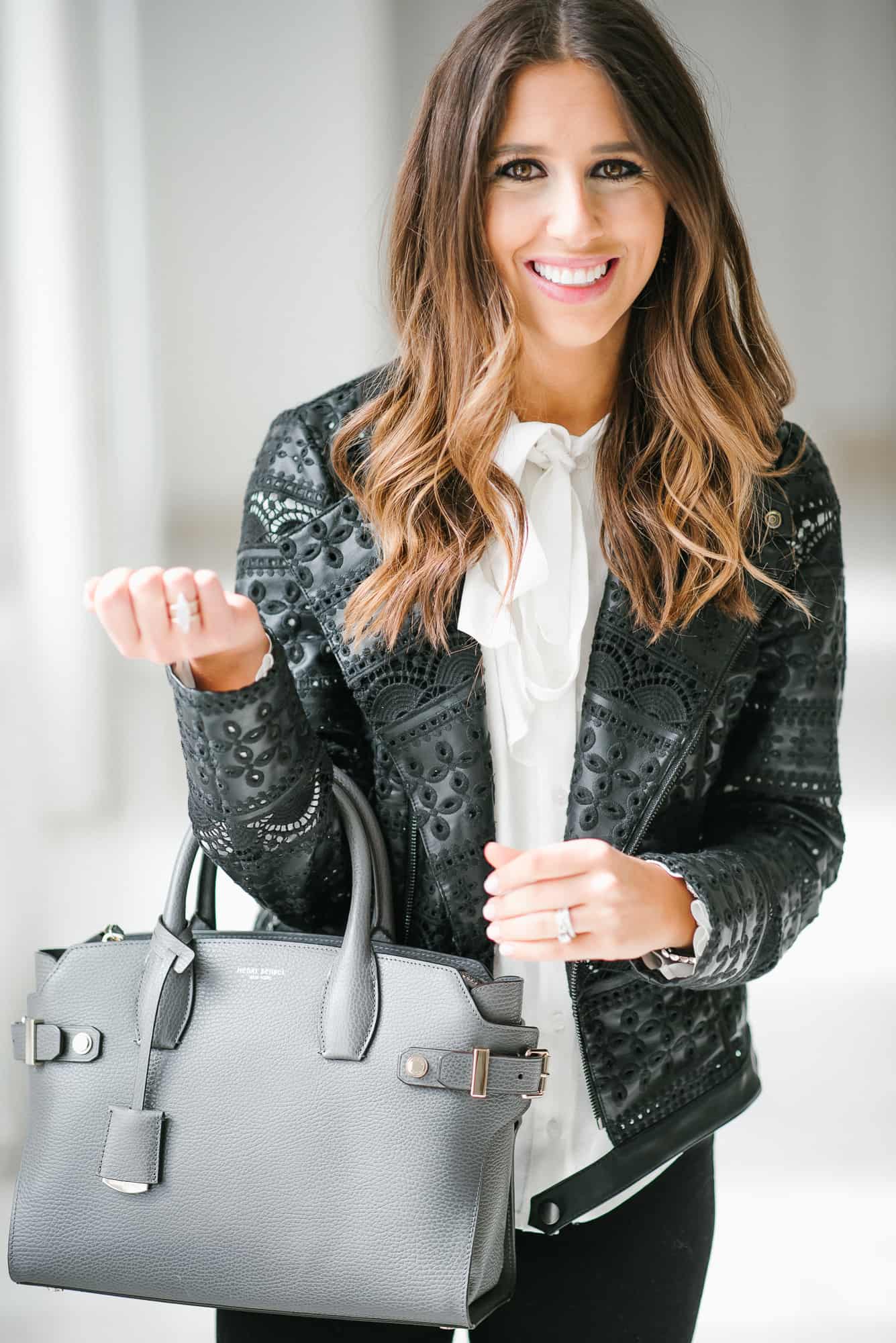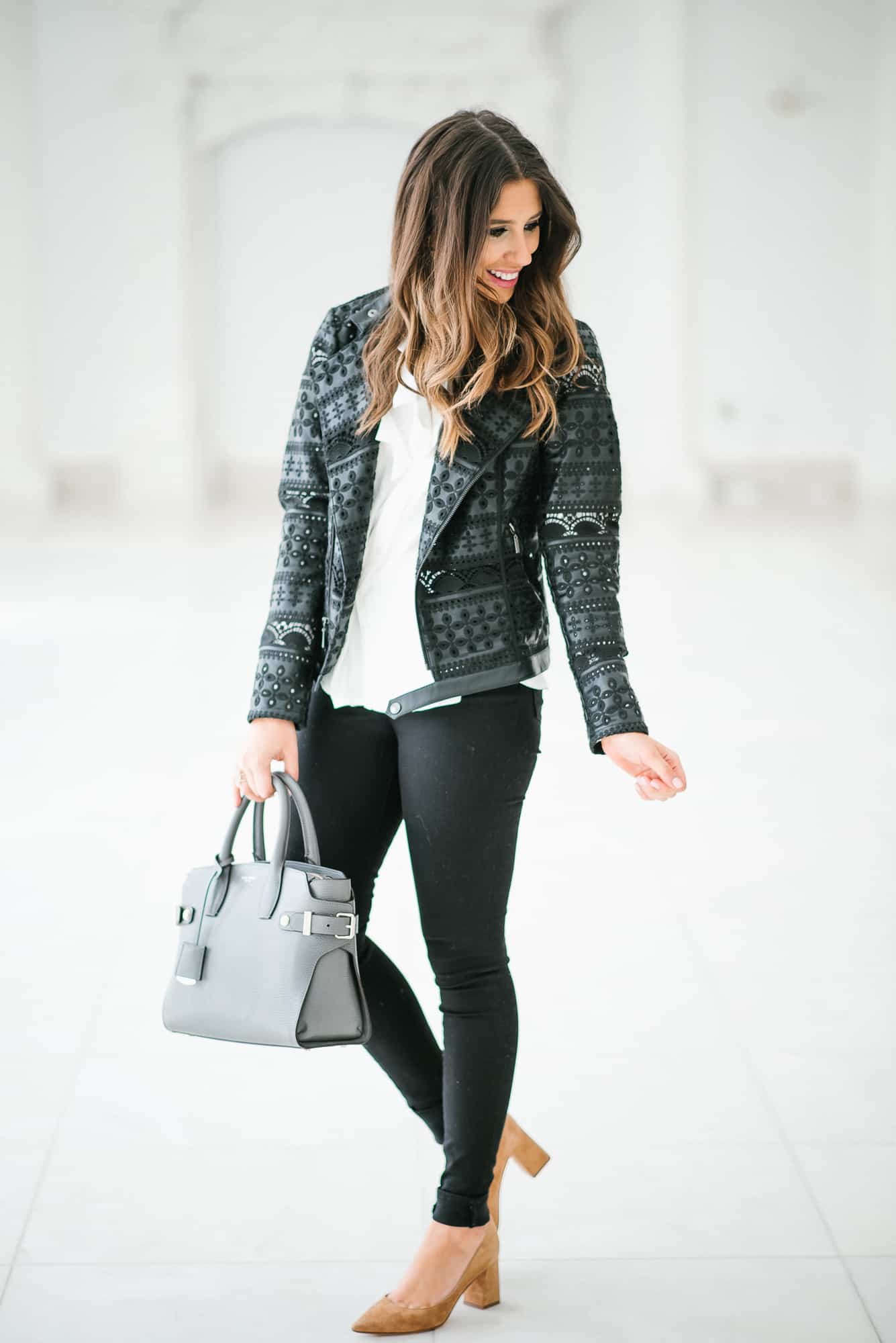 Top: Topshop | Jacket: Willow & Clay | Jeans: Mott & Bow | Shoes: Marc Fisher | Bag: Henri Bendel | Ring: Kendra Scott | Earrings: Kendra Scott |
I was so excited when I spotted this lace and leather jacket. I mean it's the perfect transitional piece during this awkward time from Winter to Spring! I mean, I am dying to bring out my spring dresses and wedges but I know many of y'all are still freezing your bootys off up North. This leather jacket has been my go to piece and I'll probably wear it again this week for Super Bowl events. I also will be wearing my new pumps since they are so darn comfy. I was on my feet for 9 hours straight on Saturday and as stubborn as I am, I kept these on to look cute, and still was able to walk by the end of the night! I call that a win win.
I can't believe Super Bowl week is already here. Houston has been preparing for this weekend for what feels like, years! We have built hotels, stadiums, the list goes on and on. I kinda am in shock how much is going on and how many events little ol me is getting invited too. It feels like its New York fashion week all over again and I was SOO NOT prepared. Gotta go shopping and get my life together! Happy Tuesday loves.