Black at the Diner.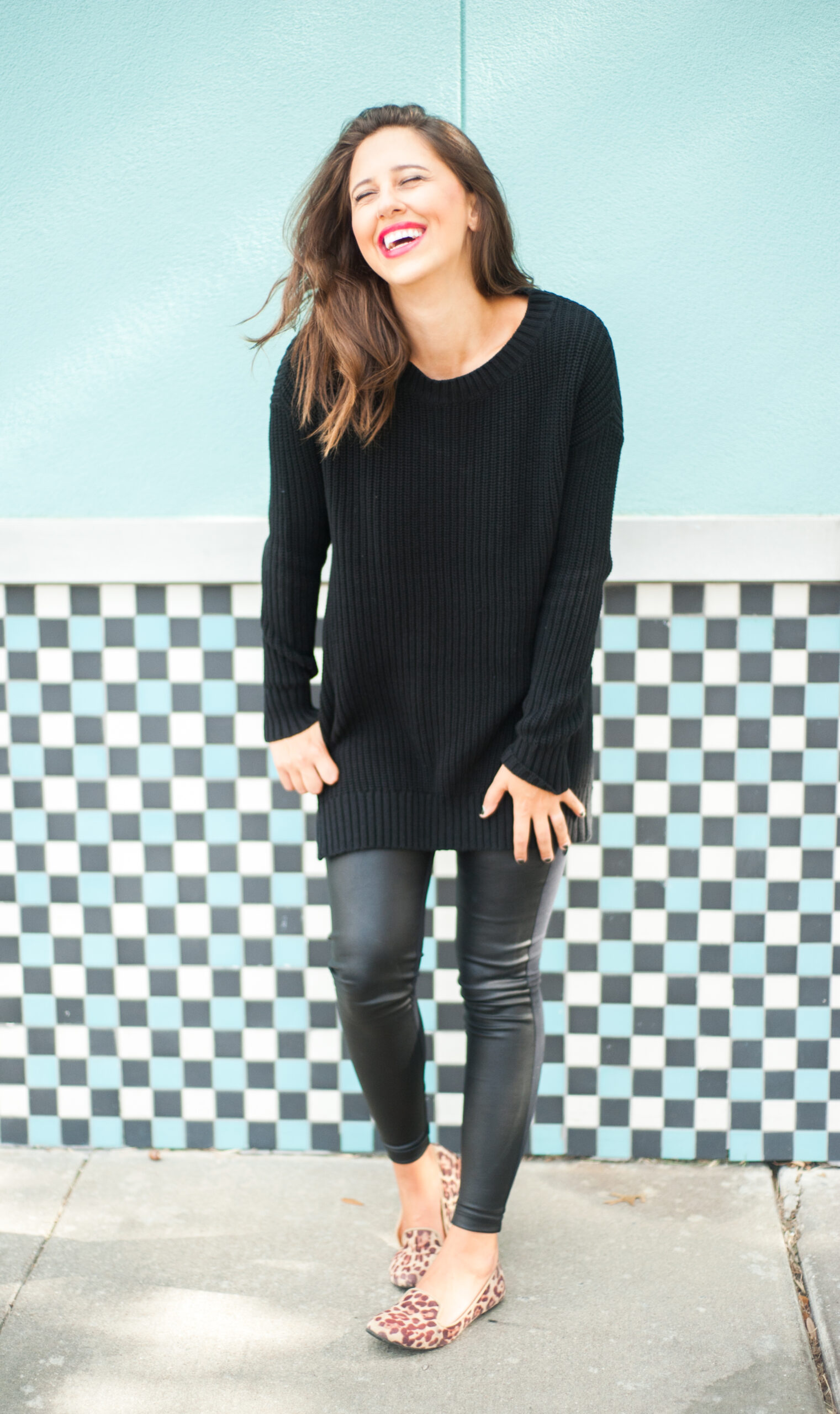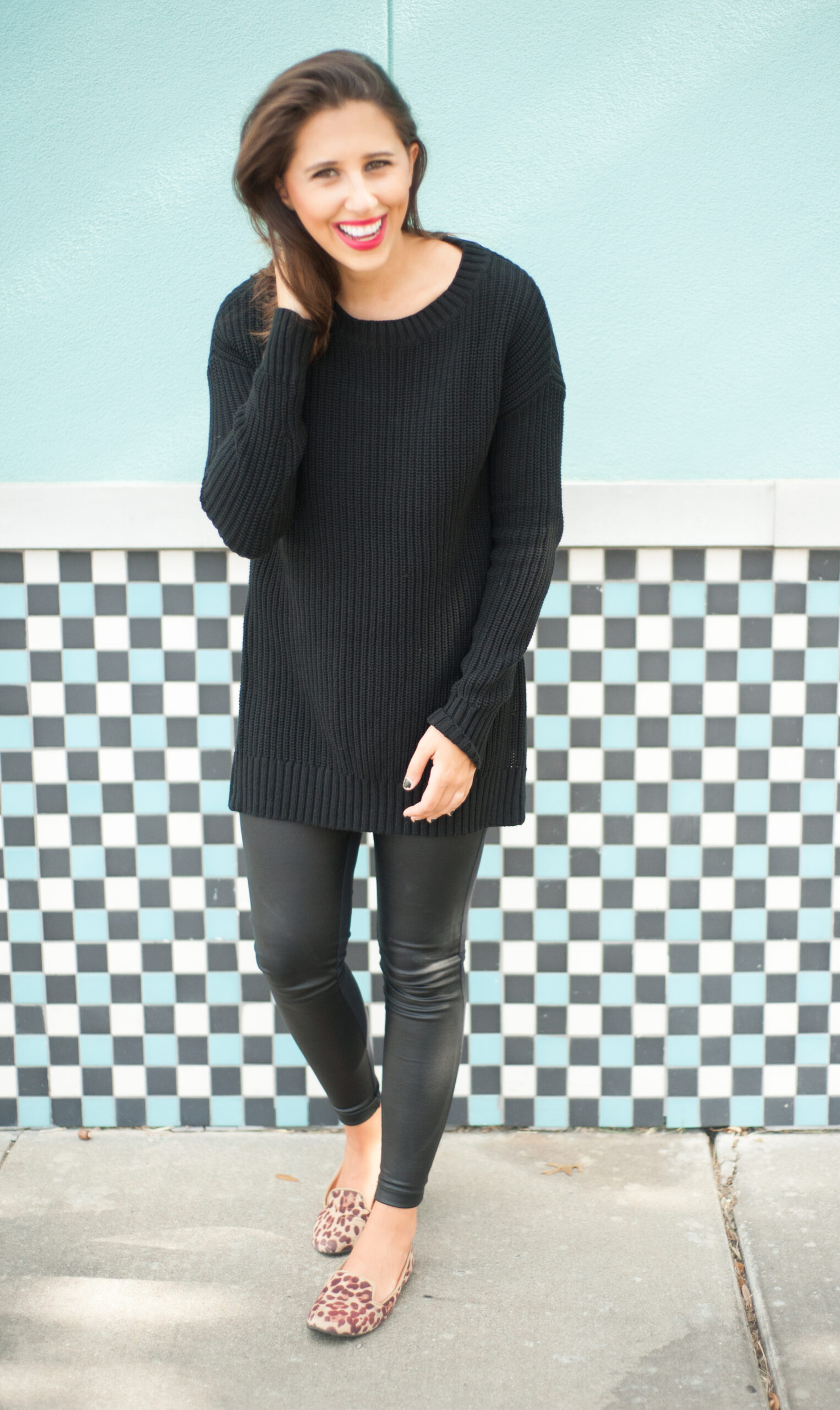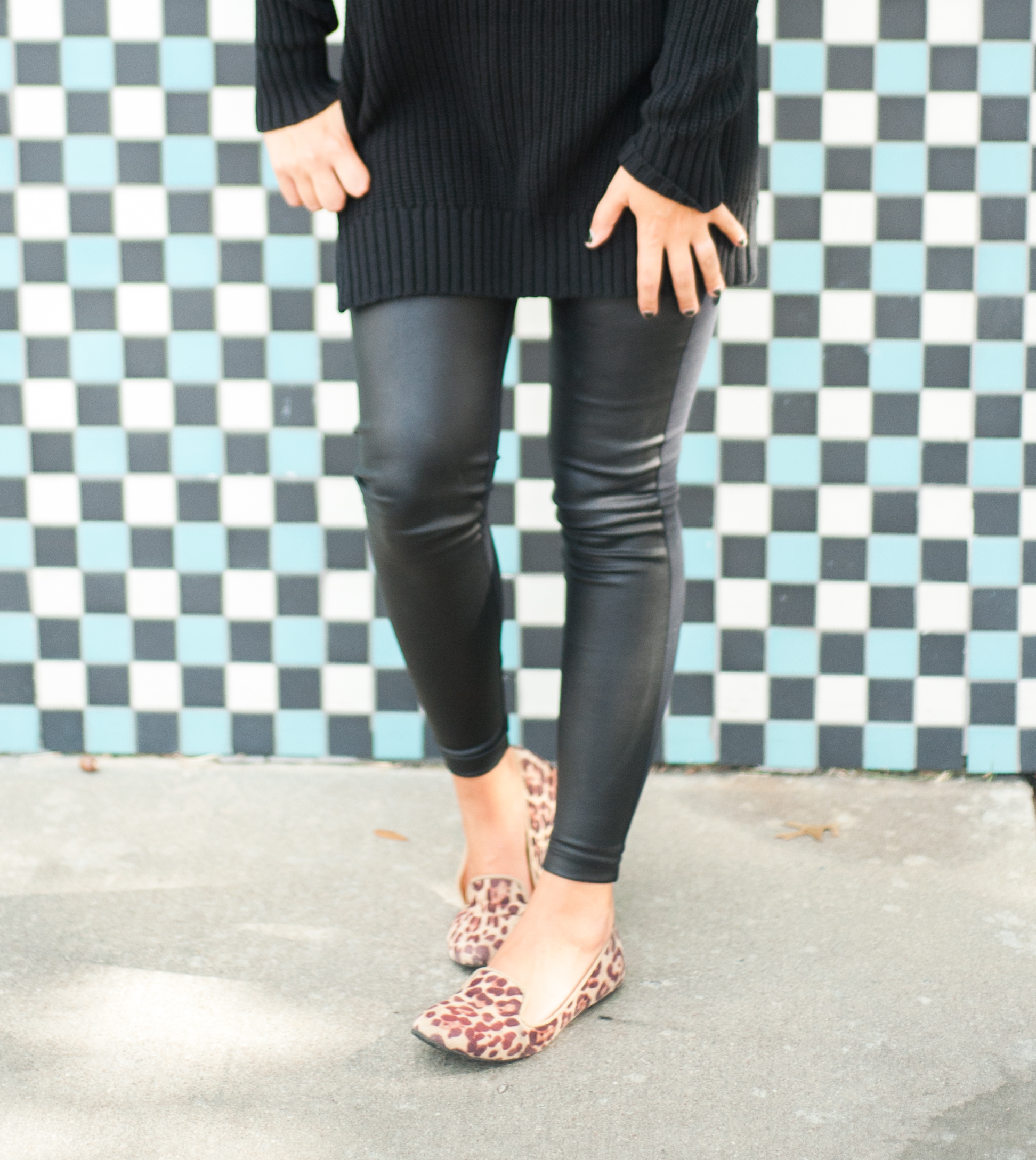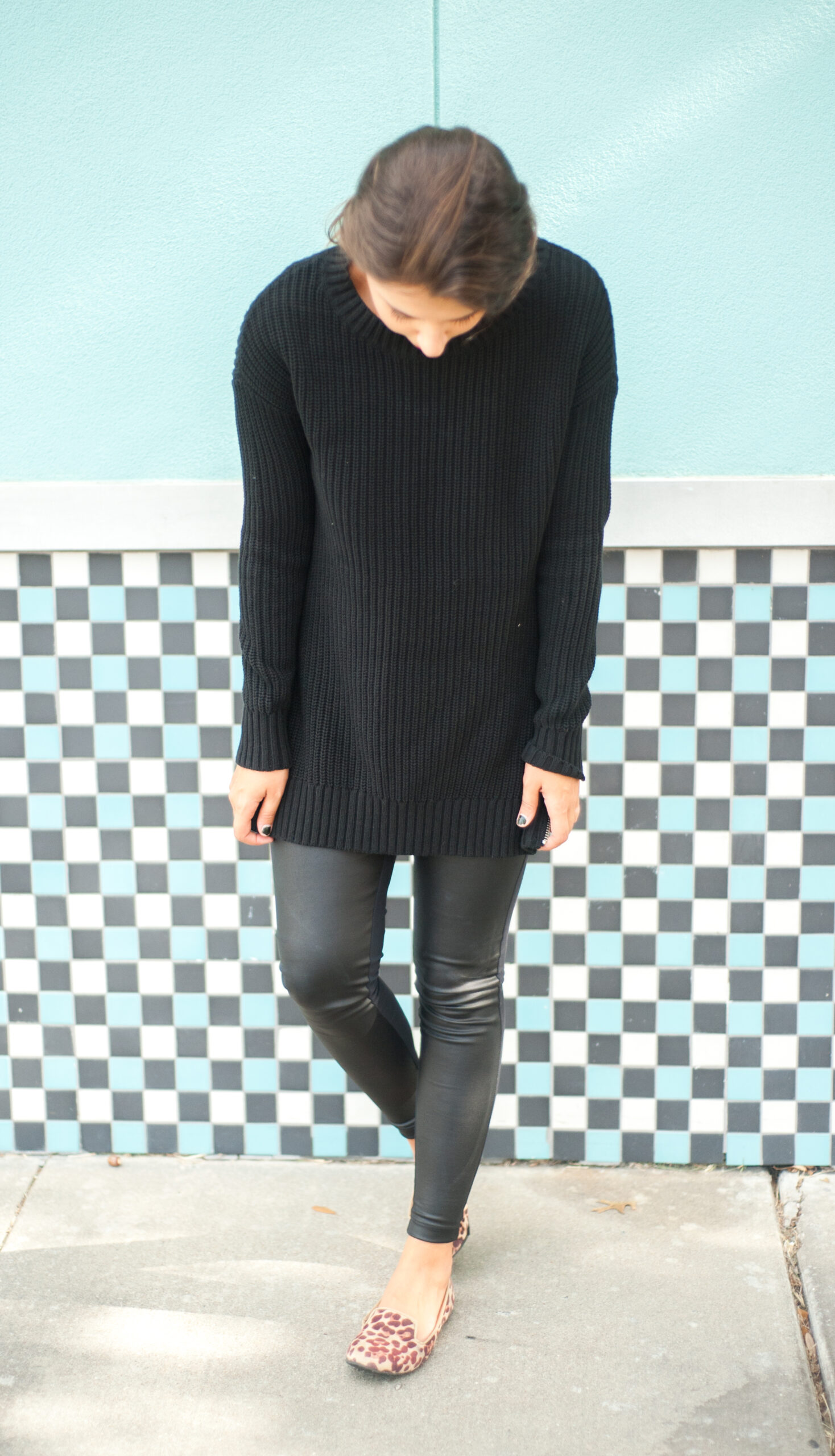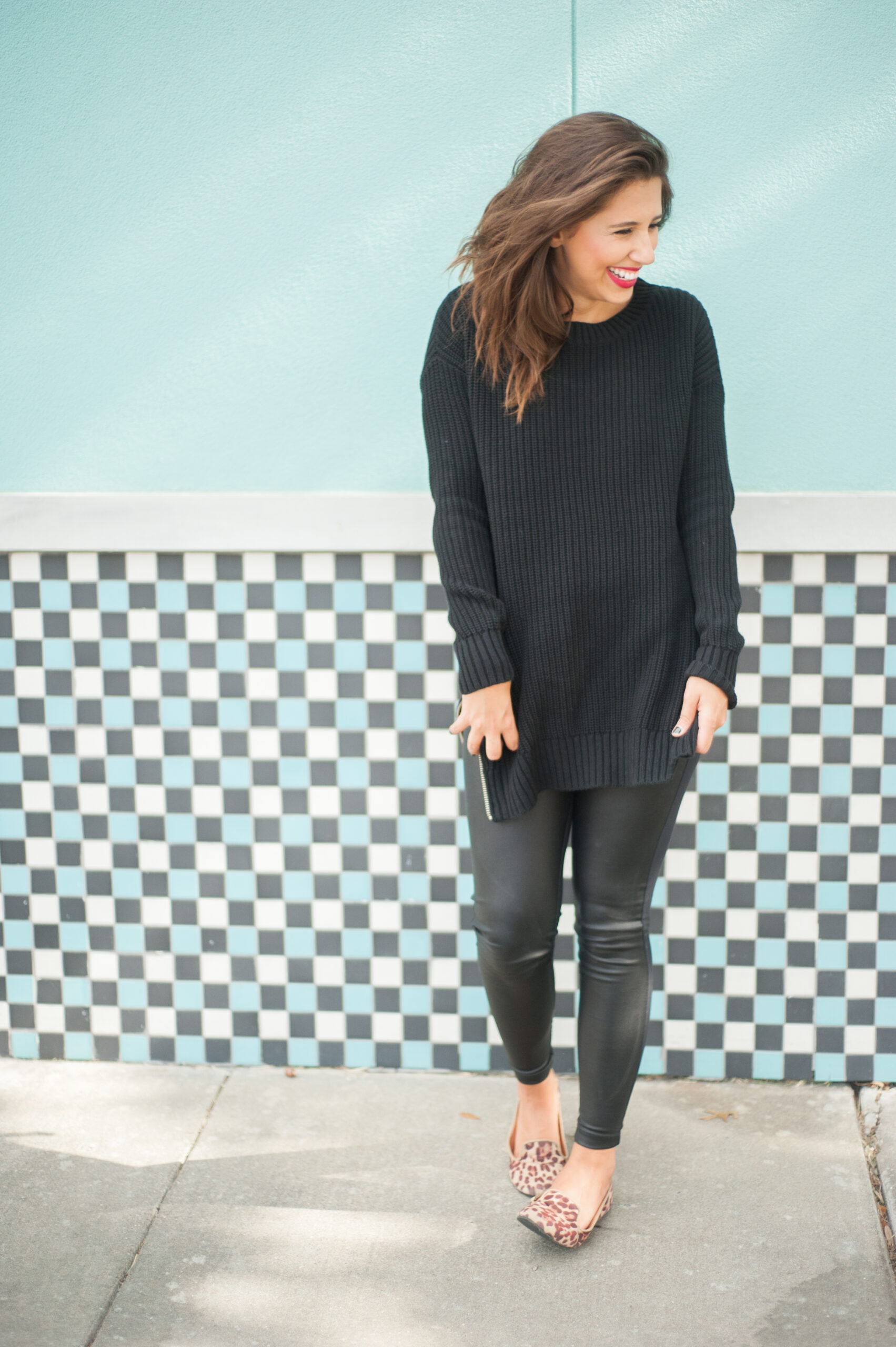 Leather Leggings: Paige Denim | Leopard Flats: Dolce Vita | Sweater: Banana Republic
I am a huge believer in black on black. A little leopard print doesn't hurt either. These loafers are the perfect pair to slip on and go adding a touch of flair to your wardrobe. I am on the hunt for more flats since it is always needed in Houston and for traveling comfortable.
PS I am laughing so hard in this photo since Hubby cracks me up during our photo shoots. So thankful for his support and willing to take out time in his busy day for assisting me with my dreams. I love you buttercup.