Spring Fling Top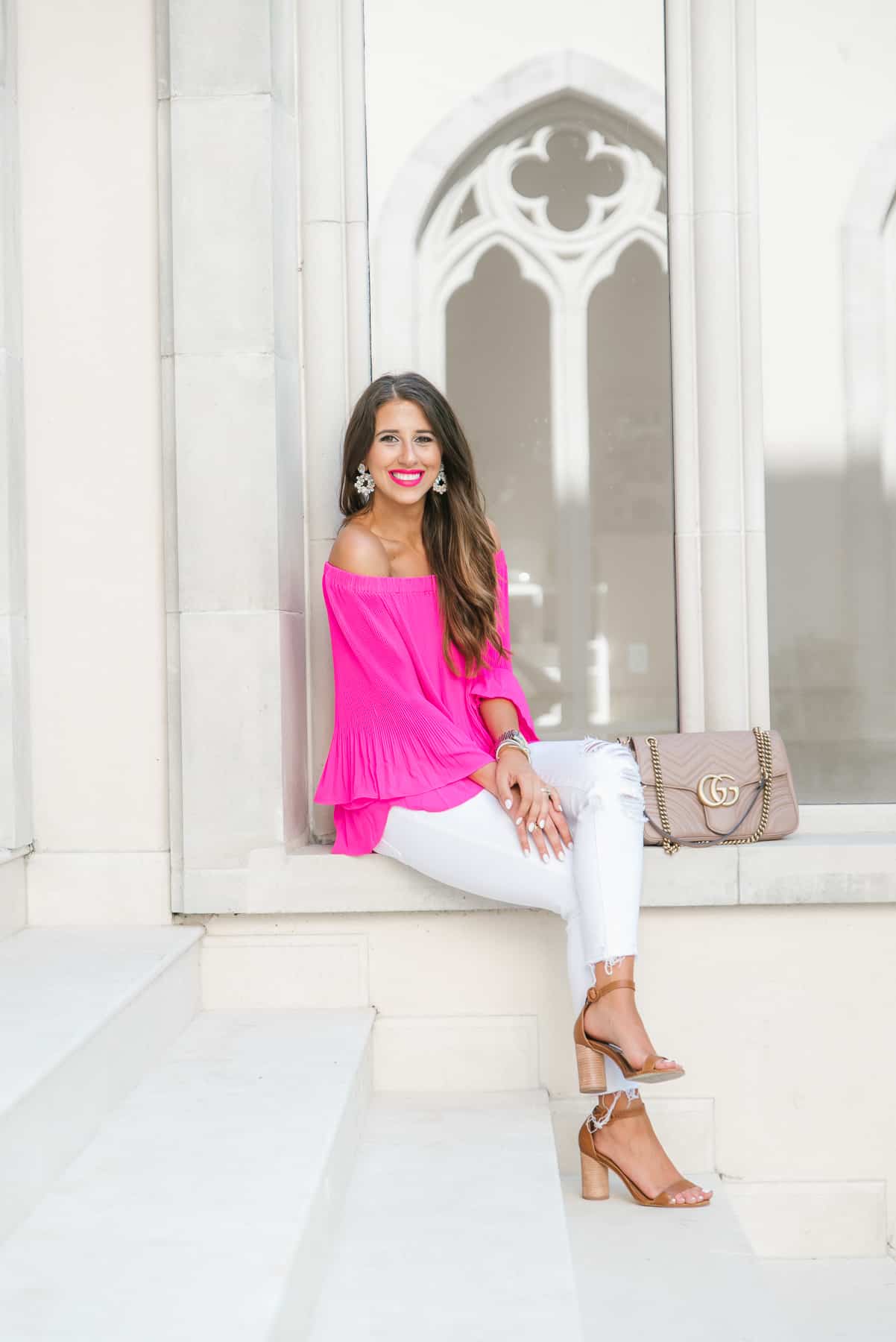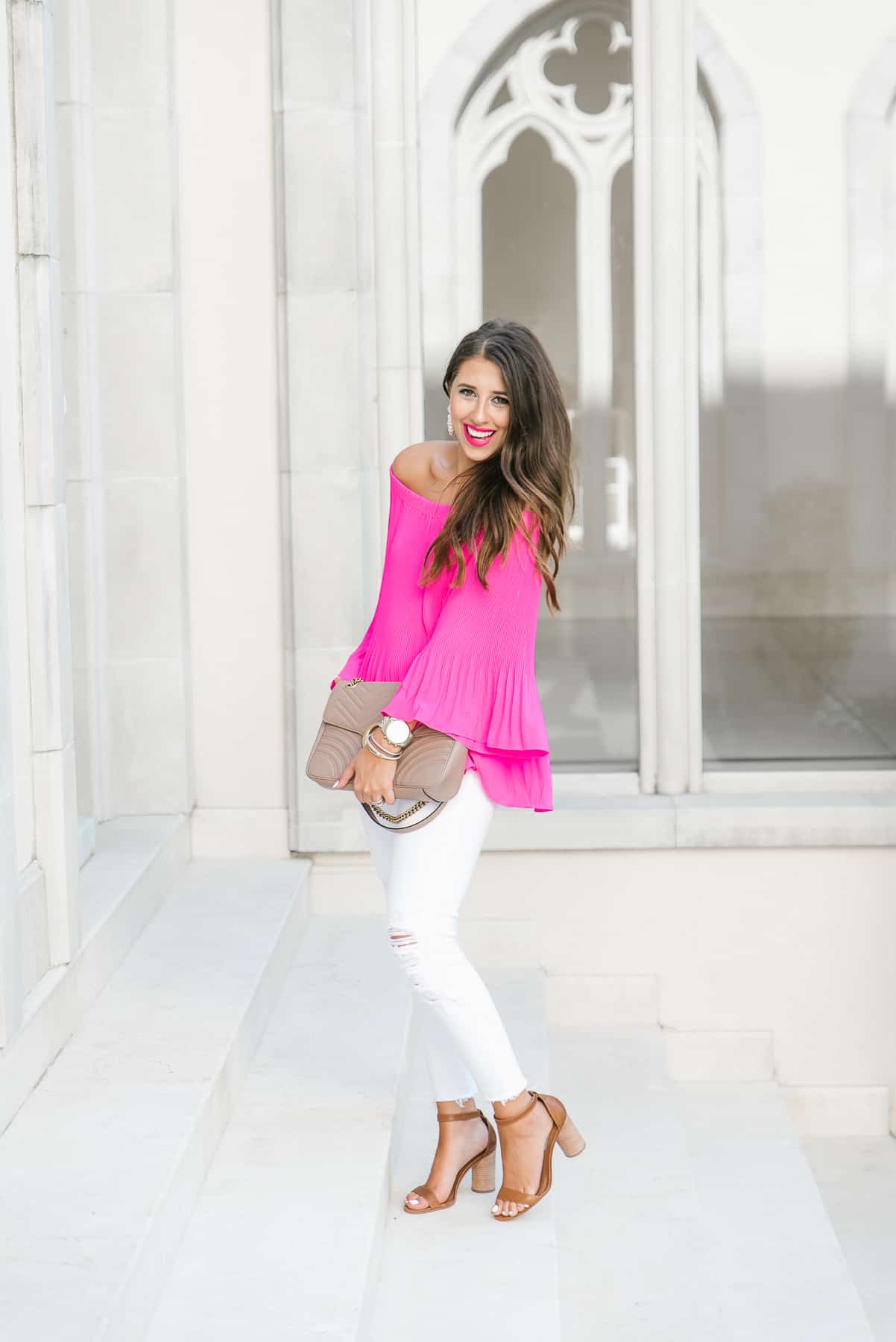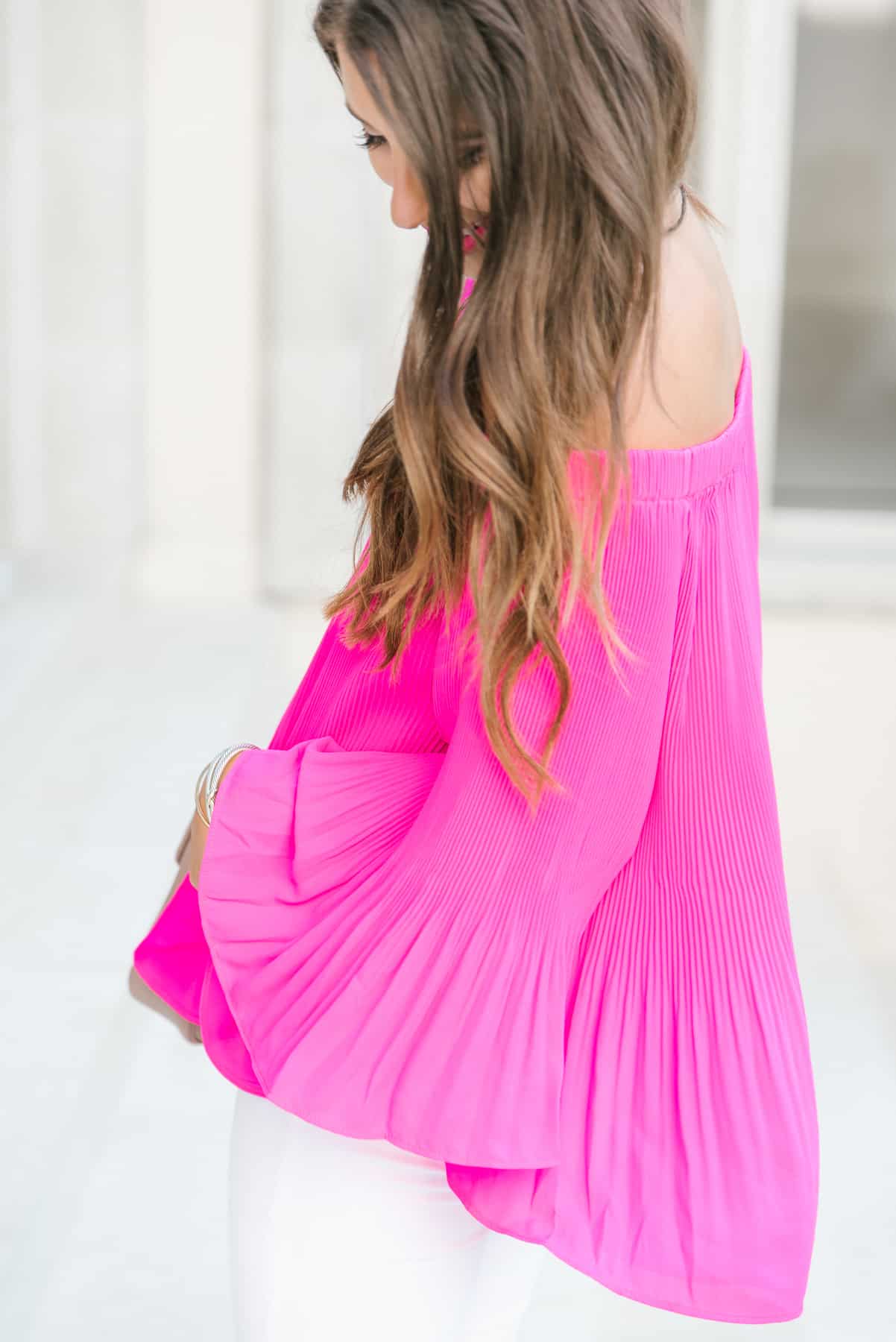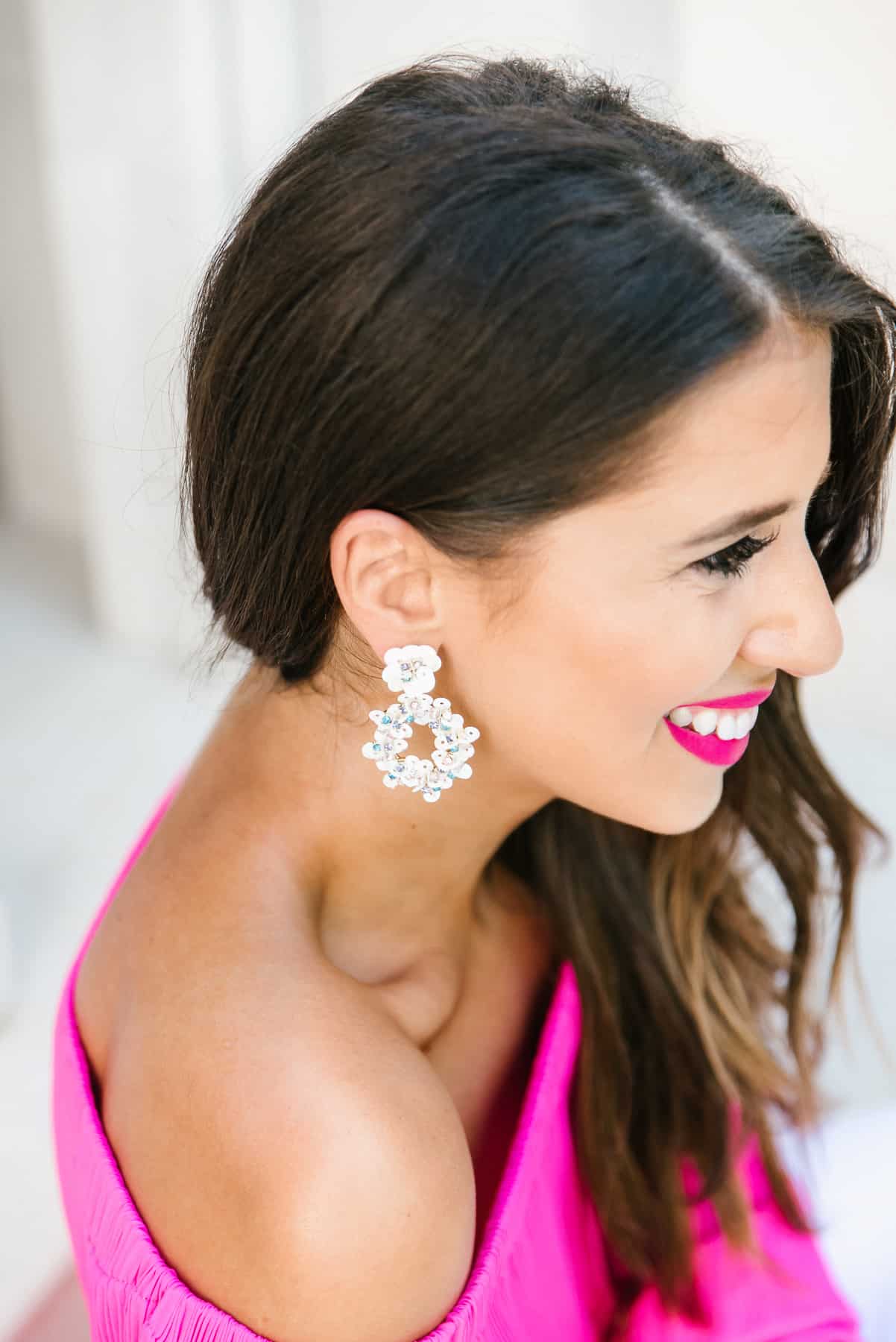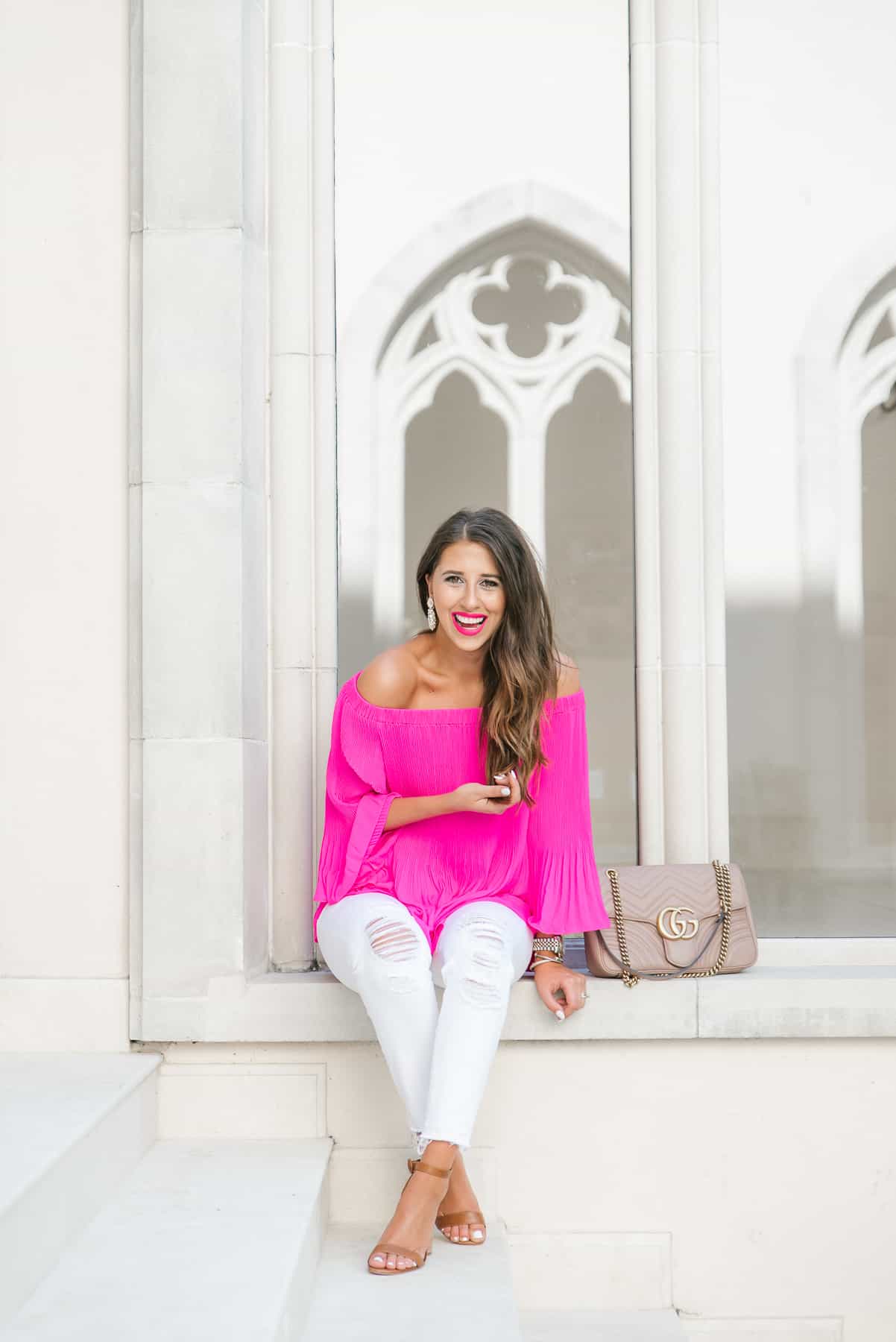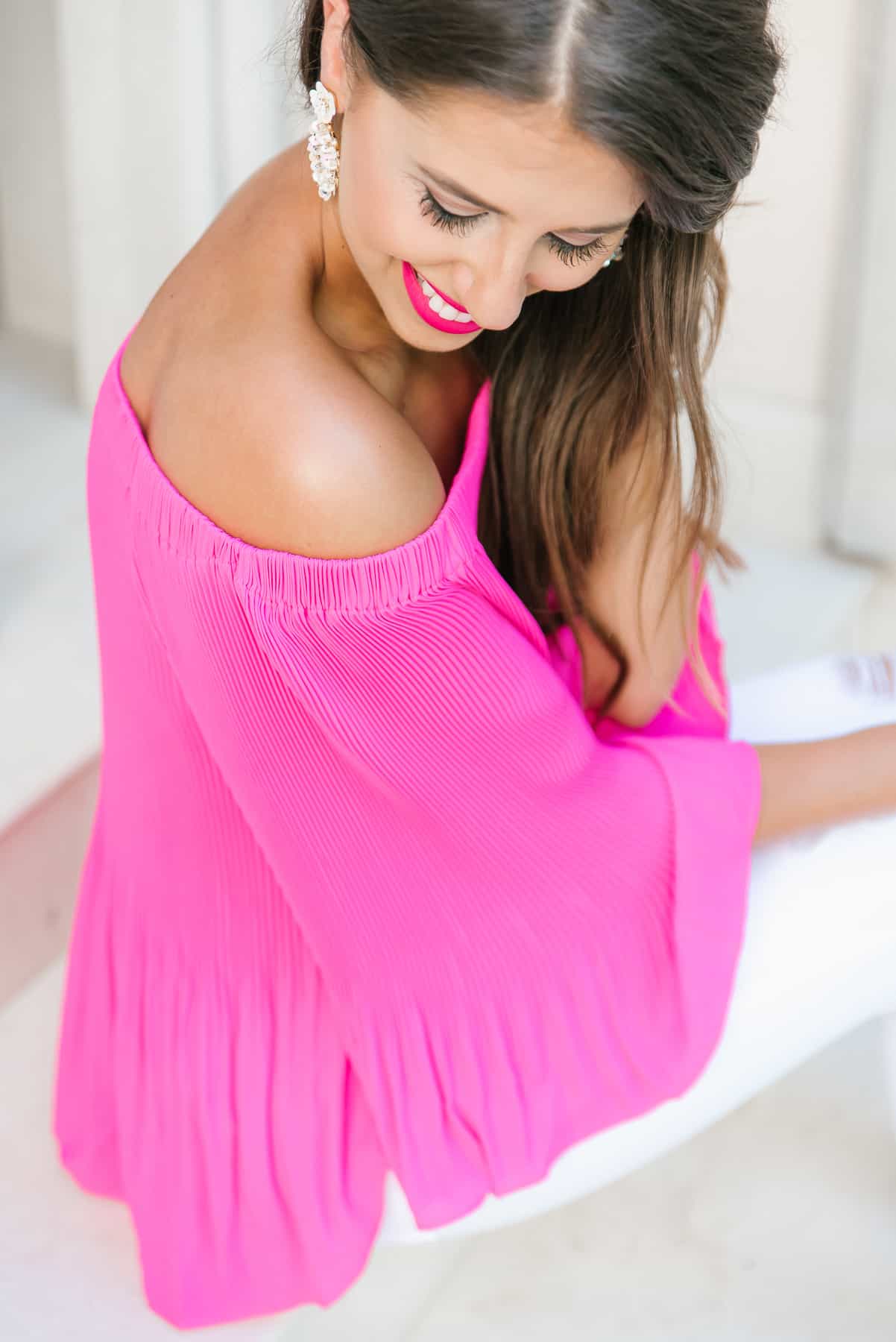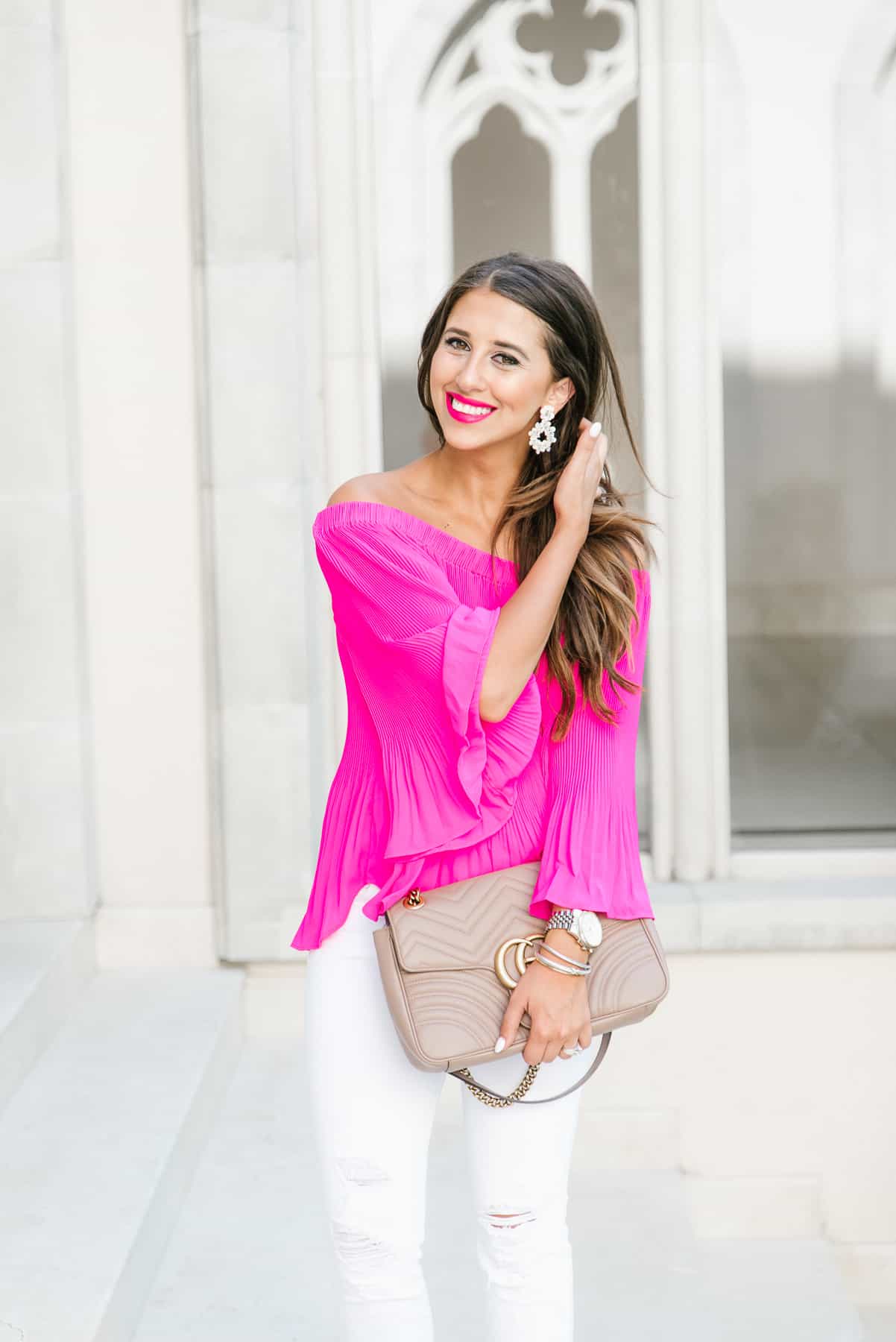 Top: Vince Camuto | Jeans: J Brand | Heels: Steve Madden (sale) | Earrings: Bauble Bar |  Watch: Michael Kors | Bracelet: David Yurman | Bracelet: David Yurman 
I recently shared how perfect this top is on my Instagram story try-on session! You can see it in full action until 2:00pm CST here.  I picked this top up for a fiesta party I had this weekend but sadly it was too hot to wear, but I plan on wearing it this weekend during a night out with the girls! The pleats give it a romantic swing and it's such a soft material. I love long sleeves for chilly restaurant nights since I am not about being cold. The color is to die for and the best part is that it comes in 4 other colors! I think I NEED the yellow one and maybe the blue as well! Be sure to size down to an xs or even an xxs if you are worried about the sleeves falling down.
I also wanted to share my absolute favorite white jeans for this summer! These babes fit so well and are the stretchy comfy material. They have been my go to's for the past couple months and the pure white has held up its white crisp color. I always shop at Nordstrom for closet necessities. These white jeans and this top are both closet necessities in my book! These shoes are also a must have and are currently on sale for a great price! Nordstrom also has amazing customer service which is why they are my number one go-to store!
Happy Monday lovelies! Looks like we are back in full swing for another week. Last night we arrived at a log cabin in Fredericksburg! We spent the night playing board games and making smores because what else do you do in the country?! I died laughing because I drove up with my aunt and mom who are definition of FOB (fresh off the boat). They were born in the Middle East and apparently have never stayed in the country side before. They were FREAKING out driving up here with no road lights and got scared about everything / the deers in the road. They apparently have never been camping or anything of that sort so this is going to be one big adventure. Wish me luck! haha!