Midi White Dress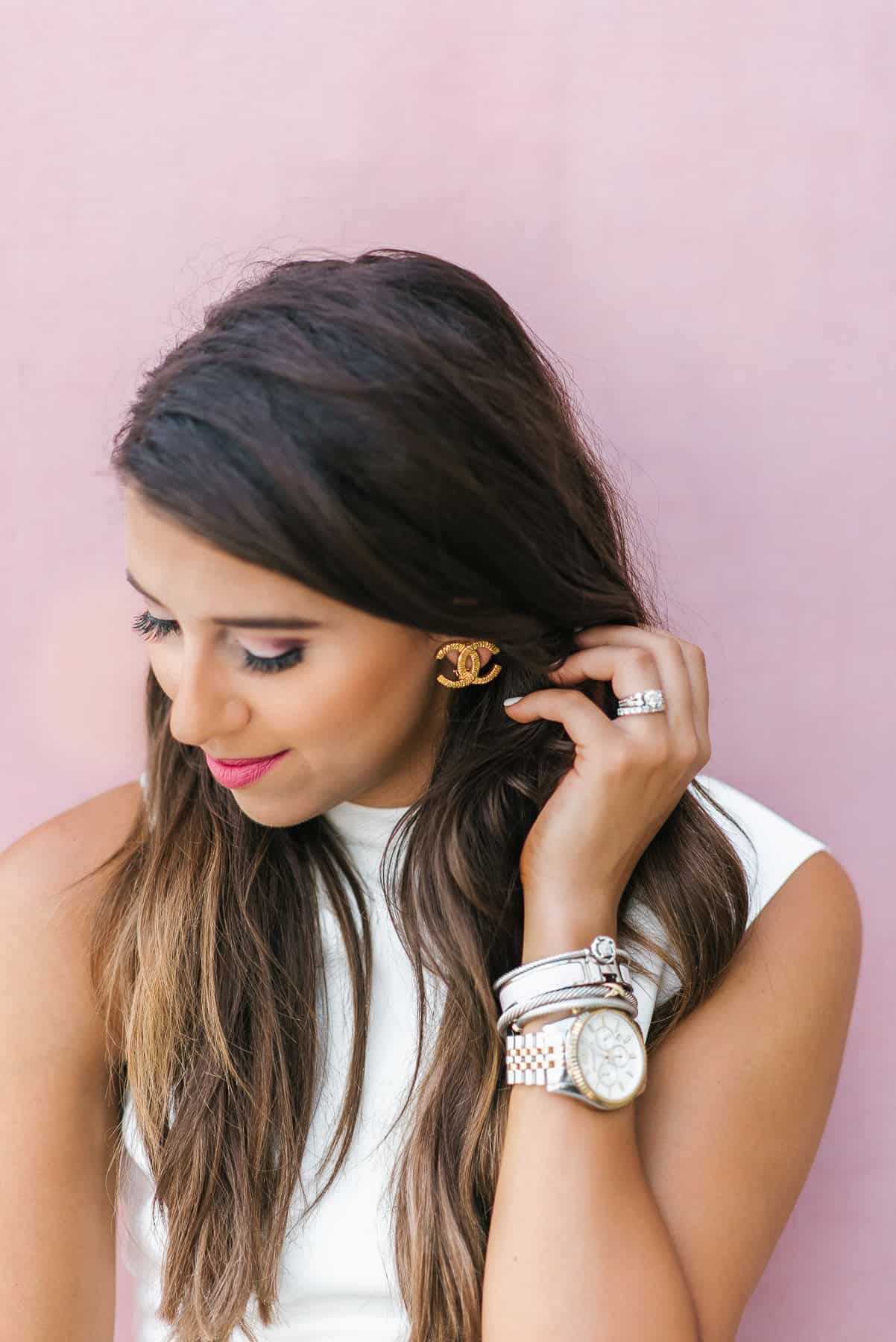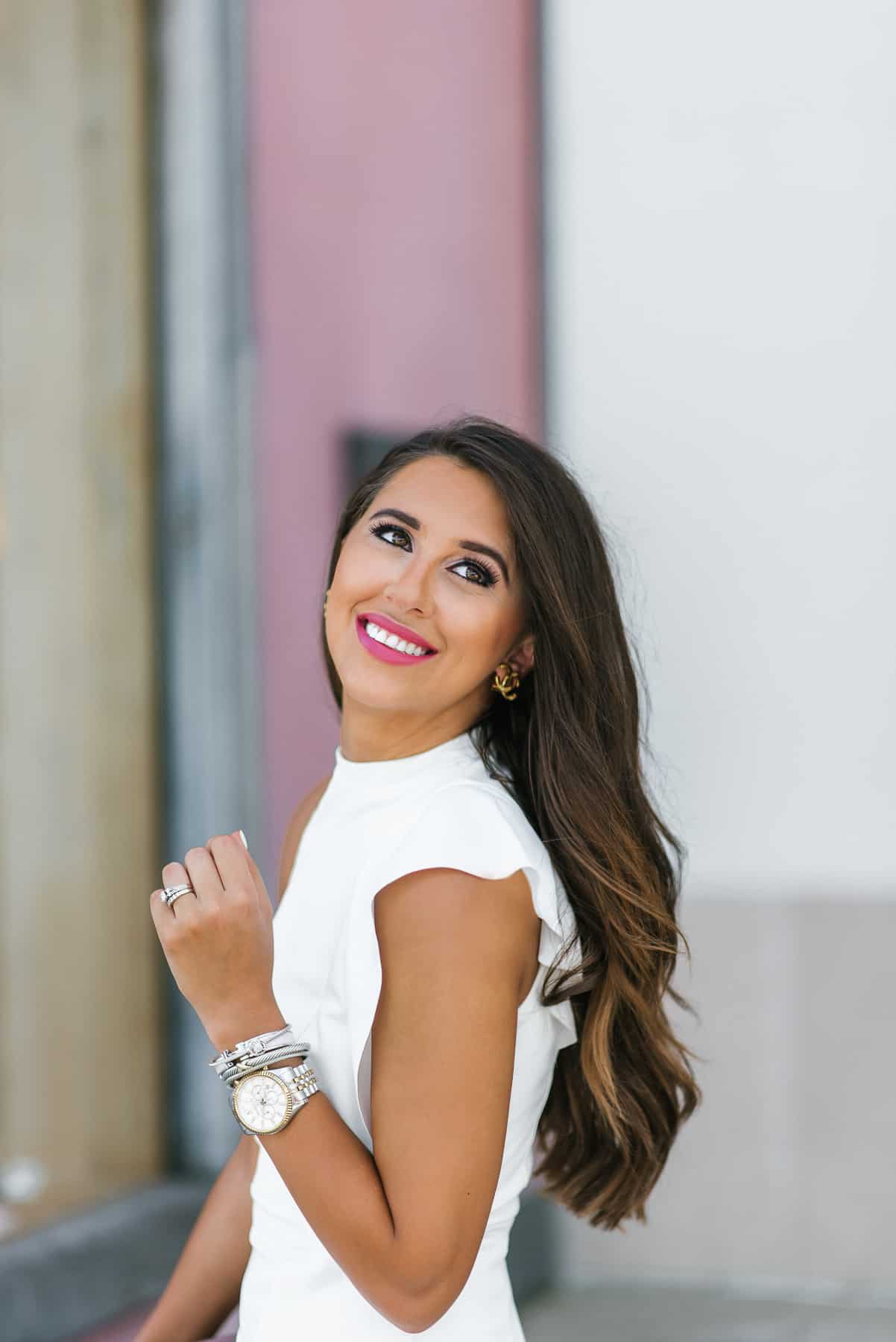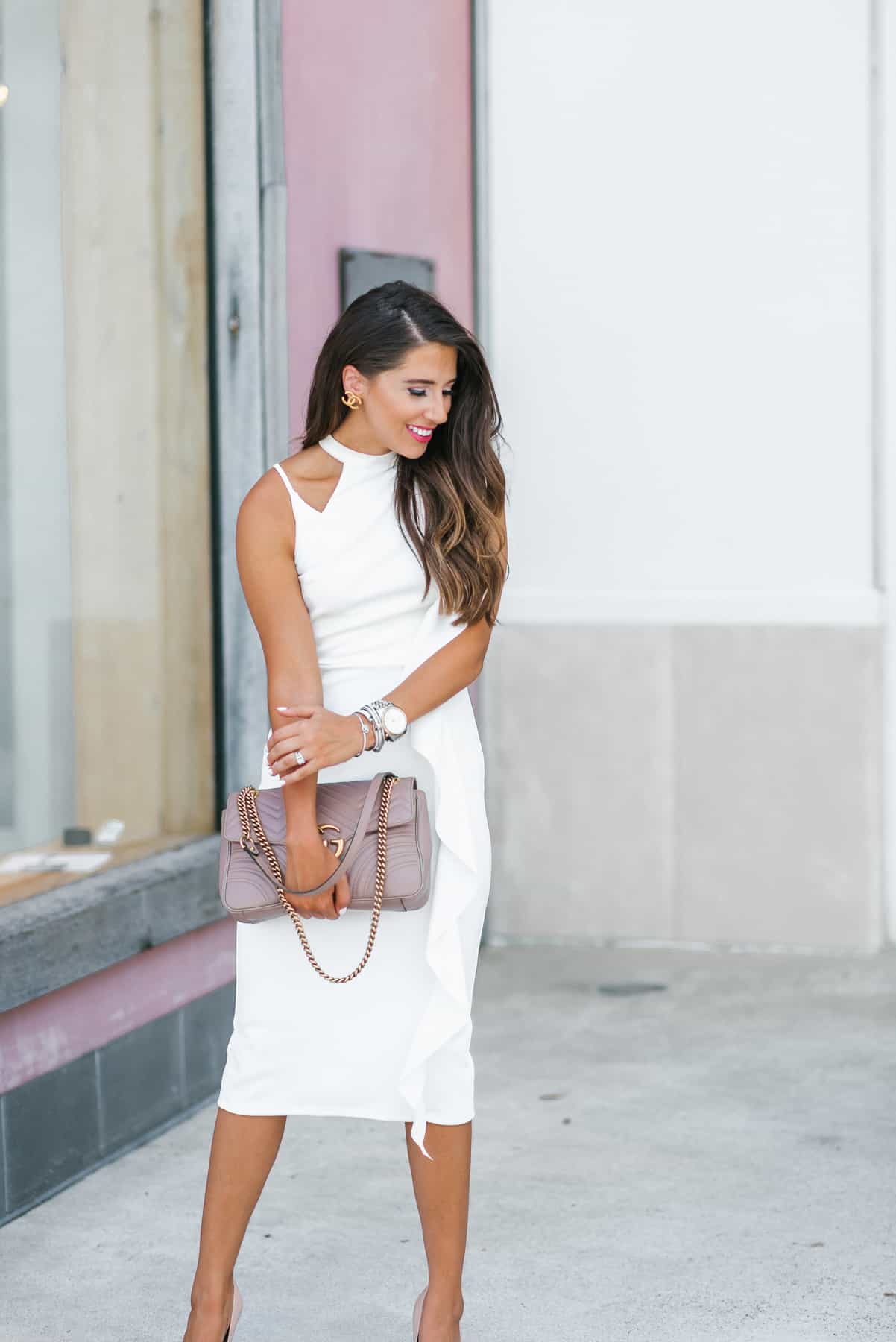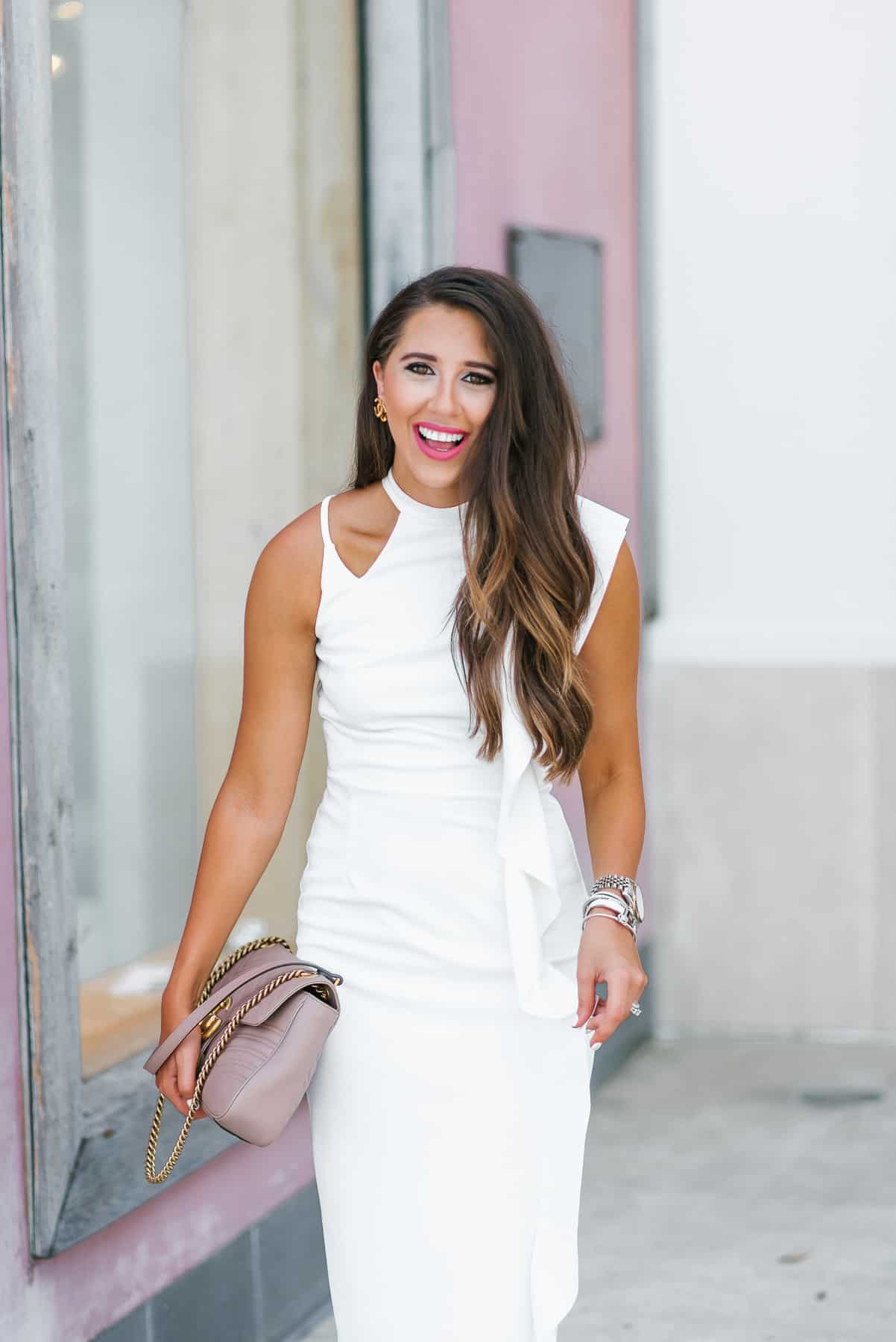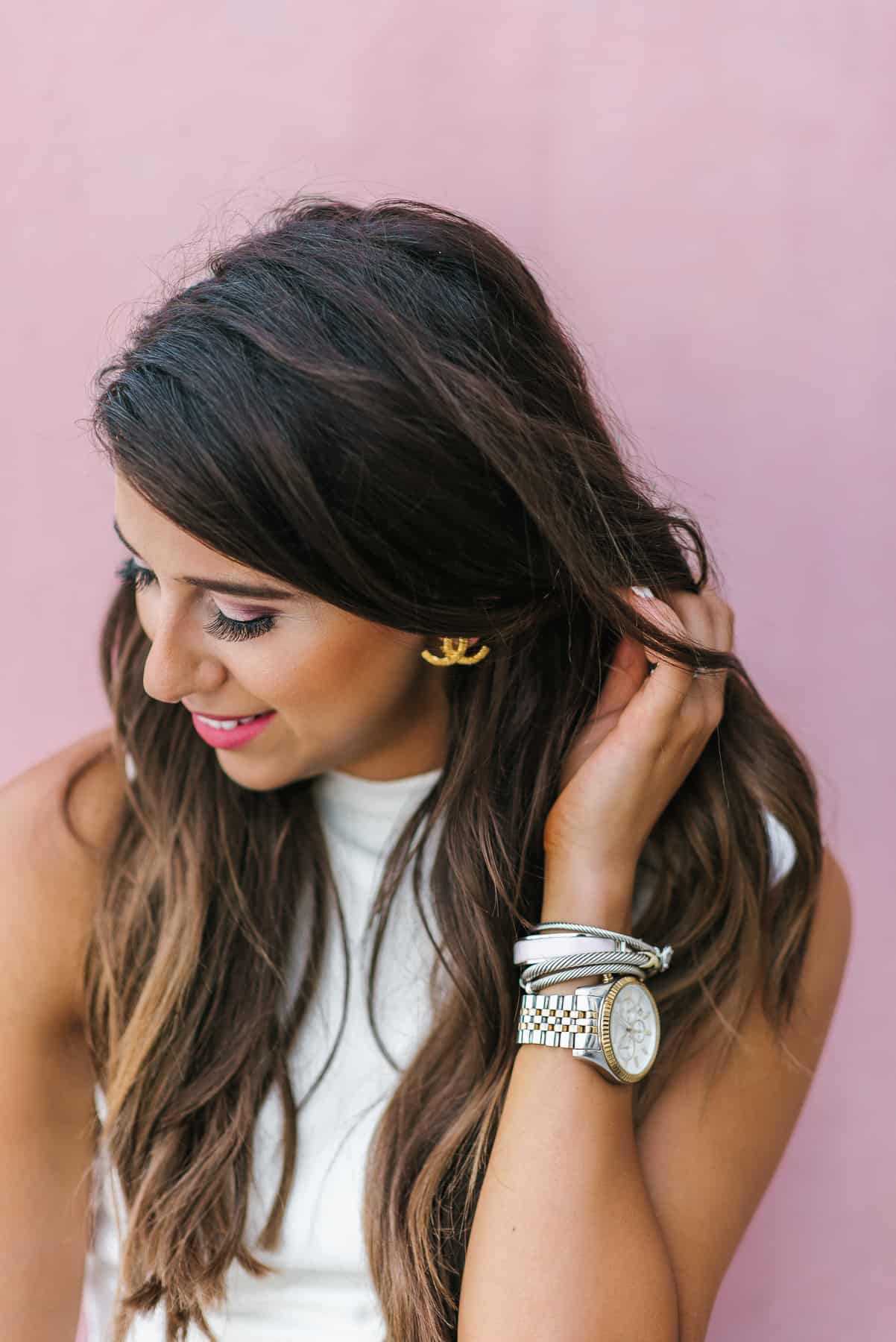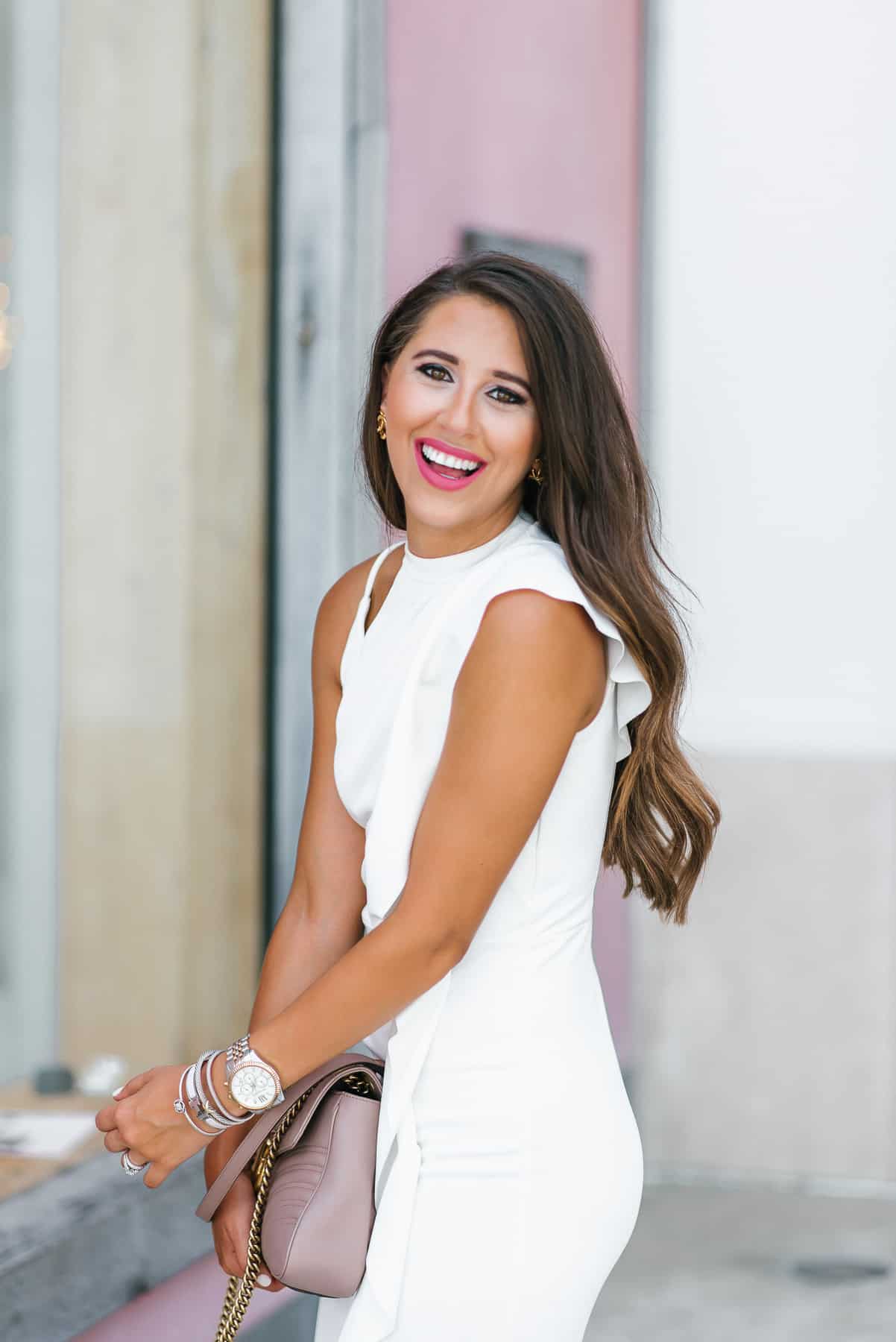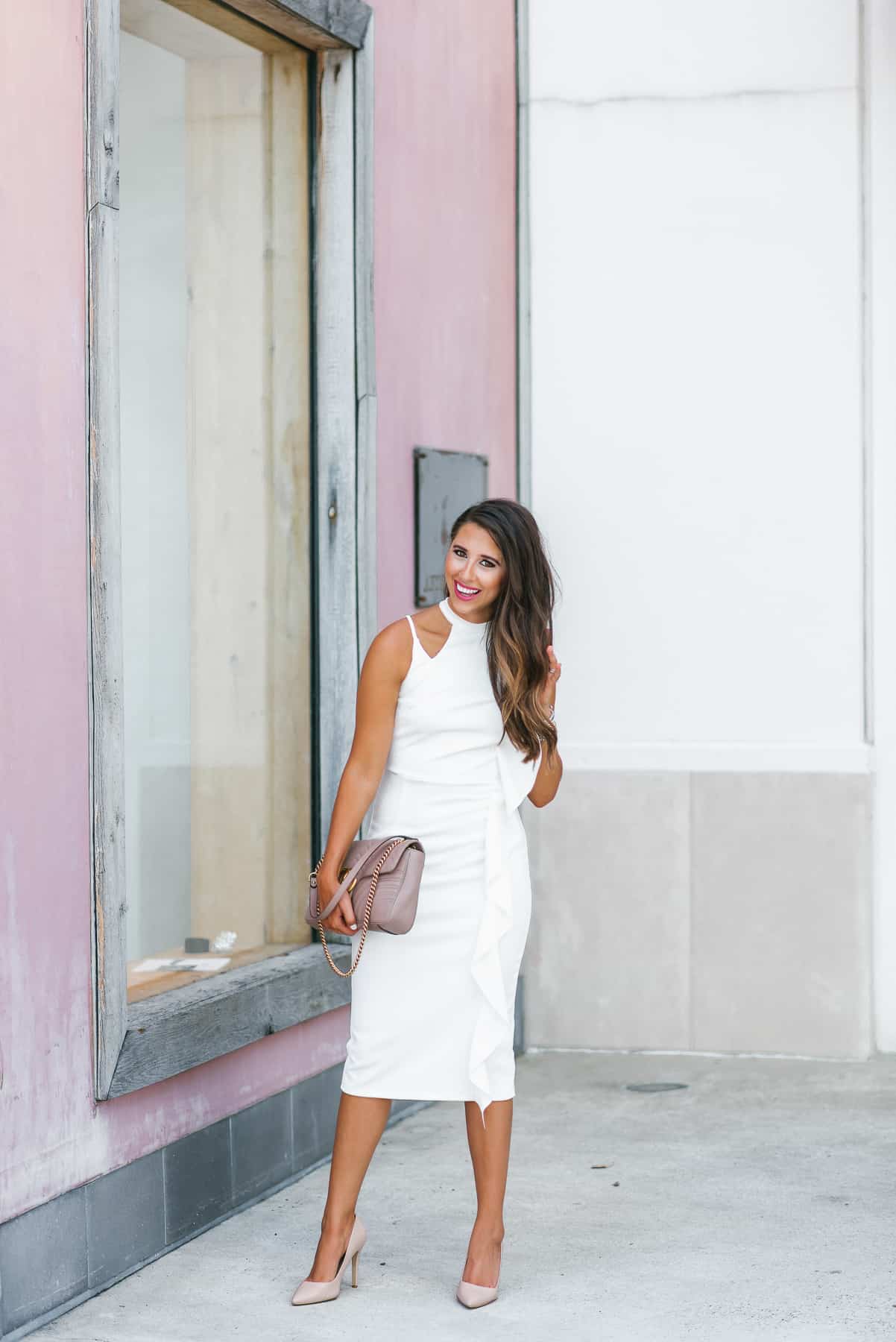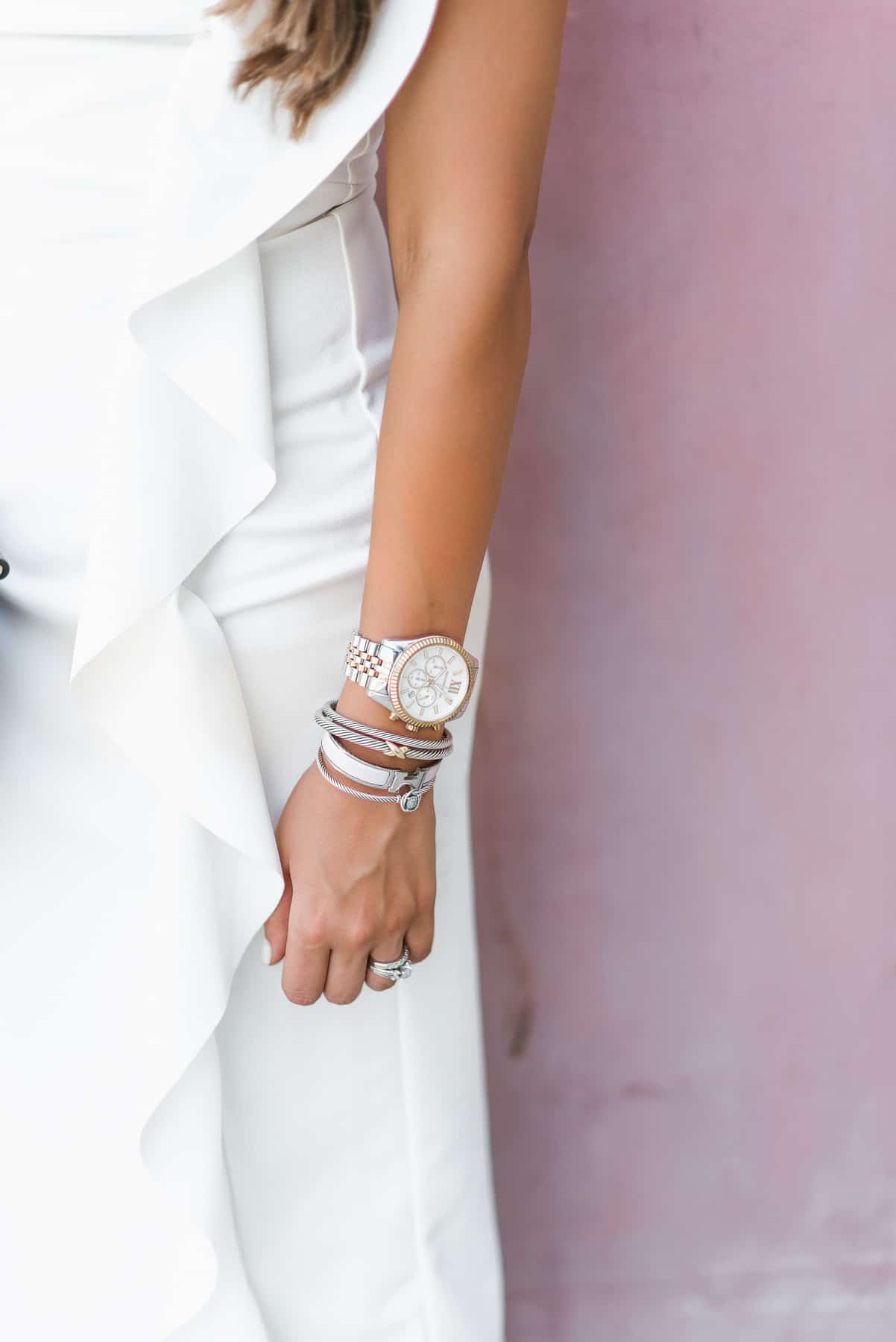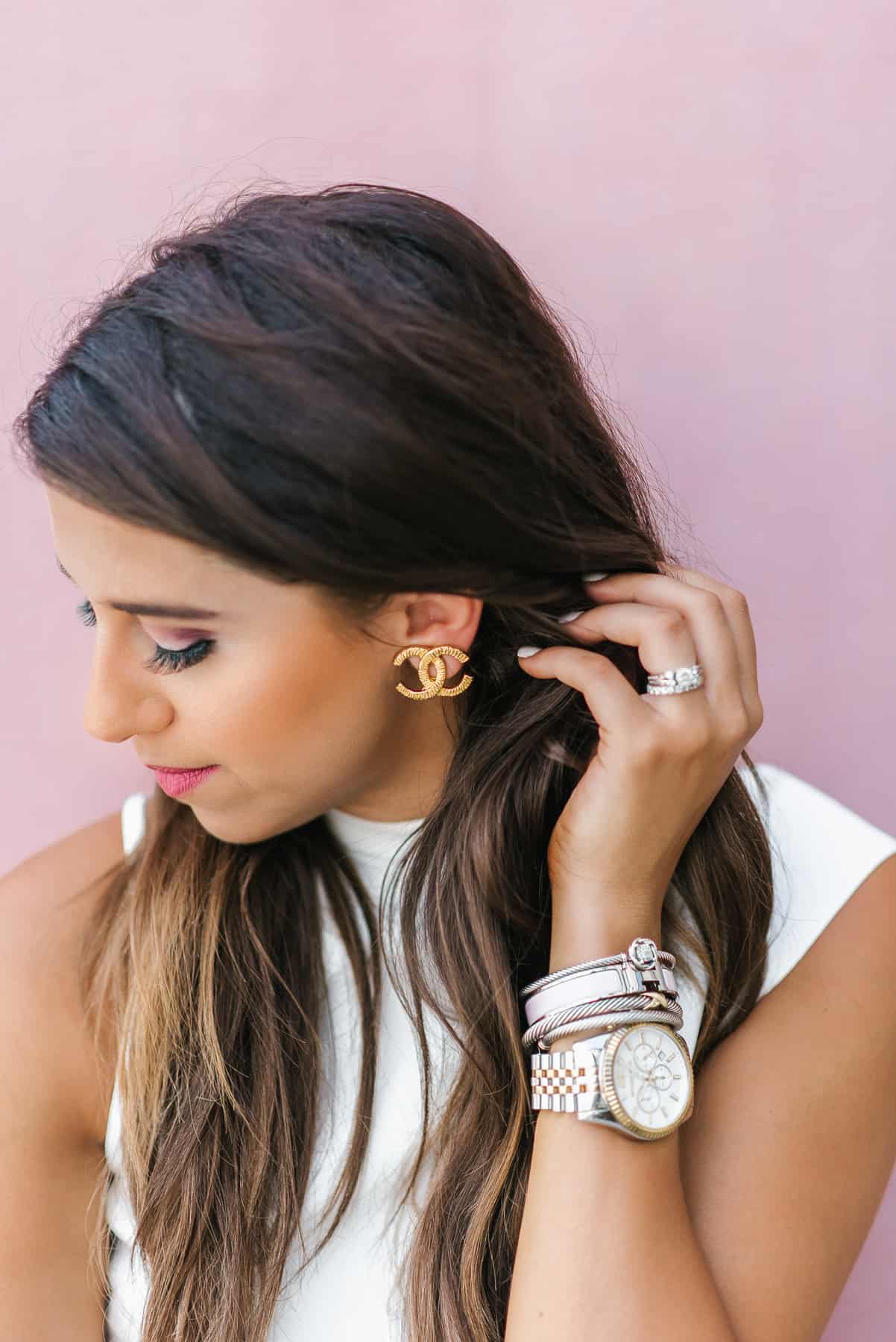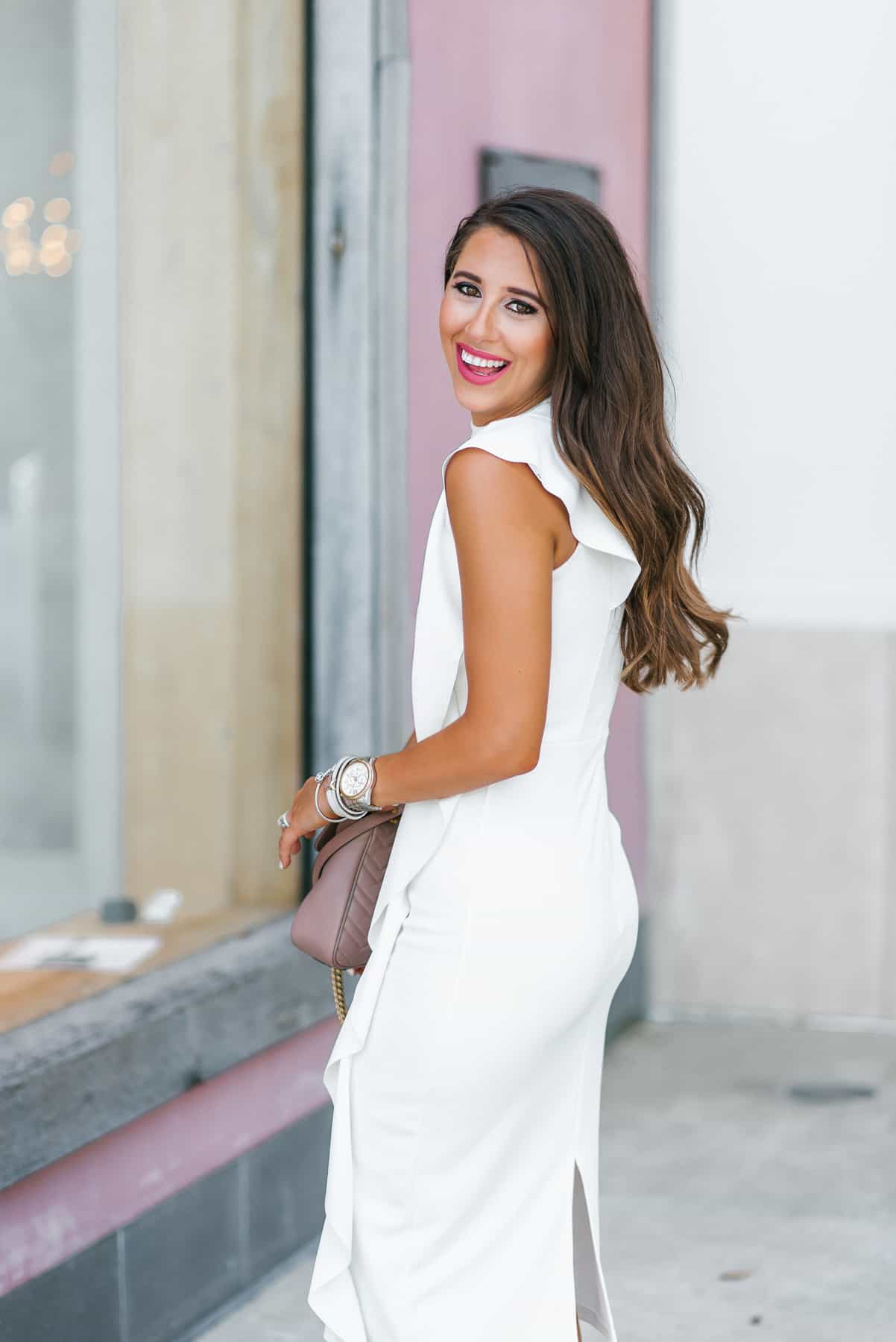 Dress: Top Shop | Shoes: Sam Edelman | Purse: Gucci | Earrings: Switch Jewelry |  Watch: Michael Kors | Bracelet: David Yurman | Bracelet: David Yurman
This was one of the dresses that I was going to wear for our anniversary shoot Ted and I did a couple weeks back! It is so elegant and makes such a statement and Ted LOVED it. The only reason why I didn't wear it was because I wanted a pop of color for our shoot and I came across this playful one which was more me. I still couldn't part ways with this dress so I kept it and I got to play dress up with it for this look!
I have been dreaming about investing in Chanel earrings and a Hermes bracelet for a couple years now and those pieces really do glam up this dress. I got them both from Switch, a subscription company for designer jewelry (think Netflix but Jewelry). I have tried this concept before but it wasn't designer pieces. I love that I can "rent" these pieces that I actually have been thinking of purchasing for years now. My logic is, when I give it back, and still want it, I know I have to have it!
Any who I thought this dress and Switch concept would be good for any bride to be out there! Once I put on this dress, I immediately thought rehearsal dinner dress or date night!
Well, happy Friday babes! FINALLY made it to the weekend! We have hurricane Harvey coming for us and I am praying it isn't bad. I stocked up on waters and a few snacks but I am sure we will be fine. Emily and I have a flight out to Cabo on Saturday so fingers crossed everything is good and we can jetset to Cabo for a few nights! A beach and some sun sounds SO nice right about now!
PS if you are looking into trying switch, they are giving everyone 50% off your first month. Code: buttercup and expires 12/31!