How To Style A Tennis Dress 4 Ways
Tennis/workout dresses have gotten so popular this year and I finally caved and bought one! Can honestly understand the hype now…not only are they comfy and so practical in the 10083 degree Texas heat, but they can be styled so many different ways! Had some fun styling this dress I got from Amazon so hopefully this post gives you some ideas on how to style your dress too!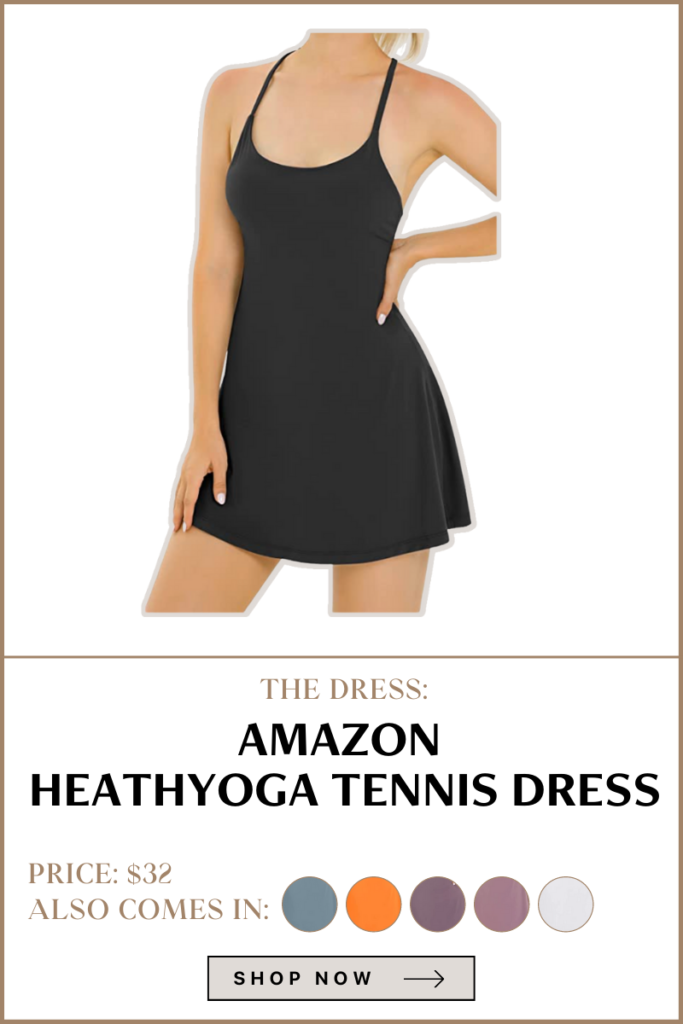 Look 1: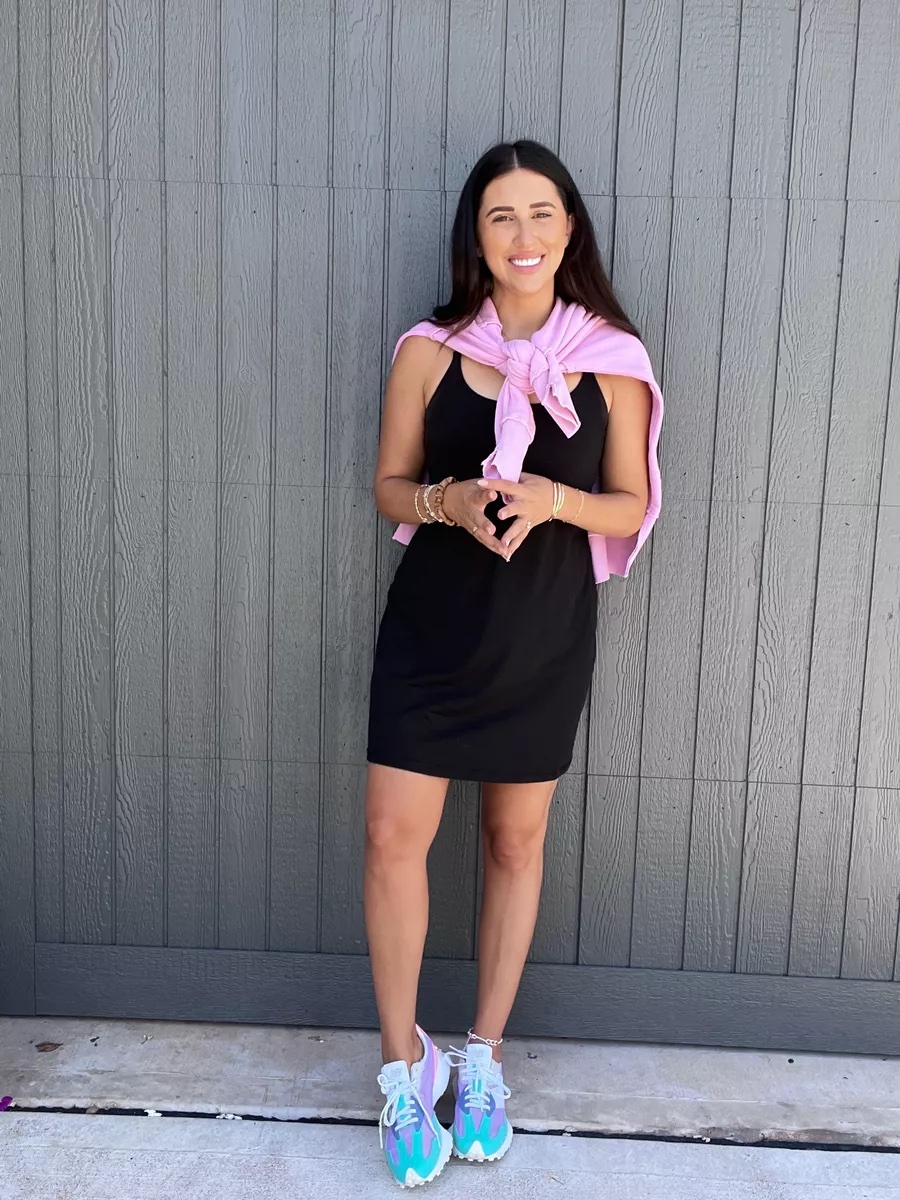 This is probably the easiest/most athletic way to wear this dress! I threw on some colorful sneakers and tied this graphic sweatshirt around my neck to throw on over the dress if I get cold. So effortless but colorful and cute!
SHOP THIS LOOK

Look 2: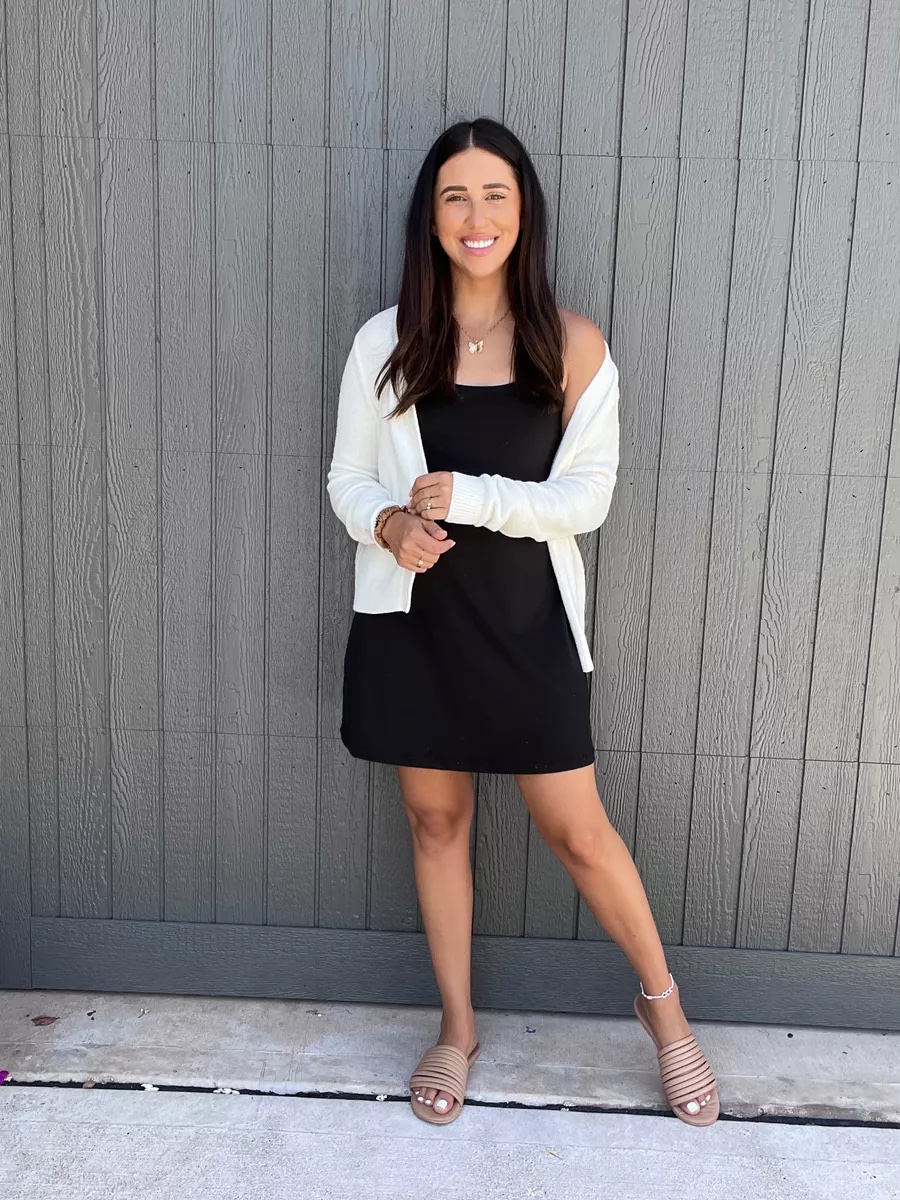 I always get chilly, even in the summer, so I layered this cozy cardigan over the dress and paired with my fav neutral TKEES slides! Looks dressed up a little bit, but still functional comfy.
SHOP THIS LOOK

Look 3: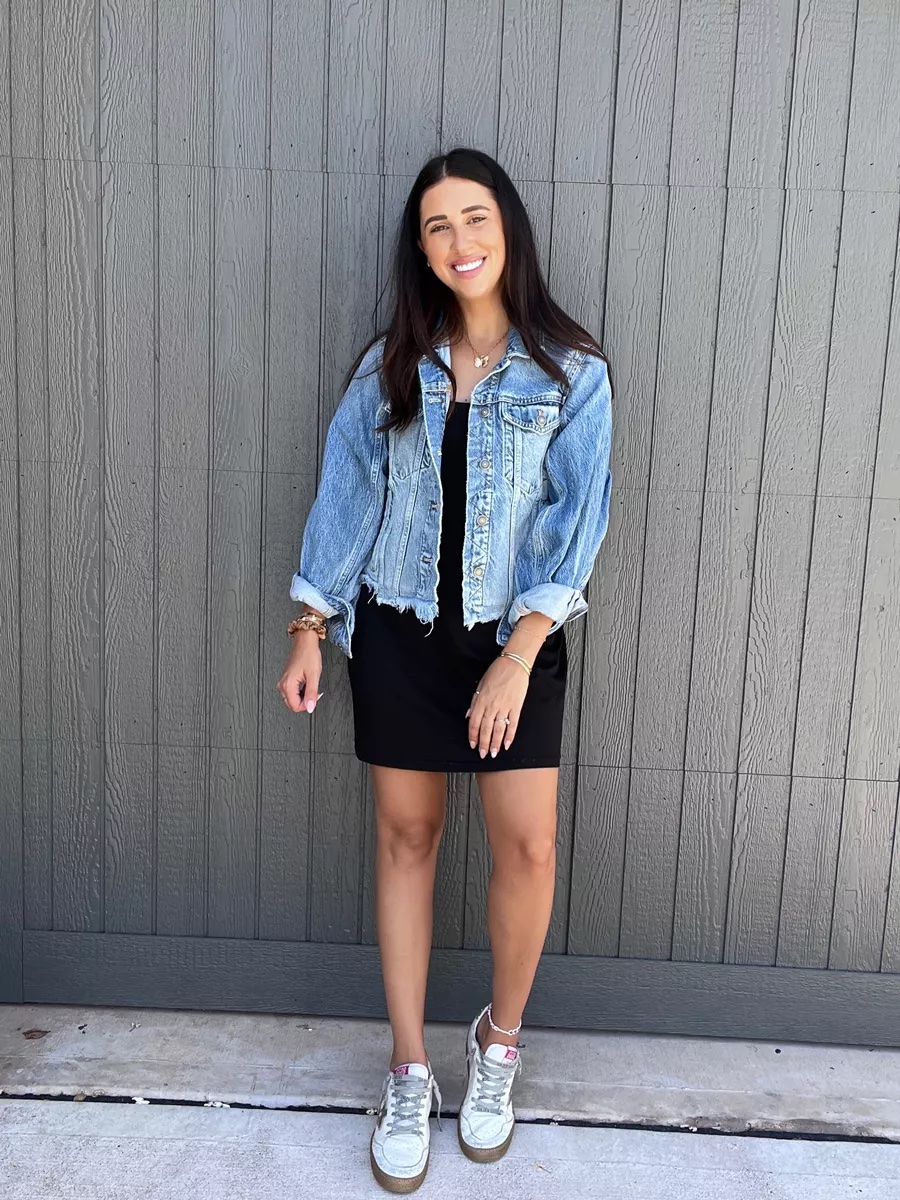 Denim jackets are my go-to—wore some version of this outfirt all the time when I was pregnant, so this look would be so cute on my mamas to be! Wear with your fav pair of sneakers and you have an easy outfit with only 3 pieces.
SHOP THIS LOOK

Look 4: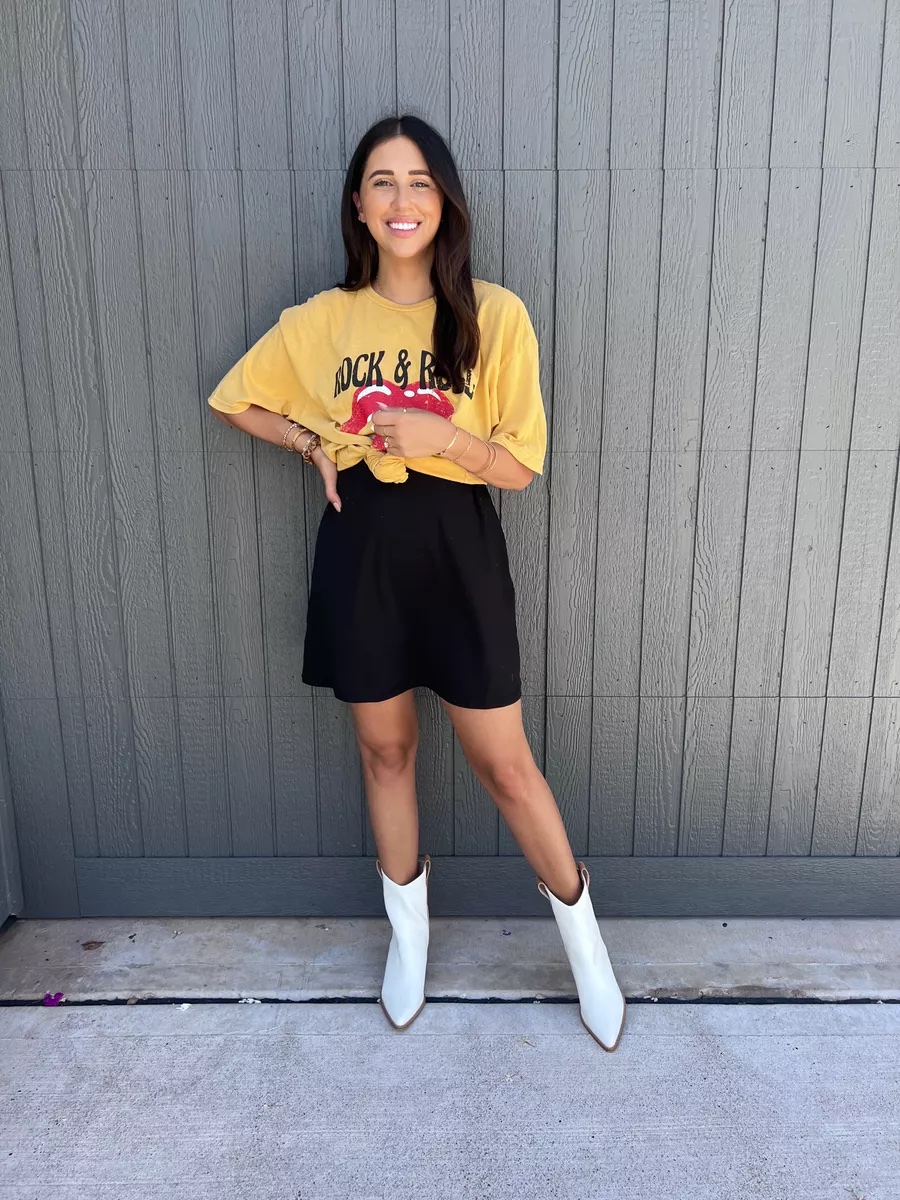 Dressed up this athletic dress but adding a graphic tee knotted over it and some cute white booties! Would be such a fun look for a concert this fall.
SHOP THIS LOOK