DM Round Up
March Week 1
Answering your most asked questions and sharing links to the most requested items from last week!
Can you share the leather jacket you wore to Rodeo?
This leather jacket is old Blank NYC from Nordstrom and I'm not seeing it in black online anymore! Linking a few similars below for y'all.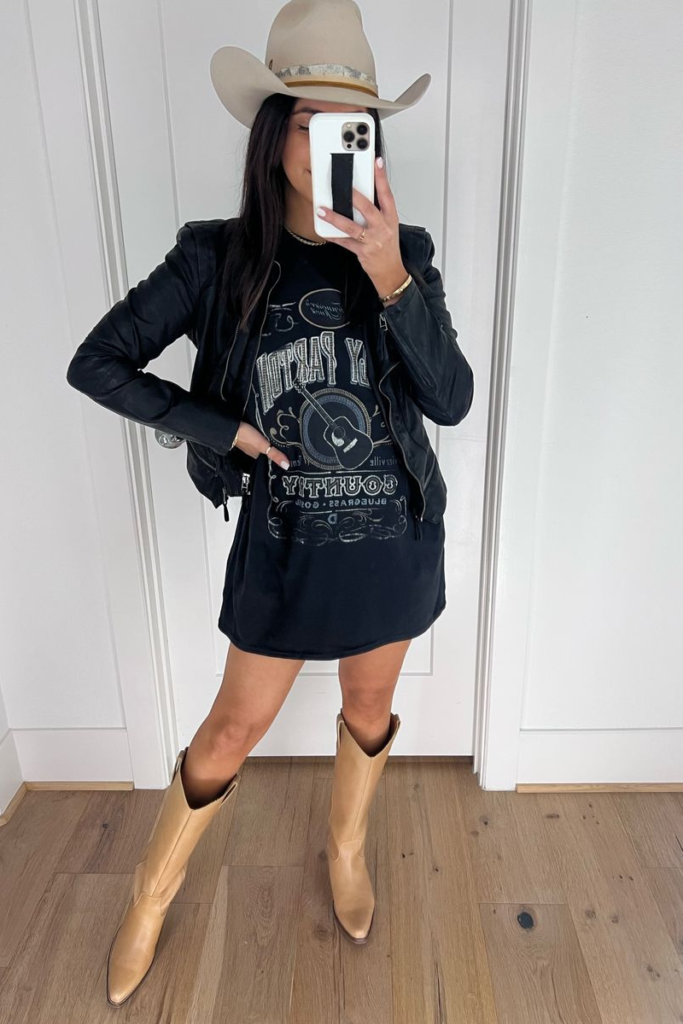 LEATHER JACKETS

Best place to park for Rodeo?
Honestly would say your best bet would be to use rideshare if you can!! We took a bus with some friends so thankfully didn't have to worry about parking this time but other times we've ubered or parked in a paid parking lot near by and walked. There's a few different lots plus a lot around the stadium and there's also a shuttle that will take you to NRG! Here's a link to their site with more details!
What size do you wear in Petal & Pup?
Lots of questions about sizing for them! I would say Petal & Pup dresses run TTS, if not a little big. For reference, I'm usually a 4/6 and all of the dresses I ordered from them were a 4 and fit well. For the oversized/flowy dresses, I think you could go a size down depending on how you like things to fit! My code DEDE should still work for 20% off too! Click the photo below shop all of these looks!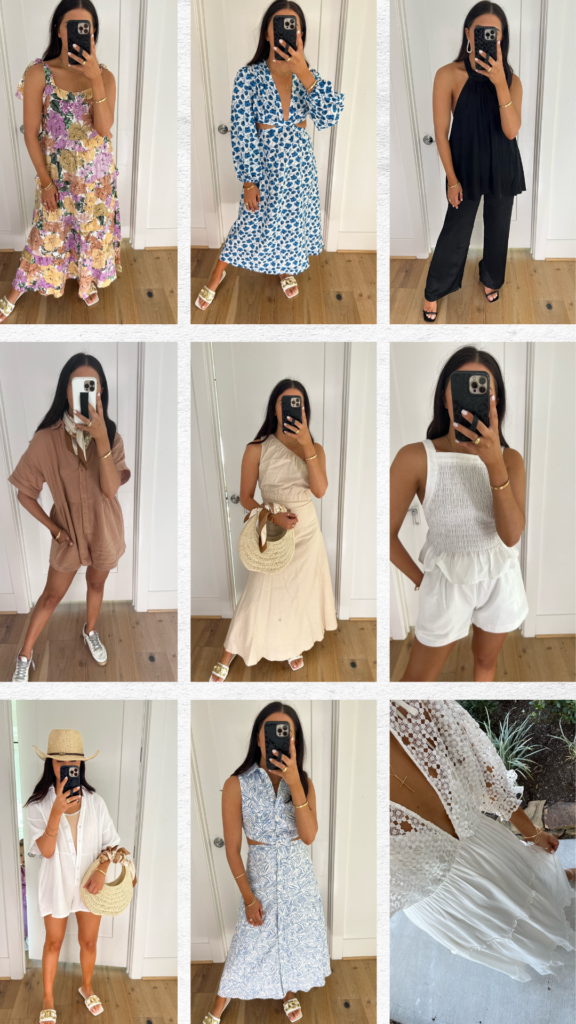 What curling iron do you use?
I usually use the T3, but have also used this Hot Tools one from Amazon. Definitely think the T3 makes your curls last longer though. Will work on an updated hair routine and curling tutorial for y'all soon!
Where is your neck scarf from?
It's from Petal & Pup! Thought it looked so cute on her on the website so wanted to order to try out. Seeing lots of them worn in the hair or tied around your neck or the handles of your bag this spring!
SHOP SCARVES

Where are the long earrings from?!
They're from Revolve but look like they sold out so here's a similar pair! Needed some new statement earrings that were a little more formal looking.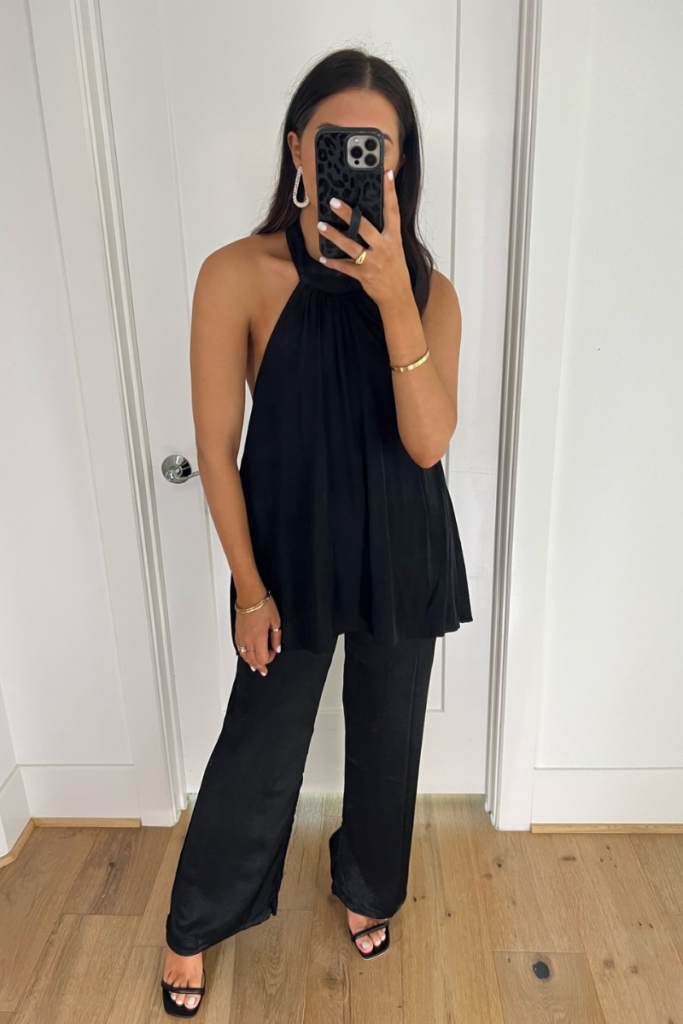 Link to your Nike hat and sweatshirt?
This is the oversized sweatshirt and hat I wore this week!
Where do you get your nails done?
I've gone to a few places in Houston over the years, but most recently have been going to Milano Nails!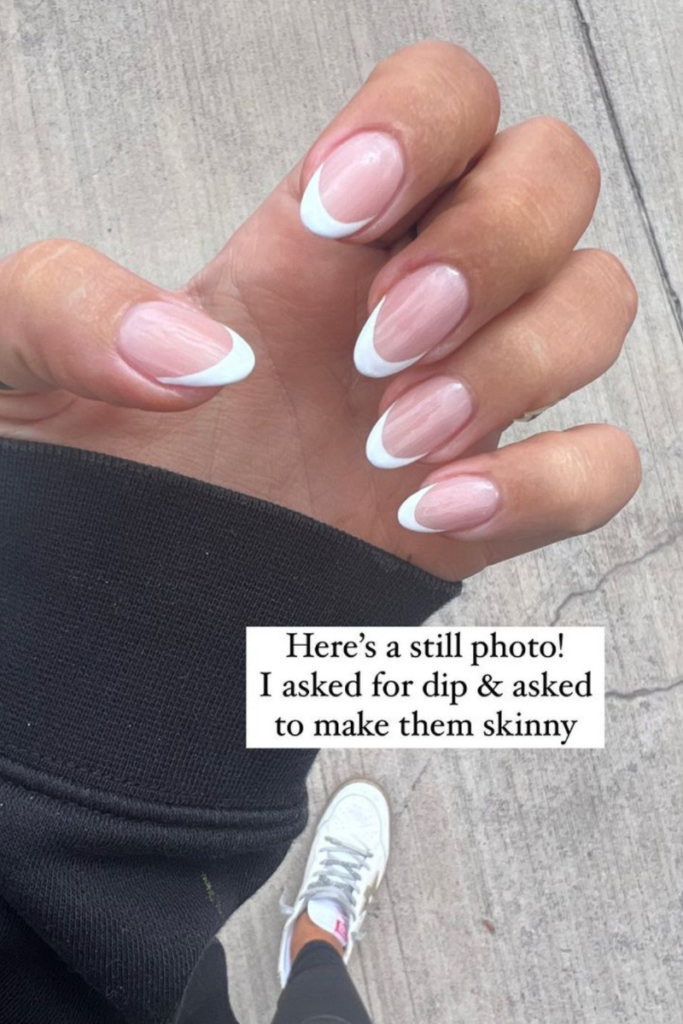 Can you share your cross necklace?
I've been getting so many questions about this one! Shared it in a recent DM Round Up, but it's old from Red Dress! Will add it to the trending category of the SHOP section on the blog where you can shop a lot of my most worn/favorite items and home decor!
Please link your cute golf set!
This set (tennis skort + blouse) was definitely a splurge, but plan on wearing this literally any time I have to go golfing with Ted haha. The last time we were in Cabo, I had to buy a polo from the golf shop just to be able to go with since they had a dress code. Not making that mistake again haha.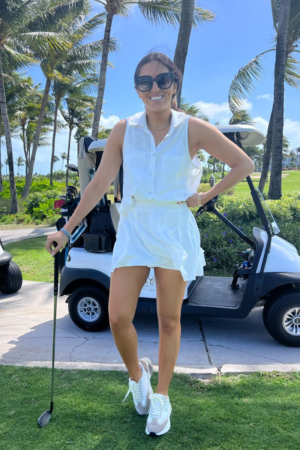 SHOP MOST REQUESTED LINKS