Gift Guides 2021: Zulily
Christmas shopping for Rosie and Jet is one of the things I'm most excited for this holiday season! Seeing them experience the holidays through their eyes is such a precious thing. Started looking online for them, and my first stop was Zulily! Love their selection of toys and clothes, and even personalized gifts. Thought I would share some of my picks and also give you some info and tips if you're new to shopping Zulily!
For the

whole month of November

, for every 2 items purchased in a single order from Santa's Workshop, Zulily will donate $1 to Toys for Tots.
You'll need to login or create an account first before you can start shopping. It's super easy and only takes a couple minutes! Their site is actually a "smart site" which is really cool. The more you shop the more the site customizes what items to show you and they even send an email out each morning with deals they thinks you'll like! Plus, if you heart an item and you missed it on sale they will let you know when that brand has another sale going on!
You only pay for shipping on your first order of the day! So if you forget something or see another item you have to have, you won't have to pay for extra shipping. Perfect for mom brain haha. PLUS if. you shop on Friday or Saturday you get free shipping all weekend!
They have items on the shop that ship two different ways. If you're looking for something quicker, look for items with an orange spaceship next to them. Those ship out fastest within a couple days! The other pieces take a little longer.
In November Zulily will be hosting their BEST deals of the season. Check back here for new deals ALL season long! They look for the best deals and have new ones every single day! They order the product directly from the vendor after you place your order on Zulily and have it shipped to their warehouse. Then they ship to you! Basically feels like they are doing all the hard work of finding these deals and ordering for us lol. So I don't mind waiting a little to get a good deal!
They do "best price promise" so if you find it somewhere else just click the badge by the product and they will match it or beat it!
For every $50 in gift cards purchased, the purchaser will receive a $5 store credit. One for you – one for me!
Use code DEDERAAD90 for 15% off your purchase of $45 or more!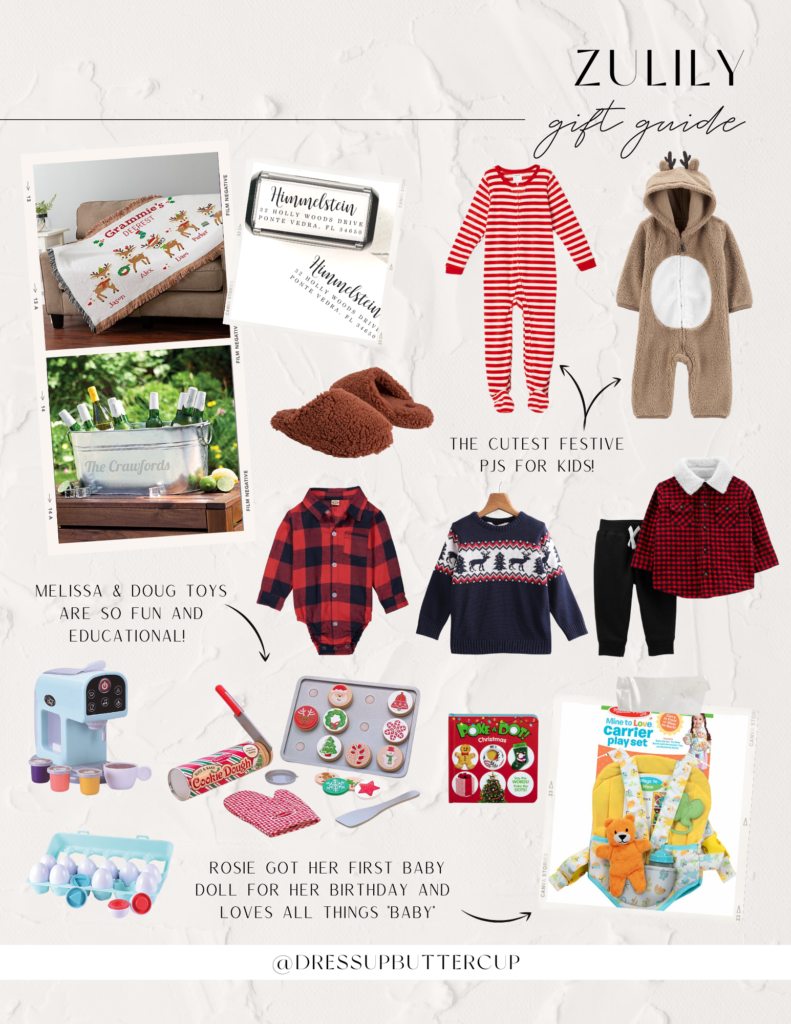 Personalized Fringe Throw | Personalized Beverage Tub | Custom Address Stamp | Sherpa Slippers | Tory Burch Slippers | Striped Fleece Footie PJs | Reindeer Sherpa Playsuit | Buffalo Plaid Onesie | Reindeer Crewneck Sweater | Sherpa Jacket & Joggers | Coffee Maker Play Set | Christmas Cookie Toy Set | Poke a Dot Board Book | Puzzle Egg Set | Baby Carrier Play Set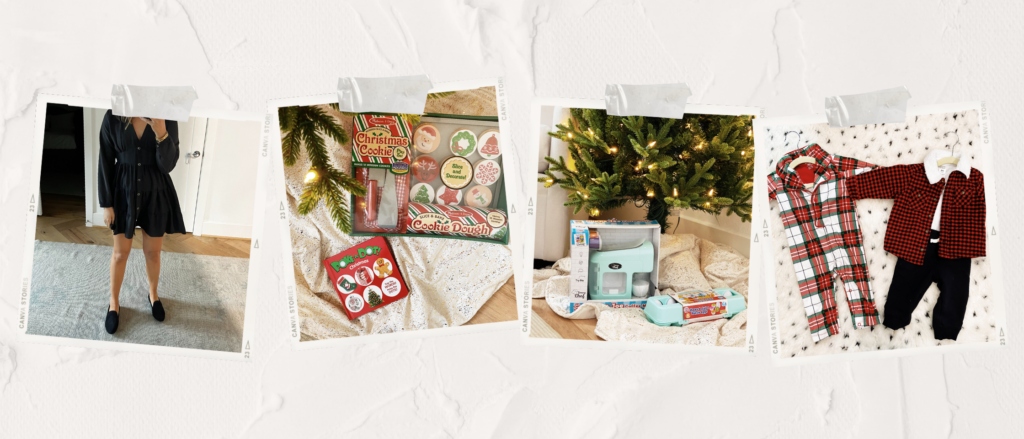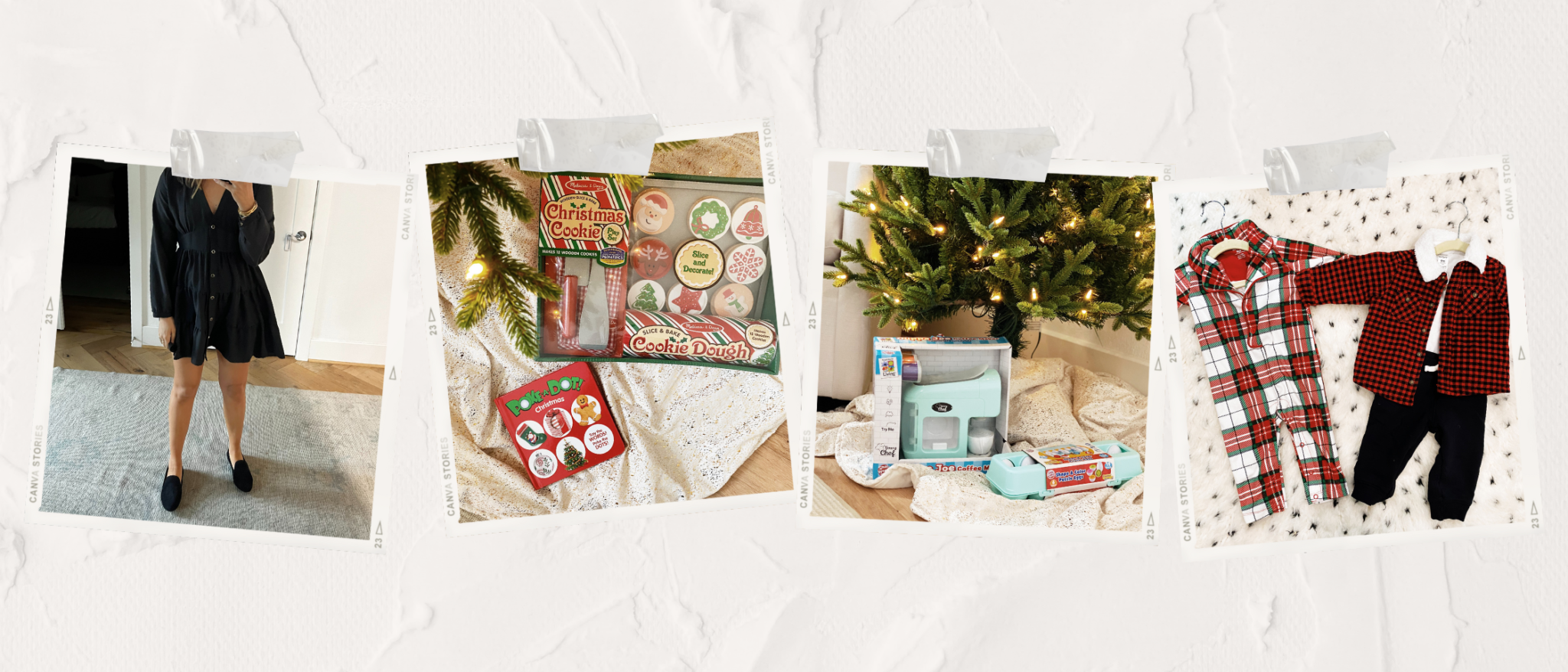 Melissa & Doug Christmas Cookie Toy Set: We love Melissa & Doug toys! They're so creative, fun and educational. Thought this set set would be fun for Rosie to "decorate" her own cookies this year (but minus the mess! Lol)
Melissa & Doug Poke a Dot Board Book: Ordered this little Christmas book for Jet to read during the holidays! Has 'poppable' pictures the can push while we read to technology to help with fine motor skills.
Coffee Maker Play Set: We got Rosie a play kitchen last year so thought this would be a fun addition to it! She watches us use our Nespresso every day, so now she can make her own!
Puzzle Egg Set: This puzzle is a fun stocking stuffer for Rosie so she can sort by shapes and colors!
Reindeer Sherpa Playsuit | Sherpa Jacket & Joggers: Zulily has the cutest baby clothes! Stocked up on all the festive gear for Jet, I died when I saw the sherpa jacket. So freaking cute!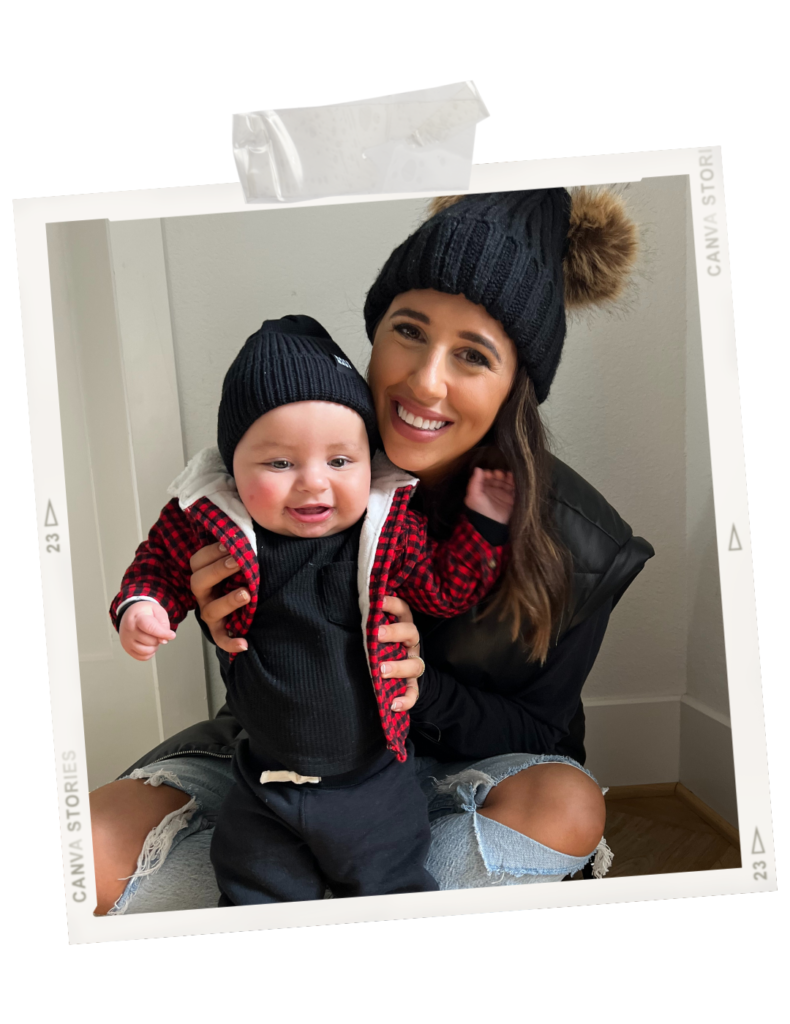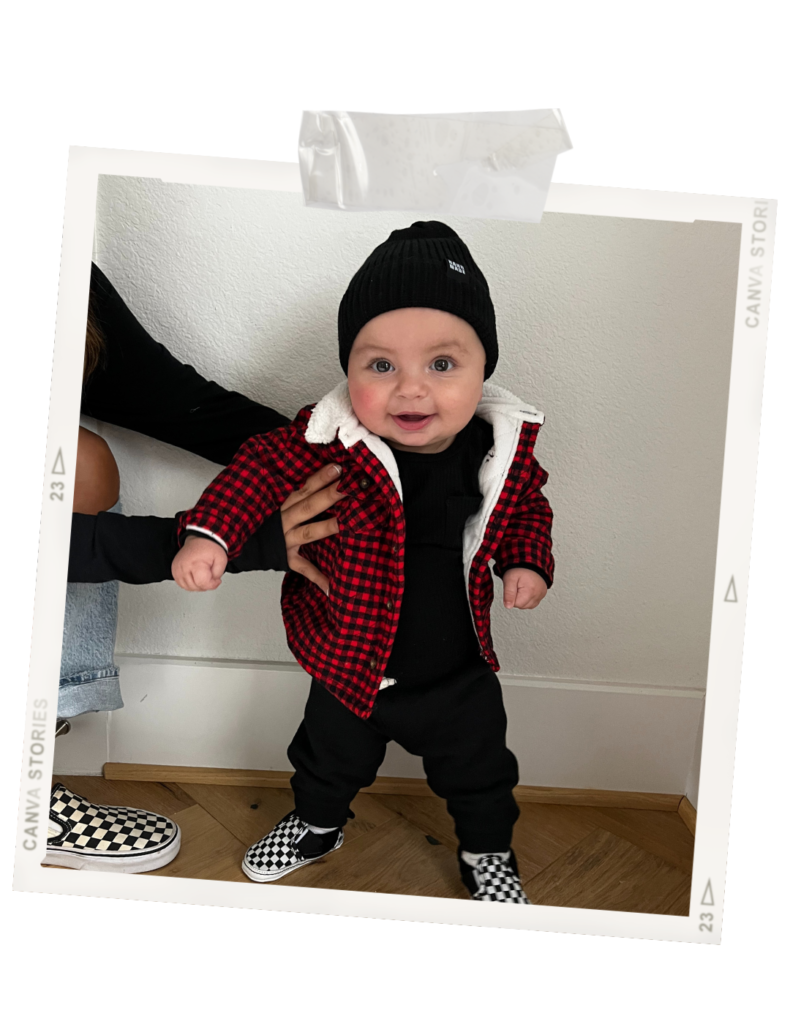 Sherpa Jacket & Joggers | Jet's Beanie (similar)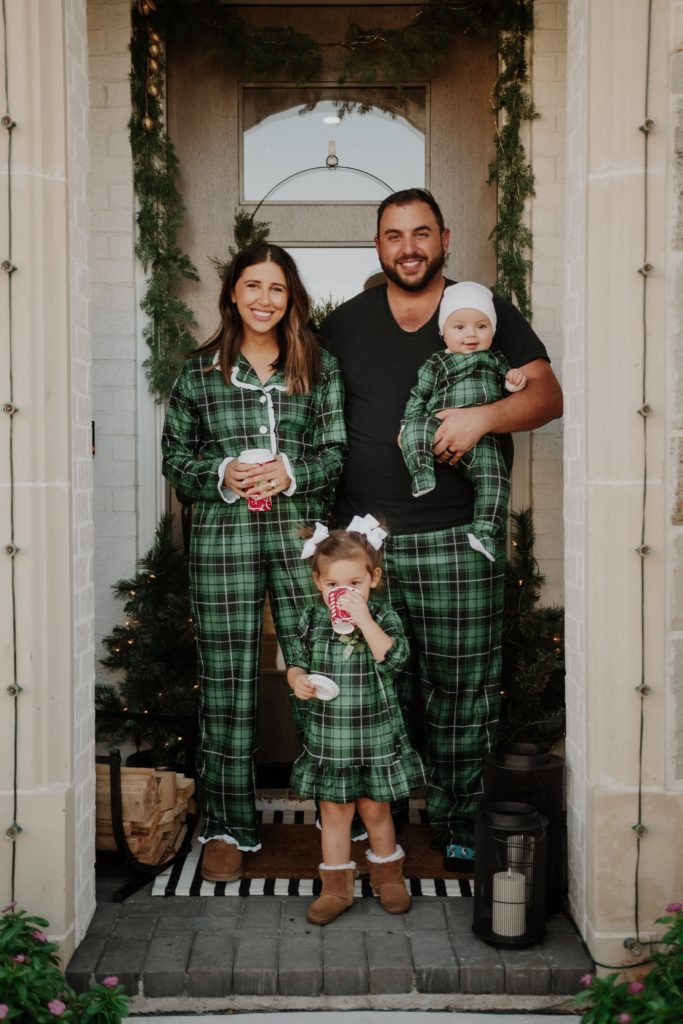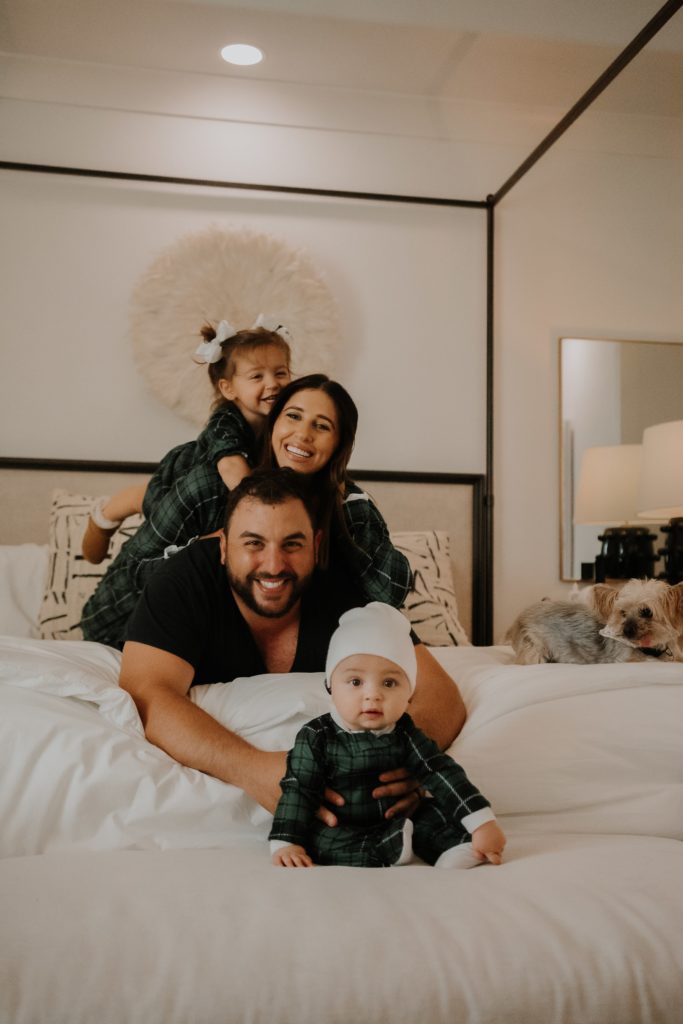 My PJs | Ted's PJs | Rosie's PJs | Jet's PJs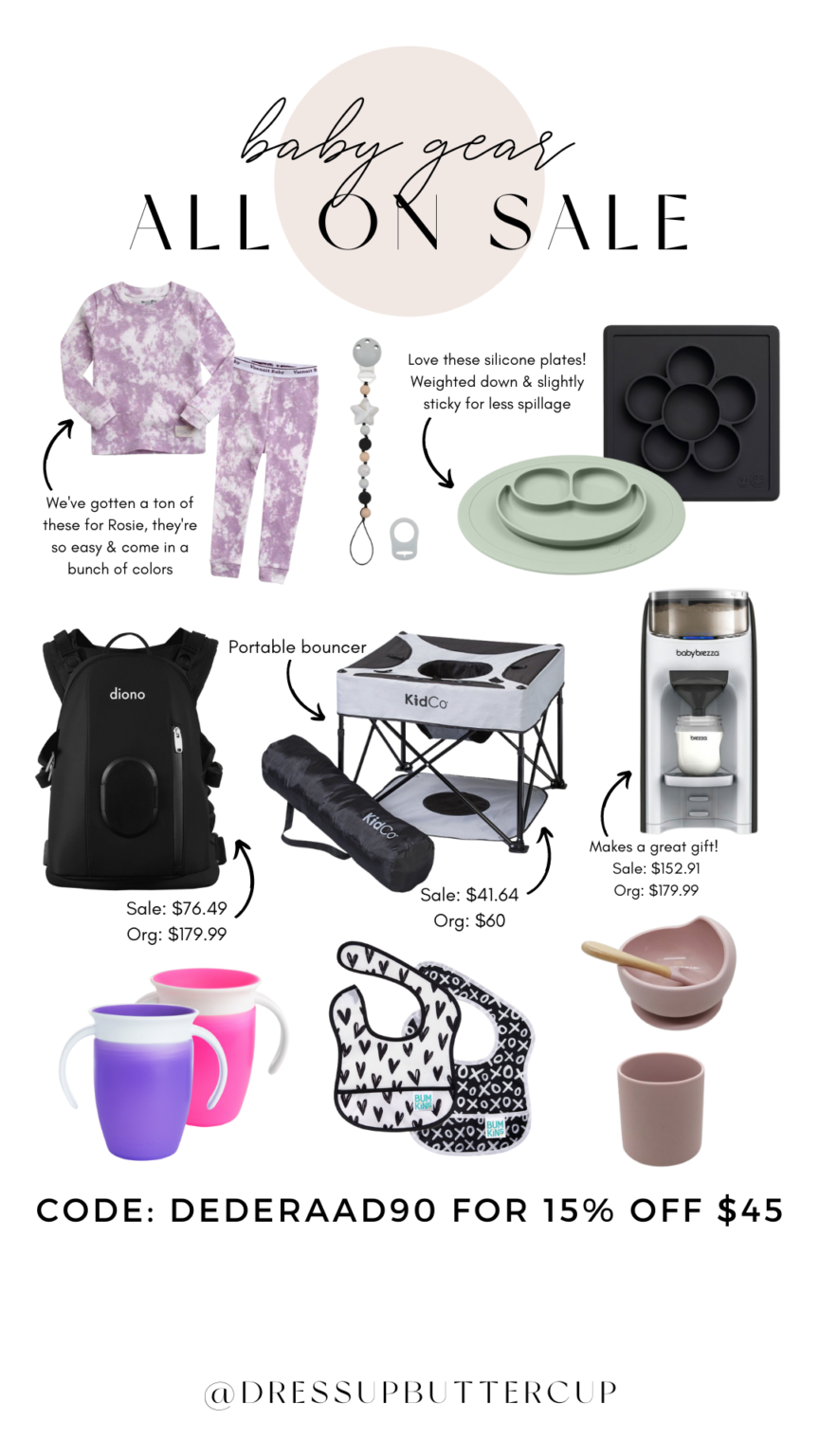 Purple PJ Set | Silibead Pacifier Clip | Ezpz Slate Mini Play Mat | Ezpz Sage Baby Dining Set | Carus Complete Four-in-One Sling with Backpack | Ultra Gray Expedition Two-in-One Stroller Wagon | Baby Breeze Formula Pro Advance | Munchkin Miracle 360 Trainer Cup Set | Bumkins Black & White Bib Starter Set | Kushies Rose SiliScoop Bowl & Spoon Set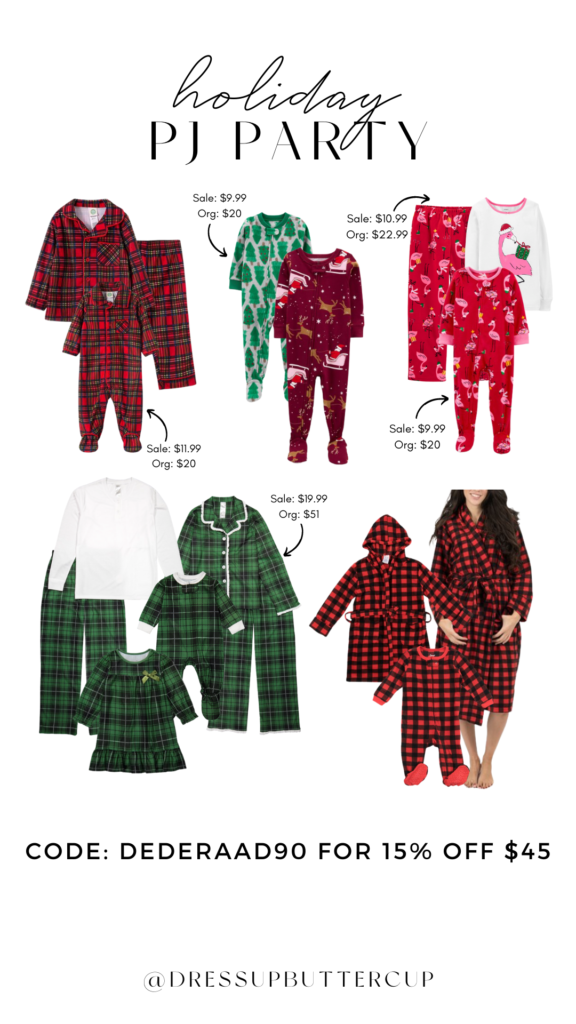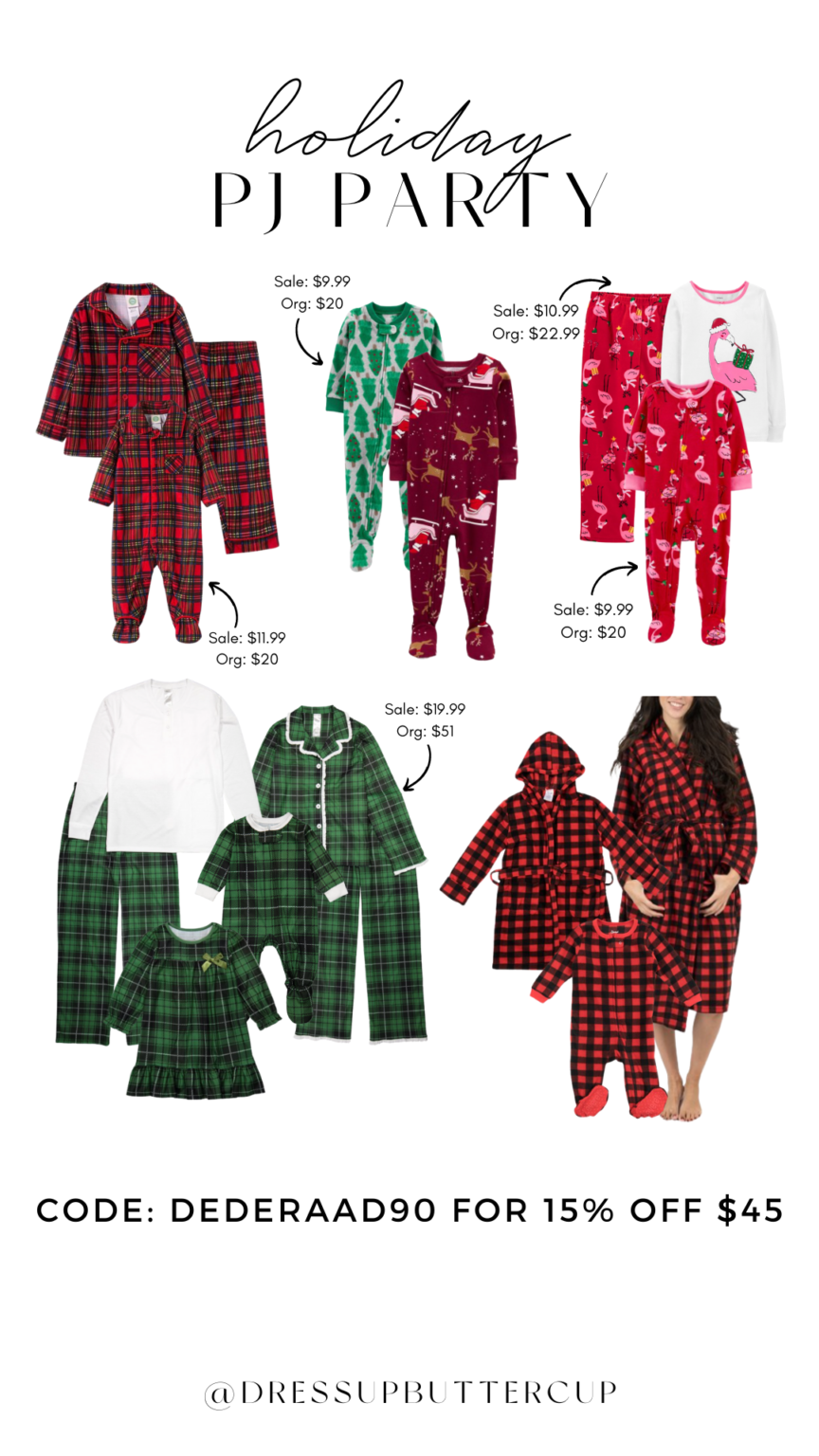 Infant & Toddler Red & Black Plaid Button-Up Coat & Plaid Pajama Pants | Infant Red & Green Tartan Plaid Fleece Collared Footie PJs | Flamingo PJ Set | Green Trees Fleece Footie PJs | Toddler Red Santa's Sleigh Footie | Men's Red & Black Plaid Fleece Robe | Kids Red & Black Plaid Fleece Hooded Robe | Black & Red Plaid Fleece Pajama Pants
Thank You Zulily For Partnering On This Post!