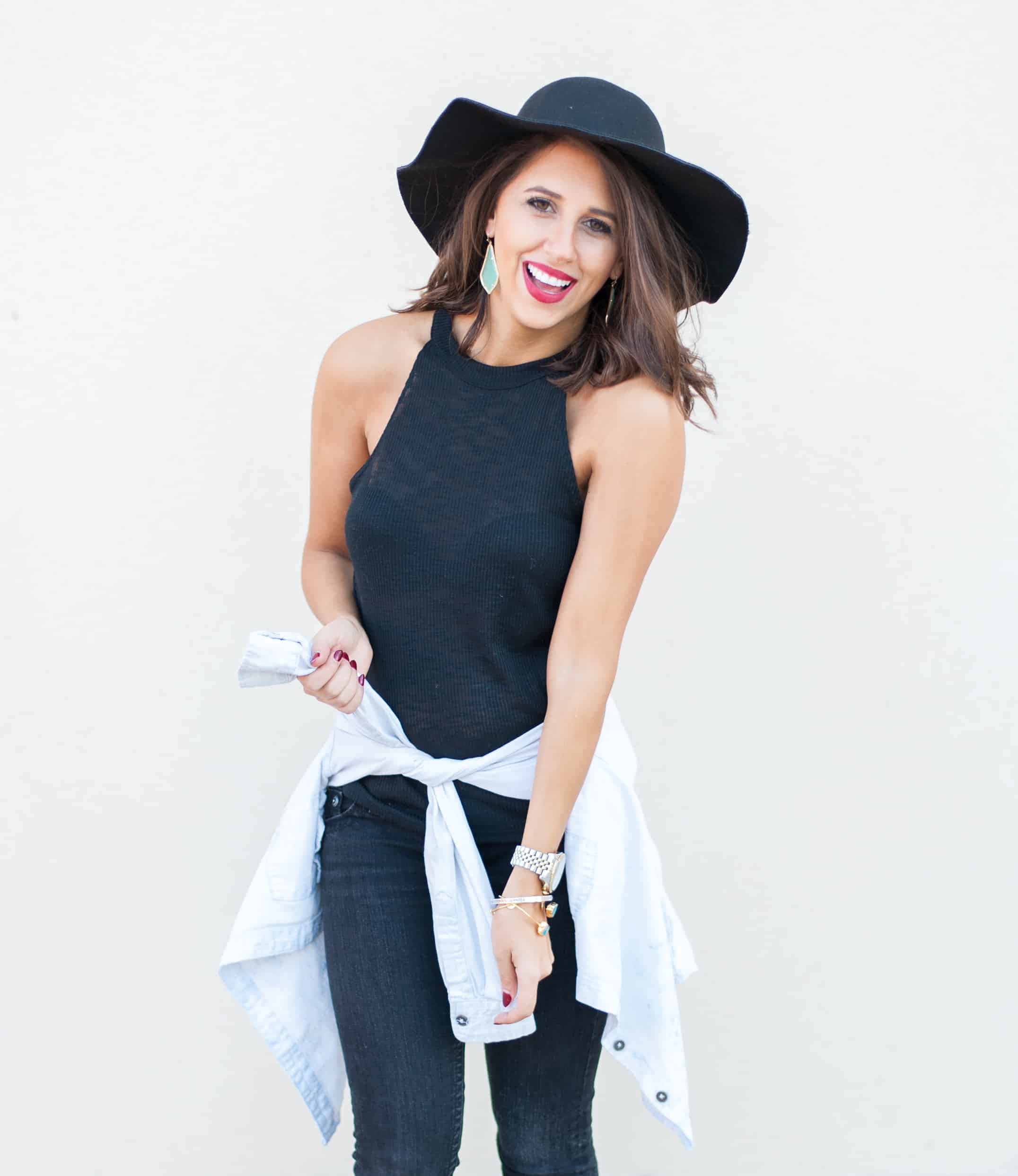 High Necks: Topshop | Jeans: Piper | Flats: Steve Madden | Chambray: Cotton | Hat: Topshop | Glasses: Karen Walker | Earrings: Kendra Scott | Watch: Michael Kors
I am a sucker for high necks tank, yes I said tank in the beginning of January. Now with the weather being crazy in Texas, I had to bring out this high neck tank because frankly, I am obsessed with these kind of cuts(plus it's only $20). It's so flattering with those collar bones showing and its hard to show it off during winter time. I paired this chambray cotton button up around my waste for when times get chilly. This black tank is a perfect chic basic staple. I accessorized this look with a big floppy hat and some cute Kendras to bring out some color. The high neck line and shirt around the waste is bringing it back to those elementary school days, which I am loving. This is such an easy look to recreate and I hope you enjoyed it!
Today, I have glued myself at home until our Rockets game tonight. I have literally had this same cold since Christmas and haven't had time to let my body rest. It is kind of a ritual that I get sick this time of year. Anyways, I hope you all are enjoying your first week of 2016!