Easy, Throw On Sweater Dress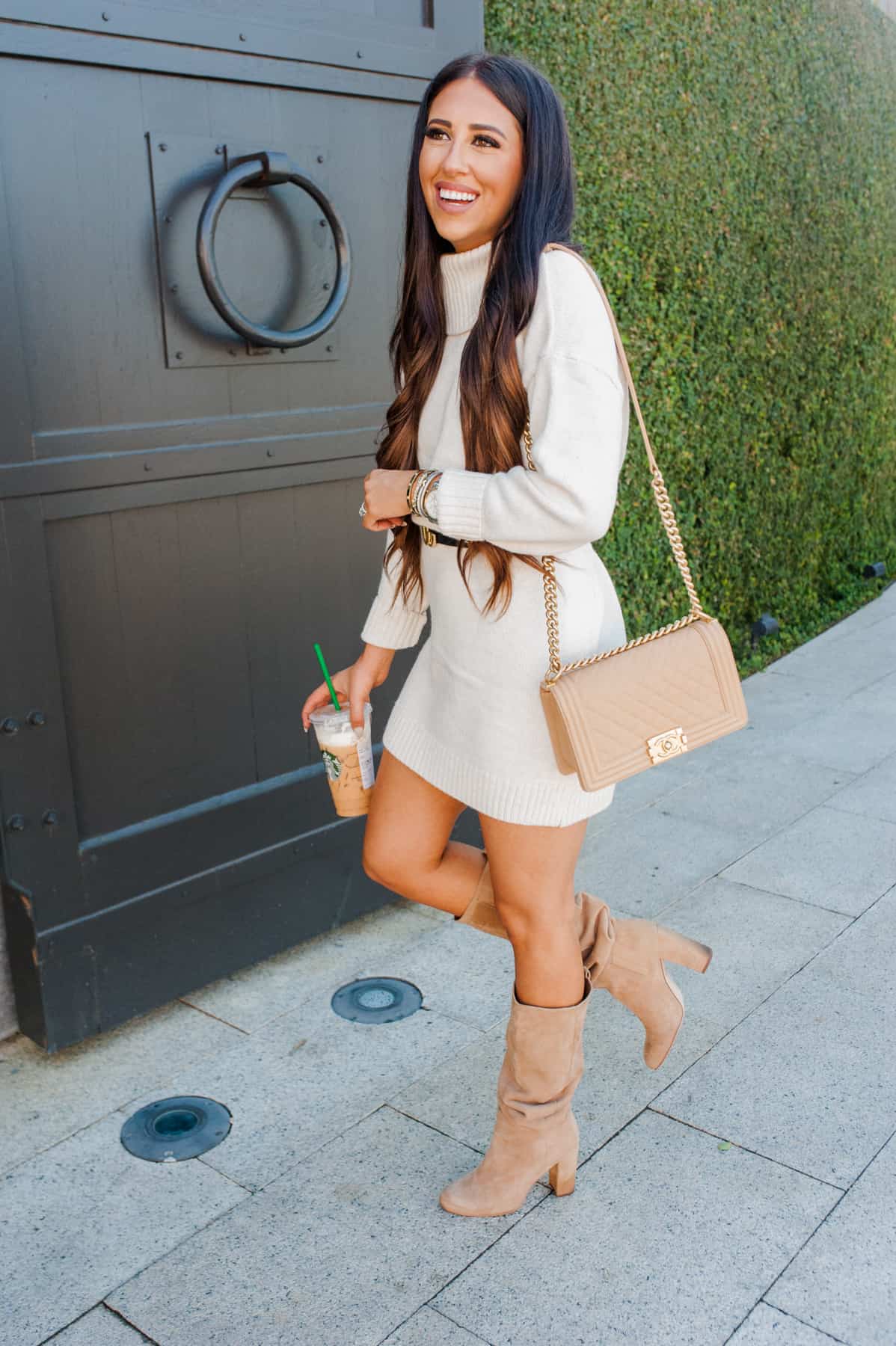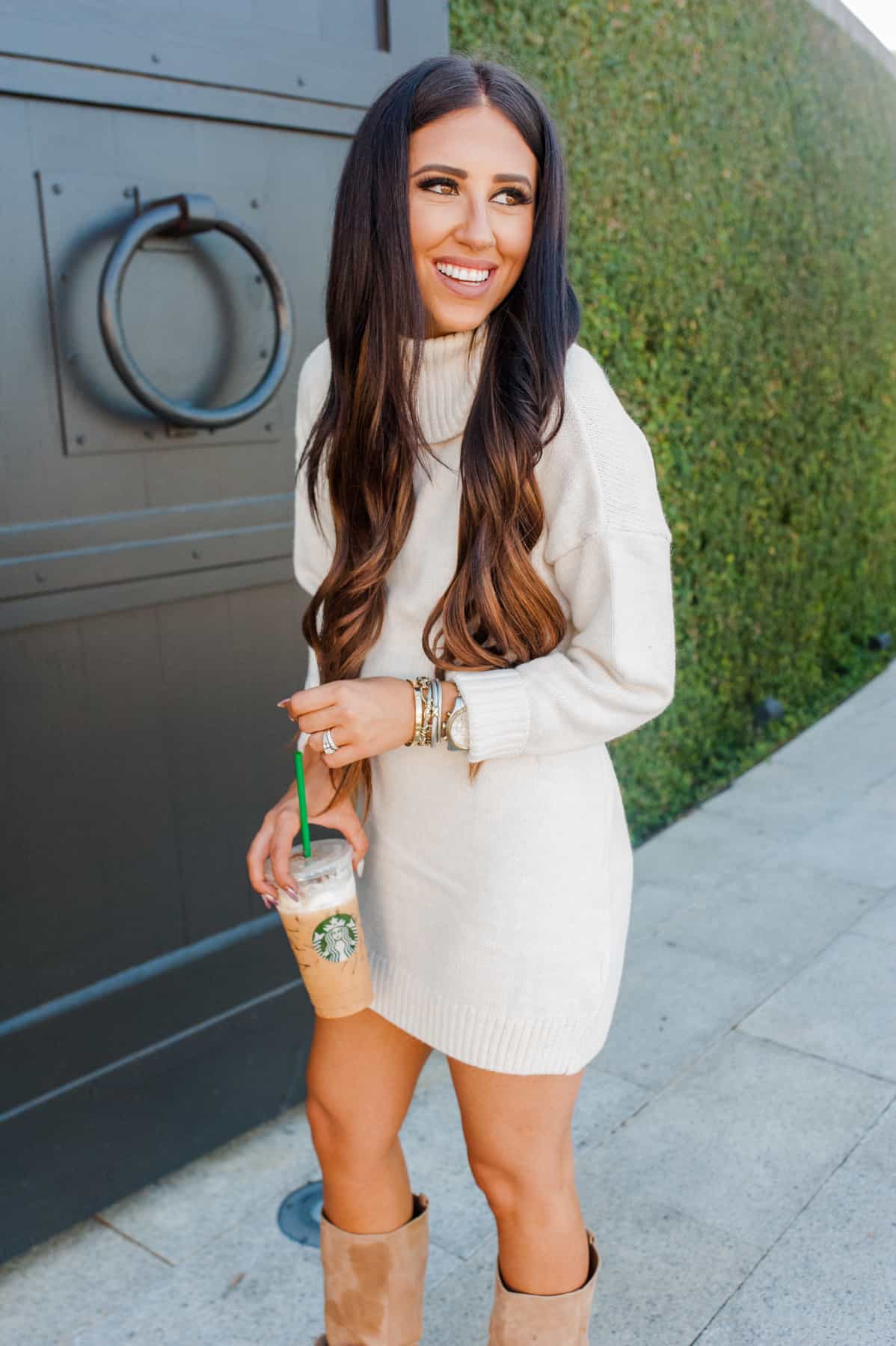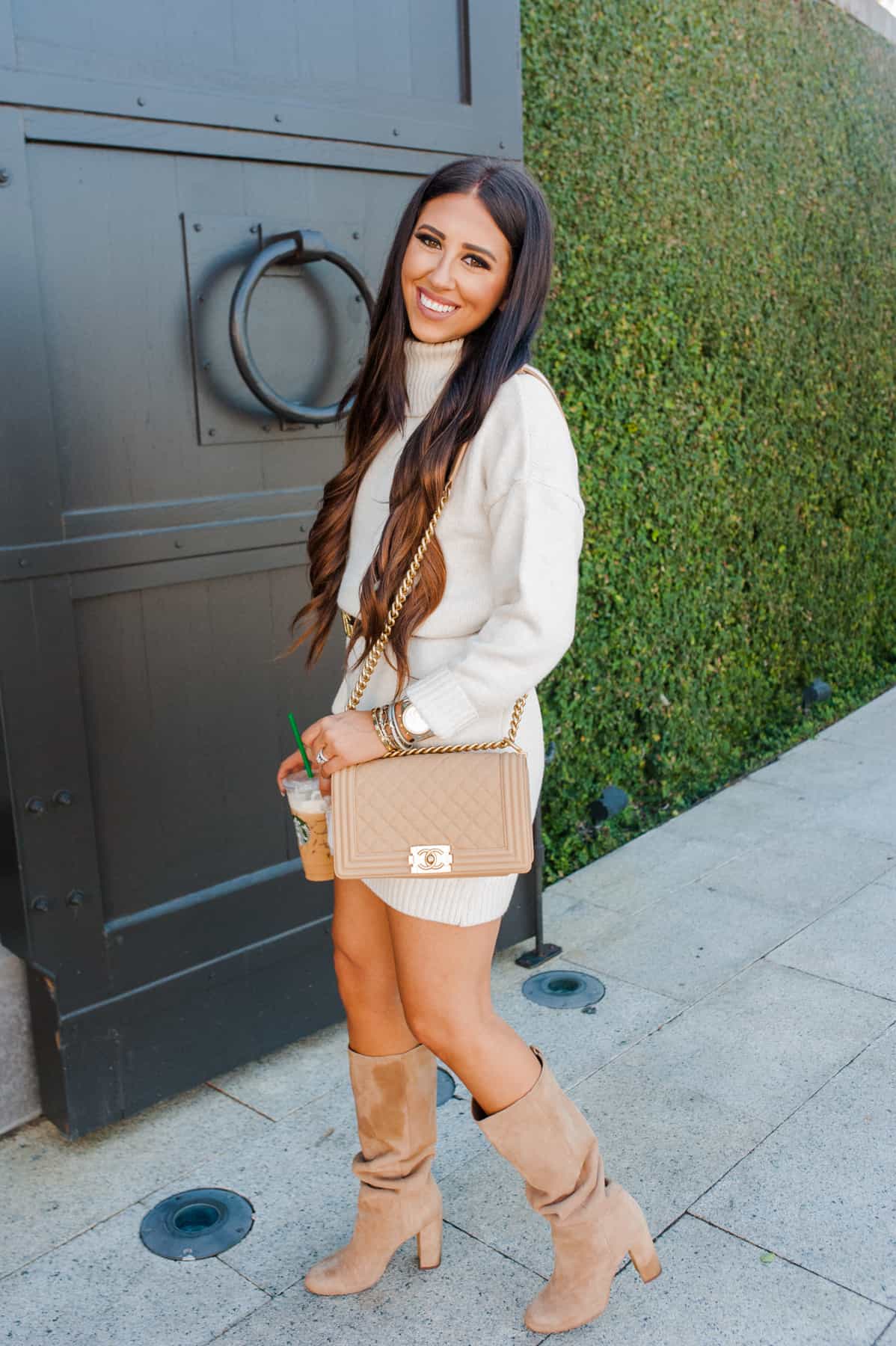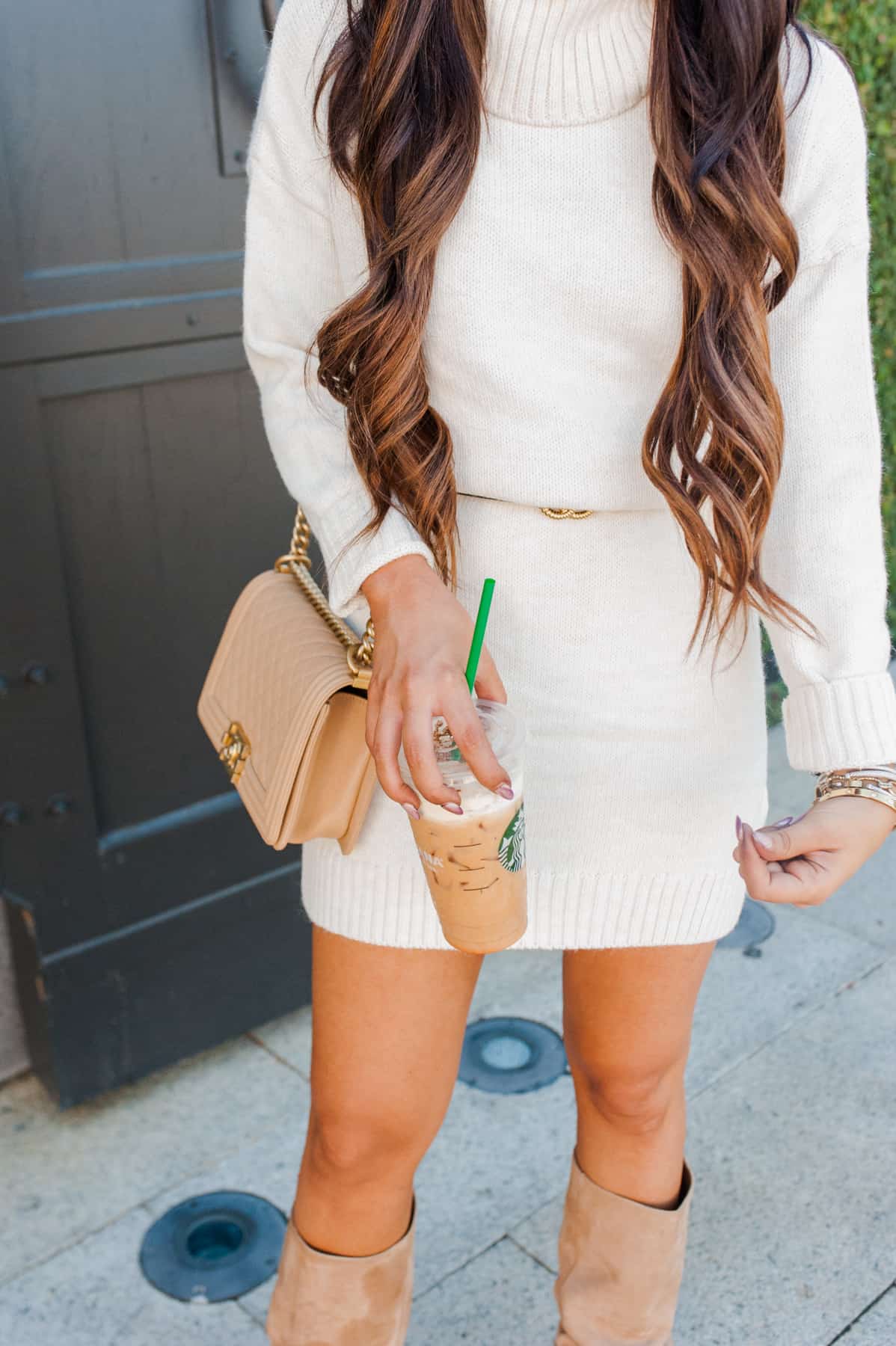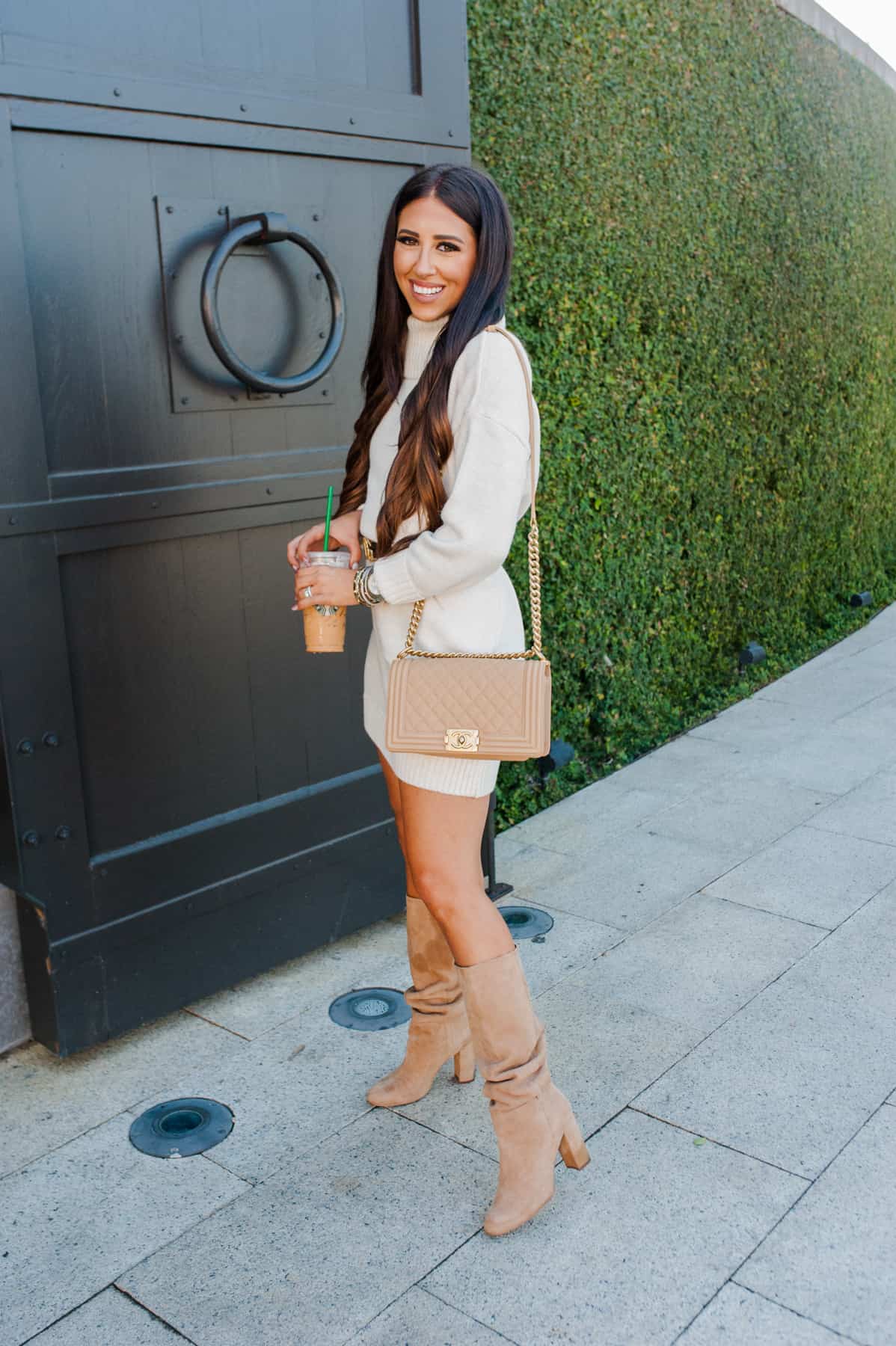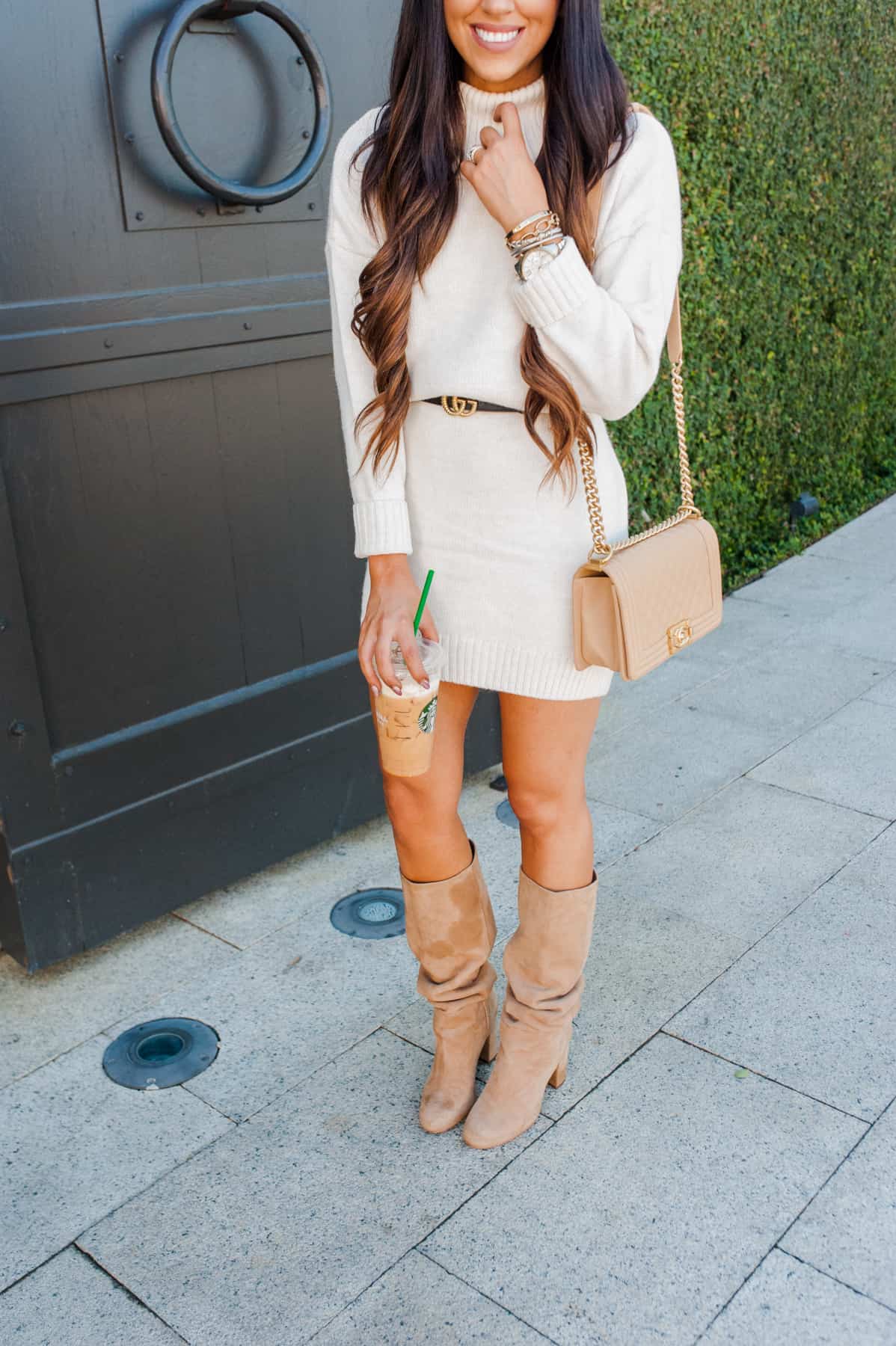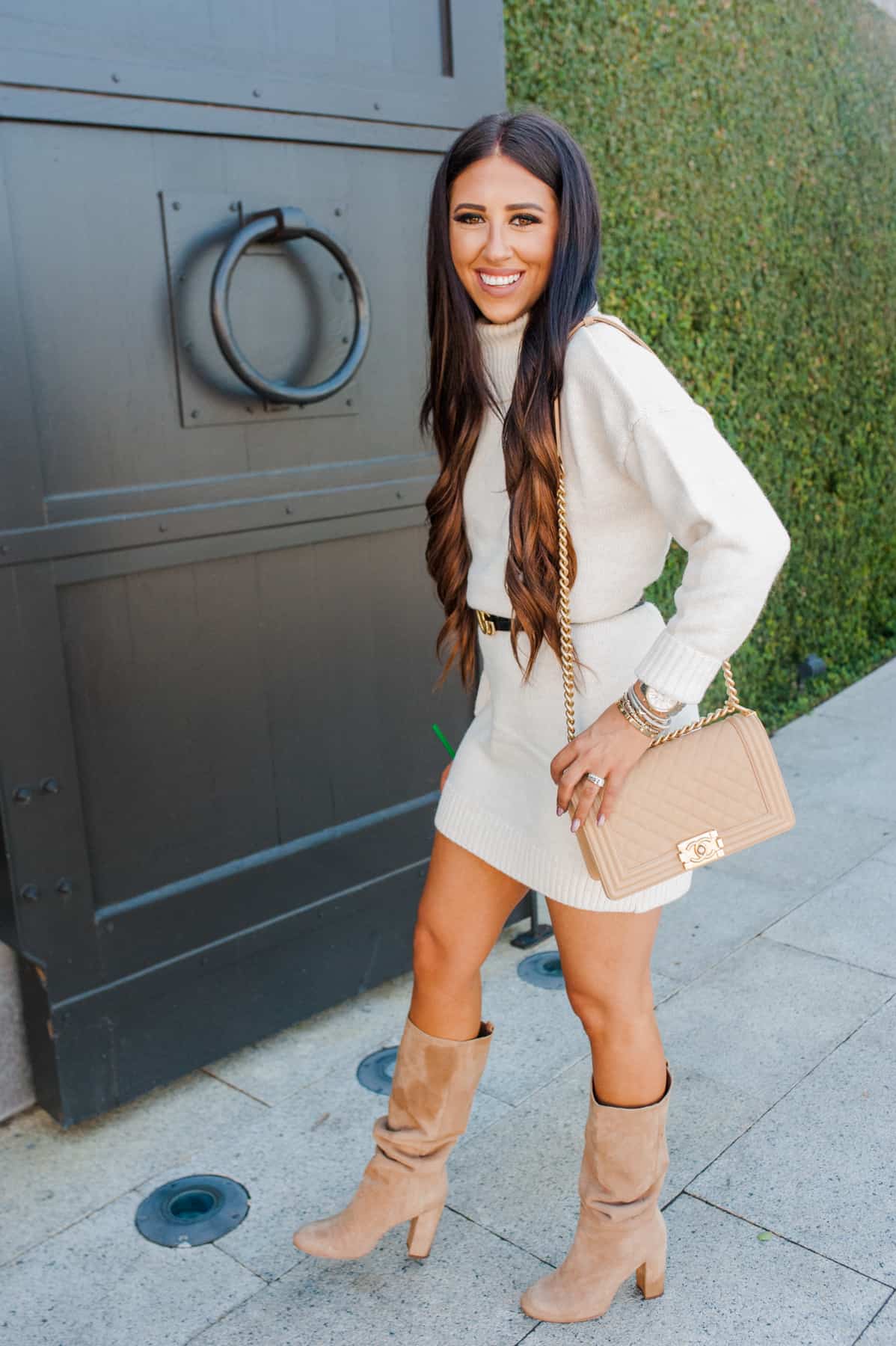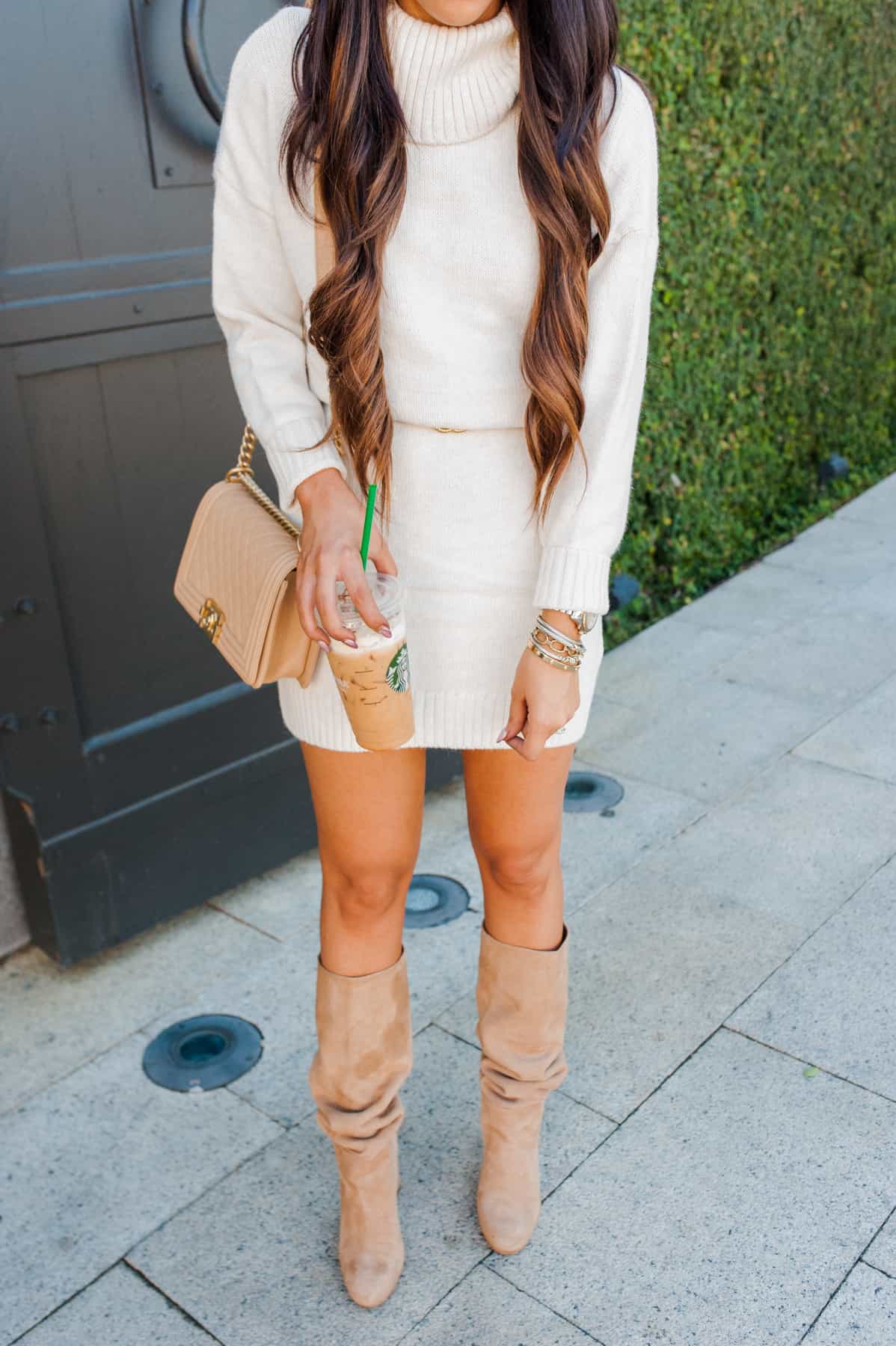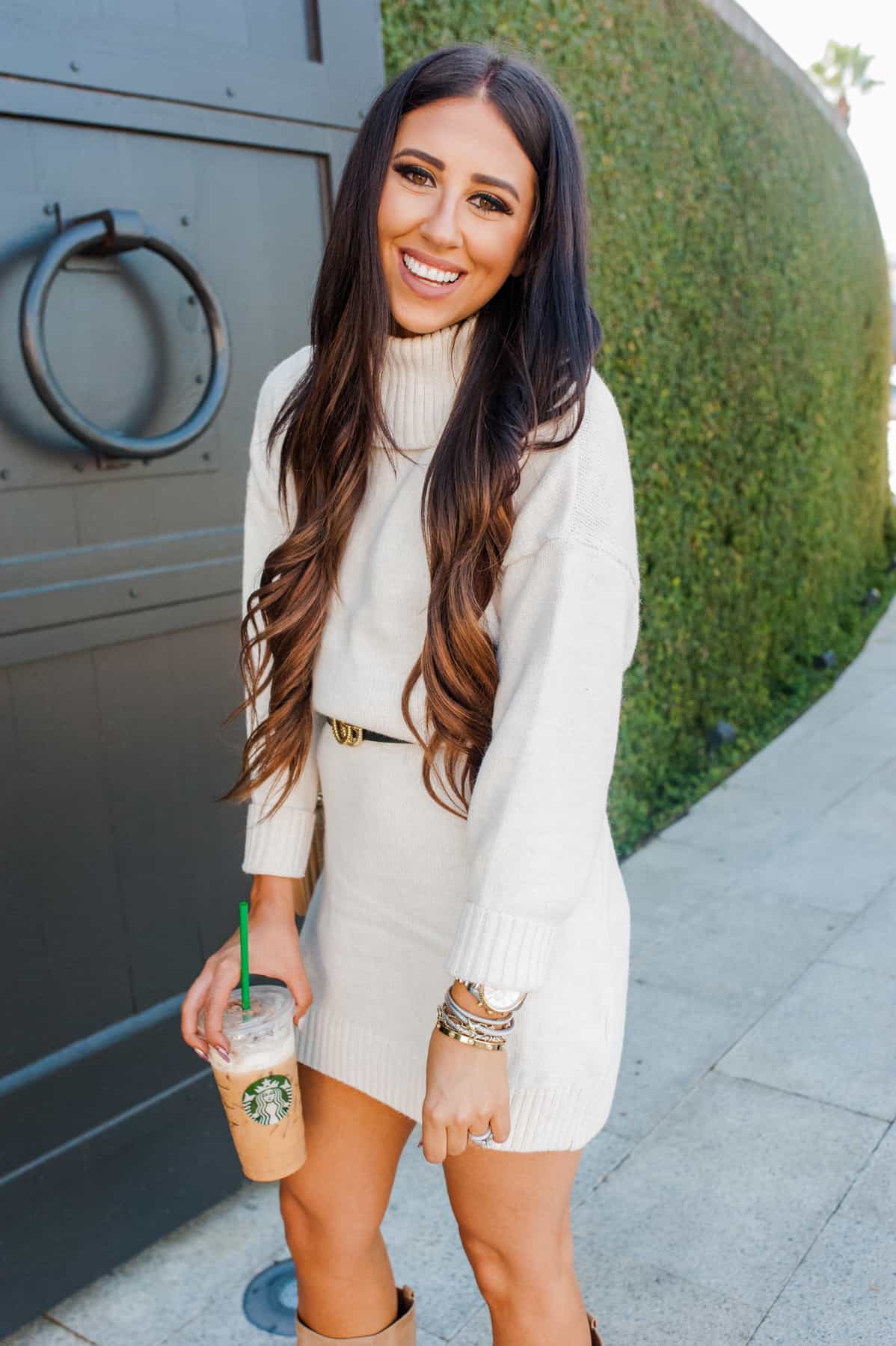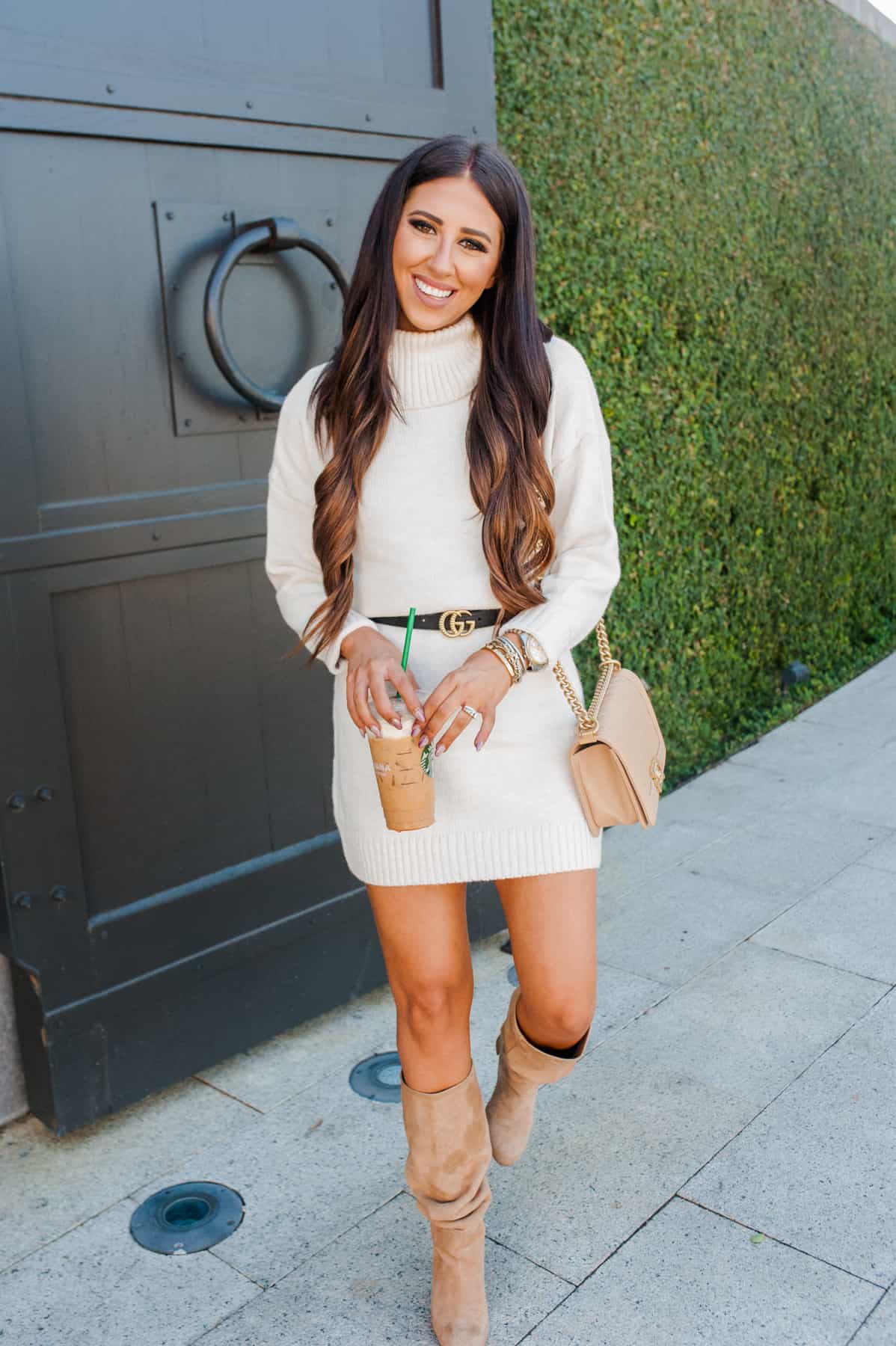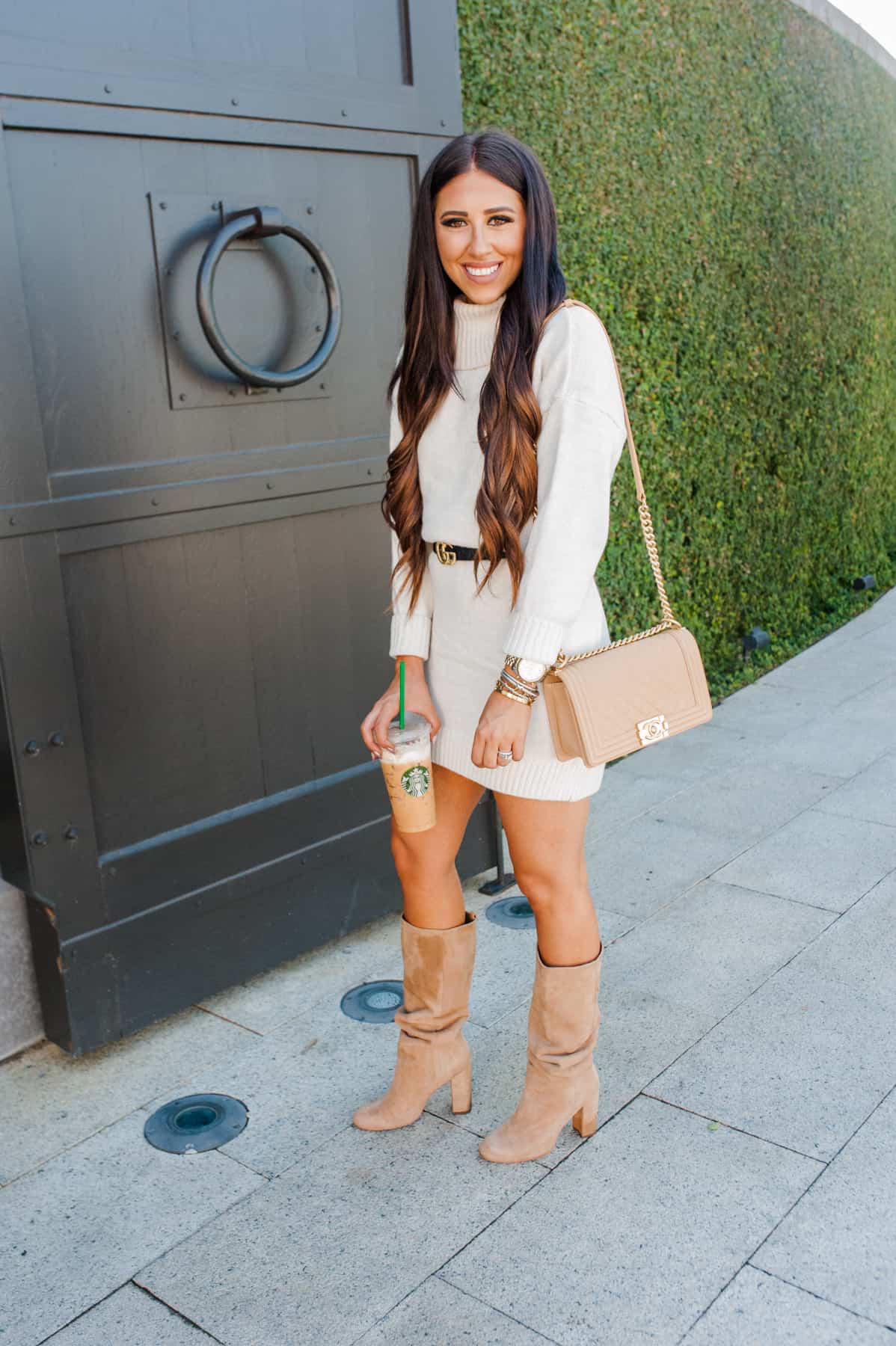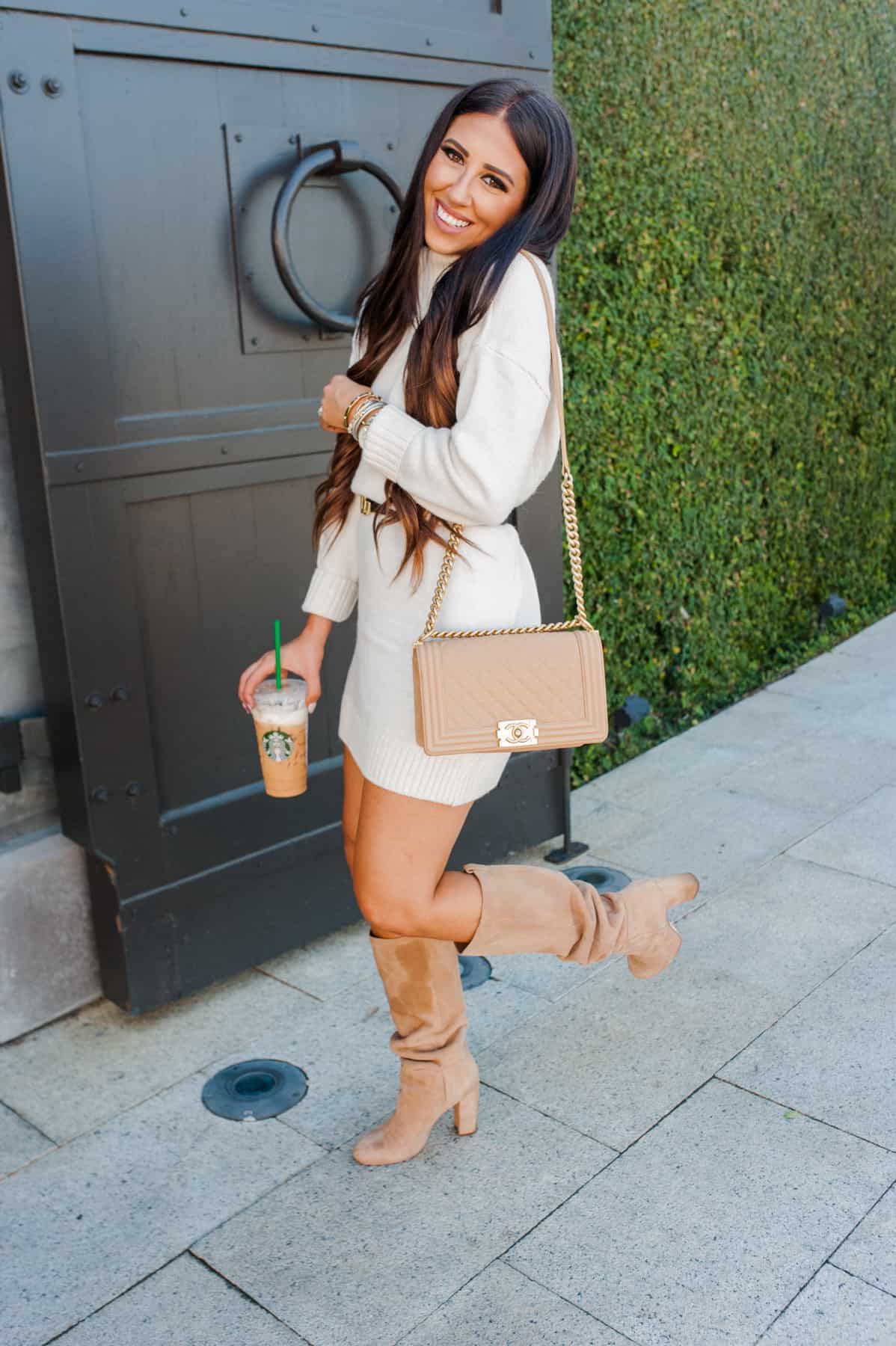 Dress: Topshop (size down) | Shoes: Sam Edelman | Belt: Gucci
I am so glad we live in a world with Octobers and sweater dresses! Whoever invented both are genius and I want to be their friends. I totally did also steal that famous October quote and made it myself but oh well! If you have been following along for a while now, you know that Topshop is one of my go-to brands on Nordstrom's website because they have trendy yet affordable pieces that are the best quality! I still have pieces in my closet from years and years ago that look brand new from Topshop! My favorite pieces from them are all the sweaters/sweater dresses they make! I actually bought last years version of this dress and it was one of yalls favorite from the year!
Be sure to size down in this dress! I usually am a 4 in Topshop but noticed how big it looked on the model so I sized down to a 2 and worked perfect. I belted it just to give some shape!
Today we are headed to some more fall leaves and I could not be more excited! I have only a couple hours to pack and do my nails before our flight so this should be fun!
Thank you, Nordstrom, for sponsoring today's post!