Forever Tee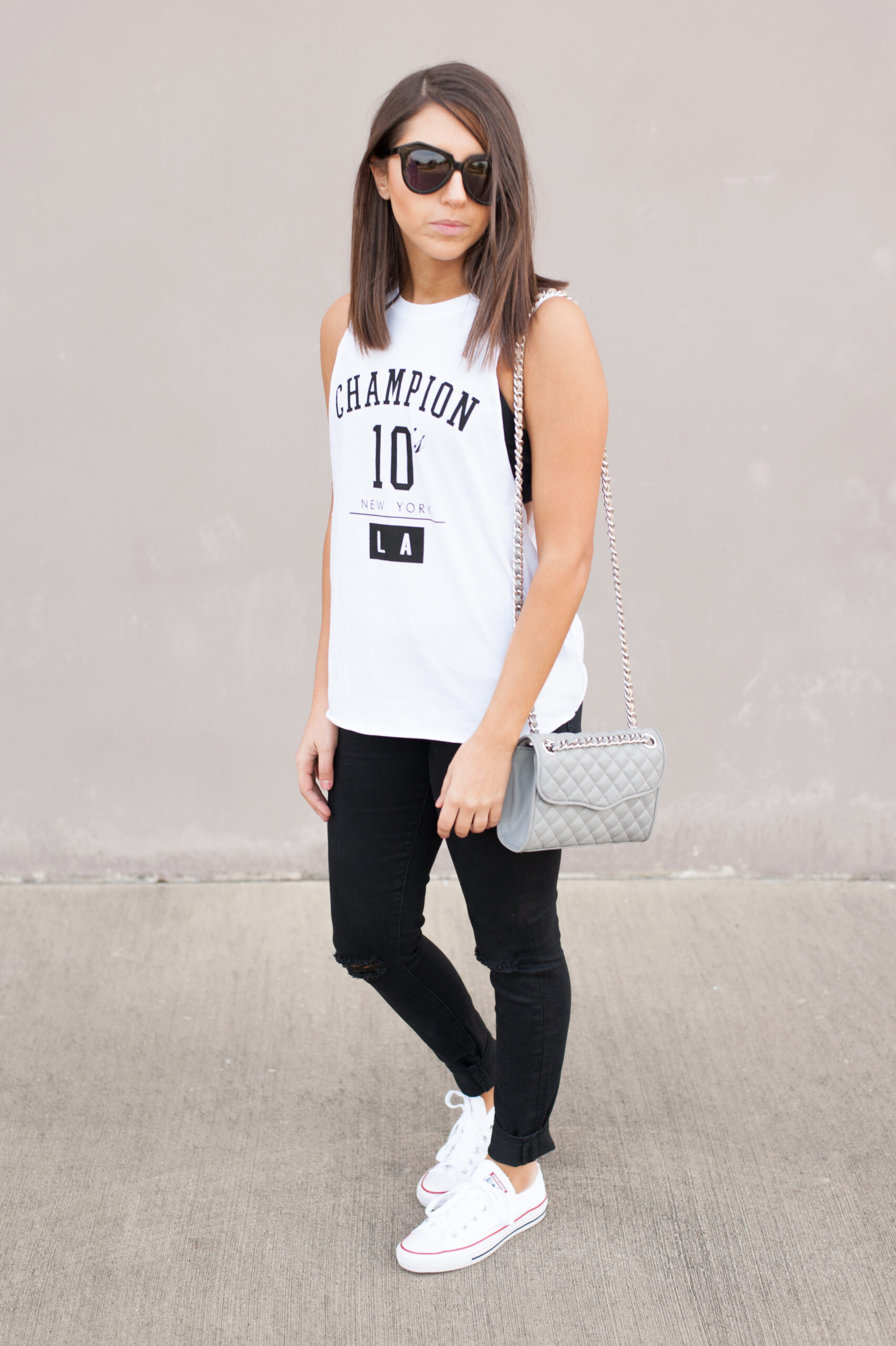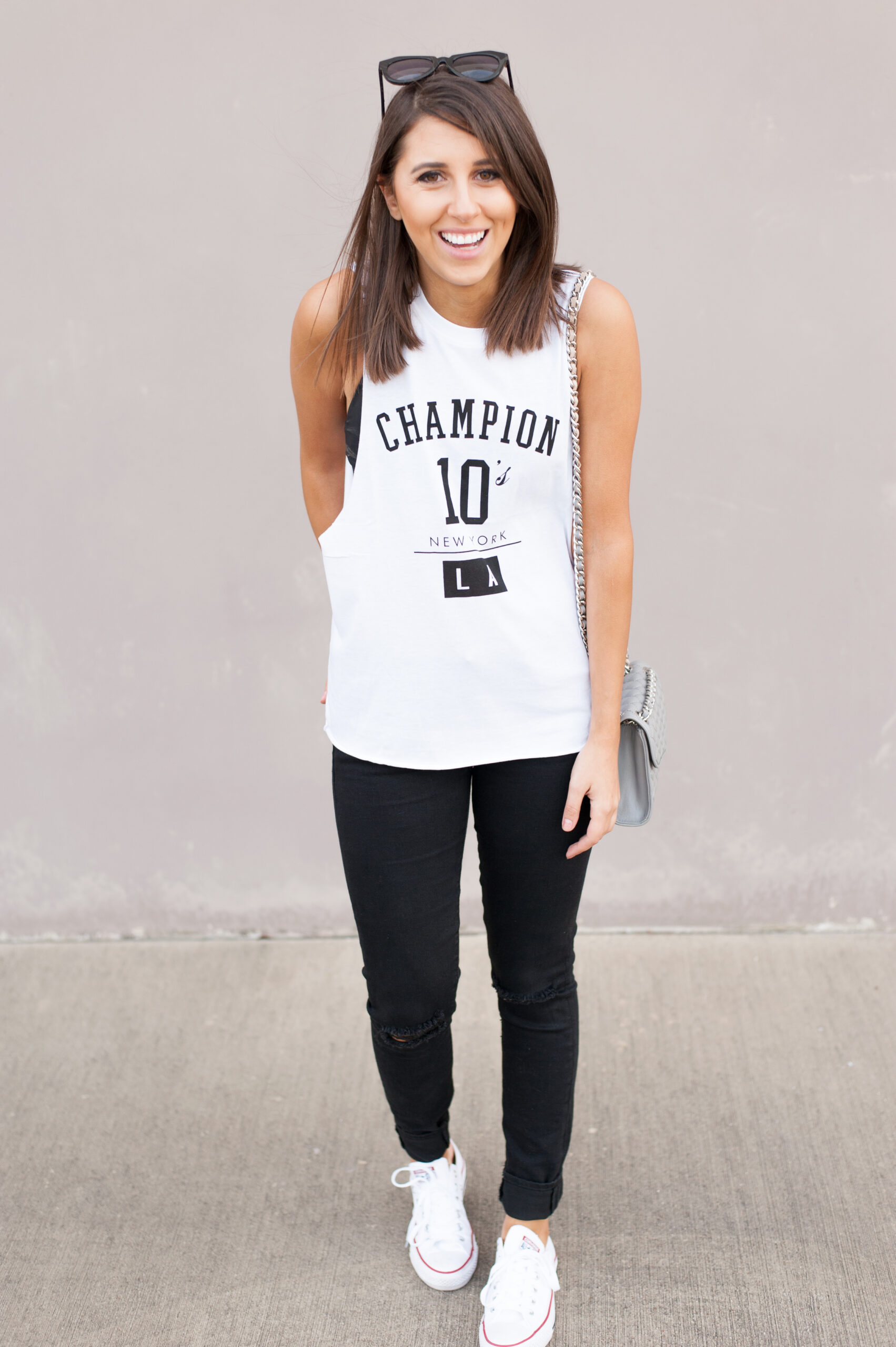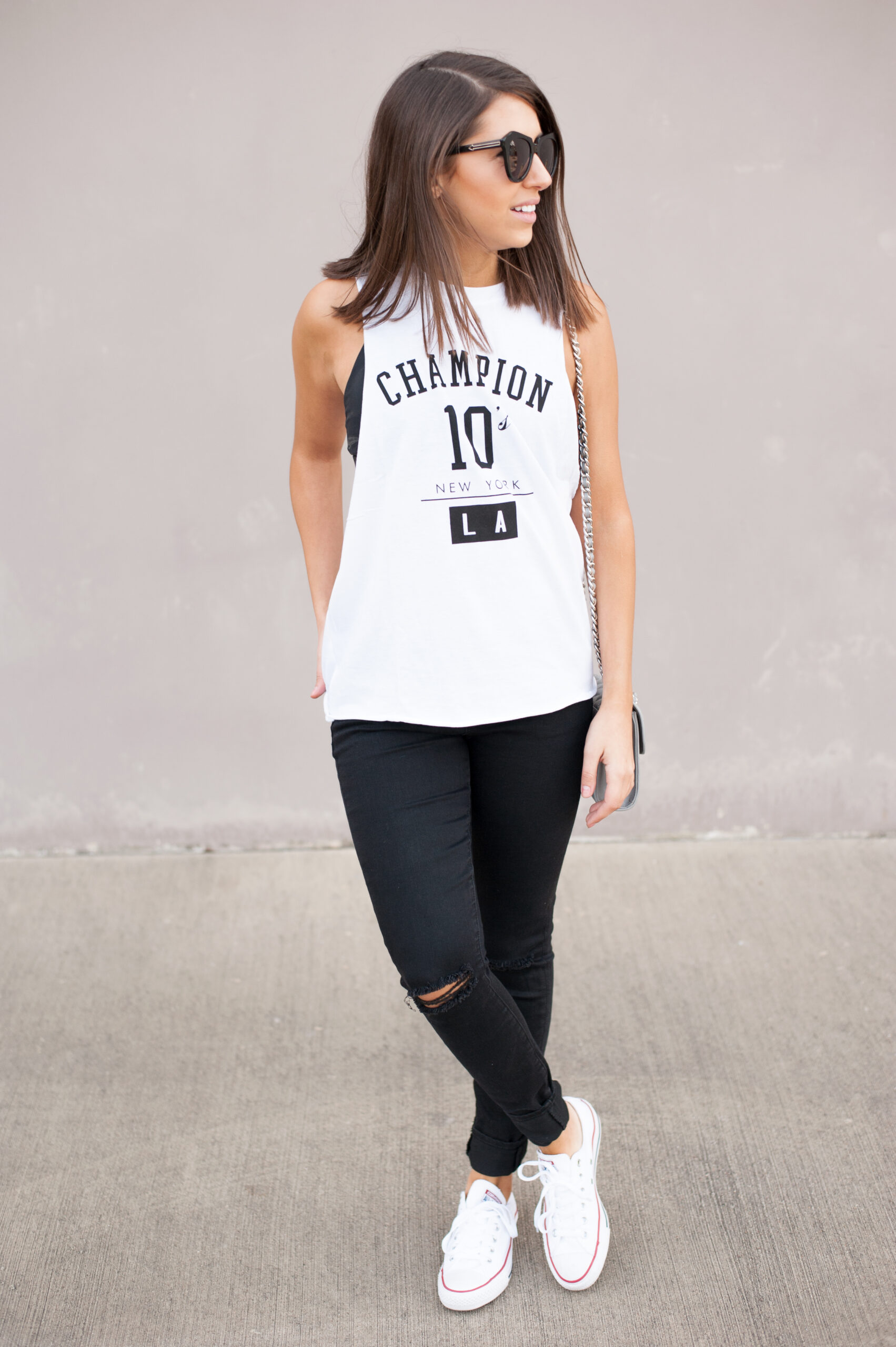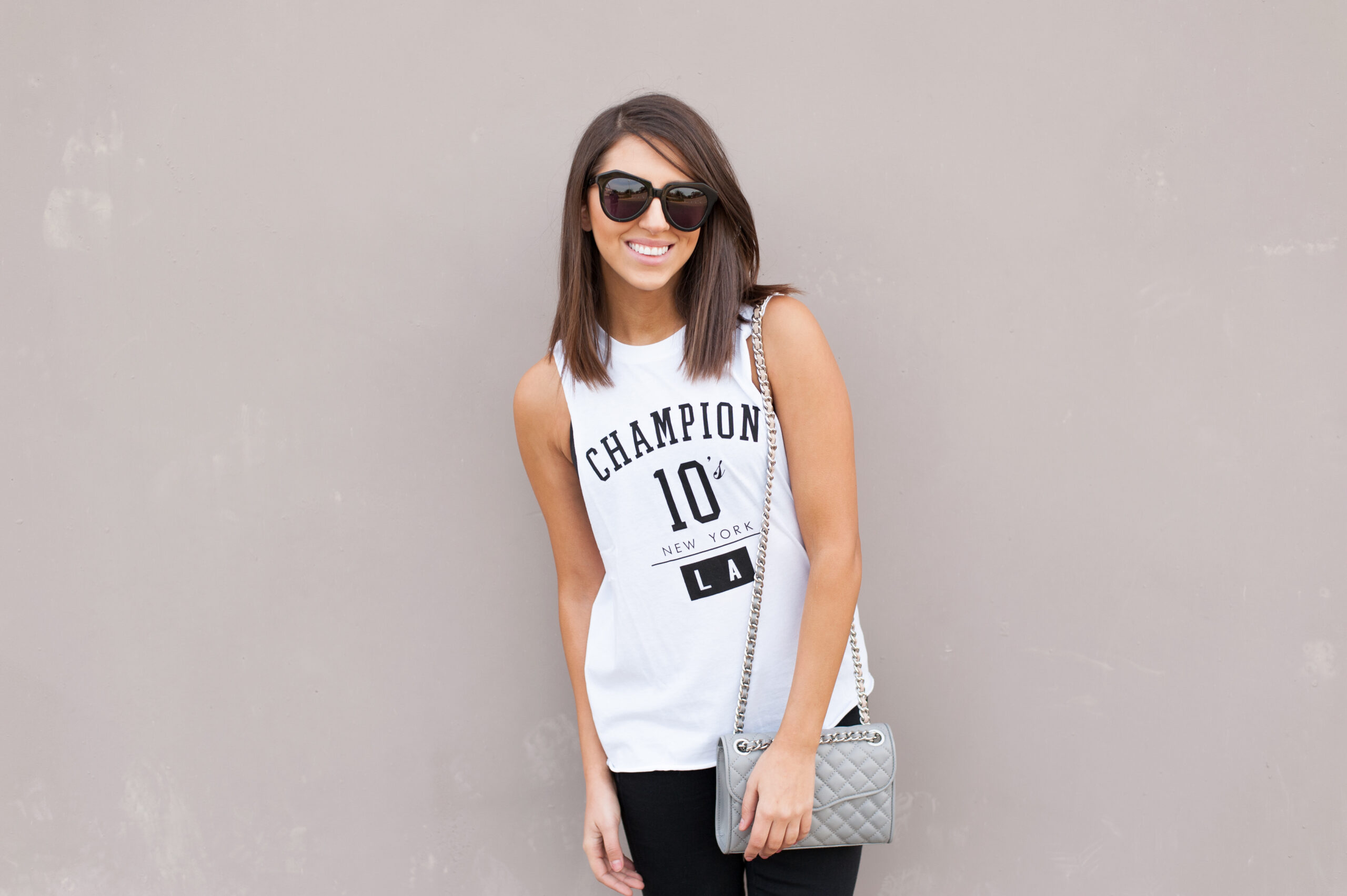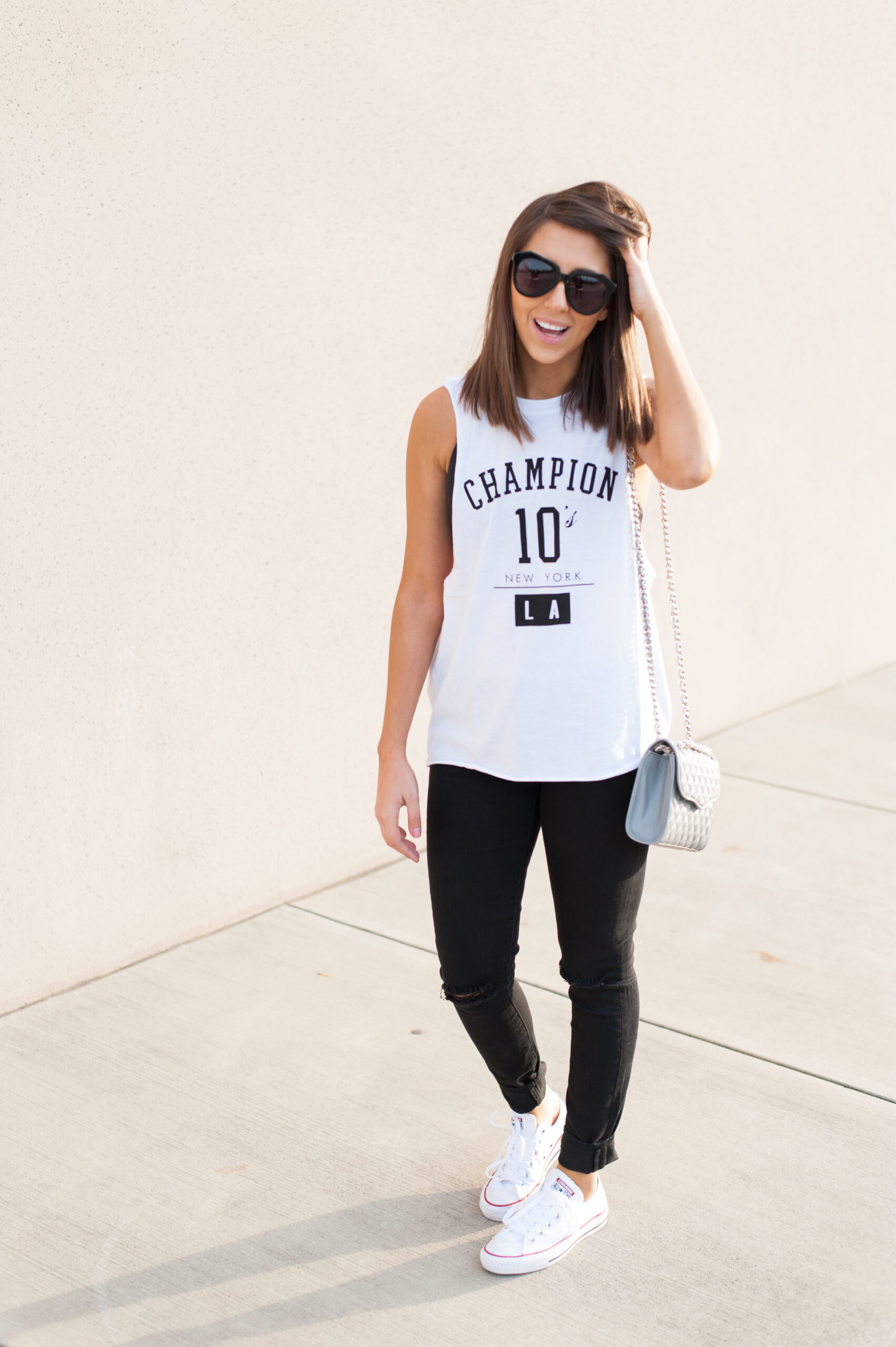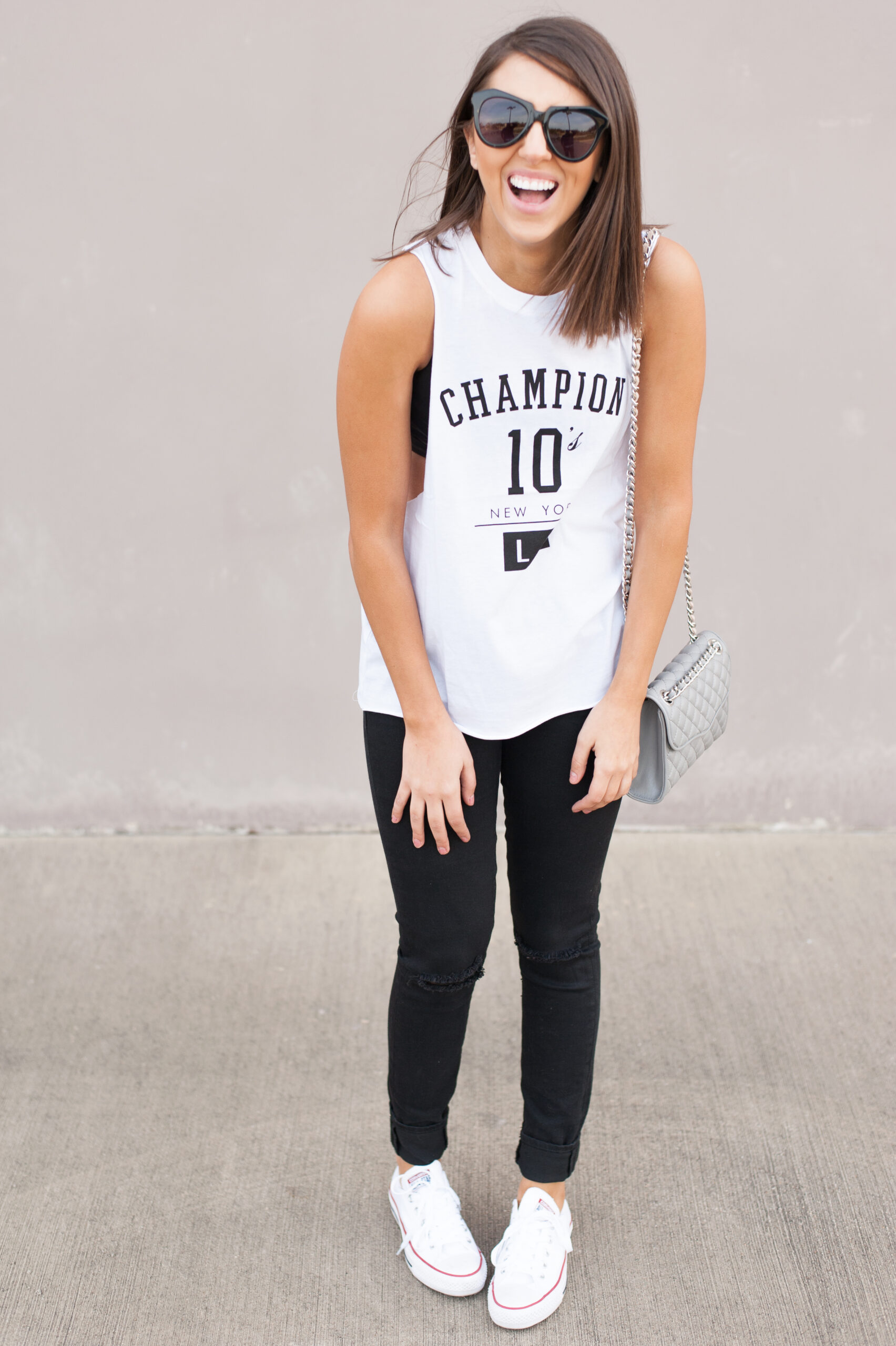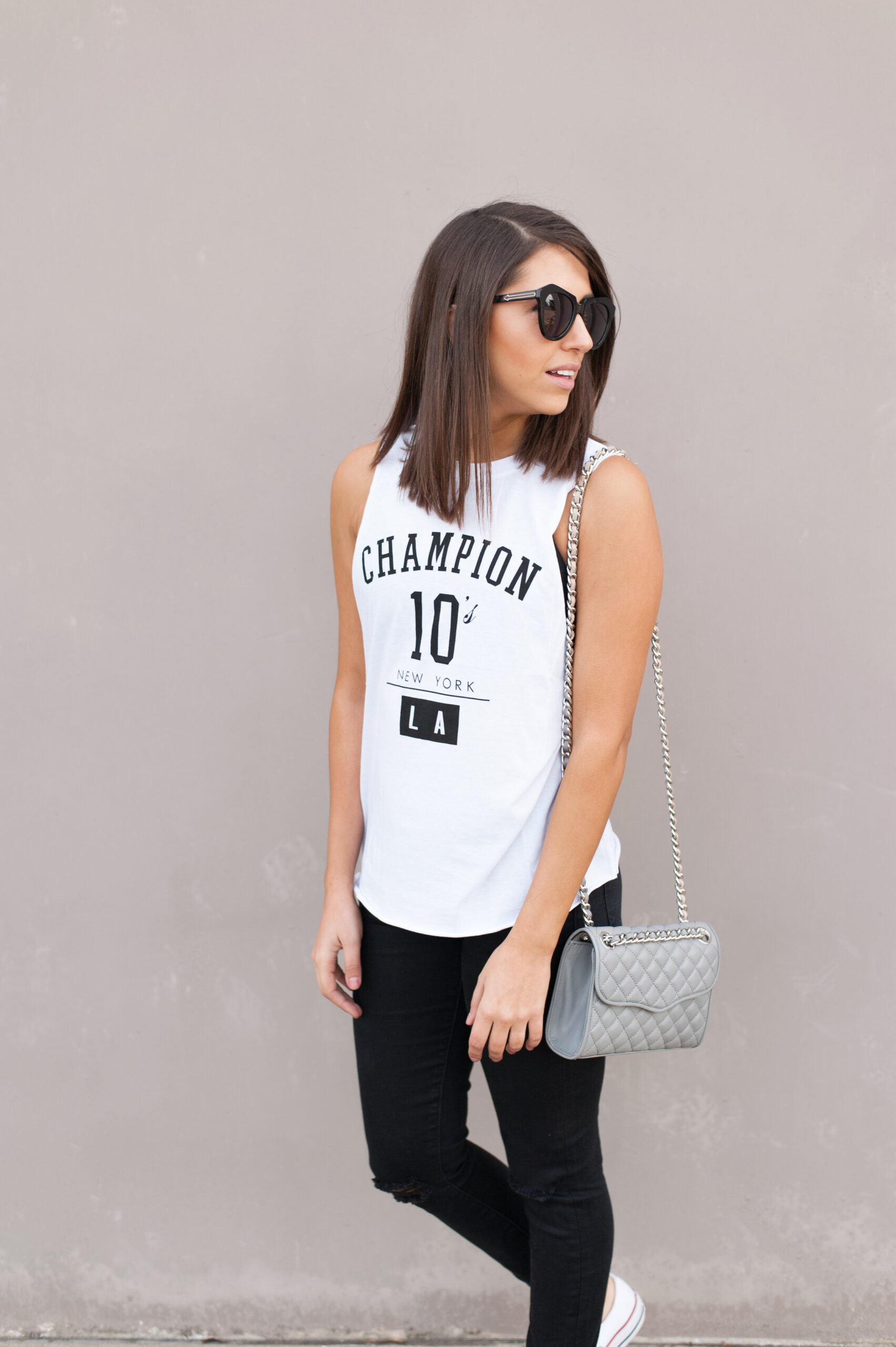 Tee: Forever | Jeans: Standards & Practices | Shoes: Converse | Bag: Rebecca Minkoff | Glasses: Karen Walker
Alright ladies, if you are like me, work outs are a must in the mornings or they won't happen. This adorable and affordable work out tee is under $10. Yes, it is a work out tee but a perfect transitional piece for when you are in a hurry for plans after your work out and you have no time for a complete outfit change. I changed my leggings for some comfortable black jeans with some converse and this was my go to for lunch plans. A bunch of purfume and a shower comes later. Anyway, I thought I would share this transitional look for you all. Now you have no excuses for those gym days when you have plans right after. You shouldn't have to cancel your gym plans just because of other plans you have going on. Try to fit them all in! I have been on a workout kick lately and LOVING it. It feels good getting my booty back in shape.
Hope you all had a happy weekend! Boy am I happy football season is over with. As much as I love football, I feel like its drawn out for months and months. It's such a great sport but it overcomes the Raads household sometimes so huuray I survived! The girls and I celebrated with a drink last night at the Super Bowl party while the guys watched.
Happy Monday loves and be sure to check out this blog Monday-Friday every morning at 8AM!