Graduation Dresses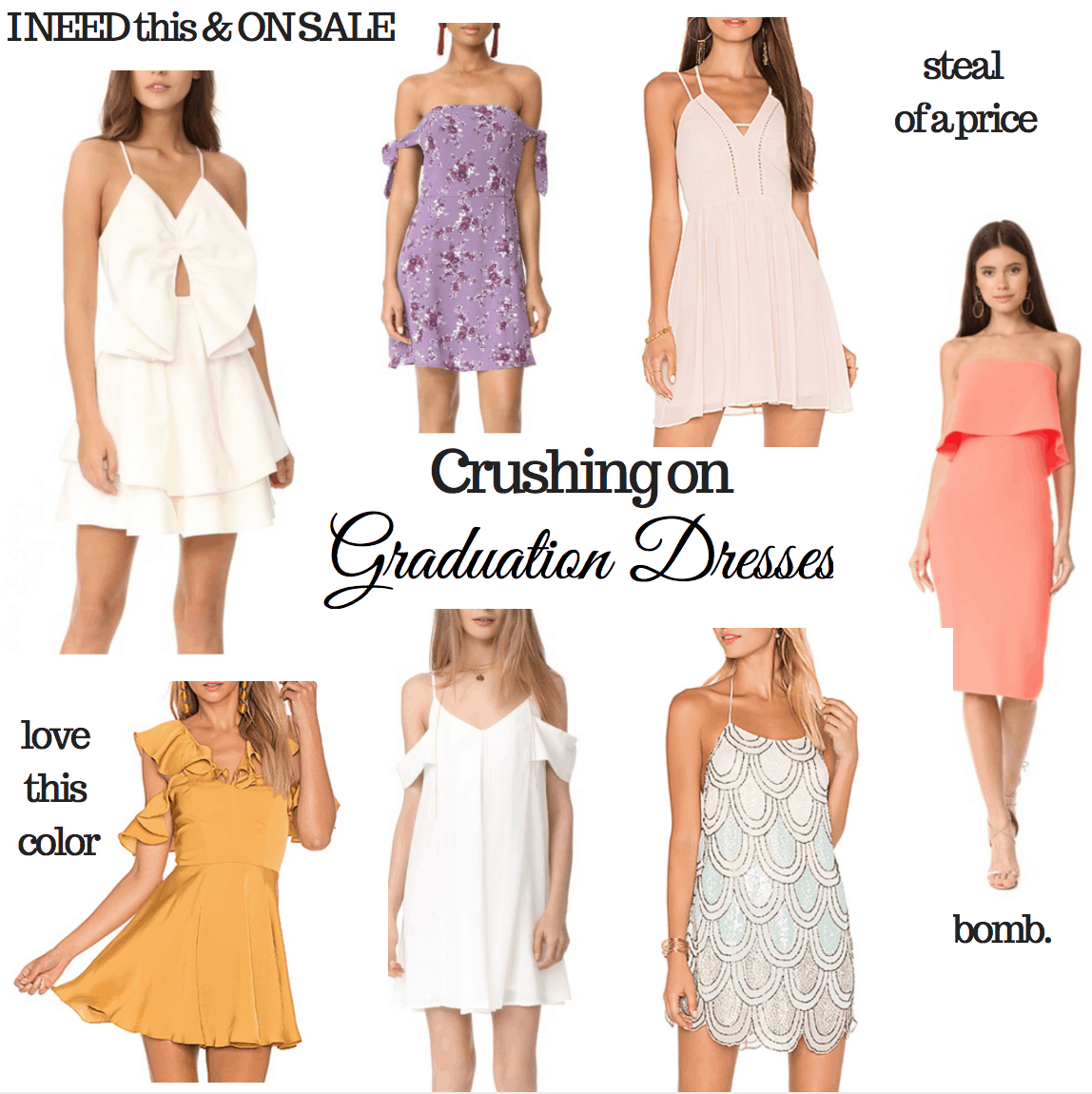 You probably know by now that my precious sister is graduating Texas A&M this semester and we couldn't be more proud. My family is a tad shocked that she actually did it! Sister is the wild child in the family and we don't know how she juggled school, bartending at Chimys, flight lessons, traveling the world, and having so many friends. I am so excited for her to come back home and start her commercial pilot license. If any of you have your license or are working on it, let us know! She started a cute Flying with Katy IG here and I am so proud of her! I'll just share one graduation photo of her below just bc I took her grad photos! Ok, I'll stop gushing over her now!
I know we all can think of at least someone who will be graduating this year. That may mean college, high school, middle school, or even pre k! There always is something special to celebrate others accomplishments! I typically revert to dresses or maybe even an outfit like this one, for special occasions such as a graduation. I have rounded up a diverse selection of dresses wether it is YOU graduating (congrats) or you are attending a graduation party or ceremony. Cheers to this season!
Oh & I choose my 2 favorite retailers that has free 2 or 3 day shipping since I know grad is like this weekend! If you're like me, I always wait until last minute too!