Crushing on Spring Wedding Dresses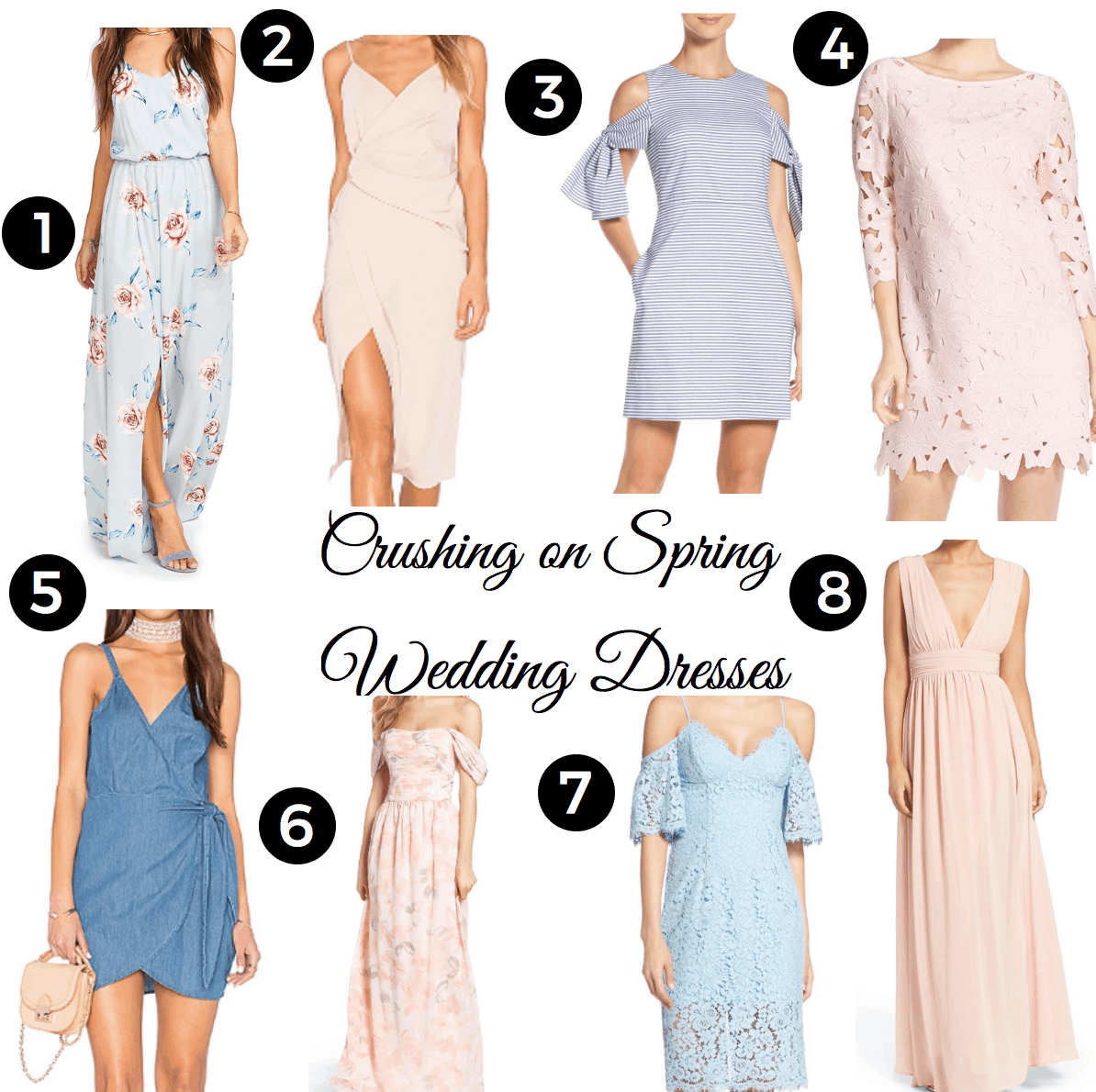 1.  Easy and breezy, this spring dress drapes beautifully over all your curves!
2. This nude dress is sweet and simple and allows you to play around with your accessories.
3. A great cold shoulder dress that has cute added bows on the sleeves.
4.  A delicate lace shift dress is an elegant one to show up at a wedding in.
5. I love, love, love this blue denim wrap dress. You can dress it up or down!
6. This flowy, off-the-shoulder dress kind of reminds me of a princess dress!
7. This lace, cold shoulder dress is a sweet baby blue but also daring enough to show off those legs.
8. This blush dress has plunging neckline with an empire waist that accentuates a beautiful figure.
I love when love is in the air. When spring rolls around, all I can think of is Spring weddings, bridal showers, or even baby showers. I have an event pretty much every weekend celebrating loved ones which equals me needing a spring dress for every event. I have been thinking about spring weddings a lot and wanted to share some trends to wear as a guest for a wedding. Obviously this time of year, the colors are baby pink and light blue but lace, floral print, and v cuts are also huge. I also am dying over this striped bow sleeves that I need!