Gift Guides 2021: Luxe for Less: Under $50: For Her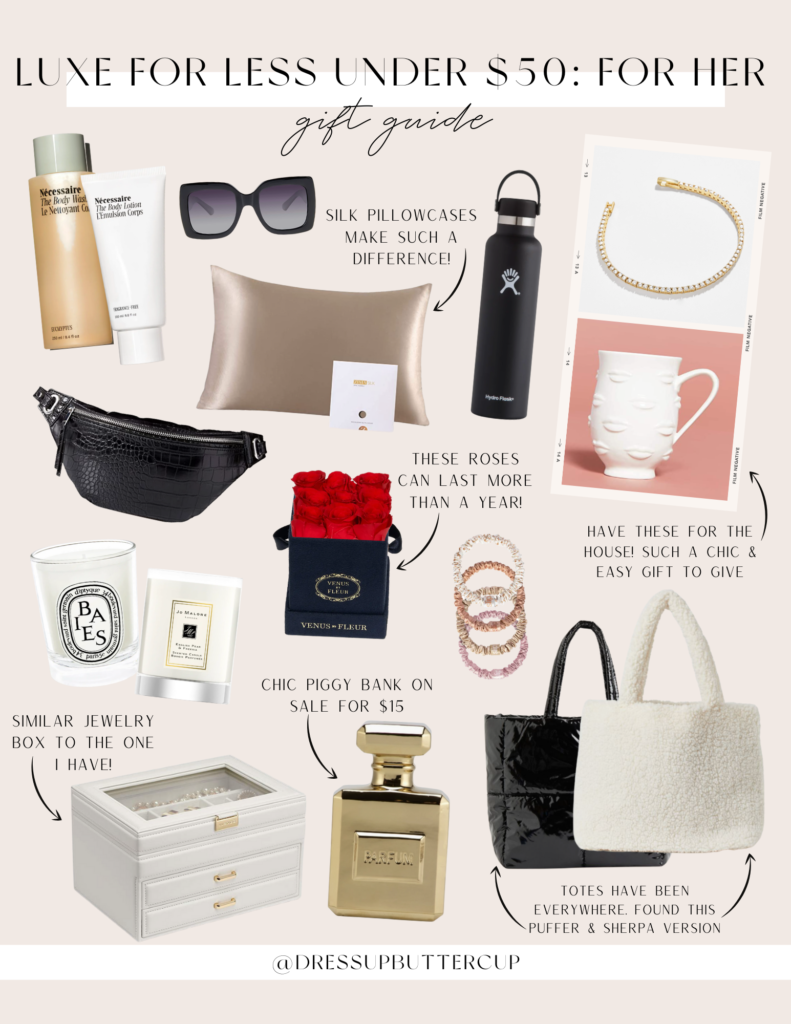 Nécessaire Body Wash | Nécessaire Body Lotion | Oversized Sunglasses | Tennis Bracelet | Satin Pillowcase | Hydroflask Water Bottle | Jonathan Adler Lips Mug | Black Belt Bag | Venus ET Fleur Mini Roses | Diptyque Candle | Jo Malone Candle | SLIP Hair Ties | Jewelry Box | Gold Perfume Bottle Piggy Bank | Sherpa Tote | Black Quilted Tote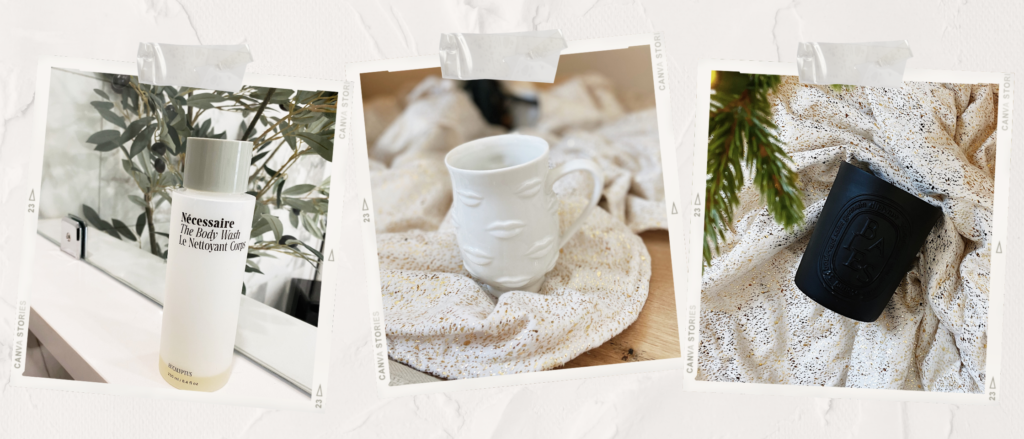 Nécessaire Body Wash & Nécessaire Body Lotion: Both of these both smell really good and are actually hydrating! I feel like this is something most people wouldn't buy for themselves but would definitely use!
Jonathan Adler Lips Mug: This is probably one of my favorite mugs! It's so chic and would look really pretty if you have open shelving in your kitchen!
Diptyque Candle: These candles smell amazing and also look so pretty on your coffee table or end table! Really designer looking and more aesthetic than a regular candle.