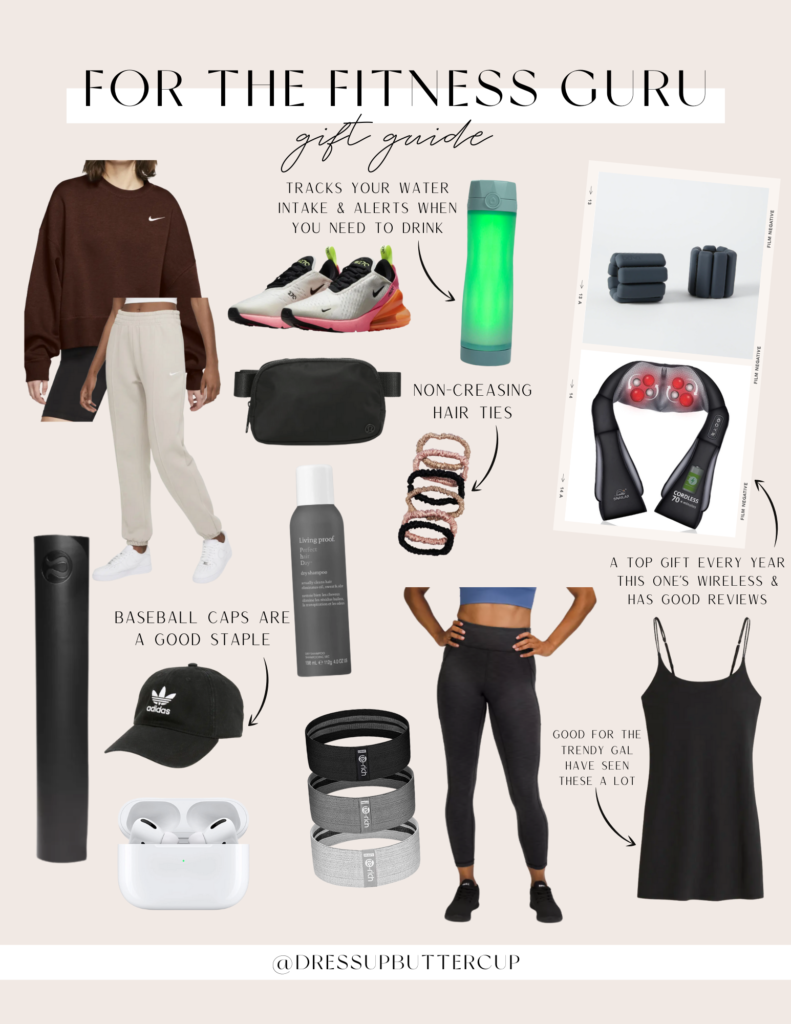 Nike Sweatshirt | Nike Sweatpants | Nike Air Max 270 Sneakers | Water Bottle | Bala Bangles | Neck Massager | Lulu Belt Bag | SLIP Hair Ties | Living Proof Dry Shampoo | Lulu Invigorate High-Rise Tights | Fitness Dress | Lulu Yoga Mat | Adidas Hat | Resistance Bands | Airpods Pro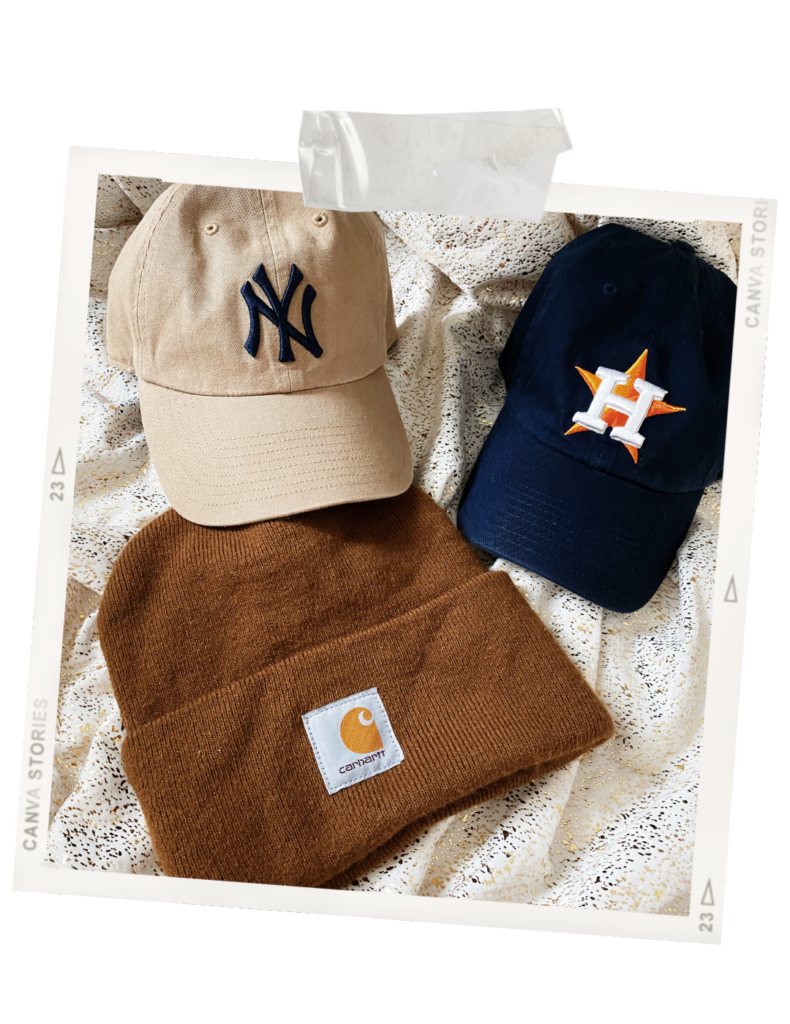 NY Hat | Astros Hat | Carhartt Beanie: I have so many hats but I seriously wear them so much! They're my go-to for working out or going on walks, or just throwing on when I don't do my hair!
Airpods Pro | Airpods Case: These are my fav headphones I've ever had. Wear then for phone calls and working out sometimes. The sound quality is so good!