DM Round Up
Can you link your blue workout tee?
This tee is one of my all-time favorite things from Lulu! It's the most buttery soft material and I love the oversized fit and that back is slightly longer. I typically wear a 6 in this one. Sometimes this shirt goes on sale, so I always try to let y'all know when I spot it!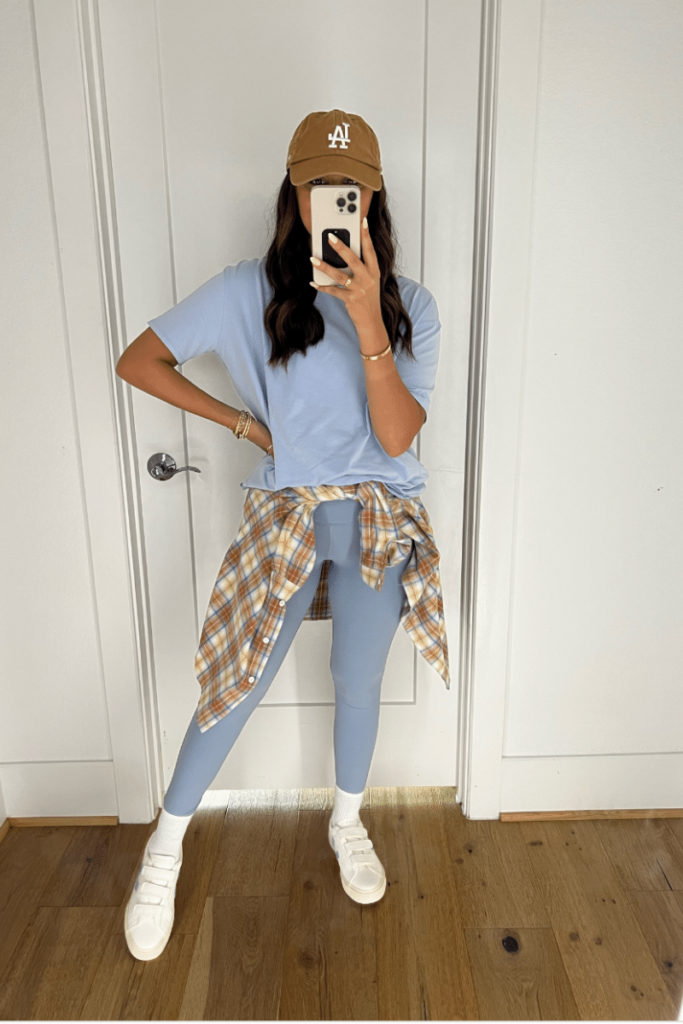 Where are your white booties from?!
I ordered these Amazon booties a few months ago because I've been looking for similar to the Steve Madden boots I wore all last year. They're never in stock anywhere except for Amazon lately! These are a great similar option and are under $60. Bone colored booties are my go to for almost any outfit. They give off such a fresh look!
Please review the new Vejas you got!
I've been a Vejas girl for years and even Ted has hopped on the train. We both think they're so comfy! I just got the Vejas Recife from Free People (they always have the best Vejas selection!) but found more sizes in stock here. I like them so far! The velcro loop bands on the top are different from any other sneakers I have and I loved the blue color of these. Also got this pair of Campos! Would say Vejas run TTS.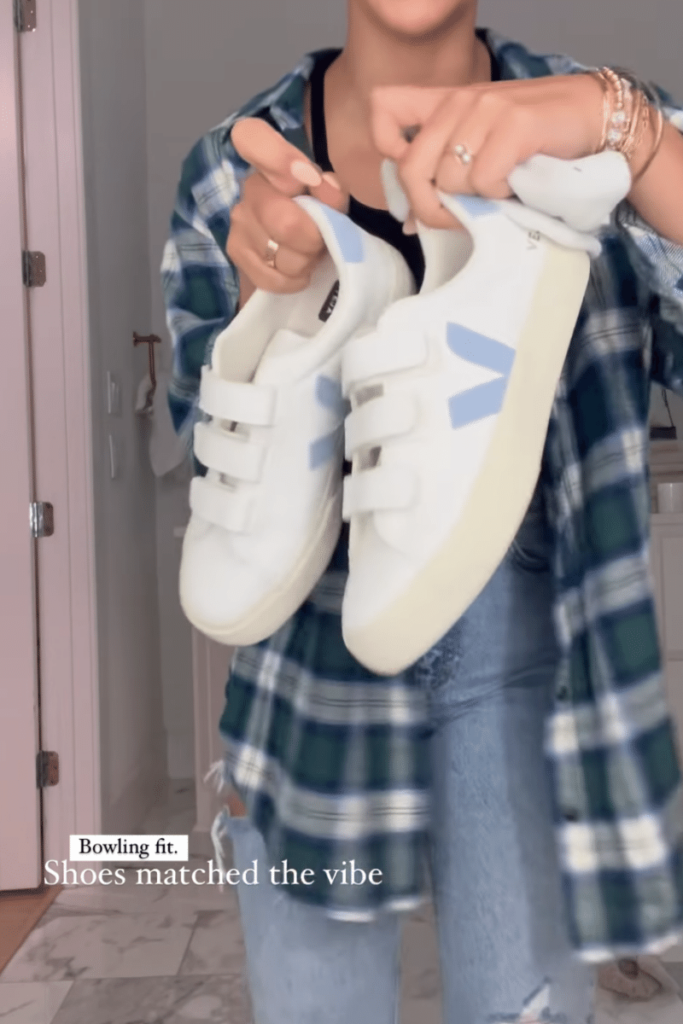 Where is your flannel from you wore last week?!
I wore this Amazon flannel I got last month over my workout set the other day. It's under $30 and comes in a bunch of different colors. I ordered a medium for an oversized fit. This is the flannel I wore bowling!
Can you share a link to the headband you wear to wash your face/do your makeup?!
These headbands have been my go-to for years! 3 of them in a pack for like $10—can't beat! When they get dirty I just toss them in the wash.
Please link Rosie and Jet's sneakers!
Rosie and Jet both have this pair of Nikes! We love to velcro and that they're easy on and off for them. I've been trying to up my sneaker game and it's been really fun to have them cute sneaks that match like this pair!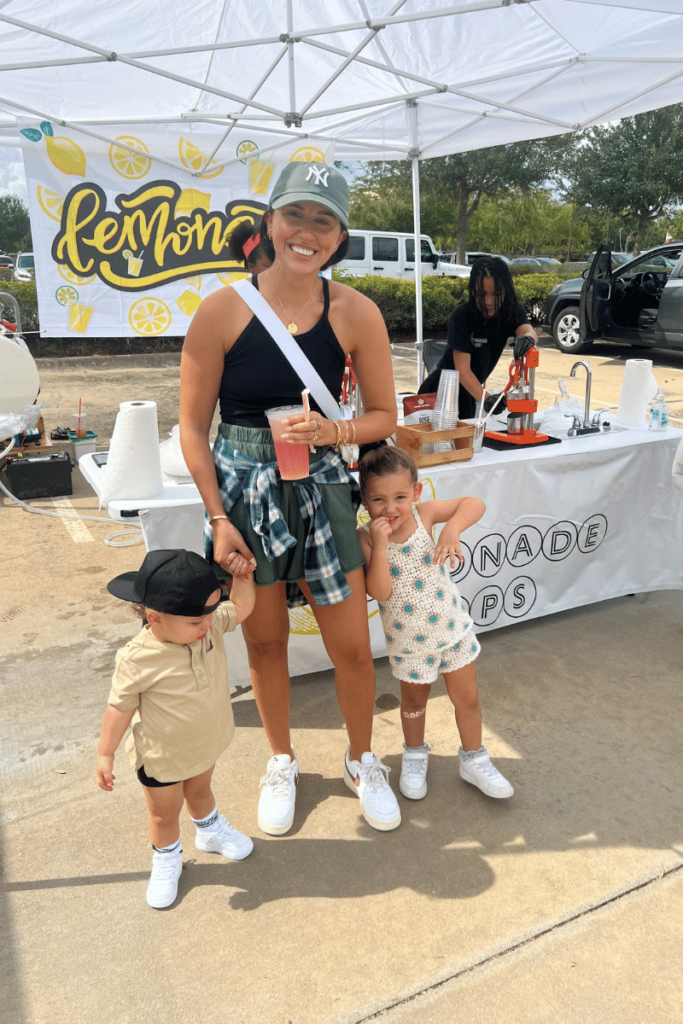 Can you please link Rosie's bottle!
These Boon bottles have been our favorites for the kids once they grow out of these. They're easy to clean and don't have a lot of parts and also microwave and dishwasher safe which is a bonus! The other bottles we've used and our most recommended baby products can be found in this blog post!
What size did you get in the FP sweatshirt?
I ordered a small in this one! It definitely fits oversized so I would order your true size or size down if you don't want it quite as big. I love the shape of this sweatshirts and the longer back which makes it perfect to wear with leggings! I ordered the green and peach color but it comes in like 11 colors! Such a good quality basic.