Gift Guide For Him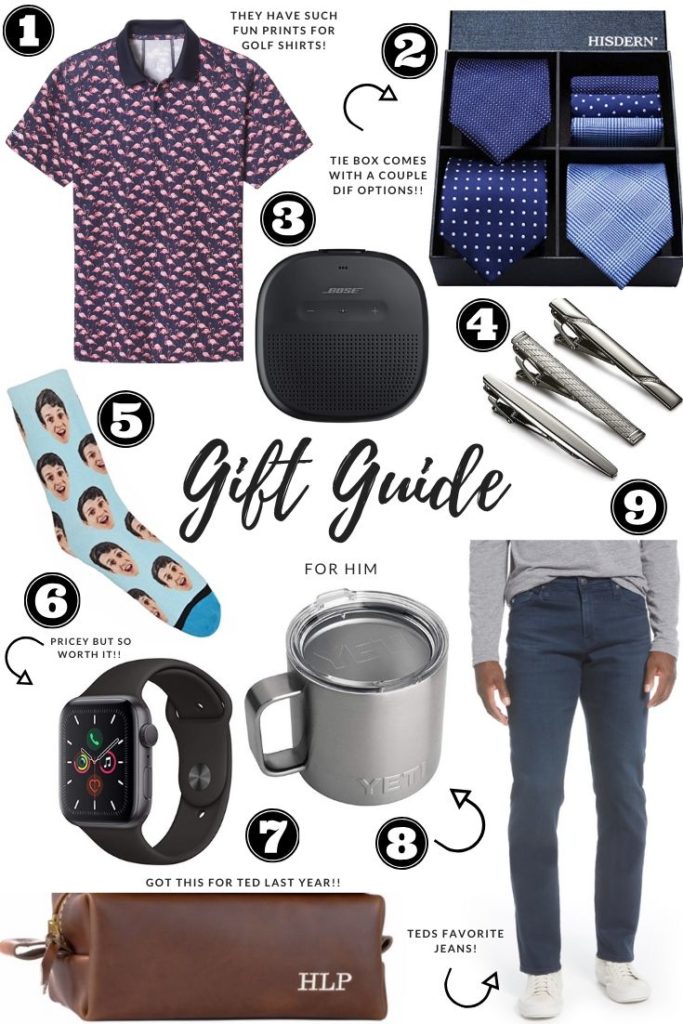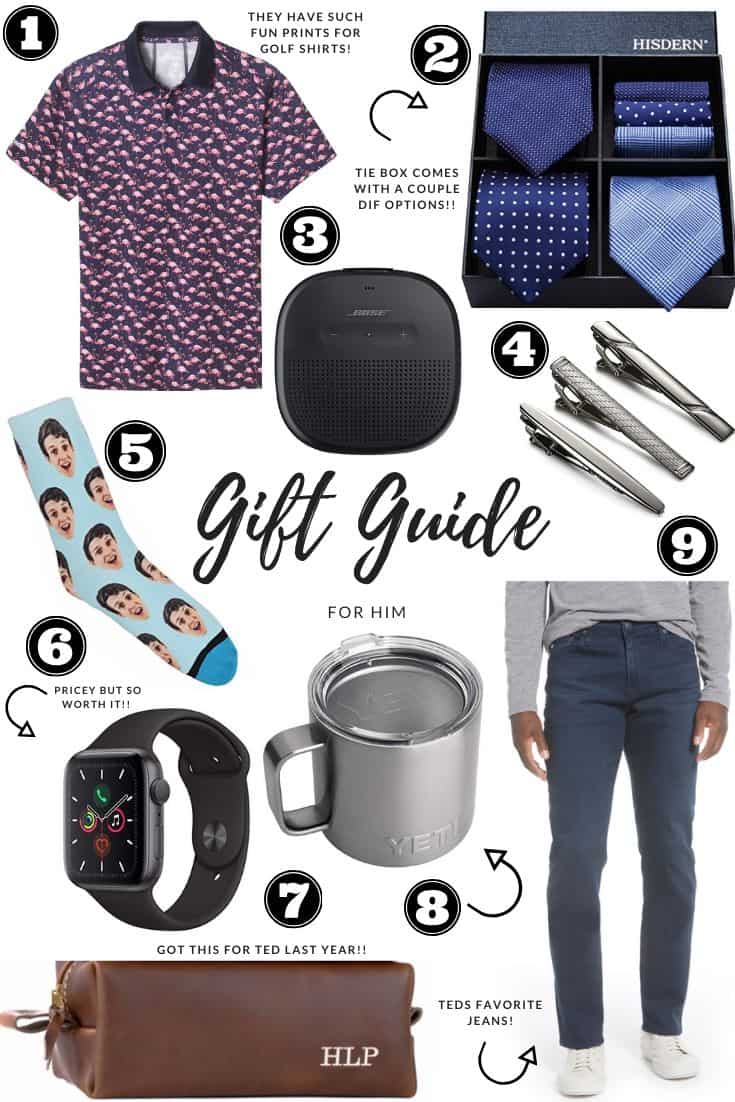 1 Polo: Bonobos is one of Ted's favorite places to shop since they have such variety of sizes to choose from. This is part of their golf collection. They have so many fun prints to choose from!!
2. Tie Box: Ted loves getting new ties to wear to church or weddings. I really like how this one comes with a 3 and the boxing is really cute.
3. Speaker: Just ordered this for Ted and he takes it with him to golf. Its really the best portable speaker to take with you on the go. Definitely good quality sound and loud.
4. Tie Clips: This is another one of Ted's favorites. When I was looking for things to share I asked him to help a lot since he would probably know best lol. I also got him these last year that you can add his initials too.
5. Face Socks: These socks were the biggest hit last year for all the guys! We put their wife's or gf faces on some and then put their moms on some too. So funny! You could also do these and put someones pet on them!
6. Apple Watch: This is definitely on the pricey side but really is worth it! Ted wears his everyday for work and the gym!
7. Travel Bag: This bag is such good quality! I ordered this for Ted since his really needed to be replaced. A lot of times the gifts I get him are things that he already has that just need to be upgraded when the old ones are really worn down. **on SALE
8. Yeti: We use our Yeti's so much and I think its a gift you really cant go wrong with!
9. Jeans: These are Ted's go to jeans. He has them in a couple different colors. They are a higher price point so giving them as a gift is always a good idea.
Other gifts ideas for him: