DM Round Up
April Week 1
Answering your most asked questions and sharing links to the most requested items from last week!
What wellness podcasts have you been listening to?
I've listened to The Skinny Confidential podcast for years and they've been doing a lot of episodes about health and wellness that have been really interesting!
Where is your white skirt from?
It's a tweed skort from Abercrombie! I feel like it looked more like linen on stories, but it's definitely on the thicker side. There's also a really cute cropped blazer that matches it! I ordered a medium in the skort. Here's another white skort I found under $30!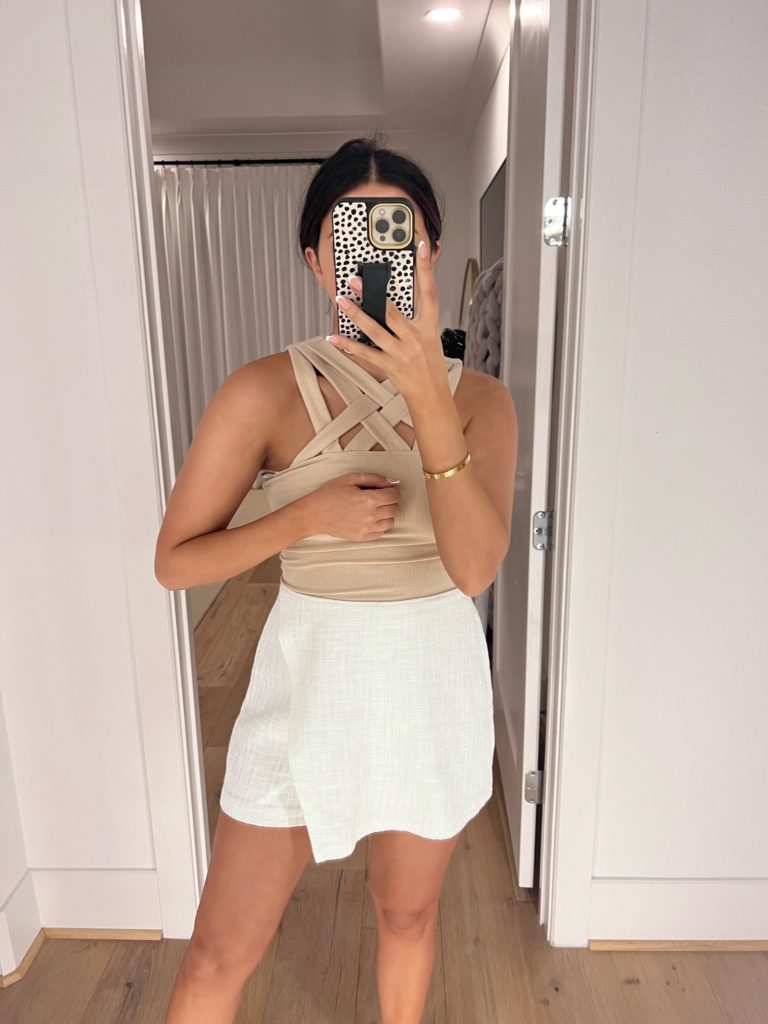 Need the details on the black shirt and tank!
It's this 2 piece set I got from Amazon before our trip! Comes with a high neck cropped tank and an oversized, deep V sweater. So comfy and comes in a few colors. Ordered in a medium!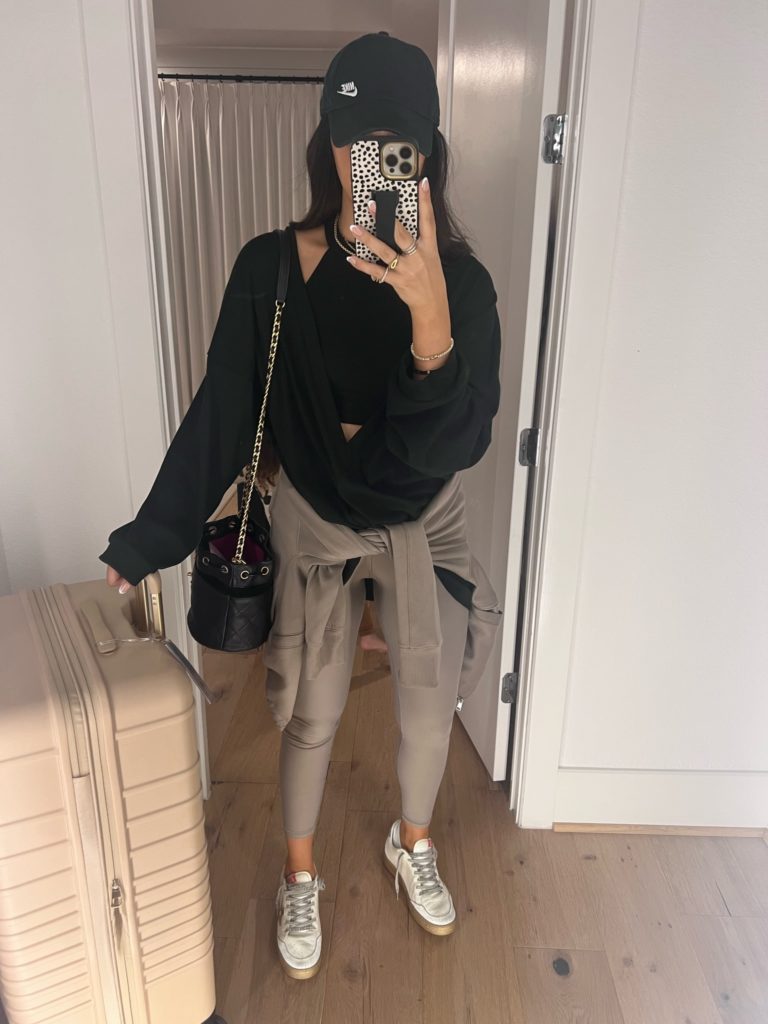 Where was your shimmery dress from?
I got this gold beach coverup from Lulu's! Wearing a medium.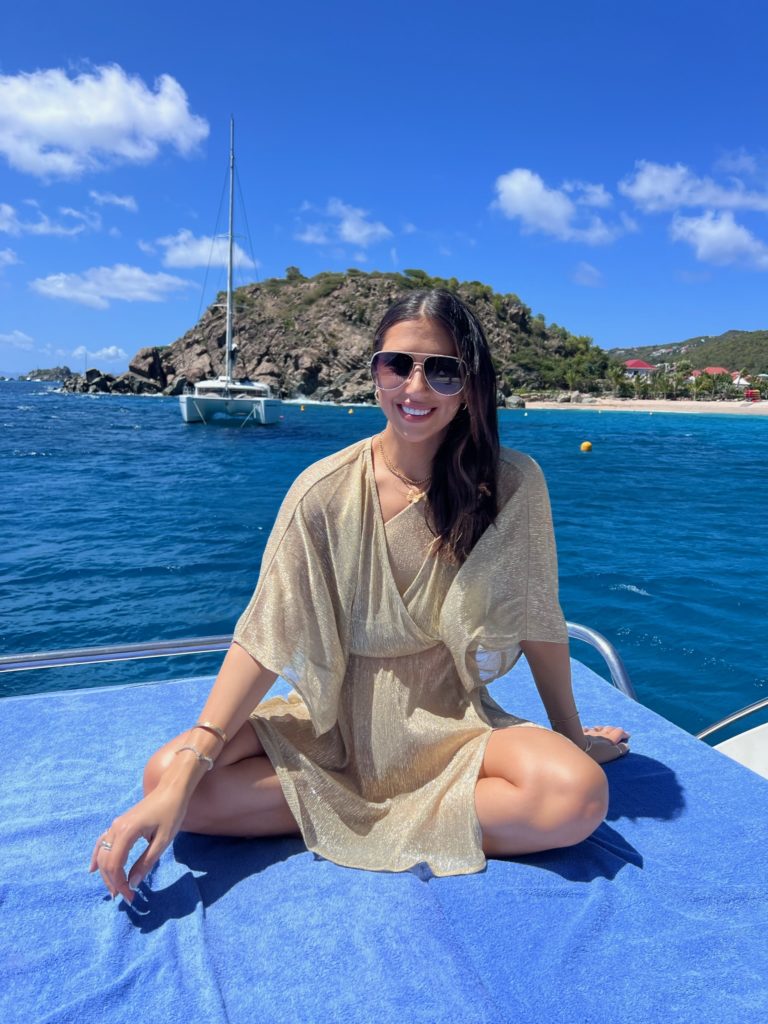 Does your hair grow back thicker after dermaplaning?
I don't think so! I was worried about this before I started, but everything I've read/listened to and the places I've gone for facials says the hair grows back the same. Just helps get rid of dead skin and peach fuzz and helps products absorb better. I definitely notice how much smoother my foundation goes on after I do it. I think you can do it weekly but I do it whenever I remember to lol. Have used these Tinkle razors and Schick razors for years!
Cuffed denim shorts you wore on the boat!
These Zara but also wearing the High Rise Mom Shorts a lot lately! I wore the Dad Shorts a lot last summer, so wanted to try a few of their different styles this year to see which ones I like. Would say these run TTS! On sale with code AFLTK through 4/12.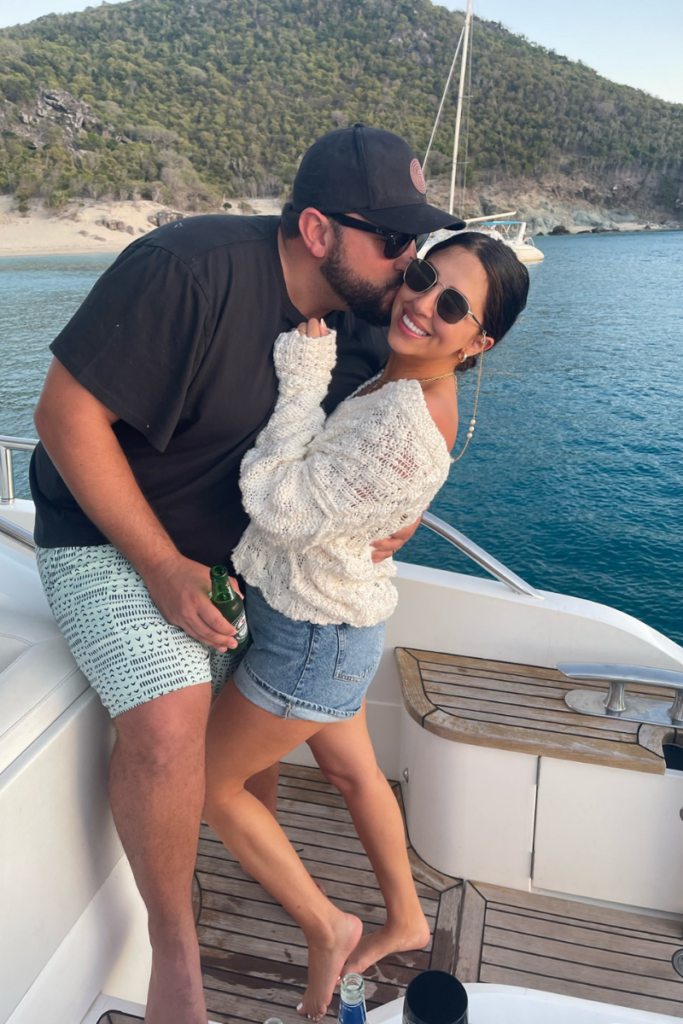 SHOP MY FAVORITE DENIM SHORTS

Can you link the dresses you and Katy wore for your birthday?
Katy's dress was from Shein and only $37. Loved the fringe on her dress, thought it was so cute. Meanwhile I wore a dark color to mourn going into my 30's lol. The high neck dress I wore was from Lulu's and under $100. These are the nude block heels I wore with my dress.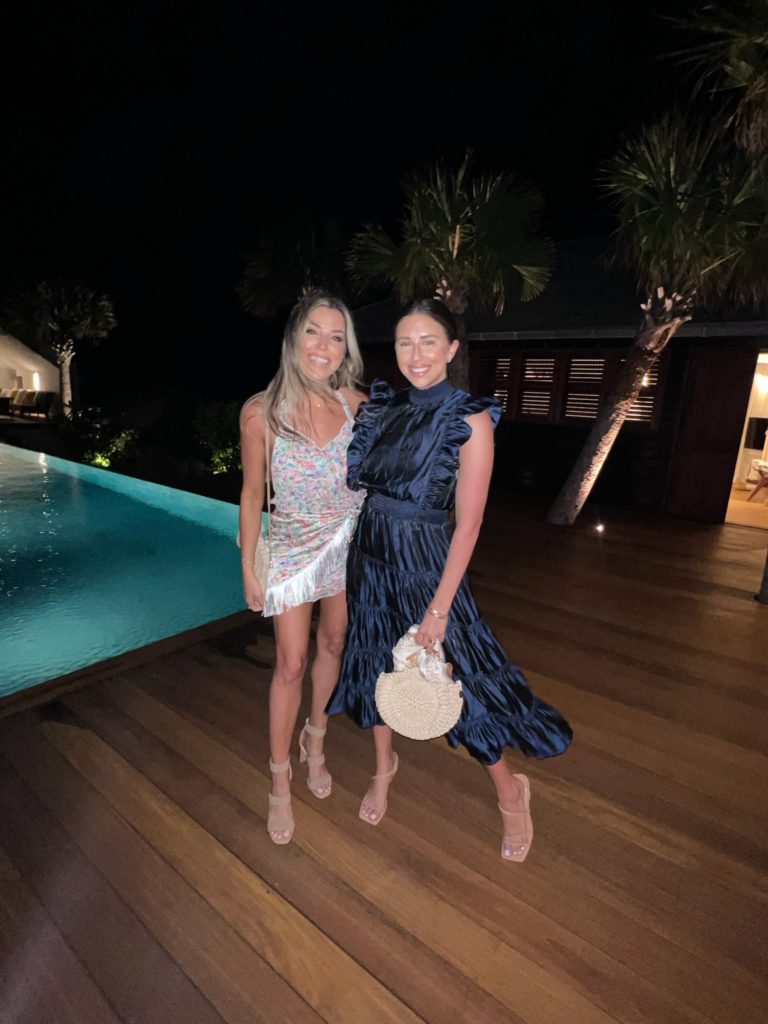 SHOP DRESSES I JUST ORDERED

Where are the matching swims you wore with Ted from?
They're from Show Me Your Mumu! Thought it would be cute to match me for my birthday haha.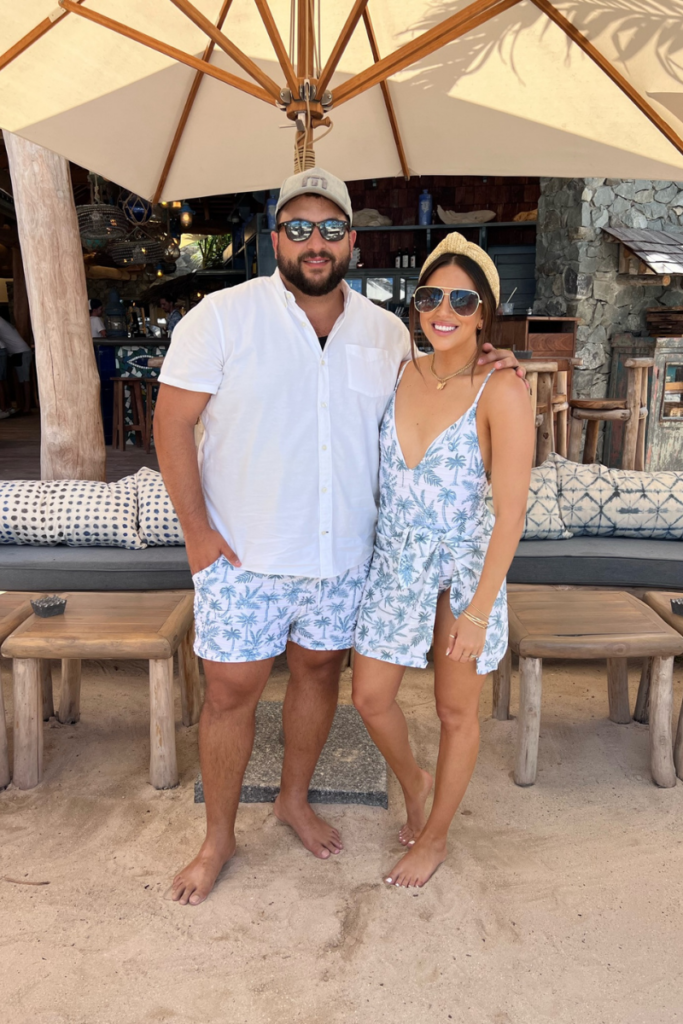 What lippy have you been wearing on vacation?
I've been using this Bobbi Brown lipgloss in the shade Lychee Baby and layering over Pillow Talk. It's a really pretty nude color! Can get it on sale right now too during the Sephora Sale!
SHOP MY SEPHORA SALE PICKS

Where are Jet's loafers from?!
They're from Amazon! Have so many good reviews and come in toddler + big kid sizes.