Gift Guide for Stocking Stuffers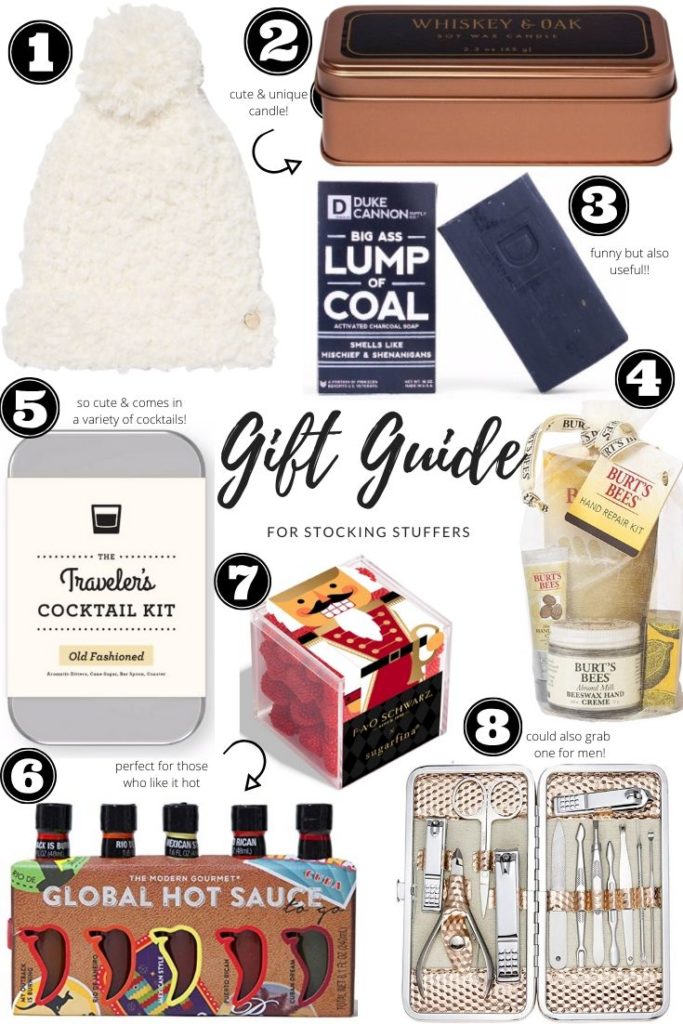 1. Beanie: This looks oh so comfy and on sale for $10! They have a lot of different choices too so could grab a couple! Also, here's a good one for him thats 20% off today!
2. Candle: Love how unique this candle is!
3. Soap Bar: Such a funny and cute gift but also really useful! Heard great things about activated charcoal washes!
4. Burts Bees Set: Love their products and how affordable this is!
5. Cocktail Kit: These are too cute! They come in a couple different recipes so can choose what they like best!
6. Hot Sauce: Great set for all those hot sauce lovers in your life! Really like that they are from all around the world!
7. Candies: Theres a couple different varieties of these and they are also so good! This and this are a couple other favs
8. Nail Set: These are always super handy and could also grab this one here or here for guys!
Other Ideas: