Gift Guide for Parents/In-Laws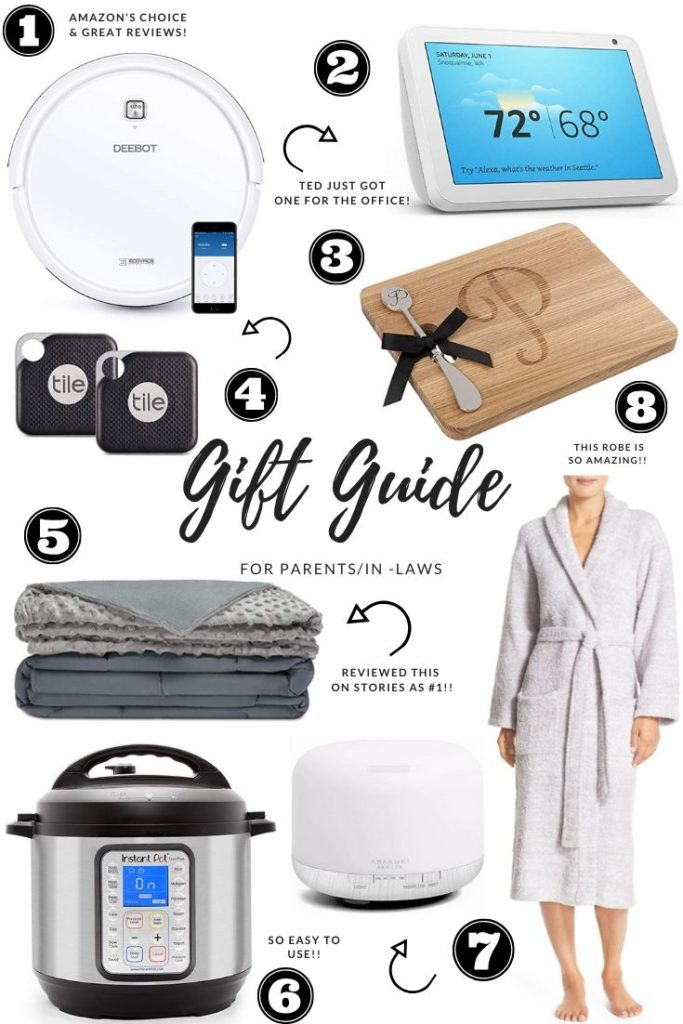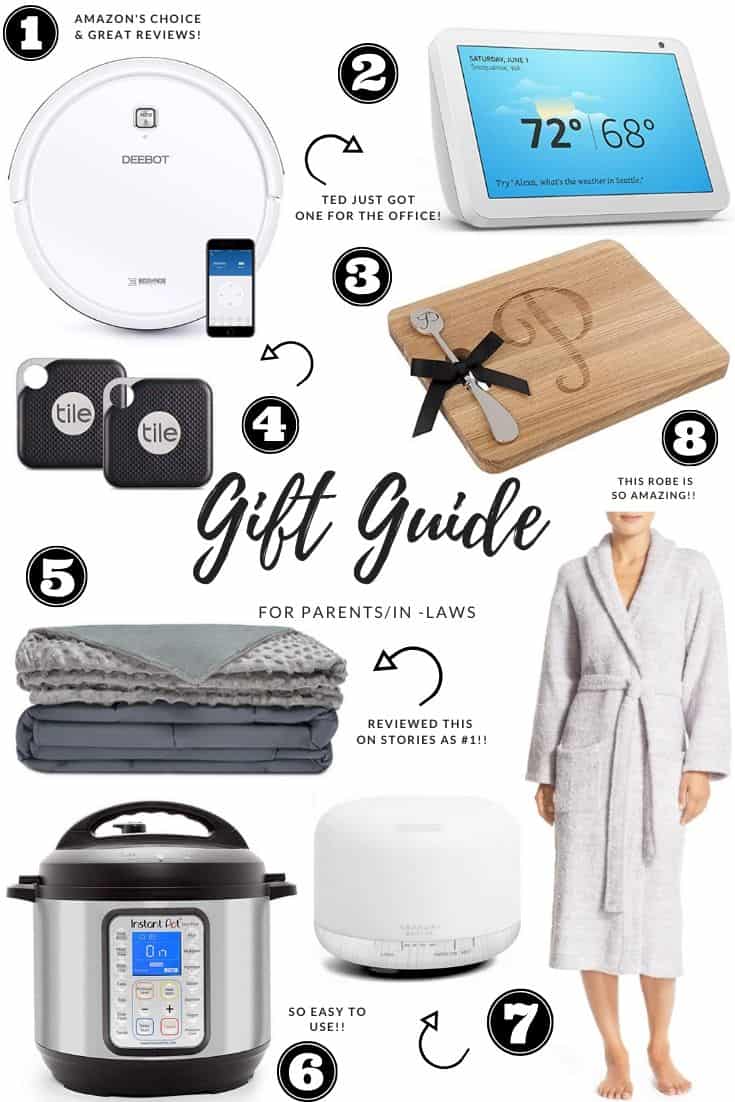 1. Vacuum: This has great reviews and is Amazon's choice! In comes in this white color but also a brown that is only $179!
2. Alexa Show: Ted just got this for his office and really likes it. Would be a great gift for their kitchen or living room. Its on SALE right now too!!
3. Cheese Board: Another Amazon find that has a personal touch. Love thoughtful gifts like this!
4. Tile: These things are life savers! I have one on my keys and use it all the time. You can use your phone to find whatever you attach them to or you can also press the tile to find your phone. So neat!
5. Weighted Blanket: Just ordered the top 3 blankets you guys recommended and this was my favorite!
6. Instant Pot: I got one of these last year! They are super easy to use and so quick.
7. Diffuser: Love the size and price of this one. Its affordable enough to throw in some oils as well!
8. Robe: This robe is Barefoot Dreams so you know its good!