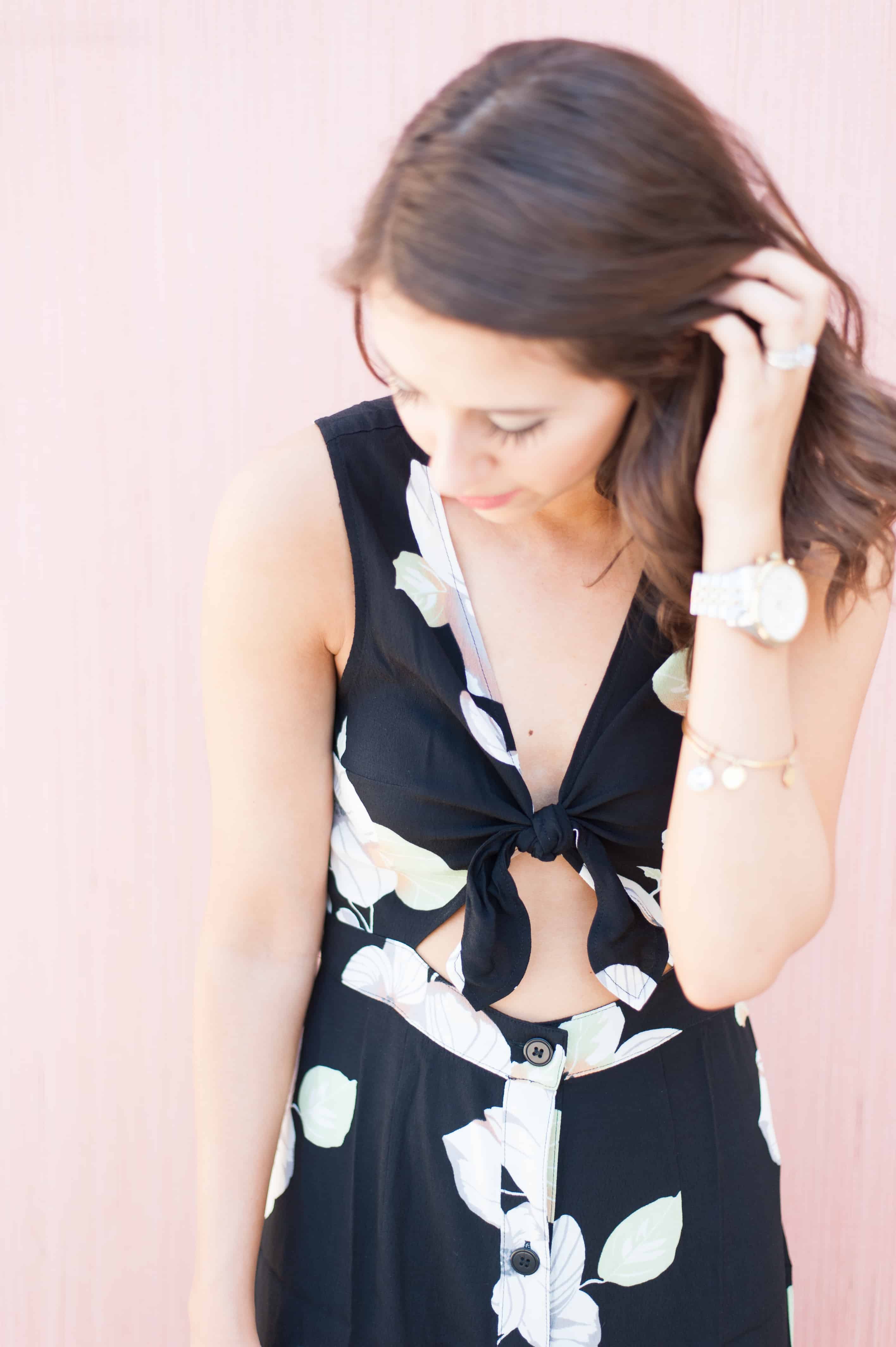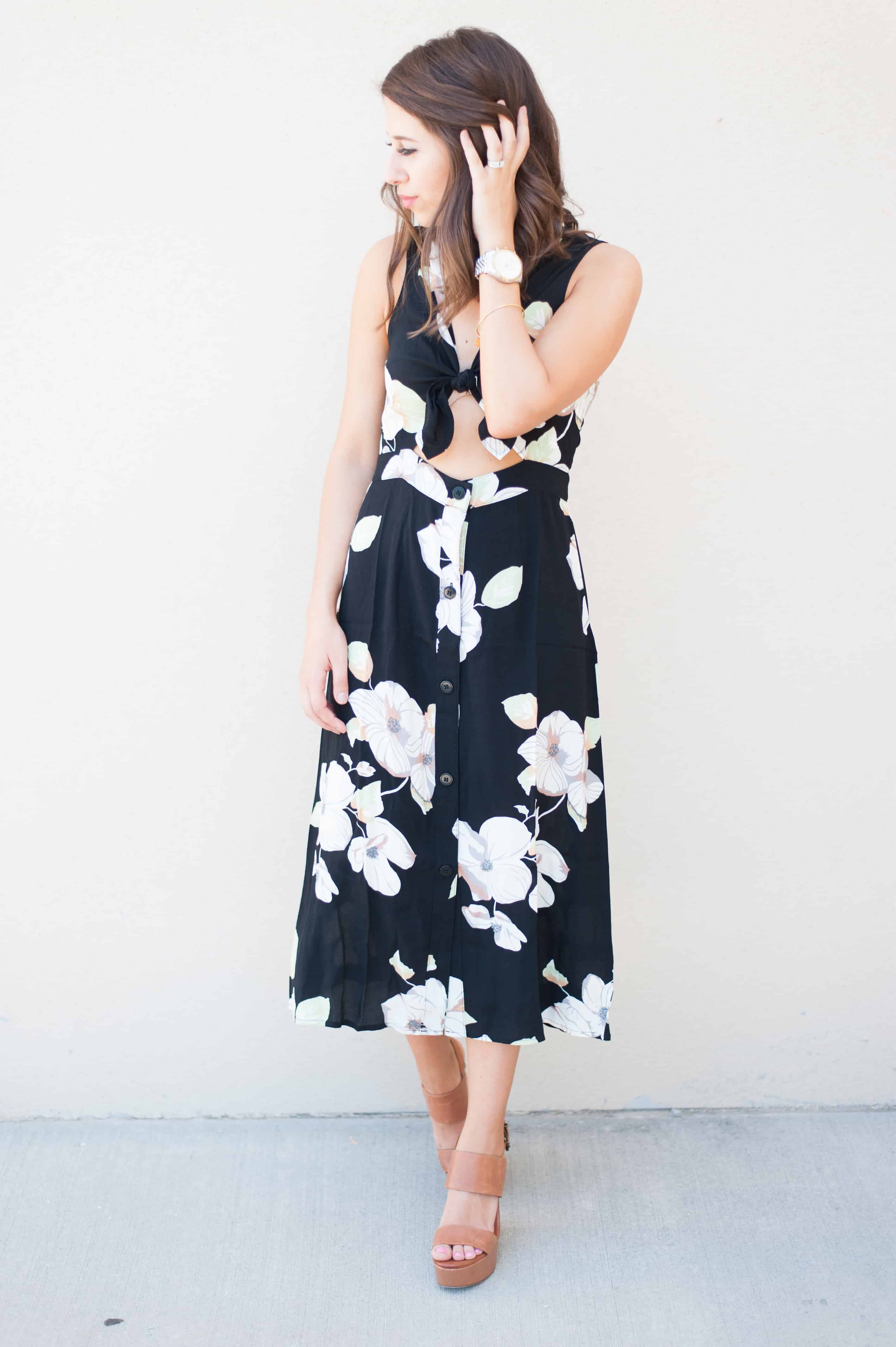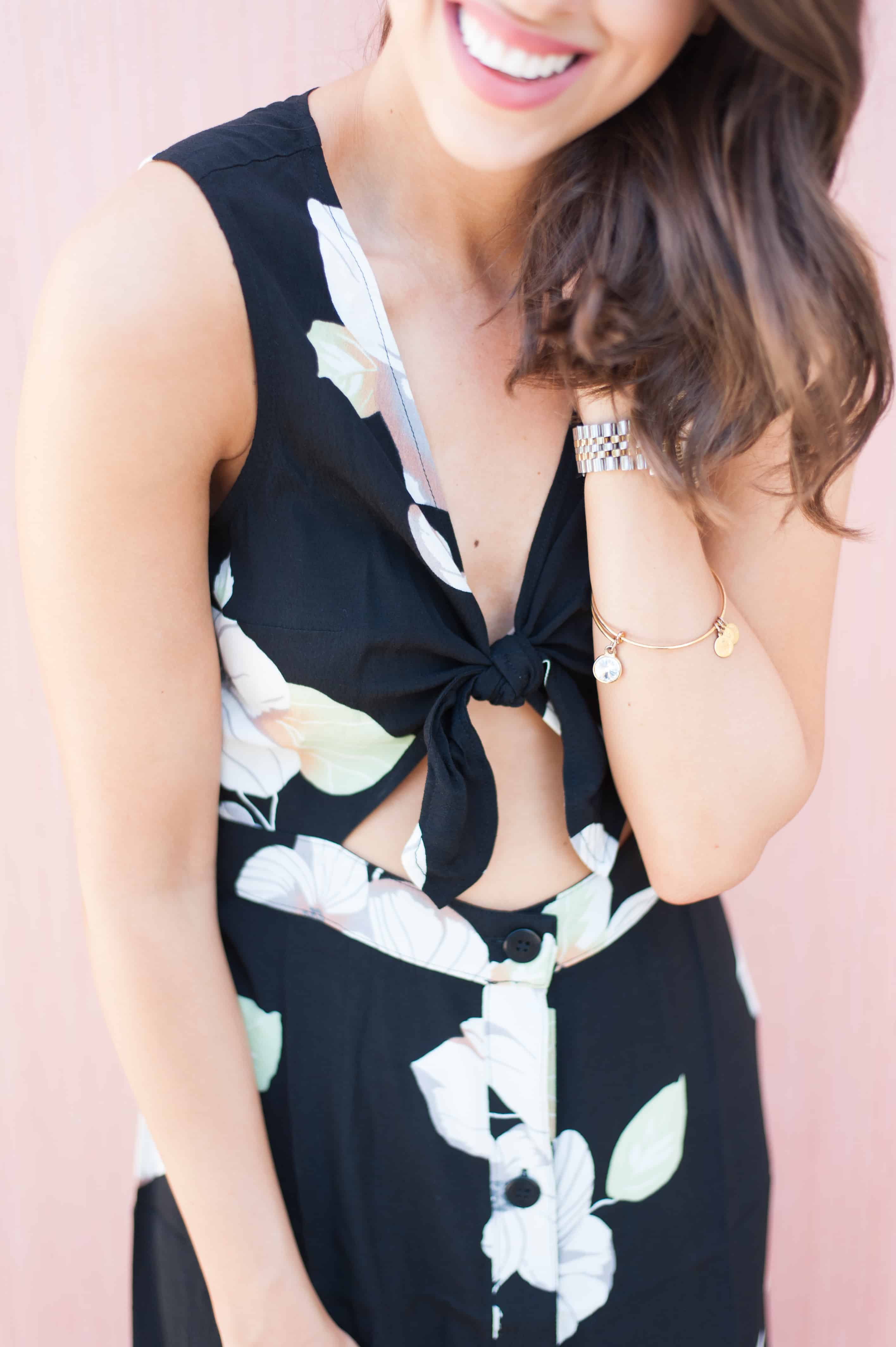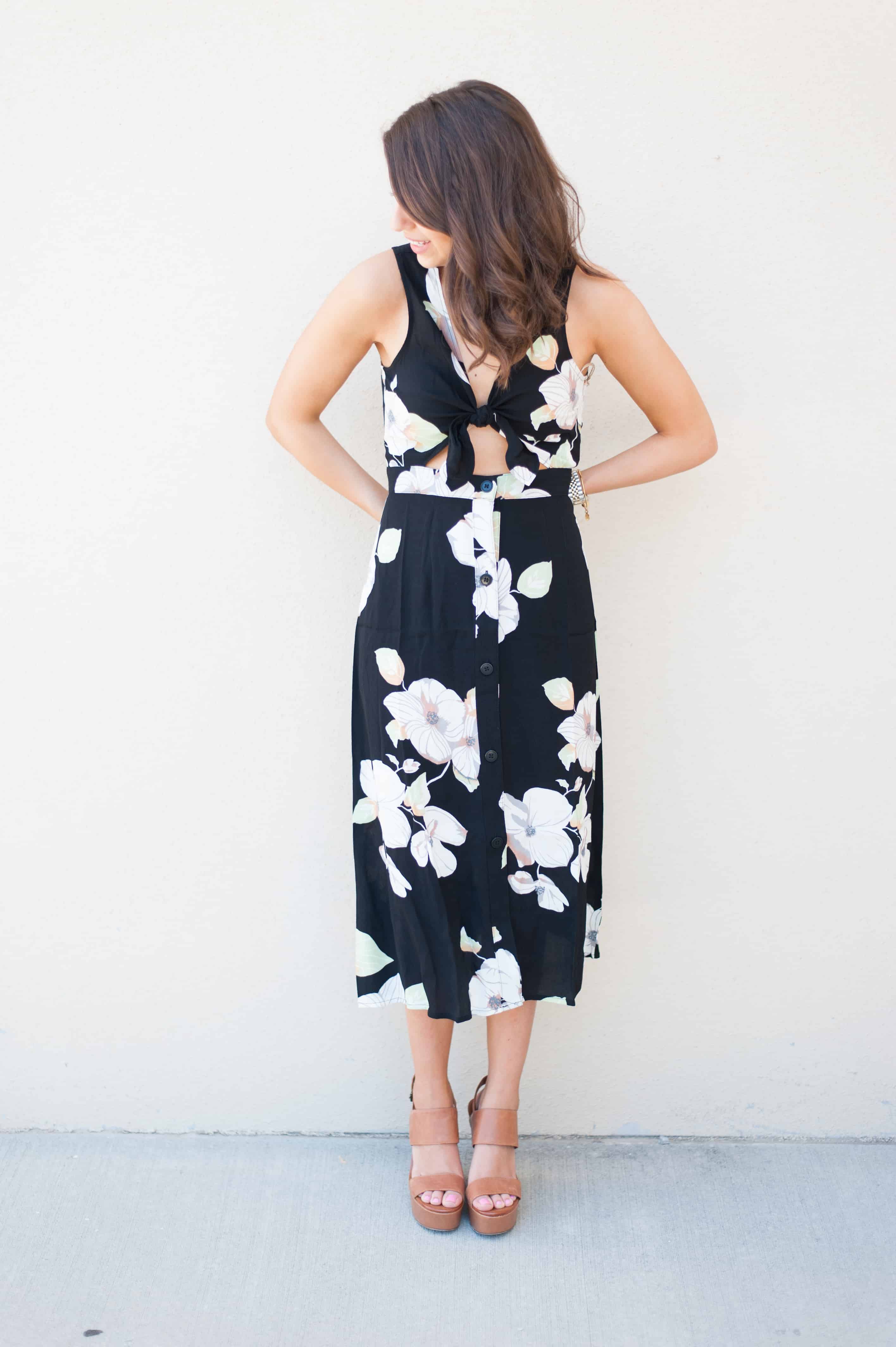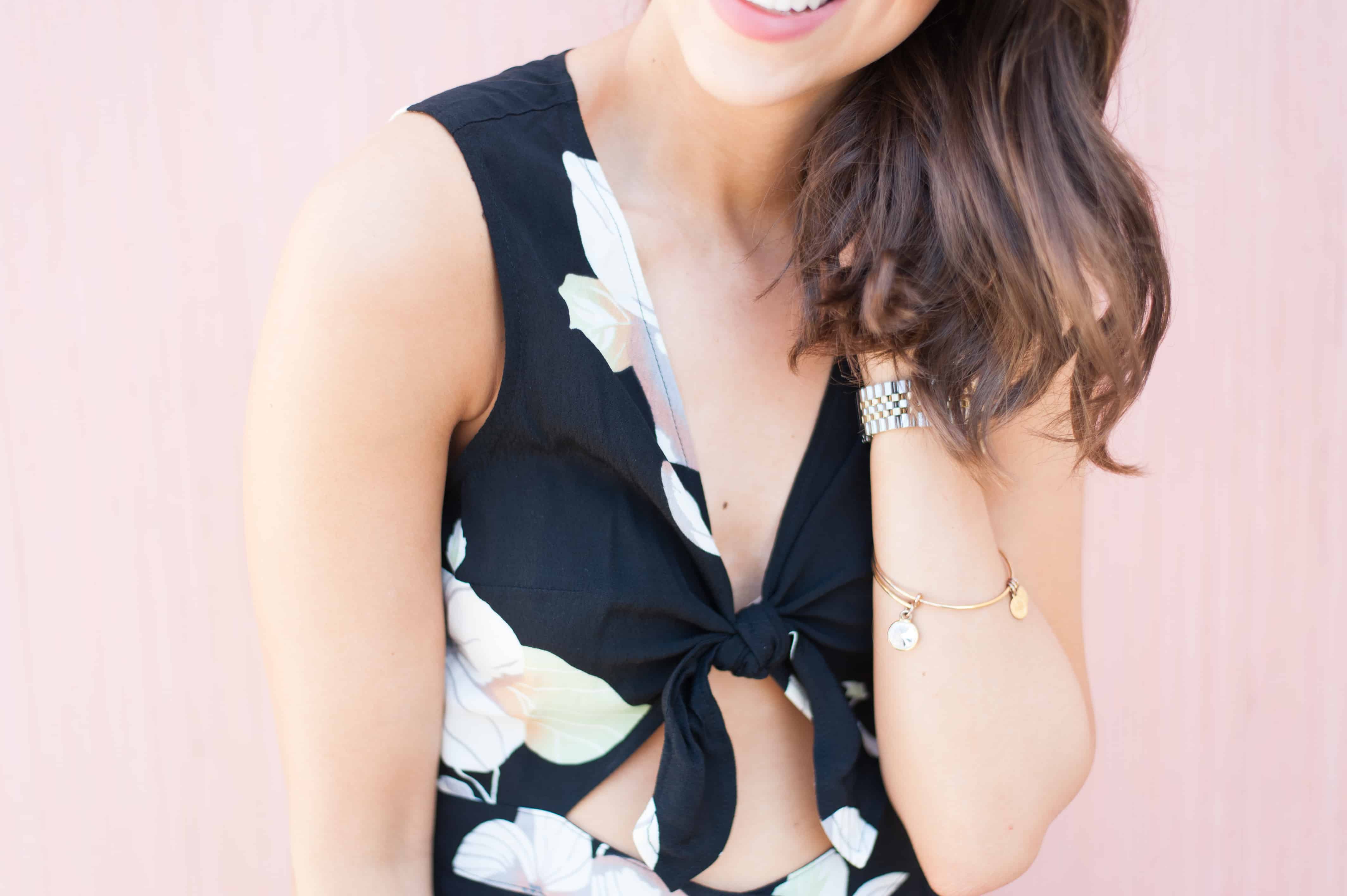 Dress: Leith | Shoes: Jessica Simpson | Watch: Michael Kors
I told y'all I would be back! We had about six hours in the airport yesterday so I thought I would get my post in and it feels oh so good that I did. I have been wanting to share this dress for a long while now but it was sold out quickly when I grabbed it and now it is back in all sizes. Its the perfect tie front trend dress that also has darling buttons down the front. I love the floral print on it and the midi cut. Perfect for any showers you have coming up!
I hope you are having a great Thursday. I am probably jet lagged by now and me + jet lag are NOT friends. I hate when my sleep gets messed with but traveling and adventuring is all worth it. I think we are flying to London then from London taking a flight to Saint Malo or Nantes. If you have ANY recommendations, PLEASE please let me know! Be sure to be following along. It'll be a fun trip. I may come home with one sister less since she has been driving me insane but we will see how she behaves the rest of the trip.