Flannel Nighty for Everyday Wear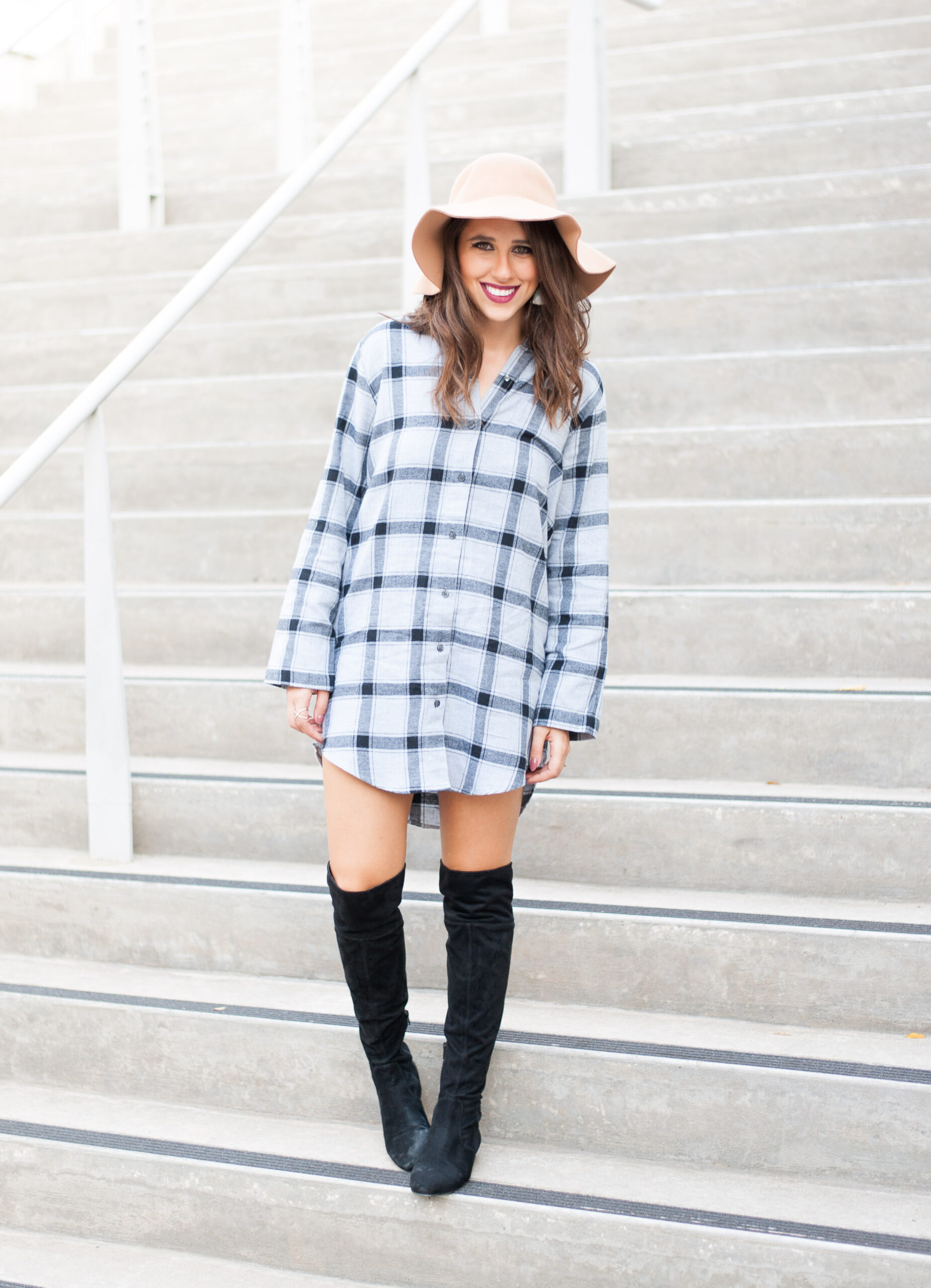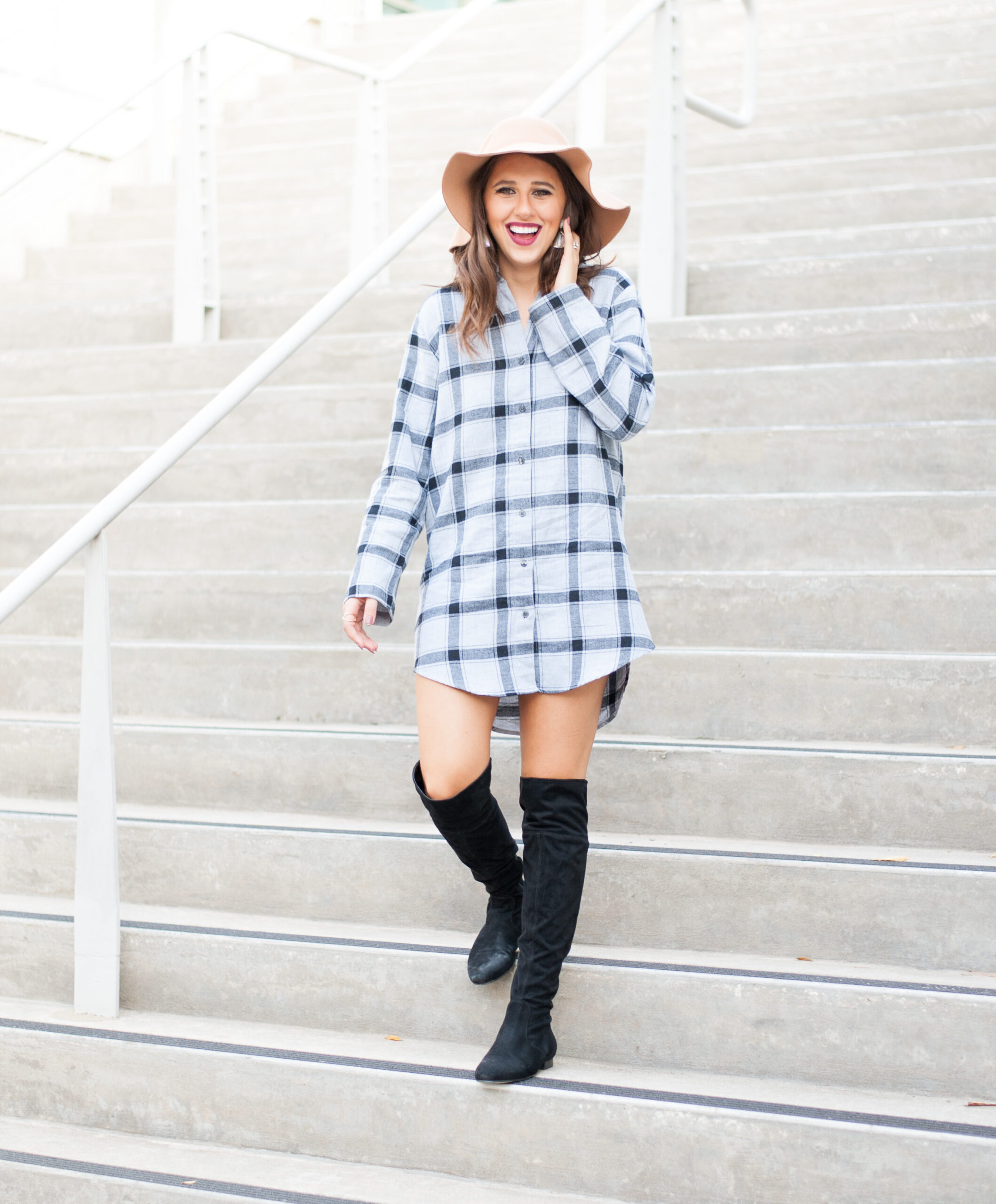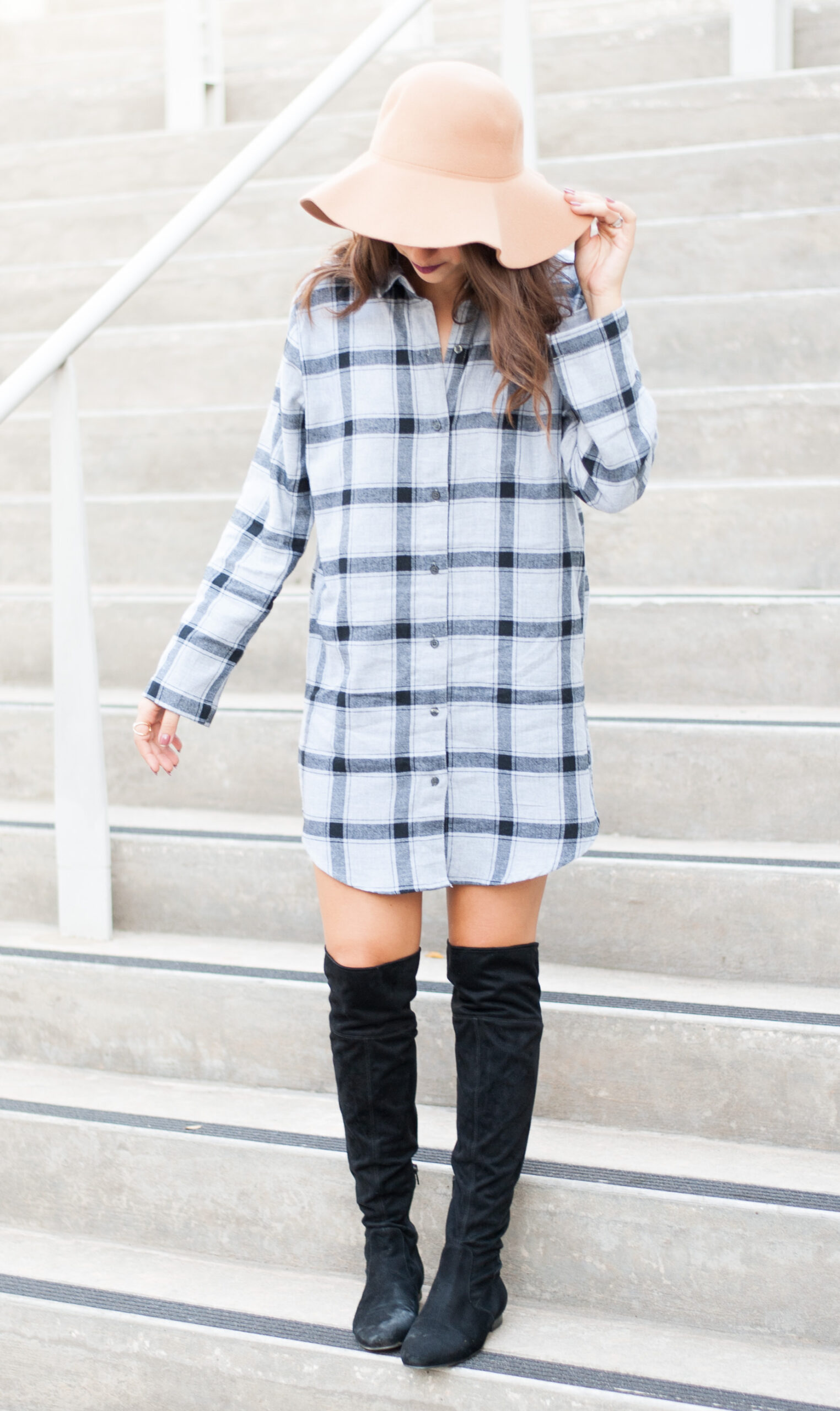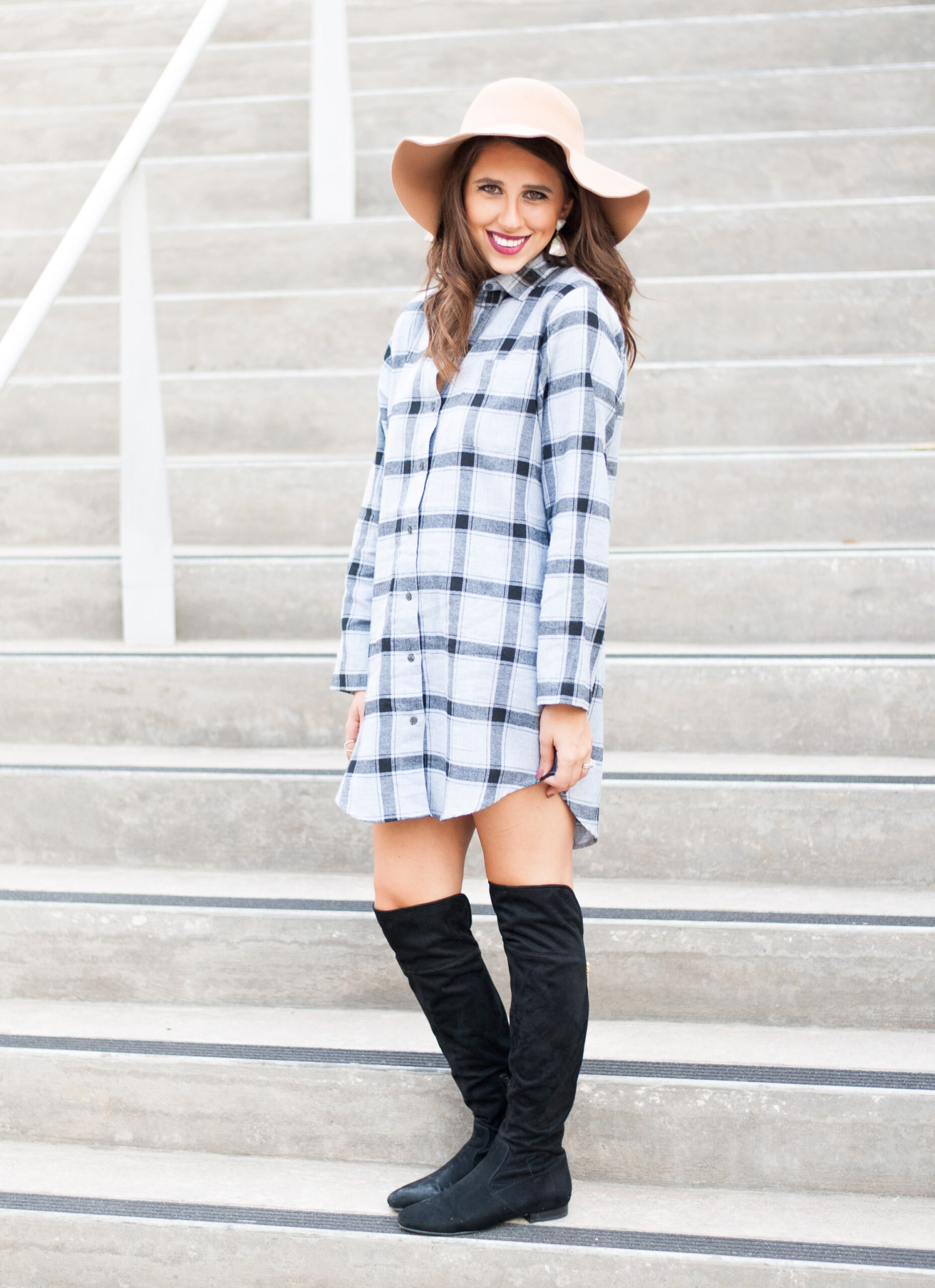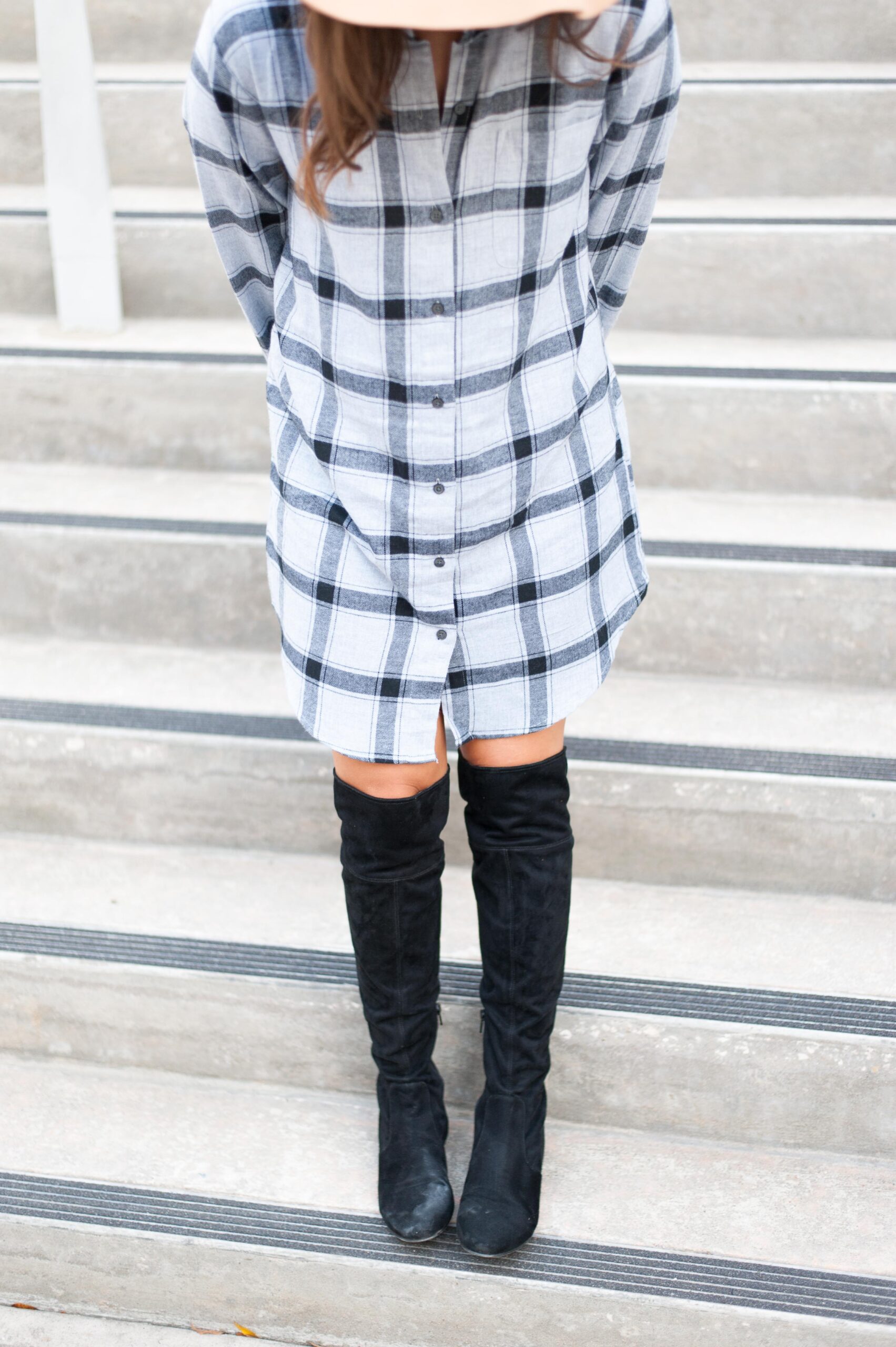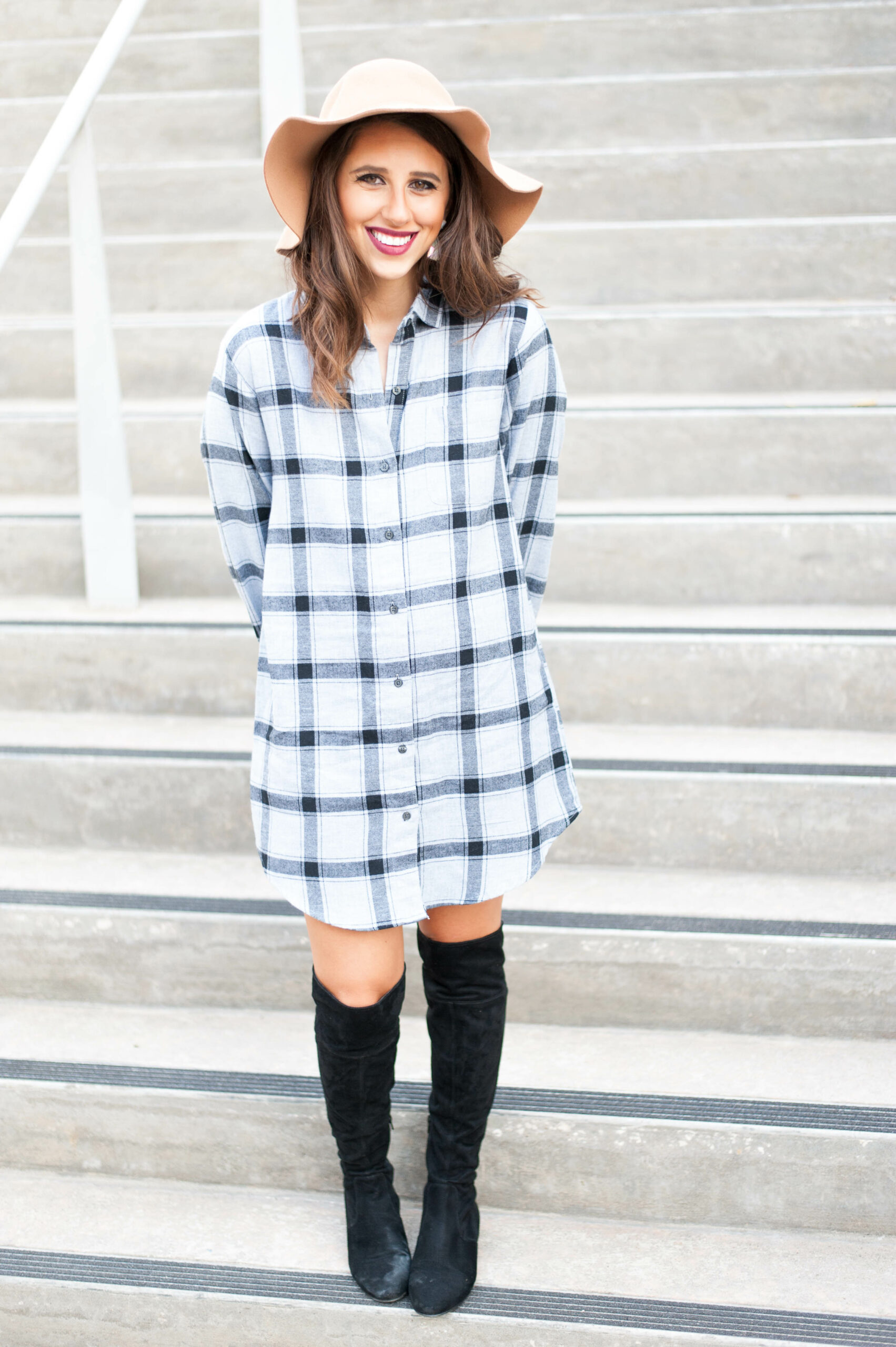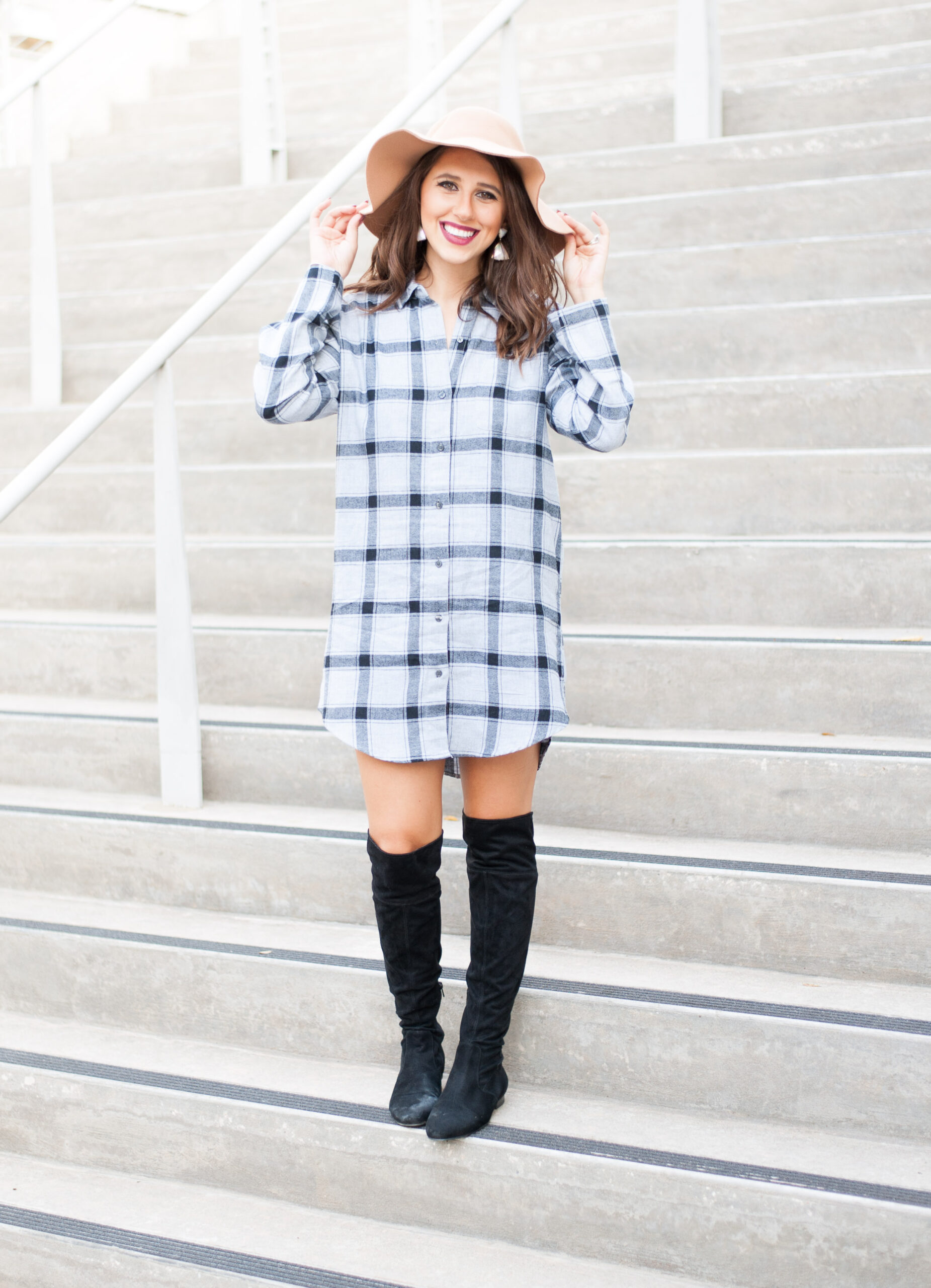 Flannel: Old Navy | OTK: Ivanka Trump | Hat: David & Young | Earrings: Kendra Scott * This entire post is on sale.
Yes yes I had to share this nighty dressed up because no one would have guessed it was a night gown until I told you. I always say "there are no rules in fashion" so if I want to wear this as a dress, I can wear it as a dress. This button up flannel is perfect for those days that you know you are going to be home all day but you may need to walk your dog or get the mail without changing into clothes that are appropriate for public. I plan to dress this up with some tights and a jacket for those cooler days but if you live in Houston, you know, it's almost 80 degrees up in this place. The weather being this hot this time of year is insane, so I dressed up this darling nighty with some OTK booties by Ivanka Trump (sale) and a tan floppy hat (sale) to go along with the weather. Hope you enjoy this look! & highly recommend snatching this versatile flannel.